Game Guides
Slam Dunk Tips, Tricks, and Strategies to Leave Your Enemies in the Dust and Win Matches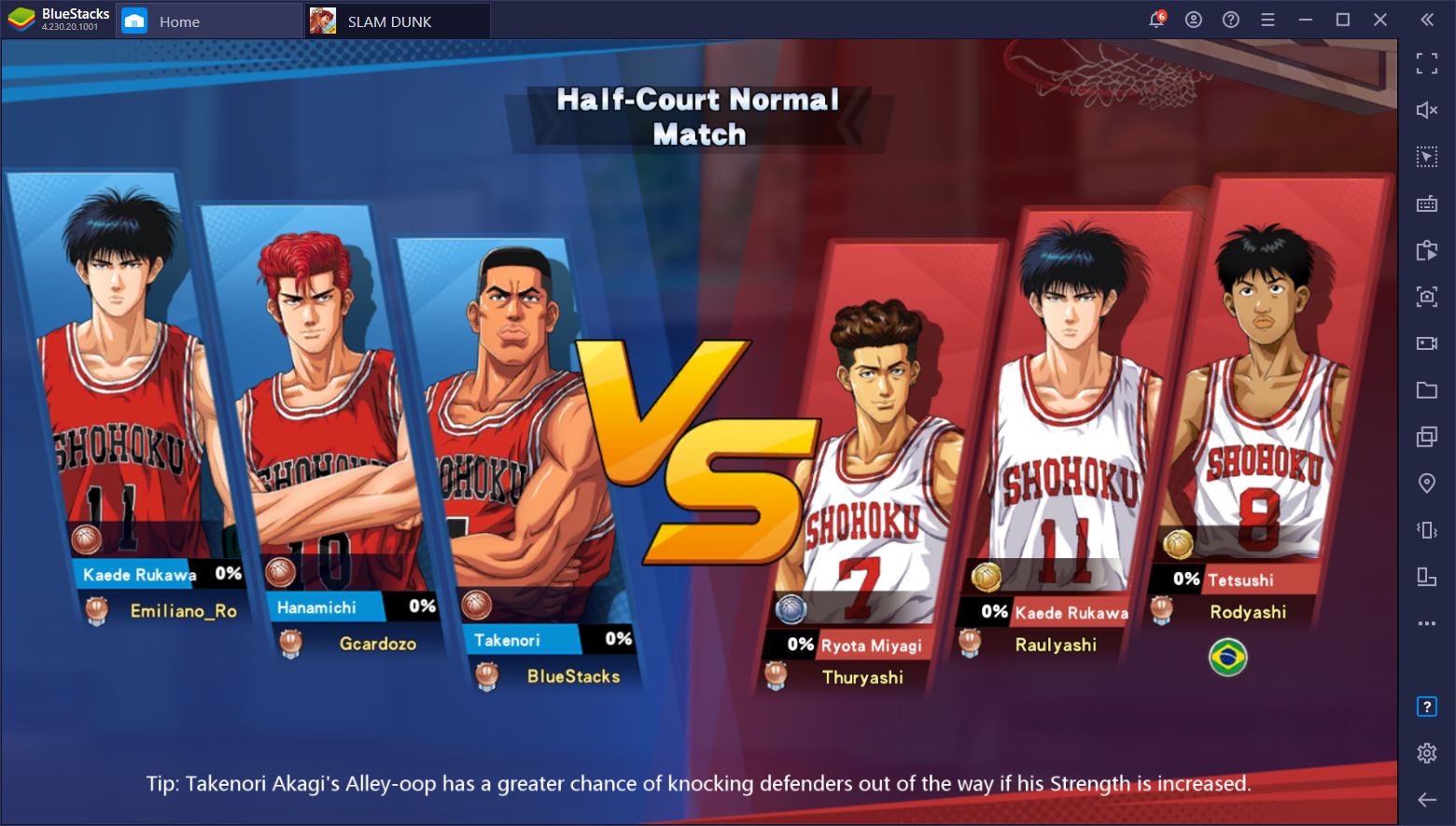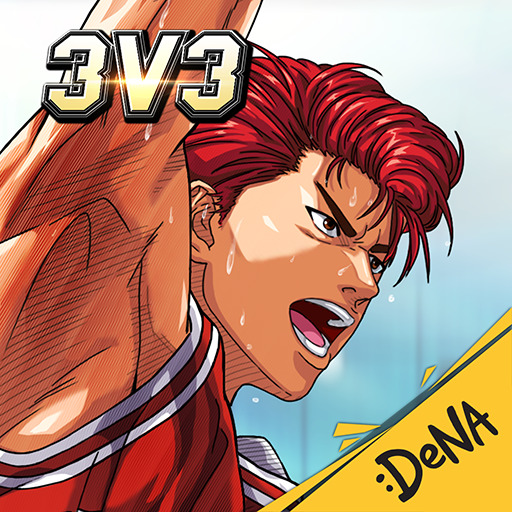 The new Slam Dunk mobile game offers countless hours of fun playing against both the CPU as well as other players in 3v3 basketball matches. The game features intense action as players will need to run, break through enemy defenses, and score as many hoops as they can before the timer runs out. And in stark contrast to other mobile sports games, the action in Slam Dunk involves up to 6 players per match, all playing live and in real-time.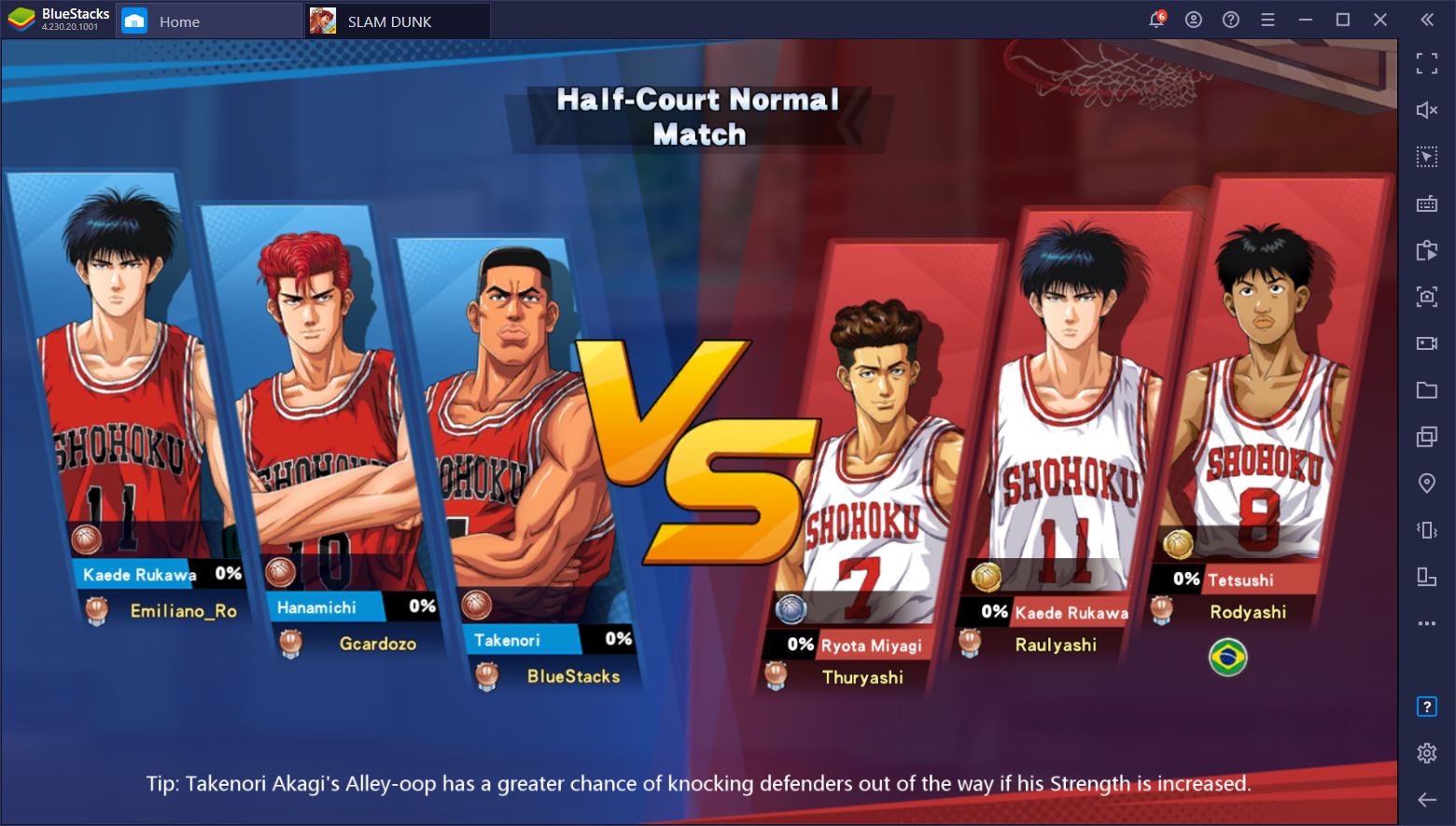 Today, we've prepared a series of tips, tricks, and strategies that you can keep in mind both when defending as well as when attacking in Slam Dunk. These pointers will help you when getting started to win most, if not all of your matches.
Tips For Attacking
If for some reason you've never heard of basketball, your objective as an attacker is to grab the ball and avoid the enemy while making your way towards the hoop, and eventually sink the ball to score points. However, this is definitely easier said than done as the enemy team will try their best to block you and steal the ball for themselves.
If you want to have an easier time attacking in Slam Dunk, then keep these tips in mind:
Learn Your Characters' Moves and Optimal Attack Distances
There are many different characters in Slam Dunk, all of which can play in different positions. Though each of these characters all come with their own sets of skills and stats, their general playstyle is determined mainly by the position they occupy in the court.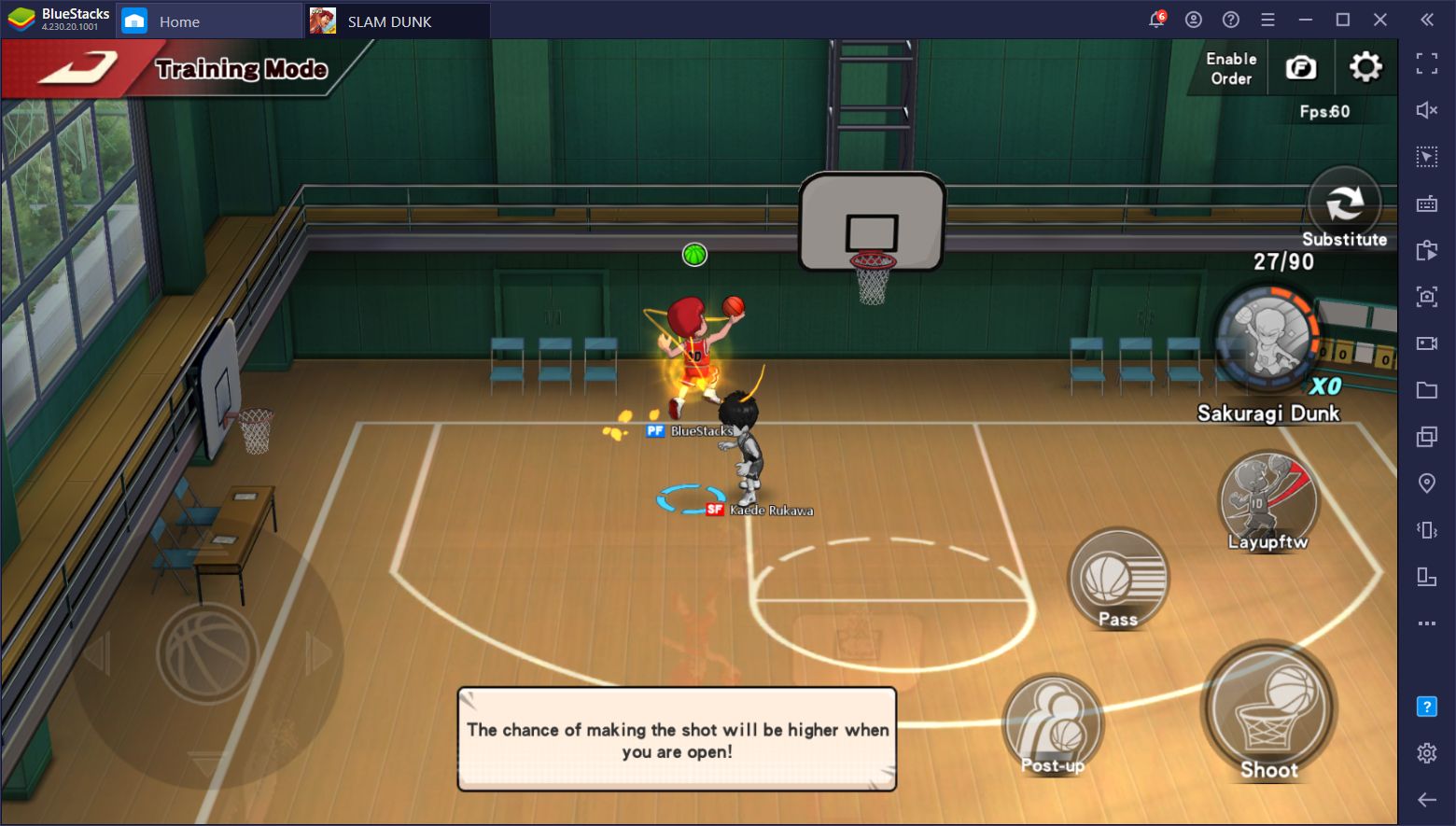 Those who are already familiarized with basketball will already know what these positions are about. However, for those who don't, here's a quick rundown:
Center: Often the biggest and slowest, but with the best abilities to block, screen, and score rebounds. They thrive under the hoop.
Point Guard: Combining speed with passing and scoring skills, these are usually the leaders of the team. They can attack from both medium distances just inside the 3-point line with well-placed shots, as well as from below the hoop with layups.
Shooting Guard: Excelling at perimeter offense, these characters are the best at making openings and scoring from the 3-point line.
Power Forward: Big and brawny, the Power Forwards are good at blocking as well as scoring with layups. They're also fairly good at defending, in general, though not as good as centers.
Small Forward: Jack-of-all-trades, but master of none, this position can dash, shoot from mid distances, and quickly zip by enemy defenses with bursts of speed to score with layups.
Choosing the right composition for every match is important for creating scoring opportunities.
Don't be Afraid to Post-Up
While it might be tempting to try and avoid the enemy and make your way to the hoop, a particularly skilled opponent will be able to completely block your advances and, if you're careless, steal the ball from you. To give yourself a bit more time to think and maneuver, you could always post-up against the opponent and use your body to prevent him from taking the ball. However, don't try to post-up against larger centers or power forwards as they can quickly shove you aside with their bulky bodies.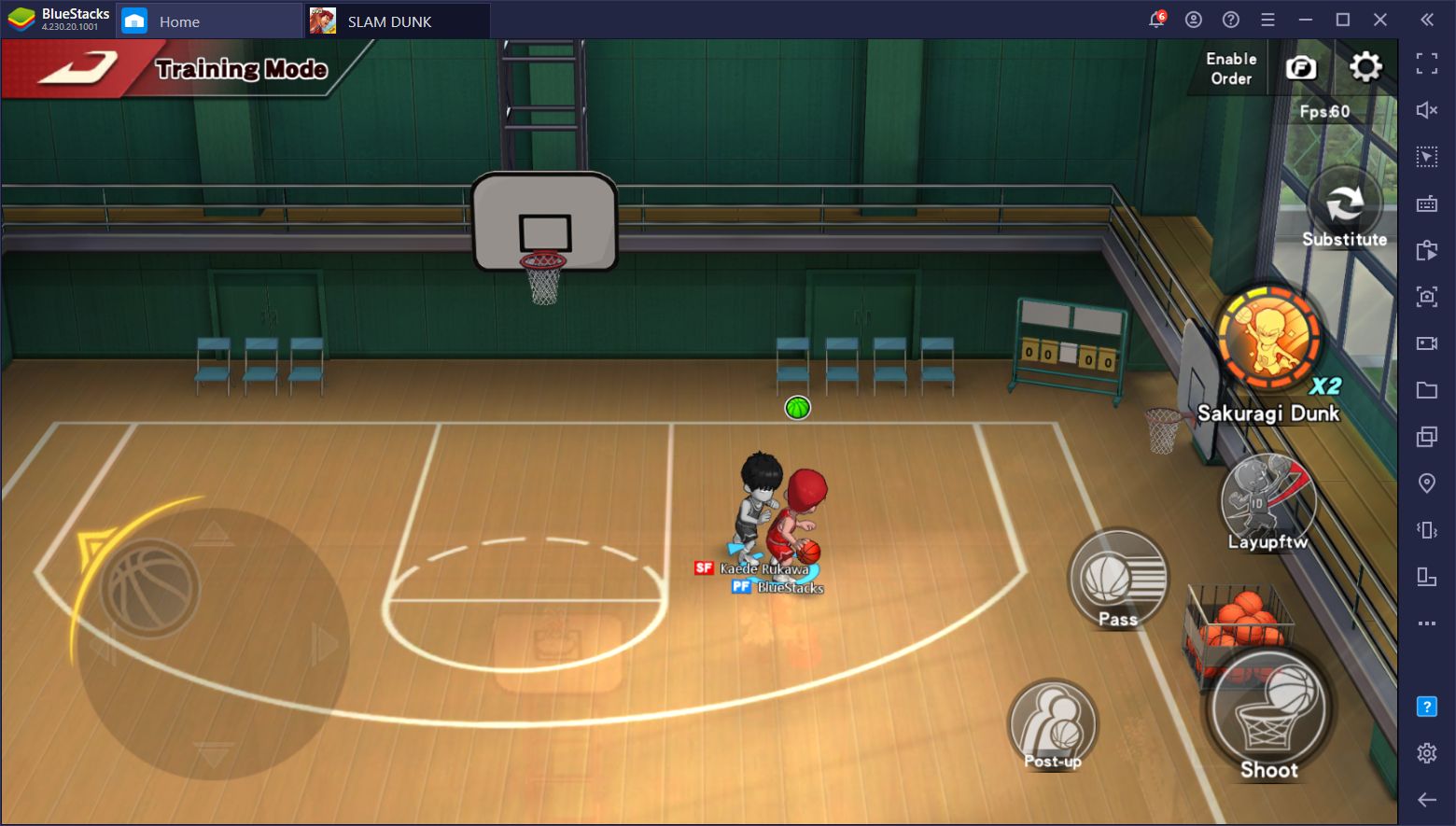 Teamwork FTW!
In the same vein as the above, whenever you're blocked and at a loss for what to do, remind yourself that you're playing a team game and that you can lean on your two partners to create scoring opportunities. Passing the ball is a good way to keep the enemy guessing and create openings, especially against newcomers who don't know how to defend very well.
Tips for Defending
While attacking is fairly straightforward, defending takes a bit more finesse, especially since the blocking and interrupting is somewhat nuanced. Regardless, here are some useful Slam Dunk defending tips and tricks.
Box Your Opponents Out to Grab More Rebounds
Many players underestimate the importance of boxing out the opponent. This technique is a defensive move for physically blocking players from getting the ball. The best characters for it are Centers and Power Forwards since they are usually the largest and tower over everyone else. The idea of boxing people out is to use your body to push them away when contesting rebounds, giving yourself an easy path to getting the ball and passing it along to a teammate.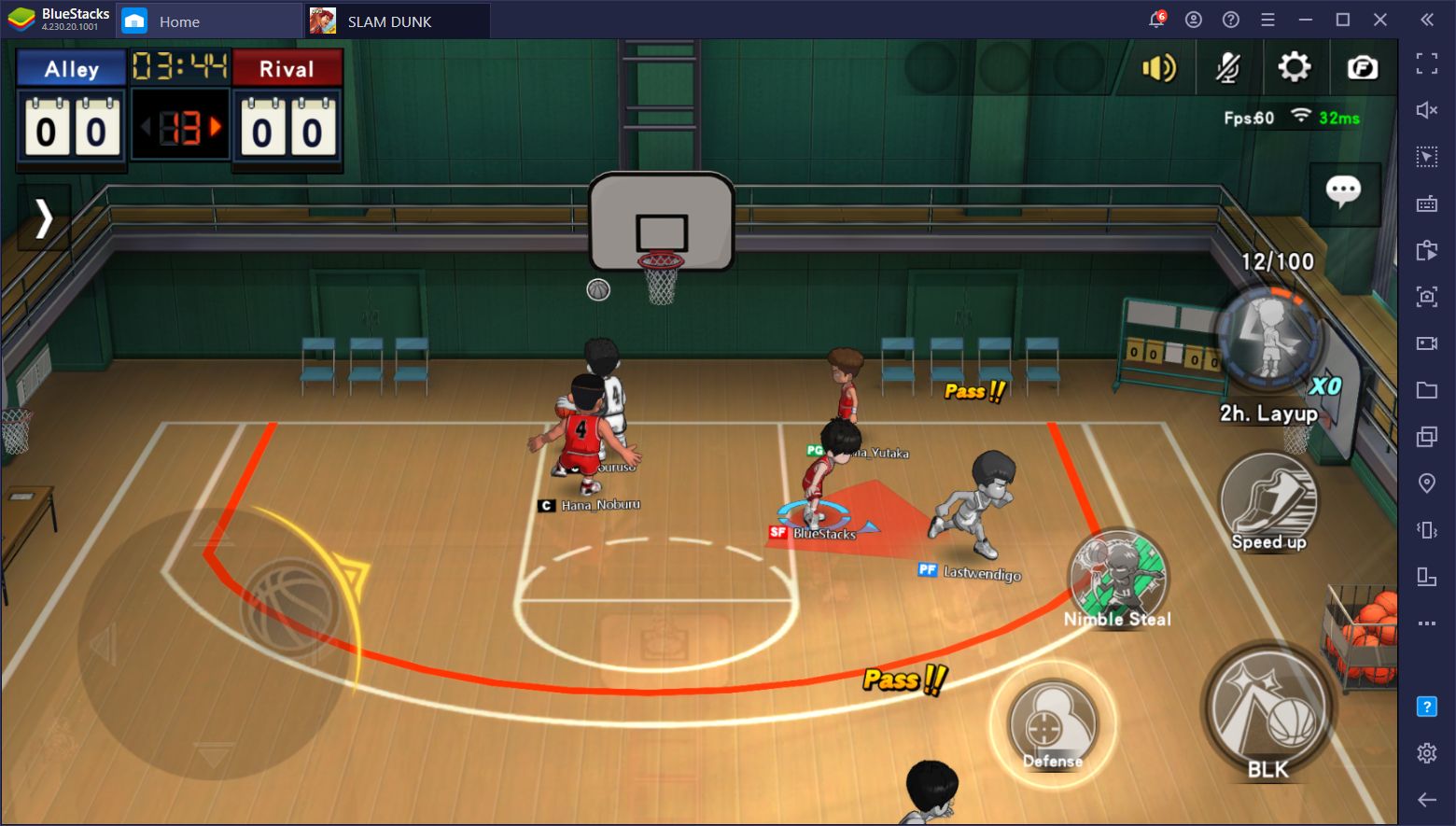 To do this, simply position yourself close to the player you want to block, and hold down the box button. Just remember to let go and jump at the right moment to grab the rebound.
Plant Yourself in Front of Your Opponent To Interrupt Shots
Even though every position is proficient at different distances, you can always disrupt mid to long range shots simply by standing and facing towards the opponent. This is especially important when defending against SG since they're exceedingly good at shooting 3-pointers if left unchecked. In this sense, it's important to keep the pressure up in order to make it harder for the enemy to score.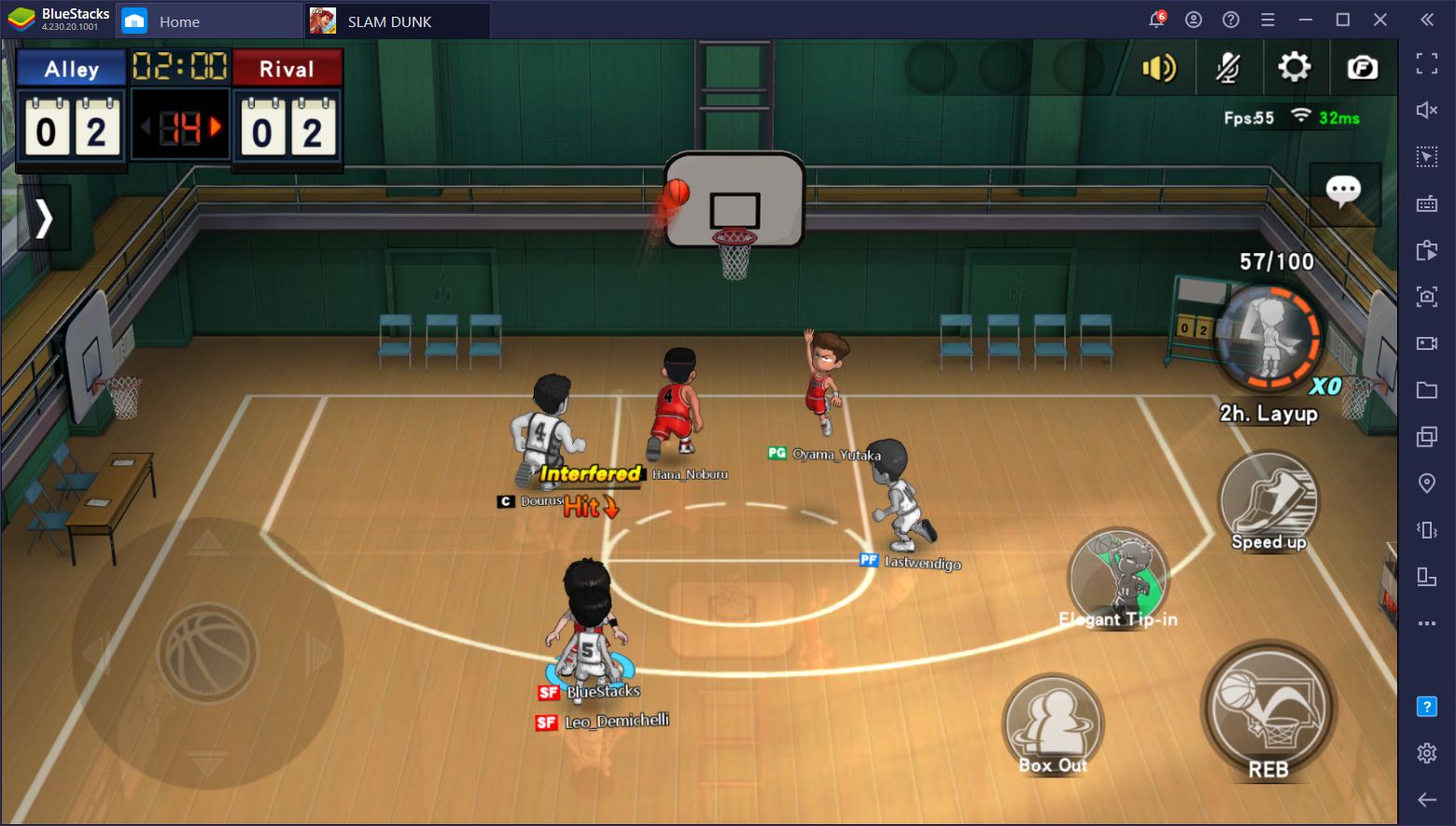 If They're Dribbling Too Much, Go for the Steal
There's one constant in Slam Dunk: The more someone holds onto the ball, the easier it'll be for the enemy to steal it. If you see an enemy hogging the ball without passing it, you can easily take it away by closing the distance and pressing the steal button while looking in their direction. More often than not, you'll knock the ball out of their grasp, or perhaps take it outright.
Always Go for the Block
This is one of the trickiest maneuvers when defending in Slam Dunk as it requires careful timing and precision. Regardless, it's also one one of the most important as it usually leads to stealing the ball and creating openings for easy shots.
Blocking consists of standing in front of an attacking player and jumping at the right time when they attempt to shoot in order to block the shot and knock the ball away. If you do it at the right moment, you could even knock the enemy to the floor, giving you an easy shot if you manage to grab the ball immediately afterward. In this sense, blocking is almost always worth the risk. Just be careful to not fall for feints.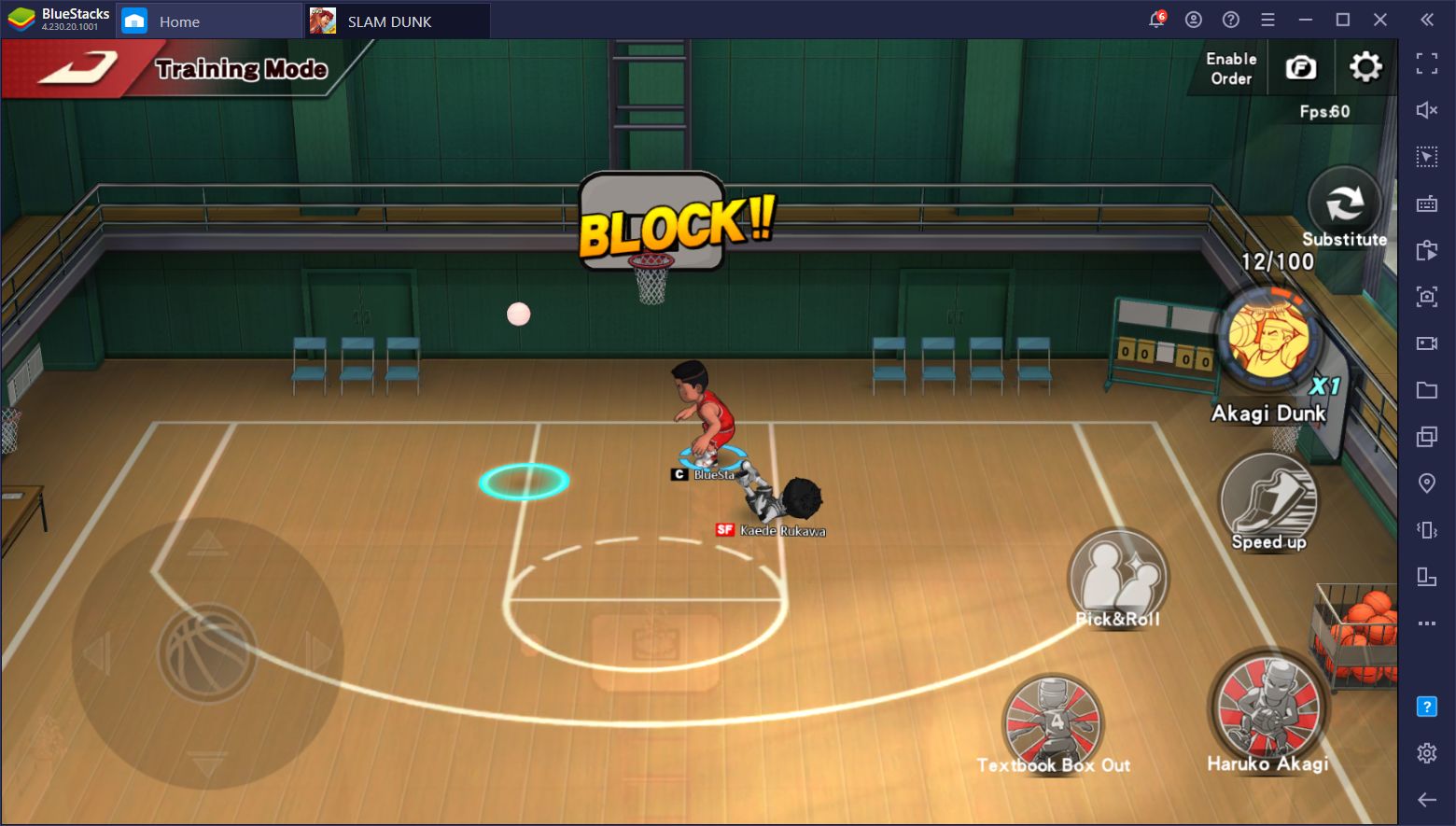 Whether you're defending or attacking, it takes a lot of practice to get good at Slam Dunk. Luckily, you now have a few tips and tricks under your sleeve to help you get started in this awesome new mobile basketball game.