Game Guides
The Slam Dunk Mobile Basketball Game Just Released And You can Play It on PC With BlueStacks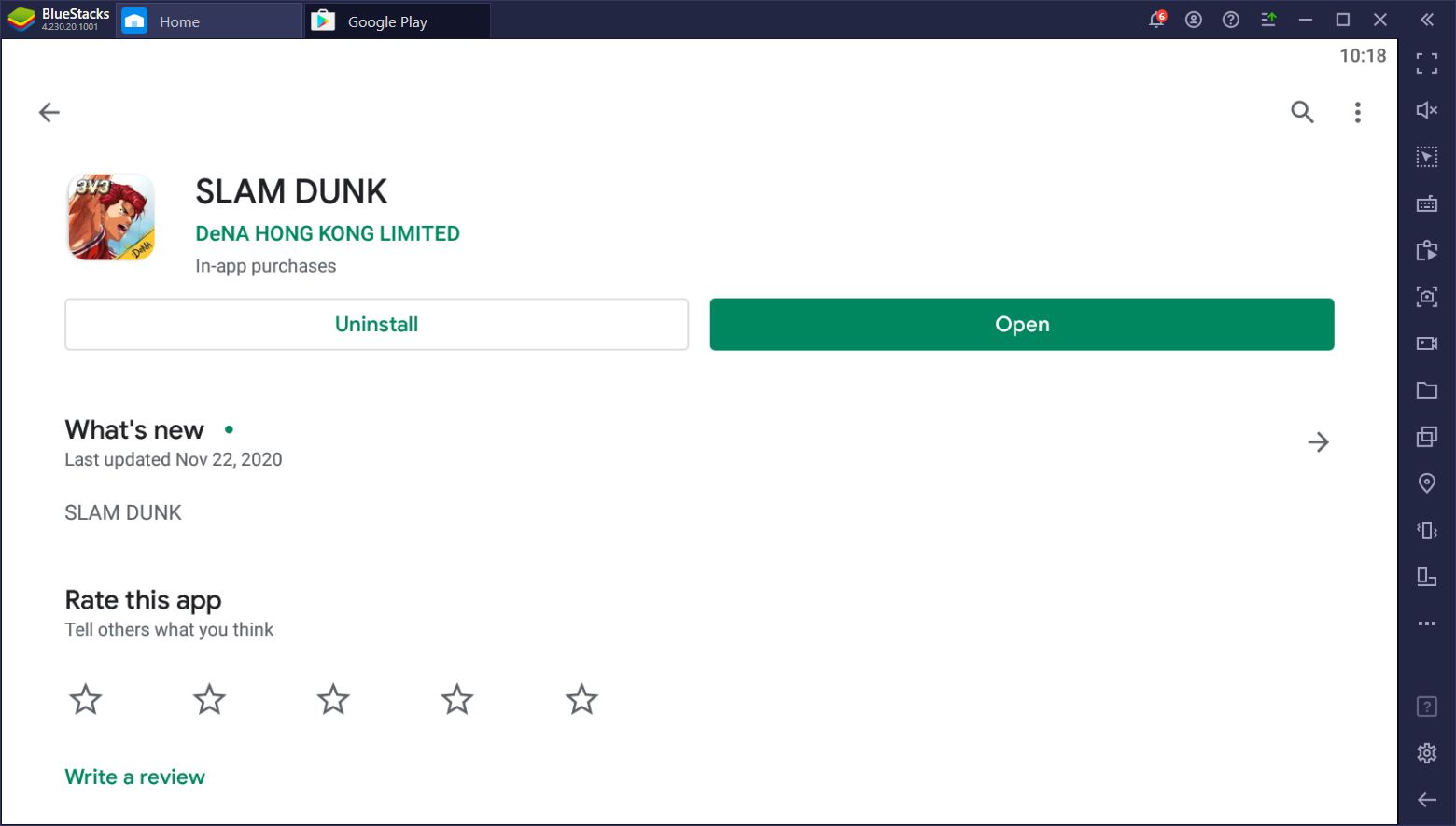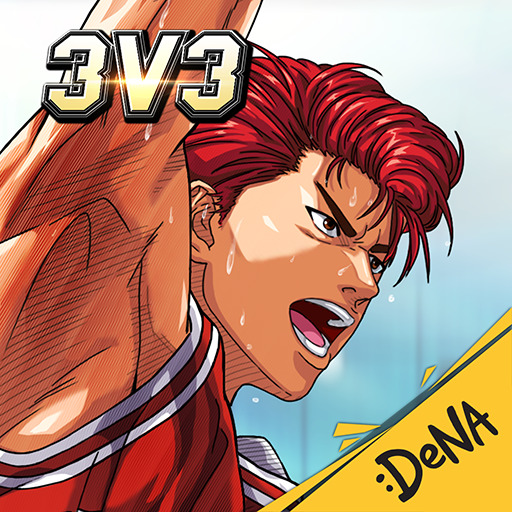 First, Basketrio, and now Slam Dunk. What a fine day to be a sports games fan as two awesome new titles just released on the market. This time around, however, Slam Dunk is based on the popular manga and anime series of the same name, and gives players the unique opportunity to both immerse themselves in the engaging storyline, as well as to enjoy a terrific mobile basketball game with real-time action and live PvP.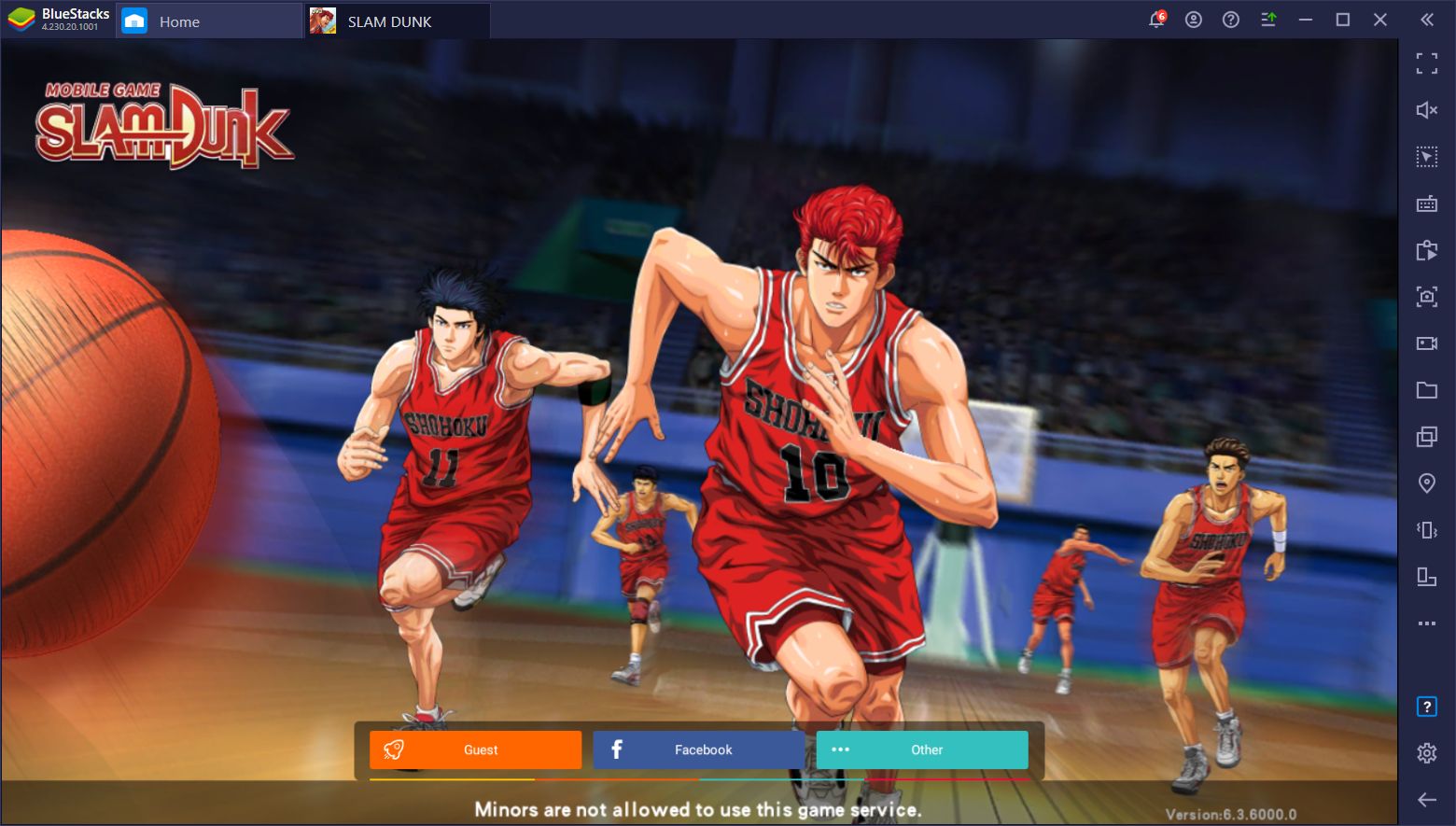 Slam Dunk, as many may know, was a popular show in the '90s centered around a high school basketball team as they trained and played, and turned the relatively unknown Shohoku High team into a powerful contender for the Inter Highs. The game features a retelling of these same events, allowing players to relive them by viewing actual clips of the anime interlinked with the gameplay, as well as participate in all sorts of matches.
The gameplay itself is very involved, featuring basketball matches in real-time where players can dribble, pass, shoot, and execute special and flashy moves to dunk on the opponent. The matches themselves are quite short and no more than a couple of minutes long, but the action is intense as you'll be running and styling on your opponents as much as possible before taking the win when the timer runs out.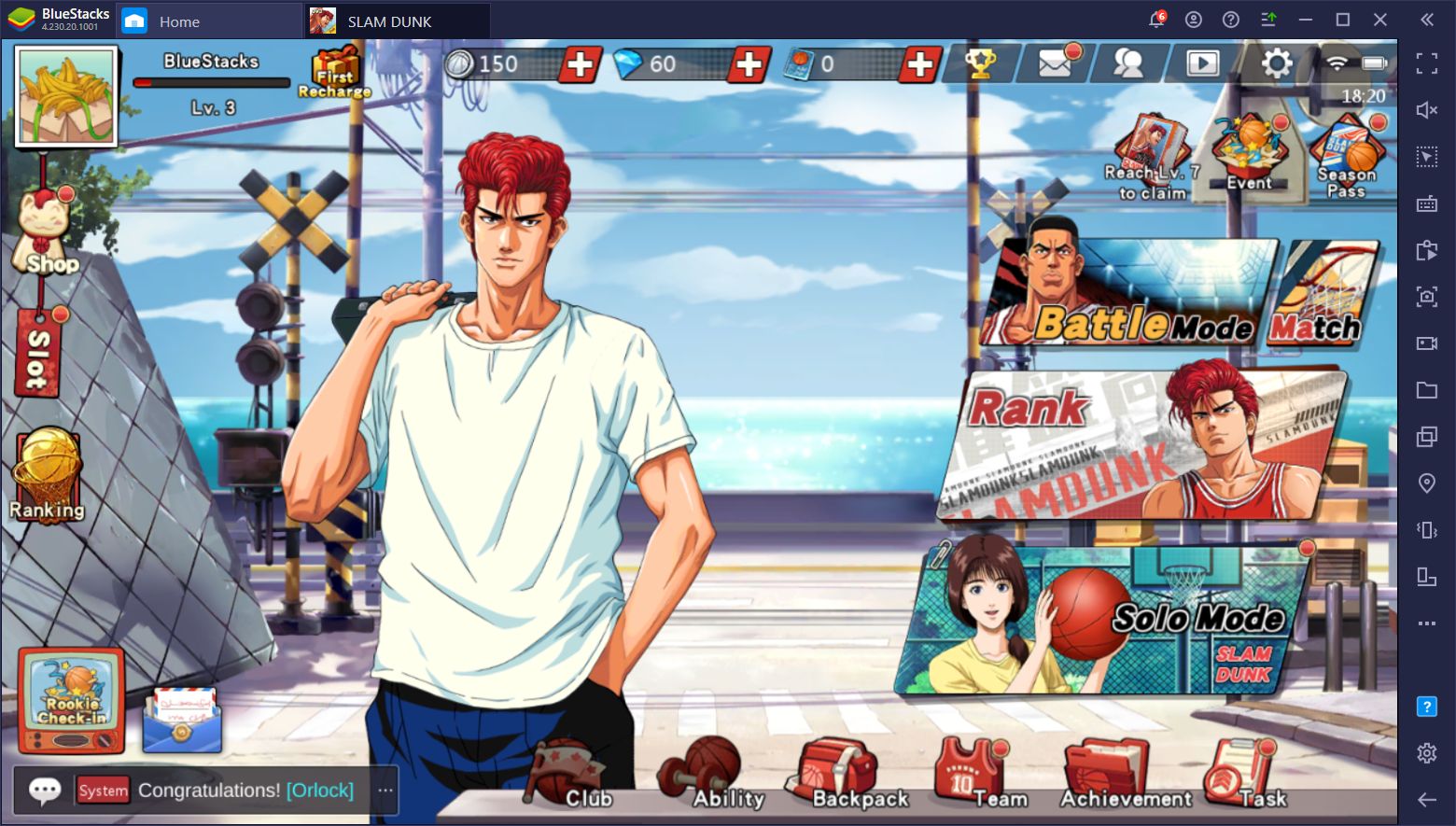 Slam Dunk is centered heavily on online PvP as matches feature real-time action against live players. Unlike other sports titles based on popular anime shows, this one doesn't have any strategic pauses or other in-game RPG elements to stop the fun. Instead, everything plays out live, with matches often being very intense and chaotic. In this sense, there's a good chance that you'll be struggling your first few matches if you're new. However, before long, you'll be shooting 3-pointers along with the best of them.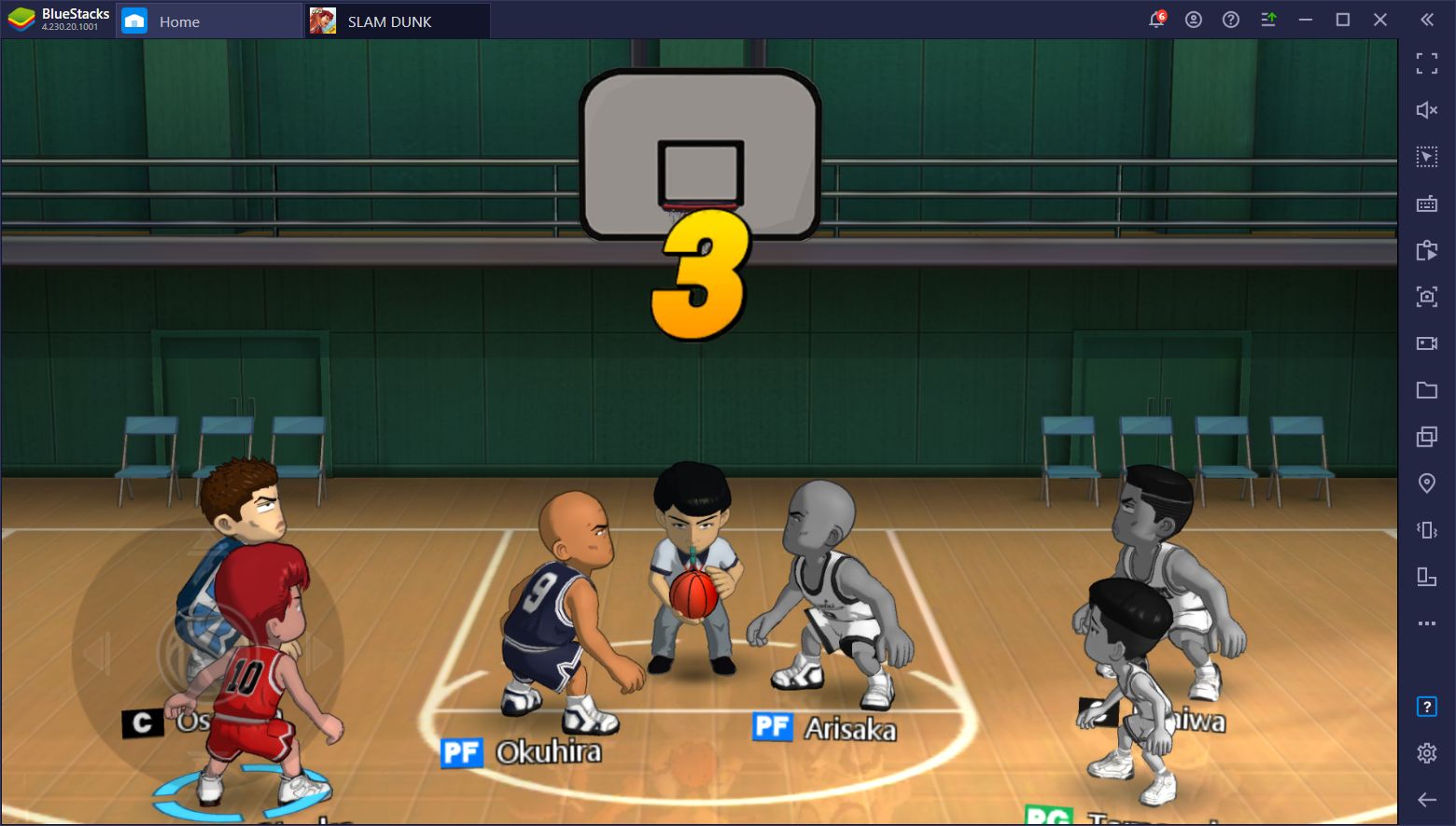 How to Play Slam Dunk on PC
While Slam Dunk is definitely an awesome mobile sports game in its own right, it's even better if you play it on PC since you'll have superior controls and the best performance you can get. Luckily, you can easily play Android games on your computer with BlueStacks, our powerful app player.
Installing Slam Dunk on PC is very easy and quick; all you have to do is follow these simple steps:
Download and install BlueStacks on your PC.
Complete Google Sign-in to access the Play Store, or do it later.
Look for Slam Dunk using the search bar on the top-right corner.
Click to install Slam Dunk from the search results.
Complete Google Sign-in (if you skipped step 2) to install Slam Dunk.
Click the Slam Dunk icon on the home screen to start playing.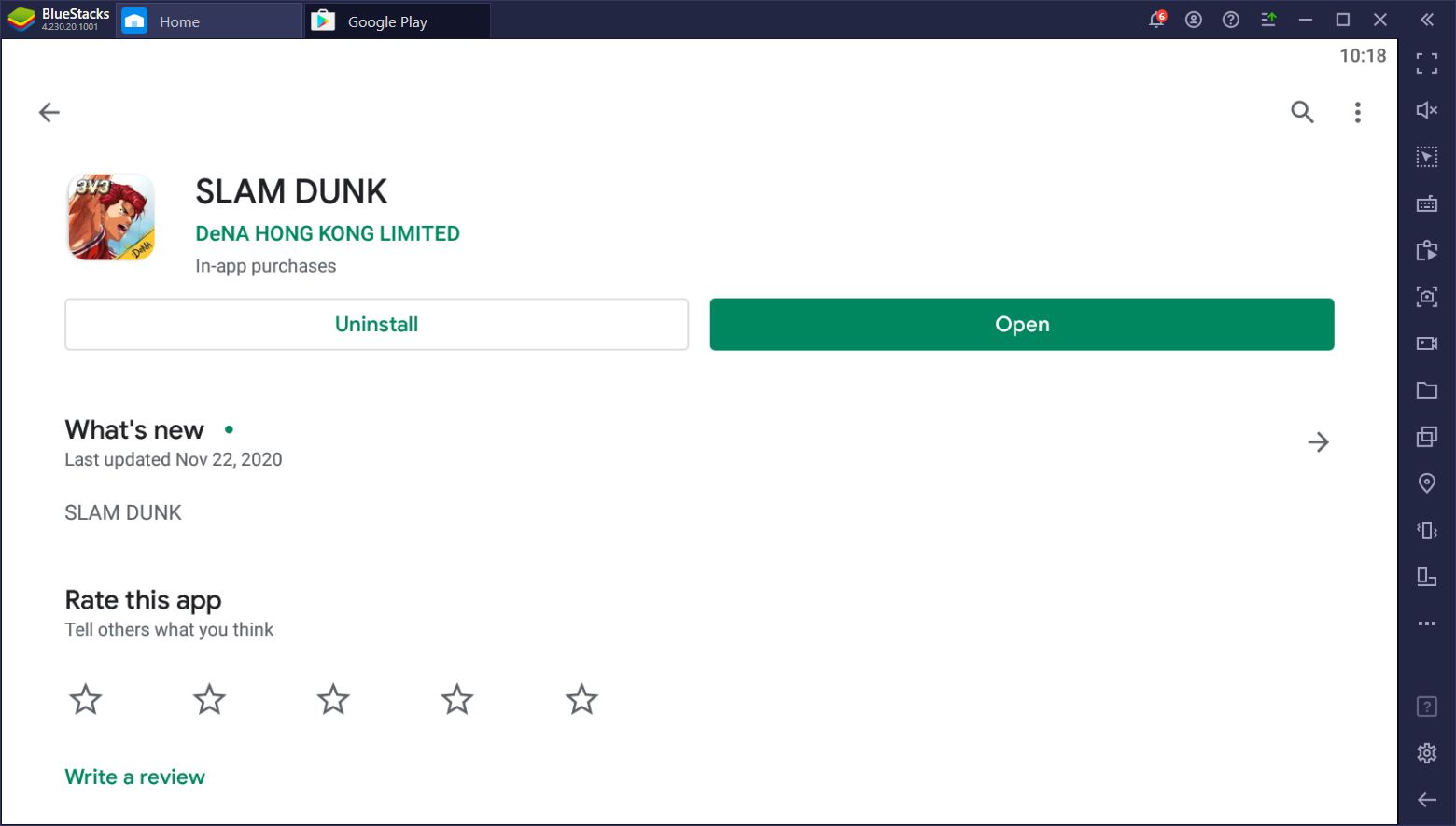 By playing on BlueStacks, you'll be able to appreciate Slam Dunk much better on your large computer monitor, and using your keyboard and mouse. And this is without mentioning how you'll have the smoothest framerate possible, so you won't ever lose a match or miss an opportunity to score due to lag or other issues. Furthermore, BlueStacks also offers you a plethora of tools to improve your gameplay. Take a look at our BlueStacks tools guide for Slam Dunk to learn about all the ways that our Android emulator can improve your experience with this game.
Feel free to leave us a comment if you're having any issues with installing Slam Dunk on your PC and we'll get back to you ASAP!