Game Guides
Slam Dunk on PC – Win All Your Matches With BlueStacks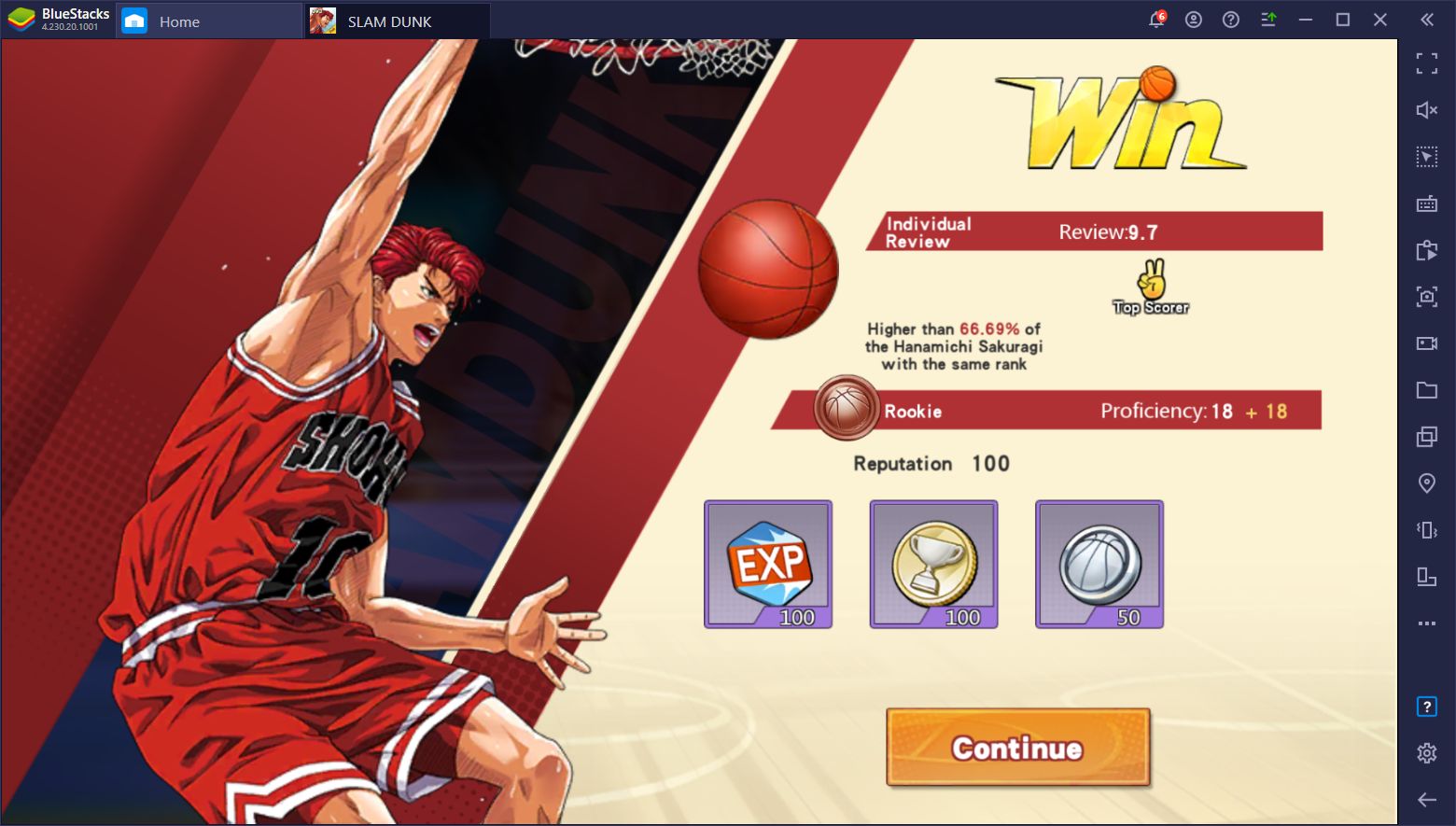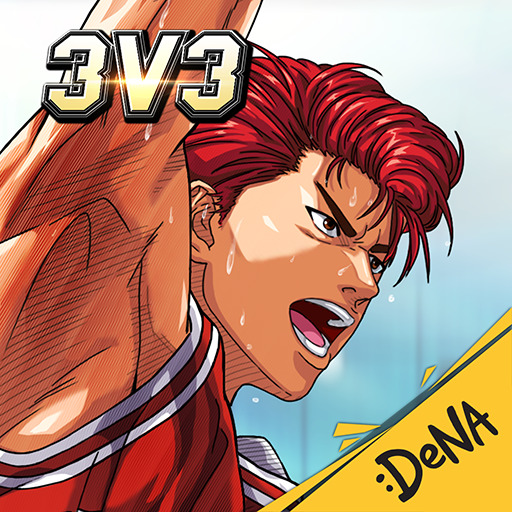 Slam Dunk is a brand new mobile basketball game released just a few hours ago, in which players can unlock and upgrade a variety of characters from the popular anime show of the '90s, and participate in exciting 3v3 matches against either the CPU or other players.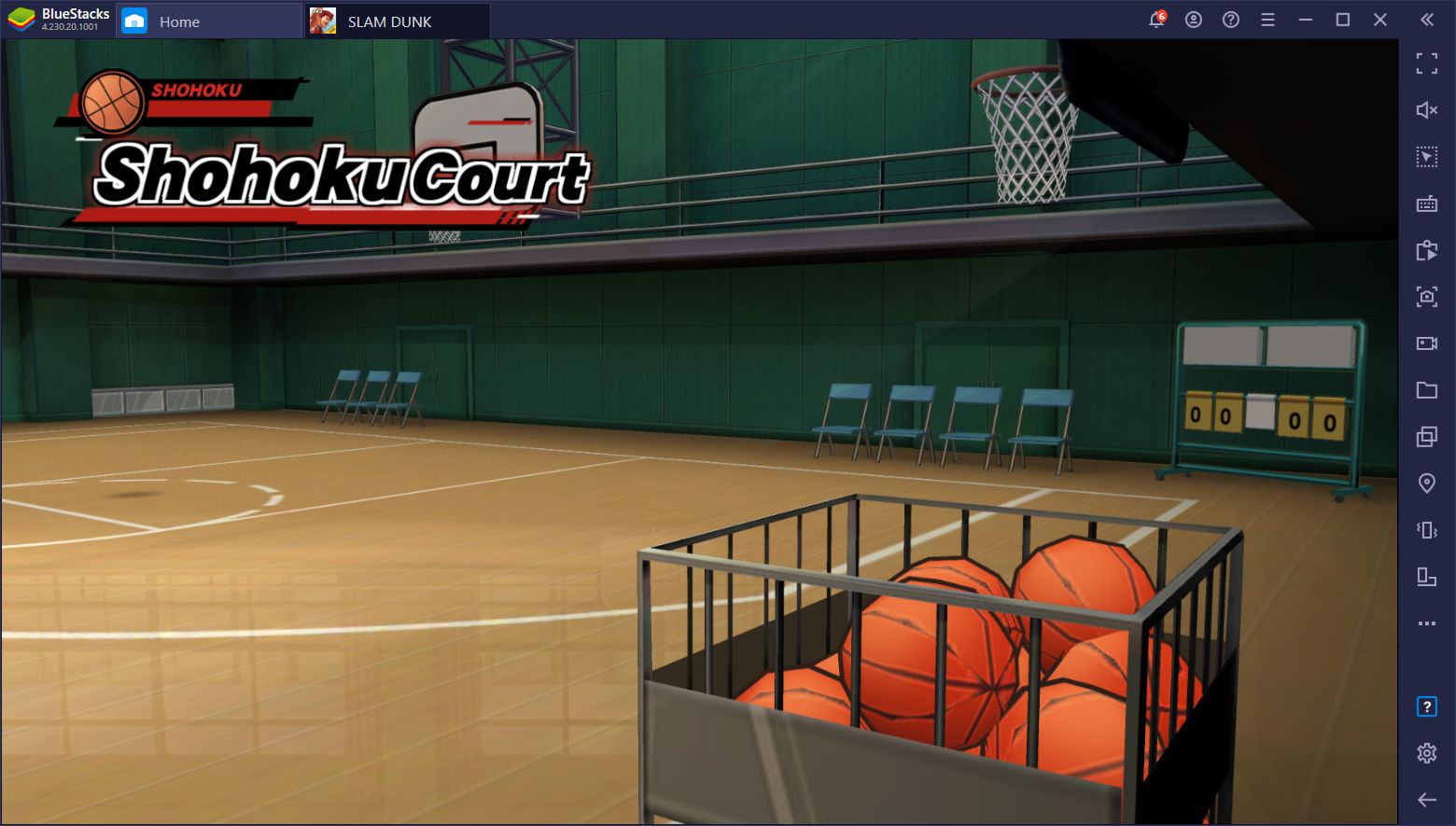 The game is remarkably similar to Basketrio, which is also new to the market, in that it revolves heavily around PvP as matches against players play out live and in real-time, and not against CPU-controlled player characters. However, unlike Basketrio, Slam Dunk also offers a vast story mode where players can relive the events of the anime and manga, with snippets and clips from the show itself.
While the story content is very well-made, and anime fans will likely enjoy it a lot, Slam Dunk definitely shines due to its exciting gameplay in real-time, featuring fast and hectic matches where players will pass, dribble, shoot, and execute a bunch of different maneuvers to outplay the enemy and win matches
Due to its fast and intense action, this game is much better played on PC, especially since mobile touchscreen controls leave a lot to be desired when it comes to precision and maneuverability. Luckily, you can easily play Slam Dunk on PC with BlueStacks, and enjoy this game on your large monitor, superior computer hardware, and with keyboard and mouse controls. BlueStacks even supports gamepads for this game, so you can even enjoy it with a controller like with any console game.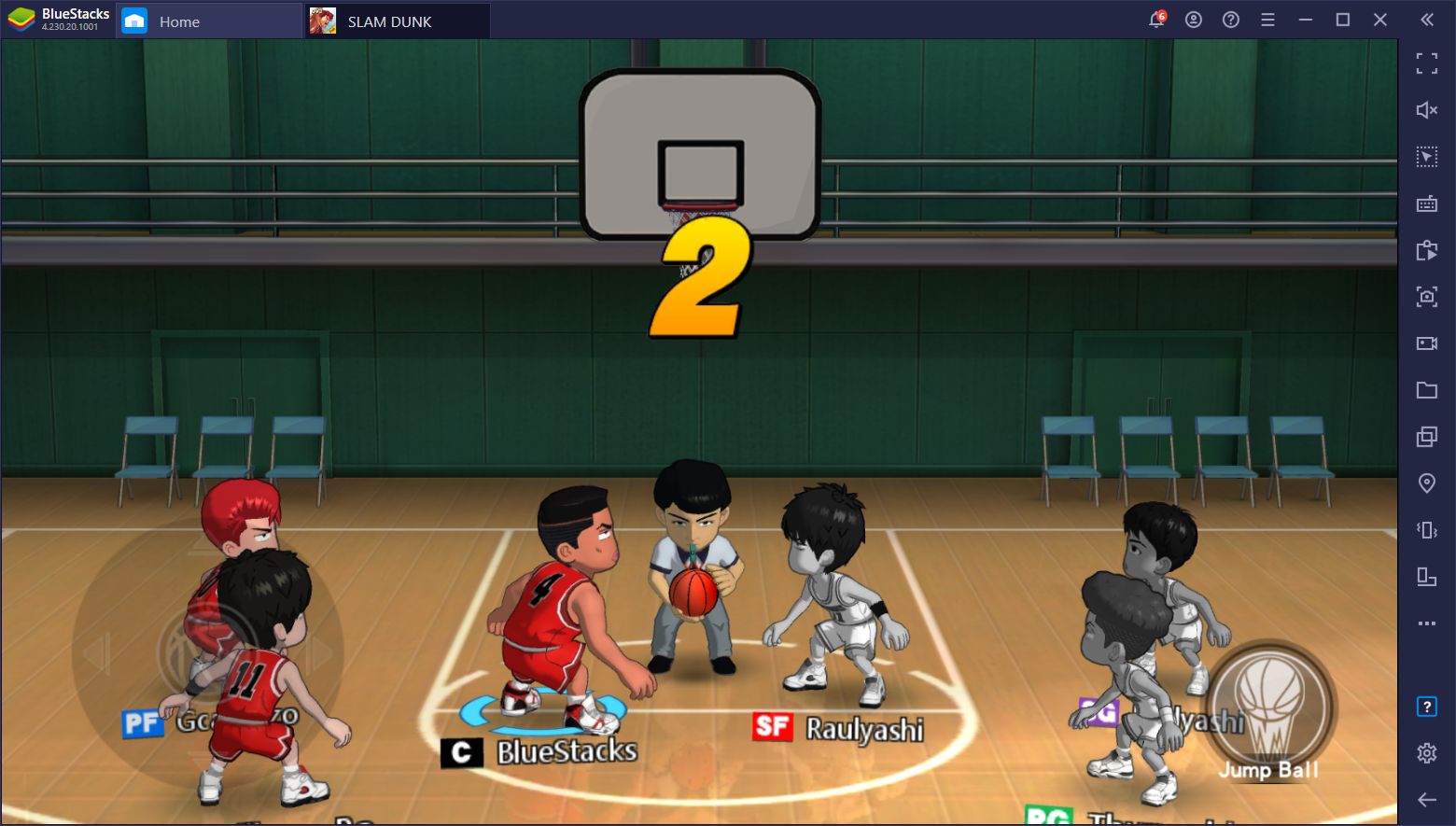 Check out our BlueStacks installation guide for Slam Dunk to learn how to set up this mobile game on your PC. In this guide, we're going to talk about how you can effectively use the tools that our emulator offers in order to streamline your gameplay and win every match.
Optimize Your Graphics and Enjoy the Best Performance
One of the things that first caught our attention in Slam Dunk is the fact that, despite being a licensed anime game, it's very well made.
Don't get us wrong; we don't have anything against licensed games, it's just that experience has taught us that these games can be quite hit or miss in terms of quality. However, this is not the case this time around as Slam Dunk is not only very challenging and exciting, but also features tons of production value in the form of amazing graphics, beautifully-crafted basketball courts, detailed dribbling, running and shooting animations, and some of the best anime artwork we've seen in a mobile game.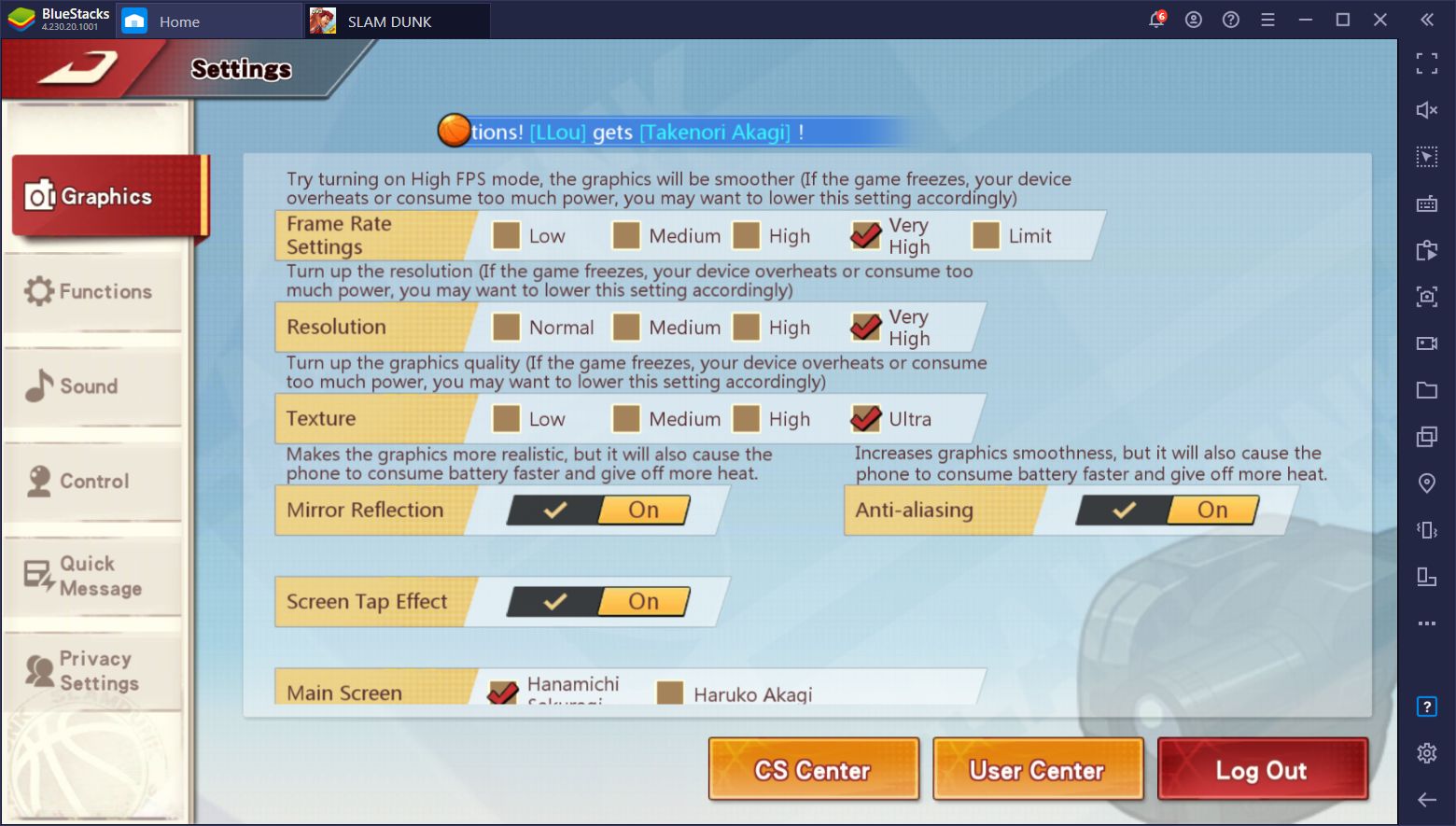 What's more, this game features a wide variety of graphical settings, making it apt for a variety of mobile devices. But since we're playing on BlueStacks, we really don't care about the minimum; we'll crank all the settings as high as they'll go and enjoy the best performance in-game.
Playing with a high framerate and resolution can even help to up your game as everything will look crisp and clear, and your controls will be responsive at all times. On the flipside, having performance issues can lead to dropped inputs and missing out on valuable scoring or blocking opportunities, potentially causing you to lose your matches.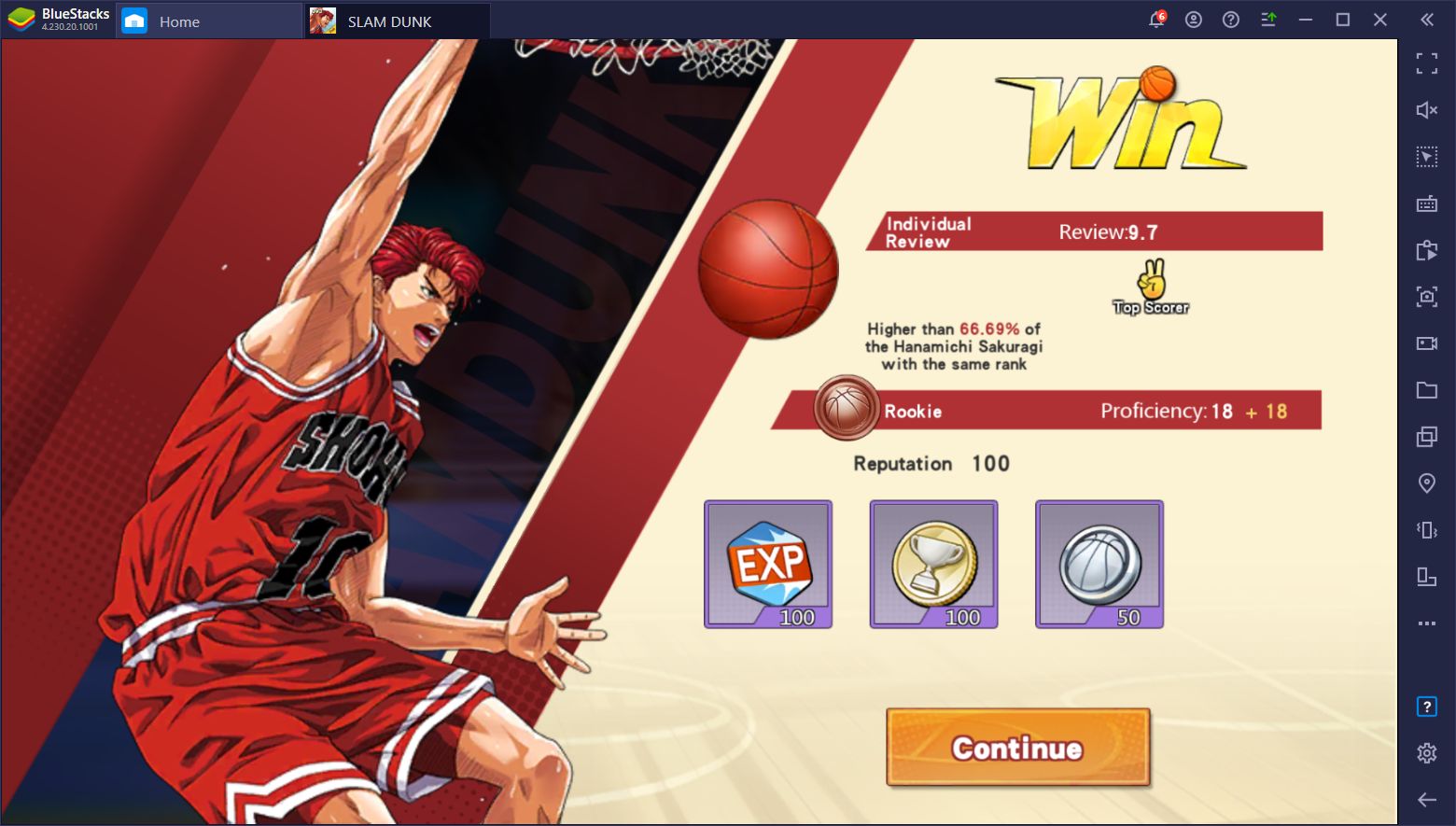 Streamline Your Controls With the Keymapping Tool
Aside from better performance thanks to your PC hardware, BlueStacks offers several exclusive tools to further improve your game, the most important of which being the Keymapping Tool.
This feature allows you to create customizable control schemes for your keyboard, which lets you play virtually any Android game on PC with superior controls and handling. For Slam Dunk, this means that you'll be controlling the action purely with your keyboard instead of struggling with the touchscreen buttons.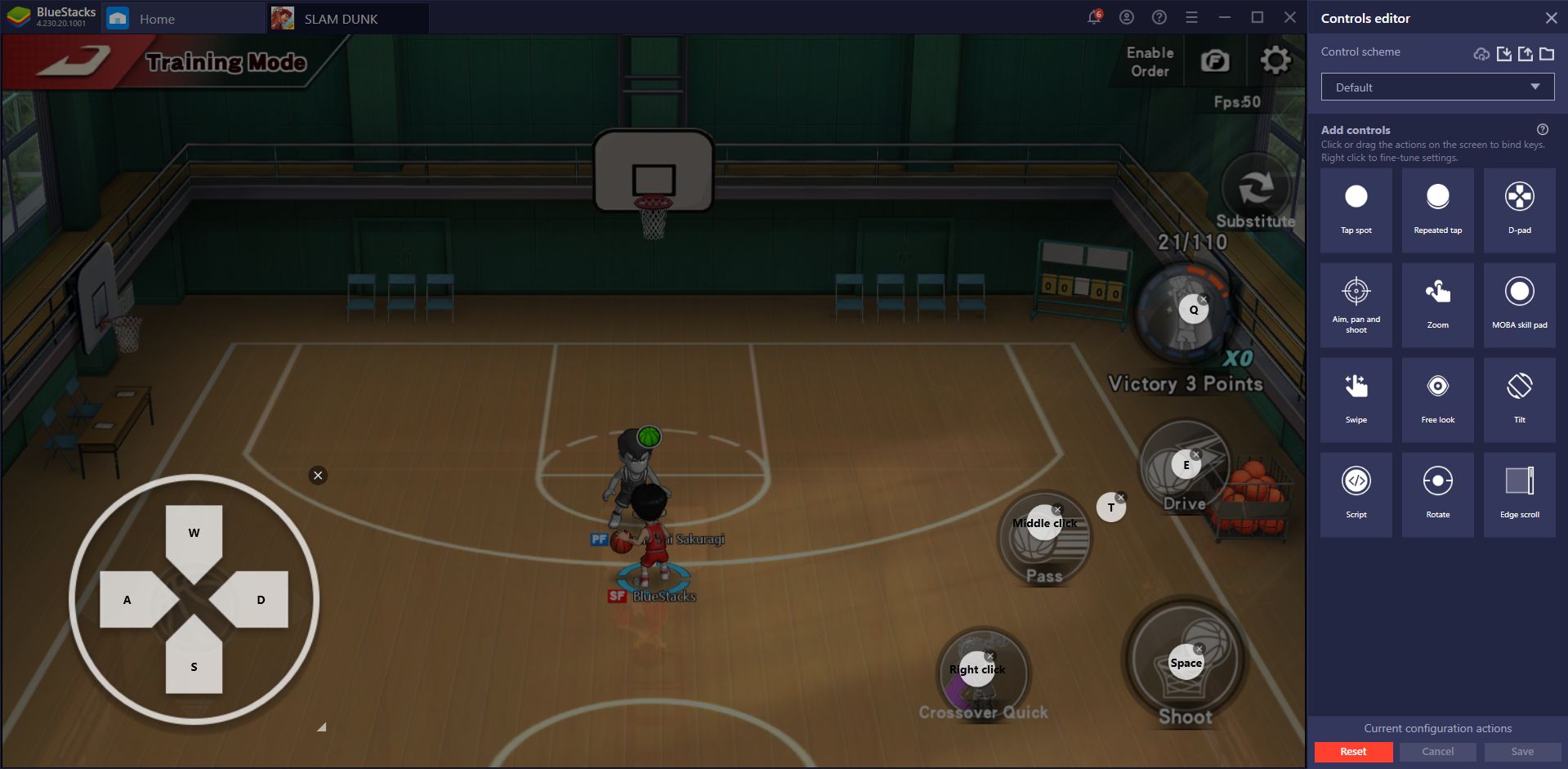 You can access the Keymapping Tool by pressing Ctrl + Shift + A in-game, and customize your bindings from that screen. You can also drag functions from the rightmost panel to your screen if you need to add additional shortcuts.
Play With Native Gamepad Support
As we mentioned above, Slam Dunk is also compatible with gamepads, which means that you can easily hook up your controller with BlueStacks and start playing. If you can connect your PC to a big TV, and hook up your controller to your PC via Bluetooth, you can even recreate the authentic console gaming experience. However, instead of a console game, this case you'd be playing a mobile title on your PC. What a time to be a gamer!
While the gamepad support of your BlueStacks client should come activated by default, you can check and, if need be, switch it on easily by following these steps:
Click on the hamburger menu on the top right, and then on "Settings".
In the settings menu, head over to the "Preferences" tab and, under the "Game control settings" category, tick the box that says "Enable gamepad detection".
Connect your controller via USB and BlueStacks should pick it up automatically.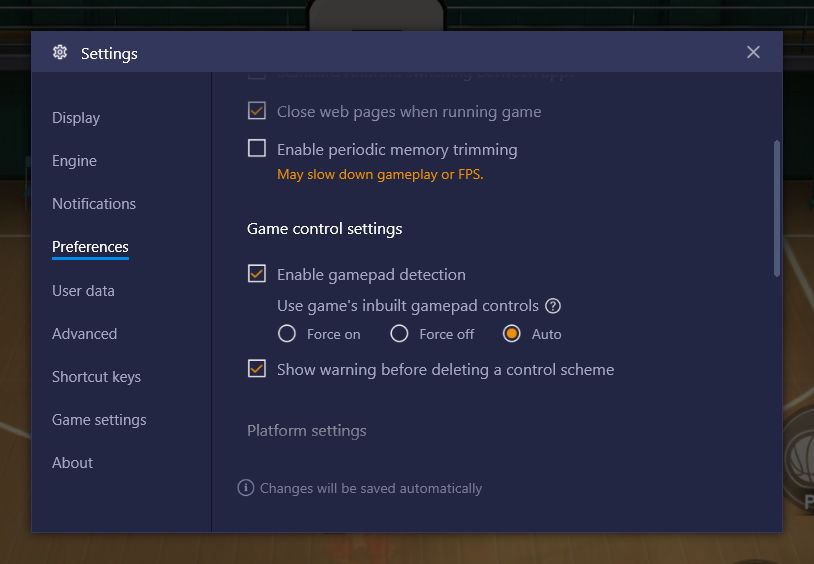 And you're ready to play!
Sadly, you can't modify the gamepad control bindings on BlueStacks just yet, but you can control virtually every aspect of the game using your gamepad, even the ones that require clicking on specific parts of the screen. Whenever you're navigating menus in-game, you can press Start to free the mouse cursor and control it using the right stick. While this mode is active, you can press X/A to click on the screen. You can then press Start again when you're done to lock the cursor and reactivate the regular gamepad controls.
BlueStacks offers not only the best graphics and smoothest framerate when enjoying Slam Dunk, but it also lets you enjoy this awesome mobile basketball game either with your keyboard, or with your own gamepad. If you have any questions about setting up your game, please leave them in the comments below and we'll get back to you ASAP.