Game Guides
How to Install and Play Soul Tide on PC with BlueStacks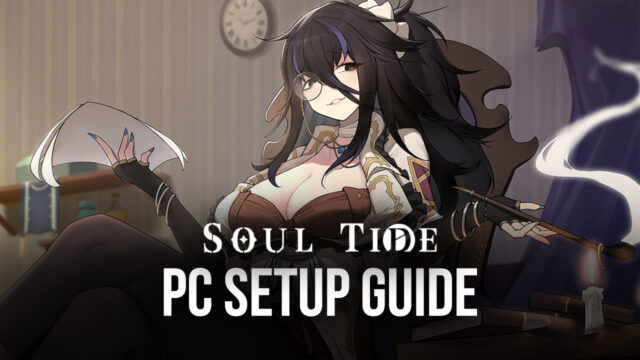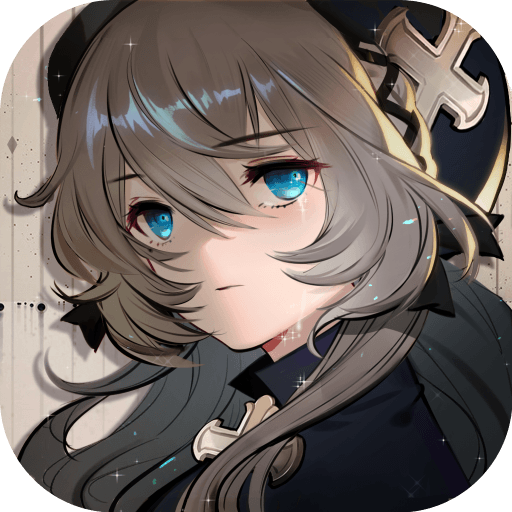 Soul Tide is a new dungeon crawler RPG game mixed with a classic turn-based combat system. The game has just been launched in the global market by Lemcnsun Limited as a free-to-play title on both Android and iOS. The game had recently closed its closed beta test which received positive feedback and the global launch so far has mixed reviews. The game features cute 2D chibi characters called Dolls in Soul Tide.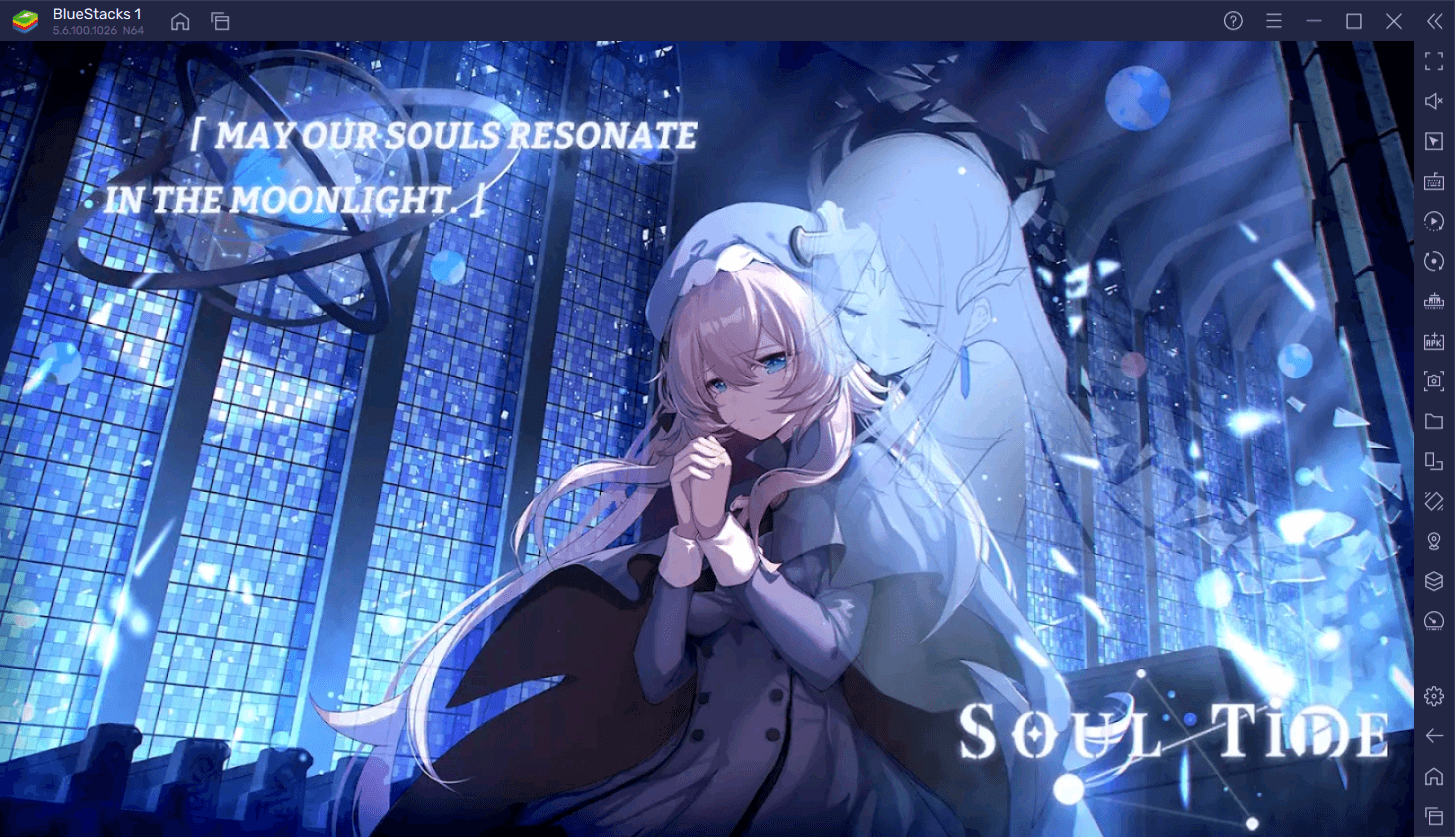 Soul Tide is a hero collector game where players have to summon their favorite Dolls via summoning them through the gacha system called Evoke in Soul Tide. Players can get either fragments of Dolls, Verves which are like gear, and/or the whole Doll which is extremely rare. The rates of summoning a whole doll are quite forgiving at 11.44% and the individual rates of getting the desired doll are also good due to a limited pool of Dolls currently available at the start of the game. The summoned Dolls can further be used in combat by putting them in your Squad. Each squad consists of 5 dolls and that's the maximum Dolls players can take in battles.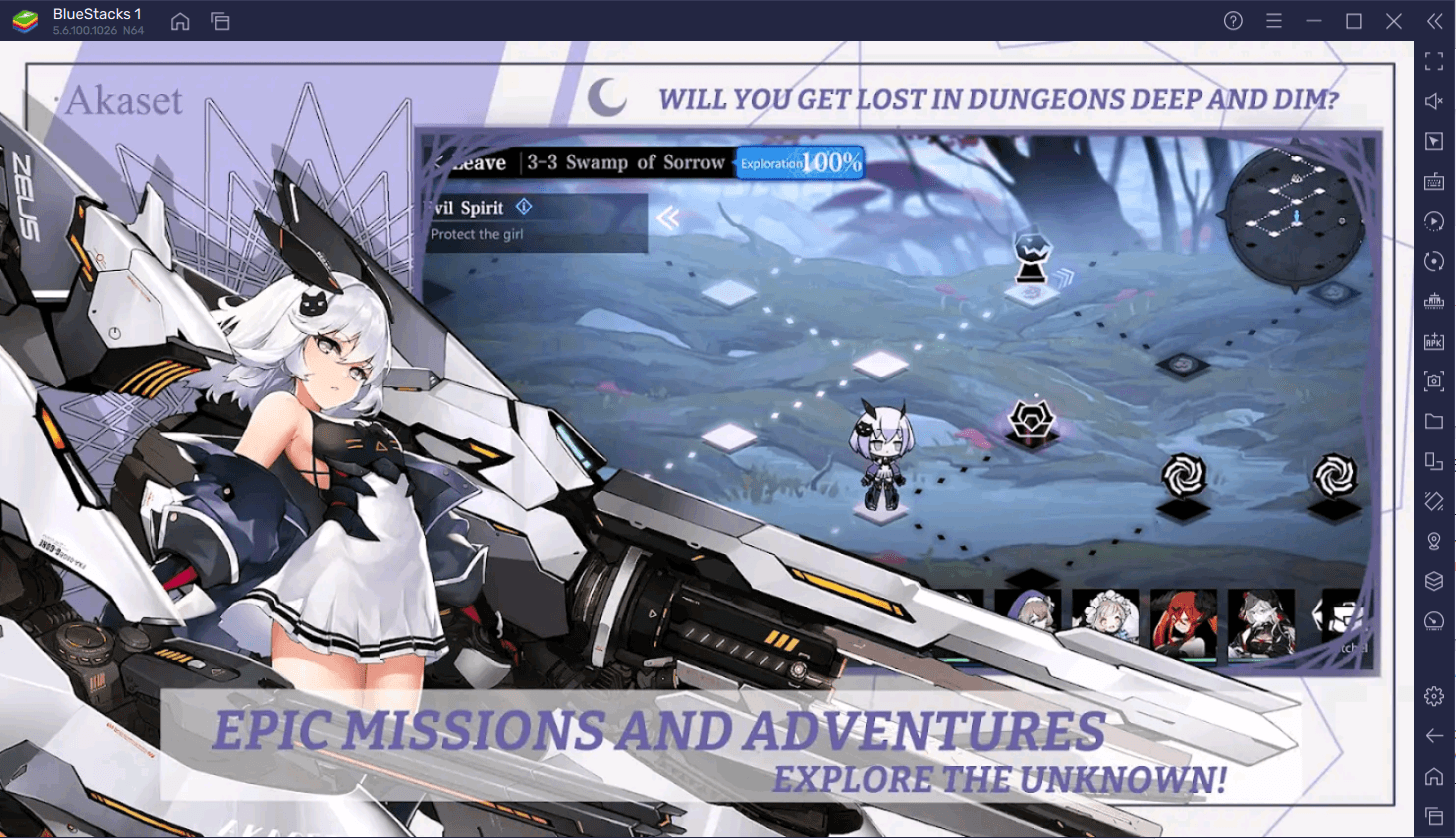 In classic RPG style, players also have the usual upgrading tropes available to make their dolls stronger like – Levelling Up, Awakening, Verves, Skill-Up, Sigils, etc. Each of these systems is designed to give more power to your Doll so she can get stronger and defeat the monsters in Greenland. Players can also Bond with their collected Dolls which makes the hero collector fans even more hyped as each doll has its own backstory which provides more details to you and unlocks more backgrounds and Voice Notes for that particular Doll. Players can increase their Bond with the selected Doll by sending her Gifts or taking her on a Date which increases the bond meter.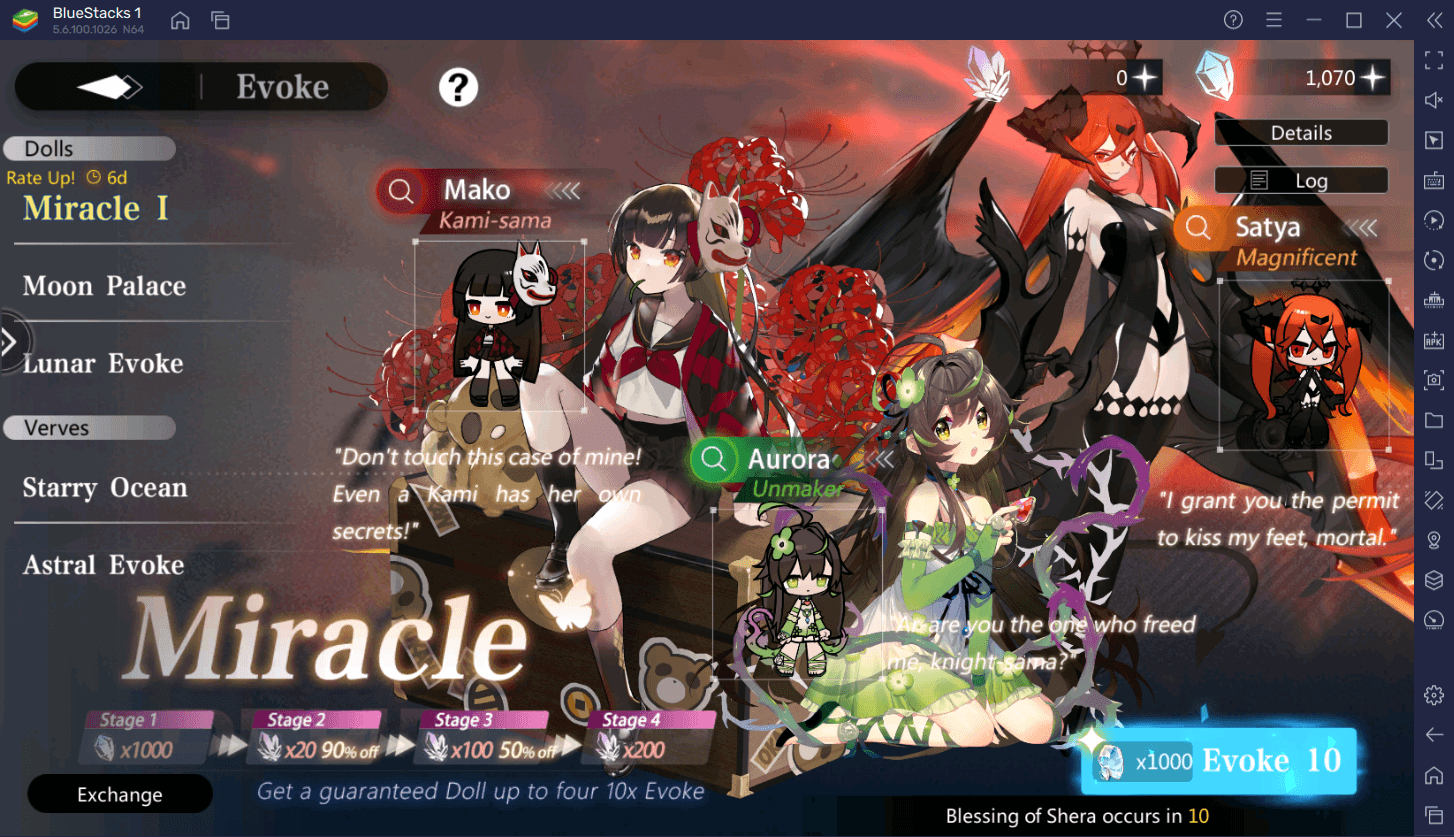 The Battle mechanics for Soul Tide are the usual turn-based RPGs except the difference lies in the presentation. We experienced a clean UI while doing the battles and high Quality of Life features such as 2X Battle Speed and Auto Battle mode where players can select whether they want their Dolls to use SP or just Basic Attacks. Players can also trigger the ultimate animations On or Off by going to the settings which are lacking in many similar titles.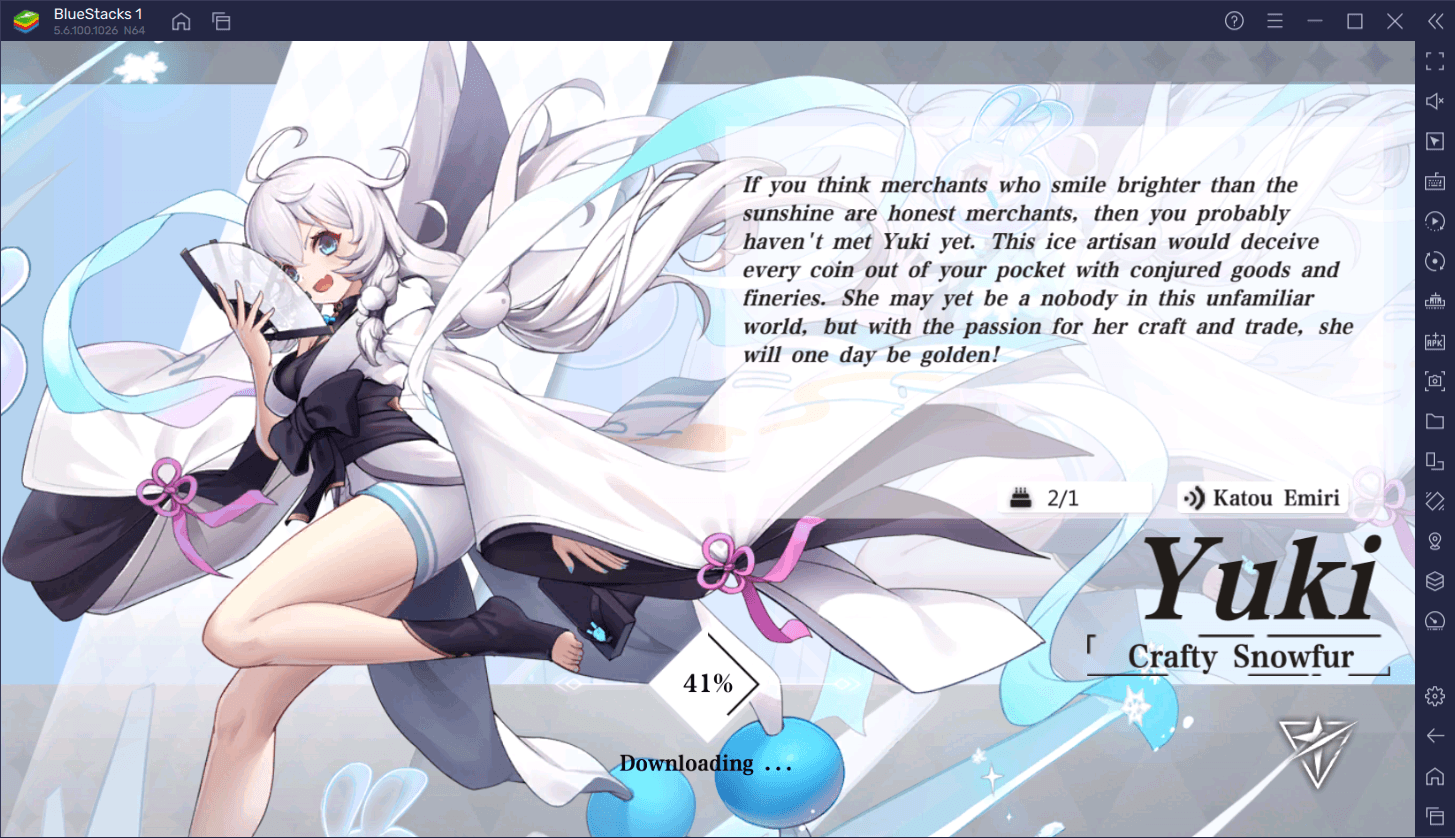 Soul Tide also offers a mixture of dungeon crawler and exploration mechanics where the main campaign is laid out in a tile-based puzzle solving format where players are presented with different puzzles and need to solve them to 100% complete the current exploration. They fight enemies when they land on a monster tile. Each stage has a Boss who needs strategic team-building to defeat.
We are excited to play Soul Tide and enjoy it even more on a bigger screen with your keyboard and mouse via BlueStacks!
How to Install and Play Soul Tide on your PC with BlueStacks
Create a Fresh Instance of BlueStacks Nougat 64 Bit or BlueStacks 64 Bit Pie by clicking on Multi-Instance Manager -> New Instance.

Once BlueStacks has booted up, go to the Google Play Store by clicking on its icon on the home screen.

Complete the Google Sign-in process or choose to do it later.

Search for

"Soul Tide"

on Play Store by typing the same in the Search Bar.

Look for the application title with the same name and install the application.

Complete the Google Sign-in process if you chose to skip it to install

Soul Tide

.

Start playing

Soul Tide

by clicking on its

icon on the home screen of BlueStacks.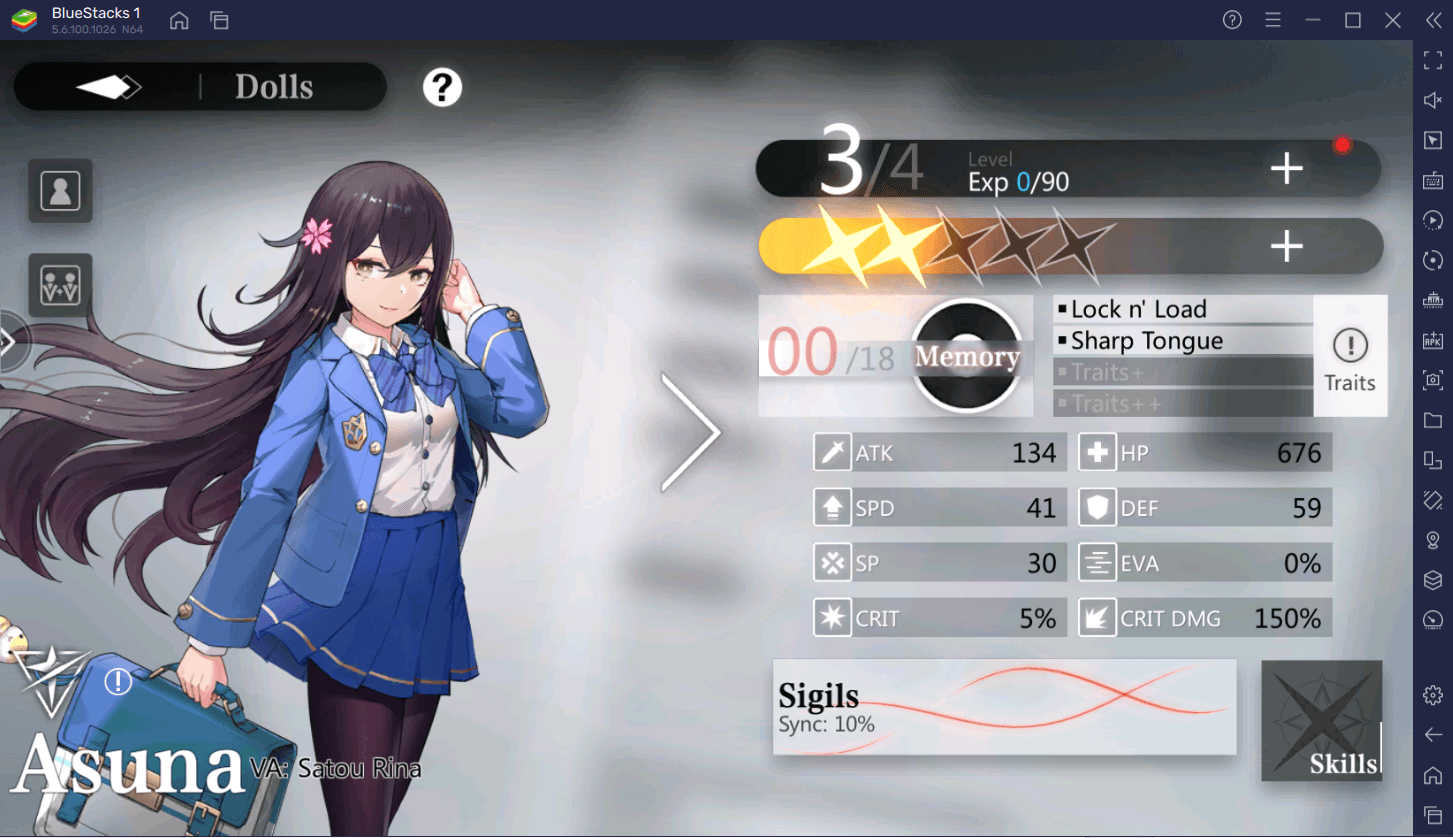 Soul Tide is a grind-heavy gacha game that requires an ample amount of playtime that can cause battery drainage or performance issues on a mobile device. Playing Soul Tide on a bigger screen without worrying about battery drainage and lag-free gameplay is highly recommended. Hence, we recommend playing Soul Tide on a PC with BlueStacks using a keyboard and mouse.