Game Guides
How to Install and Play Summoners War: Chronicles on PC with BlueStacks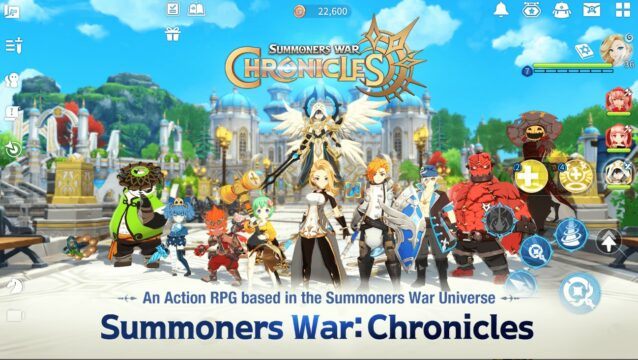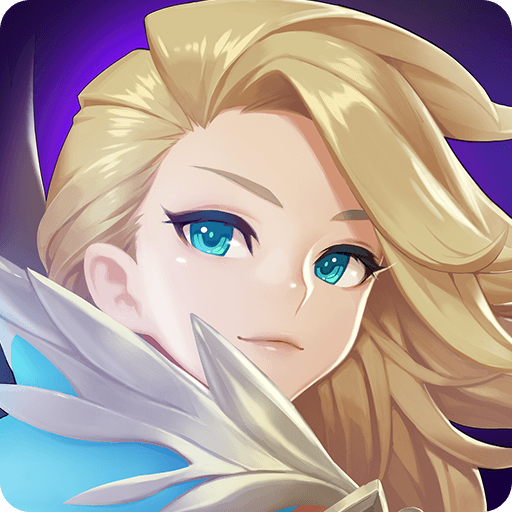 Summoners War: Chronicles is the 3rd game installment in the Summoners War franchise by Com2US. Summoners War: Chronicle is going to be available as a free-to-play game on both the Google Play Store and iOS App Store. Being directed in the world of Summoners War, players can expect to see the return of many of our favorite familiar faces. The protagonist which the players will be role-playing will be a completely different person along with some new monsters as well. Summoners War: Chronicles is slated to be an MMORPG with an ARPG (Action Role-Playing Game) stylized combat system which is completely different from the past Summoners War games like Summoners War: Sky Arena and Summoners War: Lost Centuria. Players can expect a massive global launch along with some juicy pre-registration rewards as the game has already amassed quite a popular following.
Summoners War: Chronicles is going to be featuring over 350 different monsters to choose from and build towards. With such variety, players can definitely expect some strategic hack n' slash combat and tactical formations. Summoners War: Chronicles is also going to be having different types of PvE and PvP content for both types of players. PvP content would feature the likes of Classic Arena game mode, Guild/Clan battles, and even real-time Arena where players can battle each other live in real-time. Monsters, the core attractive element in any Summoners War game is also going to be divided into multiple different elements, classes, and attributes. Players can test around with different formations and choose what suits them. Each monster is going to be unique and play differently on the battlefield.
Out of the 3 core protagonists available in the game, players would be able to choose 1. The protagonist they choose will be permanently reflected until/unless they wish to delete their account. The protagonists, called Summoners in the official game terminology, are original characters among the likes of Orbia, Kina, and Cleaf. Summoners War: Chronicles is also going to be featuring a lot of new tactics to the combat system like a skill link system where players can chain the skills of their monsters to make them deal more damage or do more effects. Hence, choosing the right monsters with the right attributes will be playing a key role in deciding the victors of the matches. Just like any other MMORPG title, Summoners War: Chronicle is also going to be extremely grindy and not recommended for casual players if they wish to compete. Players will be able to farm multiple resources just by clearing mobs of enemies that spawn at a regular interval in different areas on the map. The game does also support an AUTO-Pathing system where players can relax and let the game do the walking and battling. Players can turn this option off as well in case they feel their monsters are not strong enough to auto-battle.
Summoners War: Chronicles storyline is taking place in a completely fictional world of Rahil Guards Kingdom that pre-dates the story of Summoners War: Sky Arena and Summoners War: Lost Centuria. Players are role-playing Orbia, Cleaf, or Kina who are accompanying to become the Rahil Guards of the Kingdom to protect it from the evil forces. The entire story-telling is fully voice-acted by professionals of the industry with dubbing in Japanese, Korean, and English language. Players can expect fully animated cut-scenes and dialogue-oriented storytelling.
The official description of the story states – "Tefo, the king of Galagon, heard the voices of the ancients. In order to bring the ancients into this world, he planned to open the Rift of Worlds and started a war. However, the war ended abruptly when he was sucked into the unstable rift. With Tefo's disappearance, Rahil Kingdom seemed to regain peace. But one day, this precarious peace, riddled with the scars of war and began to crumble as rumors that Tefo had returned started to spread.
The King of Rahil is looking for a Summoner to protect the kingdom against Tefo's enormous conspiracy. Your story of defending the kingdom as a Rahil Guard begins now."
Apart from the great graphics and gameplay mechanics, Summoners War: Chronicles also features the usual gameplay content that is available in MMORPG titles such as the development of life skills like fishing, cooking, mining, crafting, etc. Players can also engage in Party play with their friends on the server to take on challenging team fights and dungeon bosses.
For more information, players can visit the official website for Summoners War: Chronicles. However, we are here to tell you how you can enjoy Summoners War: Chronicles even more on a bigger screen with your keyboard and mouse via BlueStacks!
How to Install and Play Summoners War: Chronicles on your PC with BlueStacks
On the

BlueStacks website

, search "Summoners War: Chronicles" and click on the relevant result.

Click on the "Play Summoners War: Chronicles on PC" link on the top left.

Download and install BlueStacks on your PC.

Click on the "Summoners War: Chronicles" icon at the bottom of the app player.

Complete the Google Sign-in to install the game.

Click the "Summoners War: Chronicles" icon on the home screen to start playing.