Game Guides
Super Mecha Champions on PC- The Best Mechas in the Game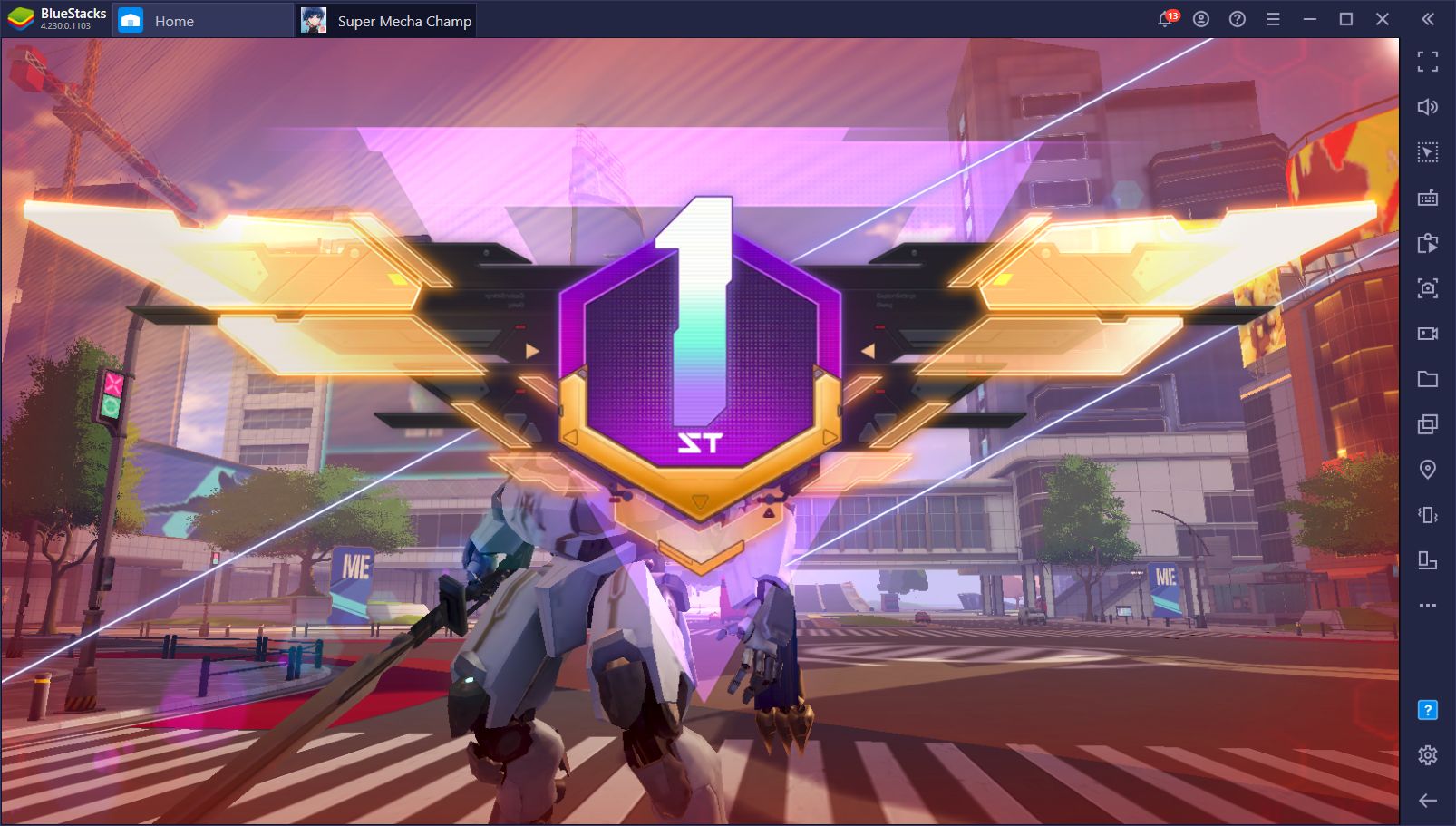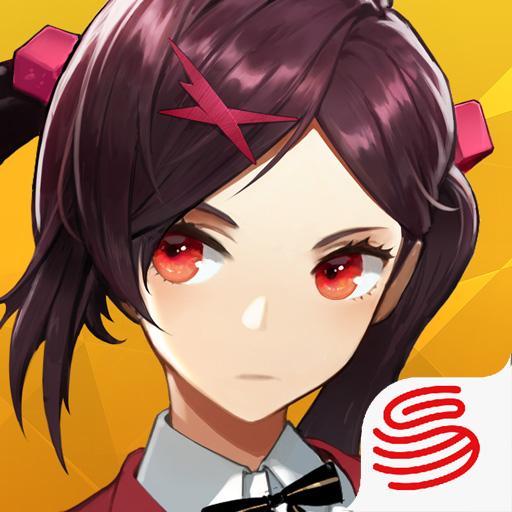 Super Mecha Champions features the thrill and excitement of any battle royale game and spices up the formula by adding different Pilots and giant Mechas to the mix. And while there are quite a few Pilots to choose from, each with their own passive skills, there are even more Mechas. In this guide, we're going to list every single Mecha, and give our personal impressions on each. Alternatively, if you want to learn more about the different Pilot characters, feel free to check out our dedicated guide on the topic.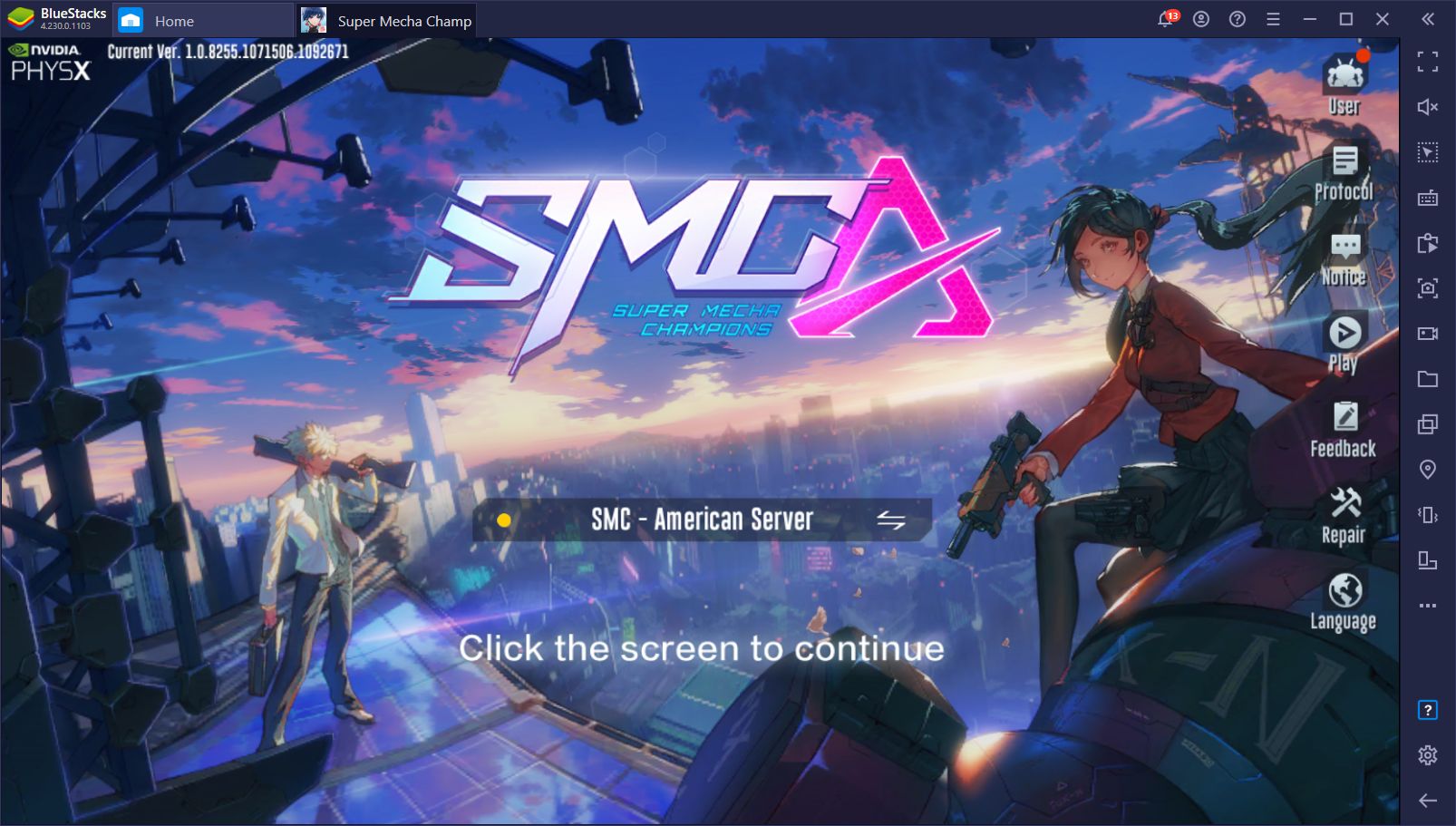 Meet the Mechas
There are 13 different Mechas in the game as of August 2020, each with unique weapons and skills. There are several categories of Mechas, which help to determine their roles at a glance. The different categories are:
Move: Mechas with abilities to dash across distances.
Poke: Mechas with strong, focused skills that deal lots of damage.
Burst: Mechas that can deal tons of damage across short periods.
Survival: Mechas with skills to block or heal damage.
Hover: Mechas that can float in the air for short periods.
Control: Mechas that can debuff the enemy and temporarily incapacitate them.
Firefox
A Poke/Survival Mecha available from the beginning. Firefox is quite straightforward to use and is very beginner-friendly. Nevertheless, he can deal tons of damage with his missiles.
"Firestorm" MG: A pair of full-auto miniguns that can unload on the enemies with a high fire rate.
Gemini Missile: Unloads a barrage of missiles on the target location. Especially devastating against other Mechas.
Superleap: Performs a simple jump.
Defensive Evasion: Dashes forward a short distance and gains a temporary shield that blocks a bit of damage. Can be used while airborne to cover more distance.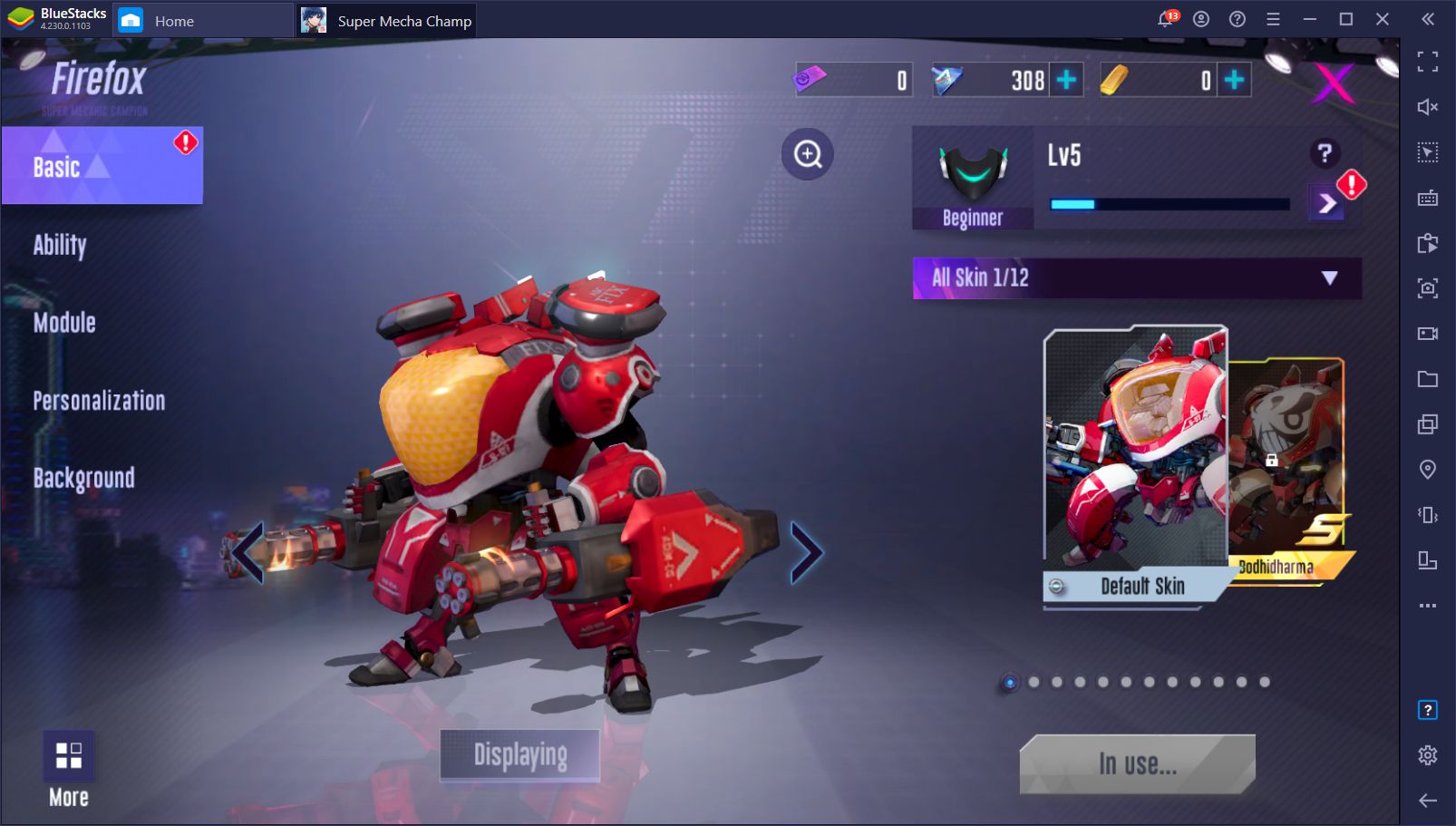 Arthur
A fast Mecha that specializes in zipping across the battlefield and slicing his enemies with his sword. He's a bit difficult to use, but his damage potential is phenomenal, especially if you manage to paralyze the enemy.
EMT Blade: Slashes an area with his sword. The 4th consecutive hit paralyzes the enemy for a short duration.
Whirlwind Charge: Charges energy and unleashes 3 devastating slashes that can destroy most enemies.
Aerial Leap: Can perform a double jump.
Tactical Advance: Executes a fast dash. Useful for getting into melee range or for fleeing a losing battle.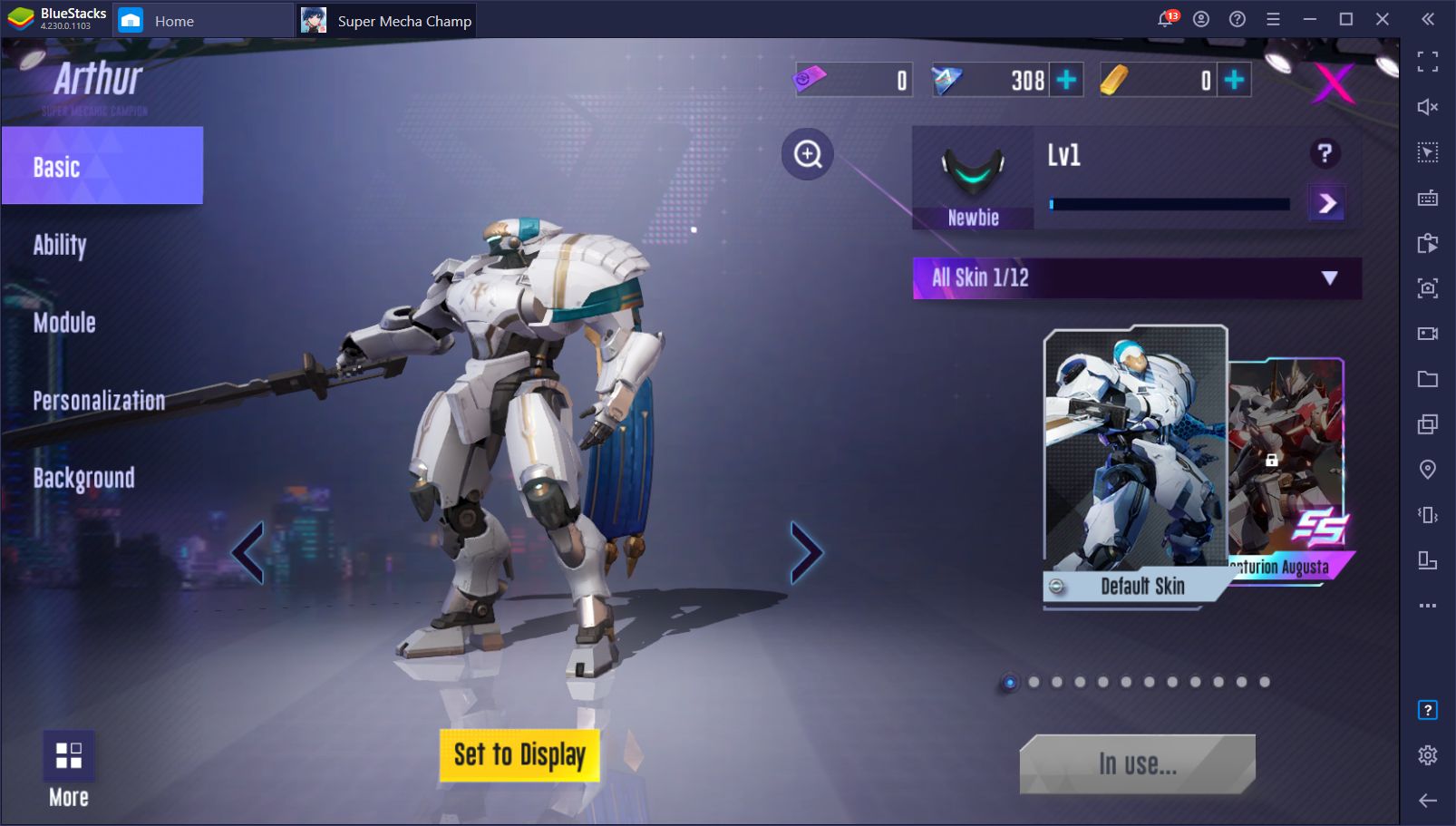 Caramel
A hybrid Poke/Move Mecha that can alternate between a mobile bruiser and a slow, hard-hitting tank. This is a very versatile Mecha that can thrive in many different situations.
Transform (Special Skill): Can alternate between Bear and Tank forms.
Repulsor/Heavy Bomb: In Bear form, shoots a barrage of missiles in the target area. In Tank form, shoots a huge explosive shell that deals damage to a large area.
Superleap: Does a regular jump.
Rocket Jump: Does a high jump and deals damage to nearby enemies upon landing.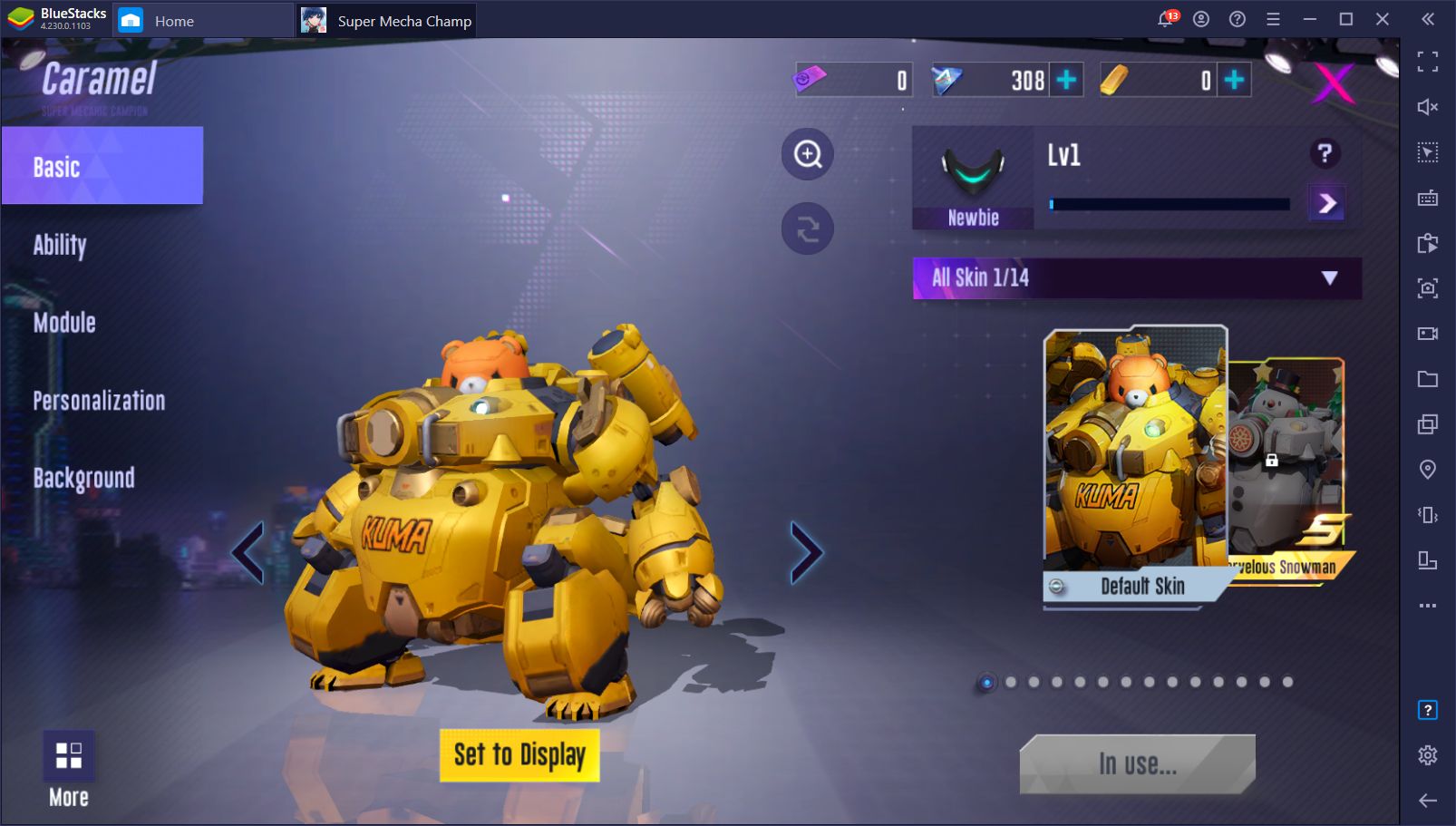 Skylark
A durable Poke/Move Mecha that can restore his health while also dealing decent damage with his reliable rifle.
Stab: Shoots the target with his full-auto rifle.
Hunt: Unleashes a powerful bird that deals damage and restores durability upon returning.
Plume: Executes a regular jump, followed by a short glide after a second button press.
Air: Temporarily increases movement speed and jump height.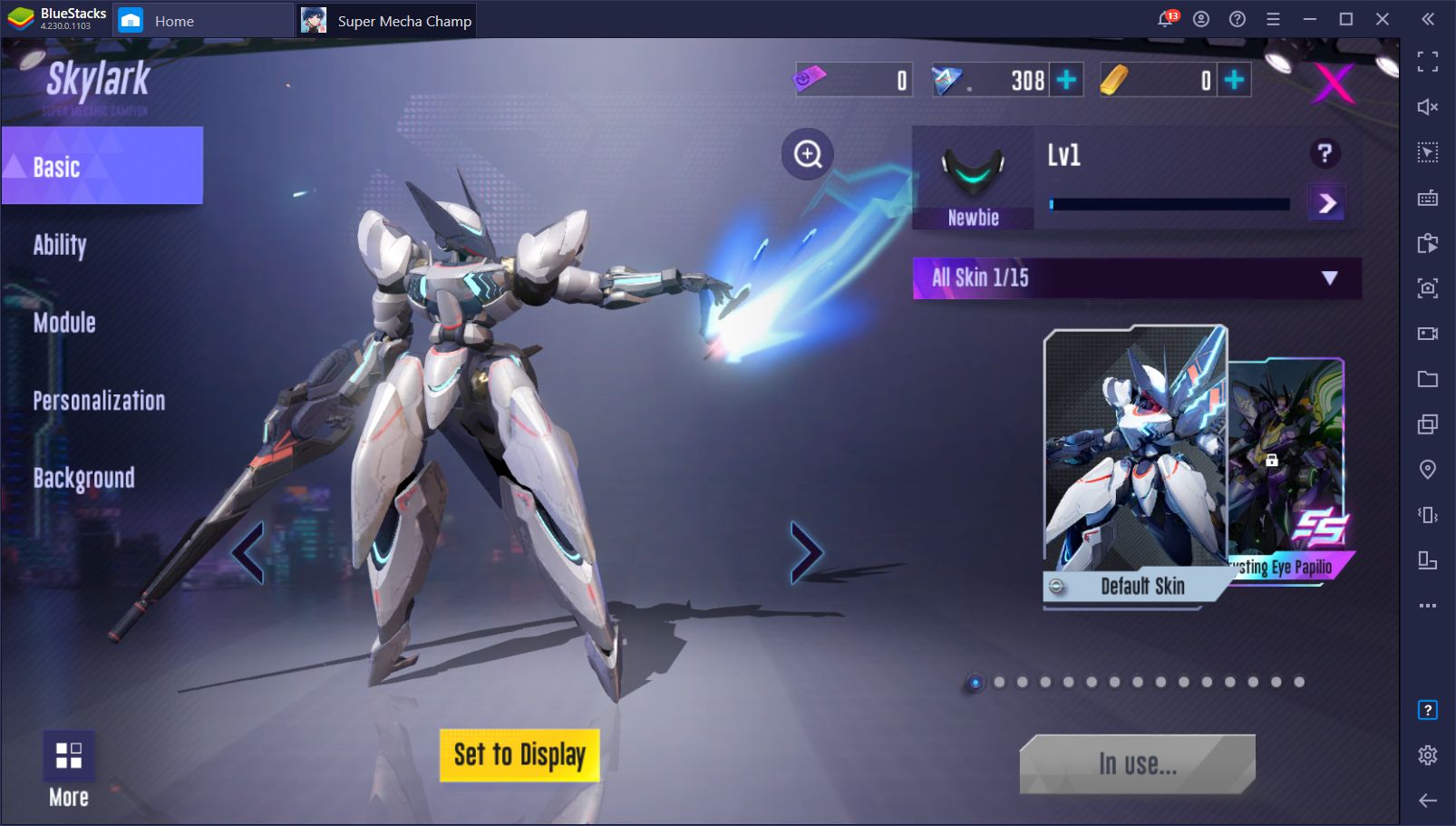 Hotsteel
A slow, durable Burst/Survival Mecha that can dish out as much damage as he can take. He can melt enemies with a few well-placed shots.
Tornado Missile: Fires 5 missiles in a circle pattern, dealing massive damage to the target.
Overheated: Uses energy to increase his fire rate and movement speed.
Rocket Propulsion: A short jump boosted by rocket propulsion that can be extended by holding down the button.
Explosive Charge: A charge attack that deals devastating damage to the first enemy it hits. This skill has the added benefit of closing the gap with the enemy, allowing you to easily burst them down with a point-blank Tornado Missile.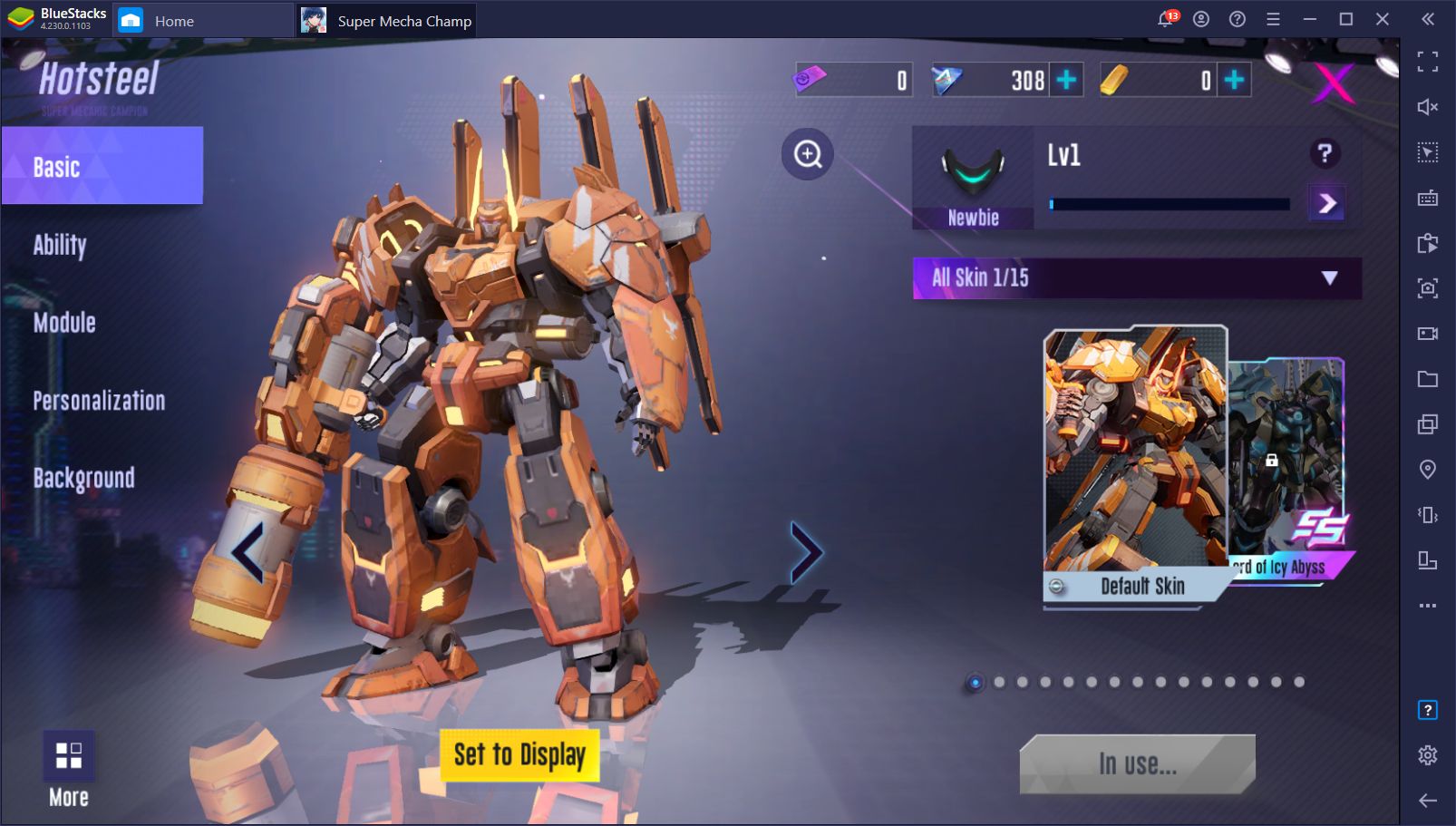 Andromeda
A deadly Poke/Hover Mecha that can easily destroy her prey with her homing arrows. She requires precise aiming and lots of skill to use, but she's very powerful in the right hands.
Energy Catapult: Shoots a powerful arrow that deals lots of damage in a small area.
Homing Javelin: Impales the target with a thrown javelin. If hit, the electricity from the javelin makes the arrows from Energy Catapult home into the target for a short duration.
Levitation: Tap to toggle levitation mode. While levitating, she can spend fuel to fly through the air.
Swift Dodge: Executes a short dash forward.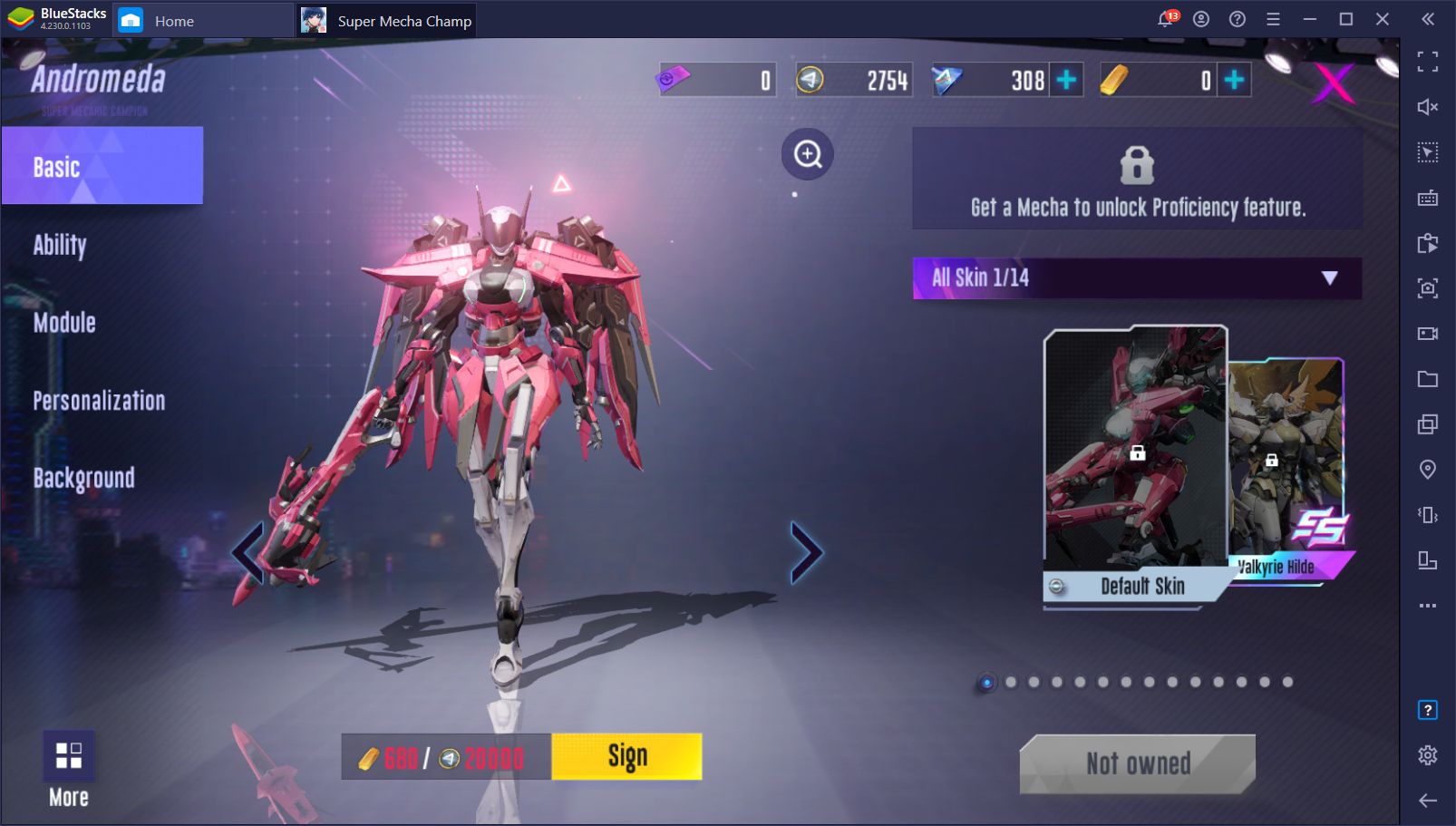 Gabriel
A powerful Burst/Move Mecha specializing in dealing tons of damage across long distances. The designated "Sniper" Mecha of the bunch.
AP Energy Cannon: Deals damage with a penetrating energy beam. Can hit multiple targets with a single shot.
Sniper Cannon: Charges energy to deal a devastating shot. Damage increases depending on how long the button is held down.
Airborne Jump: Executes a simple jump. Can be used in mid-air.
Teleportation: Spends energy to teleport a short distance.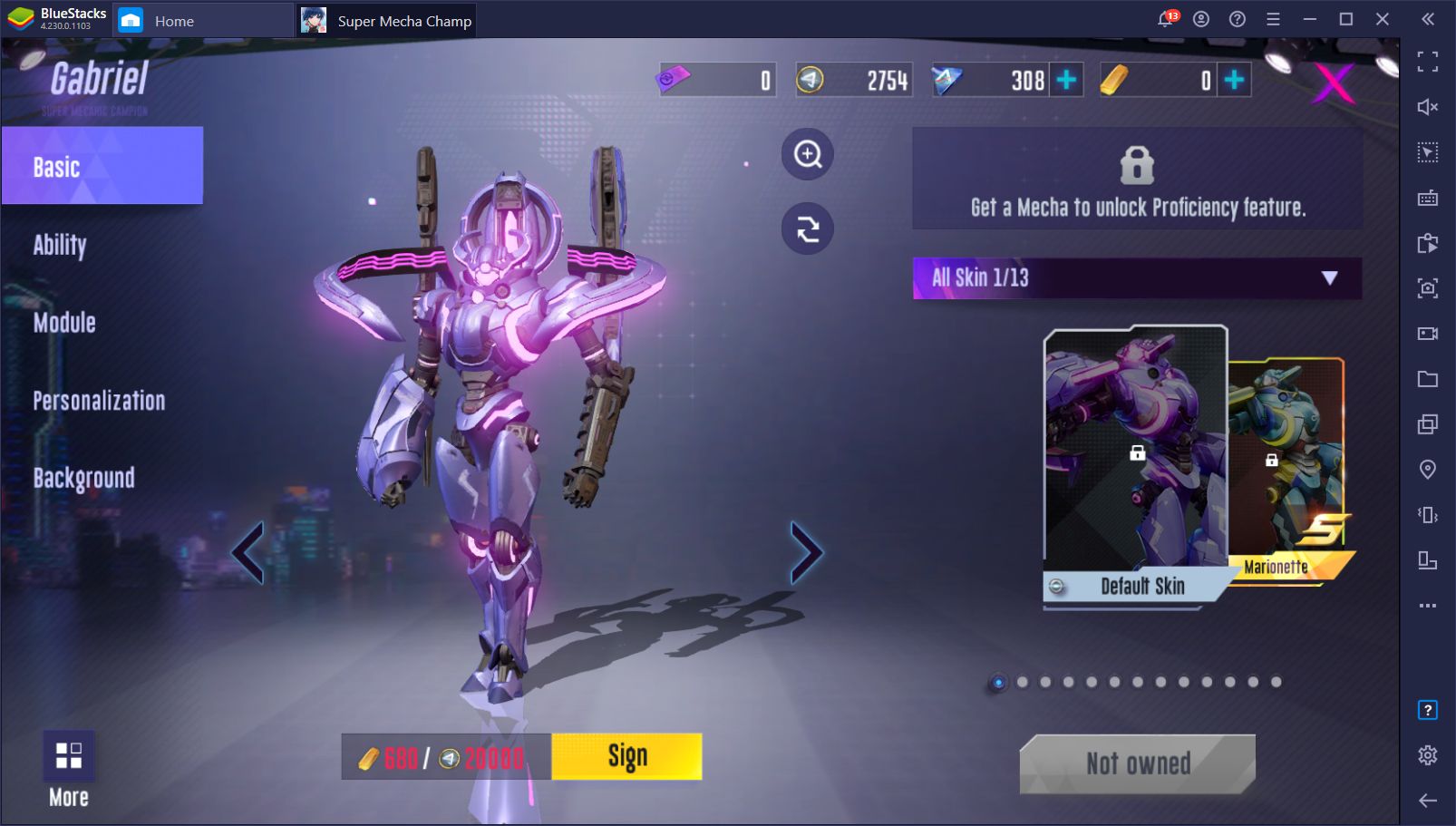 Doomlight
A support Poke/Survival Mecha that's proficient at protecting his squad and flushing enemies out from behind cover with his turrets and EMP bombs.
Photon Cannon: Executes a triple-shot that deals massive damage if all three beams hit.
Set Photon Turret: Sets down a turret that automatically fires at nearby enemies.
Rocket Propulsion: Executes a rocket-powered jump. Holding the button down increases the height of the jump.
Photon Shield: Erects a barrier that blocks frontal attacks while allowing allied shots to pass through for a short duration.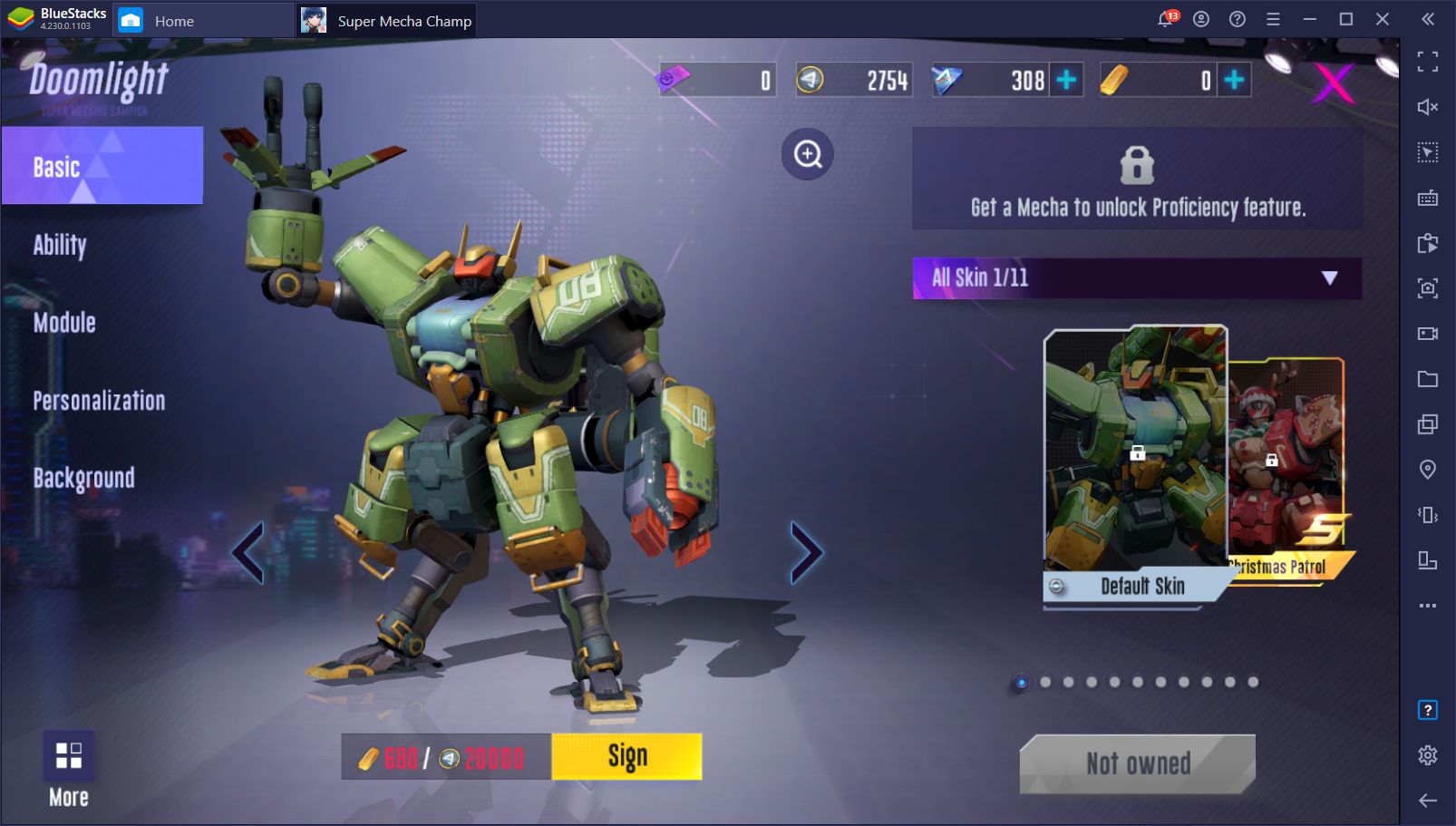 Firestar
A Burst/Move Mecha that can debuff the enemy and leave them with lingering status effects. Pairs well with R.E.D since this pilot can extend the duration of Mecha debuffs, therefore increasing damage with Firestar.
Scorching Fireball: Shoots a fireball that sets enemies on fire, dealing continuous damage.
Lavafire Missile: Shoots the target with burning pitch, slowing them down and burning anyone that walks over the burning area.
Superleap: Executes a regular jump
Firestar Impact: Morphs into a ball and rolls forward, gaining speed. After a certain speed threshold, the ball catches fire and deals massive damage if it crashes into an enemy.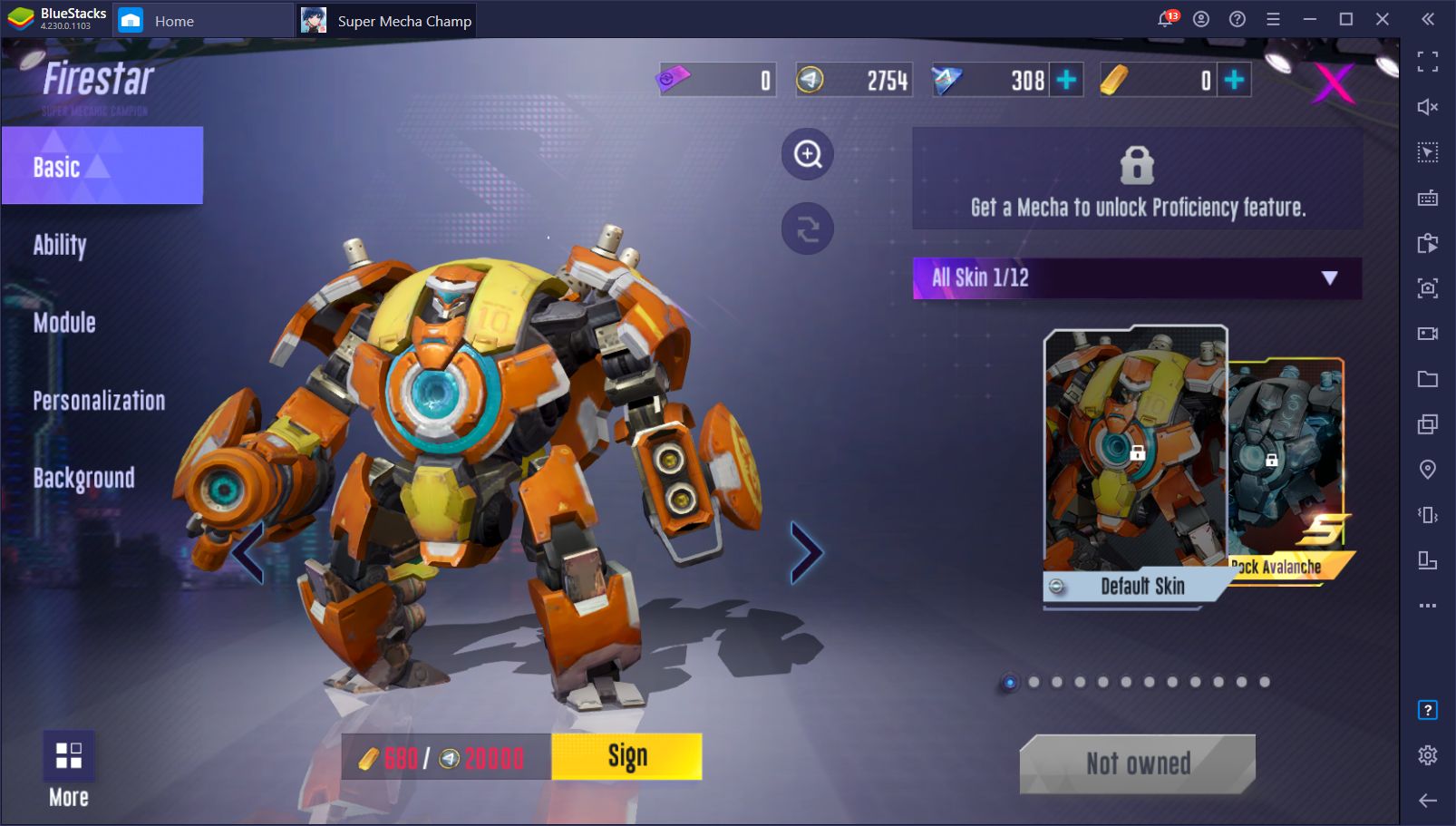 Hurricane
A balanced Poke/Hover Mecha that sports decent damage at various ranges, while also offering various movement abilities to both chase down targets and reposition himself.
Aircraft Gun: A strong pair of rotating guns that deals sustained damage to the target.
High-Explosive Missile: Shoots a series of missiles that are precise even at long distances.
Airborne Jump: Executes a regular jump and transforms into an Aerial form on a second button press, allowing him to levitate and gain air superiority.
High-Speed Charge: Zooms across the sky with his thrusters, allowing him to travel long distances in seconds.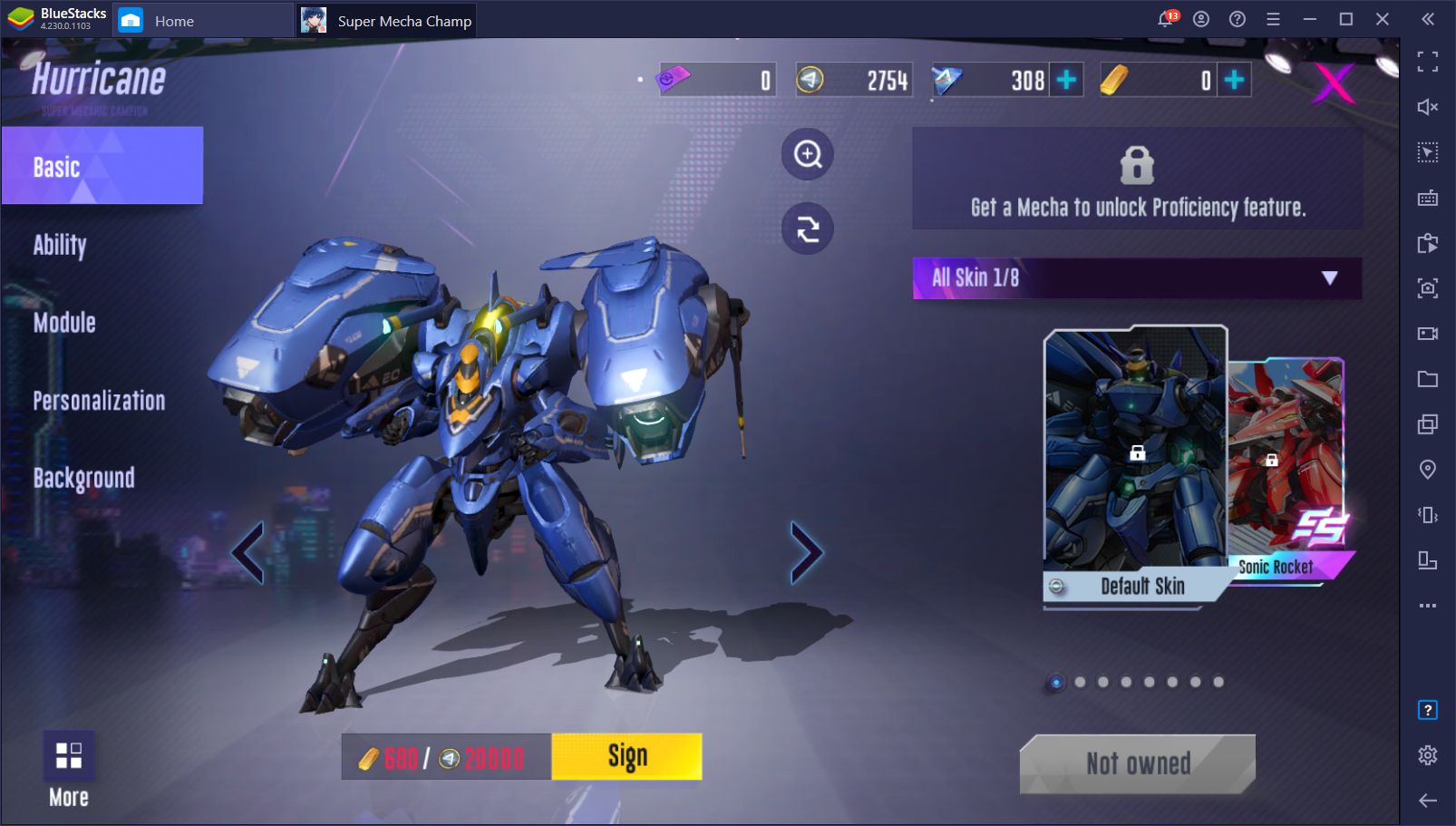 Raven
A Burst/Move Mecha specializing in hunting down his target with his bow and energy arrows. He thrives at long distances using his charged shots that can easily destroy most enemies.
Charged Shot: Shoots an arrow at the target. Hold down the button to increase damage and speed.
Spread Shot: Shoots 3 volleys in a frontal fan pattern. Each volley has 5 deadly projectiles that can melt anyone at short distances.
Jump: Executes a regular jump. If using Charged Shot in mid-air, Raven will use energy to float down slowly, allowing you to carefully aim aerial shots.
Chainhook: Shoots a grappling hook that allows Raven to zip through the battlefield in a pinch.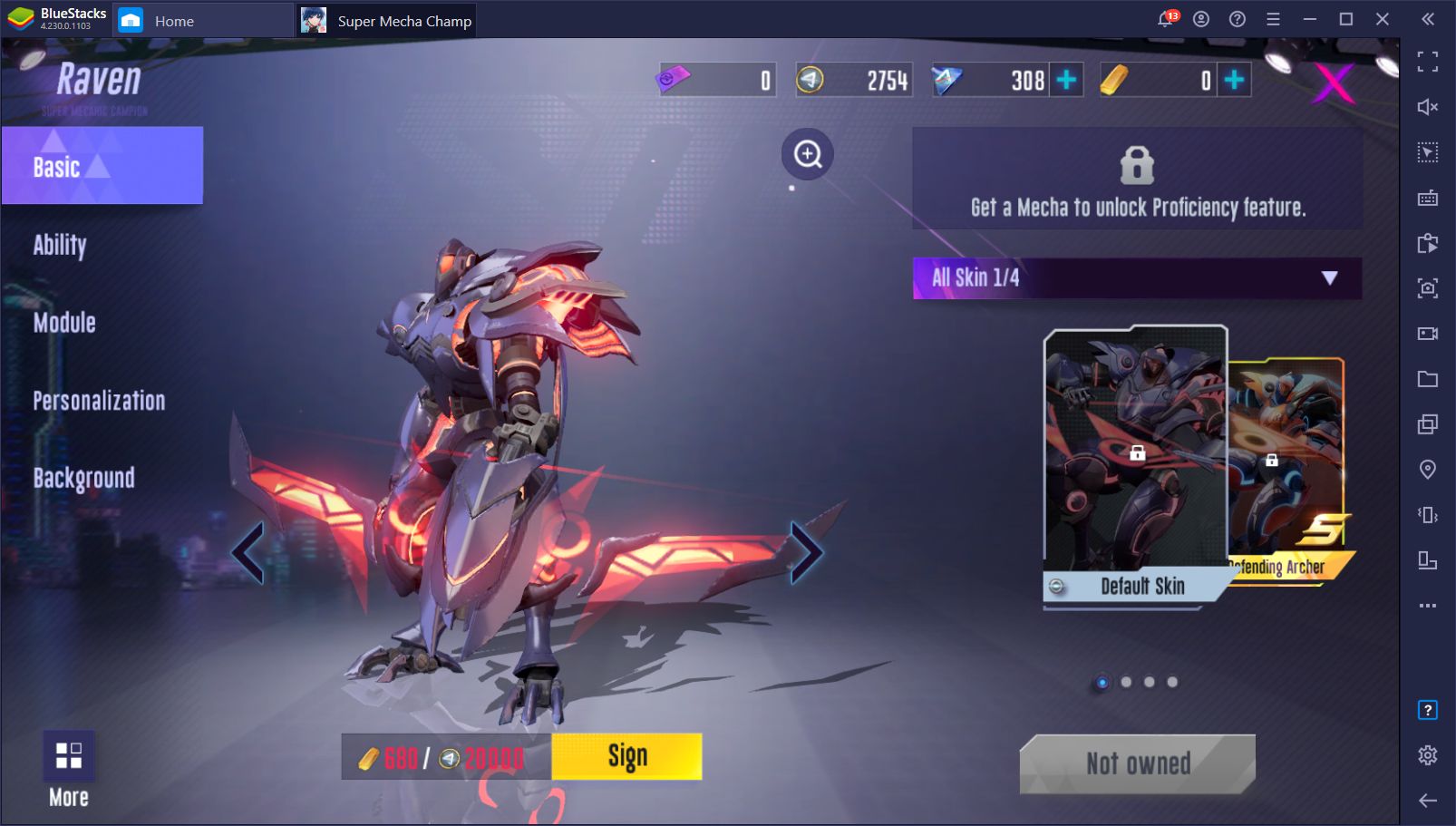 Trio of Enders
A highly versatile Burst/Survival Mecha that can alternate between three different weapons to engage enemies at various distances.
Weapon Fire: Shoots the current weapon.
Switch Weapon: Alternate between three different weapons in a specific order: Assault Rifle, Shotgun, and Rocket Launcher.
Jump: Executes a regular jump.
Assault: Increases speed and allows the Mecha to shoot all three weapons simultaneously for a short duration.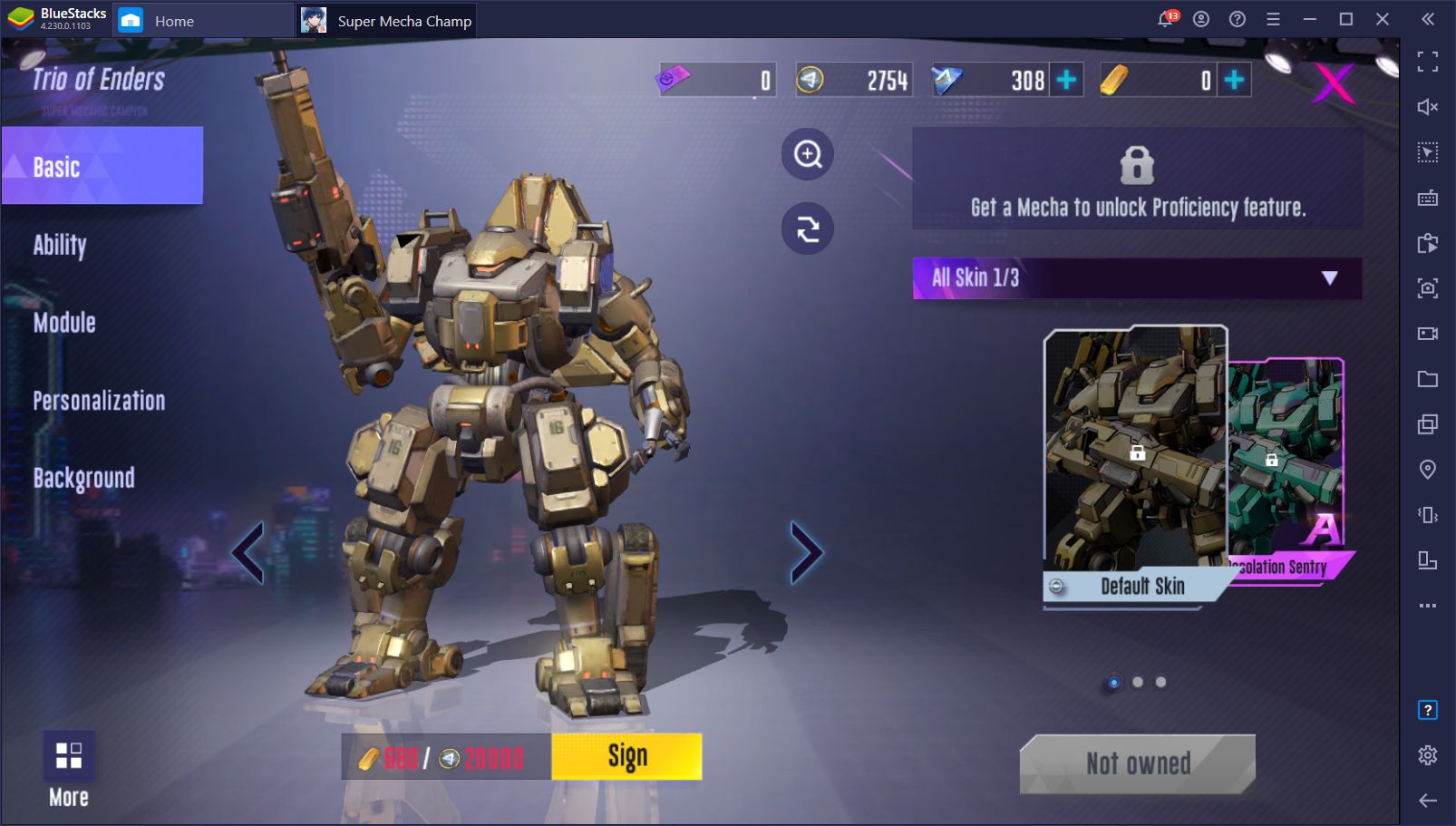 Neutron Star
A fast Poke/Move Mecha that can alternate between ranged sustained fire and melee burst damage.
Double Energy Blasters: Shoots the target with his dual blasters.
Retractable Bayonet: Attacks the targets with his dual bayonets. The first swing always tracks the nearest enemy Mecha.
Superleap: Executes a high jump.
Dash: Executes a long-distance dash that can end with a powerful Whirlwind Slash if the player uses Retractable Bayonet at any moment during the dash.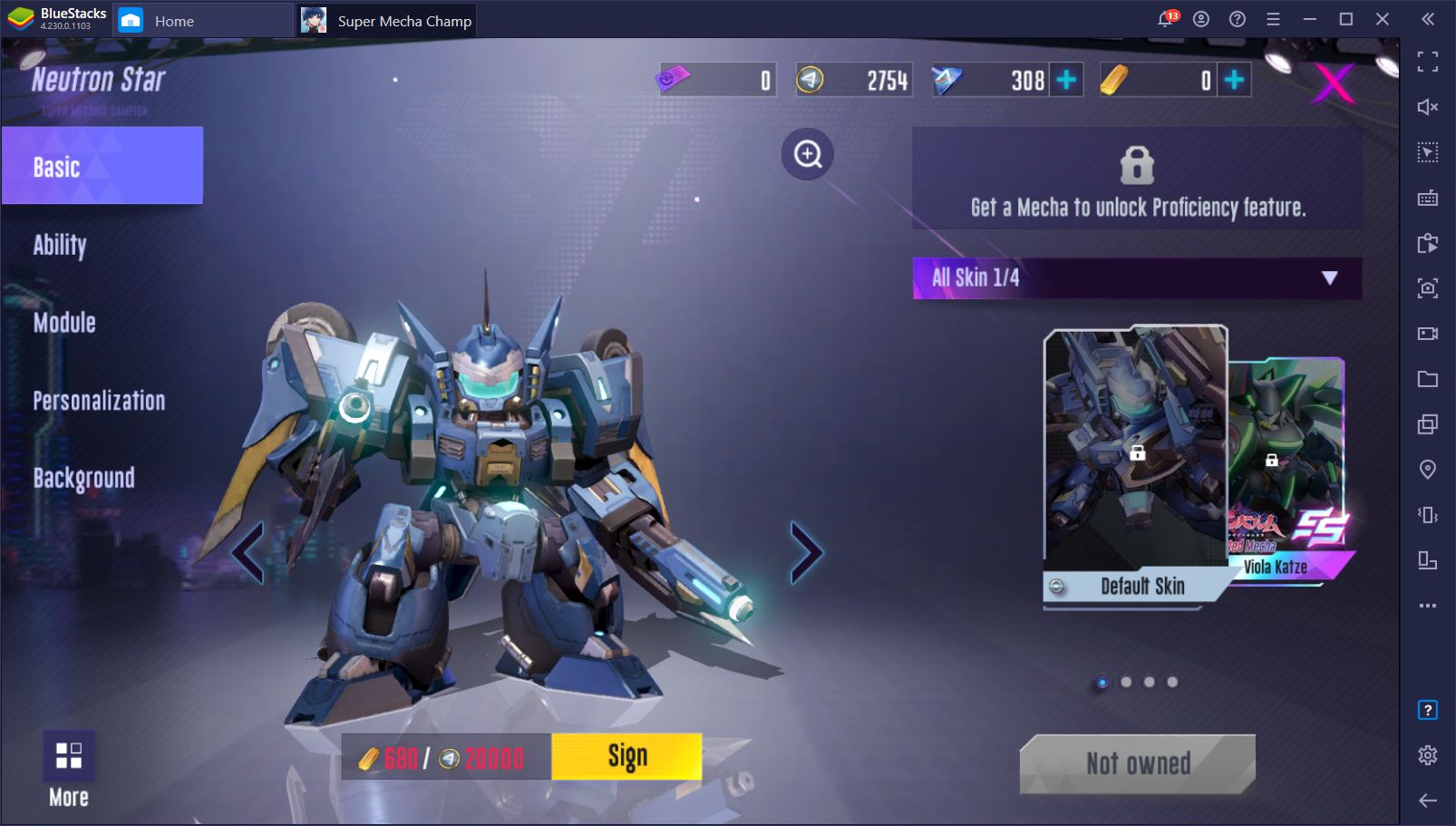 Which is the Best Mecha in the Game?
As you can see, there are quite a lot of Mechas to choose from in Super Mecha Champions, which makes selecting the best ones quite a handful. However, all of these Mechas are viable and can dominate in any match.
To find the best Mecha, we recommend taking a look at their types, like we explained above, and choosing the one that adapts best to your playstyle. For instance, if you like shooting from a distance, trying using a Burst/Move Mecha like Raven. However, even the default Firefox Mecha can hold his own against all the other robots; it all comes down to the user. In this sense, it's important to get lots of practice before choosing a main Mecha for you.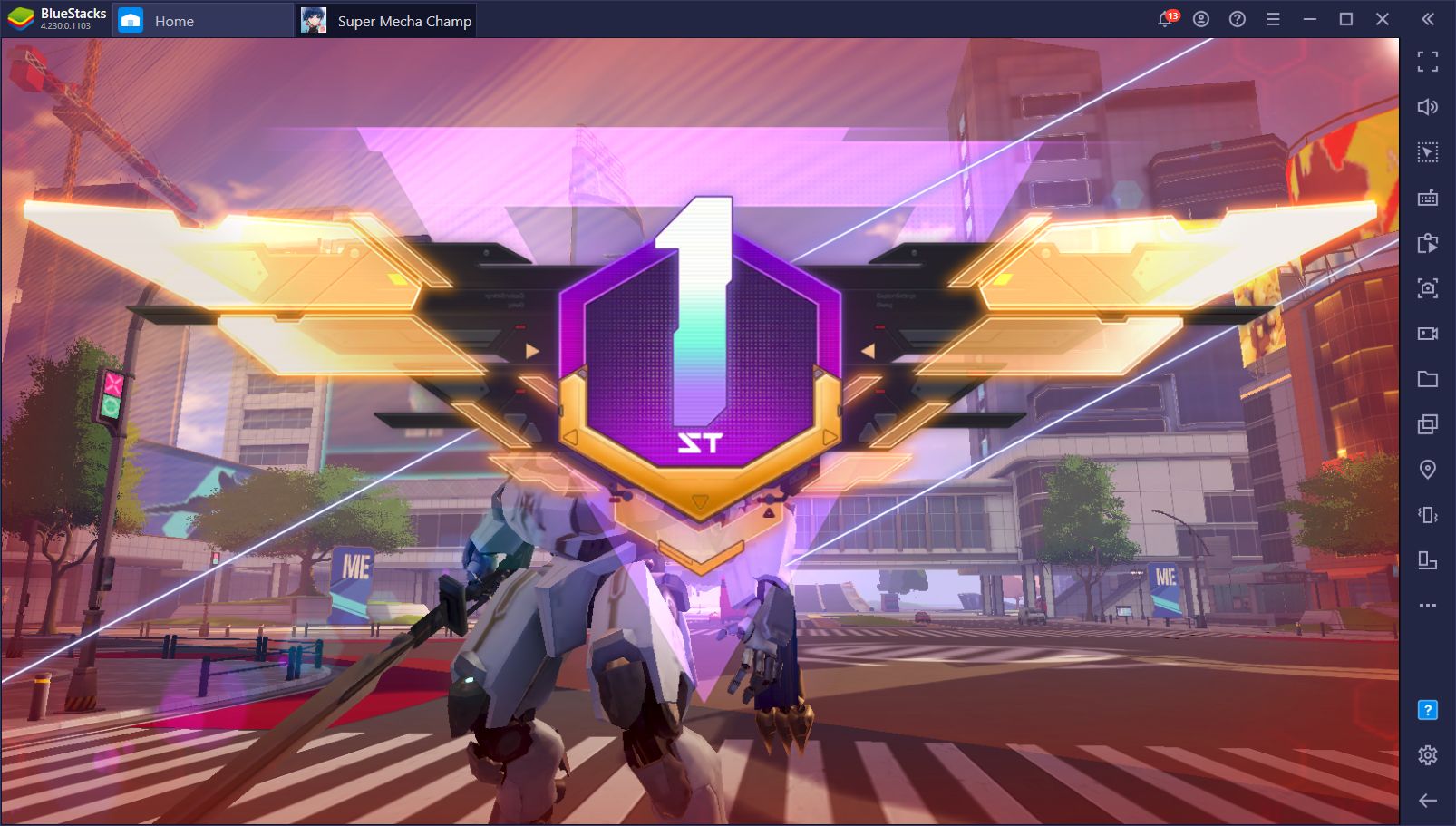 What's your favorite Mecha in Super Mecha Champions? Leave your best setups and strategies in the comments below!