Game Guides
Super Mecha Champions Characters – Who Are the Best Pilots in the Game?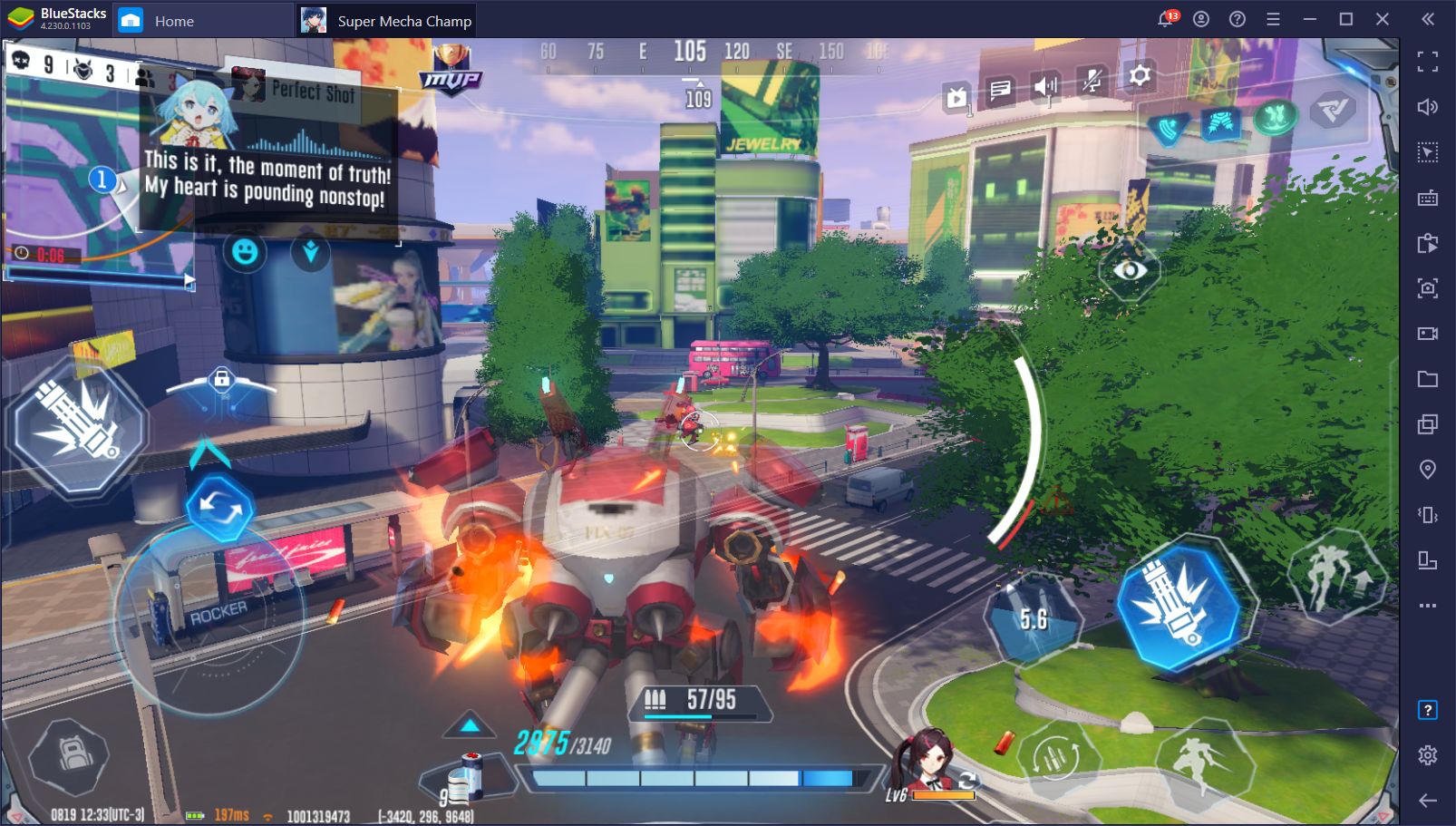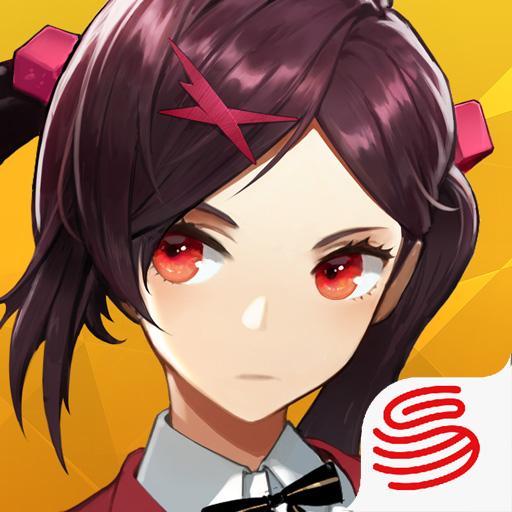 Super Mecha Champions is a third-person shooter battle royale game where you get to choose from a selection of different pilots and descend on the battlefield. The objective is to loot weapons and gear and fight against other players to be the last pilot standing and being crowned the king or queen of the match. This is pretty much standard when it comes to battle royales. However, the kicker here is that, instead of just running around with your character, you can also summon powerful Mechas to the field, granting you tons of firepower and armor, and possibly becoming a weapon of mass destruction against your enemies.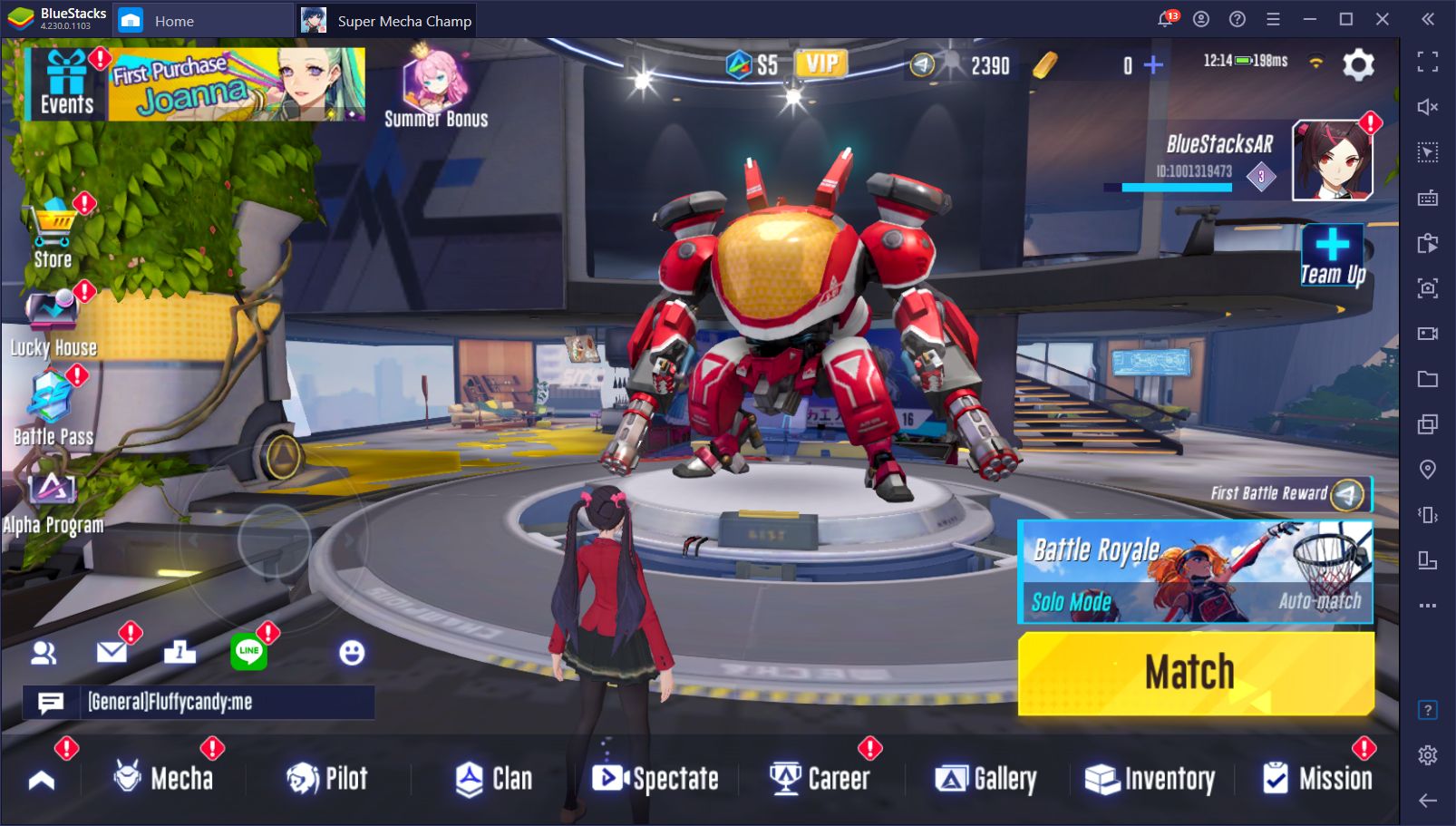 Just like there are different pilots in the game, there is also a variety of Mechas, each with their own traits, stats, and skills, which means you have a lot to consider when taking to the field. In this guide, we're going to list all the different Pilots in SMC as of August 2020, and give our personal recommendations of each. If you want to learn about the Mechas, feel free to visit the separate guide we wrote on the topic.
Meet The Pilots
Currently, there are 12 pilots in the game, all of which have different passive abilities that make them suited for different types of players. Here is a list with all the pilots currently in the game:
Ning
A lovely schoolgirl who's striving to be number one in the league. She's available from the start and offers very decent skills for beginners. Her base skills are the following:
Counterstrike Mark: Ning marks the target on her HUD for 1.5 seconds after taking damage, allowing the player to easily identify where the shots are coming from.
Hive Infrastructure: Passively increases the Mecha's max durability by up to 150.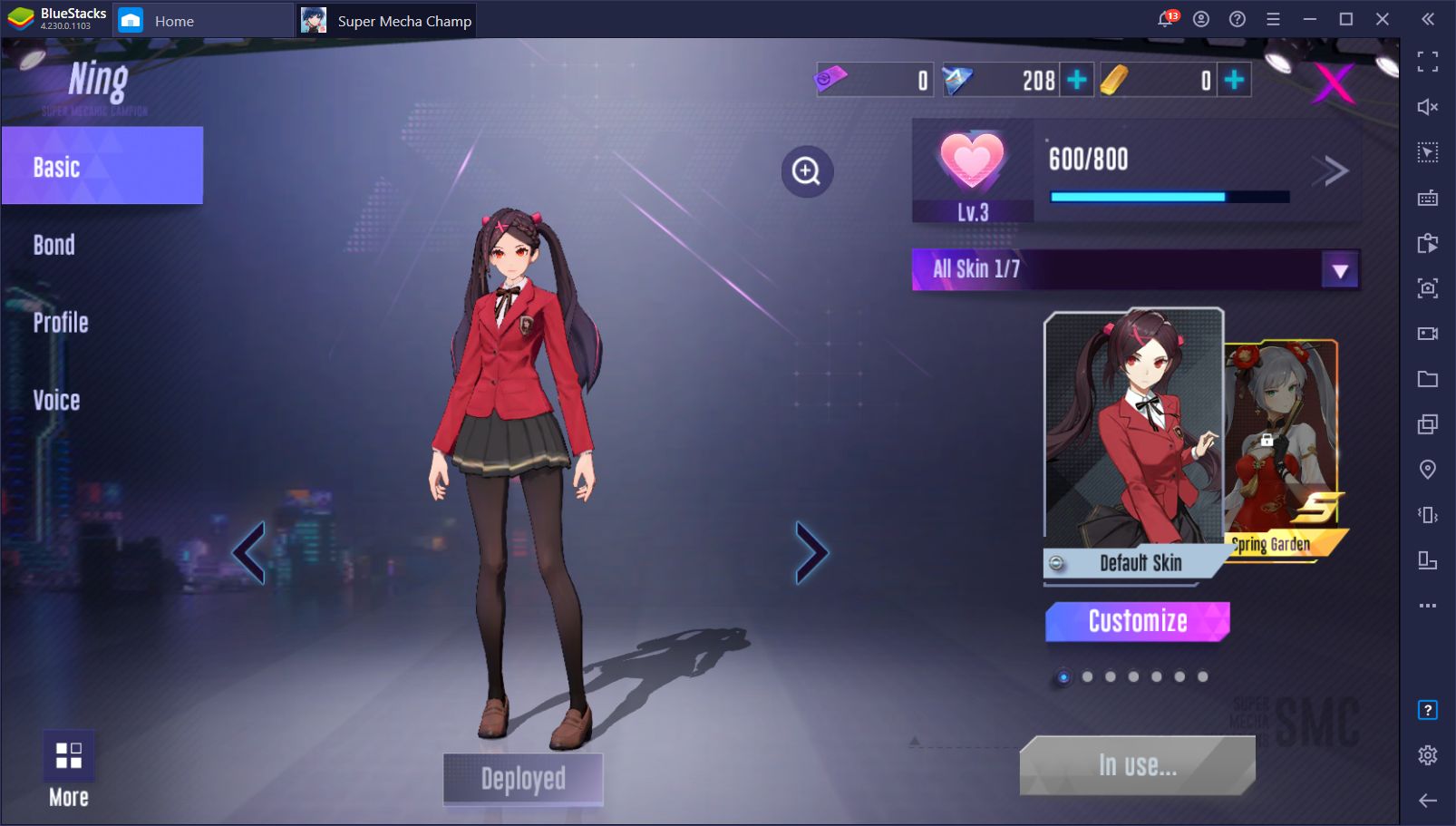 Rom
A former ace pilot on the run from the law after becoming a wanted man. He excels at defensive play and is particularly proficient at piloting Mechas. His base skills are the following:
Combat Shield: Gain a temporary shield with up to 60HP after every kill.
Combat Control: Reduces the cooldown period of the Mecha's combat skill by up to 7%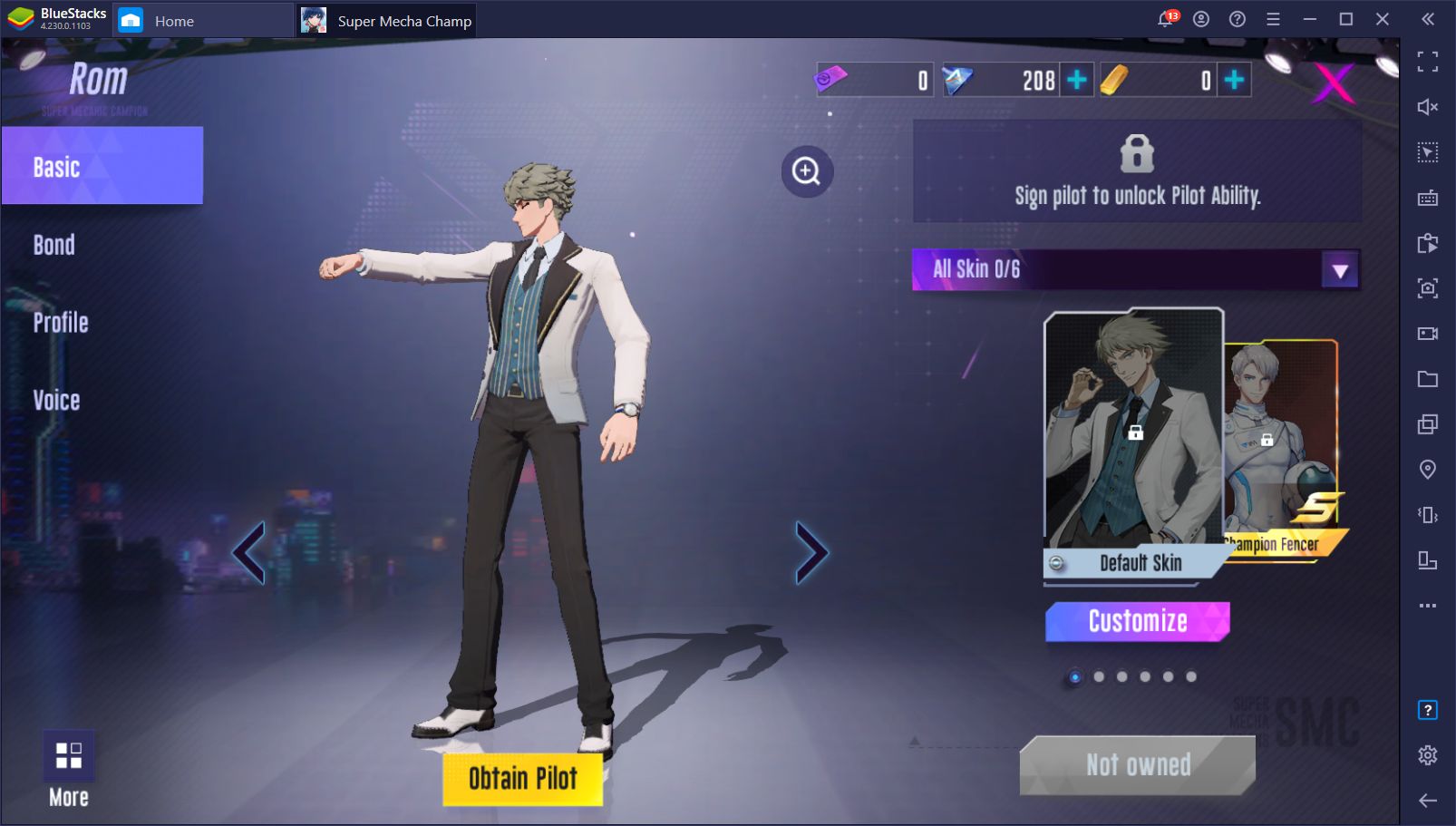 Joanna
An agile gymnast who became an idol thanks to her dancing prowess. Her nimble demeanor gives her superior dexterity and speed over other pilots. Her base skills are the following:
Lithe Posture: Increases the number of roll/charges by 1, as well as the distance traveled by up to 10%.
Expeditious Charge: Increase the Mecha's total fuel by up to 10%.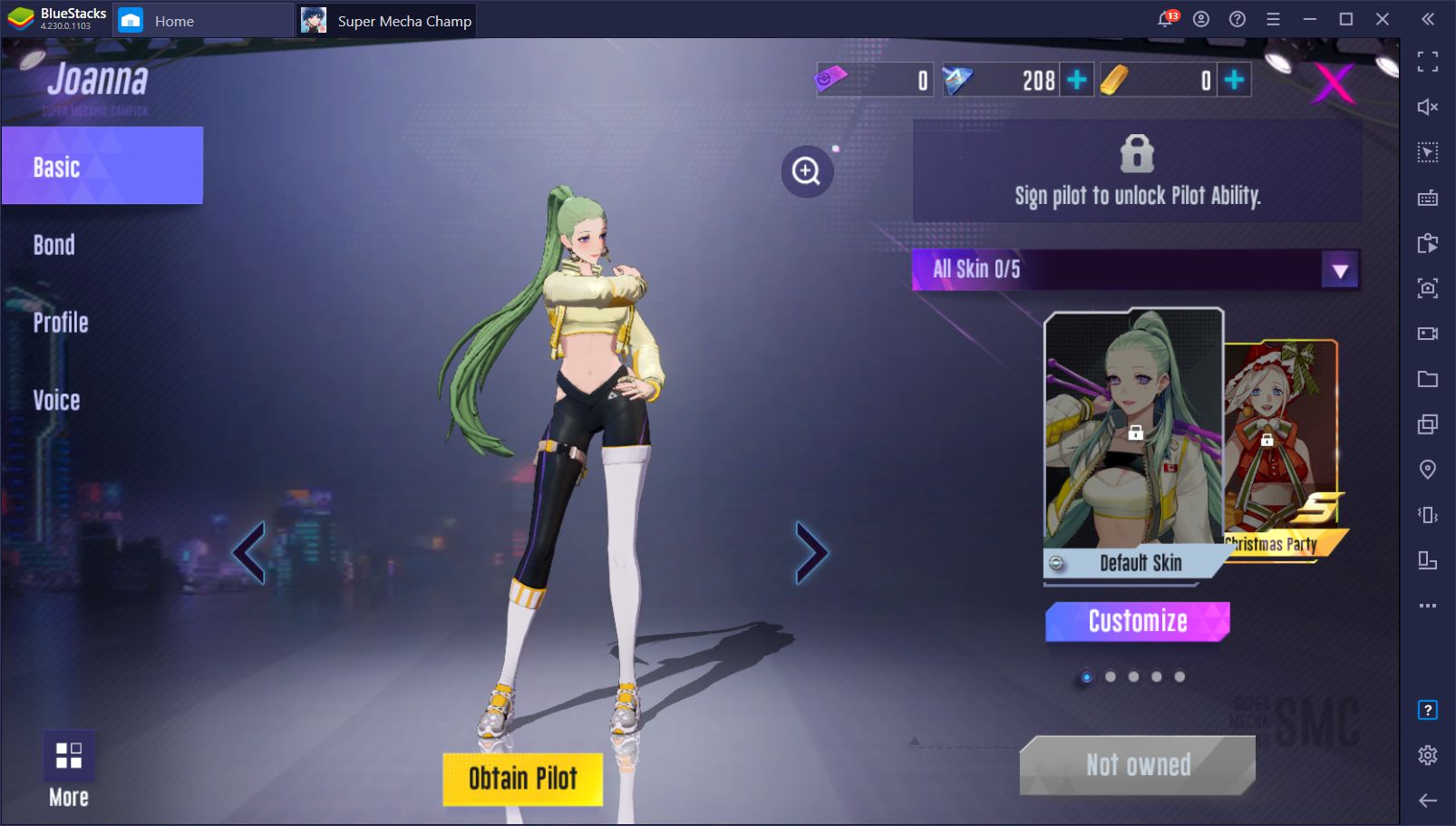 Ivan
A champion of the underground Mecha fighting league. He's a sturdy old man that knows his way around the battlefield, making him a very tough nut to crack. His base skills are the following:
Fearless Fighter: Can regenerate up to 70 HP over 0.8 seconds when taking damage and HP falls below 70. At max level, this skill has a 60-second cooldown.
Gravity Amplifier: Decreases the Mecha's durability by up to 12% and converts it into shields. While the Mecha will be more fragile, it'll have more shields that regenerate automatically.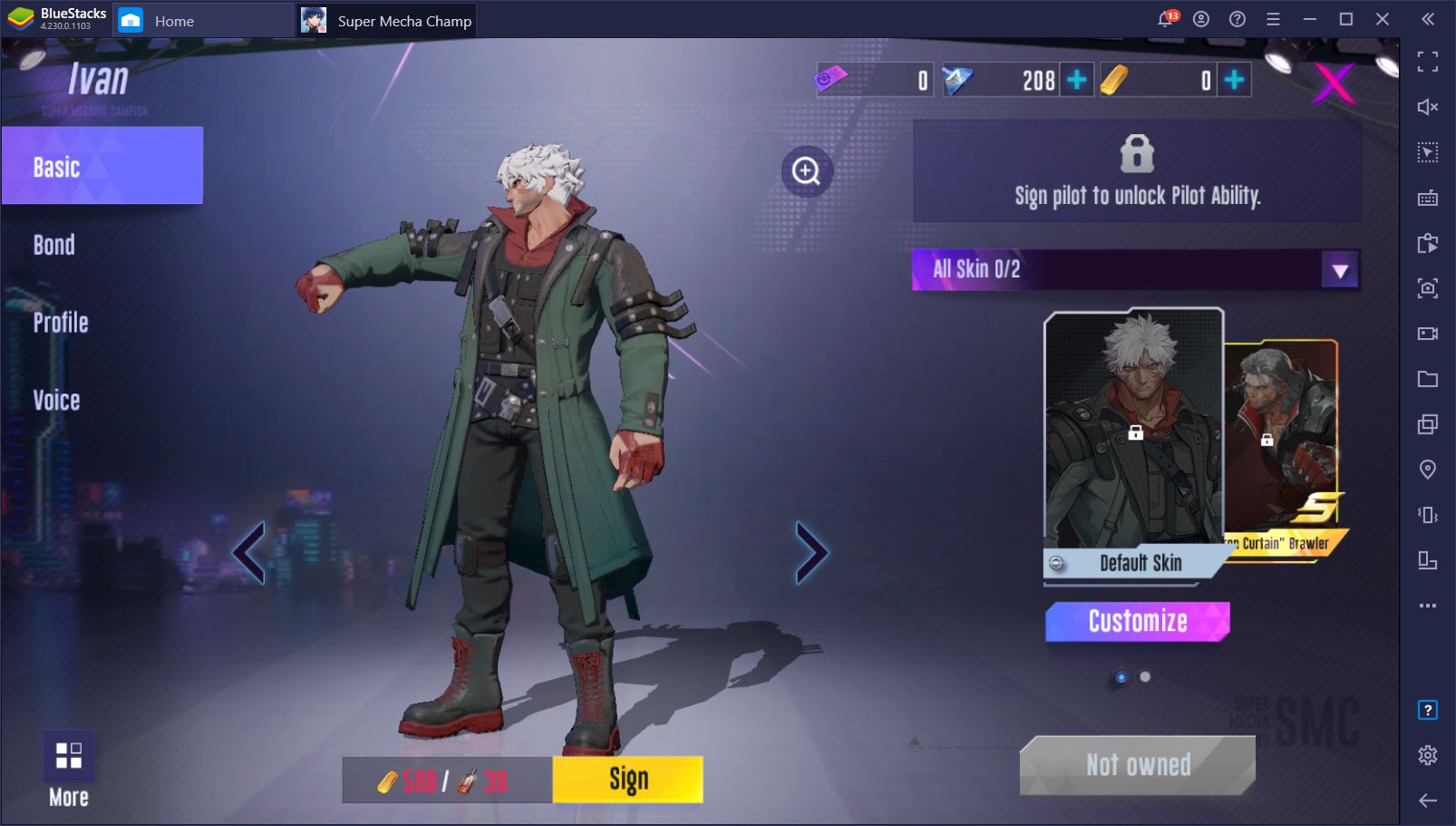 Iori
A proficient pilot born into a family of tradition, and who is fighting hard to earn her freedom. Her base skills are the following:
Wind and Snow: Gains the ability to do a double jump. Higher levels increase the distance of the second jump, up to 125% distance of the first one.
Self Repair Device: Automatically heals her Mecha's durability after a period of time without taking damage.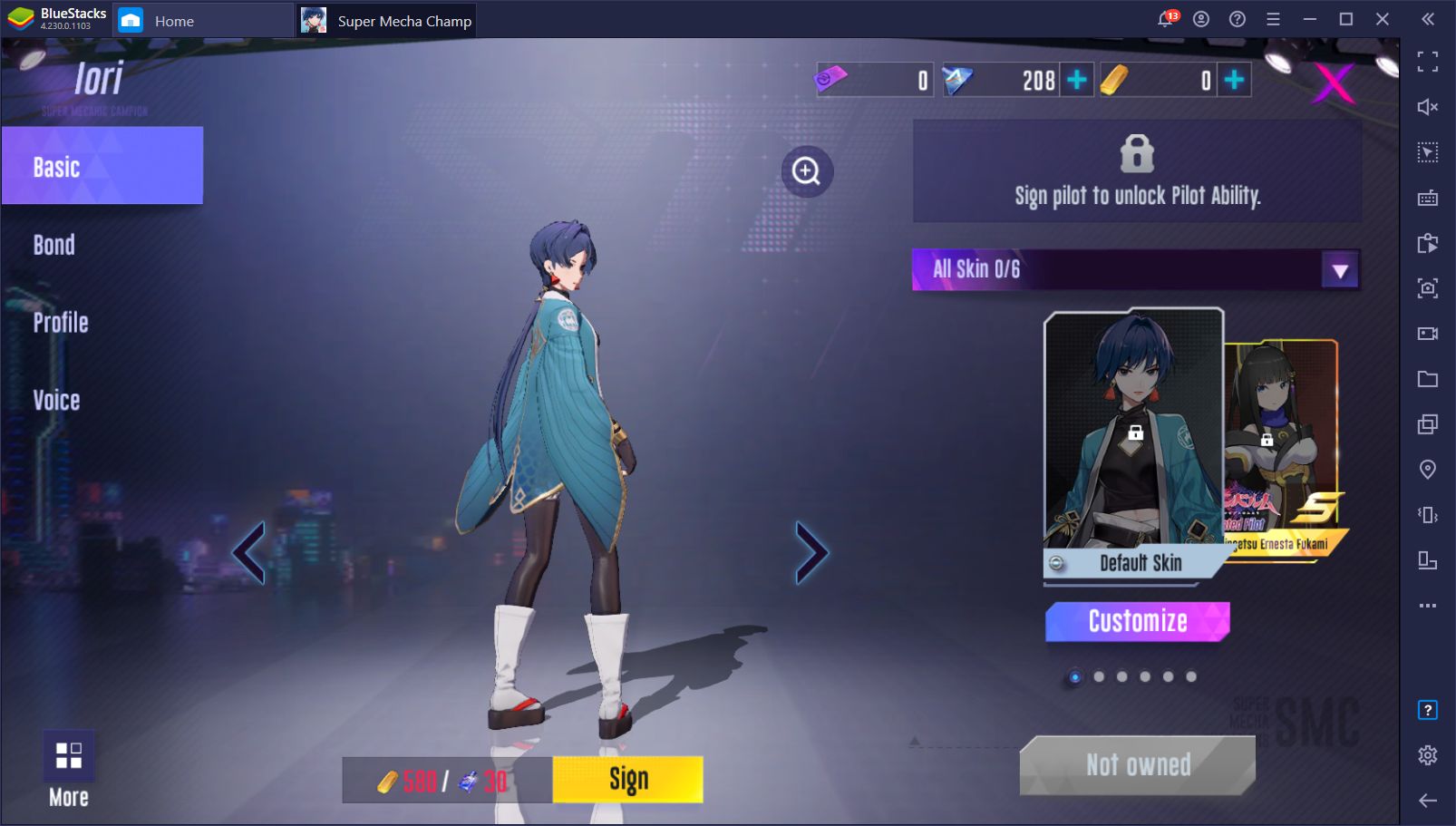 Mila
A spoiled brat that views Mechas as toys that she can play with. But don't underestimate her; this kid's got spunk and she'll definitely take you down if you get careless. Her base skills are the following:
Dextrous Tumble: Mila can reload up to 150% faster while tumbling.
Extreme Firepower: As her Mecha gets damaged, Mila's firepower increases, up to a maximum of +1% damage per every 10% durability lost.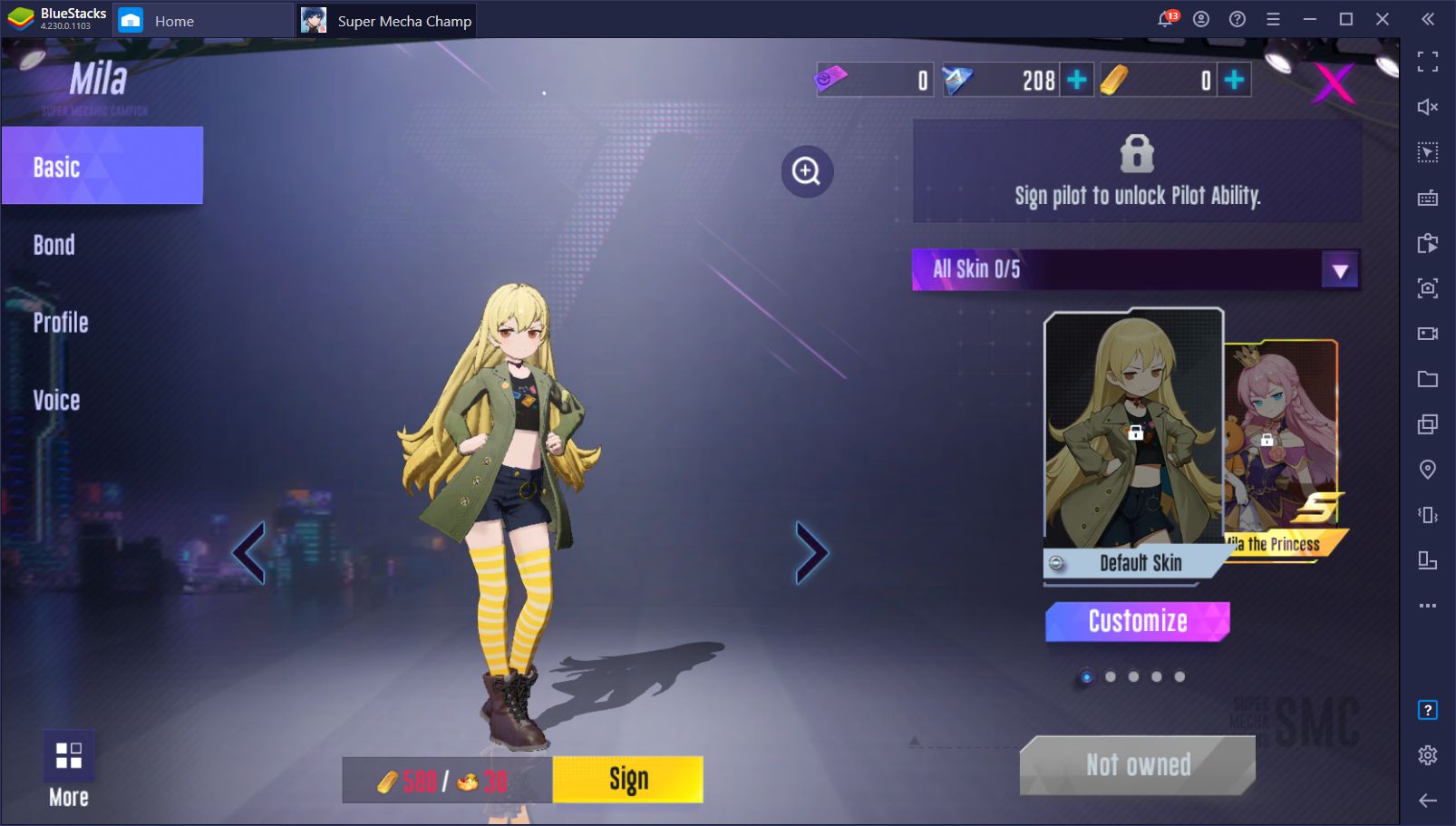 R.E.D
A girl who was an orphan from a very young age. Knowing nothing but the street life from early on in her life, she vowed to crush all injustice alongside her powerful Mecha companion. Her base skills are the following:
Crimson Rhapsody: Gains up to 10% damage reduction for 3 seconds after firing her weapons.
Strong Interference: Increasing the duration of the debuffs inflicted by her Mecha by up to 30%.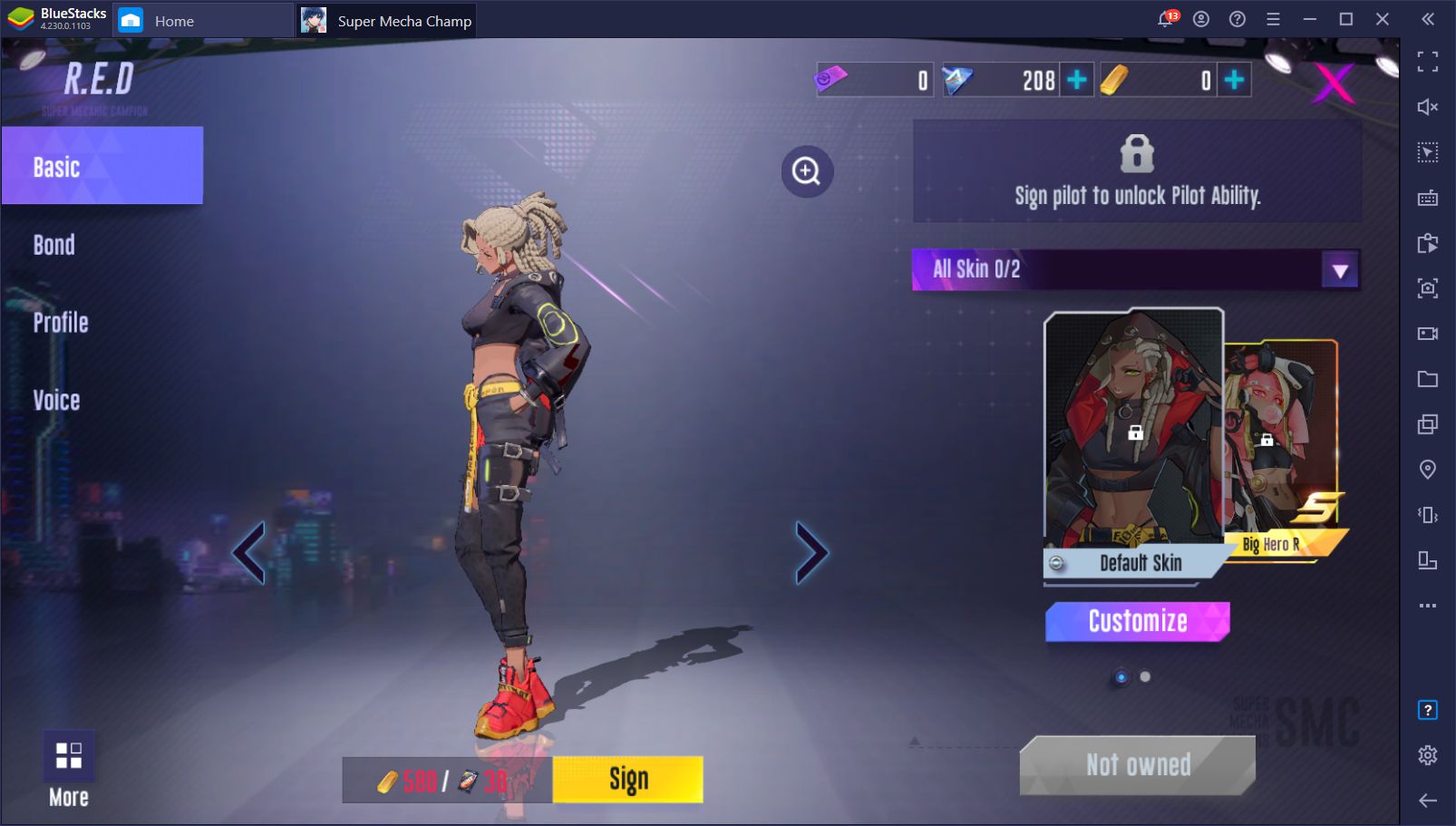 Aside from all the different characters mentioned above, there are also five others that are listed, but that aren't available yet. These are Silver Deacon, Vita, Nighthawk, Cyrus, and Lillian.
Who is the Best Super Mecha Champions Pilot?
Now that we know about all the different characters in the game, we can ask the million-dollar question: Which one is the best?
Well, the answer is not so simple, and often comes down to a matter of personal preferences. However, one thing's for certain: Some characters are better at certain aspects than others. For this reason, we've decided to divide them into a few categories that represent the general playstyle of each character.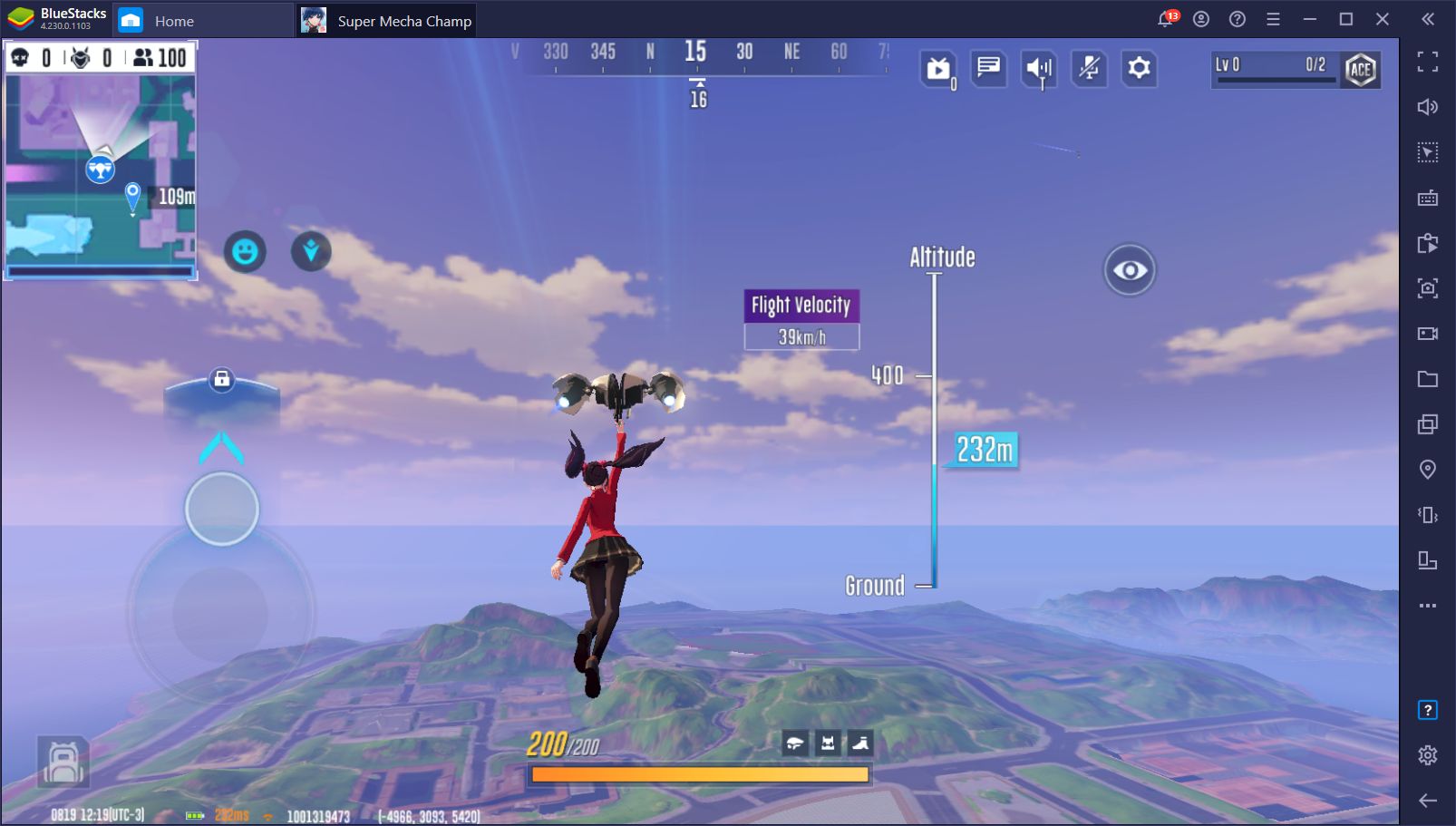 Offensive Characters
Defensive Characters
Agile/Support Characters
As you can probably see, the only character with a purely offensive skill is Mila, since she can deal more damage as her Mecha's health decreases. This is a good tradeoff as, more often than not, your Mecha will endure lots of punishment before it's destroyed. As you get weaker, you'll become a bigger threat to your enemies.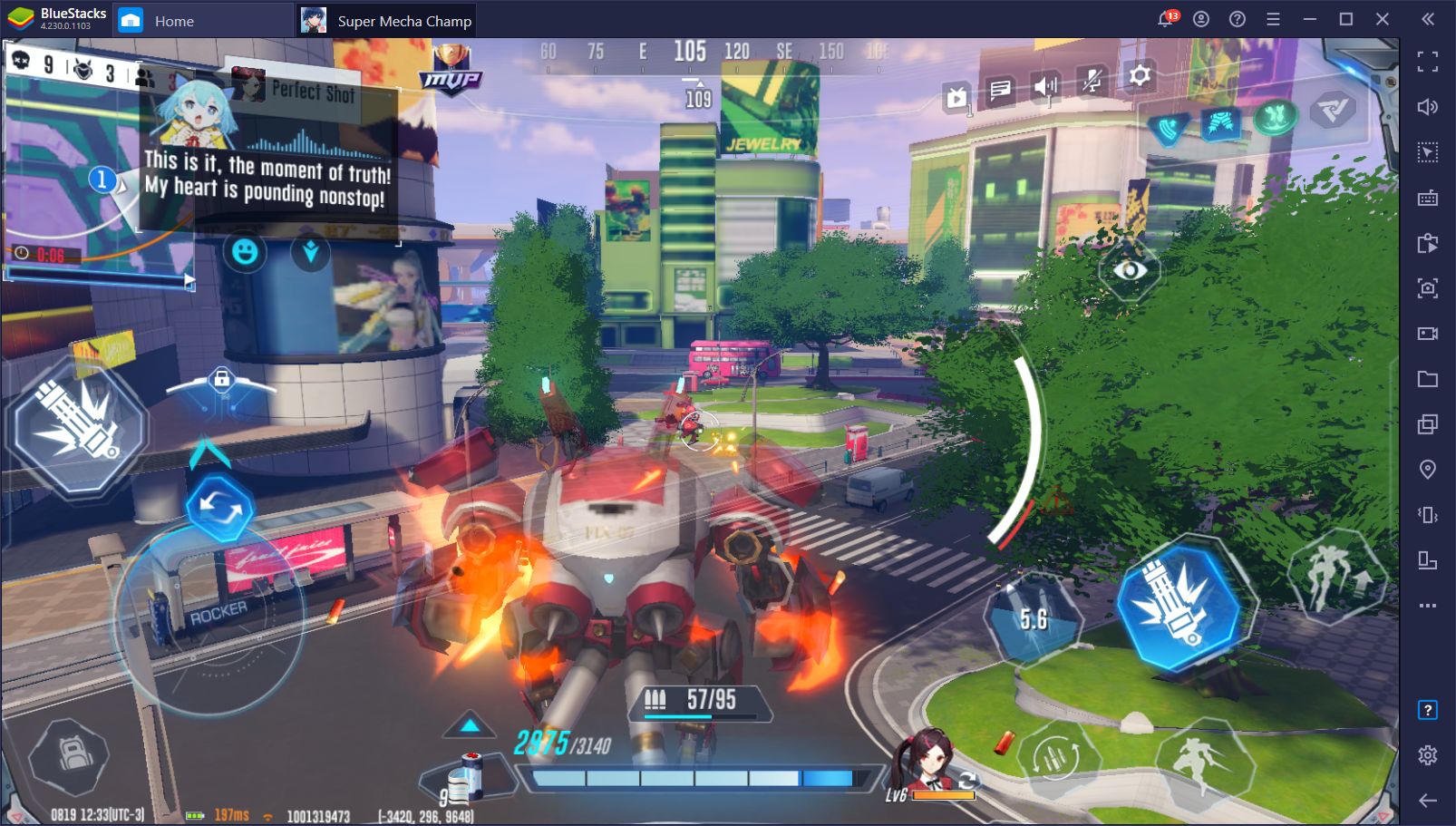 Defensive characters like Iori and Ivan are more about making yourself harder to kill and stalling the enemy while your team flanks and wipes them off the field. They're more akin to support, but they also excel at solo play since they're inherently harder to kill.
Lastly, the support characters are a bit more varied, featuring skills for both getting around the field faster as well as crippling the enemy and leaving them exposed so your team can quickly deal with them. This last group is more a matter of personal taste as their skills are quite varied. For instance, Ning is very useful since her skills allow her to always know where enemies are shooting from. Iori, on the other hand, is a very agile character that can quickly get around the field with her double jump skill.
When it comes to choosing pilots from the latter group, you have a lot of wiggle room to adapt to what your team needs. Alternatively, you could pick the one that suits you the most. Personally, we like Ning since it's sometimes hard to see where enemies are shooting from. Her passive skill, combined with our superior BlueStacks controls, turns us into a headshot machine that gets kills left and right.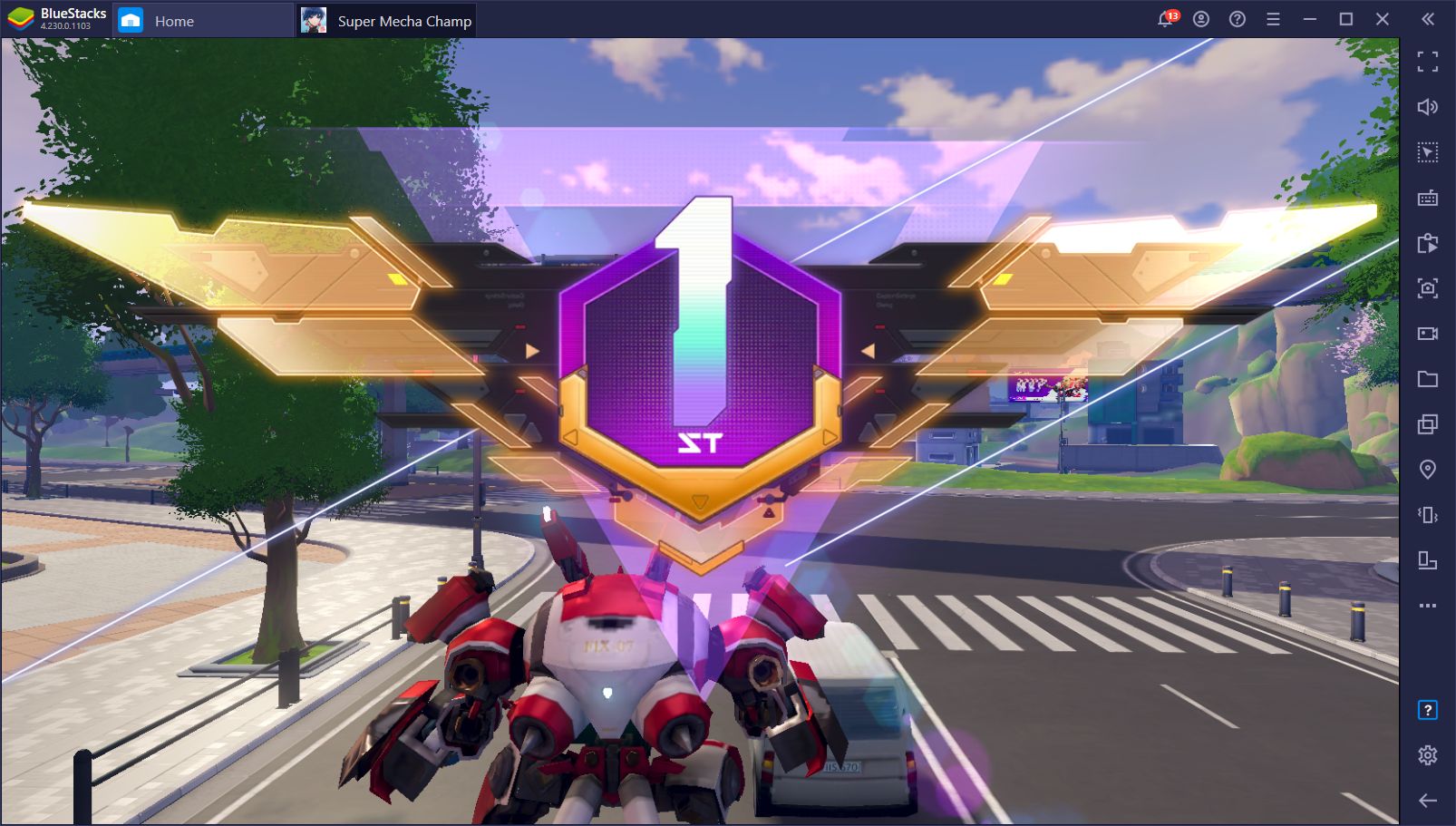 What are your picks for best characters in Super Mecha Champions? We'd love to hear your thoughts, so leave us a comment in the section below!