Game Guides
Tales of Crestoria Reroll Guide – How to Summon the Best Character From the Start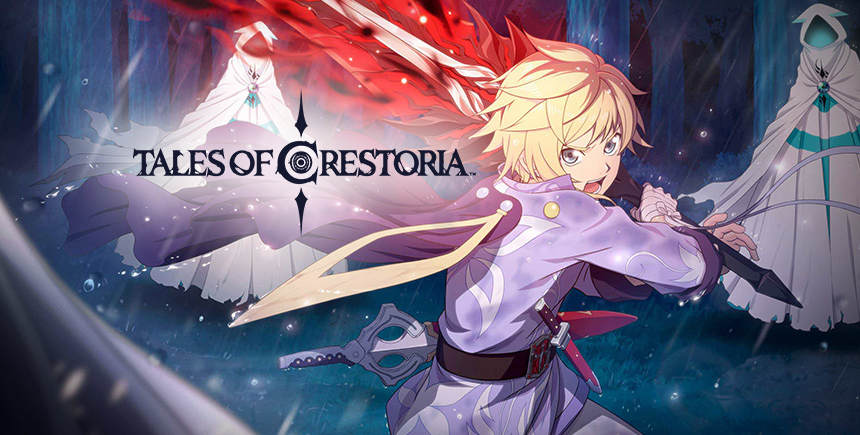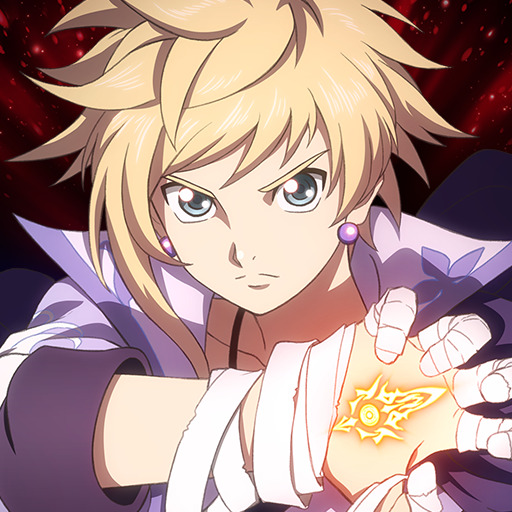 Tales of Crestoria is a love letter to all other "Tales of" games. In it, you can unlock some of the most popular characters from the series and add them to your team to kick some monster butt. While the game has its own story, you can unlock many different and powerful characters from other Tales of games, such as Lloyd (Tales of Symphonia), Luke (Tales of the Abyss), Yuri (Tales of Vesperia), and Leon (Tales of Destiny), among many others.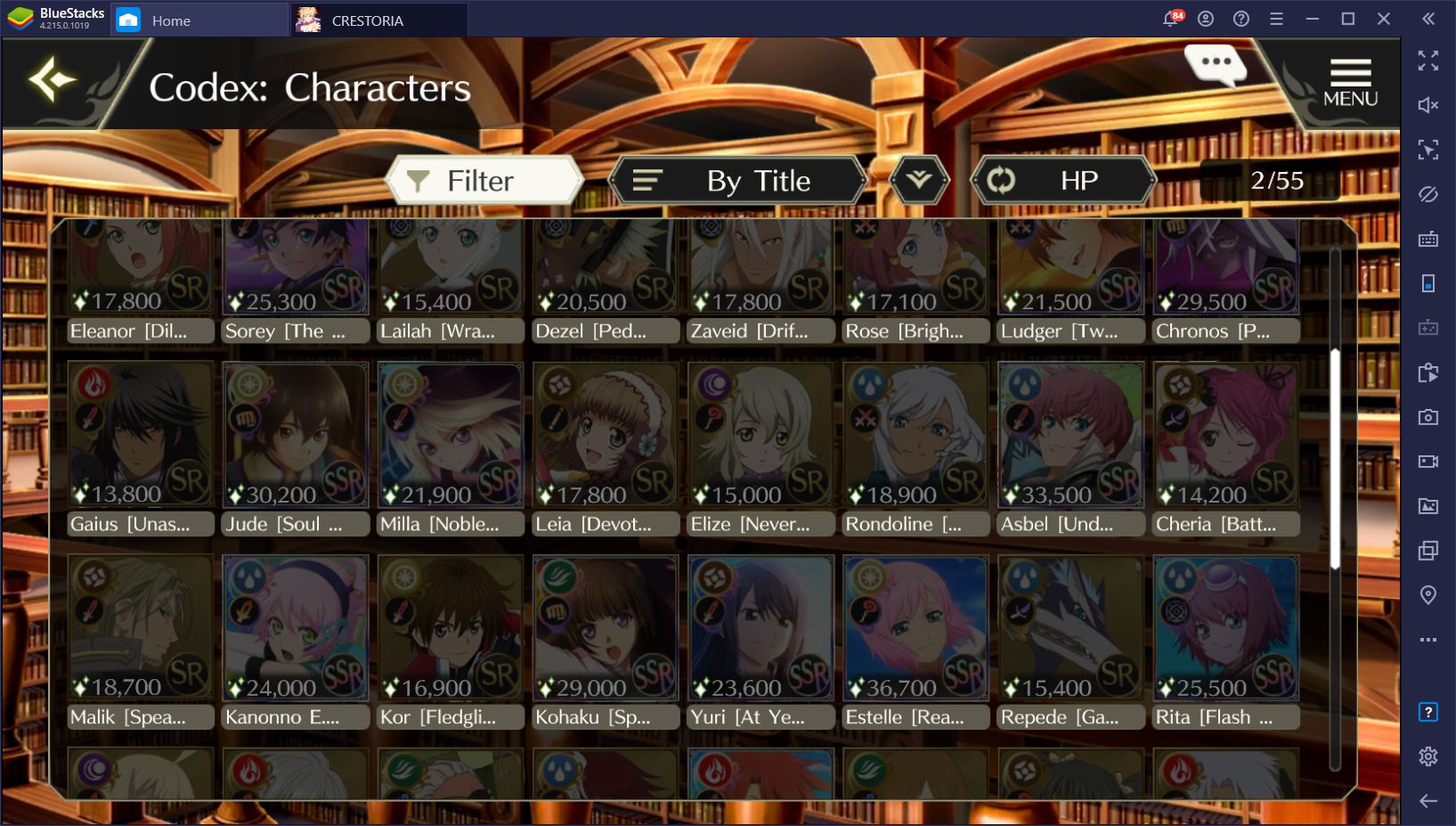 Like their versions in their respective games, these characters all have their own sets of skills and abilities, which they bring into Crestoria to help you out in completing levels and defeating enemies at every turn. Some of these characters are inherently stronger than others, either due to their stats, or because their skills are useful in many situations.
However, you're completely reliant on the RNG gacha system when summoning your characters in this game, which can make it really difficult to unlock the best heroes. Luckily, rerolling in Tales of Crestoria is quite simple and only takes a few steps. In this reroll guide, we're going to show you how to go about this process in the newest "Tales of" game.
How to Reroll in Tales of Crestoria
For those who don't know, rerolling in gacha games is the act of starting a new game, progressing until you can perform a few summonings, and restarting your progress if you're not satisfied with the results. The idea is to repeat this process until you manage to summon your target characters from the start, which will help to significantly streamline your progress by allowing you to easily beat most stages of the main story.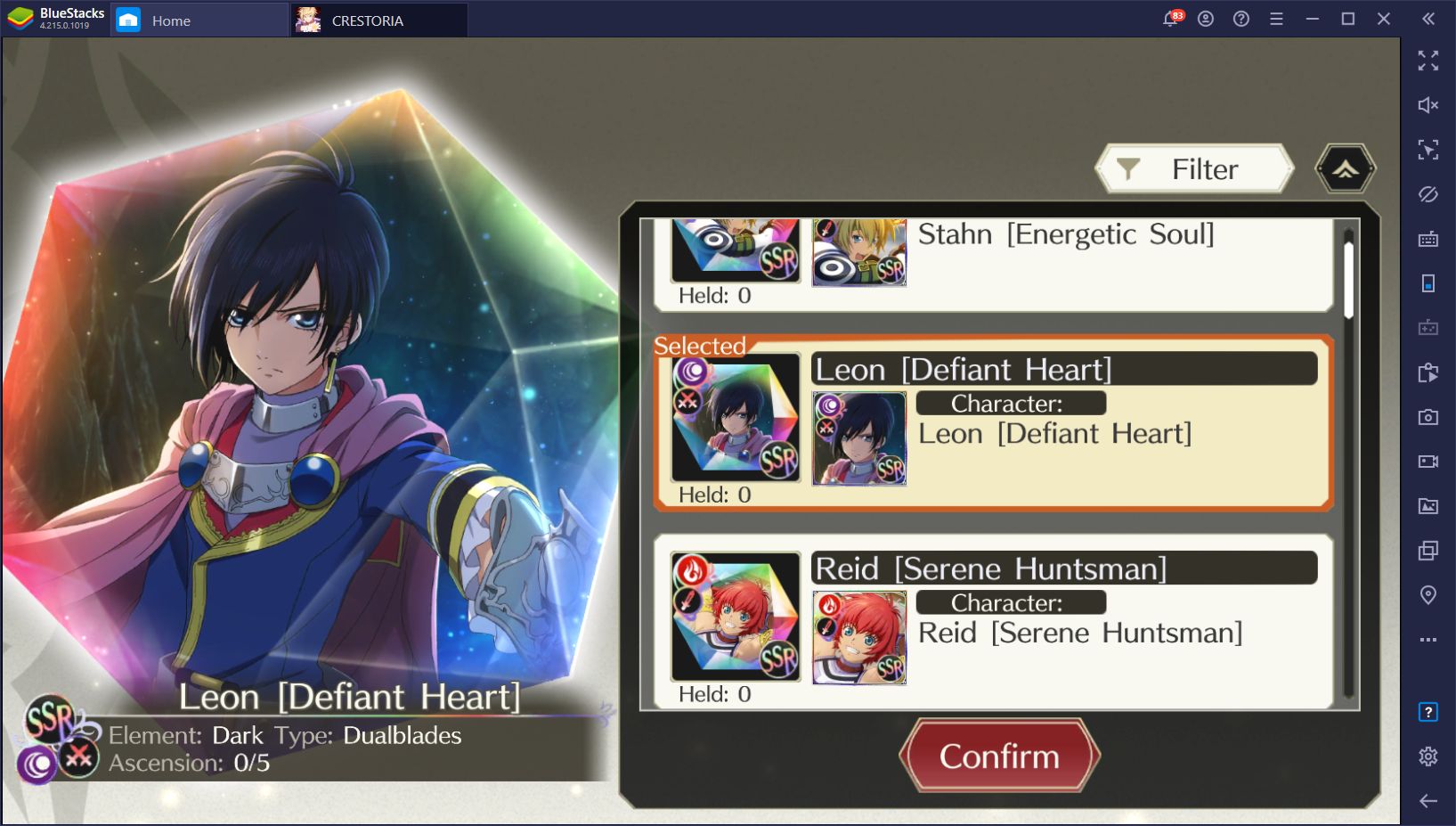 In order to reroll in Tales of Crestoria, you need to do the following:
Complete the tutorial, including choosing your starter SSR character.
Receive your free Gleamstones and tickets from the daily login and the Gift Box. If you're playing in the game's release, you'll also receive 3 free SR+ Summon Tickets. In total, you should end up with enough tickets and Gleamstones for multiple summonings.
Cross your fingers (optional), and dump all your resources into summonings.
If you didn't receive your target characters, you simply need to delete your Tales of Crestoria data from the Android app screen in the settings on BlueStacks to start over and try again.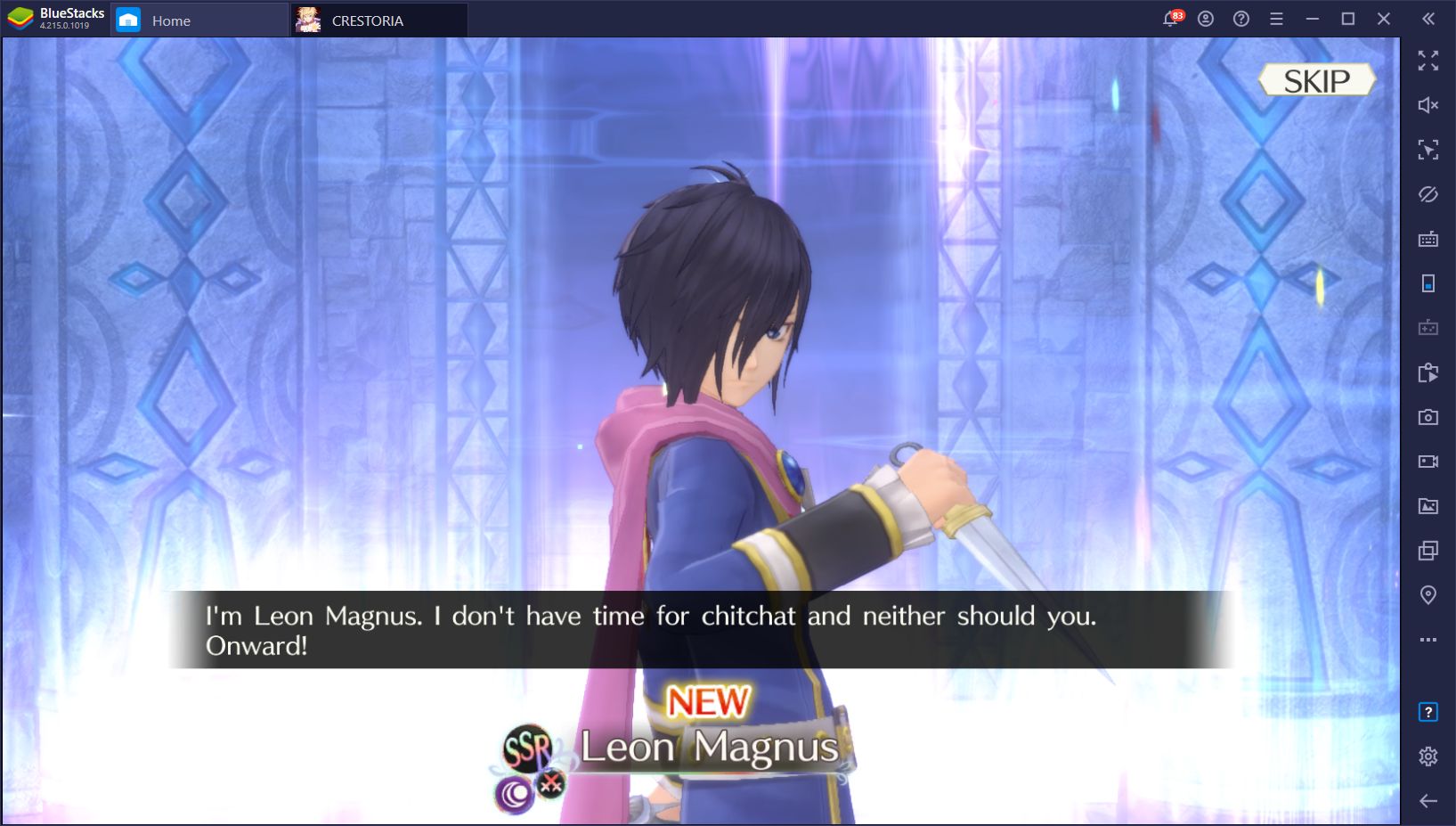 This process is very quick and takes only a few minutes per attempt.
Rerolling Made Easy With BlueStacks
While it may take you a few runs to actually summon your desired characters, you can actually speed the process up by rerolling on BlueStacks using the Instance Manager and Multi-Instance Sync tools.
With the former, you can create multiple BlueStacks instances and enter the game on each by using unique Google accounts. In essence, this will allow you to reroll on multiple different accounts at the same time. Meanwhile, the latter is a BlueStacks-exclusive tool, which allows you to control all your active BlueStacks instances, simply by playing as you normally would on your main window. This is because, once activated, the Sync tool mirrors all the actions you perform on your main window across all other active instances.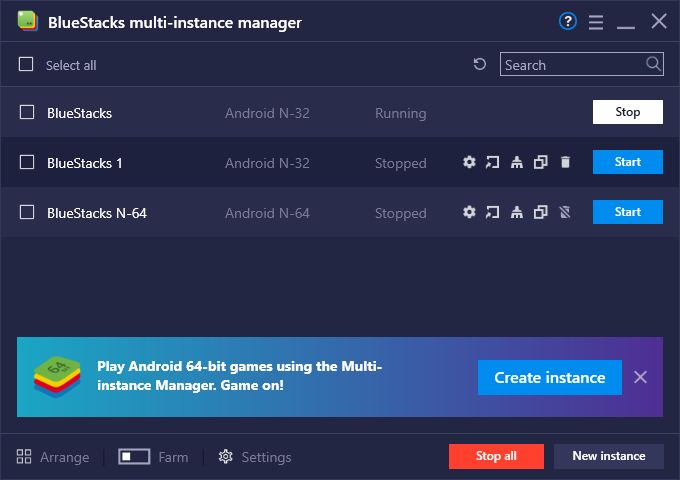 With the correct use of the Multi-Instance Sync tool and the Instance Manager, you can reroll in many instances simultaneously, and summon tens of characters every run. While we can't increase the odds of getting a good character this way, it won't be long before you actually get a good one. Take a look at our BlueStacks guide to learn all the benefits of playing Tales of Crestoria on PC!
The Best Characters in Tales of Crestoria
Now, if you're going to be rerolling in this game, you actually need to know what characters to look for. After all, there are quite a few good heroes that you can receive from a basic summoning.
In the tutorial, you can freely select from a list of SSR characters. They are all quite good, but we recommend going for either Velvet, Leon, or Estelle. The former two are good attackers, while the latter is a great healer. Depending on what you're aiming to summon via rerolling, you may choose any of these three to suit your purposes.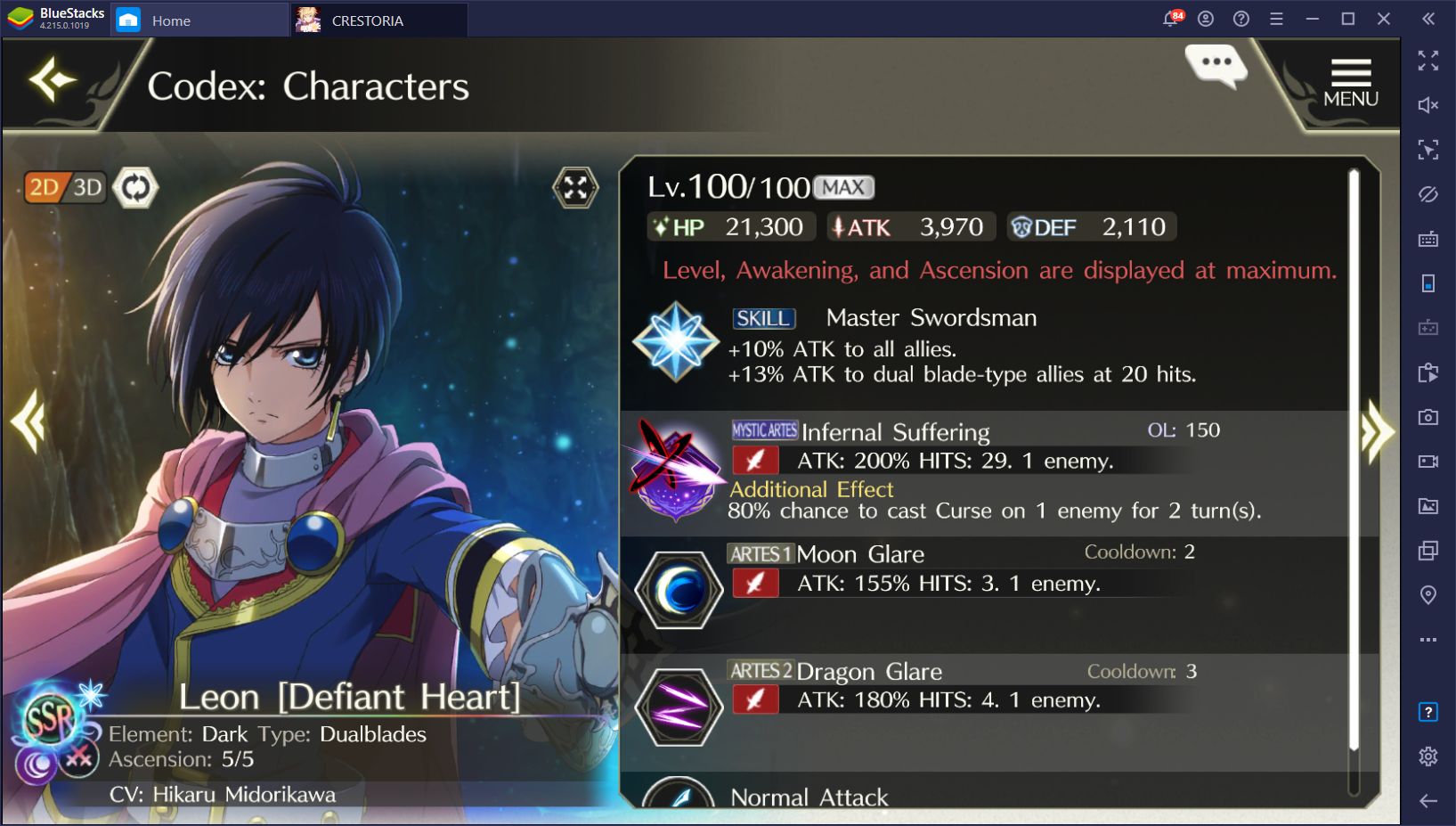 When it comes to summoning targets, your preferences may vary. Nevertheless, for simplicity's sake, we recommend rerolling for SSR targets. Regardless of what character you receive, as long as it's an SSR, you can rest assured that you'll get the best performance possible.
Some of the best characters in Tales of Crestoria include the following:
Velvet (SSR) – Sword – Strong Attacks
Leon (SSR) – Dualblades – Strong Attacks
Cress (SSR) – Sword – Balanced Stats, good Artes.
Kanonno (SSR) – Longsword – Fast attacker with some support.
Misella (SSR) – Artes – Great supporter, with some heals, buffs, and debuffs.
Milla (SSR) – Sword – Tons of damage, and some support when paired with Light units.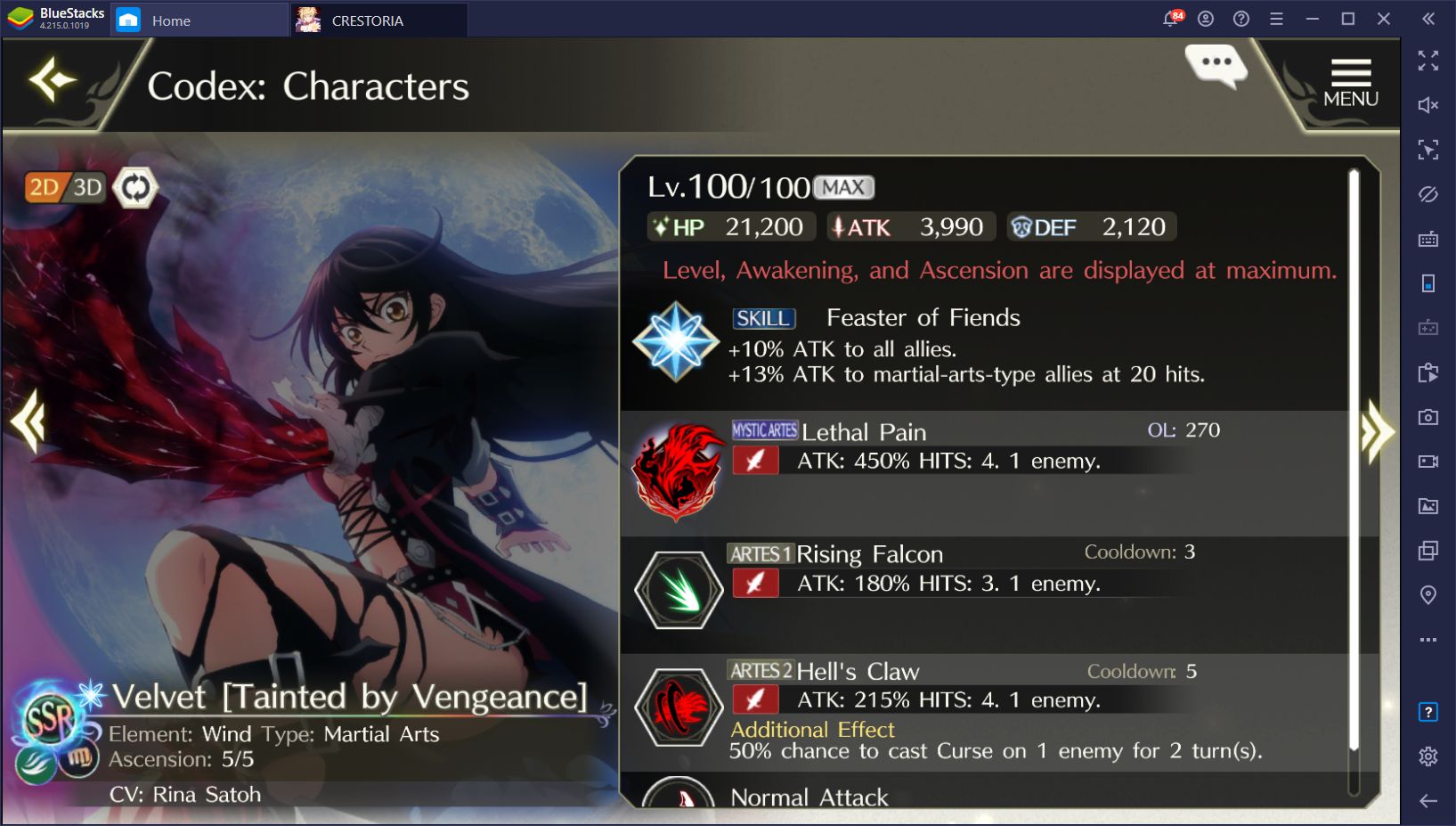 These are only a few of the characters you should be aiming for if you're rerolling in Tales of Crestoria. As long as you get a few SSR heroes, you should be fine. Nevertheless, if you manage to actually snag some of the ones we mentioned above, then you're basically set for the entire game. Make sure to check out our Tales of Crestoria tier list article if you want some detailed suggestions on the best characters in the game.
Good luck!