Game Guides
BlueStacks Usage Guide for Tales of Grimm on PC - How to Use Our Tools to Enhance Your Experience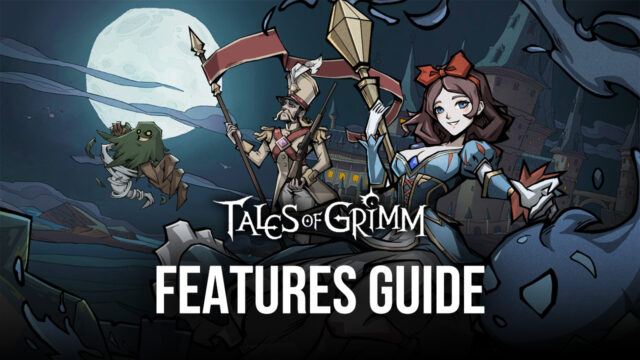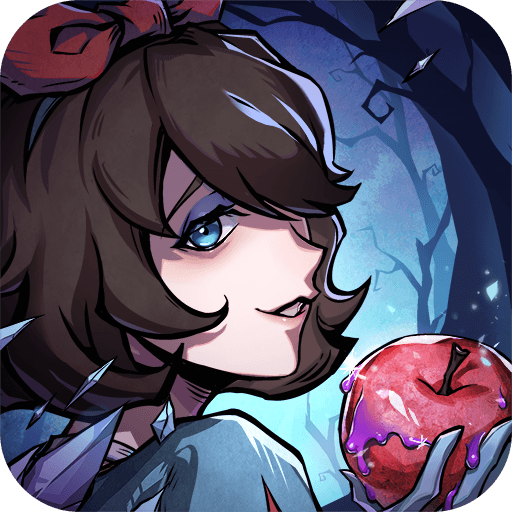 The new Tales of Grimm has just been released and is available for everyone to download and play. However, those who want to get the best experience with this game will definitely want to play Tales of Grimm on PC with BlueStacks, as our Android app player has a wide slew of tools and features to help you enhance and improve your gameplay, and even automate certain parts of the grind, so that you can focus more on the fun and less on the tedious aspects.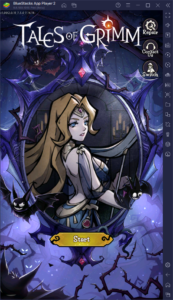 Before you get the best experience with BlueStacks however, you might need to learn a thing or two about all the tools that our emulator offers, as well as how to configure and use them. This guide is intended to shed some light on this topic, and help you to learn how to use our Android app player to enhance your enjoyment in Tales of Grimm.
Let's get started!
Enhancing Your Graphics and Performance
First off, Tales of Grimm has a fantastic art style, with lots of designs inspired by the dark and grim fairy tales of our youth. This style involves beautiful and crisp 2D drawings for the characters and portraits, all of which are also carefully animated in combat. The fact that there are around 100 different characters to unlock, each with their unique stats, skills, and animations, is just the icing on this very delicious gacha cake.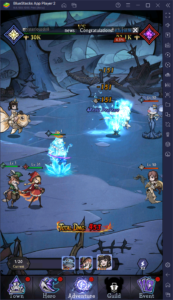 In order to get the most out of the graphics, however, you'd need to acquire a decent phone that could run the game with acceptable performance. Otherwise, you'd have to choose either to play with good graphics and bad frame rate, or with acceptable frame rate and bad graphics. With BlueStacks, however, since our emulator is stronger than even the most expensive phones out there, you can easily crank up the graphics to the limit, and still enjoy silky smooth frame rates with most games.
To get the best experience with this game's visuals, you'll need to perform a few adjustments, both to your BlueStacks, as well as in-game. Here's a quick breakdown on how to achieve this: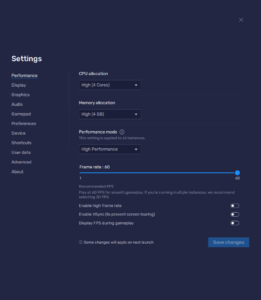 Go to your BlueStacks settings by clicking on the hamburger icon at the top right of your emulator, and then go to the "Performance" tab.

Set your emulator to use 4 CPU cores, 4 GB of RAM, and the "Performance mode" to "High performance". Finish by setting your FPS slider to at least 60 FPS, and clicking on "Save changes".

Launch Tales of Grimm and go to the in-game settings by clicking on your character portrait on the top left of the main town screen, and then on the "Settings" button on the lower right.

In the "Display" settings, enable the "High Quality" checkbox, and disable the "Low Battery Mode" checkbox, the latter of which is enabled by default.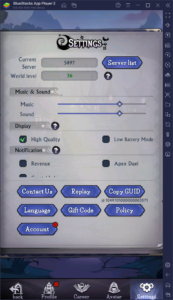 With these quick adjustments, your game will be running at a silky smooth framerate, and with the best graphics.
Automate Story Progression With Macros
One of the defining aspects of Tales of Grimm is the game's emphasis on automation. Most of the important systems like combat and farming are completely automated, and yet you still have to stop by every few hours to claim your farming rewards. And in the case of story progression, despite not having any input in the fights themselves you need to actively monitor your game for when you clear a stage, so you can click on the screen to move onto the next battle. And you need to repeat this process for every single stage.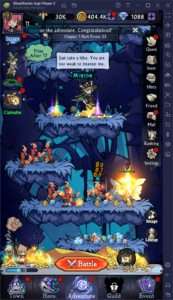 With the BlueStacks Macro Recorder, you can easily automate most of this process, so that you can claim your AFK rewards automatically every few hours, and even automate your story progression so that you can progress without the need for player input, except for the press of a single button. After all, if the battles are completely automated, shouldn't the progression be, as well?
To use the Macro Recorder, you simply need to press Ctrl + Shift + 7, which will pop open the macro panel, where you can view your current macros, adjust their properties, delete them, and record new macros. By clicking on "Record new macro", you can record yourself doing any task that you wish to automate, and then use the resulting macro to automate the said task.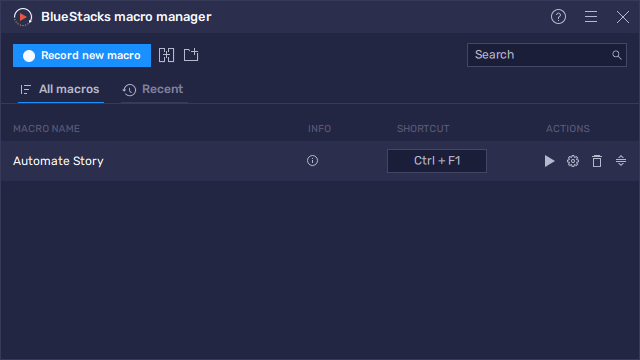 For instance, you could record yourself exiting a fight after you've won, and then moving on to the next, to create a cool automation macro for story progression. Afterward, if you set this macro to repeat every few seconds, you can essentially blaze through the story automatically, while keeping BlueStacks minimized and doing something else on the computer. And like this specific macro, there are others that you could create to streamline your gameplay.
Enhance Rerolling With the Instance Manager
While Tales of Grimm gives its new players a lot of aid when it comes to summoning specific characters from the gacha, there are players that might be interested in rerolling to summon as many top-tier characters from as early as possible, to get a leg up in their progression. And when it comes to rerolling in Tales of Grimm, the BlueStacks Instance Manager can help significantly expedite this process.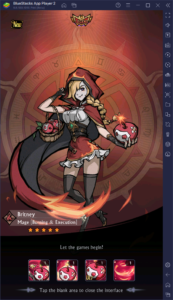 The Instance Manager is a feature that lets you create multiple instances of BlueStacks, therefore letting you reroll on different accounts at the same time. And while this won't increase your odds of obtaining the best characters, you will be able to perform more summonings at any given moment, potentially expediting the reroll process.
To access the Instance Manager, you simply need to press Ctrl + Shift + 8 at any moment, which will open the instance panel. This panel will list all your current instances, where you can launch, edit, or even delete them. Moreover, by clicking on the "+ Instance" button on the bottom left, you can create as many instances as your PC can handle, keeping in mind that each of these will increase your RAM and CPU consumption.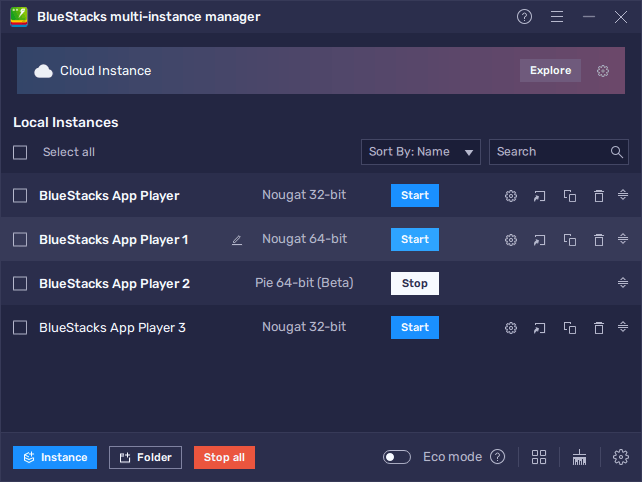 Once you have all your instances up and running, all you need to do is to follow the steps in our PC setup guide for Tales of Grimm to install the game on each of them, and then start rerolling. Just remember that, when you get a few good heroes on any of your instances, you should definitely bind your account to Google Play, to safeguard your progress.
BlueStacks is the best way to enjoy Tales of Grimm on PC, and what we've mentioned is just a small snippet of what you can achieve with our Android app player. Feel free to leave your thoughts in the comments below!