Game Guides
How to Play Tank Stars on PC with BlueStacks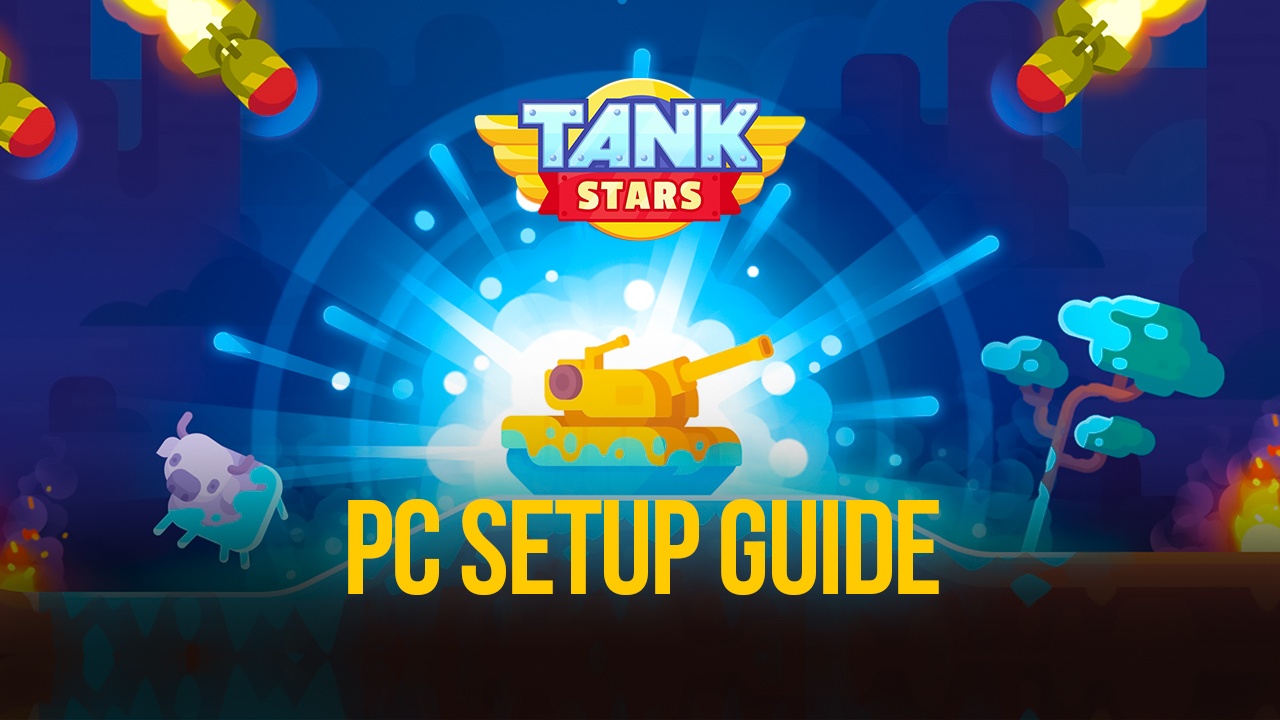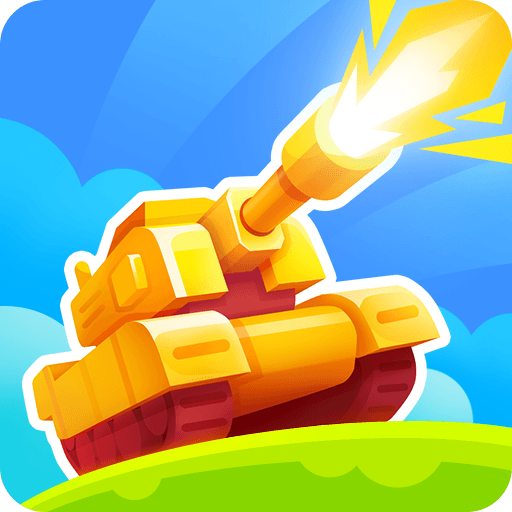 Tank Stars is a PvP shooter game with a twist: Instead of having all the players run around an arena and freely scoring kills until the timer runs out, they fight by taking turns and carefully aiming their shots in order to make the most out of every turn. This sounds quite straightforward, especially since we're talking about a shooter game. However, the complexity of this game lies in the way the shooting works as it requires utmost precision to get the best results.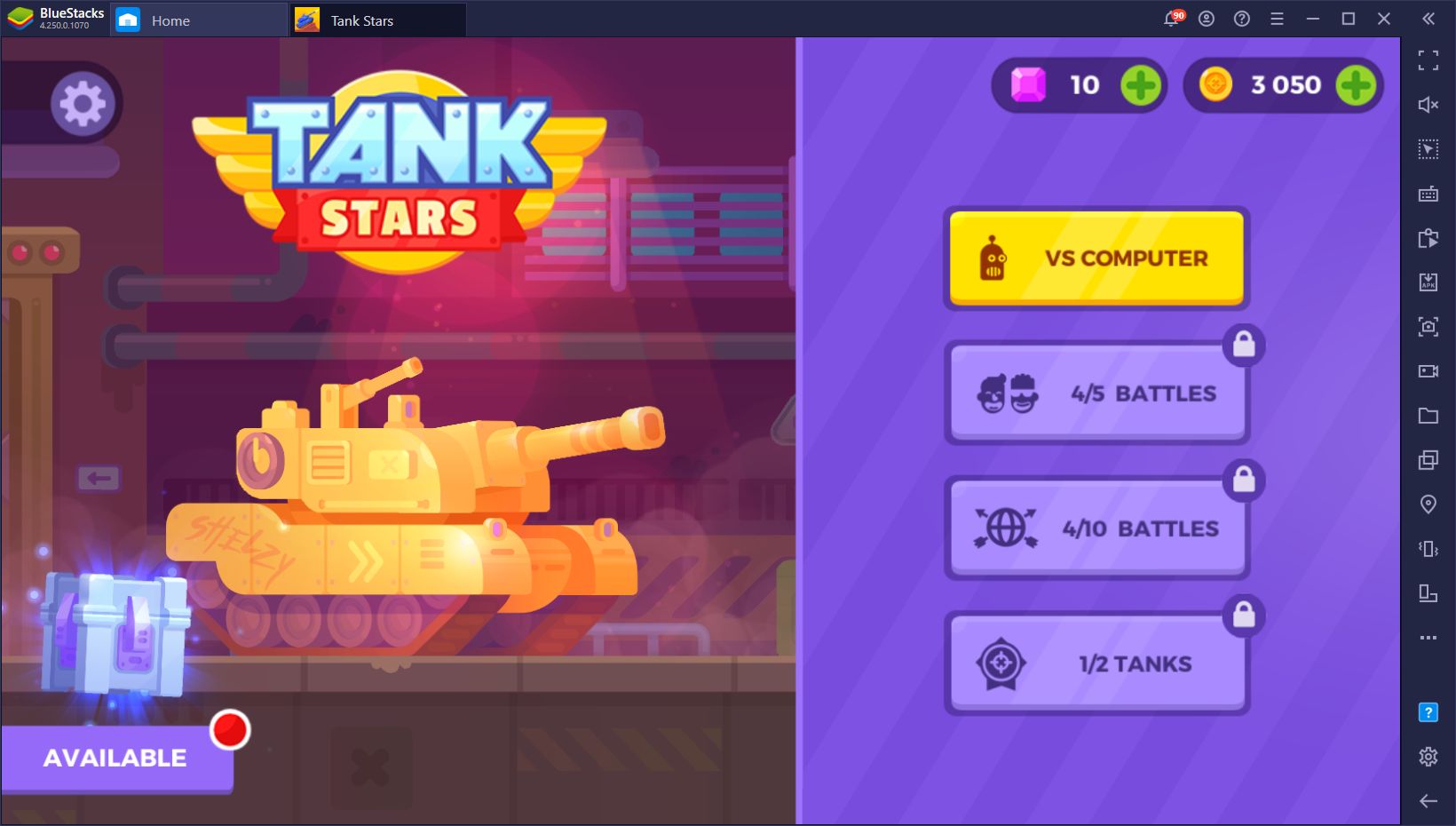 The objective is to defeat the enemy by hitting them multiple times with your weapon, until their HP hits zero, which is fairly basic for this type of game. However, this is easier said than done as, in order to actually hit the enemy, you need to carefully determine the angle and power of your shot; a slight miscalculation can make your projectiles miss their marks, wasting a turn in the process and probably leaving you vulnerable to attacks. Furthermore, as the enemy shoots you, they'll progressively break the ground beneath you, altering your aim, prompting you to move to more level ground, and forcing you to re-target your shots.
The back and forth in Tank Stars is pretty exciting, and striking your enemies with a direct hit is even more so, especially when you wreck them with something overkill like a nuke. The craters that some of these explosions leave are massive and borderline hilarious. We can't help but crack a smile and chuckle whenever we bury our opponents with explosions using our army of powerful tanks.
And speaking of which; just like its name implies, there are many different tanks that you can unlock in Tank Stars, each with different appearances. Similarly, there are also many different weapons that you can use in battle, which come in the form of cards that alternate after every shot. You can also freely choose which card to use in a turn, depending on their availability. These different cards not only deal varying amounts of damage, but also alter how the shots actually work, with some of them being direct projectiles, others delayed explosions, and even some of them calling down bombs from the skies.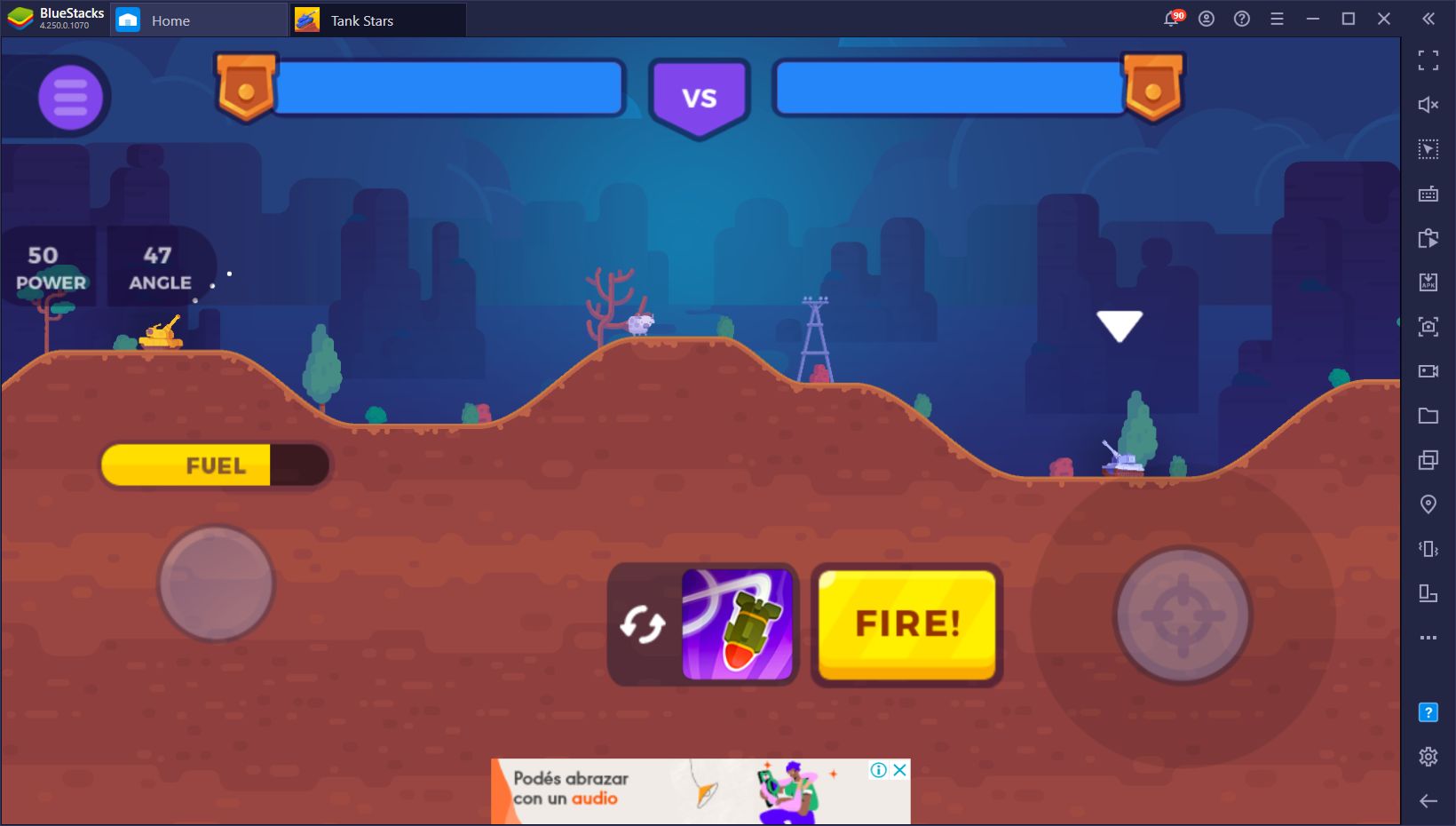 Despite being such a straightforward game, Tank Stars has a surprising amount of depth to its mechanics, which is why you could benefit a lot from playing it on your computer.
Downloading and Playing Tanks Stars on PC
Aiming your shots in this game can be really tricky, especially when using its touch controls. Tapping and swiping on a touchscreen will seldom be as precise as using a mouse and keyboard to carefully plan your shots. And by playing Tank Stars on PC, you not only have access to better controls, but also to gaming on your large computer monitor, allowing you to also have a better view of the battlefield at all times.
As luck would have it, playing Tank Stars on PC is quite simple; all you need is BlueStacks, our Android app player, and to follow these easy steps:
Download and install BlueStacks

on your PC.

Complete Google Sign-in to access the Play Store, or do it later.

Look for Tank Stars using the search bar on the top-right corner.

Click to install Tank Stars from the search results.

Complete Google Sign-in (if you skipped step 2) to install Tank Stars.

Click the Tank Stars icon on the home screen to start playing.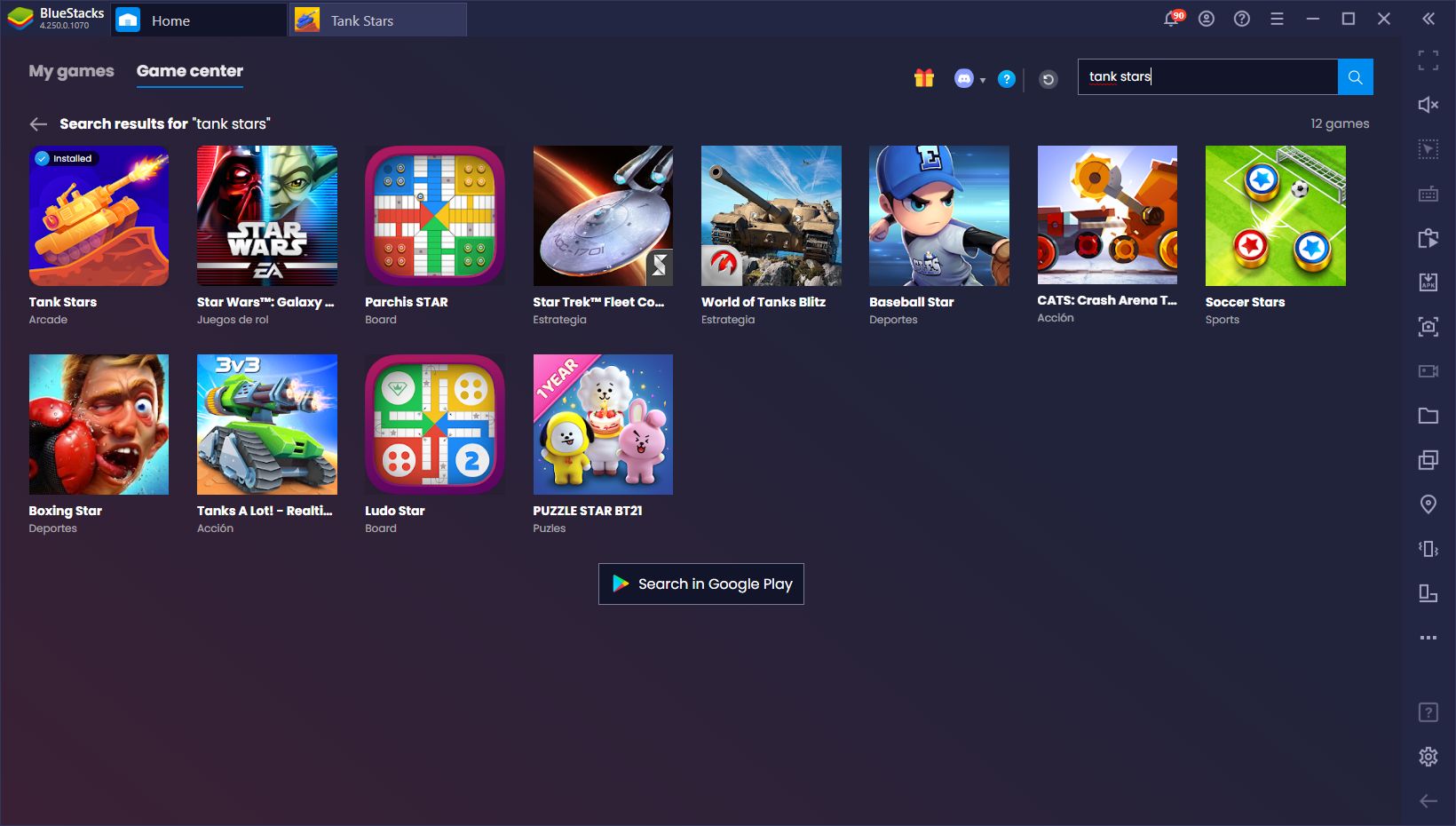 Please let us know if you have any issues downloading or installing Tank Stars on your PC, and we'll try to help you out as soon as possible.