Game Guides
Tears of Themis on PC - How to Use BlueStacks to Enhance Your Gameplay in This Detective Visual Novel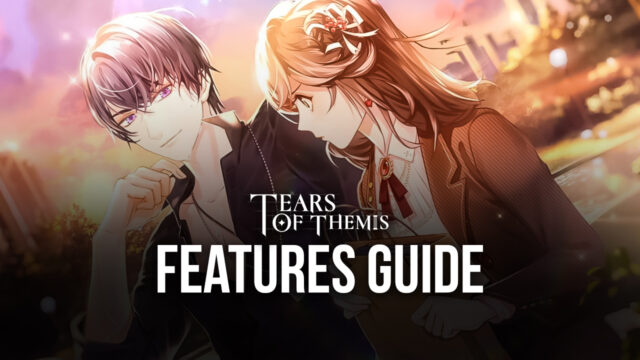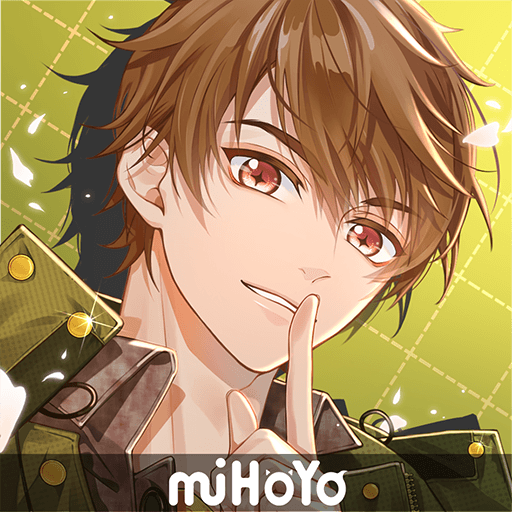 Mihoyo has done it yet again by releasing a brand new title to the market, Tears of Themis. However, instead of their usual flair of action-packed titles with real-time combat, like Genshin Impact or Honkai Impact 3rd, Tears of Themis slows things down and presents us with a detective visual novel with a side of romance, in which the gameplay takes place mostly through cutscenes and dialog, and where you get to investigate many different cases in order to win debates and enact justice.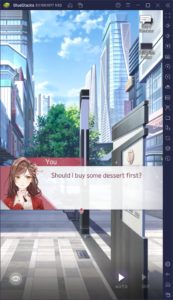 Due to this wildly different style of gameplay, however, Tears of Themis is definitely in a wholly different category on its own, requiring a different approach to its gameplay, and even appealing to a very different type of gamer. With that being said, if you're the type of gamer that likes to sink hours in stories with mystery and intrigue, and also love to do some investigative detective to blow cases wide open, then you'll certainly enjoy this visual novel that Mihoyo has brought to the table.
The only drawback with Tears of Themis, however, is that it's only available officially on Android and iOS, which means that users must play them on their phones. Playing visual novels like this one on your phone's small screen can lead to eye strain and discomfort, especially when gaming for long sessions. Furthermore, while the hand-drawn characters and scenes can look great originally, some of this detail is lost when you're looking at it on a tiny phone screen.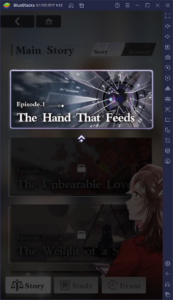 For these and many other reasons, if you want to enjoy Tears of Themis thoroughly, your best bet would be to play it on PC with BlueStacks, our Android app player that lets you play your favorite mobile games on your computer in just a few easy steps. Furthermore, by playing on BlueStacks, you'll also get access to a variety of features and tools to enhance your experience. And in this guide, we're going to show you exactly how to use these tools in Tears of Themis.
Boost Your Game With the Shortest Launch, Load Times and the Best Performance
Tears of Themis, by itself, is not a very demanding game, consisting mostly of hand-drawn scenes and portraits of characters interacting in cutscenes. In this sense, you'll probably be able to run it on most compatible phones without any type of performance issues. However, depending on your phone model, you'll probably have to sit through loading screens of differing lengths, and the boot times of the game will also vary wildly depending on your device specifications.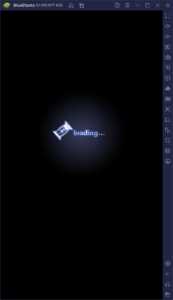 BlueStacks, however, is faster and lighter than any mobile phone on the market, even overshadowing the most expensive devices by several orders of magnitude. If your PC meets the recommended requirements for running our Android emulator—which are quite accessible by today's standards—then we can assure you that you'll have an excellent experience with Tears of Themis. If anything, you'll get the shortest load and boot times, and will also get smooth transitions and gameplay, regardless of what's happening on-screen.
Win Debates With the Best Controls
Despite most of the gameplay in Tears of Themis taking place through cutscenes, there will be times when you'll need to get down and dirty against others in debates in order to progress. Whether you need to defuse a conflict, question a witness in court, or confront suspects in a case, debates are the way to solve problems in this game.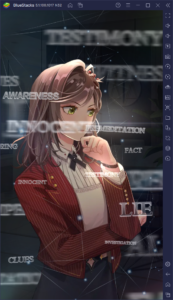 The debates in Tears of Themis are akin to "battles" in other RPGs, featuring a variety of different cards that you can use in battle in order to outsmart your opponents. These cards represent the four possible love interests in the game in different scenarios, and offer stats of varying qualities depending on the character themselves, as well as the rarity of the card. Regardless of these stats however, the only way to win is by using the right cards at the right moments.
When it comes to debating in Tears of Themis, BlueStacks gives you the best keyboard and mouse controls with its Keymapping Tool. This feature lets you create customizable controls schemes using your PC peripherals. In this sense, instead of swiping and tapping on your phone screen, you could control all your actions during debate with your keyboard for ease of use.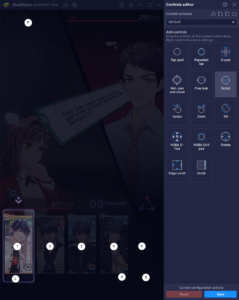 To access the Keymapping Tool, you can press Ctrl + Shift + A while in-game. In this new screen, feel free to drag and drop functions from the panel on the right onto anywhere on the screen, and then giving a key binding to these shortcuts. Afterward, every time you press the button on your mouse or keyboard, the corresponding function will execute on the selected area of the screen.
For Tears of Themis, you can use the Keymapping Tool mostly for debates, though you could also use it to streamline menu navigation whenever you're choosing a new chapter to access. The sky's the limit with what you can achieve using this feature.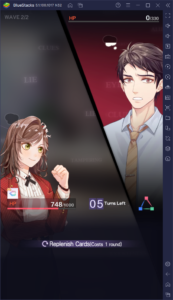 Explore Multiple Routes and Romance Options With the Instance Manager
Tears of Themis has an overarching plot that plays out mostly the same during any playthrough. However, the game also offers a degree of liberty when it comes to choosing your love interest, of which there are a total of four dateable candidates. The BlueStacks Instance Manager lets you play this game on multiple instances at the same time, so that you can choose a different love interest on each one, and see how the events play out on every occasion, without having to restart or commit to multiple playthroughs.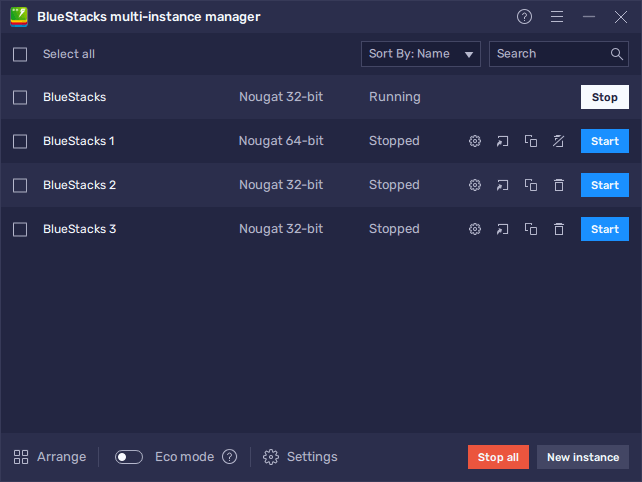 With the Instance Manager, you can create many different iterations of BlueStacks and access the same game by using unique Google accounts on each of them. This effectively lets you also view the different outcomes of the decisions you make along the main story, without having to start over whenever you feel you've made a mistake.
To access the Instance Manager, simply press Ctrl + Shift + 8. In this new screen, you can manage all your current instances, and create new ones. If you're looking to experience all the different outcomes in Tears of Themis without committing to multiple playthroughs, then this is definitely the tool for you.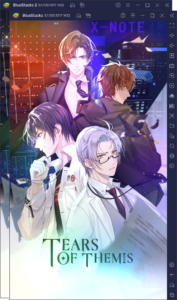 And these are only three of the many features that BlueStacks has to offer when it comes to playing Tears of Themis on PC. Feel free to install this new Mihoyo visual novel on PC and take a look for yourself of how our emulator can enhance your experience with this title.