Game Guides
A Guide to Campaign and The World Map in The Grand Mafia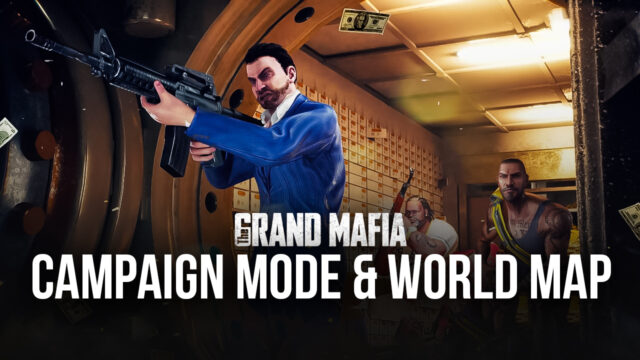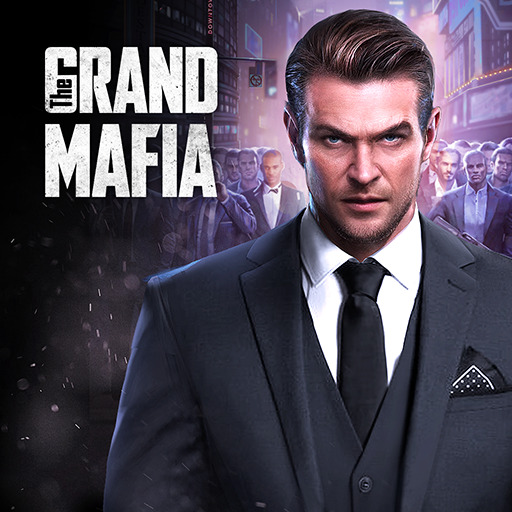 The Grand Mafia contains a campaign that essentially acts as the game's single-player mode and a world map which is a section where multiplayer gameplay takes place. These two game modes feature drastically different gameplay experiences so it is quite imperative to know how each mode plays out.
This guide will explain the basics of the campaign and world map modes. Winning the battles in either of these modes can reward you and your mafia gang greatly because you can receive great rewards upon doing so.
Eliminating Bosses in the Campaign
The campaign consists of fighting rival gangs which ultimately end with a boss fight. The battles in the campaign are different from that of the large-scale battles that involve your associates. In fact, the campaign missions do not even utilize associates at all. Instead, your enforcers are the ones who take part in the battles.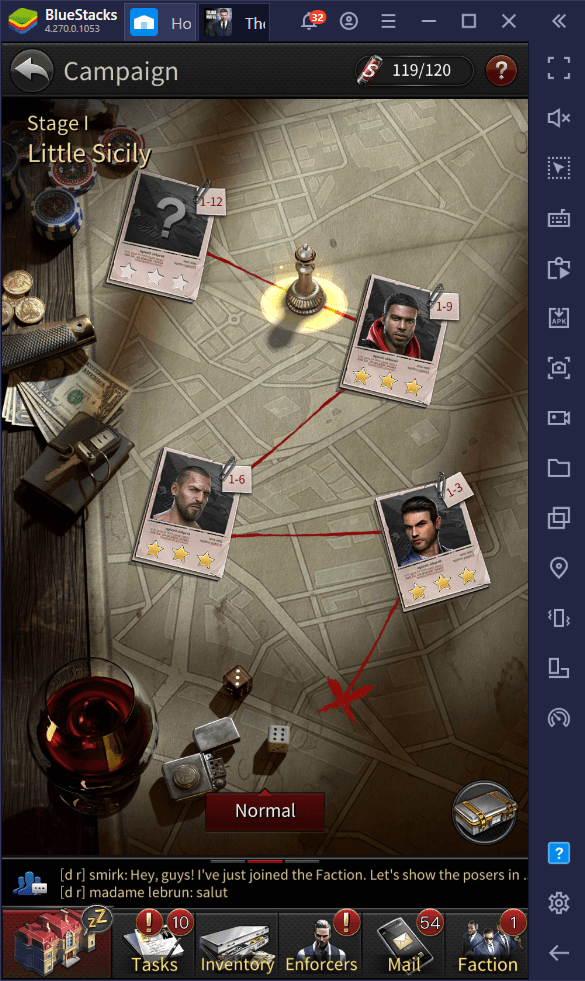 The campaign is segregated into several segments which each contain three levels. Each level is represented by a chess piece. The first two levels are just regular fights while the third is the boss fight.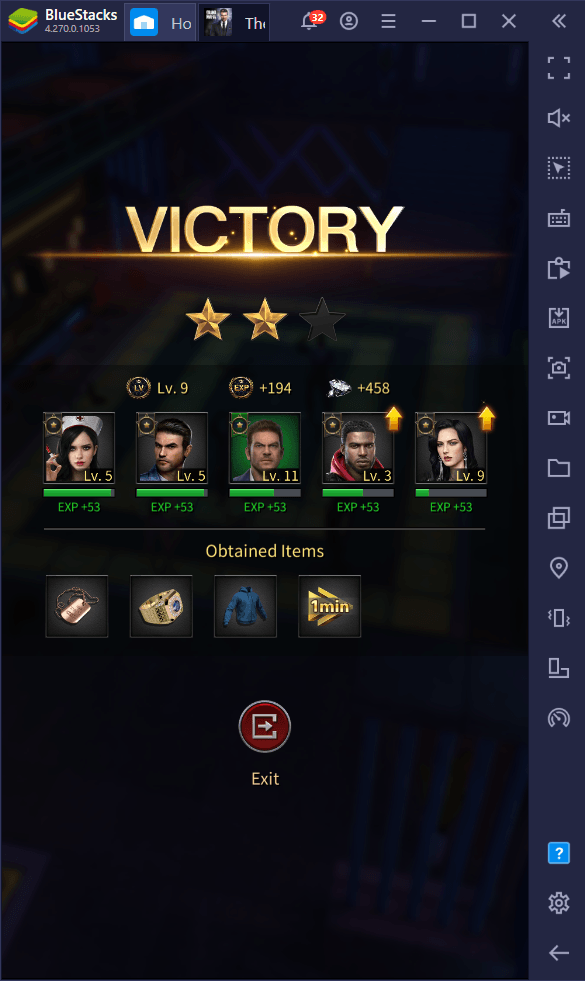 Beating the boss gives you gear as rewards as well as some speedups. Recall that your enforcers can equip said gear in order to gain some buffs that can make them stronger fighters for future missions.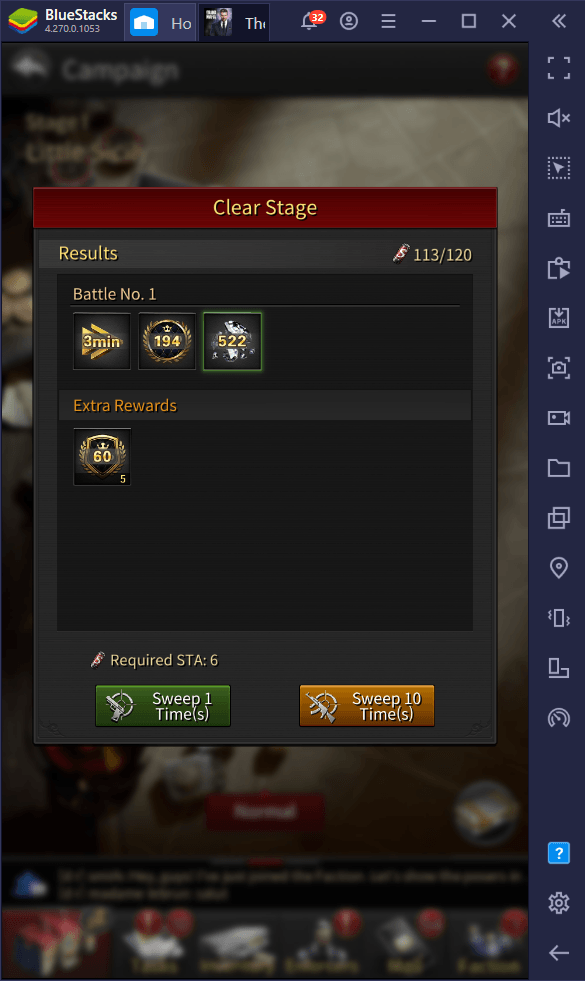 Another thing to take note of is that after beating the boss, you can actually redo the fight. What is cool is that you do not even have to replay the actual fight (you still have the option though). The game gives you an option to "sweep" the fight, which basically means that you just have to click a button to instantly initiate and finish the battle as well as reap the rewards.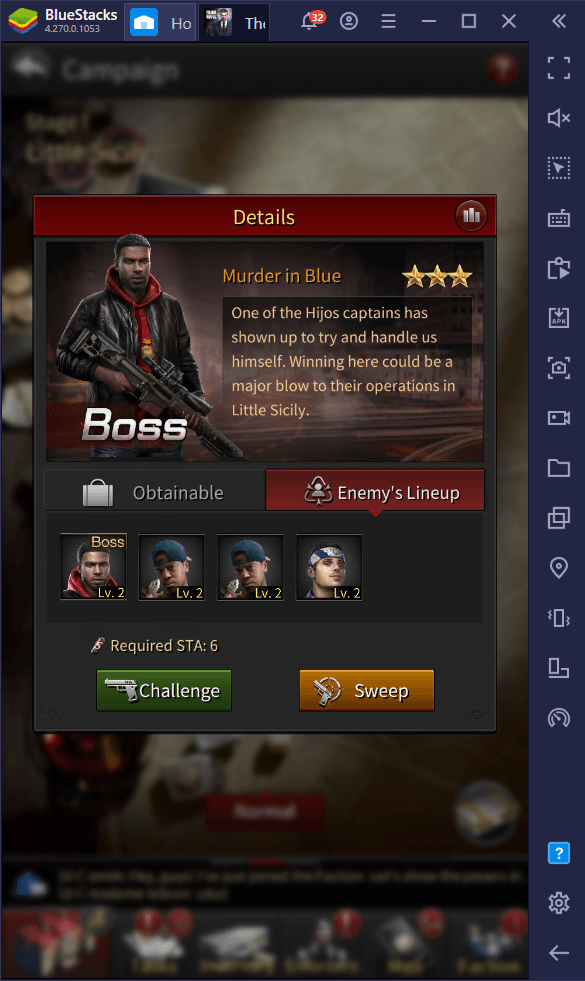 You can gain a strategic advantage by preemptively checking what kind of enemies your enforcers will be up against. This can be done by clicking "Enemy lineup". Make sure to always do this before deploying your enforcers into battle in order to ensure a higher chance of coming out victorious.
It is critical to note that doing campaign missions consume stamina. You can see the amount of stamina you have on the top-right corner of the screen. Refilling your stamina can take a while so always be wary of how much stamina you have left.
Campaign Combat Tutorial
Now onto the actual campaign missions. For each battle, you can deploy up to a maximum of five enforcers into battle.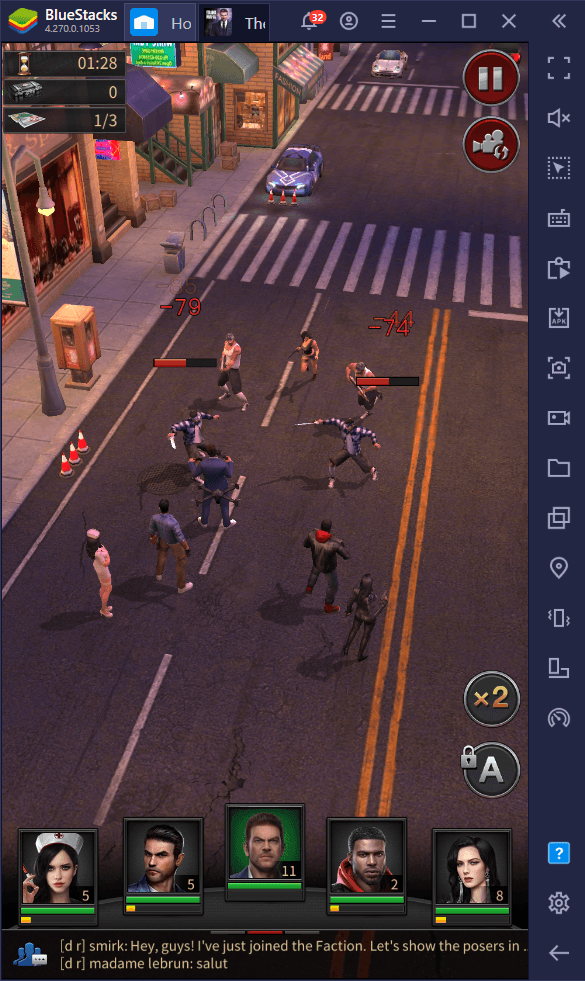 Each campaign level contains three segments and each segment has several enemies that they have to take out in order to progress. Fortunately, your enforcers' attacks are automated so you do not have to manually control their movements during the battle. However, your enforcers' battle skills are a big exception to this.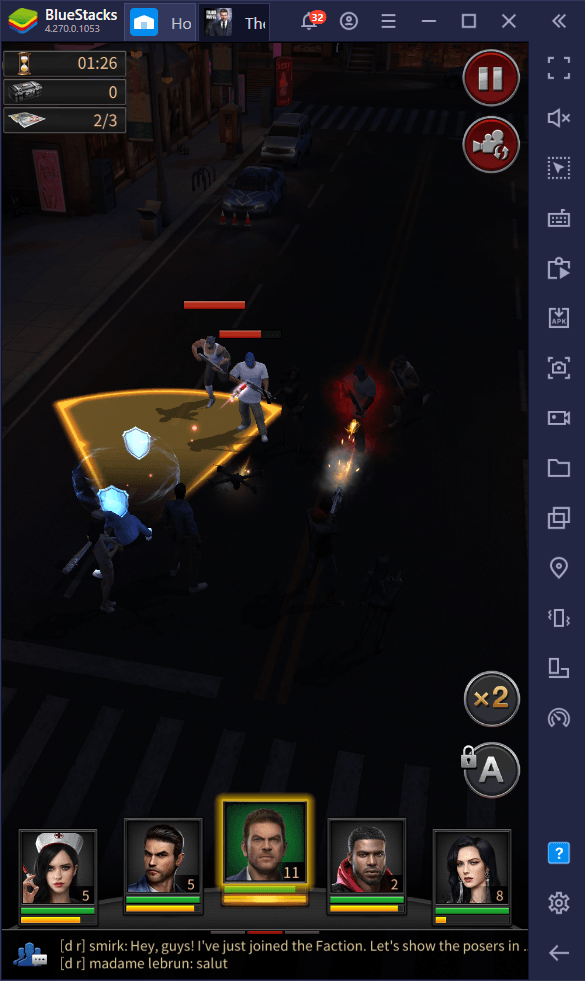 As your enforcers are fighting, they will progressively fill up a yellow bar found at the bottom of their HP bar. This yellow bar signifies their battle skills, which are essentially power-ups that can greatly damage enemies. Once this bar is completely filled, you can click your enforcer's icon in order to activate their battle skill. This is where you have to control them though as you can aim at specific enemies by holding the icon and dragging it to the enemies that you want to target.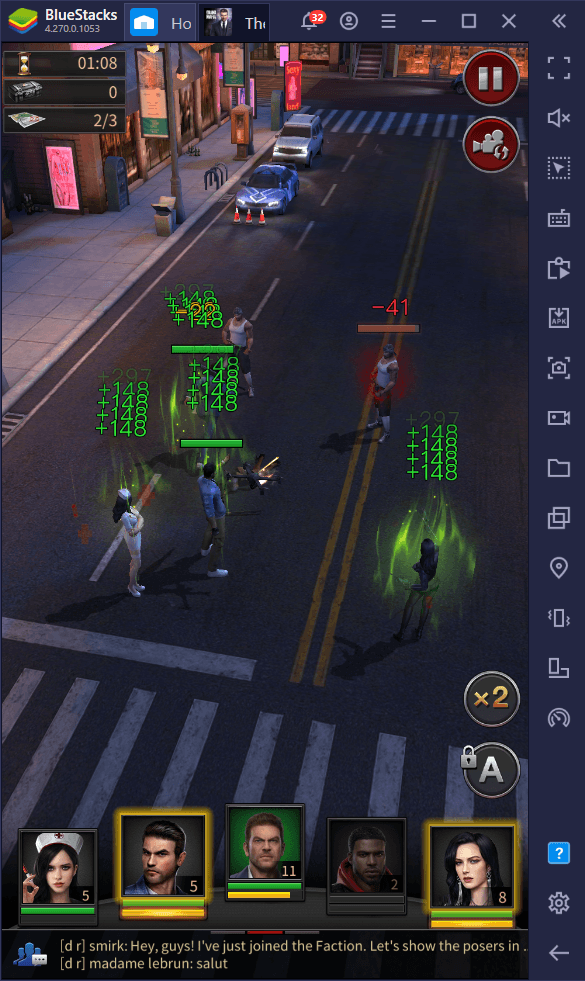 Keep in mind that not all battle skills involve inflicting damage to enemies. Some enforcers have a battle skill that heals other enforcers. Moreover, it is wise to activate the battle skills when your enforcers are fighting against plenty of enemies. Otherwise, it would be impractical to waste a skill on a single enemy.
Garnering Resources from the World Map
The world of The Grand Mafia is vast and contains plenty of other mafia underbosses with their own turfs. Aside from these foreign turfs, the world map also contains particular spots where you can acquire resources upon sending some associates there.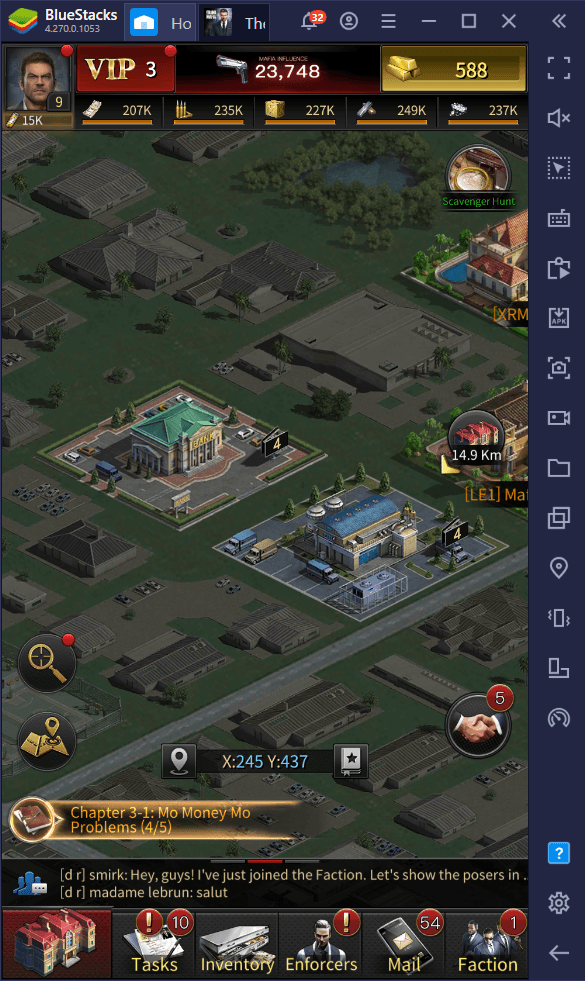 More specifically, these areas are called resource tiles. Resource tiles are represented by small buildings that resemble the resource buildings that you have on your own turf. Each resource tile has a level. Higher levels carry more resources that can be robbed. You can also rob high-level tiles faster. You also have more chances of garnering rarer materials.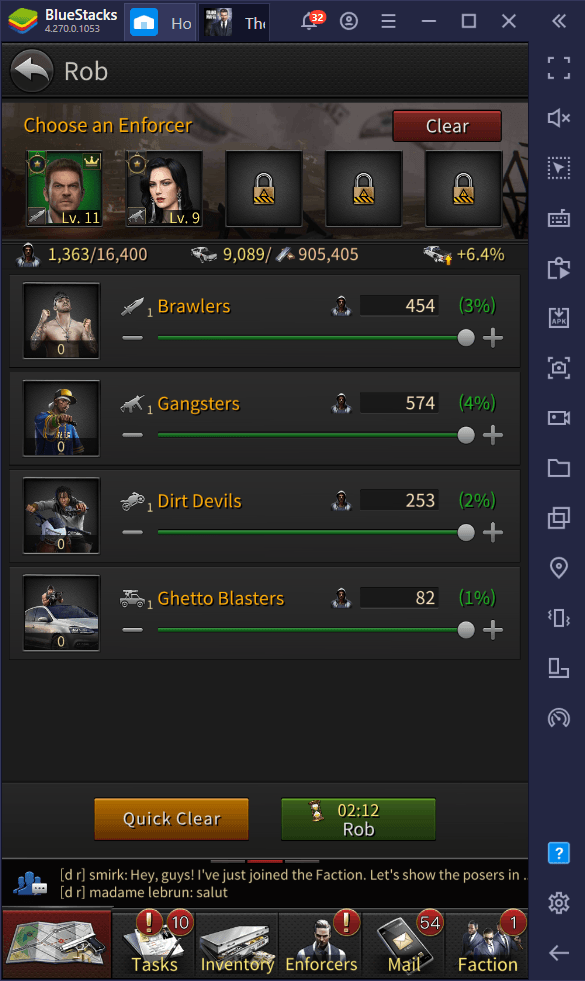 Strategically speaking, it is best to send all, or at least most, of your associates to raid a resource tile in order to have more chances of having a successful raid. This is more critical when you are trying to raid high-level tiles.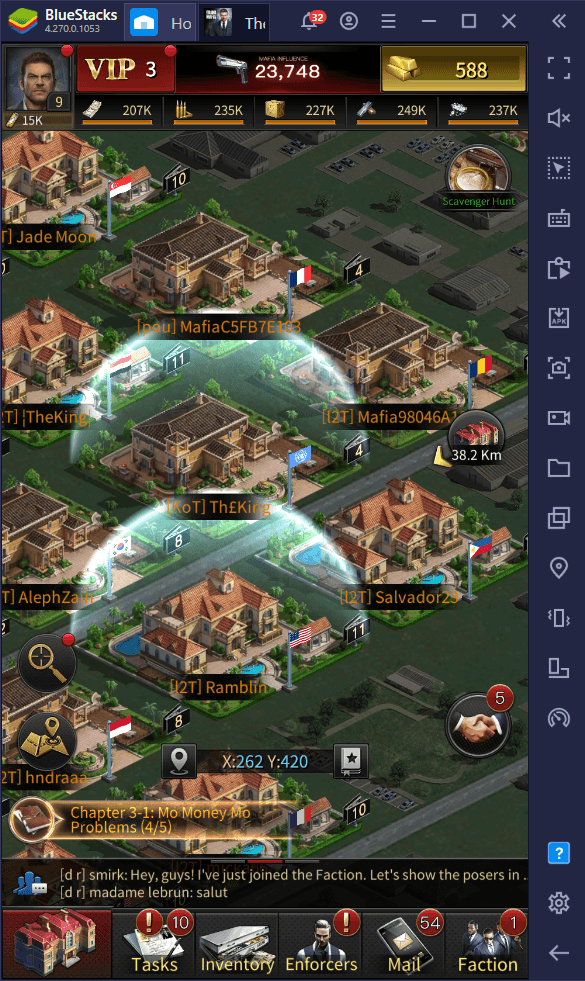 Resource tiles aside, you can also try to attack the turfs of other players. Some turfs have a shield that immunizes them from getting attacked by other turfs. Upon initiating an attack on enemy turf, your turf's own shield will automatically be disabled. This will render you vulnerable to other players so evaluate this risk before trying to attack other players.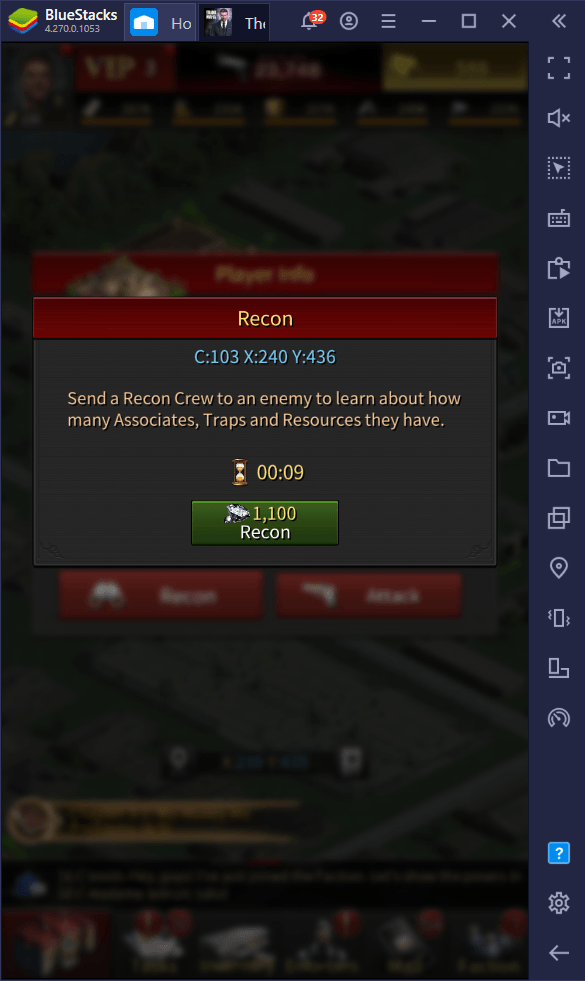 Before attacking, it is preferable to recon them to know details about their turf. Doing this however will cost diamonds. Additionally, you should also train strong enough associates in order to prevent defeat.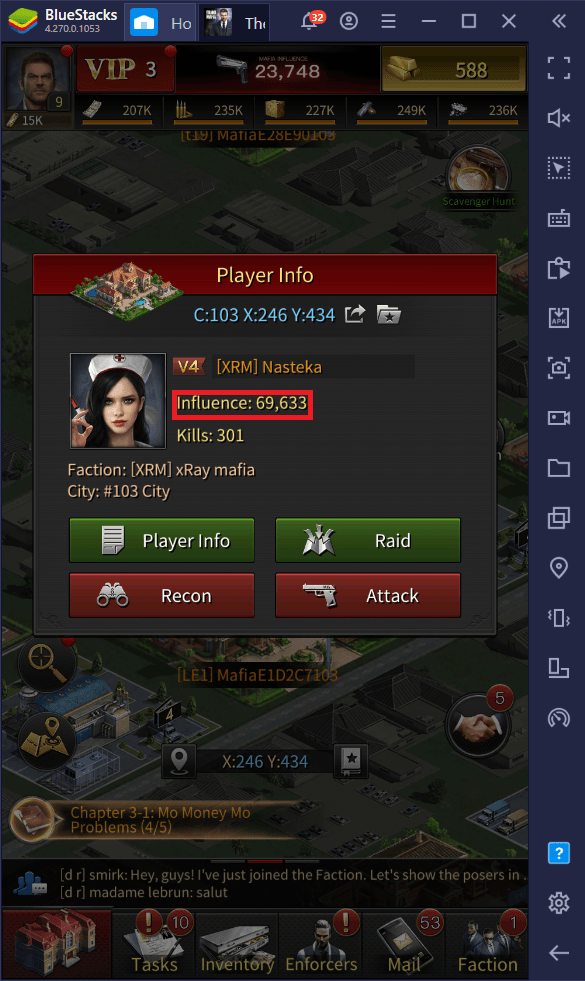 One way to gauge another player's turf strength is to look at the number of influence points that they have. Plenty of influence points are usually indicative of a turf that is well-developed and probably has unlocked strong associates and defense. With that said, attacking players with high influence points is probably best left alone.
How to Increase Combat Efficiency
The Investment Center offers some passive boosts that can make your associates stronger during raids, effectively increasing your chances of winning.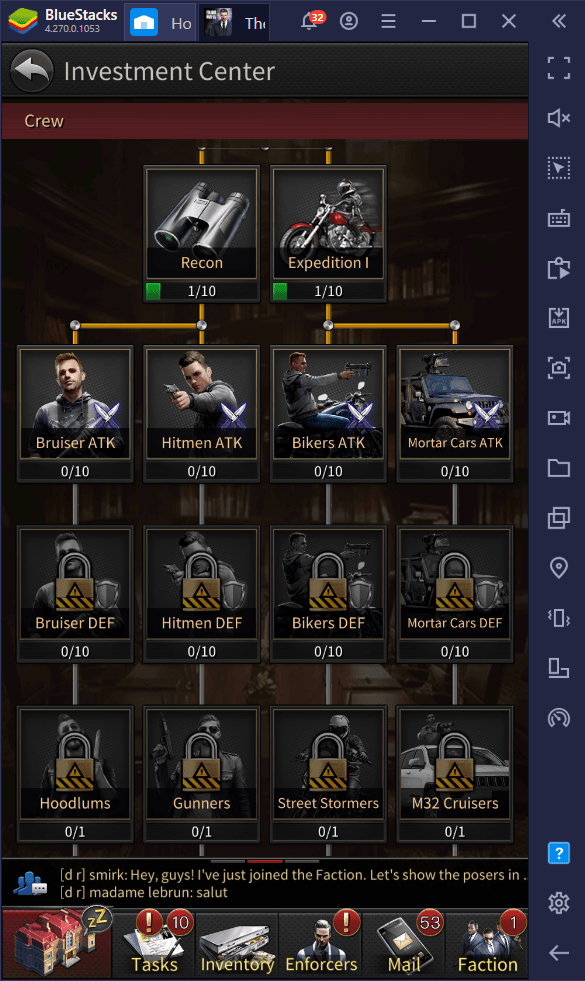 The "Crew" category offers dozens of upgrades to invest on such as increased training speed, increased ATK rate of associates, and the like. Furthermore, you can also unlock higher-tier associates like hoodlums and gunners. Having these strong variants in your army can greatly make raids in the world map easier to deal with.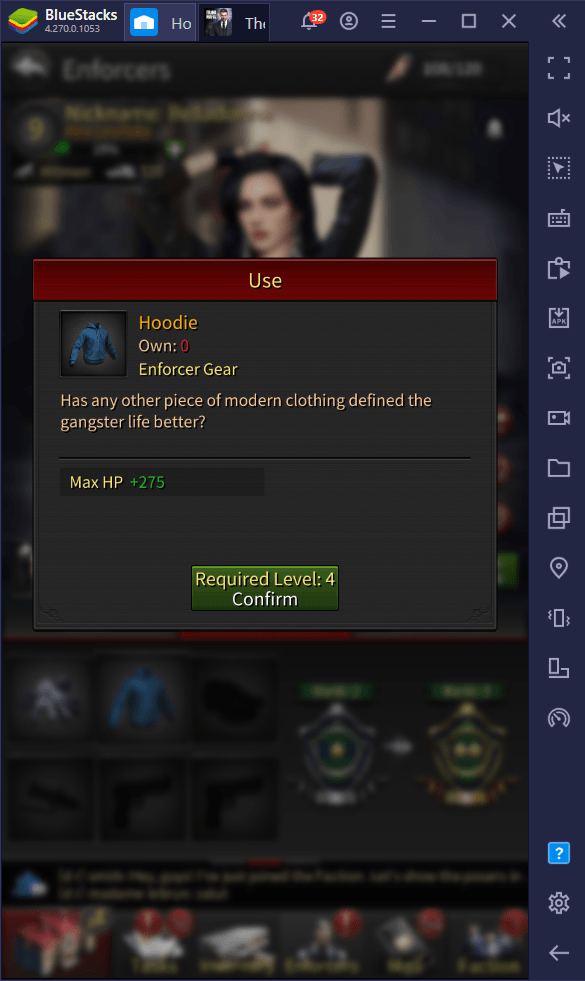 Aside from investments, you can also improve your enforcers. Enforcers can wear gear which is basically clothing and miscellaneous items that can give buffs. These buffs can include passive buffs to certain associates so they can be very handy. To know more about enforcers, read this guide here.