Game Guides
The King of Fighters ARENA – Fighter Money (FM) and FCT Token Explained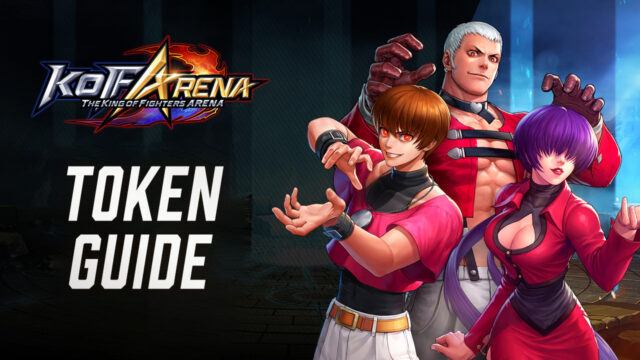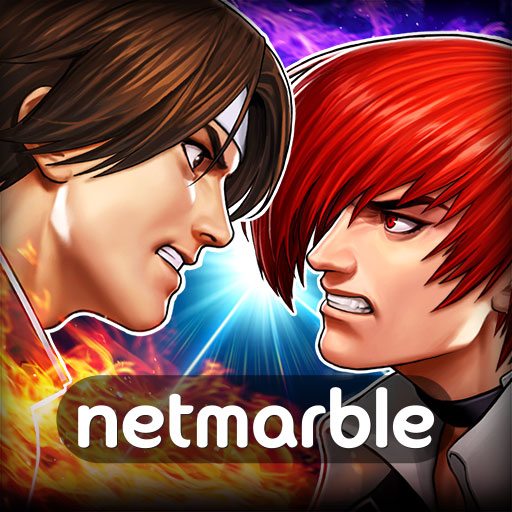 Netmarble's newest game The King of Fighters ARENA is already available to be downloaded and installed as a free-to-play title on both the Google Play Store and iOS App Store. Featuring the mighty characters from the King of Fighters universe, the game is a 1 on 1 action Fighter RPG that resembles the KoF IP more accurately. Contradictory to popular beliefs, the game is actually released globally despite the massive lag concerns for the game during its closed beta phase. So far, the reviews and the reception from the community of The King of Fighters ARENA have been positive as the game averages a rating of 4.4 on the Google Play Store. Apart from being the only fighting game with the KoF IP on mobile, Netmarble has also integrated its play-to-earn mechanics into the game in the form of FCT tokens. We will learn more about these systems and how you can potentially earn cryptocurrency in The King of Fighters ARENA.
A play-to-earn game is a game that links your in-game account with a cryptocurrency wallet which is further linked to a blockchain. The King of Fighters ARENA is a P2E game that makes use of the MBX wallet and MBX blockchain technology. Previously partnering with other games from Netmarble such as Ni no Kuni: Cross Worlds, Marblex (MBX) is a trusted organization by the developers that offer their own blockchain technology for games to incorporate tokenomics and P2E mechanics in their games. The King of Fighters ARENA was already established to be a P2E game as mentioned on the game's official website. 2 types of P2E products are included in the game – Tokens and NFTs. Both of these products are blockchain-based and offer value creation to the players.
In this guide, we will be talking about the different topics that might be coming to the player's mind regarding these new products that many might not have heard of before or might be confused about. The King of Fighters ARENA is still a fresh game that can still be played without ever engaging with the P2E aspects as developers acknowledge the fact that many players are still not comfortable with the idea of Play-to-earn. Another thing to note is that only the PC version of The King of Fighters ARENA supports the P2E products in the game such as NFTs (Non-Fungible Tokens) and tokens. The topics that will be covered in this guide are as follows:
How to Earn and Exchange FCT Token?
How to Link MARBLEX Wallet?
What is Fight Money?
Fight Money (FM) is a currency that is earned by players who play on the PC version. This is a different currency compared to the usual mastery points that are earned per match for the fighter you are using in the battle. FM is currently the only way for players to exchange for an FCT token, which is a cryptocurrency as it is backed by MBX technology. In layman's terms, players compete in any match and earn 2 types of currencies – Fight Money and Mastery Points. But only on the PC version. On mobile players, players can play The King of Fighters ARENA like a normal game without the P2E mechanics involved. Players can further trade this Fight Money for FCT (Fighter's Club Token) tokens through the MBX wallet which is a cryptocurrency wallet affiliated by Netmarble. MBX (Marblex) is in fact completely owned by Netmarble as part of their blockchain projects to implement P2E mechanics to their games.
Players will be delighted to know that transactions can be made both ways. Hence, players can either choose to convert their FM to FTC through the MBX wallet or simply redeem their FTC to FM in the in-game currency shop. Yes, the prices can differentiate based on the demand and supply economics as stated by Netmarble themselves. A limit of up to a maximum of 10 transactions per day is also placed. Another currency called Black Diamonds (BD) exists that can be used to get more Fight Money directly by exchanging in the Token Exchange Shop. Black Diamonds can be acquired by purchasing them through in-game microtransactions. There is no limit as to how many Black Diamonds can be exchanged into Fight Money or the number of transactions.
What is FCT Token?
FCT Token or Fighter's Club token is the official cryptocurrency token that is backed by the MBX blockchain technology and listed on the MBX exchange portal. FCT token is purely acquired only through playing The King of Fighters ARENA and not any other game of Netmarble. FCT token is also not earned directly by playing the game and is in fact a cryptocurrency that is earned by exchanging another currency Fight Money through the MBX wallet. We have already mentioned this beforehand in detail in the topic above. FTC token's price is directly linked to that of the MBX token currently on the exchange.
Keep in mind that the token exchange shop is available in only the PC version and not the mobile version. Further, the Token Exchange shop is available in only those countries that have not restricted the use and distribution of blockchain services. Netmarble has stated that they will divide and distribute FCT in 4 different ways:
Distribution via in-game currency and exchanges

– 620,000,000 (62% Weightage)

Marketing

– 250,000,000 (25% Weightage)

Operation

– 100,000,000 (10% Weightage)

MBX deposit

– 30,000,000 (3% Weightage)

Total Quantity

– 1,000,000,000 (100% Weightage)
What is Marblex?
MARBLEX's official website states that it is game-based blockchain company. It is the official blockchain service provider for many high-quality games and offers the implementation of blockchain tokenomics for the games. The company focuses a lot on the term "gameability" which means creating blockchain not for the purpose of earning tokens and creating profits but for the purpose of encouraging value creation within games. Here is a brief roadmap shown by the company along with the future projects it aims to include:
STEP 1: MBX Token and MARBLEX Playground Launch
STEP 2: MBX Token KLAY Swap Service
STEP 3: A3: Still Alive by Netmarble Update with MBX Technology
STEP 4: Ni no Kuni: Cross Worlds by Netmarble Update with MBX Technology
STEP 5: MBX Explorer Service Grand Launch
STEP 6: NFT and Staking Grand Launch
STEP 7: Monster Arena Launch with MBX Technology
STEP 8: DEX 2.0 Update
STEP 9: The King of Fighters: ARENA Launch with MBX Technology
STEP 10: Let's Get Rich: Meta World Launch with MBX Technology
How to Earn and Exchange Fight Money and FCT?
Fight Money and FCT both can only be earned through the PC version. Further, they both differentiate with each other as one is not a cryptocurrency while the other is a cryptocurrency. Players will also require a controller NFT to be able to earn both of them and potentially trade them through the MBX wallet.
Ways to Earn Fight Money
Playing the game

– Players can only earn Fight Money as they play the game and participate in the different game modes. Players can only earn this currency when a controller is connected to the game on the PC version. Fight Money is used for different purposes such as upgrading Fighter Mastery, Levelling Up, Durability fix, Socket unlock, and Minting. They are also used for exchanging FCT via using Black Diamonds. The higher the grade of the controller being used, the higher efficiency it will have to collect Fight Money. Every day, there is a daily maximum limit set as to how much FM can be acquired. This FM limit resets every 24 hours depending on the grade of the controller. The victory mining ratio is applied based on the MMR of the player. Hence, the higher your rank, the more FM you will earn per match.
Ways to Earn FCT
Exchanging Fight Money

– FCT can only be earned through exchanging your owned FM via the MBX wallet. The exchange rate is based on the number of active controllers NFTs.
Exchanging Fight Money and FCT
The exchange rate is based on the number of active controller NFTs. The actual exchange rate changes every 7 days but a buffer exchange rate is shown to all players. This acts a buffer against exchange rate volatility.
How to Link MARBLEX Wallet?
Here are the steps involved in order to link your MARBLEX wallet to your in-game The King of Fighters ARENA account:
Firstly, players can only indulge in the P2E aspect of the game if they play

The King of Fighters ARENA via a controller NFT on their PC.

Once the game is launched, simply go to the menu button that is located at the top right-hand side of the screen.

Go to the "

Token Exchange Shop

"

Click on the

Link Wallet

option.

This will redirect you to a login webpage on the official Marblex website. If you do not have an account on the platform, make sure to create a new account in order to link your wallet.

If you already have an account, fill out the credentials to sign in.

Linking your

PID

is the most crucial step and it is important that you do it correctly as every wallet can only be linked to 1 PID. You can view your PID (game account number) from your profile section by clicking on your avatar located in the left-hand side of the main menu.

You will get a prompt stating

success; the linkage is complete

.

Restart your game. You will see your in-game account is connected with the MBX wallet.
That concludes all the details regarding Fight Money and FCT token in The King of Fighters ARENA. Playing The King of Fighters ARENA on a bigger screen of your PC with your keyboard and mouse via BlueStacks for a smooth and optimized gameplay experience is recommended.