Game Guides
The Qin Empire on PC – How to Use BlueStacks to Develop Your Empire and Conquer Your Enemies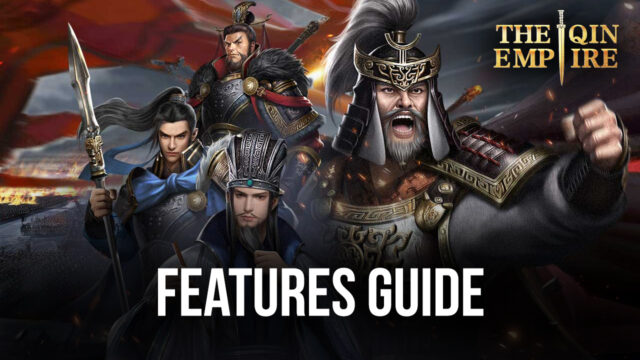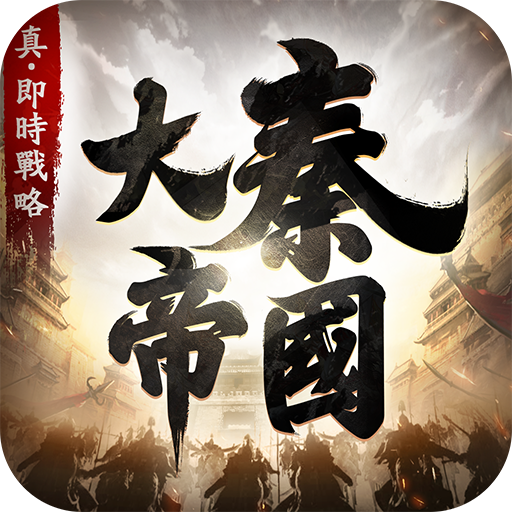 Games like The Qin Empire are awesome when played on PC with BlueStacks, as our Android App player has a ton of different tools and features that can help players to streamline and optimize their gameplay. Not to mention that, since they would be playing on their computers instead of their phones, they won't have to deal with issues such as overheating and battery drainage, and will also be able to enjoy the game on a large PC monitor and with mouse and keyboard controls, just like in a regular PC RTS game.
Installing and playing The Qin Empire on PC is easy and only takes a few steps. Getting the best usage of our emulator for this game, however, takes a bit of know-how. Luckily, in this guide, we're going to show you a few great and effective ways to use BlueStacks for enhancing your gameplay in this mobile RTS title.
Streamline Empire Management With the Keymapping Tool
Like with many other RTS games, most of the gameplay in The Qin Empire takes place through various menus across multiple screens. This makes managing your empire a constant process of clicking the screen back and forth as you issue orders to your subjects, send your troops out to occupy new land, and progress through the many missions in the game's campaign. And while this is quite simple to do at first, it can start wearing down your patience in the long run.
Luckily, if you play on BlueStacks, you can get access to the Keymapping Tool, one of our core features through which you can create customizable control schemes for any game, allowing you to control the action using not only your mouse, but your keyboard as well. With this feature, you no longer have to click everywhere, but you can also manage your empire through the use of convenient keyboard shortcuts.
To access the Keymapping Tool, you can simply press Ctrl + Shift + A at any moment while in-game, which will open the Advanced Editor. On this screen, you can view your current shortcuts and key assignments, modify them by clicking on them, and even delete them or add new ones. To do the latter, you must drag and drop the desired functions from the panel on the right to anywhere on the screen, following by giving them a key assignment.
The Keymapping Tool is pivotal for games like these as it will improve your productivity and comfort as you build your empire.
Navigate Through Your Empire With Ease Using the Edge Scroll Feature
One important aspect of the Keymapping Tool, which merits its own standalone entry here, is the Edge Scroll function. This simple feature lets you scroll and pan the camera by moving the mouse cursor to the edges of the screen, which will make it much easier and streamlined, as opposed to having to click and drag using your mouse, or worse, using your fingers if you're playing on your phone.
To activate the Edge Scroll function, you simply have to drag its icon from the Advanced Editor panel, and place it anywhere on the screen. After saving your changes and going back to the game, you'll notice your camera moving when you move the cursor to the edges, just like in a PC RTS game. For the best experience, we recommend locking your cursor to the BlueStacks windows (Ctrl + Shift + F8), or playing in fullscreen mode (F11).
Reroll for the Best Heroes With the Instance Manager
Despite being mostly a strategy conquest game, The Qin Empire has somewhat of a gacha element in the form of recruitable Heroes, powerful characters that can lead your armies in battle. These valuable units come in many different levels of quality and rarity, and understandably, the best of them are usually the hardest to obtain, especially since they have the lowest recruitment rates.
While it's not strictly necessary to excel in this game, the players who want to min-max their power in this game will likely want to reroll to summon the best characters from the very beginning. In other words, some players might want to restart their games as many times as necessary until they get a good character from the initial free summoning.
The process of rerolling can take a lot of time, especially if you're unlucky. In this sense, while we can't really do anything to increase the odds of getting rare and powerful characters, playing on BlueStacks can give you access to the Instance Manager, a tool that lets you play on several accounts at the same time. And by playing on multiple accounts, you can effectively reroll on each of them individually, radically speeding up the process.
You can open the Instance Manager by pressing Ctrl + Shift + 8. In this new panel that will pop up, you can check your current instances, modify their settings, or even delete them. Moreover, you can create as many new instances as you want by clicking on the "+ Instance" button, and then following the instructions on the screen. Keep in mind, however, that every simultaneous instance that you're running will require its own allocation of RAM and CPU. In other words, the beefier your PC, the more instances you'll be able to run at the same time.
Once you've got all your instances set up, you can install The Qin Empire on each of them in order to access the game on multiple accounts at the same time. Afterward, it's just a matter of starting new games, progressing until you get your free summonings, and restarting your progress if you don't get the desired heroes. Just remember to link your account to Google Play or any other service if you manage to pull an awesome hero or two on it!.