Game Guides
The Seven Deadly Sins: Grand Cross Tier List (Updated June 2020)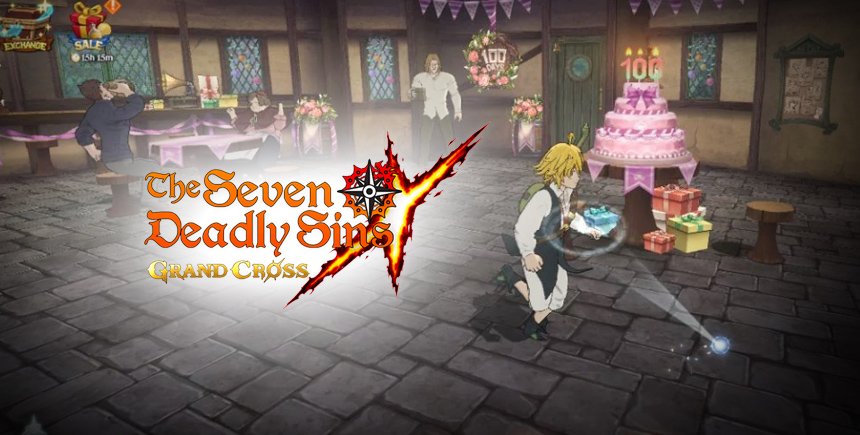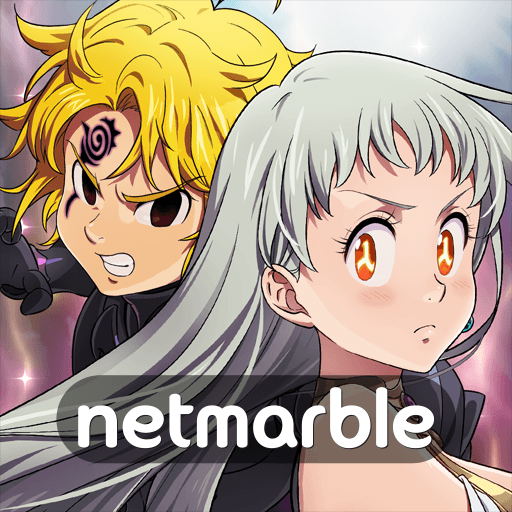 The Seven Deadly Sins: Grand Cross is a gacha RPG with plenty of awesome features to offer any fan of the genre, regardless of whether or not you're interested in the original anime show on which it's based. This is due to many great features such as its amazing graphics and animations, engaging cutscenes (for those who are interested in the story), and innovative card-based combat system. These three features merge to create one of the most unique and entertaining Android games out there, especially if you play 7DS on PC with BlueStacks at a silky smooth 60 FPS and with the best graphical settings.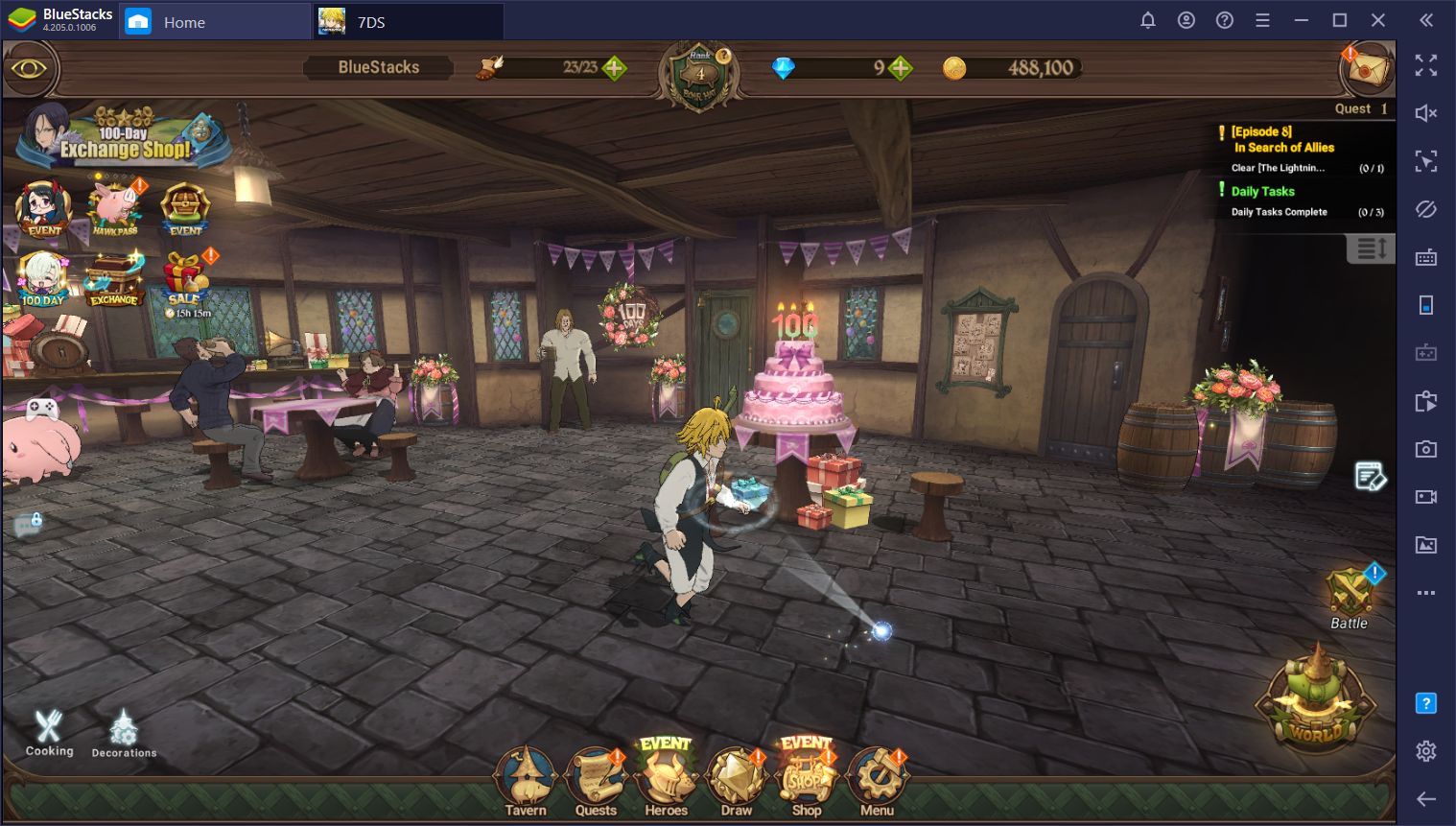 But we digress.
One of the best features in 7DS is, without a doubt, its cast of unlockable characters, all of which come directly from the anime show. There are around 78 heroes that you can summon at this time, all with different stats and skills. However, while each of these is definitely unique in its own right, some characters are inherently better than others. Whether due to their superior attributes or their powerful skills, only a handful of characters are considered to be the best, and these preferences are always reflected in the current 7DS tier list.
However, with so many different characters to unlock, finding the best heroes 7DS can be quite difficult. In this guide, we aim to show you our picks for best characters in the game, according to the Seven Deadly Sins: Grand Cross tier list for June 2020.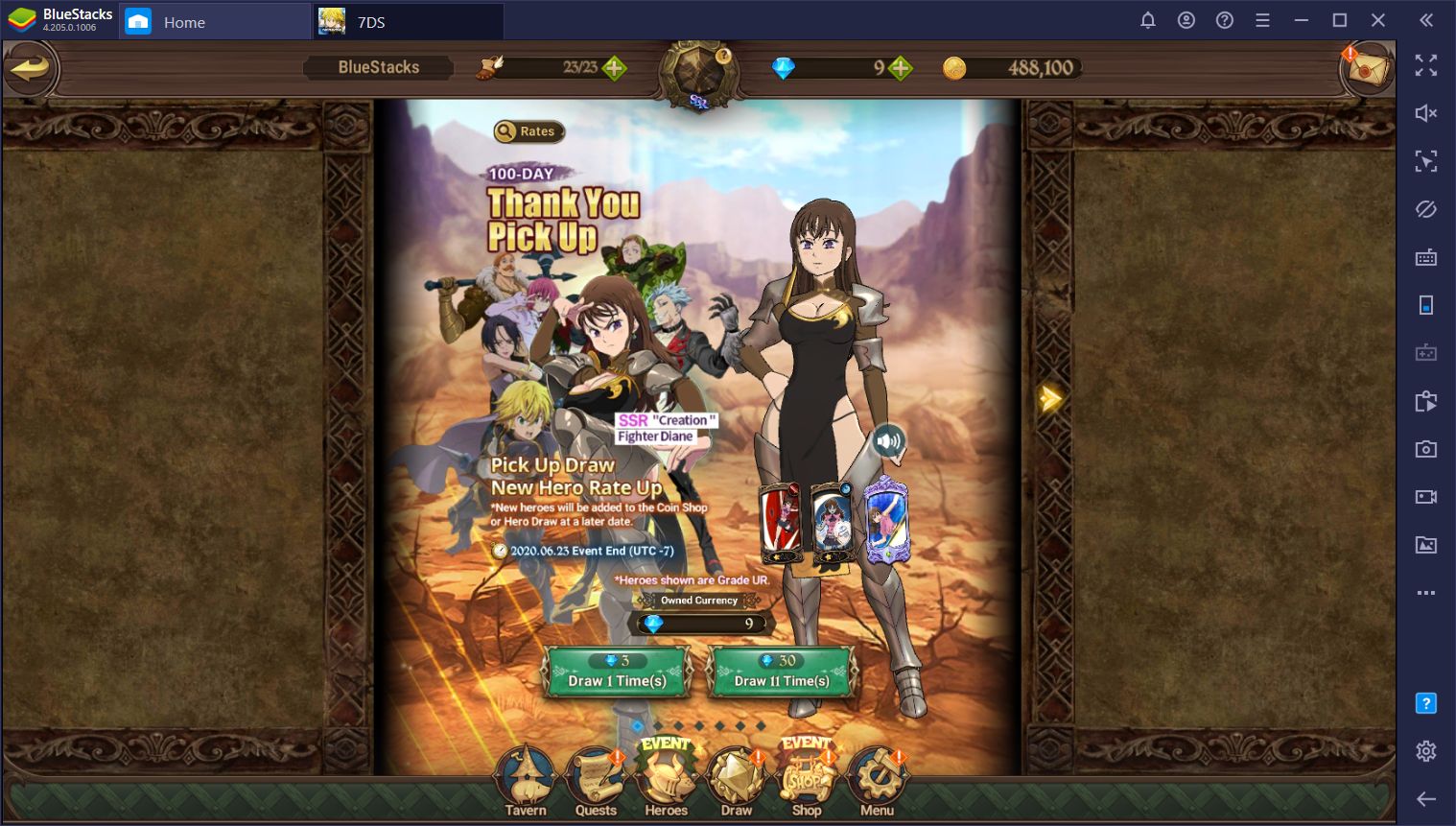 1. The Best Characters in The Seven Deadly Sins: Grand Cross
The characters in this game, like in many other gacha RPGs, are divided into several rarities, with the highest of these being the most difficult to obtain through regular summonings. This is why many players opt for rerolling in 7DS; so that they can unlock the best heroes from the very beginning.
Keep in mind, however, that a higher rarity doesn't always mean that a hero is the best. Sure, a team with all SSR heroes will almost always be superior to a squad of SR or R characters. Nevertheless, when it comes to the 7DS tier list, some characters within the same rarity are inherently better than the others, mostly due to their skillset with powerful buffs, attacks, and survivability.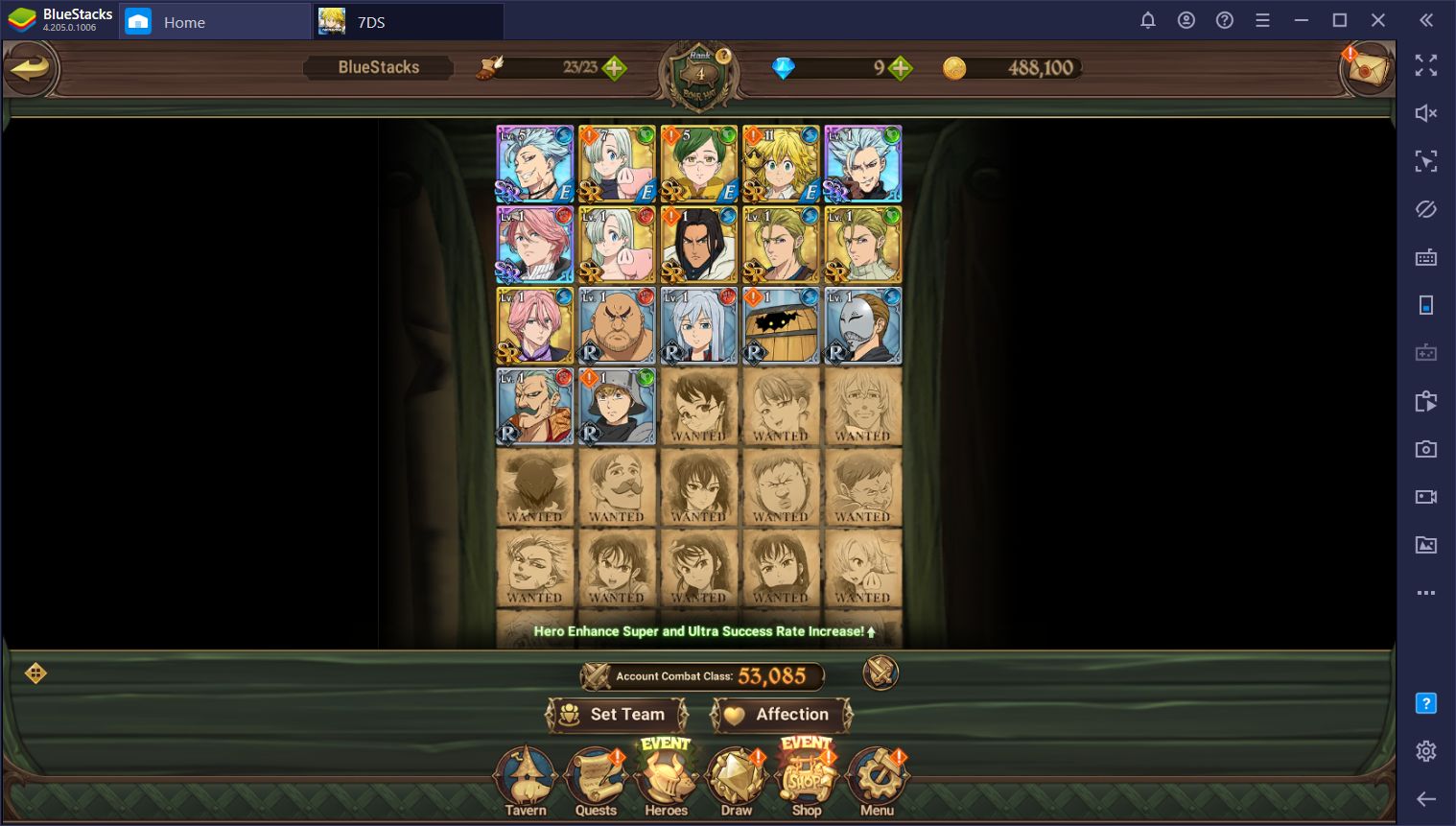 Some of the best characters in The Seven Deadly Sins: Grand Cross, as of June 2020, include the following:
Holy Knight Escanor
Holy Knight Gowther
King the Fairy King
New King Arthur
Brawler Ban
Holy Knight Gilthunder
Guardian Jericho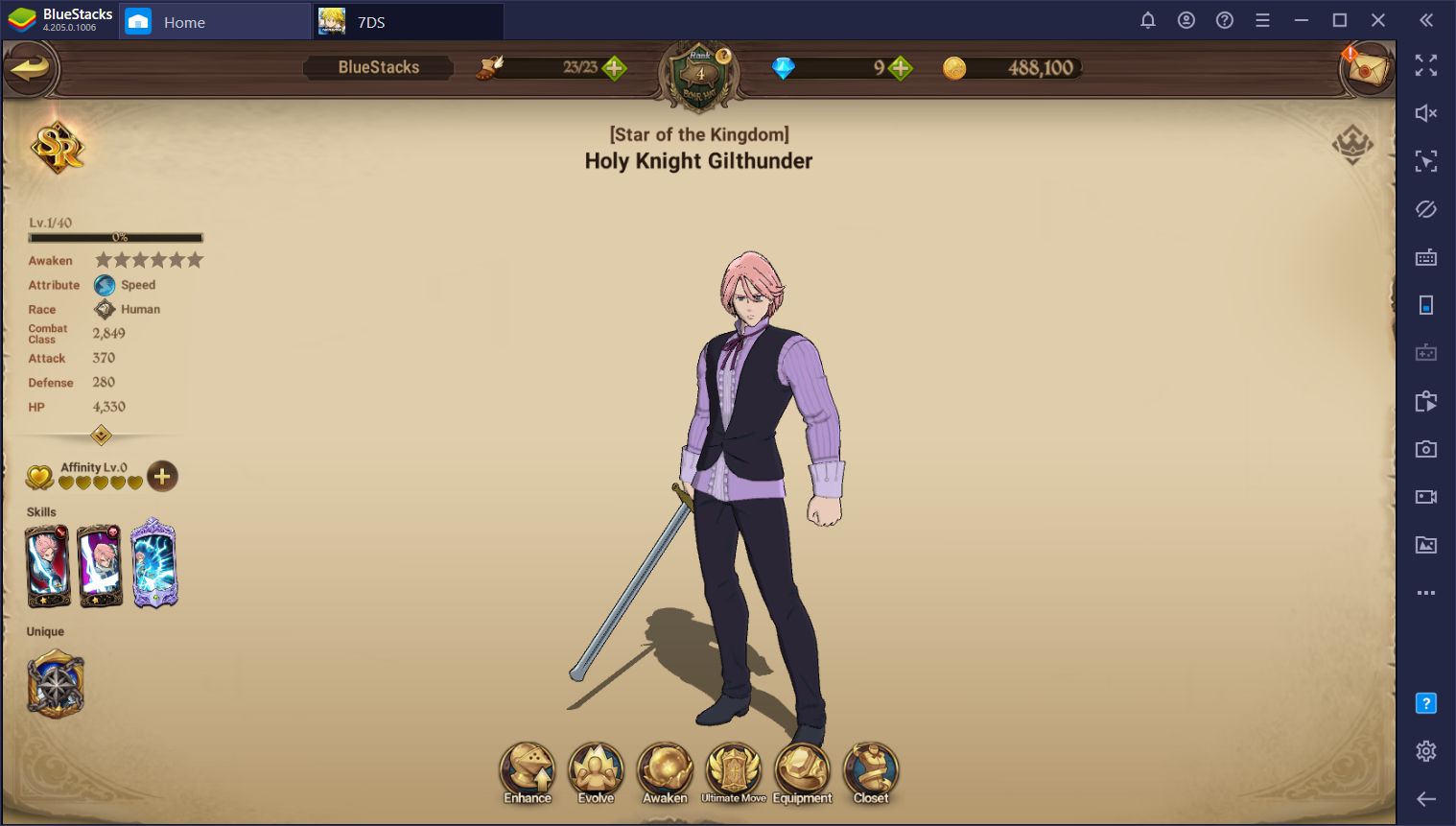 As you can see, these are mostly SSR heroes, which means that summoning them is quite difficult and might take some time. While you can definitely reroll to try and unlock some of these from the beginning, odds are that it'll be a while before you actually manage to summon a few of these.
Some honorable mentions and great alternatives for these champions are Green Gilthunder (SR), with his 30% defense buff in PvP; Blue Slader (SSR), thanks to his unique skill that bursts down enemies with an empty ultimate gauge, and Blue Diane (SSR) that, while quite strong and unique in her single-target and AoE damage, can also permanently buff the attack of her allies at the end of every turn.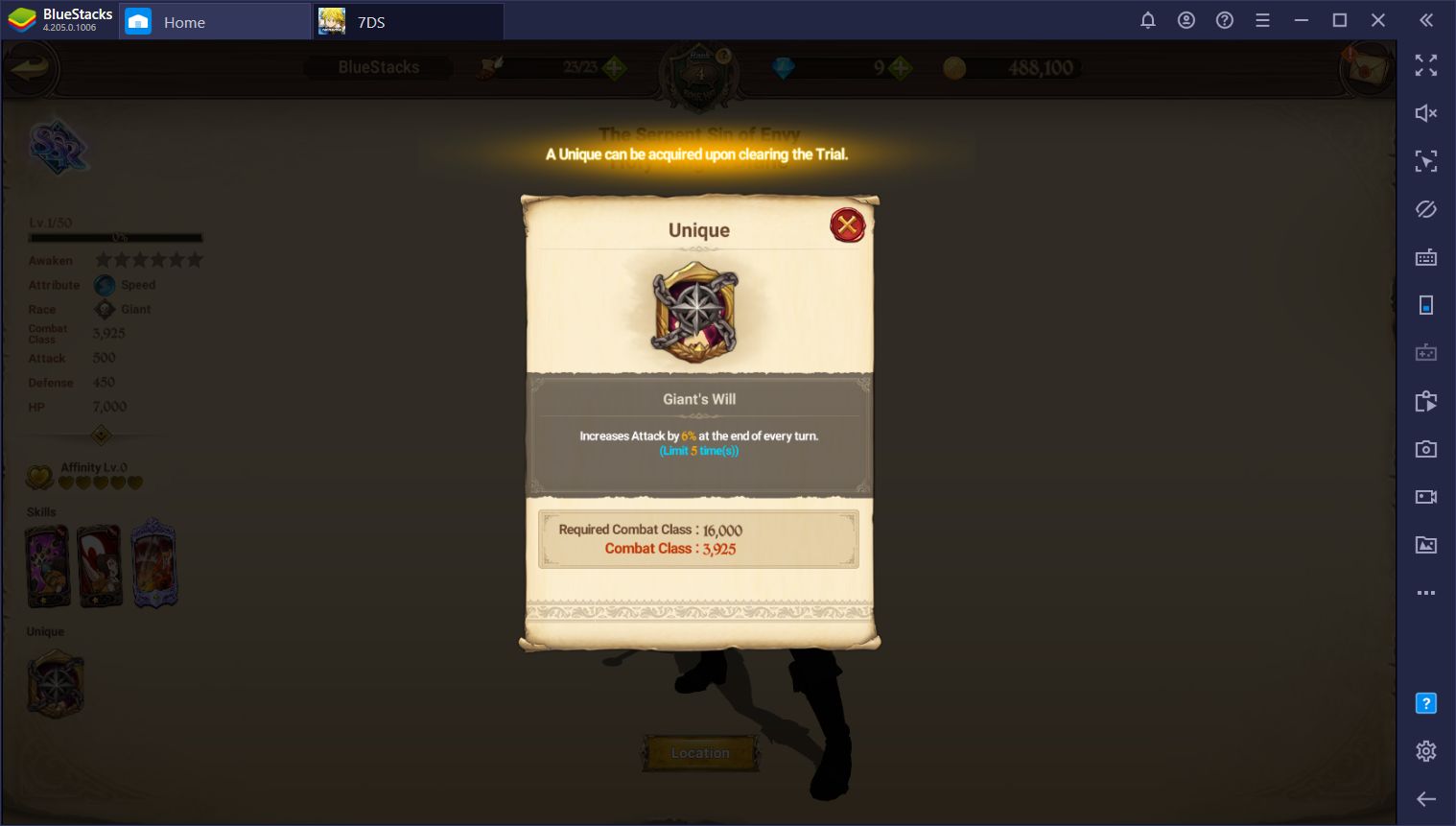 Now, while these are some of the best heroes in 7DS, they aren't magical tickets that will automatically win every battle for you. More often than not, you will have to create teams with characters that have positive synergies.
2. The Best Team Comps in 7DS
Even with the best characters in your roster, you won't be able to do much if you don't create effective teams. Luckily, while summoning the best heroes in 7DS is quite difficult due to the RNG of the gacha system, you can easily create the best teams with SR and even R heroes.
Some of the best teams in 7DS include the following: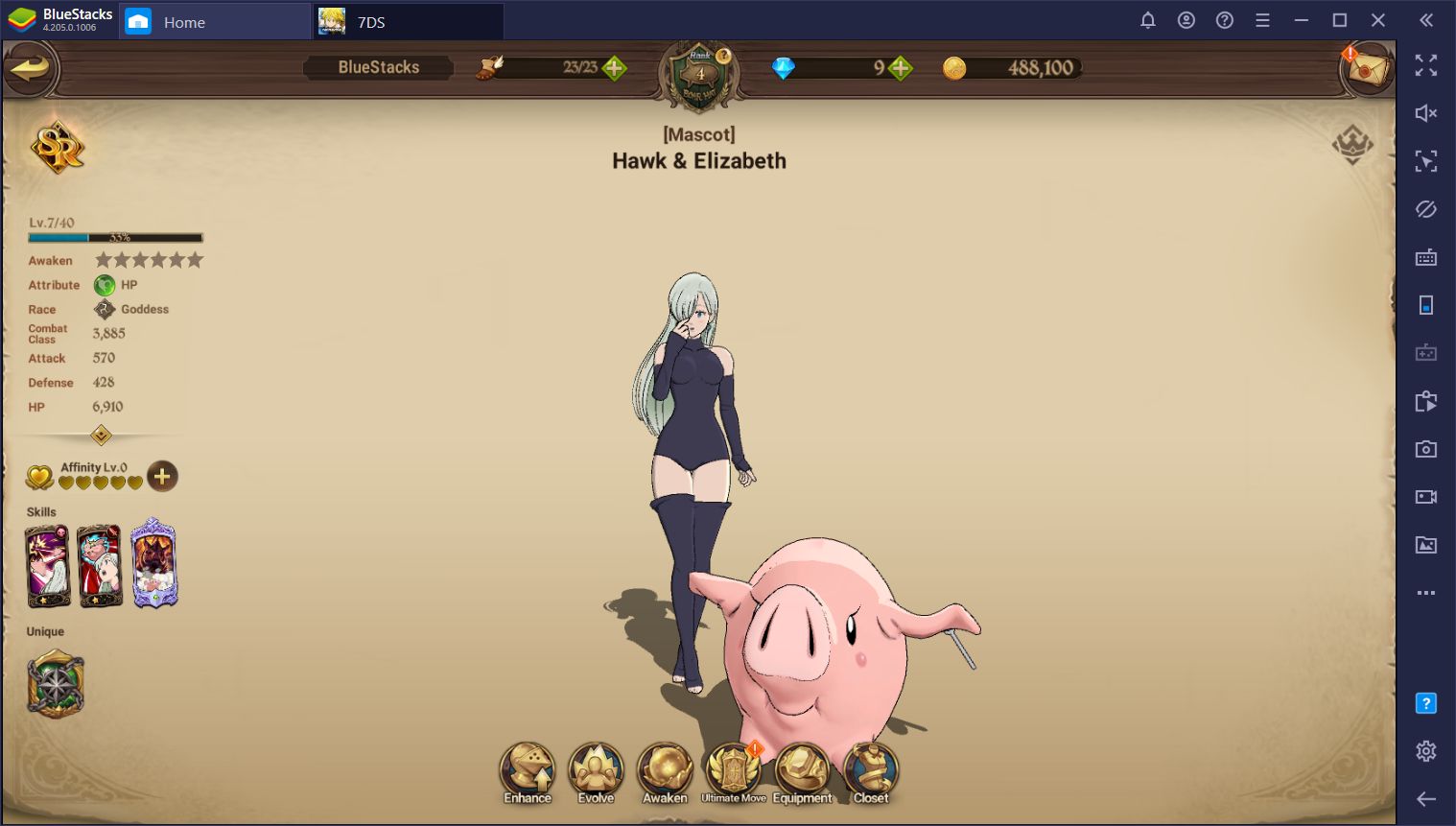 For PvE

Red Howzer
Green Elizabeth & Hawk
Blue Weinheidt
This team provides superior AoE damage thanks to Weinheidt and Howzer's kits. Elizabeth & Hawk can also provide some AoE damage with her Super Hawk Illusion skill, though she also excels at single-target damage with her other ability, allowing her to pick off the survivors of Howzer and Weinheidt's onslaught.
For PvP

Red Howzer
Red Arthur
Green Ban
Plenty of AoE coupled with burst damage to obliterate any team. Ban's Snatch skill is awesome for weakening any enemy in a pinch.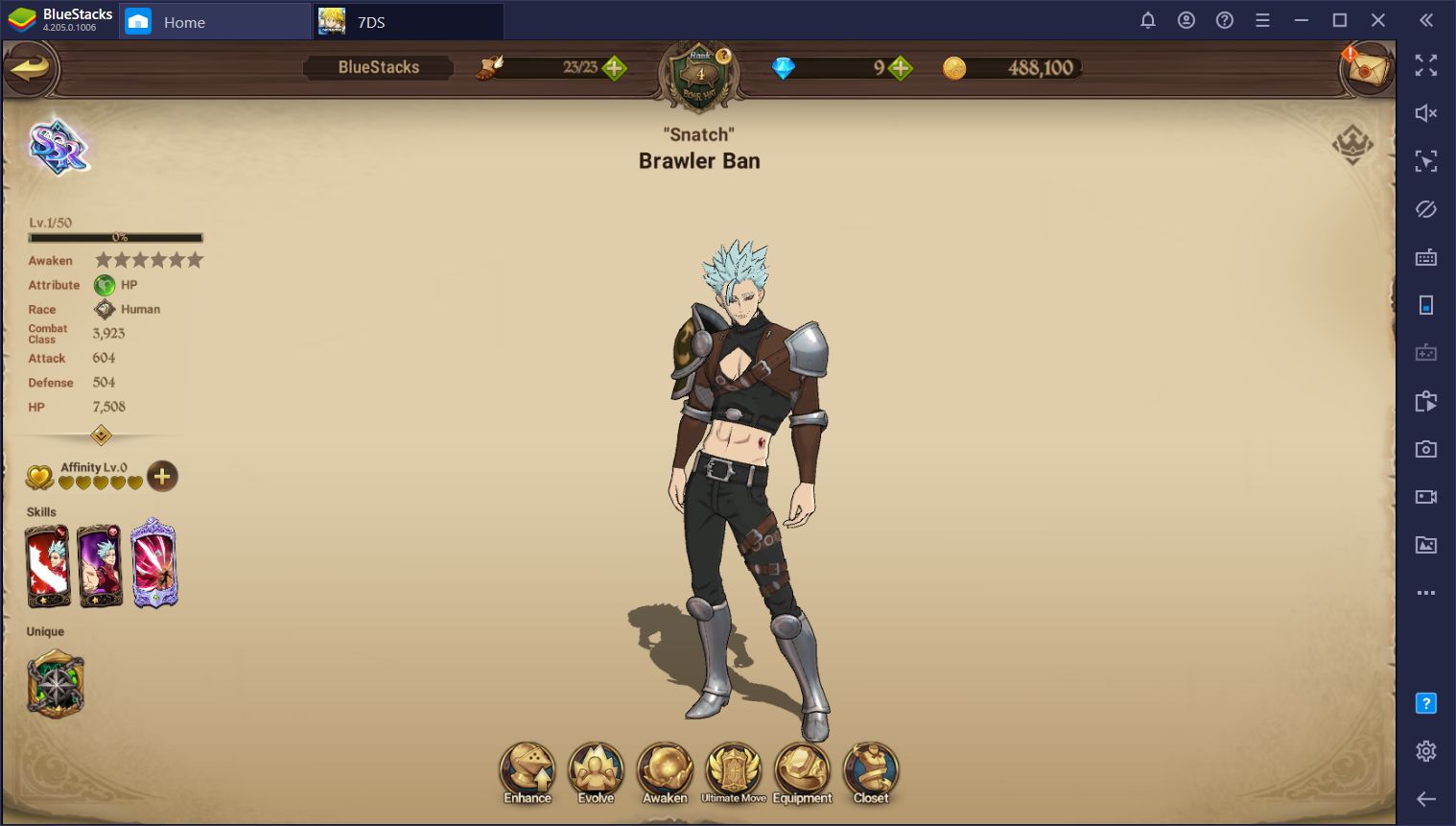 For Farming

Green Gilthunder
Blue Weinheidt
Green Elizabeth & Hawk
An awesome team for F2P players since it has mostly SR and R heroes, most of which can be easily summoned, especially if rerolling. You can consider switching Weinheidt out for Slater (R) if you need more single-target damage, for those times when you're farming the tougher enemies.
There are many different formations that you can use for many types of game modes. However, the best teams in 7DS are the ones that have positive synergy between its members. A good idea would be to focus on a certain type of damage (AoE or single-target) and add multiple characters that can cause said damage. This is why there are specific teams for AoE setups and squads for single-target damage, with the former often being used for farming stages and the latter being usually for fighting challenging bosses.
Nevertheless, with the right setup, an AoE team can definitely thrive in PvP, while burst formations can be great for farming stages with tougher enemies, and so on. Regardless of your approach, you should always experiment with different characters and formations. Who knows; maybe you could create the formations that will become the meta and define the next 7DS tier list!
Leave us a comment in the section below and share your suggestions for best teams in The Seven Deadly Sins: Grand Cross!