Game Guides
How To Play Three Kingdoms: Heroes Saga On PC With BlueStacks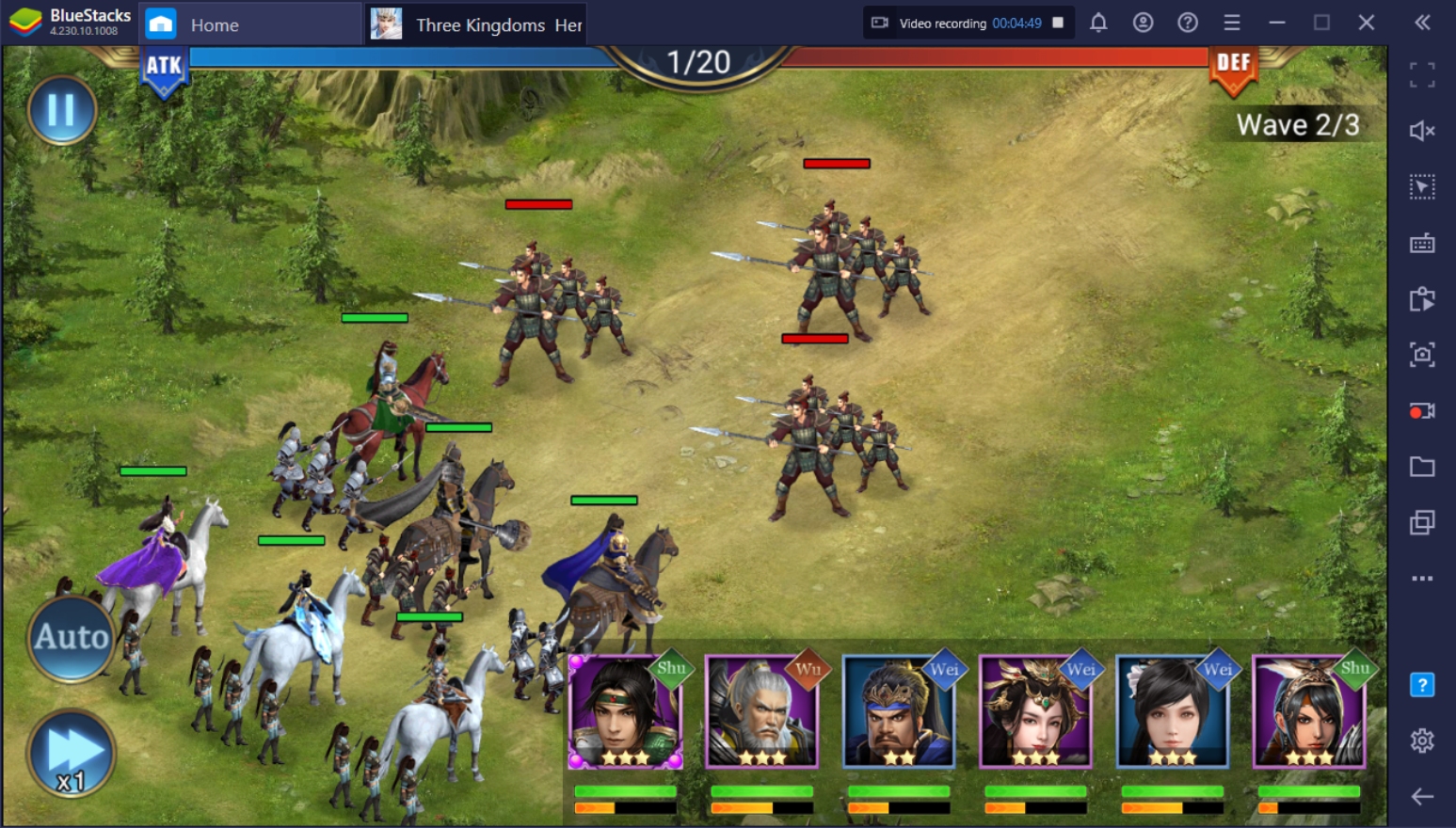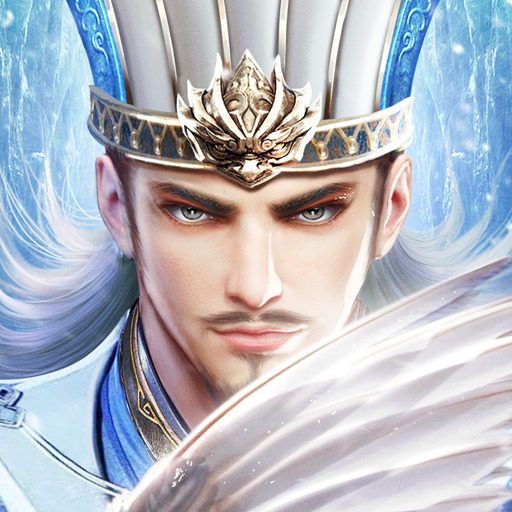 Three Kingdoms: Heroes Saga is a management-based real-time strategy game set in ancient China, inspired by the Three Kingdoms era's historical period. The game will test your ability to manage your military city aligned with one of the Three Kingdoms. Develop your city and collect familiar heroes that will help you secure supremacy. The road to becoming a great leader in this age of war is tough, but you can overcome it by combining mind and body.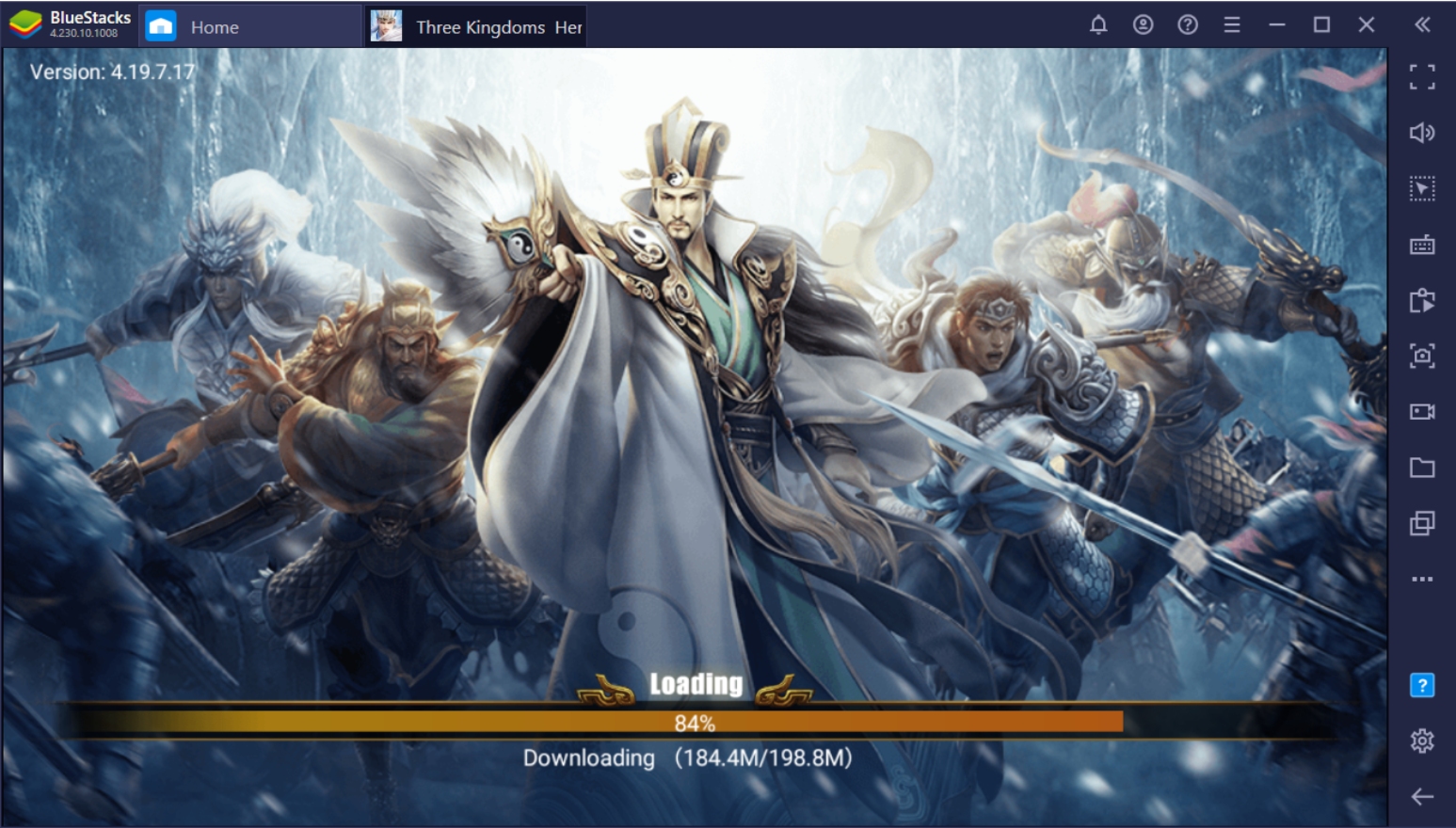 You are granted a piece of land, and people have chosen to follow you into battle for the glory of the person they believe to be the rightful Emperor. Use the resources at your disposal to create a fully functioning kingdom that will provide for the people and create a strong army to fight for honor and tradition. If your reputation grows strong enough, even great warriors and leaders coming from every corner of the land will join the battle that you believe to be right!
What is Three Kingdoms: Heroes Sage About?
The great Han Dynasty has ended, and the empire is left in a state of unrest. Three Kingdoms emerge from the turmoil, but only one of them will triumph and bring about the next great Emperor to lead the land. To survive in this warring age, you must build your city and raise an army that will protect your people and their interests. It's time to prove yourself to be a great general by attending to your people's needs and repel any threat that knocks on your door.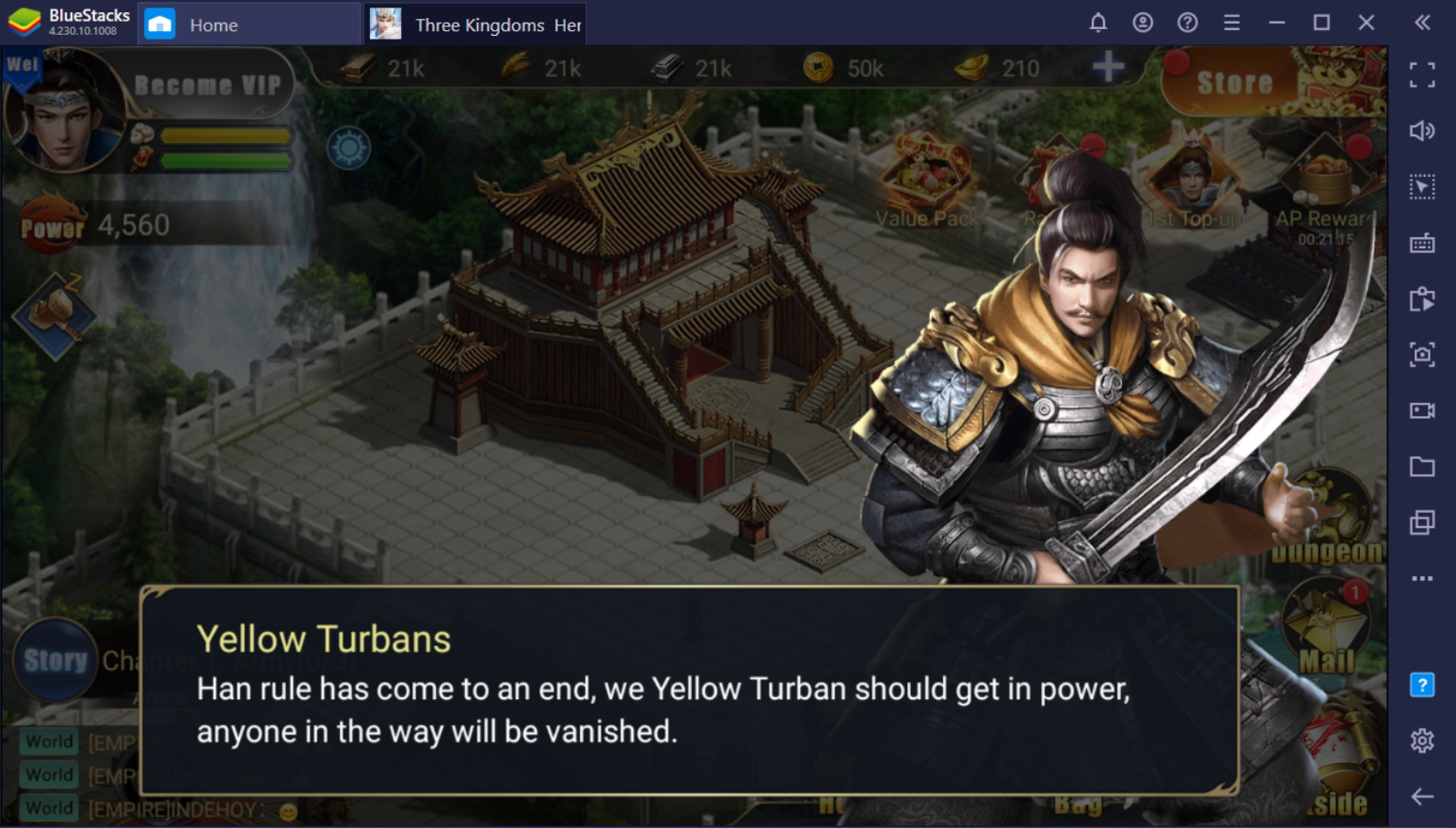 The land is plagued by war; rebels and oppositions have risen to lay claim on the throne. The country is divided by their beliefs, and greedy politicians have been trying to place unworthy people on the throne. There's only one way to win the throne, and that is to fight for it and defeat any person that tries to oppose you. What are you waiting for, General? These troubled times call upon strong leaders; prove that you are one of them, and win it all!
How to Setup Three Kingdoms: Heroes Saga on BlueStacks?
Want to try playing Three Kingdoms: Heroes Saga on your computer today? BlueStacks will guide you on what you need to do to play any android game like Three Kingdoms: Heroes Saga on the platform by following a few simple steps. Play this popular MMORTS on your computer today to have a smoother time building the most remarkable military city in the realm. Play on BlueStacks today and enjoy the different advantages you would have over playing on your smartphone!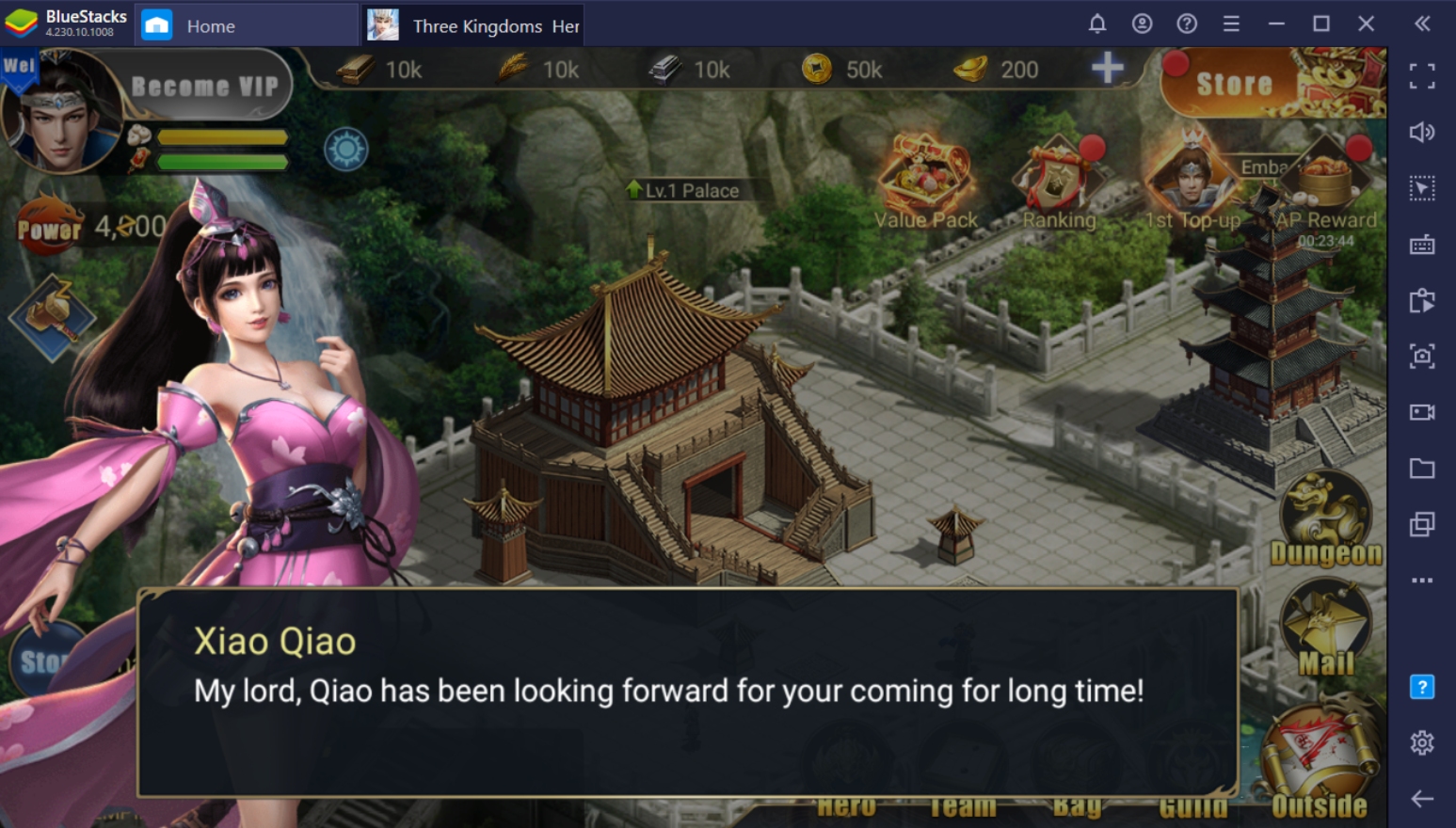 Download BlueStacks and set up the client on your PC/ Laptop.
Link your Google Account to the Play Store.
Use the Search Bar on the Upper Right to look for Three Kingdoms: Heroes Saga.
Download the game to your Bluestacks client.
Open the game and play this fast-paced strategy game on PC!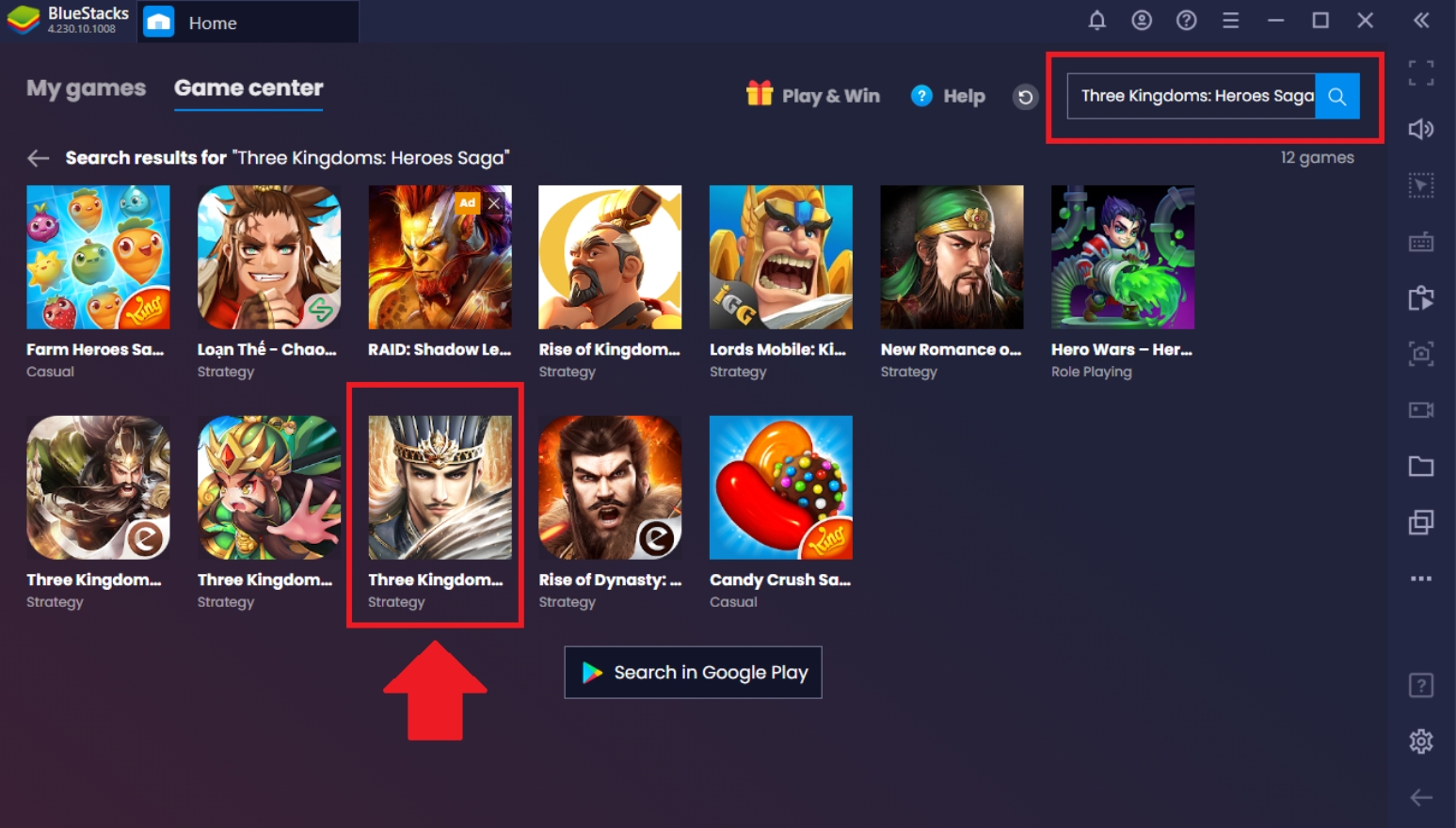 BlueStacks Features To Help You Conquer the Three Kingdoms!
Already have Three Kingdoms: Heroes Saga installed on BlueStacks? Then it's time for you to learn what features you can take advantage of by playing on this platform. Reimagine android games by playing on your computer and become the strongest city in the realm in no time at all. The competitive player base will envy your advantage over them as you overtake even the most dedicated players with ease. Here are the features you will enjoy by playing on BlueStacks today:
Multi-Instance Manager
The Multi-Instance Manager helps players open several games at once without having to shift between tabs. This also means that you can easily play several accounts by using multiple instances to open different accounts on the same server to help you win. There's no need to join random guilds when you can create one that will benefit you in every way possible. No need to listen to demanding guild leaders either when you have all the accounts you'll need to make your own guild.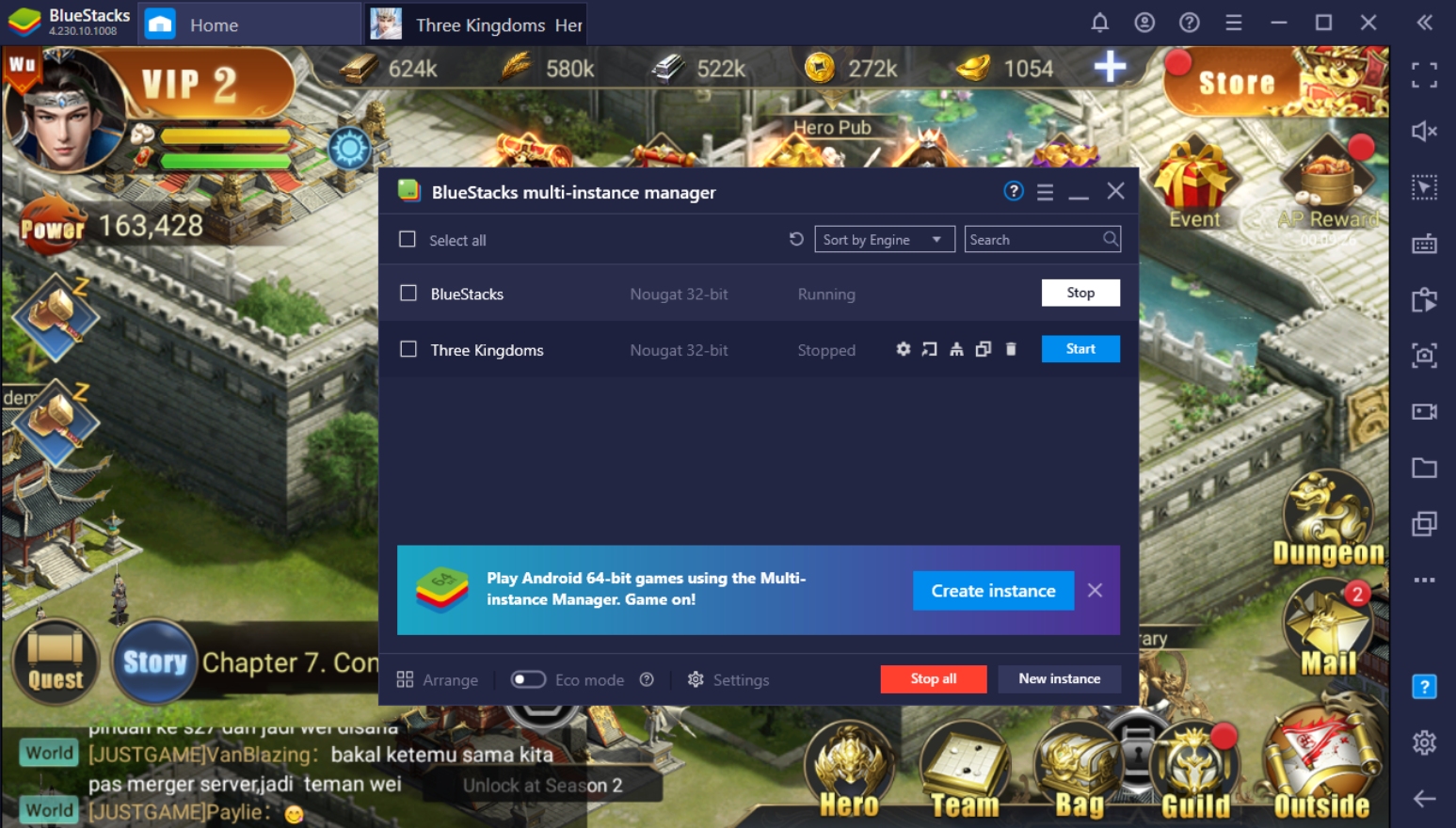 Unlike playing in multiple smartphones or windows, the Multi-Instance Manager lets you maintain your accounts in a uniform fashion by using the BlueStacks Instance Synchronization function. This function replicates all the actions you do in one window and applies them to all the other active instances. This saves time trying to click the same tasks in different instances and makes having a guild of your own more manageable. Try it out by using the feature on a new server and conquer the realm!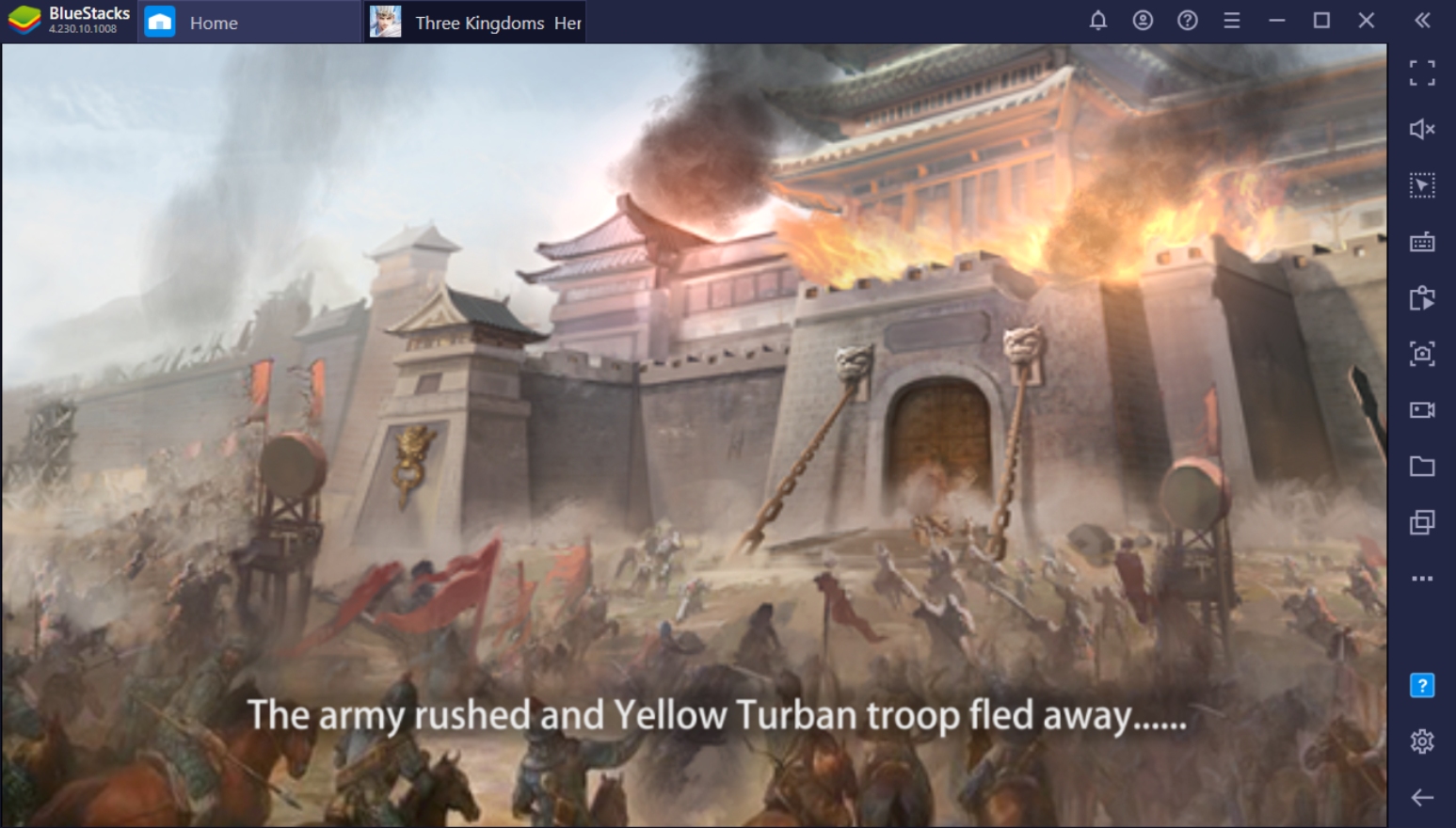 Screen Recorder
Share your gameplay of Three Kingdoms: Heroes Saga with different players online in social media groups or gaming forums on the internet. Use the BlueStacks Screen Recorder Function to record yourself playing your favourite games effortlessly. The recording will appear the same way it would when you play the game on your smartphone device.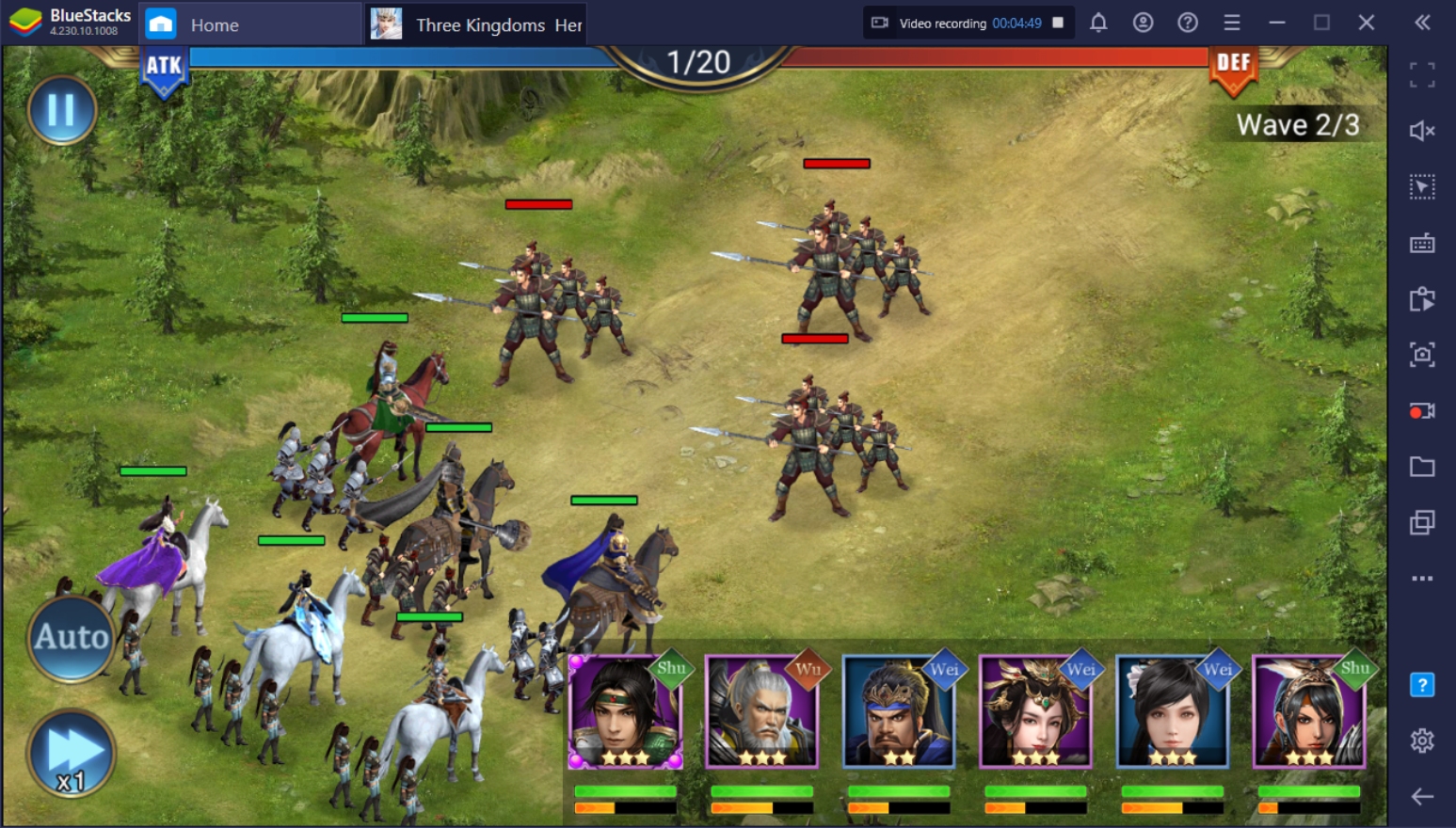 Conquer this Age of War with your Wits!
Soldiers are being brought in every day to fight battles all over the empire. Great leaders rise and fall as swiftly as an arrow set loose in the wind. The times are uncertain, and people's lives become expendable, so you must choose a path that benefits you and the people who have placed their trust in you. This war will not end as quickly as it started; you must prepare your people for anything that comes their way. You are the only one who can protect the weak from being taken!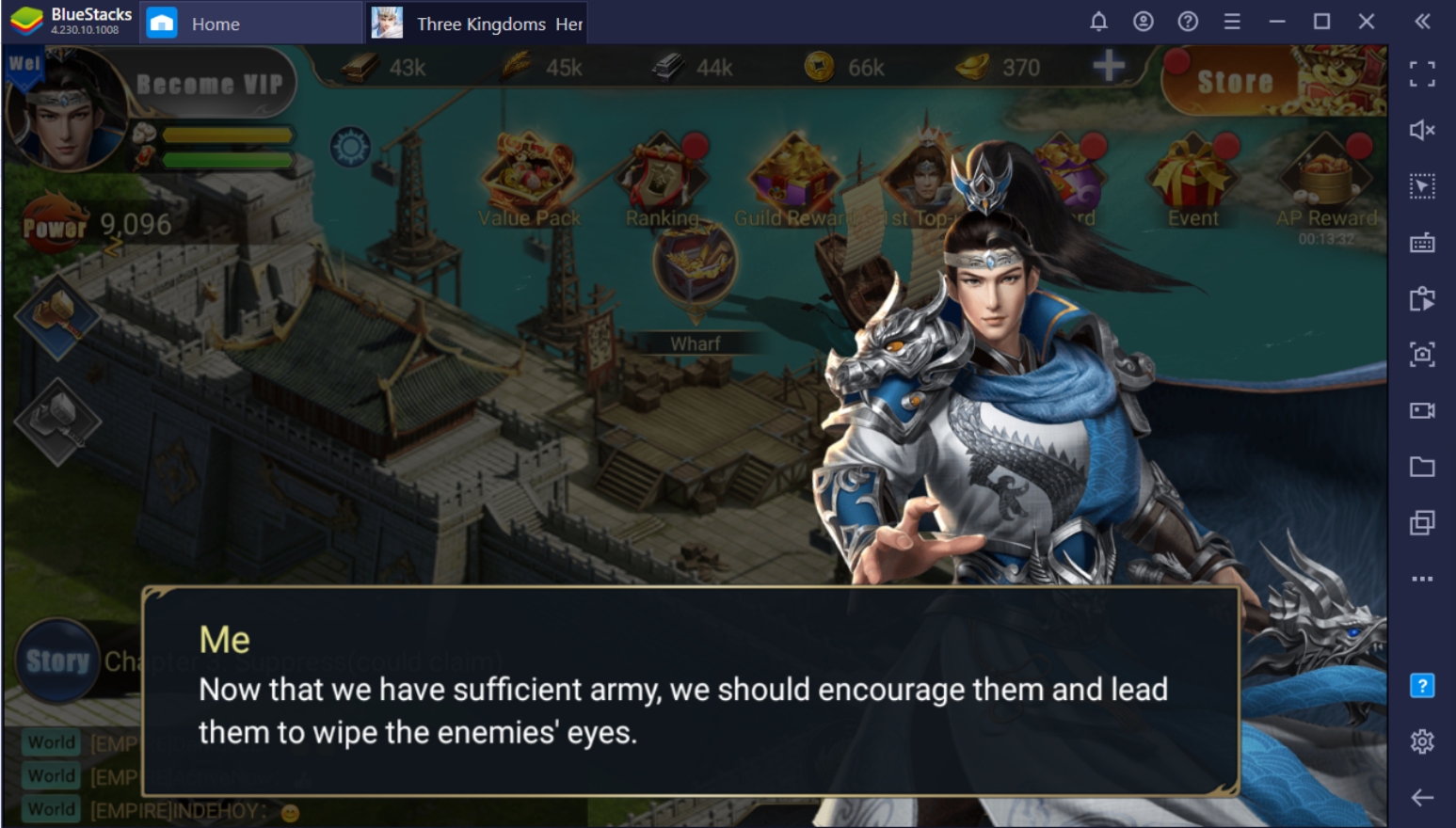 Three Kingdoms: Heroes Saga will test your decision-making skills and knowledge of warfare and economy. Nothing in this game is easy; one mistake can cost you countless hours of hard work and sacrifice. You must gather robust and reliable allies to help you win this war, and who better to have as an ally than BlueStacks? The fate of every single person in the empire now rests on your shoulders. Become the next greatest general who will bring much-needed peace to the land!