Game Guides
Three Kingdoms: Heroes Saga on PC – Tips and Tricks for Beginners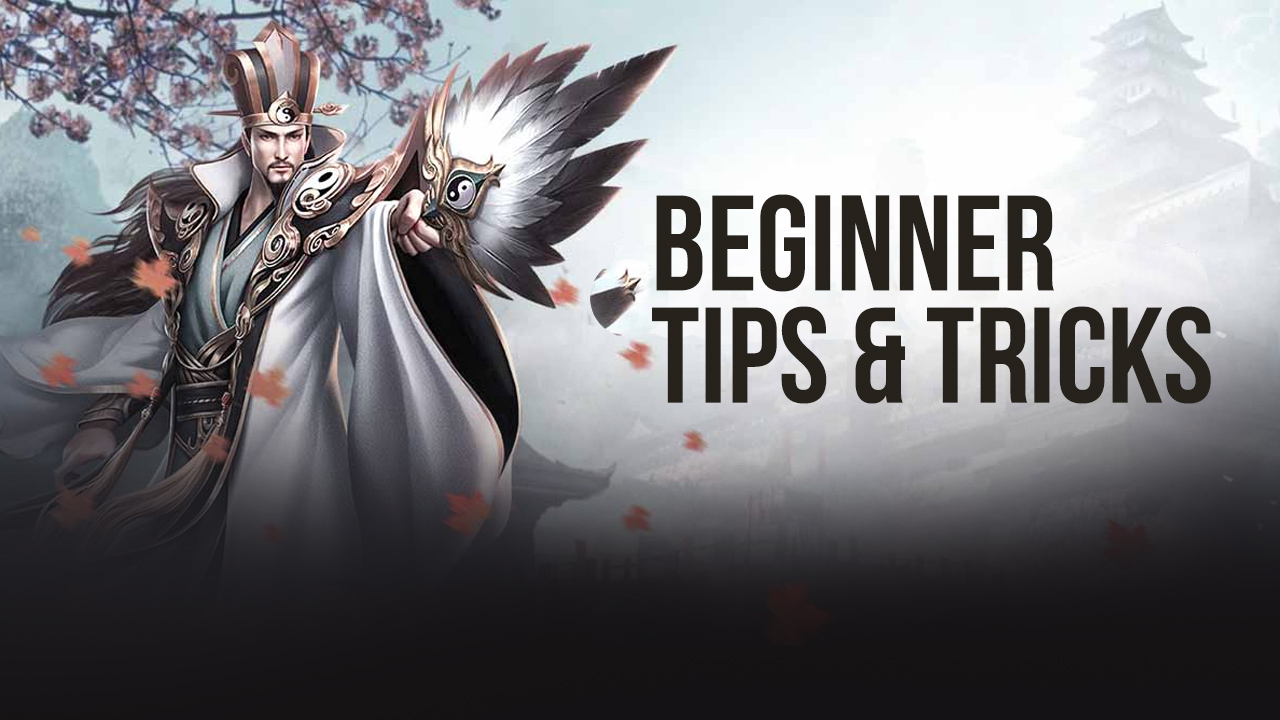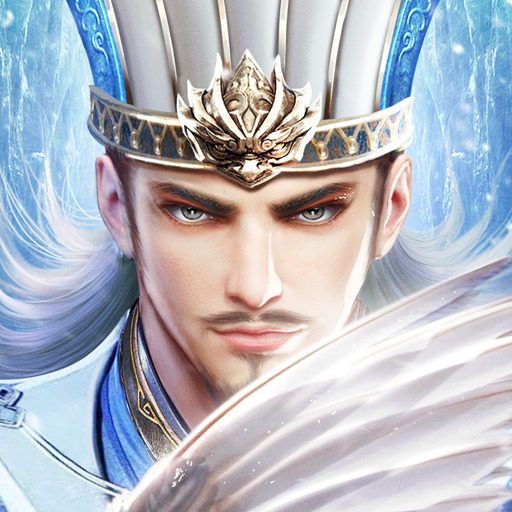 Three Kingdoms: Heroes Saga gives a breath of fresh air to real-time strategy games by giving players the ability to continually take care of their kingdom and face the different threats that await it. Games of this calibre may not look that difficult to play, but the strategic element added to this game makes every decision important towards progression. When your city is left established incorrectly, you become an easy target for other players to attack or raid.
Real-time strategy games aren't as easy as other games because of the grave consequences of decision-making. While you're under the limited-time protective barrier, everything about the game seems easy to play. Once your bubble expires, every other kingdom will start scouting and attacking your domain. The first few days will be critical towards your kingdom's survival, so make the most out of it and learn how to create a fearsome city.
1. Maximize Resource Production
Upgrading your resource tiles will serve a huge purpose for you in the future. The two most important resources you'll need are Iron and Food – they are used to train your army and are the easiest resources to expend. Ensure that you build numerous Farmlands and Iron Mines, minimizing the number of logging camps to no more than three or four. Having more food and iron allows your kingdom to accommodate more soldiers, which is necessary for defending against other cities.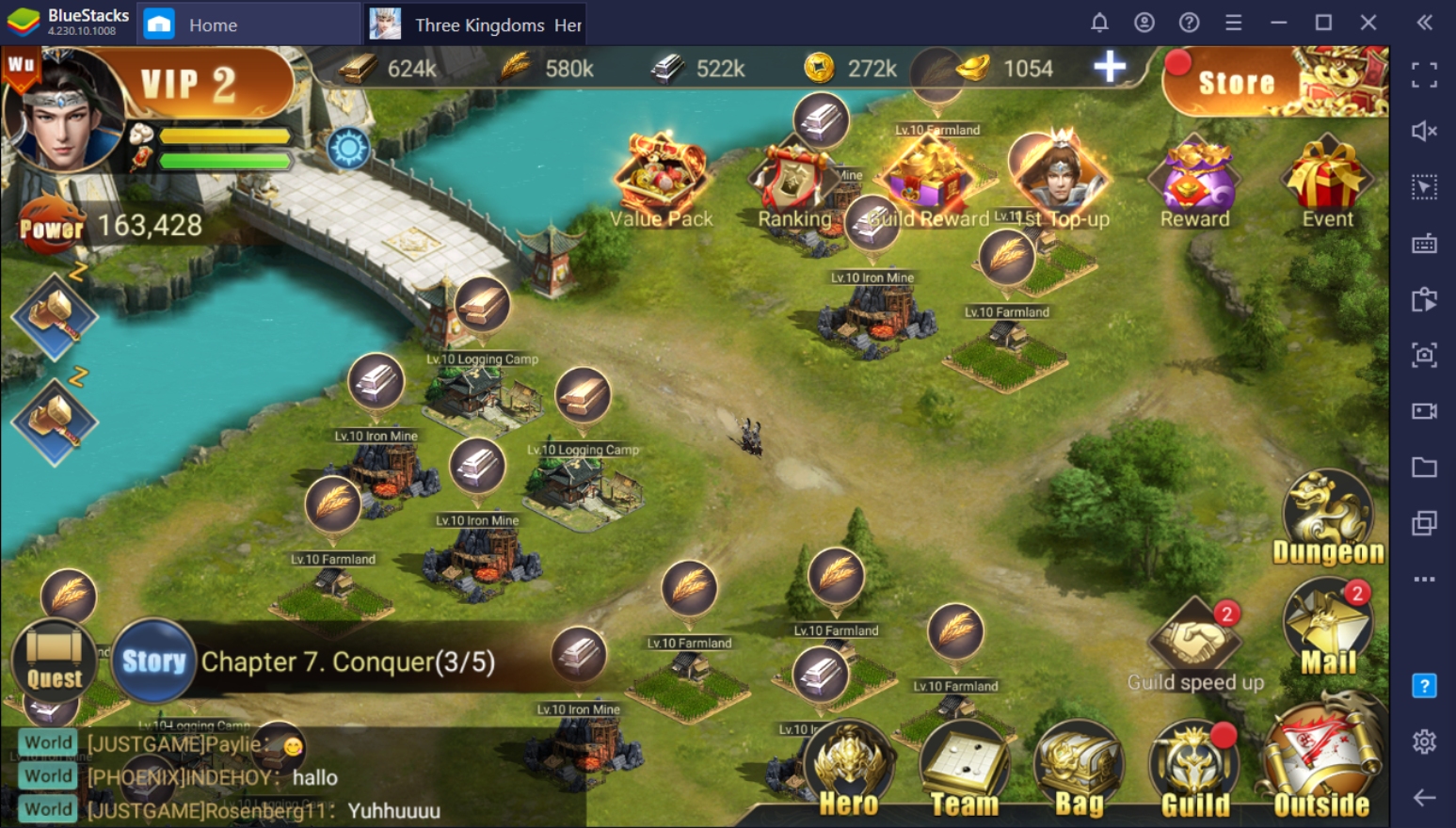 Once you start training your army and upgrading your city, you'll notice that your spare resources begin to dwindle. At higher levels where your buildings and troops cost more, they will become even more demanding of your resources, which is challenging to keep up. Ensure that your resource buildings are always at maximum level and that you collect your resources before they reach the maximum production capacity. Letting your resources sit at full for hours is a huge waste.
2. Keep Training Soldiers
Soldiers comprise most of your military power, but creating a massive army isn't an easy task to accomplish. Having efficient resource production is the backbone of developing a vast army that can withstand any attack; make sure to cement that first before trying to train troops you can't maintain. Your barracks should always be training soldiers so that, by the time your protective shield expires, you're able to defend yourself against the strongest cities in the server.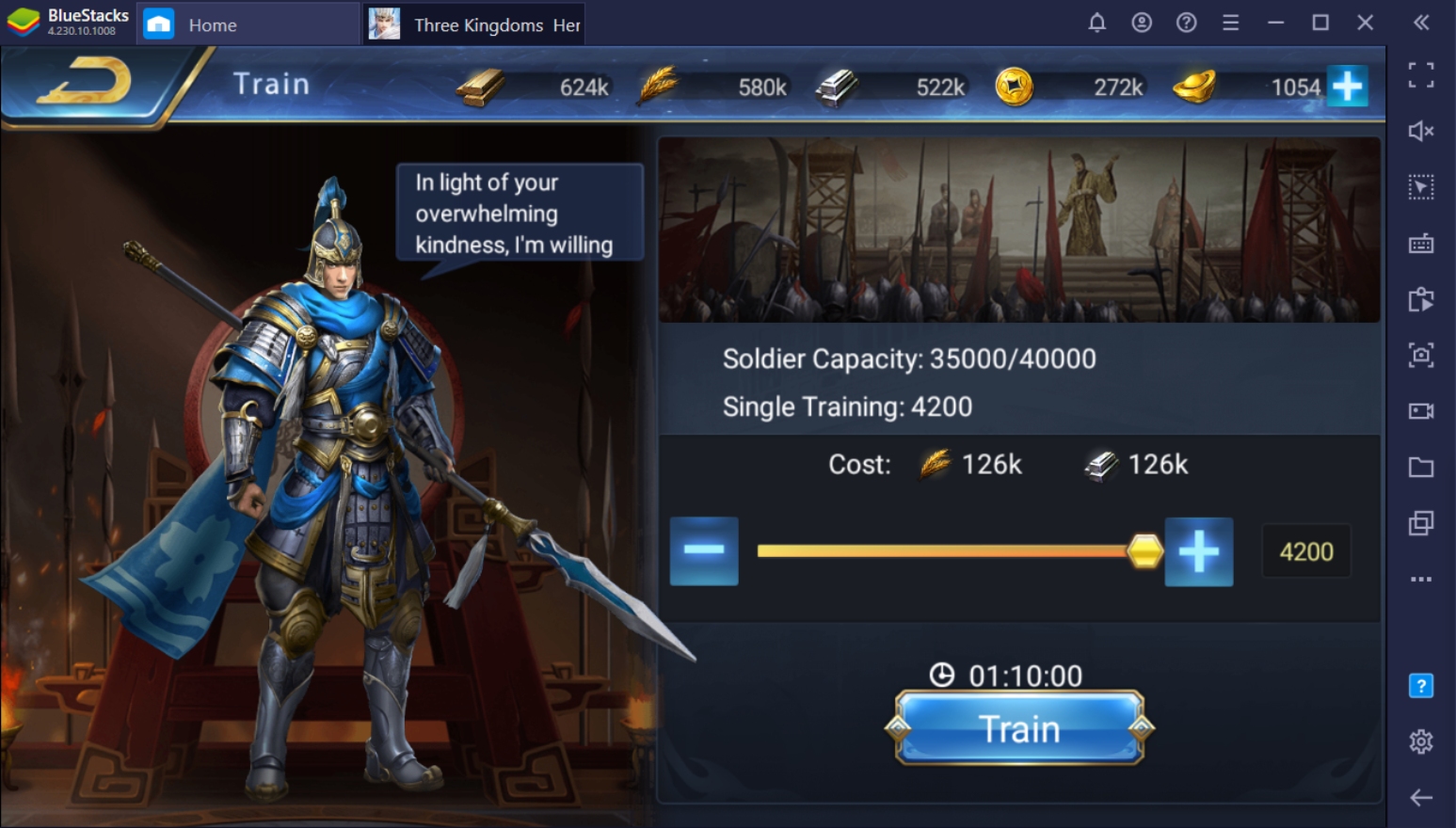 There is a maximum capacity concerning how many soldiers you can have at a time. Ensure you reach that threshold and upgrade your barracks to its maximal level whenever you upgrade your palace. Once your shield pops, be prepared to lose quite a few soldiers for the sake of defending your city, then bounce back by training more troops in their place. Higher-level walls and well-equipped heroes will help you defend better against enemies that try to conquer or raid resources in your city.
3. Keep Your Builders Busy
Every time you upgrade your palace, you should make sure that you upgrade all your other buildings to match its level. Rushing to Palace Level 8 without upgrading your buildings is essentially military suicide – you won't be able to cope with distributing your resources to buildings and soldiers at the same time. Raise your palace level only when you've completed upgrading every other infrastructure in your city, and have enough leftover resources to make soldiers too.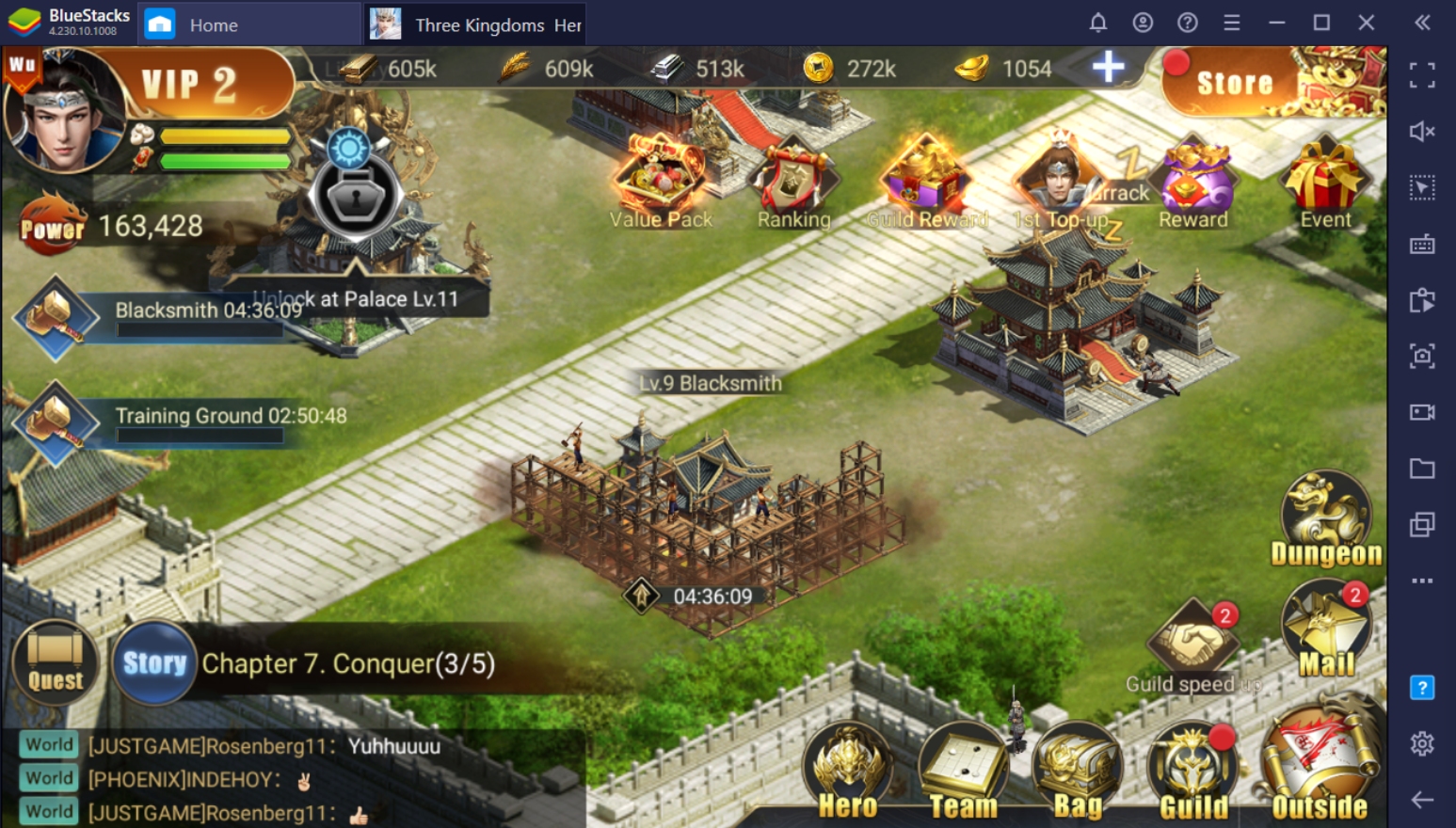 An excellent way to upgrade your buildings is by using the Instant Build option. It allows you to instantly upgrade the specific building without waiting a long time for it to complete. It's ideal to do this for your resource buildings to collect resources at max production continuously. Also, use your gold to unlock the second builder option so that you're not limited to upgrading your facilities one at a time. The game makes sure to provide you with enough gold to unlock the second builder and then some.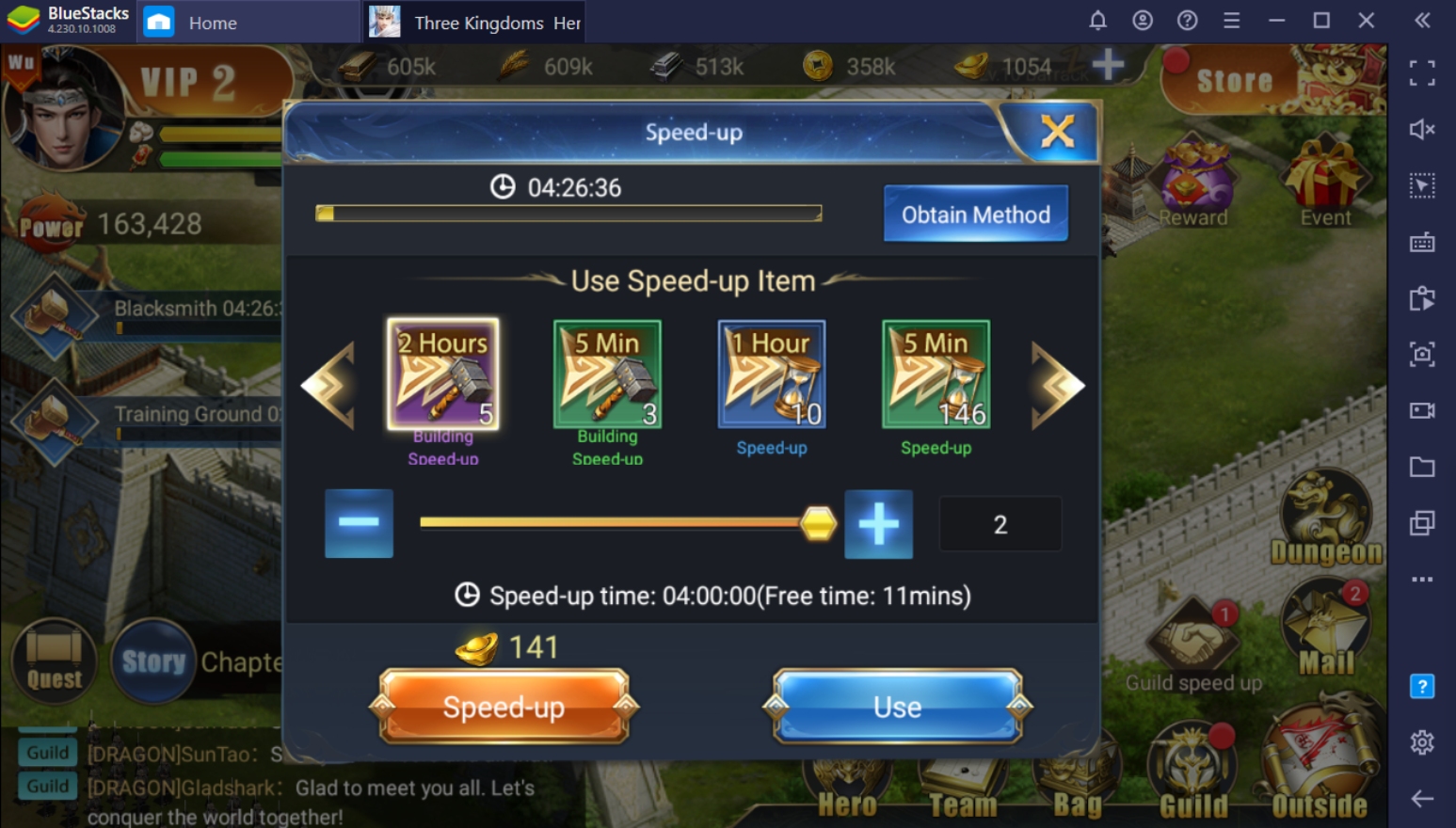 4. Send Your Troops Outside
Producing resources using just your buildings won't be enough to satisfy your soldier's high demand, which is essential to do. Resource plots exist outside your walls, and the safest time you can harvest them is while your shield still protects you. It's risky to have your soldiers sit in a resource plot for 40 minutes while leaving your city unguarded. This risk is why you should make the necessary preparations first if you want your city to fight against the kingdom's strongest players.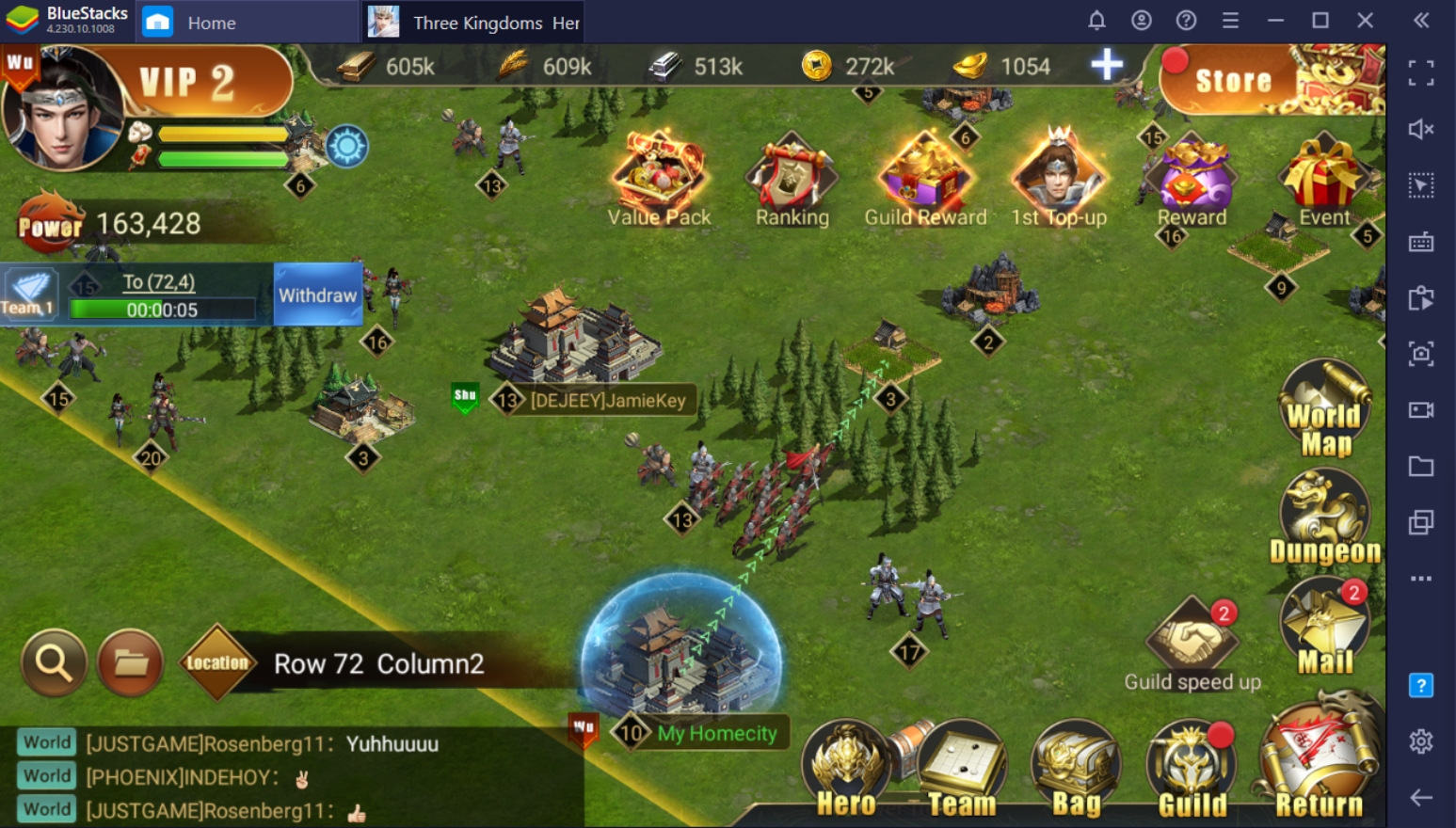 5. Join an Alliance
Alliances fortify your standing in the server and will make other players think twice before attacking you. If you join forces with high-ranking people in the server, you won't be bothered by the other players. Of course, you'll need to carry your weight in the guild by completing tasks or donating resources. You could also try using BlueStacks Multi-Instance Function to create your own alliance and help defend your main account from overambitious enemies.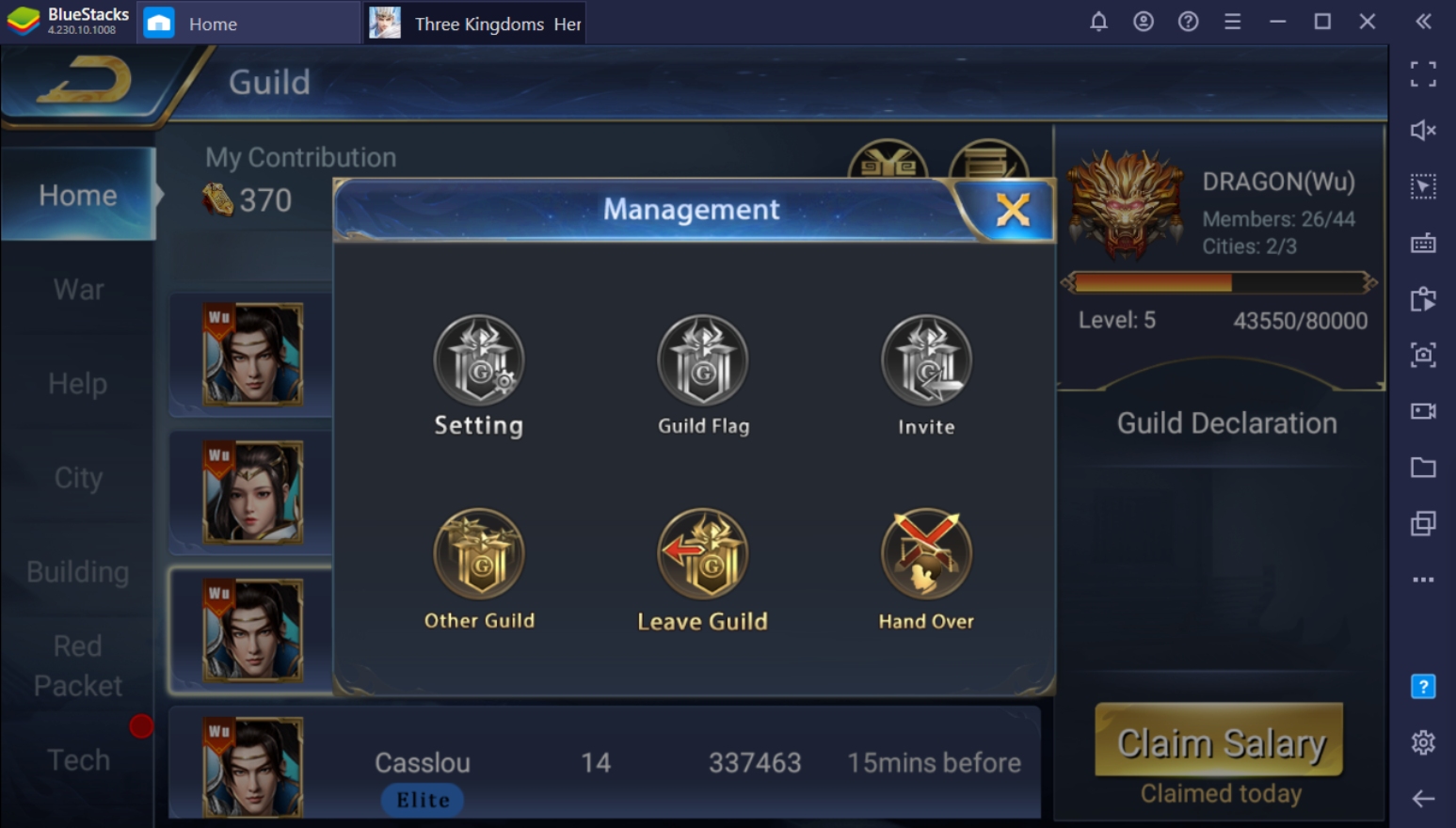 Communicate with the Other Players in the Community
Communication is vital in learning different things about the game. You can add friends and message them if you find anything confusing. Befriending other players can also work to your advantage; you'll be able to protect each other when the time comes. Adding people is also great if you want to enjoy the game's social aspect and make new friends. While this tip isn't exactly a necessity for all players, it is still useful to consider making friends instead of making enemies along the way.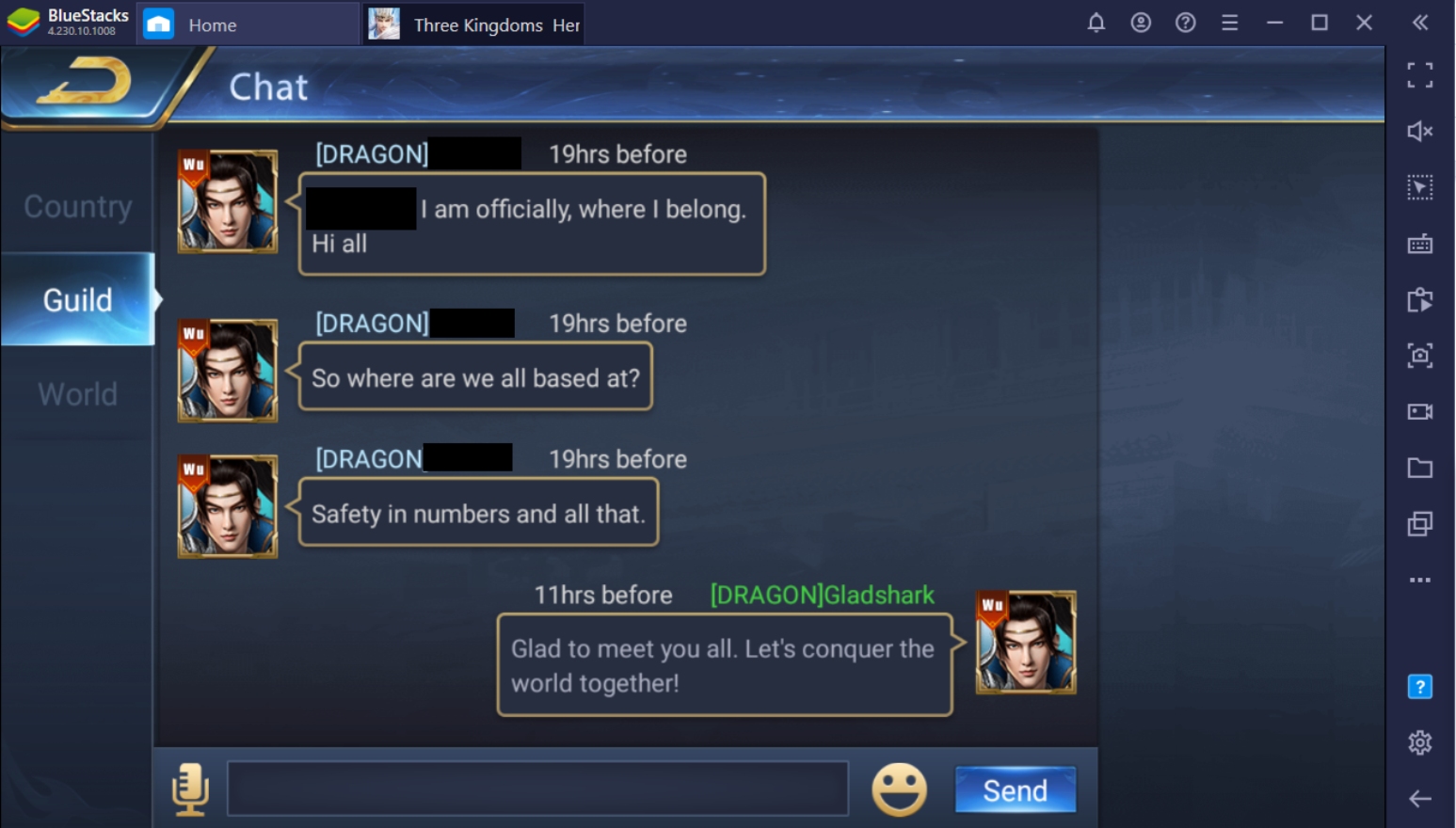 Prepare for the Battles that Lie Ahead
Three Kingdoms: Heroes Saga is a war game, and if you plan on just passively collecting resources and upgrading buildings, you won't survive for very long. It is inevitable for you to fight against other players; it's your choice whether you want to remain as a defender or take matters into your own hands and attack them in return. Regardless of your choice, the battlefield will never be idle, and you have to make sure that the soldiers you send are fighting a battle that they know can be won.