Game Guides
BlueStacks' Beginners Guide to Playing Three Kingdoms: Art of War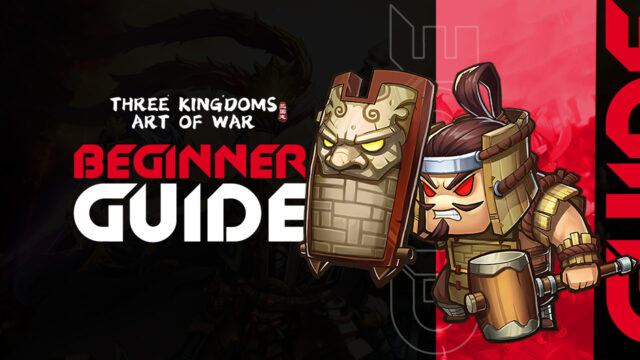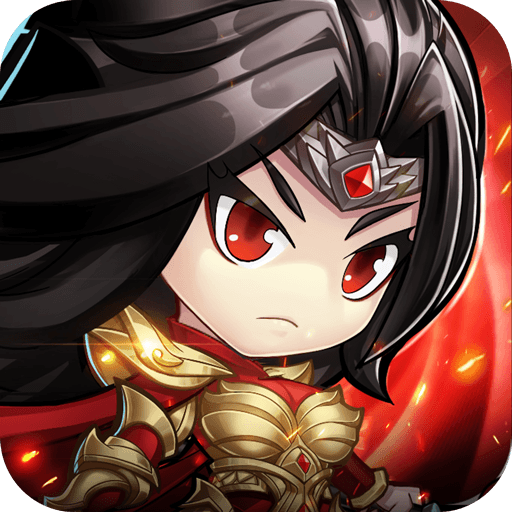 Ready to begin your adventure and play Three Kingdoms: Art of War on BlueStacks? Hear us out before you do! The game is very fun and jumping into it with a fresh player may offer a really great experience but it's always good to have a plan before you commit your time and resources to a new game. This beginners' guide aims to help players discover the most important things about Three Kingdoms: Art of War without taking away their initial experience as a new player.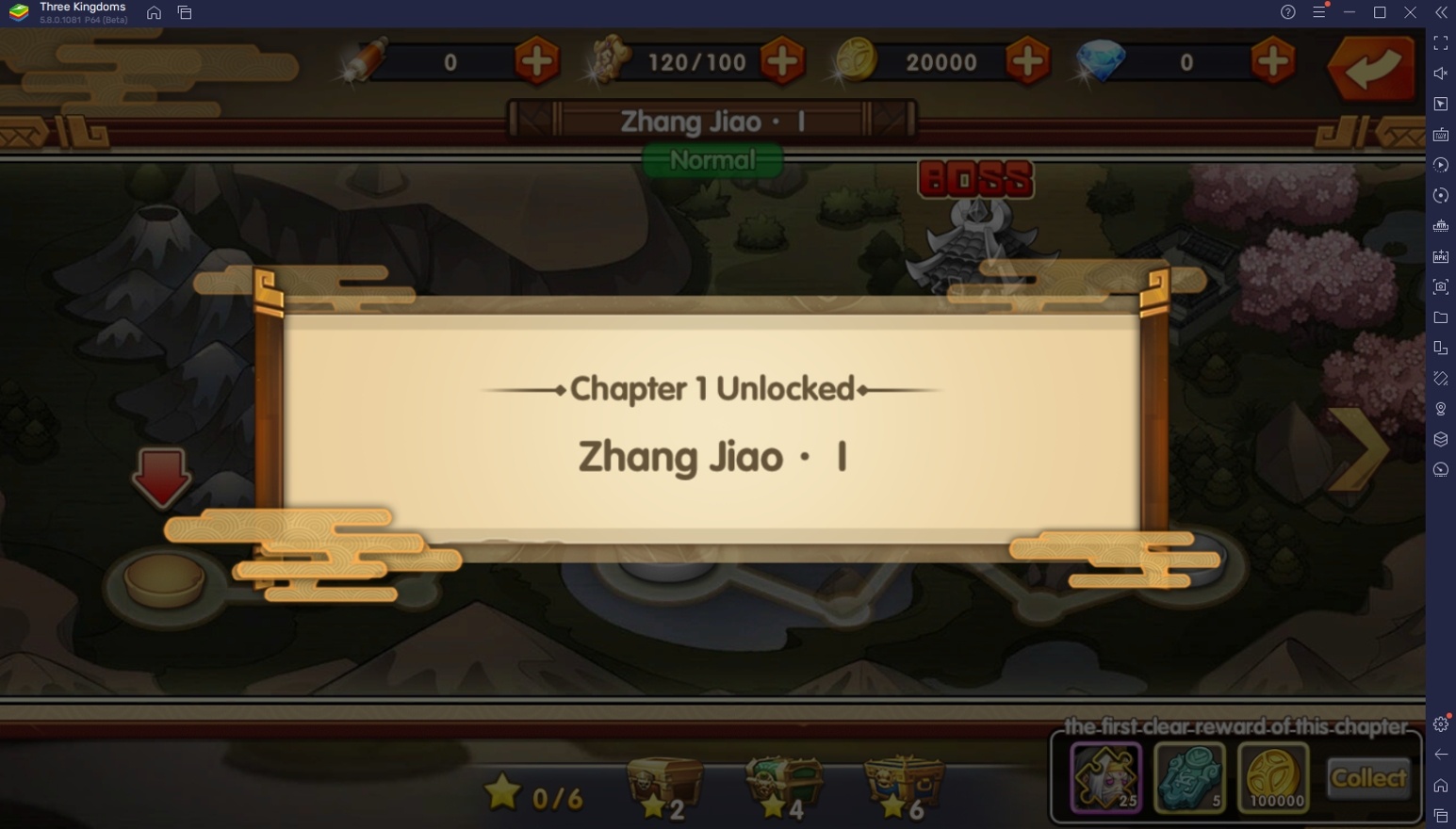 Three Kingdoms: Art of War is a turn-based RPG where you will be collecting heroes and forming a powerful team to use against powerful enemies. Make sure to Install Three Kingdoms: Art of War on BlueStacks so that you can experience the upgraded feeling of having to play your favorite Android games on your PC. Let's take a look at some of the most important tips that players need to know as a beginner if they're looking to play the game efficiently for an extended period of time.
Collecting Heroes
Collecting heroes is basically the central motif of Three Kingdoms: Art of War. There are many different characters inspired by the Chinese Three Kingdoms period that people who are familiar with may be excited to acquire as they play the game. This game features a gacha system where players will be able to get heroes by spending currency such as tickets and money for a chance to get a random hero of varying rarities and use them to fight against other players or enemies in the game.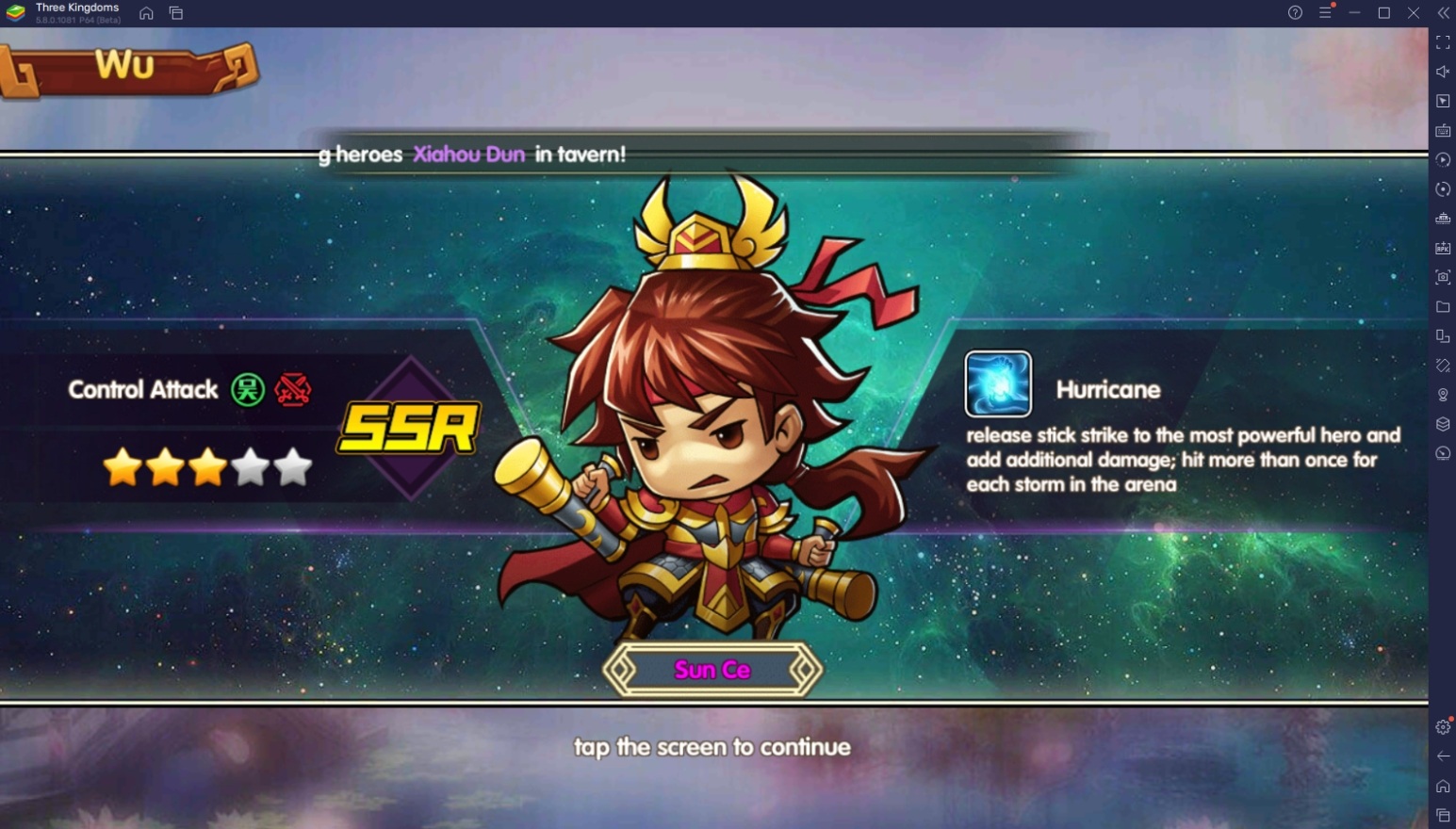 It's important for players to constantly collect heroes because they'll be encouraged to play a very powerful team. As a beginner, it's hard to know which units are good or bad according to their looks. The general rule is to collect SR and SSR units, which are their rarities, since those characters have very good stats and abilities, making them useful in most scenarios. You can try to summon heroes in the Tavern or collect their puzzle pieces by completing various parts of the story.
Adventure
The Adventure Mode or Battle is the main campaign of Three Kingdoms: Art of War. This is where most of the action in the game occurs and players will be using the heroes that they've acquired to defeat enemies that the game has prepared. Adventures are separated by chapter and each chapter has multiple stages that players will need to complete in order to progress to the next area. Once a chapter or stage has been completed, the player will be given a reward according to its difficulty.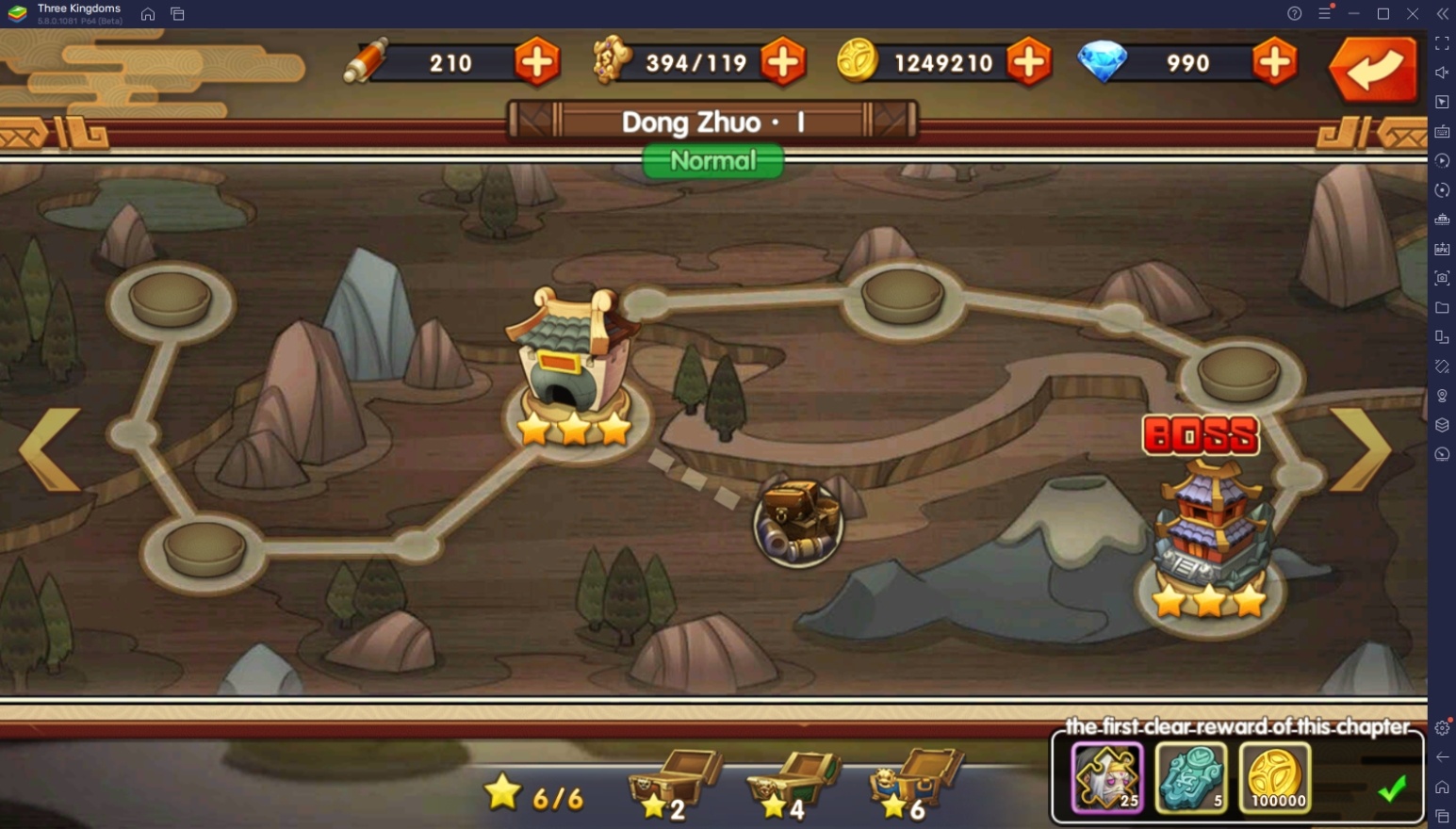 Once a player has completed a chapter, they will be able to re-run that chapter at a higher difficulty (from Normal to Elite then Ultimate being the final difficulty). Take note that each chapter also has Treasures, which is a feature that players can participate in to get additional rewards whenever they earn resources from the adventure. It's important for the player to constantly push through the story and get a 3-star rating in each stage so that they get useful rewards that will help them out.
The City
The City is the main area in Three Kingdoms: Art of War and acts like a "lobby" in traditional games where players can do most of the things they need to do. This includes features like summoning new heroes in the tavern, buying stuff in the shop, going to the academy, and other unlockable gameplay features. It's a good idea for players to look through the city and discover all of the features available here and how they can unlock it so that they can work towards that goal more efficiently.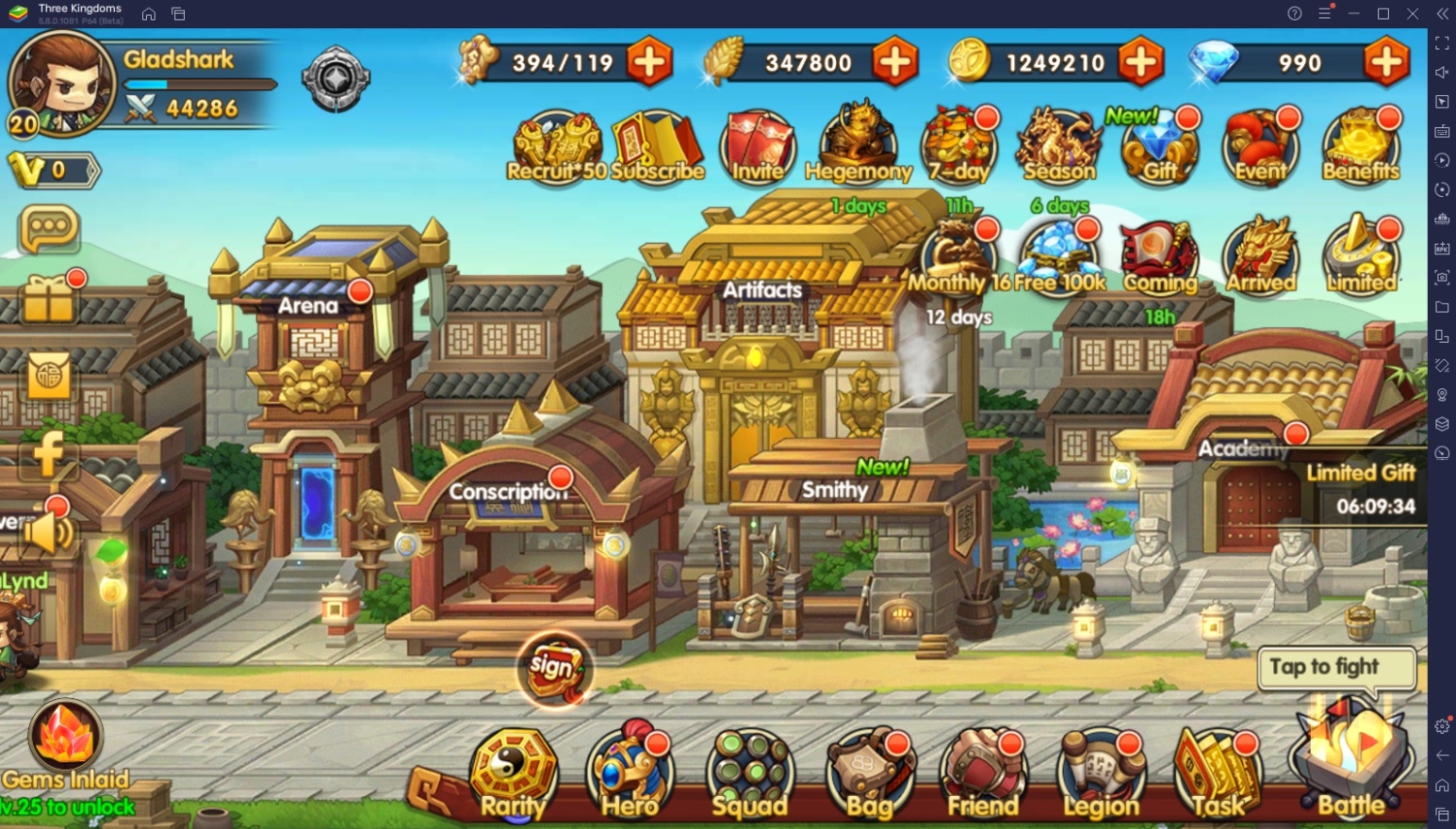 There are a lot of important features in the city and most of them has their uses, so it's important that players review what they can do here. A common mistake that beginners make when they play the game is ignoring most features completely when they get more comfortable with the game because they don't realize how important some of these features are, especially those that have a daily reset. We recommend visiting all of them at least once each day and participating in the events.
The Arena
The Arena is the main PvP mode for the game where the player will be competing against other players to make it to the top of the ranked ladder. Players will begin their journey at the very bottom of the rankings and play against system-generated enemies first and eventually meet real players a bit later. This is considered the ultimate goal for a lot of hardcore players since they're able to showcase the capabilities of their team by beating some of the most powerful players on the server.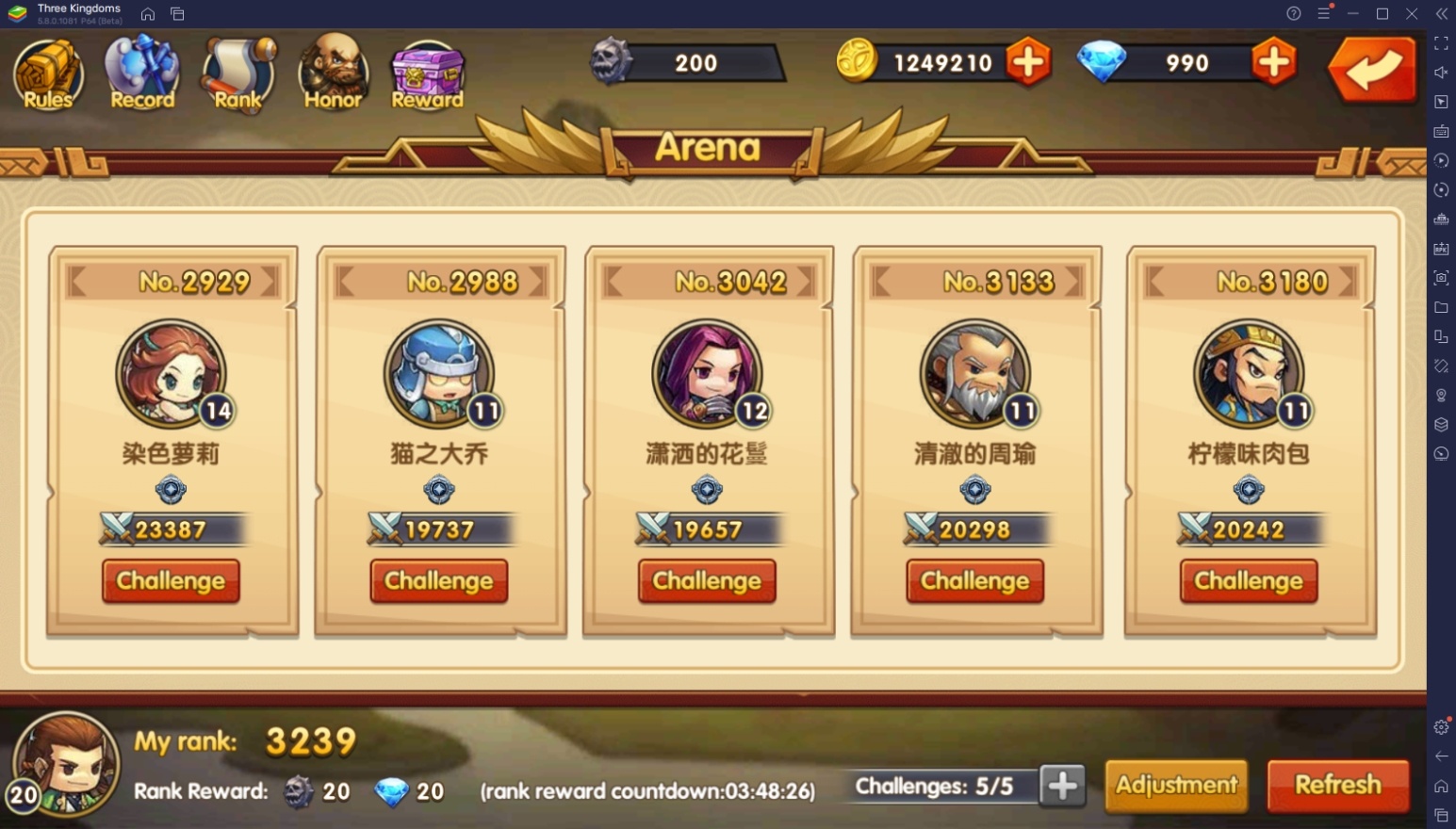 The enemies that you fight along the way become more difficult as their combat power values increase the higher you go. The combat in the game features a restricted auto-play system where both sides will be controlled solely by the AI so the player has no control over how their team will perform in battle. It's a good idea to make all your preparations by assembling a powerful set of heroes that work well together and have unique roles to ensure that they will be able to win against other teams.
Combat Power
Combat power is a value that determines how strong your account has grown as you play the game. The value increases every time your heroes gain a boost in their stats and skills, which convert into a number that shows how much your power level has increased. The higher the combat power becomes, the stronger your account will be. While combat power isn't a solid indicator of strength in the game, it's more common for a player with higher combat power to win against a player with a lower value.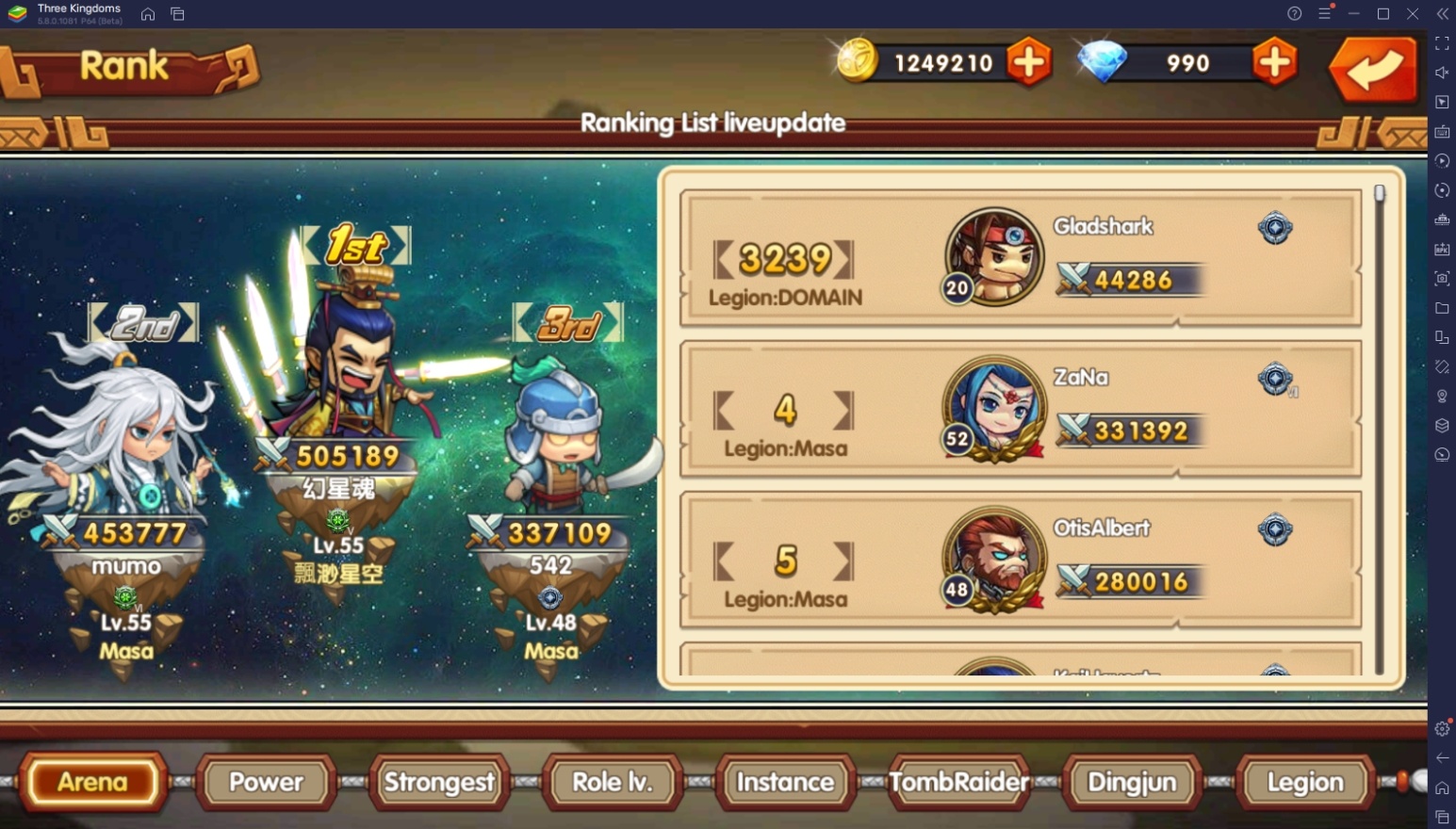 There are many ways to increase your combat power in the game such as leveling up heroes, leveling up equipment, and promoting your units to the next tier. Make it a habit to increase your combat power by a relevant amount each day to ensure that you're constantly progressing through the game and keeping up with the more competitive players.