Game Guides
How to Play Three Kingdoms: Art of War on PC with BlueStacks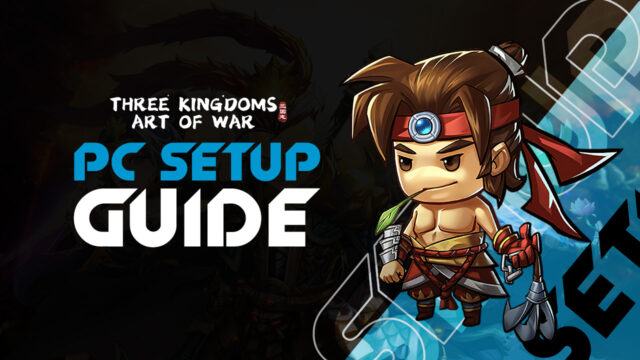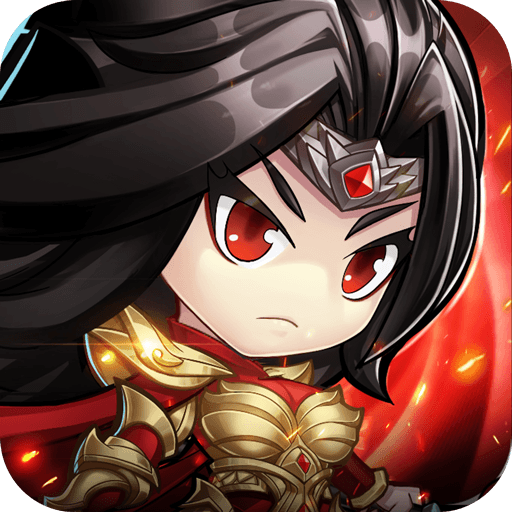 Get ready to play Three Kingdoms: Art of War as the new turn-based RPG rises in popularity because many players are already having fun collecting different heroes and fighting the strongest opponent in the game. Take your experience to the next level as you play this game and all your other favorite Android games on your PC by downloading BlueStacks to join millions of other users who have changed their perception of playing their favorite mobile games on a much more versatile platform!
Three Kingdoms: Art of War is a turn-based strategy RPG based on the historical events of the Chinese Three Kingdoms period that featured the warring state of the country. In this game, you'll be introduced to some of the more famous names that made an impact during this period with a little twist of fantasy to spice things up. The gameplay tests the player's ability to use all the characters they've collected and utilize them to the best of their combat skills.
How To Set Up Three Kingdoms: Art of War on BlueStacks
Three Kingdoms: Art of War plays very well on your PC, especially if you like to multitask while playing your favorite games. Gaming on your phone can really take your attention off what you're currently doing and it can be unproductive if you're at work or school. Many players have made the switch to BlueStacks to reduce the need for them to pick up their smartphones just to play a game and simply do everything they need to do on their computers instead.
To Install Three Kingdoms: Art of War on your computer, please follow these easy steps:
On the BlueStacks website, search "Three Kingdoms: Art of War" and click on the relevant result.

Click on the "Play Three Kingdoms: Art of War on PC" link on the top left.

Download and Install the

BlueStacks

App player on your PC.

Click on the "Three Kingdoms: Art of War" icon at the bottom in the app player.

Complete the Google Sign-in to install the game.

Click the Three Kingdoms: Art of War icon on the home screen to start playing.
Useful Features When Playing Three Kingdoms: Art of War
The best part about playing Three Kingdoms: Art of War on BlueStacks isn't just because you can now play all your favorite Android games on PC, it's the features that you get after you download the platform. BlueStacks is optimized to give gamers everything they wished they ever had when playing on their smartphones. We have some examples below that might help give you a better idea on why so many people have made the switch already.
The Multi-Instance Function is a feature that allows players to open multiple BlueStacks windows that enable users to open two or more games at the same time. This is usually used for players to play multiple instances of one game they're playing for purposes such as rerolling their accounts to get the best possible chance to get the perfect characters. Although, it's versatile in how players want to use it and is only limited by the usage capacity of your own PC.
Three Kingdoms: Art of War uses a gacha system that players may want to take advantage of by rerolling using the Multi-Instance Function. Instead of resetting your account on your phone one at a time, you can use this function to create multiple accounts at once and start searching for the best possible heroes that you can in the gacha system. You can also use this function to open a different game so that you can maximize your play time.
The BlueStacks Macro Feature is pretty unique in its usage and many people have come to appreciate its functionality in gaming. This feature allows players to create macros, which are commands that do a specific set of actions according to the player's preference. It's basically a custom auto-play function. This feature creates macros by recording the player's inputs specifically while they're playing which they can replay at a later time.
Creating macros in Three Kingdoms: Art of War can be extremely helpful if you're trying to min-max your progress. Even though the game already has an auto-play feature, it still doesn't cover the tasks that players might find to be too much of a chore because they're completely repetitive and aren't fun to do every day. This feature can really help in reducing the number of stuff you need to do manually and upgrade the overall gameplay experience for the better.
The BlueStacks Eco Mode is a pretty straightforward function. It adds a quality of life improvement layer to the game for players who are having trouble with the performance of their computers when trying to open process-heavy games. The feature does that by cutting down the processing percentage of all your BlueStacks instances to open up more space for your computer to run more apps or simply just cut down on the power that it's using.
Three Kingdoms: Art of War isn't a game that takes up a lot of your computer's processing capabilities, but if you start opening more than one window on your PC, it might cause some problems running apps that you really need. Opening the Eco Mode function on your idle instances can help out a lot and improve your computer's performance.
Fulfill Your Destiny in Three Kingdoms: Art of War
As the three states wage war against each other to establish their supremacy, you have been summoned into this era as the master strategist that will defeat Lu Bu, who is considered the biggest and most powerful villain in Three Kingdoms: Art of War. Will you take up the difficult task of assembling and leading the most powerful team of heroes available in this era?
Playing the game offers a really relaxing way to pass the time while offering an exciting and satisfying experience when you get really powerful heroes using the gacha system. Many players have begun their adventure and are climbing up the ladder to establish themselves as the best in the server. If you're looking to compete against them, make sure to follow BlueStacks for helpful guides that help you become the best!