Game Guides
Tower of Fantasy Specification Comparison – Get the Best Experience with BlueStacks, Without the Need for a Gaming PC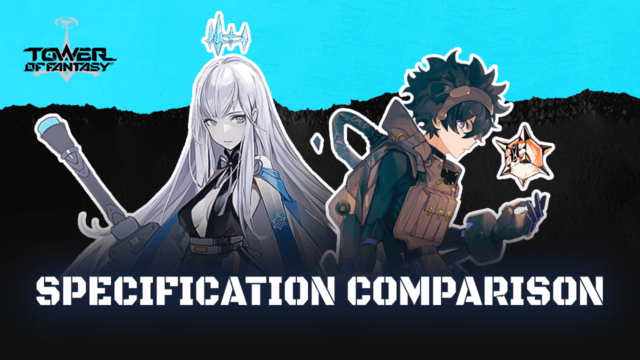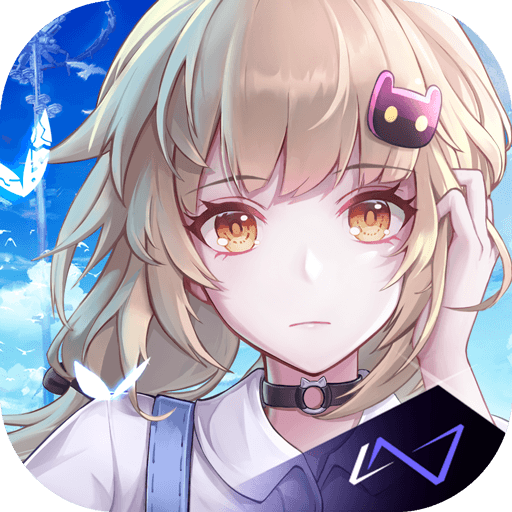 Tower of Fantasy is one of the most anticipated mobile games to come out in recent times, being known in the community as the "Genshin Impact Killer", on account of its similar style to MiHoYo's phenomenal open-world game, which created an expectation that this would be the title to dethrone what, up to this day, is known as the king of open-world mobile MMORPGs. And while Tower of Fantasy is quite similar to Genshin Impact in more ways than one, it also has a few exclusive features that set it apart, such as a shared open world where players can run into each other and group up, as well as multiple different ways to traverse the land of Aida.
Tower of Fantasy was released both on mobile, as well as on PC, with dedicated clients for each platform. However, even though this native support on each platform is a very welcome feature, the fact that Tower of Fantasy is massive, combined with its breathtaking visuals and graphics, make it so that only players with powerful computers or phones are the ones who will be able to enjoy this game to the fullest, while others will have to tweak and adjust their settings in order to achieve a playable performance, at the expense of the graphics.
Luckily, you can get the best experience with this game by playing Tower of Fantasy on PC with BlueStacks, particularly if your PC or mobile are on the low end of the hardware spectrum. With our Android app player, you won't have to break the bank getting a good PC or mobile that can run Tower of Fantasy on the highest settings, since BlueStacks runs on virtually any computer, and can achieve great performance even on PCs that meet its minimum requirements, and ideal performance for those who meet its (quite accessible) recommended requirements.
In this article, we'll be exploring the best options for enjoying Tower of Fantasy on PC, and explaining why BlueStacks is ideal, particularly for those who don't own powerful gaming computers.
Tower of Fantasy Minimum and Recommended Requirements Comparison
From the very outset, it's clear that Tower of Fantasy is meant to provide a premium visual experience, particularly since it's set in a massive open world that players can continuously explore and discover. However, this setting comes with one important requirement: It requires powerful hardware in order to not only look good, but also to run with good performance. And since the combat in this game is completely in real-time, having stable performance is pivotal for the player's success.
Fortunately, as we mentioned above, those without gaming computers can still get good performance and graphics by playing Tower of Fantasy on PC with BlueStacks. And to illustrate this statement, let's take a look at the minimum and recommended requirements to run Tower of Fantasy natively on PC, compared to what is needed for running the same game on BlueStacks:
Tower of Fantasy Native Minimum Requirements
Operating System:

Windows 7 SP1 64-bit / Windows 8.1 64-bit / Windows 10 64-bit. 32-bit operating systems are not supported.

Processor:

Intel Core i5 or equivalent

Memory:

8 GB RAM

Graphics:

NVIDIA GeForce GT 1030

DirectX:

Version 11

Minimum Storage Space:

22 GB
Tower of Fantasy Native Recommended Requirements
Operating System:

Windows 10 64-bit

Processor:

Intel Core i7 or better

Memory:

16 GB RAM

Graphics:

NVIDIA GeForce GTX 1060 6GB or better

DirectX:

Version 12

Recommended Storage Space:

25 GB or more
BlueStacks 5 Minimum Requirements
OS:

Microsoft Windows 7 and above.

Processor:

Intel or AMD Processor.

RAM:

Your PC must have at least 4GB of RAM.

HDD:

5GB Free Disk Space.

You must be an Administrator on your PC.

Up to date graphics drivers from Microsoft or the chipset vendor.
BlueStacks 5 Recommended Requirements
OS:

Microsoft Windows 10

Processor:

Intel or AMD Multi-Core Processor with Single Thread benchmark score > 1000.

Graphics:

Intel/Nvidia/ATI, Onboard or Discrete controller with benchmark score >= 750.

RAM:

8GB or higher

HDD:

SSD (or Fusion/Hybrid Drives)

Internet:

Broadband connection to access games, accounts and related content.
Judging solely from the requirements alone, even the recommended requirements for running BlueStacks 5 are arguably lower than the minimum requirements for running Tower of Fantasy on the native PC client. And this is excluding the fact that, on mobile, Tower of Fantasy takes only 8GB of space, while the minimum space needed for the PC version is a whopping 22GB.
These factors make BlueStacks much more accessible for those who have dated hardware, or are gaming on computers with older components and that don't have much storage space available. And the best part is that, since BlueStacks is much stronger than even the most expensive flagship phones on the market, you'll get comparable performance even on computers that meet at least the minimum requirements to run our emulator.
Benefits of Playing Tower of Fantasy on PC With BlueStacks
As we mentioned just now, when it comes to playing Tower of Fantasy, BlueStacks is capable of providing the best performance, comparable to what you'd get on the native PC client, even with the highest graphical settings. The only difference is that our emulator, compared to the PC version, has much lower requirements, which would make it ideal for users with low-end PCs. However, beyond the performance and visual aspect, BlueStacks also has a variety of tools and features that can enhance the player's experience far beyond what even the strongest PCs and phones could achieve.
Here are just a few of the other benefits that you can get from playing on BlueStacks:
Fully customizable keyboard and mouse controls.

Native gamepad support with customizable keybindings

Streamlining of repetitive tasks with macros

The possibility of playing on multiple accounts at the same time

Features to simplify rerolling, for those who want to unlock specific characters from early on.
Whether you're gaming on a monster computer, or on a low-end system, BlueStacks has something to offer to all its users, beyond letting everyone play Tower of Fantasy with the best graphics and frame rate. Check it out for yourself and see what all the hype is about!