Game Guides
Fastest Way To Get Free Credits in Wizard of Oz Casino on PC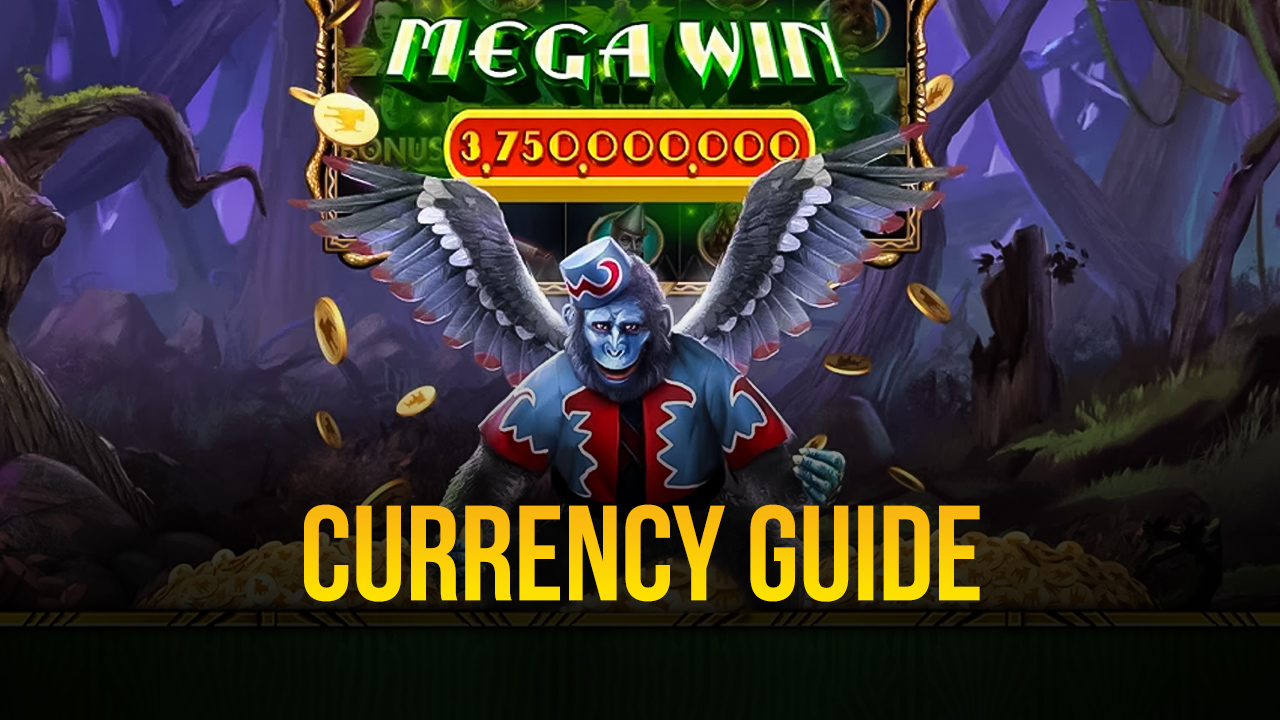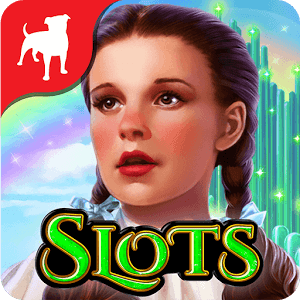 Struck out on Wizard of Oz Casino? Don't worry; it's not the end of the world! There are plenty of ways for you to get more credits so that you can hop back on that slot machine and earn back everything you lost. Starting from zero again can be pretty tough, but it can also be motivating to climb back to your former glory; that is, once you get the necessary capital to go at it again. Even the most experienced casino players have a bad day at the slot machine and end up losing more than they gained.
It's not rare for casino players to lose their entire credit pool at the slot machine. After all, those things are designed to make you spend rather than win the grand prize. Wizard of Oz might not have the same design compared to the usual set of slot machines, but the concept of winning and losing remains the same. If you've read about our Tips & Tricks To Win Big, you'll know how to prevent big losses; if you didn't, then here's a few things you can do to get back on your feet.
Completing Daily Challenges
The very essence of playing a game is completing various quests. Wizard of Oz Casino also features a questing system called Daily Challenges that gives a decent amount of credits as a reward. You can complete these quests simply by playing the game since the requirements to complete the quests aren't about as complicated as other games. This gives players something to do other than waiting to hit a big jackpot on the slot machine, as well as a sense of achievement once completed.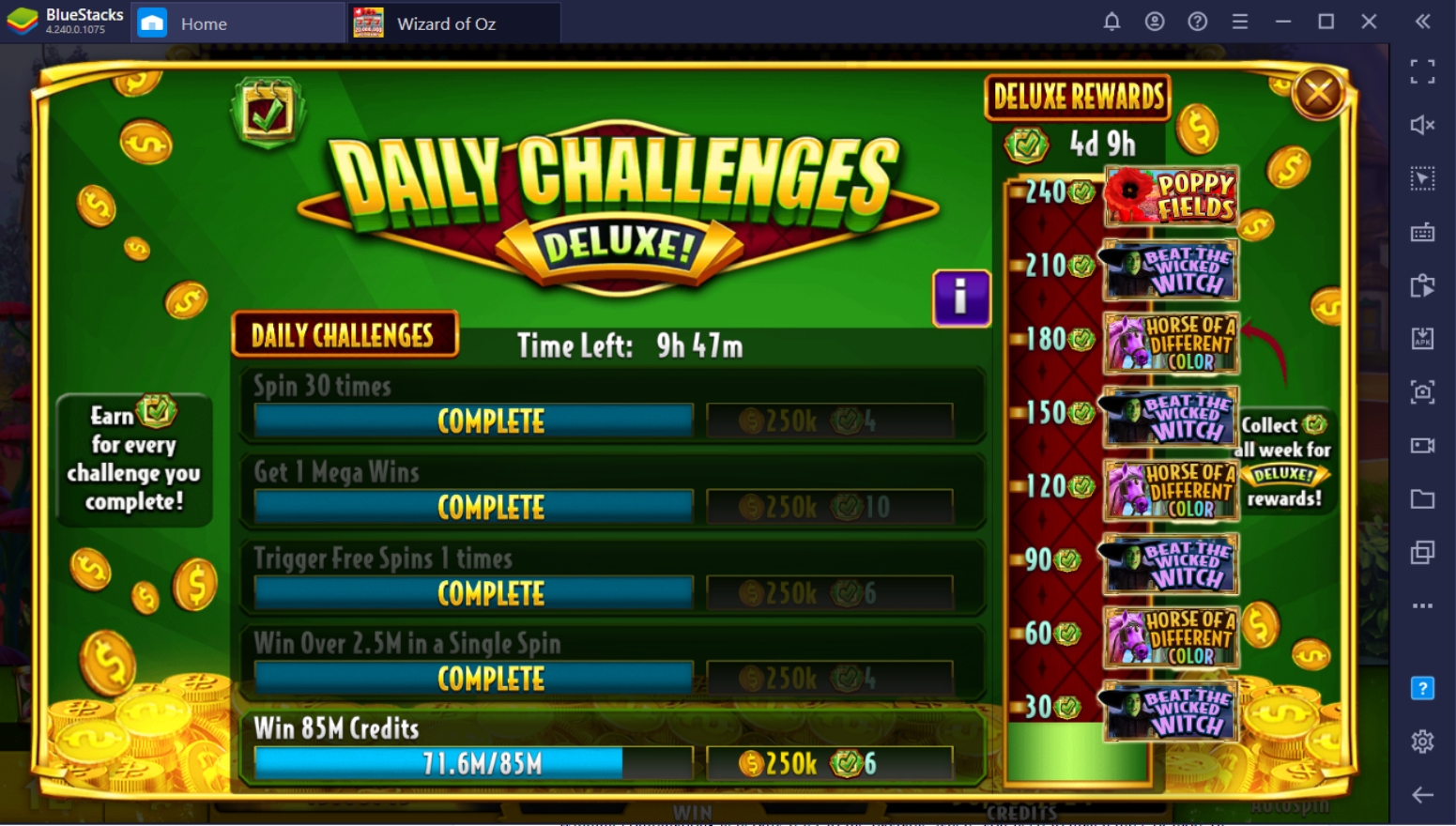 The only problem with this method is that it requires you to participate in the main game. If you don't have credits to bet in the first place, you won't be able to complete any quests. Luckily, you can get your base credits through other means, even if they take more time than other methods. Patience is the key to succeeding in casino games since they allow you to take a more rational approach to play the game.
Hourly Bonuses
You are given a set number of free credits that you can claim every 60 minutes. The amount of credits given by your free bonus is a combination of your base reward, daily log-in bonus, VIP bonus, Club Bonus, and your overall rankings in your server. The more experienced you are as a player, and the more time you invest in playing this game, the more your hourly bonus will accumulate. You can even earn 10 million credits every hour if you're dedicated enough to the game.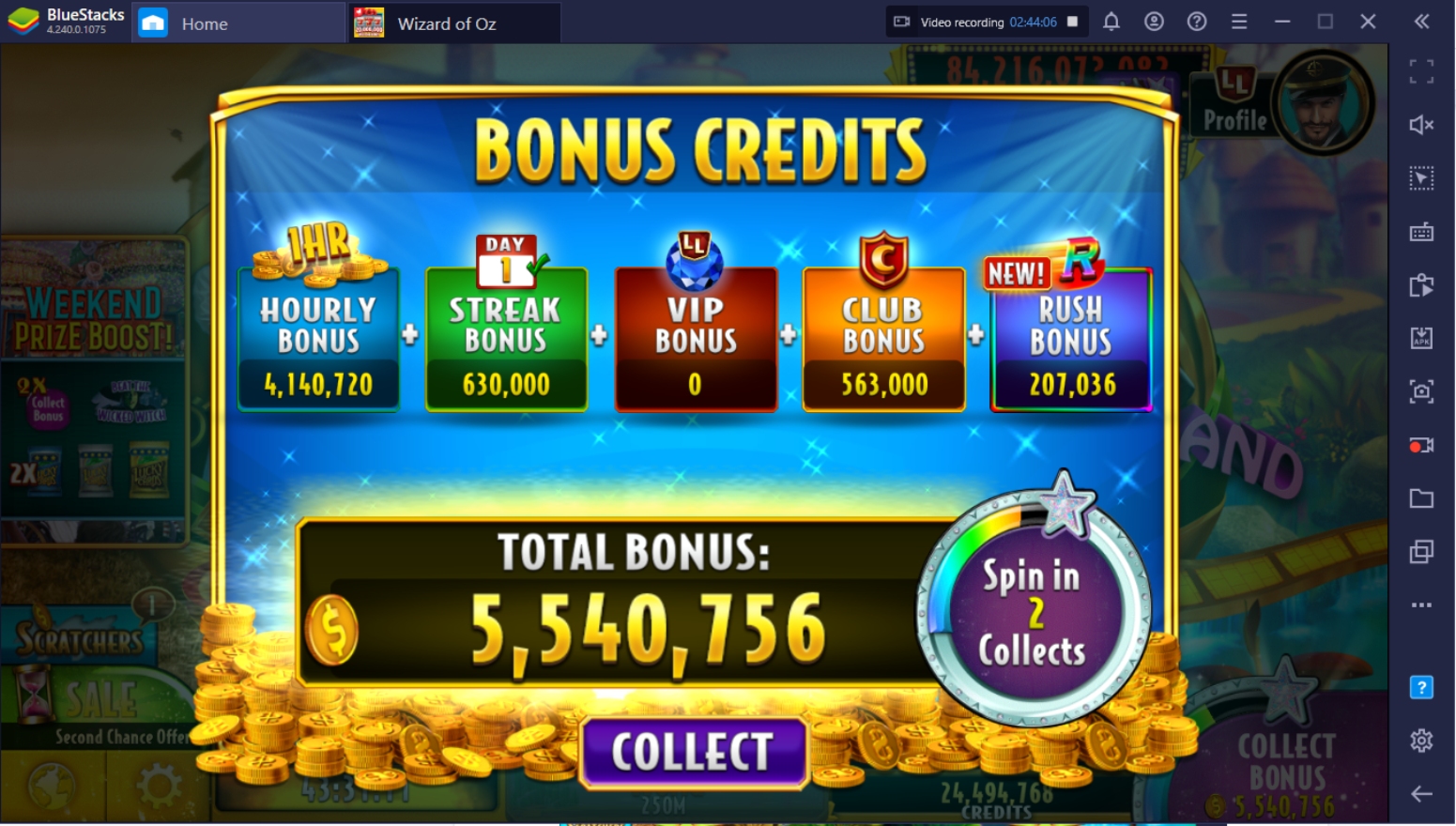 The best part about this method is that it's completely free! Also, you don't even have to play every time you claim it. Keep in mind that you can only claim the bonus a limited number of times each day, so it's not an absolute method. This is generally the best way to earn free credits because it gives the highest amount of credits overall. Unfortunately, that also means that you have to log on to the game every now and then to maximize the rewards you get this way.
Claim Daily Scratchers
The daily scratchers are an amazing way to earn credits. You can earn 200 million credits or more with one card if you're lucky enough; it isn't as uncommon as you think it is. This feature allows players to be able to play every day since their credit pool will be instantly refreshed. What does this mean? It means that players can go at it for the next 10 minutes or so unless they're planning to burn all their credits and invest on big bets.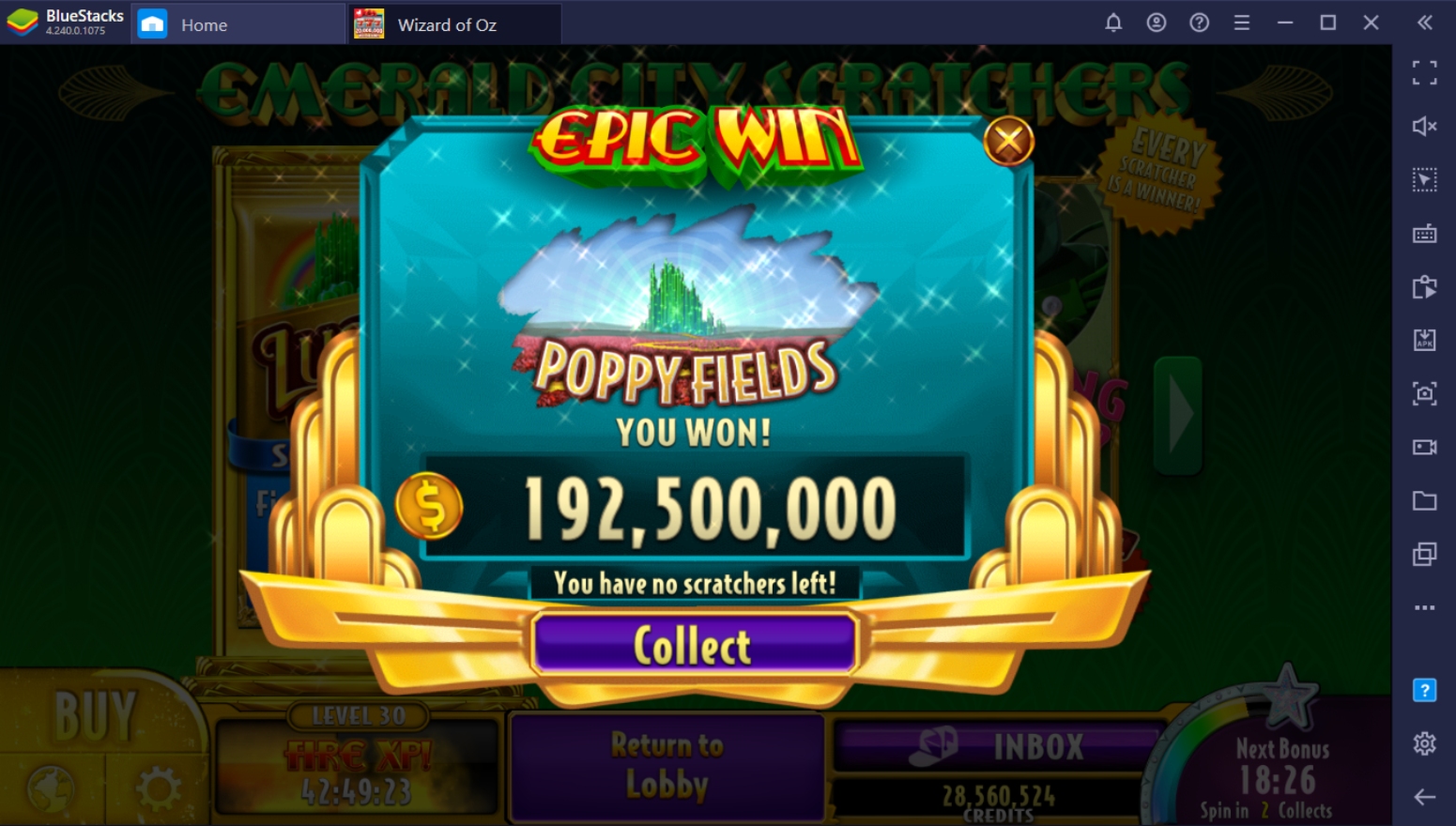 Needless to say, like real-life scratches, there's a chance that you can lose out and not win anything significant at all. This is why the Hourly Bonus is still the better method, since it gives players a definite amount of credits, unlike unsure methods like Daily Scratchers. Your Scratchers are also limited to once per day, so you essentially only have one chance to get a big payoff. Nonetheless, the rewards you get from this method is enough to put you on the road to becoming a real winner.
Friends & Club Gifts
The final way to get free credits in Wizard of Oz Casino is through the gifting system. Your in-game friends and co-members of your club have the option to give you gifts. These gifts correspond to a specific amount of credits that you can claim every day. There is a limited number of times you can claim gifts, so even if all your friends or clubmates gift you some credits, you won't be able to get all of them at once.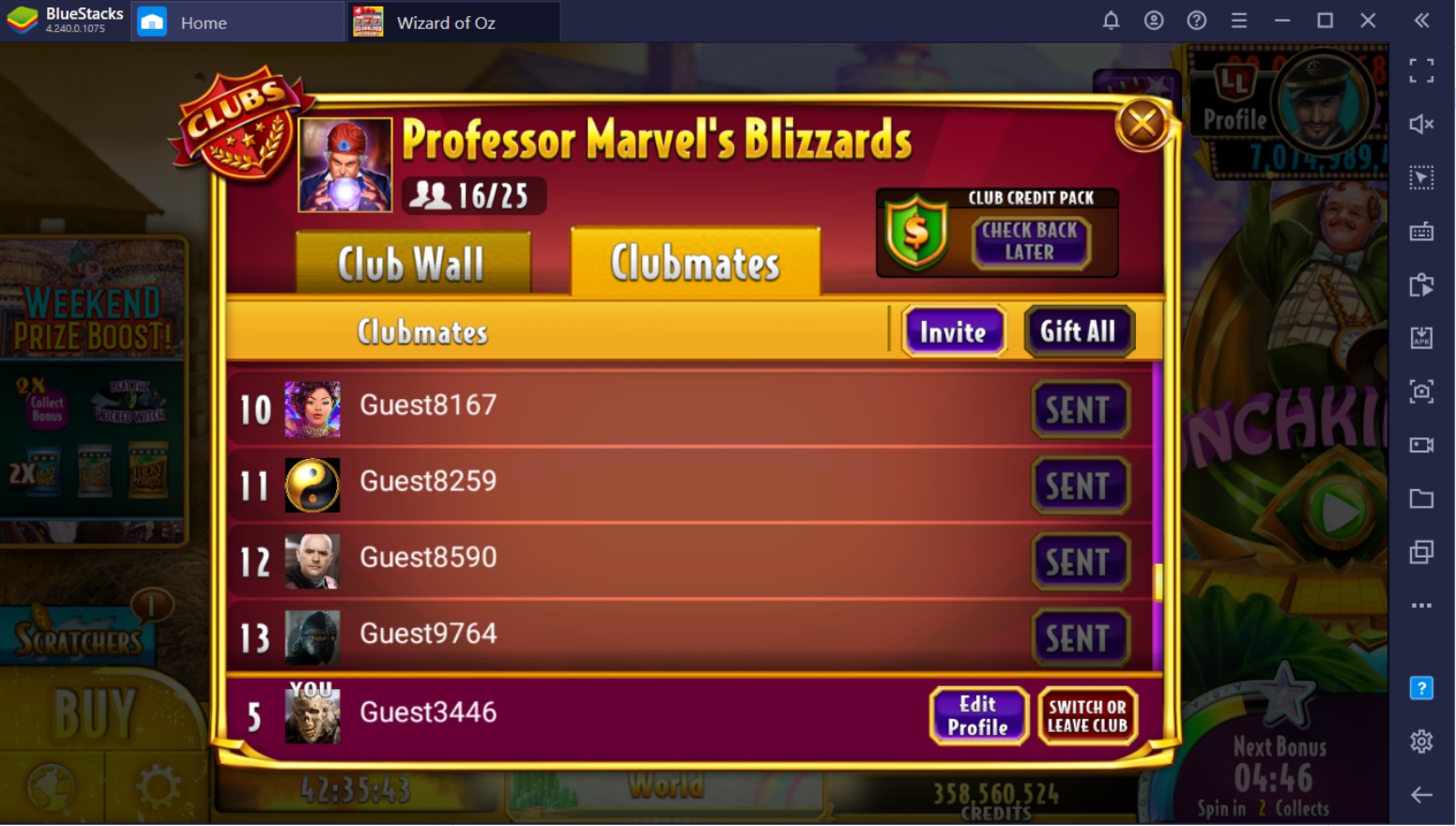 This method means that you'll have to socialize a bit and keep adding active people who like to send gifts so that you can maximize the total amount of credits you receive. Just don't forget to return the favor and send them a gift in return. If you're not a fan of being buddy-buddy with some random strangers in a game, you can also use the BlueStacks Multi-Instance Function to create multiple accounts to send gifts to yourself.
Working Towards Getting More Credits
There are so many players with credit pools over 1 billion, but despite this fact, players need to realize that these people also worked hard to get where they are today. While most players in this division spend real money to get that amount of credits, it's not exactly impossible to get that amount as a free-to-play user, either.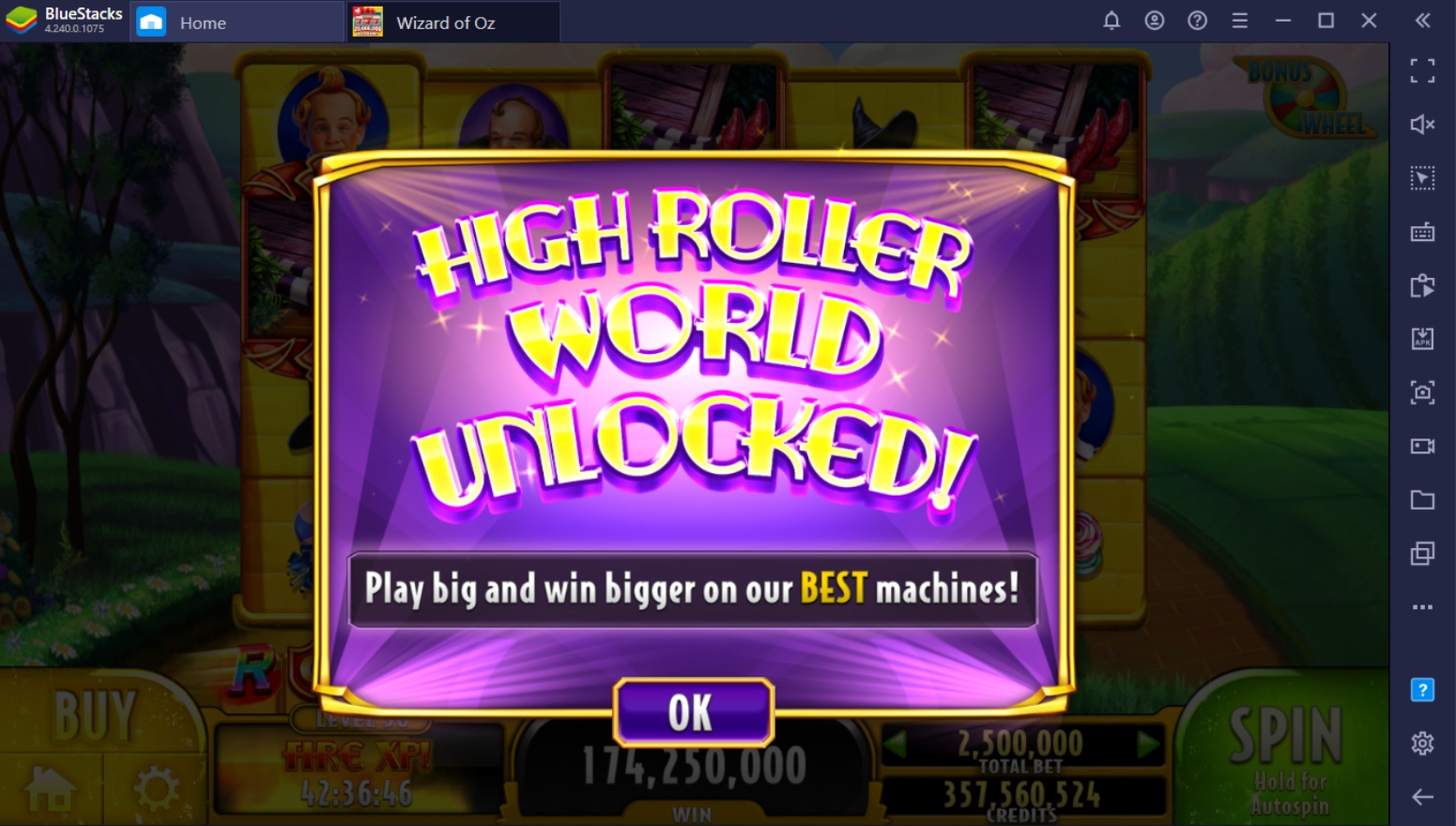 The most important part about playing Wizard of Oz Casino is that you're able to steadily work towards increasing your winnings. There's nothing much you can do to help you win more at the slot machine, but with smart decision-making and a little bit of discipline, you'll be able to get there eventually. On your long journey to being a master casino player, take with you the right tools that BlueStacks PC has tailored specifically for your needs!