Game Guides
World of Warships Blitz: Nautical Domination With BlueStacks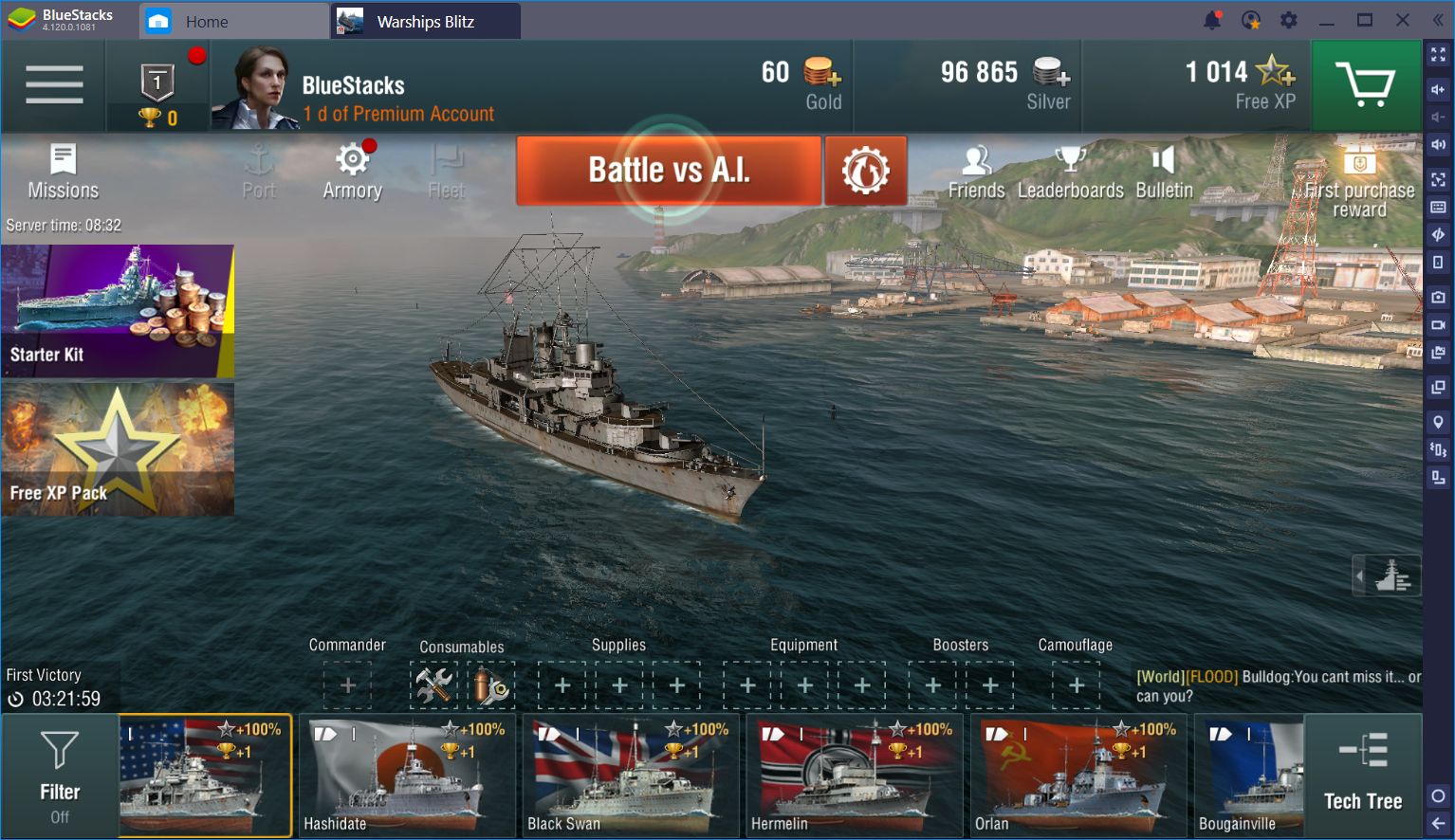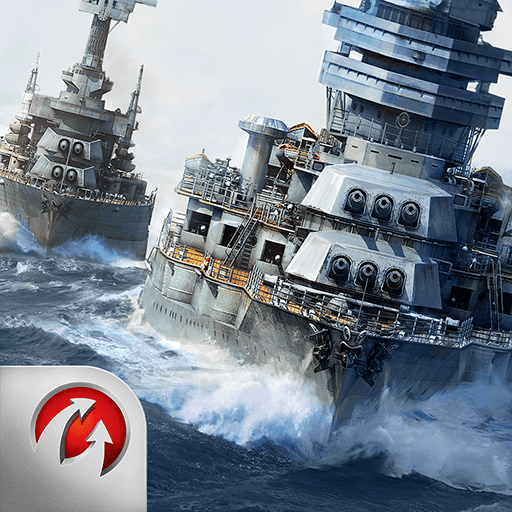 When it comes to shooters and competitive games, we'll take all the help we can get to outsmart our enemies and take the win. For us, getting a second place is just as bad as ending up last, which is why we're always training and exploring our favorite games to get better. Nevertheless, there's only so much that knowledge can of a game can do for you, as you'll always be limited by the tools you use when playing.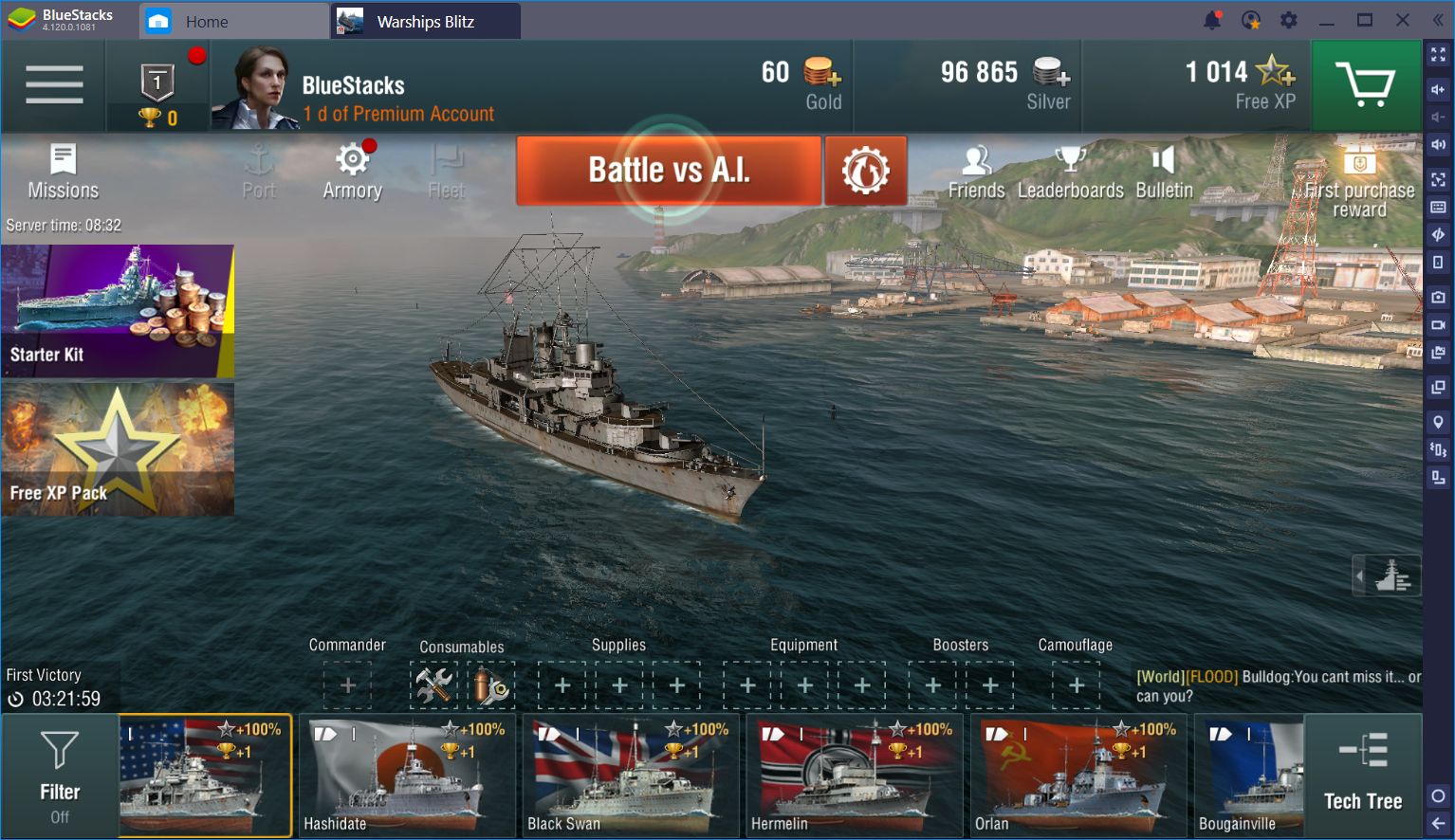 Even for naval combat games like World of Warships, your skills are significantly restricted when playing on your phone. The combination of touchscreen controls, a small screen, and lackluster performance makes for a terrible experience, and will definitely impact your skills, overall. This is why we created BlueStacks; to help mobile players get the very best experience from their favorite phone games, in the comfort of their gaming PC.
When you play on BlueStacks, you'll be able to enjoy your favorite mobile games in HD, using a larger monitor, and with myriad tools at your disposal. The latter are the ones that make the gameplay stand out against playing on your phone as they break the inherent restrictions from doing so. In this sense, not only can you play on your PC, but you can also enjoy many different features to improve your experience.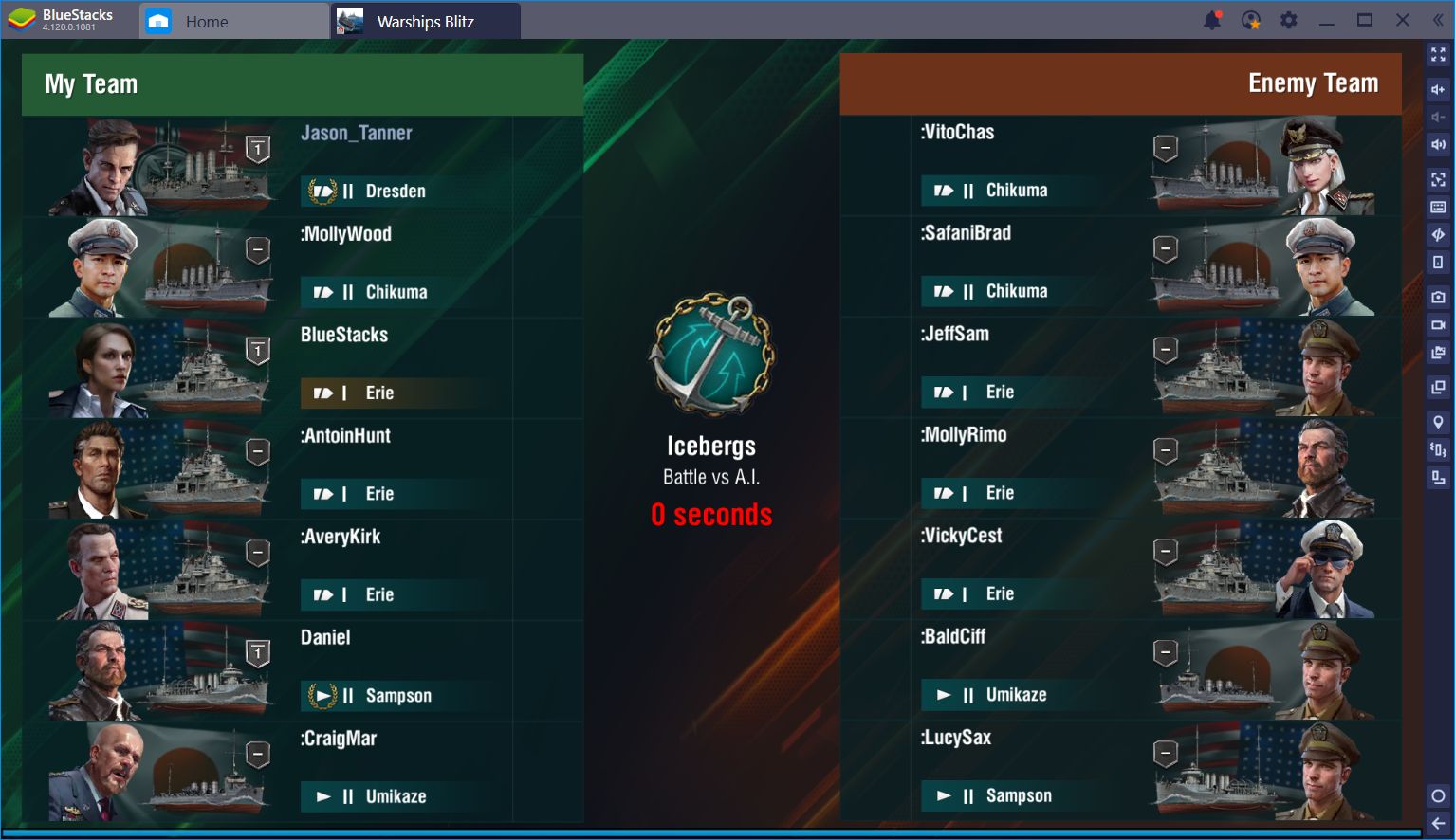 In this article, we're going to explore how to use our BlueStacks tools for improving your performance in World of Warships. You won't ever lose a match in this fast-paced naval combat game with these tips.
Steer Your Ship To Victory With the Keymapping Tool
The Keymapping Tool is one of the most important features in our app player. It essentially allows you to break free of the restrictive phone controls, and to play your favorite Android games using your PC peripherals. Mouse, keyboard, joysticks, gamepads; as long as they're compatible with our platform, you can use all of these and more on BlueStacks.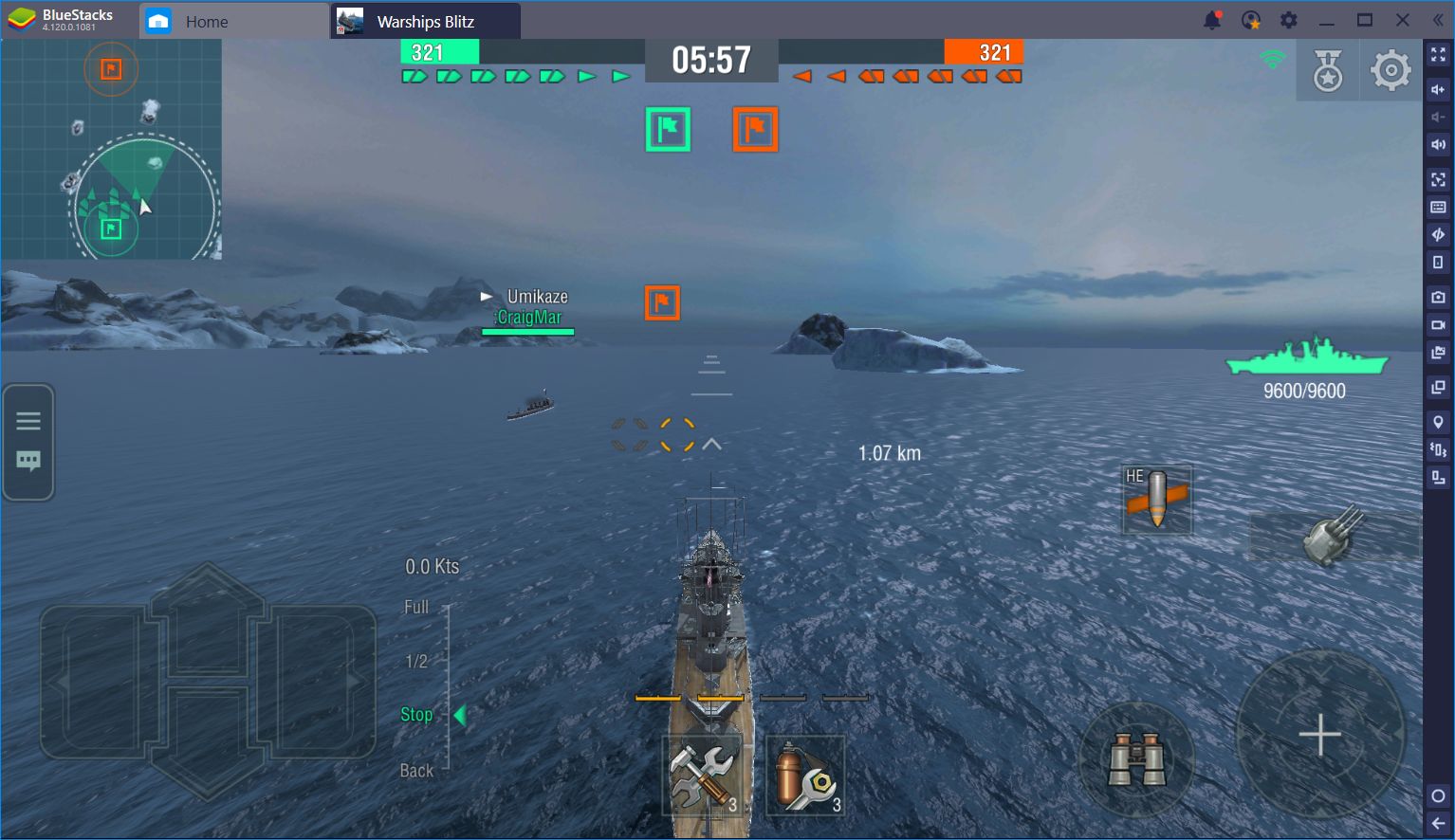 But what does this mean for World of Warships? Well, for starters, it means that you won't be fumbling with touchscreen controls. You will no longer have to paw away at your phone trying to get your ship to stop or to turn in the right direction. Additionally, you'll no longer miss as many shots as you used to when playing on your phone.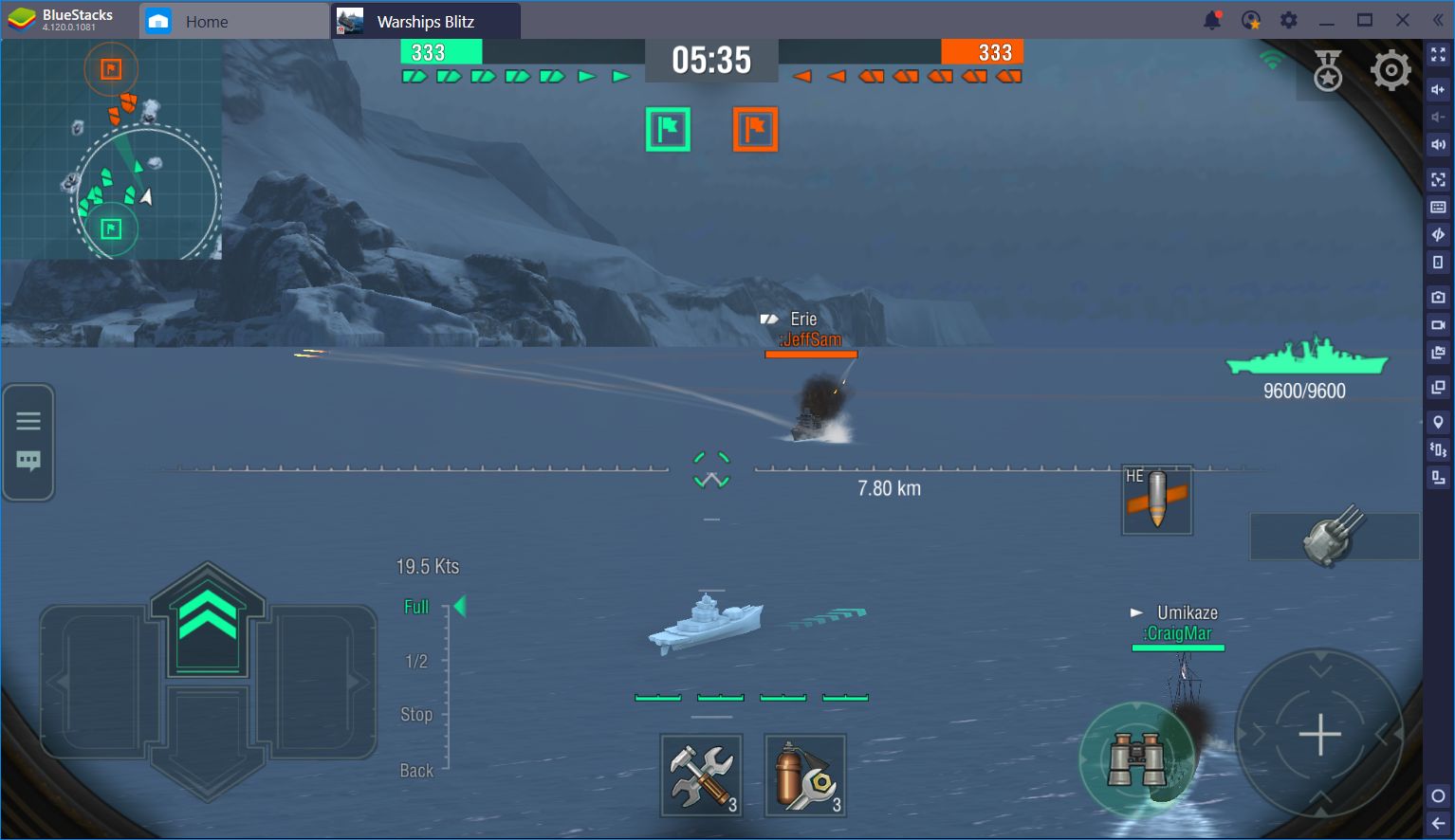 Precision, in particular, is key in World of Warships as this is one of the first naval games we've tried that features ballistic trajectory. In other words, your shots don't hit your target immediately after you fire your cannons.
The projectiles travel through the air in real-time in an arc, and explode once they hit the target—just like in real naval combat. However, the velocity of the projectiles makes it so that you have to lead your targets to hit them. If they're moving, you'll need to compensate by aiming ahead of the ship so that your missiles land in the spot where the ship will be.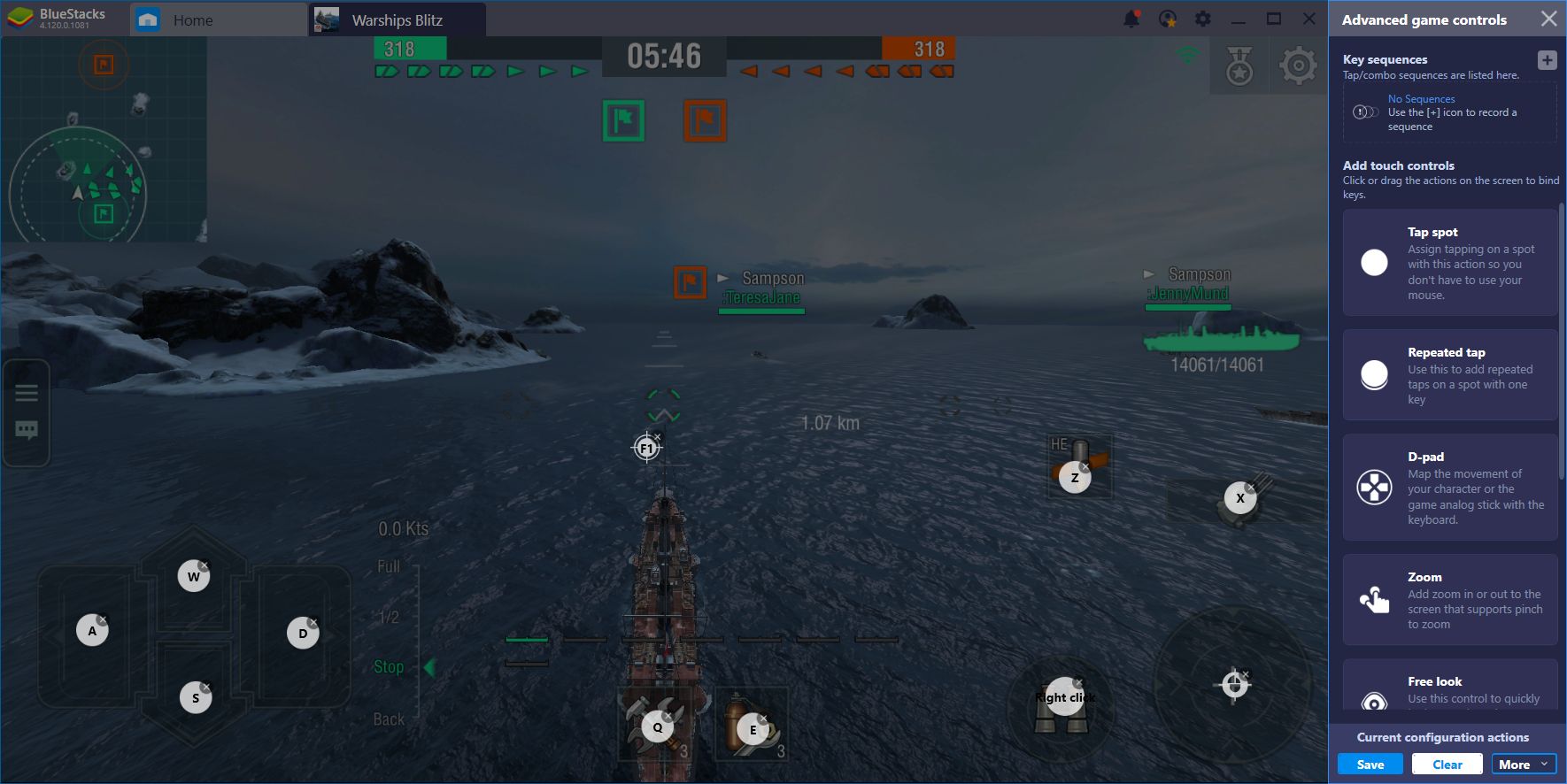 Suffice to say, aiming is difficult in World of Warships, and much more so due to the clunky mobile controls. However, our Keymapping Tool does away with these restrictions and grants you unparalleled precision when shooting. Using your mouse, you can easily place accurate shots to hit your mark. And with a bit of practice, you can hit even the fastest targets, while both of your ships are in movement—they'll never know what hit 'em!
Other than giving you awesome aiming skills, the Keymapping Tool can also streamline your ship controls, allowing you to maneuver your vessel using your keyboard. This is important since, in most cases, hitting a moving target is much more difficult than hitting a moving one. However, if you play on your phone, you might find moving a shooting a bit difficult since it'll make aiming significantly harder. Luckily, this definitely doesn't happen on BlueStacks.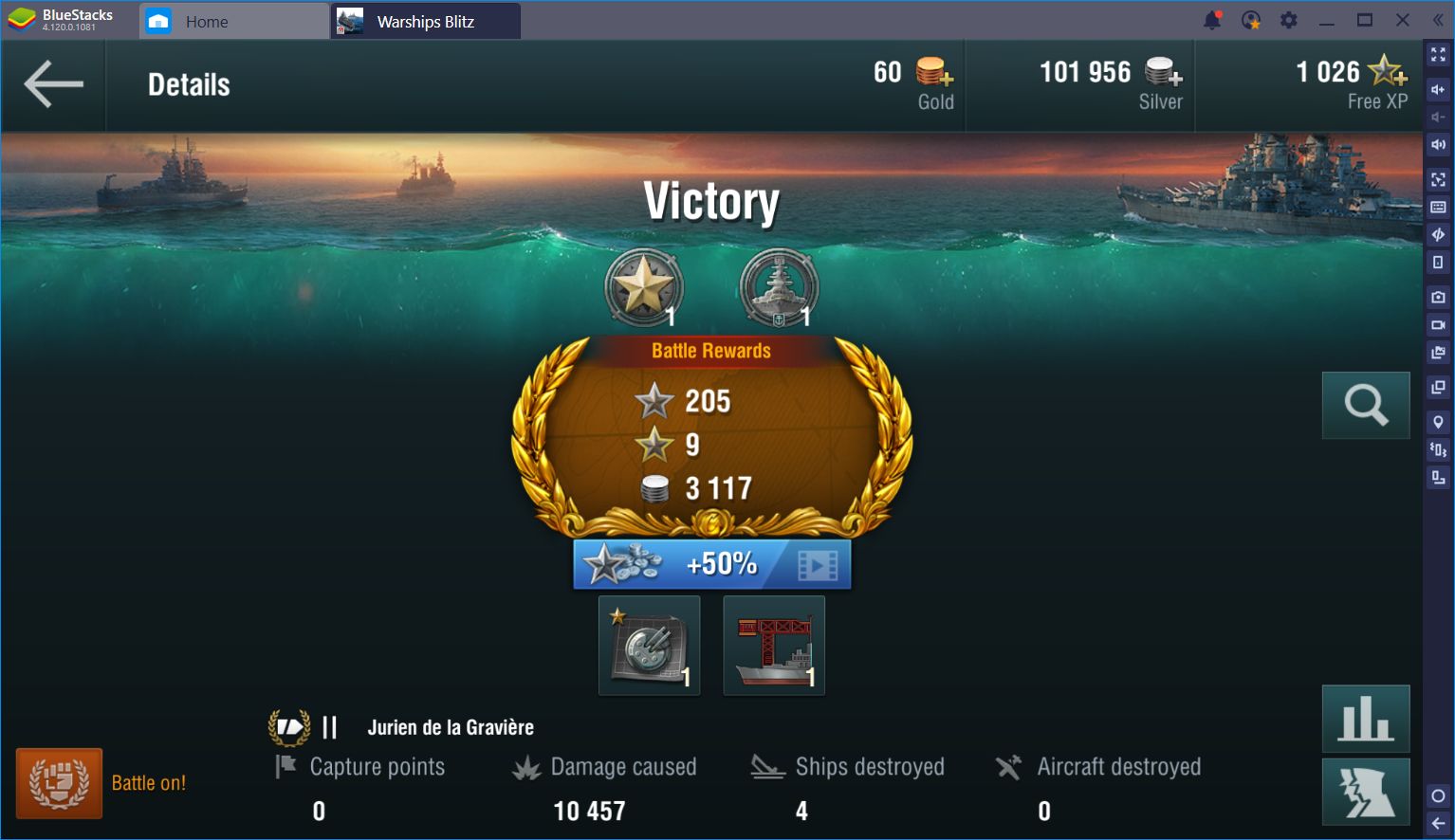 Save Your Best Shots With the BlueStacks Recorder
One of the particularities of shooter games is that they're prime candidates for making some awesome videos. It only takes a 5-minute trip to YouTube to get your feed flooded with a bajillion gameplay videos of the latest and greatest shooter games. Luckily enough, with the BlueStacks Recorder, you can join the crowds of streamers and players that love sharing their best plays and moments from these intense games.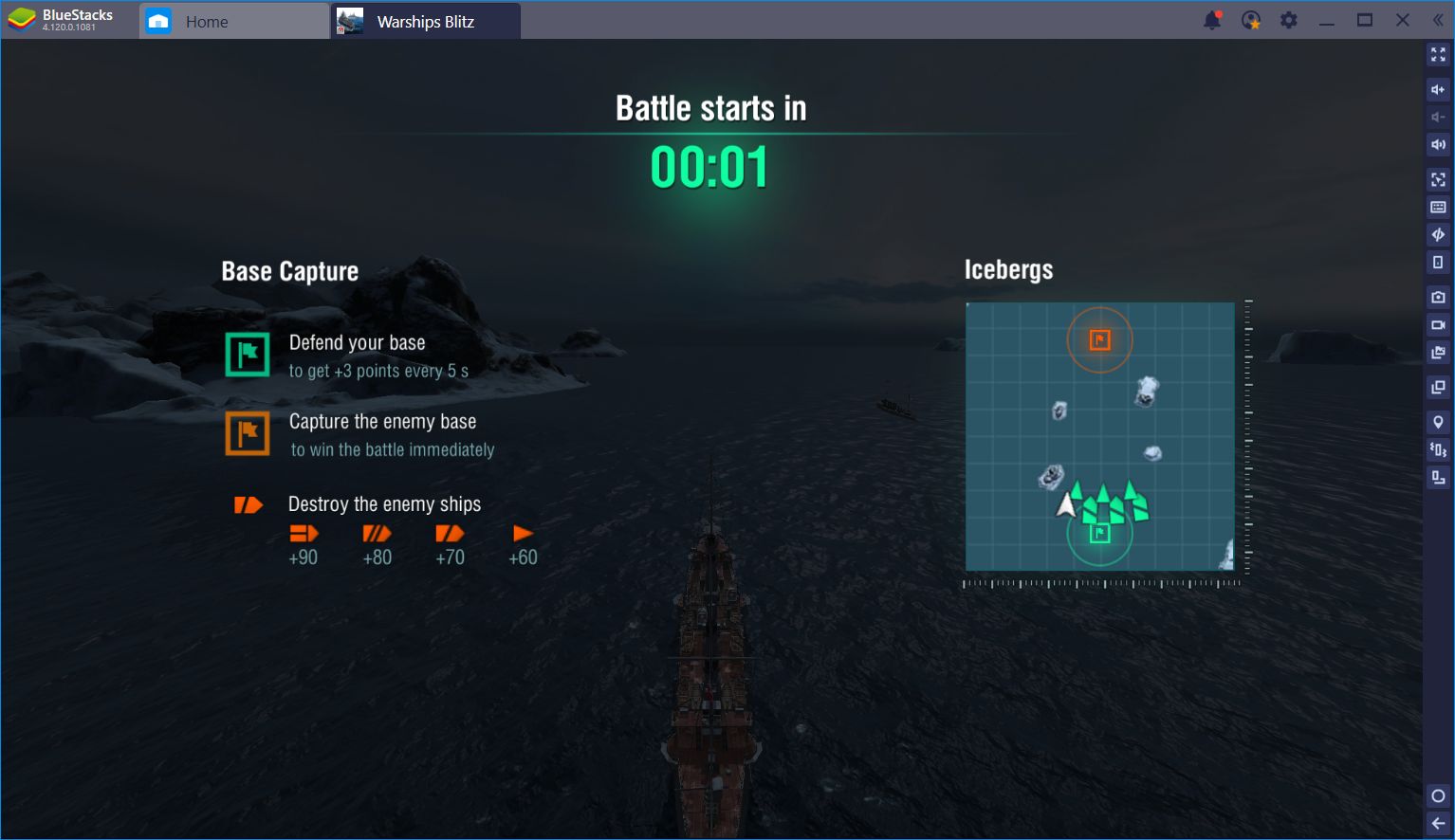 Even with naval games like World of Warships, which is arguably slower and more methodical than your standard run n' gun title, there are some breathtaking moments to be had. Landing a tricky shot from 5 miles away, sinking a tough enemy, or capturing a contested area with your friends are all things that would make for awesome videos. And with BlueStacks, you'll never again miss a chance to capture your greatest moments in the high seas.
To use this tool, you'll first need to check that you're on BlueStacks version 1.110 or higher as it's a recent addition to our platform. Once updated, you'll see the small camera icon on your lower panel. The first time you click it, you'll be prompted to download the recorder, which takes a few minutes. Afterward, the next click will activate the recorder, and the one after that will stop it.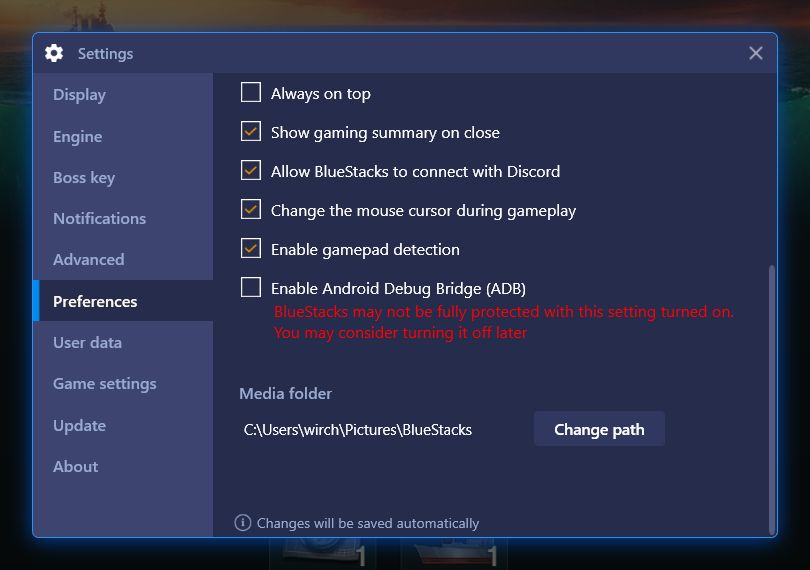 You can find your recording in the default directory, which can be modified in the settings menu. Don't worry if you get some downtime or useless footage in one clip; you can always edit the footage in post-production using your favorite software. With the BlueStacks Recorder, you're a few clicks away from becoming the next best thing on Youtube!
Naval combat on the high seas can be very frustrating if you don't have the right tools for the job. Luckily, you can find all you need for winning at World of Warships with BlueStacks.