Game Guides
WWE Champions 2019: How to Use Trainers for Your Best Wrestlers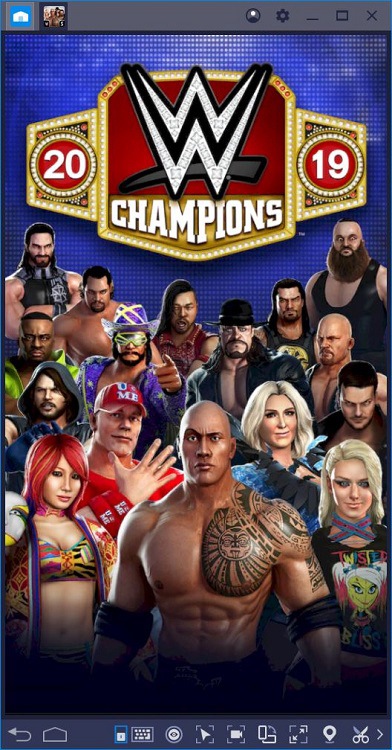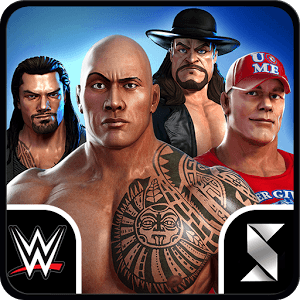 WWE Champions may be all about walloping your opponent in the ring, but there are plenty of things that happen backstage and that have a direct impact on the performance of your Superstars. We've already tackled how you can optimize your use of wrestlers in a different article; this time, we'll take a look at the Entourage system.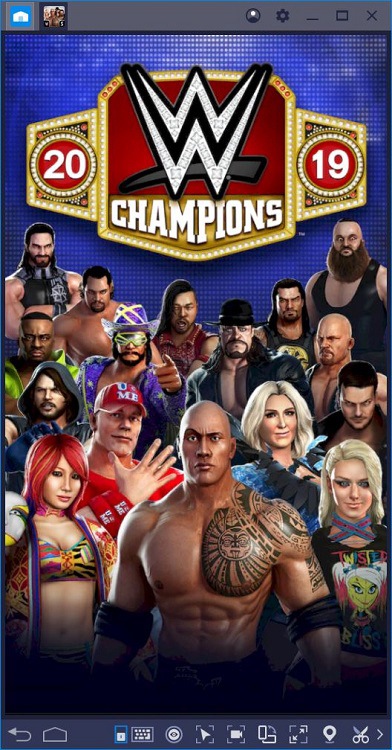 Not too long ago, the developers of WWE Champions introduced the possibility to use Superstars not only as wrestlers, but also as trainers. This allowed players to repurpose some of their older (and heavily upgraded) champs even if they were no longer useful inside the ring.
At present, Superstars can't compete at a top level without a top notch entourage. But how exactly does the training system work and who should you pick for your favorite champs? We answer these questions and throw in a few godlike combinations below.
How the Trainer System Works
Almost all Superstars can be used as trainers and each wrestler can have a total of 2. The first is unlocked at 2-Star Bronze quality, while the second becomes available at 3-Star Bronze. Unfortunately, not all trainers are equally useful. Whenever you use a character as a trainer, he or she adds bonuses to your wrestler's performance depending on his or her own level, rank, and quality. As such, you want not only your wrestler, but also their trainers to be maxed out.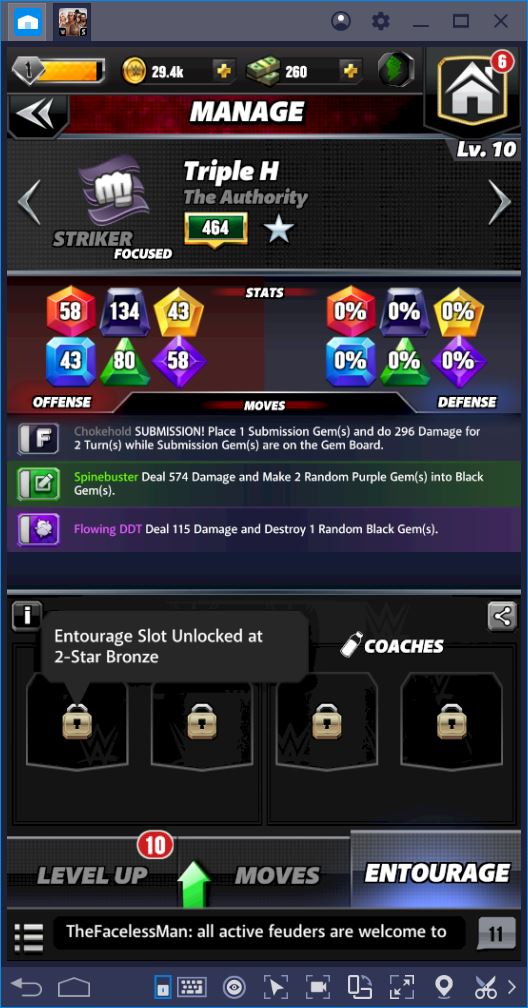 The bonuses offered by trainers can be extraordinary, especially if they are paired correctly. Most of the times, the buffs have to do with either charging moves faster or converting more gems, both of which can ensure that your Superstar can pin the opponent in under 2-3 turns.
When we covered the best Superstars in the game, we did so by taking into account only the wrestlers themselves. The outlook is slightly different when we add trainers to the mix, so we decided to put together a list of the best builds in WWE Champions, trainers included.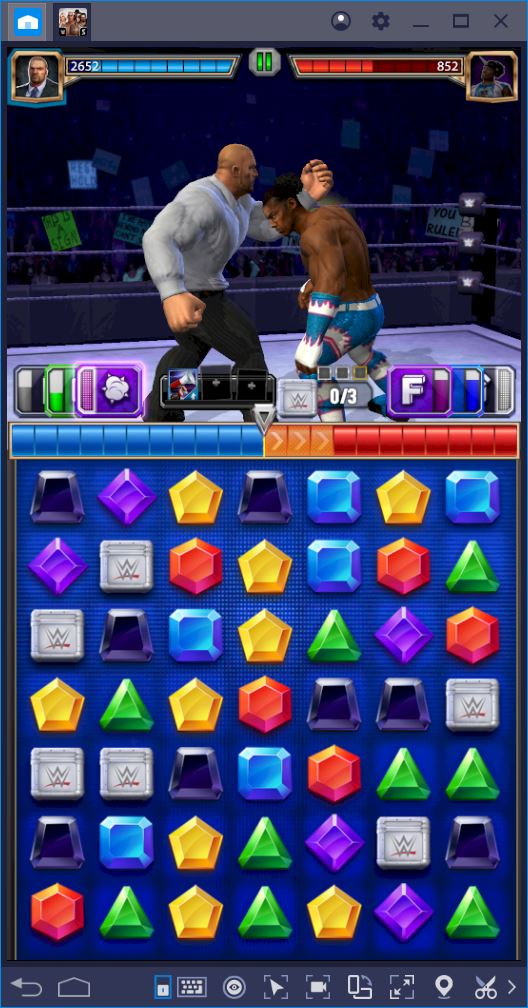 Before we get started, though, consider two things: first, all of these builds use maxed out champions and trainers, so they can be an absolute pain to obtain without actually paying for them; second and most importantly, there are over 100 Superstars currently in WWE Champions, so trying to decide on the best compositions is a highly subjective affair. These are our picks, but might not be your own favorites. At the end of the day, you should go with what works best for you. It is, after all, your time and effort that goes into obtaining them.
The Best Wrestler/Trainers Combos
There are at least 20 excellent Superstar/Trainers combinations that can easily win matches for you in under 3 turns. Here, we'll focus on just six of them, though: one for each wrestler Class. If you'd like to add to the list, feel free to do so in the comments section! Let's get to it, then.
The Best Showboat Build: Andre the Giant + Sting/Diamond Dallas Page
We've already talked about Andre the Giant in our guide to the best Superstars, where we focused on his Submission move. The latter can go on for as long as 6 turns if not broken by the opponent, which translates into massive damage. The addition of Sting, who ensures that red moves start with 5 points, basically enables Andre's Jawbreaker to charge his Submission ability even faster. This is improved exponentially by DDP, who almost doubles the number of destroyed Yellow gems. The result – a Submission skill that is activated in 1-2 turns and that can finish the enemy wrestler just as quickly.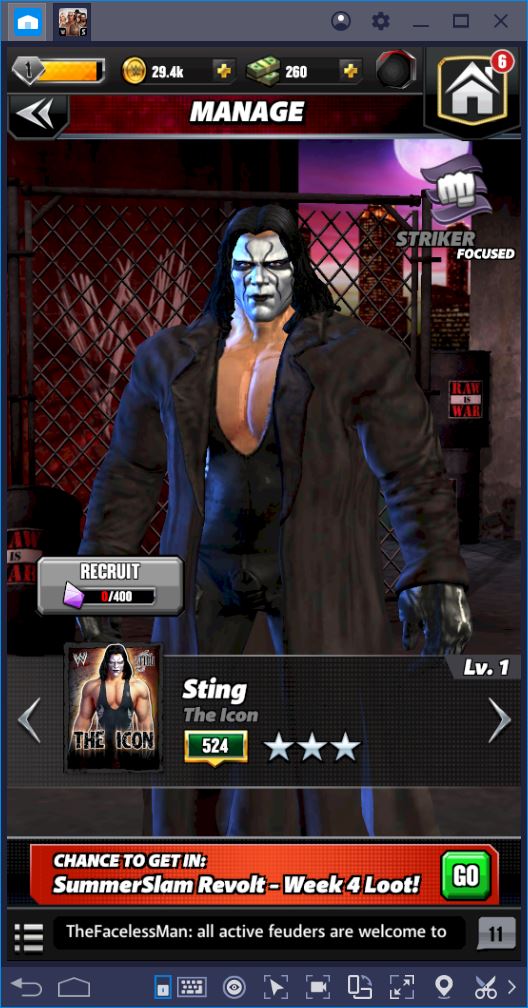 The Best Powerhouse Build: Big Cass + Rusev/Bray Wyatt
This bad boy can deal massive damage without even using his finisher move. In fact, you can get more reliable KOs by using Big Cass' Spinning Side Slam in combination with Jumping High Knee and Big Boot. Rusev is especially efficient at buffing the latter ability by helping Cass generate twice as many Blast gems for additional damage. Bray Wyatt, on the other hand, ensures that all black moves start with 5 points, which allows you to quickly charge and use the wrestler's Side Slam to wreck the opponent's HP bar.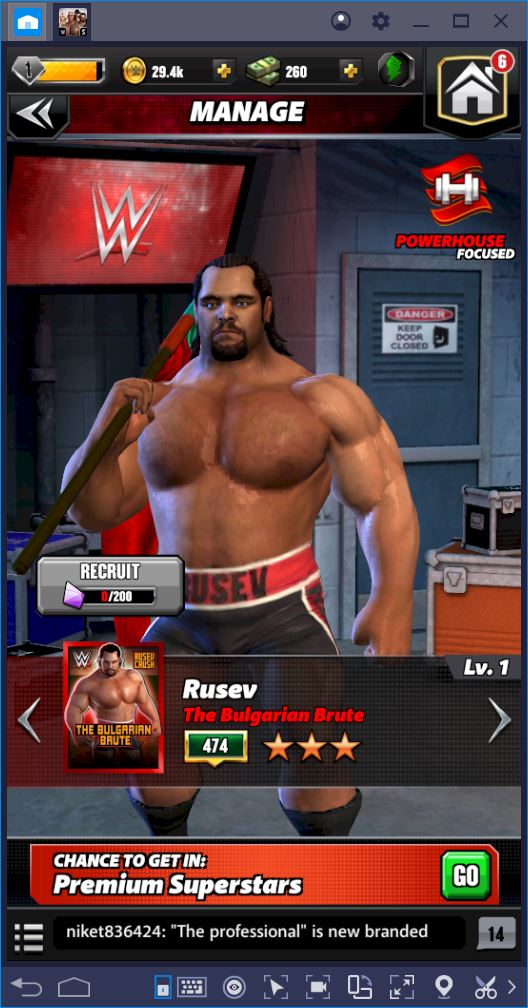 The Best Acrobat Build: Macho Man + Bray Wyatt/Seth Rollins
Great for recycling gems and charging abilities quickly, this comp uses Macho Man, one of the best acrobats in the game, with his three diving moves. The main charging move is Diving Crossbody, which is already filled to 5 when the match starts thanks to the contribution of Bray Wyatt. Meanwhile, using Seth Rollins means that when Macho Man does use his black move, he generates almost three times more blue gems for his finisher.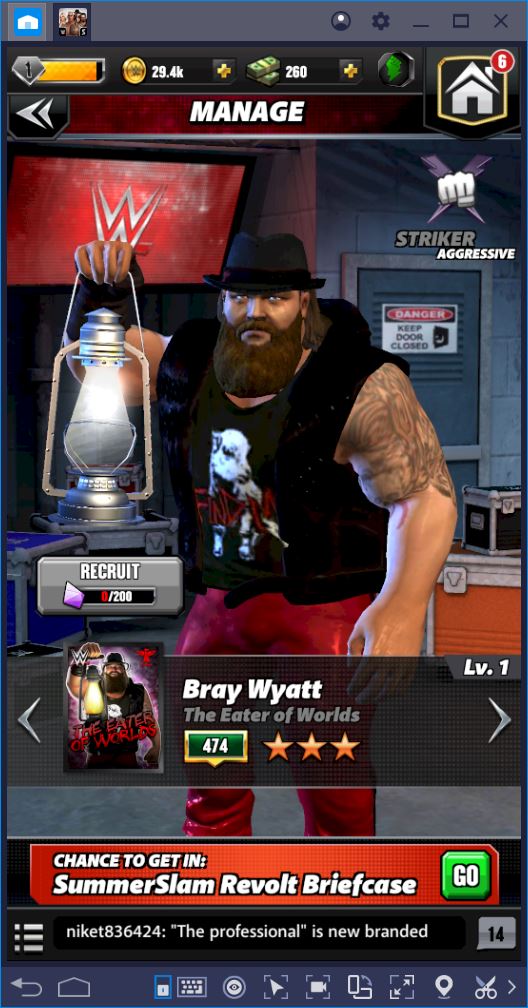 The Best Trickster Build: Seth Rollins TUF + Jerry Lawler/Daniel Bryan
This build relies on the creation of Purple gems, but actually does not use Seth Rollins' finisher. Instead, his Diving Double Foot Stomp, Tornado DDT, and Straight Side Kick can be used to convert other lors to purple so that the player can then break these gems for straight-up maximum damage and pin potential. Jerry Lawler ensures that blue moves start with 5 points, while Daniel Bryan almost doubles the conversion of purple gems.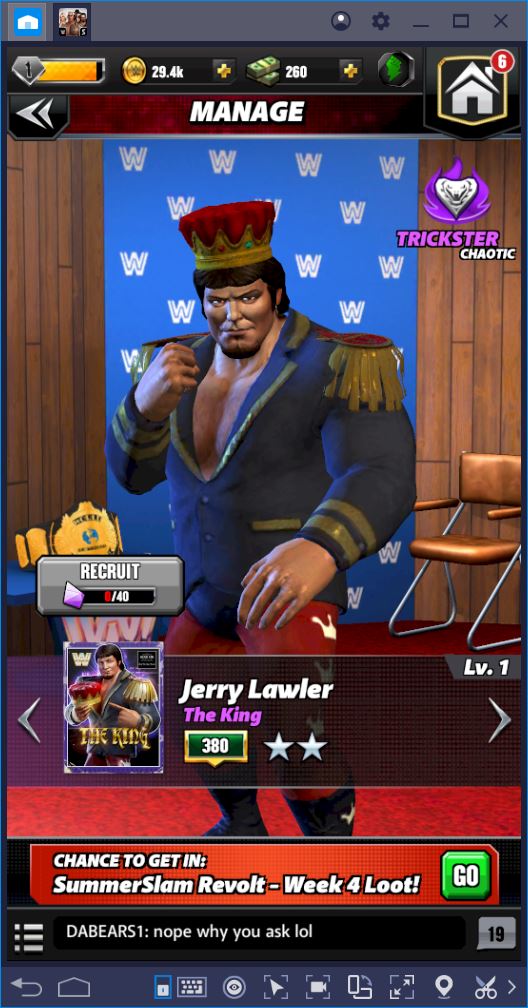 The Best Striker Build: Brock Lesnar + Titus O'Neil/George Steele
This striker comp that uses Brock's Lock, Alabama Slam, and Back Body Drop boasts immense damage potential. Both of the green moves can be used to create more black gems and help charge the Submission ability faster, while Titus O'Neil pretty much doubles the rate at which these gems are converted. George Steele makes sure that Alabama Slam and Back Body Drop can be charged and used as quickly as possible.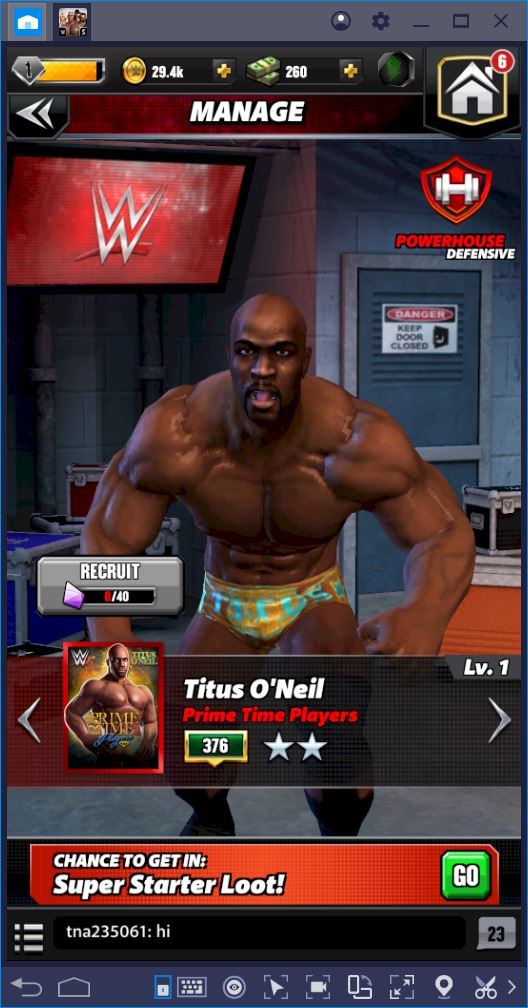 The Best Technician Build: Doink + Xavier Woods/Luke Harper
This build makes use of Doink's two purple moves – Atomic Drop and Arm Drag – in combination with his Scoop Slam in order to generate and break as many purple gems as possible for straight-up damage. It omits the Superstar's finisher entirely, but boasts extreme pin potential due to its ability to generate insane amounts of same-colored gems. Xavier Woods ensures that the two purple moves can be used faster, while Luke Harper helps destroy double the amount of purple gems.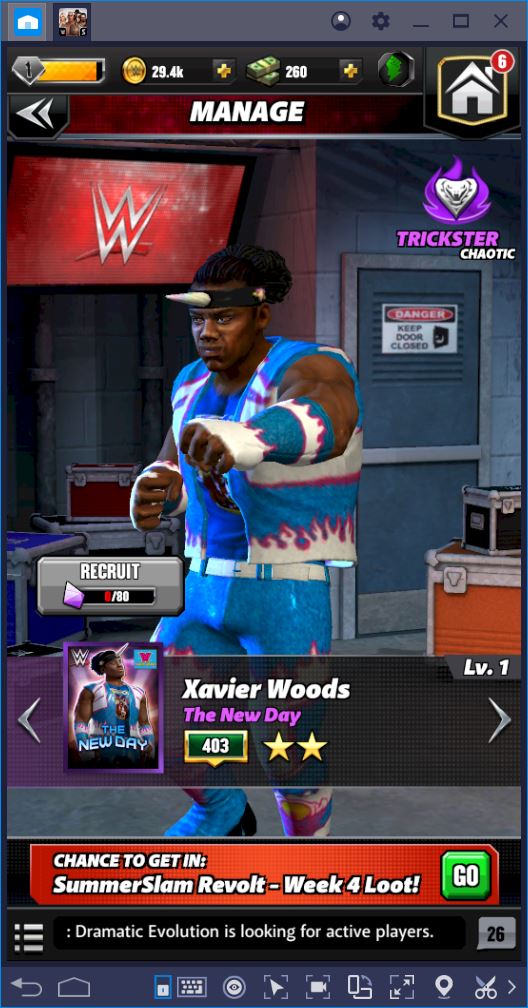 That's it from us, but don't forget that many other builds could have been included here. You can even use Superstars that are not as powerful (or expensive) if you take care to combine them with the right trainers and play to their strengths. Happy walloping!