Game Guides
Playing Yong Heroes On PC with BlueStacks: A Simple Guide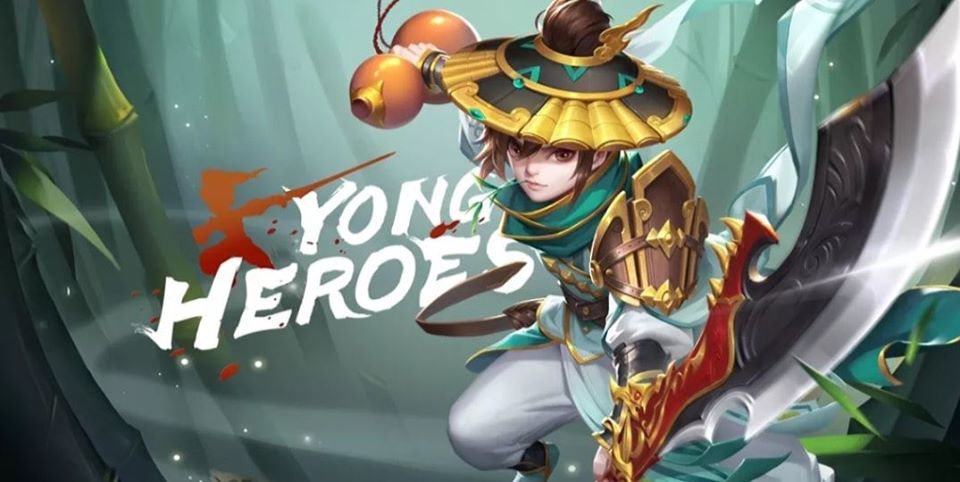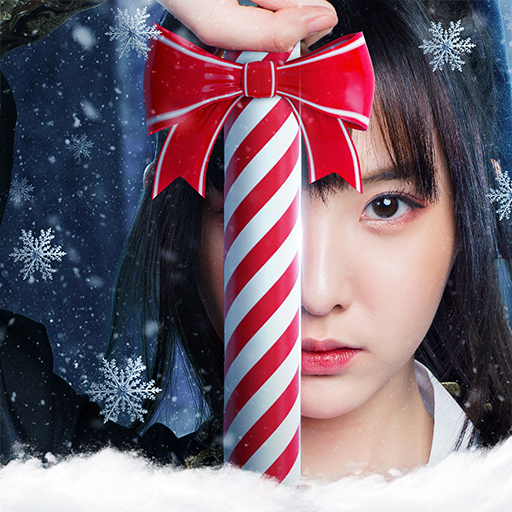 In our review, we mentioned that Yong Heroes is the most suitable game for players who want a casual ARPG experience. Even if you only play for 10 minutes, you can get a satisfying experience. Yong Heroes is a simple yet fun game – it is more than enough to keep you entertained until the "next best thing" gets released. Moreover, as always, playing it with BlueStacks allows you to get a lot of advantages and a more enjoyable experience. In this guide, we will explain what these advantages are and how you can play Yong Heroes game like a real ARPG thanks to BlueStacks. But first, let's start with how you can install the game on your PC, because every adventure has a humble beginning.
How to Install Yong Heroes on PC
If you have installed any game using BlueStacks before, you have learned everything you need to know. You can install the Yong Heroes game in the same way. If you are a beginner and this is your first time, you can complete this task in no more than 10 minutes by following the simple steps below.
Open BlueStacks and look at the top right corner: You will see a search box. Type the name of the game in this box and press Enter.

Select "Yong Heroes" from the search results displayed.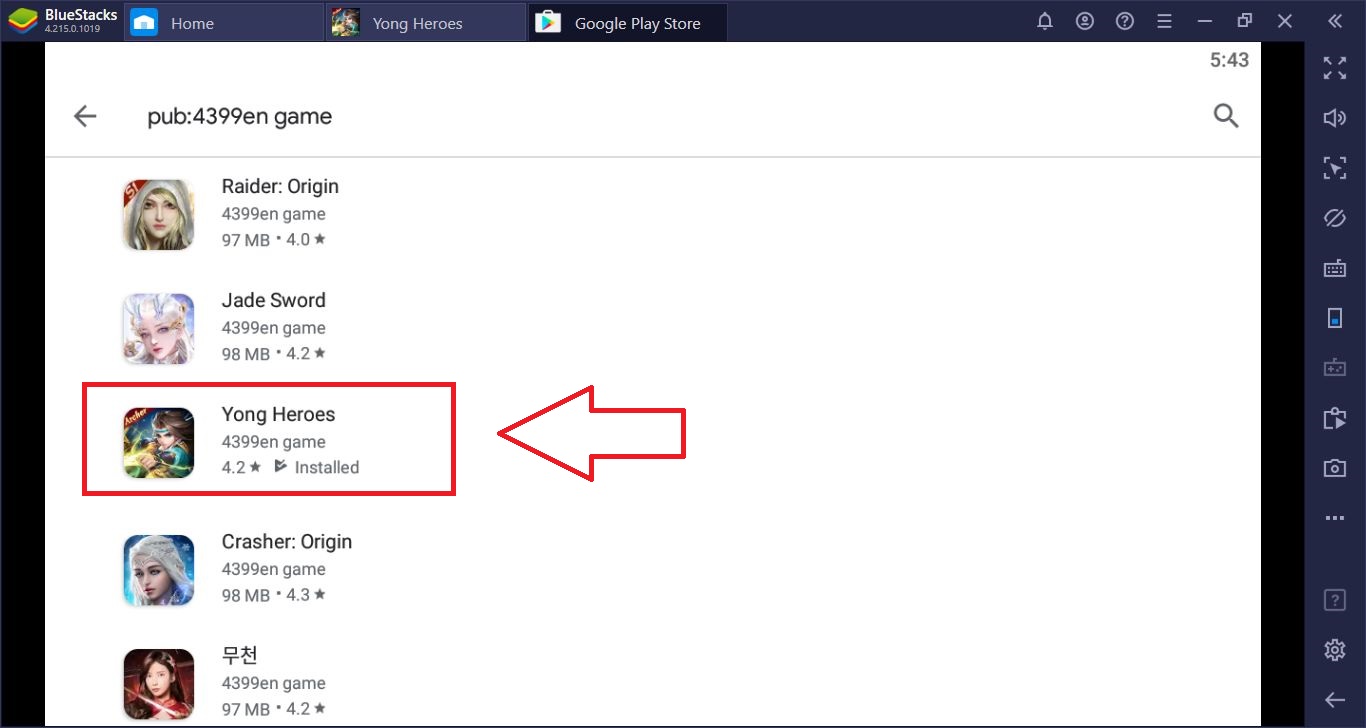 If you cannot see the name of the game in search results, make another search in Play Store and list all games of the developer, 4399en Games. Yong Heroes will be displayed in results. If you cannot install the game even with this method, you are living in a country subject to geographical restriction. In this case, you need to install the APK file, as we explained in our review.
Click the "Install" button in the window that opens.
You don't need to do anything else: You just need to download a small file (around 100 MB) and BlueStacks will automatically install the game. And when it's ready to play, it will show you a notification. You can now start playing by clicking the game icon on the home screen.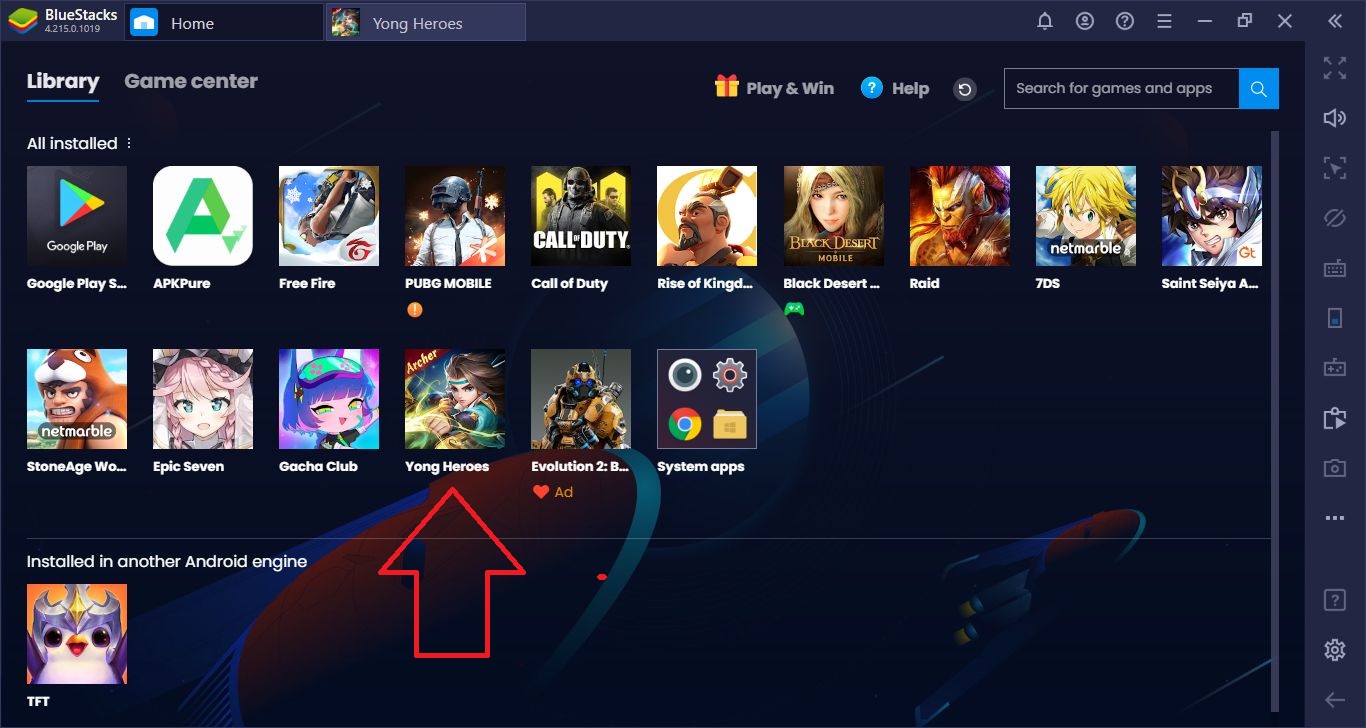 Customize Controls
The first benefit of playing Yong Heroes with BlueStacks is the fully customizable controls. It is of great importance to use a comfortable control scheme in ARPGs, where fast response times are important. The faster and more accurate you press the keys, the easier you win the fight. As with all other games, BlueStacks offers the option to take advantage of a personal control scheme in Yong Heroes that can be customized.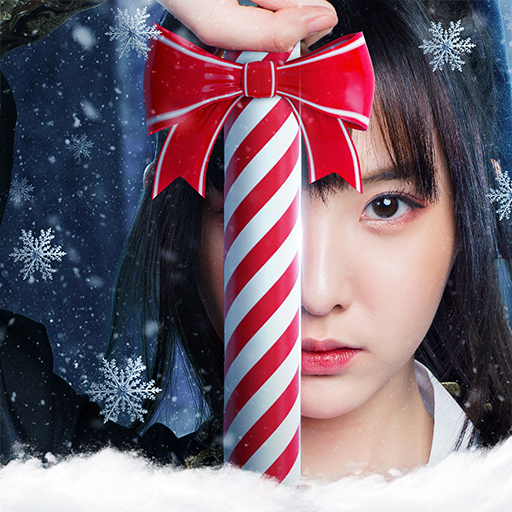 To do this, start by clicking the keyboard icon in the right bar. The "control editor" window will open on the right. This editor offers various buttons that you can drag and drop anywhere on the screen. Each button has a different function: For example, you can place a D-Pad to control your character's movements.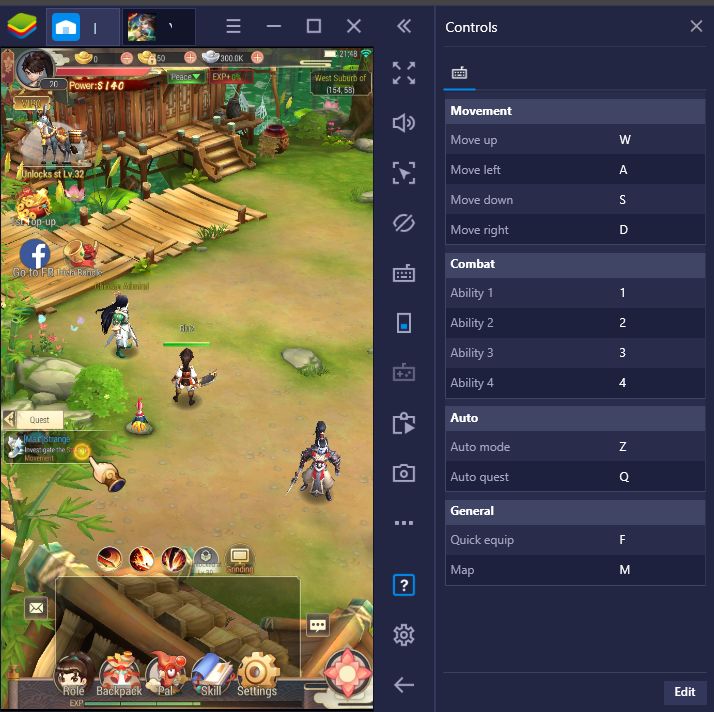 The control editor offers the chance to take advantage of multiple buttons, each with a different function. You can click on the keyboard icon in the right bar to open this window.
In the screenshot below, you can see how we created our own custom control scheme. Wherever there was a button, we placed a visual shortcut and assigned a keyboard key to this shortcut. By doing this we have achieved something simple but useful: We no longer need to click on the screen and use our mouse to use the function that button belongs to. By simply pressing the keyboard key we assigned, we can activate the relevant function. With this method, you can add as many shortcuts as you wish and use your own custom key sequence for each. You can even give up the mouse and keyboard completely and play the whole game with a gamepad.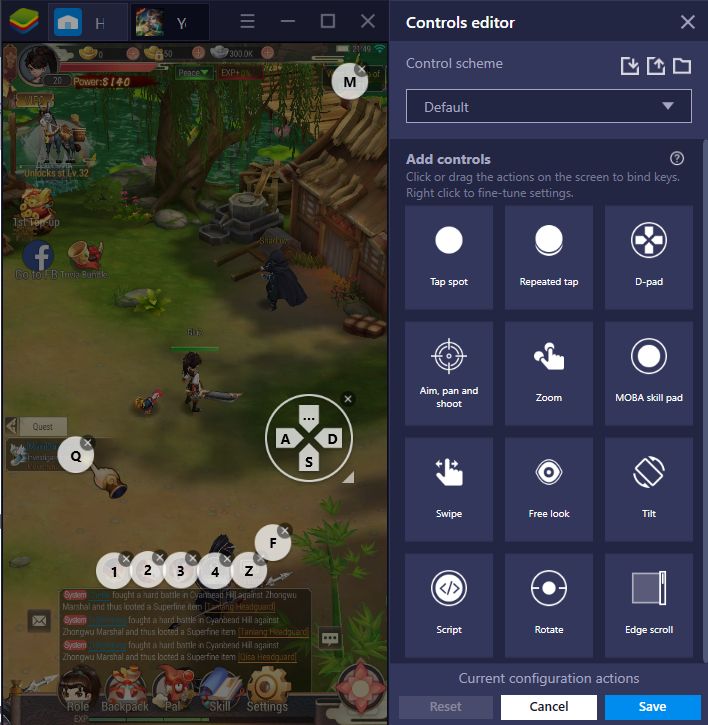 Other Advantages Of Playing Yong Heroes With BlueStacks
High graphics quality and FPS. Yong Heroes is a game with colorful graphics and quality animations, but you cannot enjoy them on small phone screens. Even if you have eyes like a telescope, you will not be able to exceed a certain FPS value due to hardware limitations. However, with BlueStacks, you can play on the big screen with any resolution you want and get incredible FPS rates. Playing Yong Heroes on a PC is a completely different experience.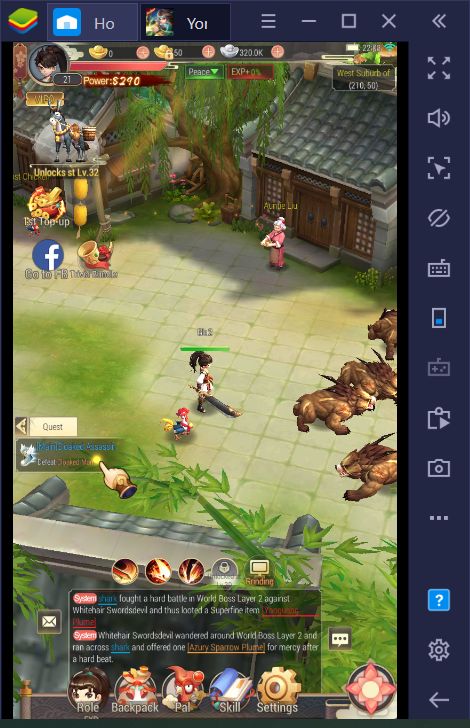 The chance to create finishing moves with our Macro Recorder. Your hero can use multiple skills and these can be used in a certain order to be more effective. In other words, you can create a combo with your skills and significantly reduce your KT (kill time). In a game where you need to grind for days, this is quite important: With the right combos, you can grind only for hours, instead of days. With BlueStacks Macro Recorder, you can record and repeat the most effective combos anytime you want. Don't forget to check our Combat Power guide too, we are explaining how skills work in detail.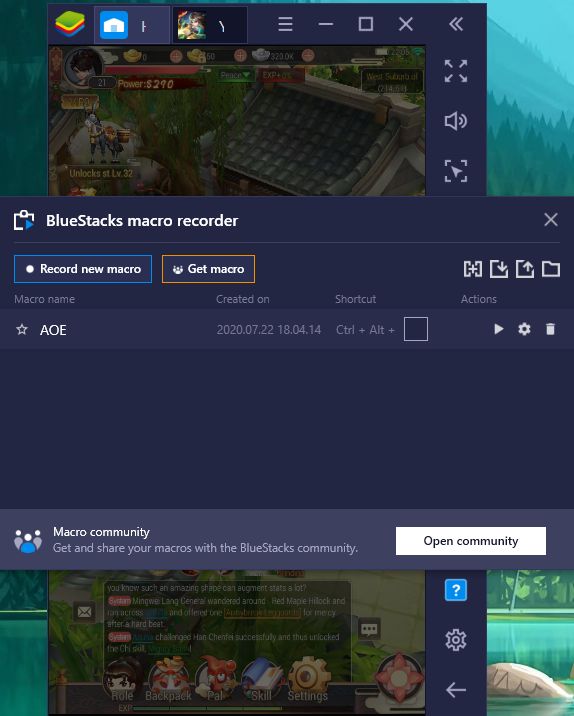 If you want to play Yong Heroes on your PC, make sure to use BlueStacks. You cannot find the advantages and conveniences we offer in any other emulator. Yong Heroes is a fun game that can keep you busy for a long time and BlueStacks offers you everything you need to get the best possible experience. If you have any other advantages or tips to share, you can contact us by leaving a comment. Now, without further due, let's return to the game and continue to save the world by killing one monster at a time, what do you say?