Game Guides
Z Day: Hearts of Heroes - How to Play on BlueStacks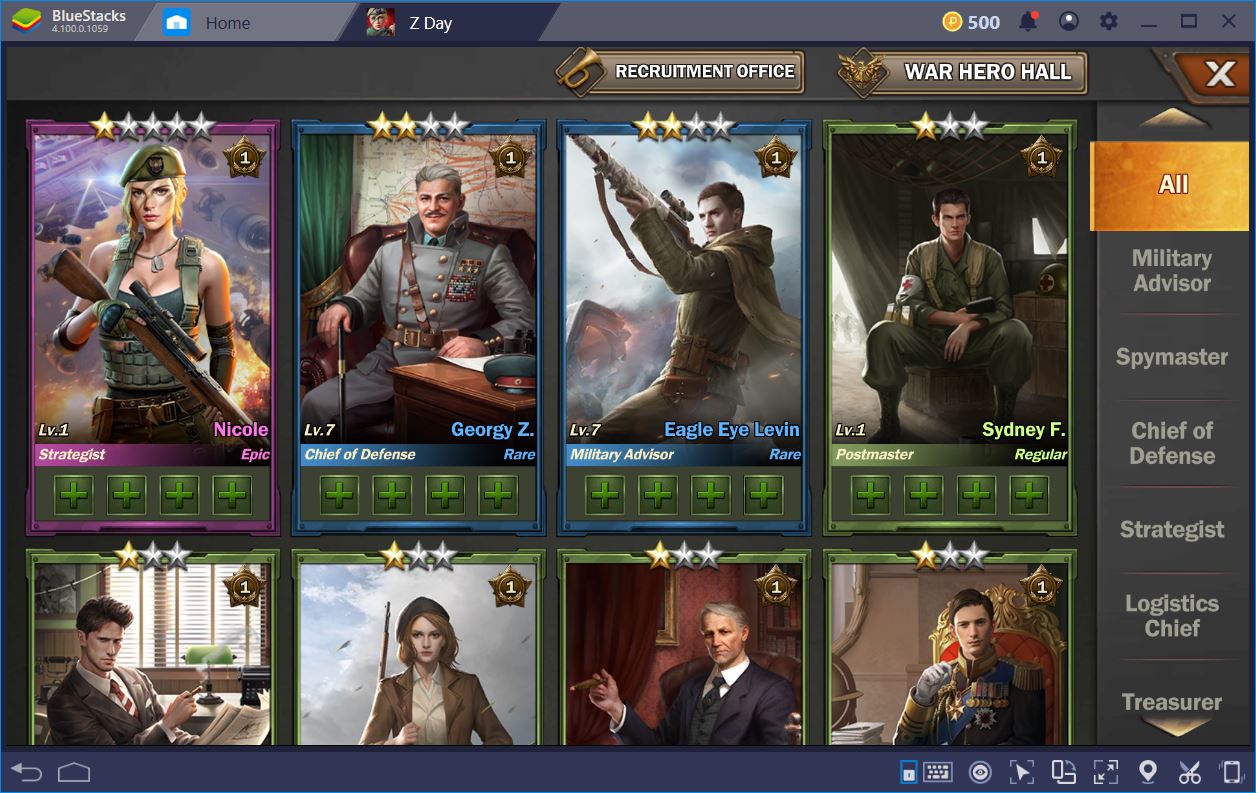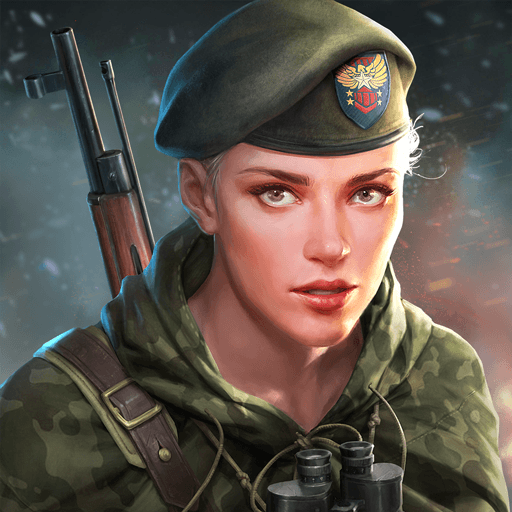 Z Day: Hearts of Heroes is a thoroughly engaging real-time strategy from KingsGroup. If you're the type that enjoys base management, amassing military troops, and planning strategic attacks on other players and NPCs, this is clearly a game for you. We've talked a bit about our impressions following the first 4 hours of gameplay in the BlueStacks review of Z Day.
In this article, however, we'd like to focus on how you can play the game on BlueStacks and benefit from seamless app performance, as well as from a streamlined strategy experience as a result of the emulator's neat features. Fighting zombies, new race troops, and raiding players has never been easier! Are you ready, Commander?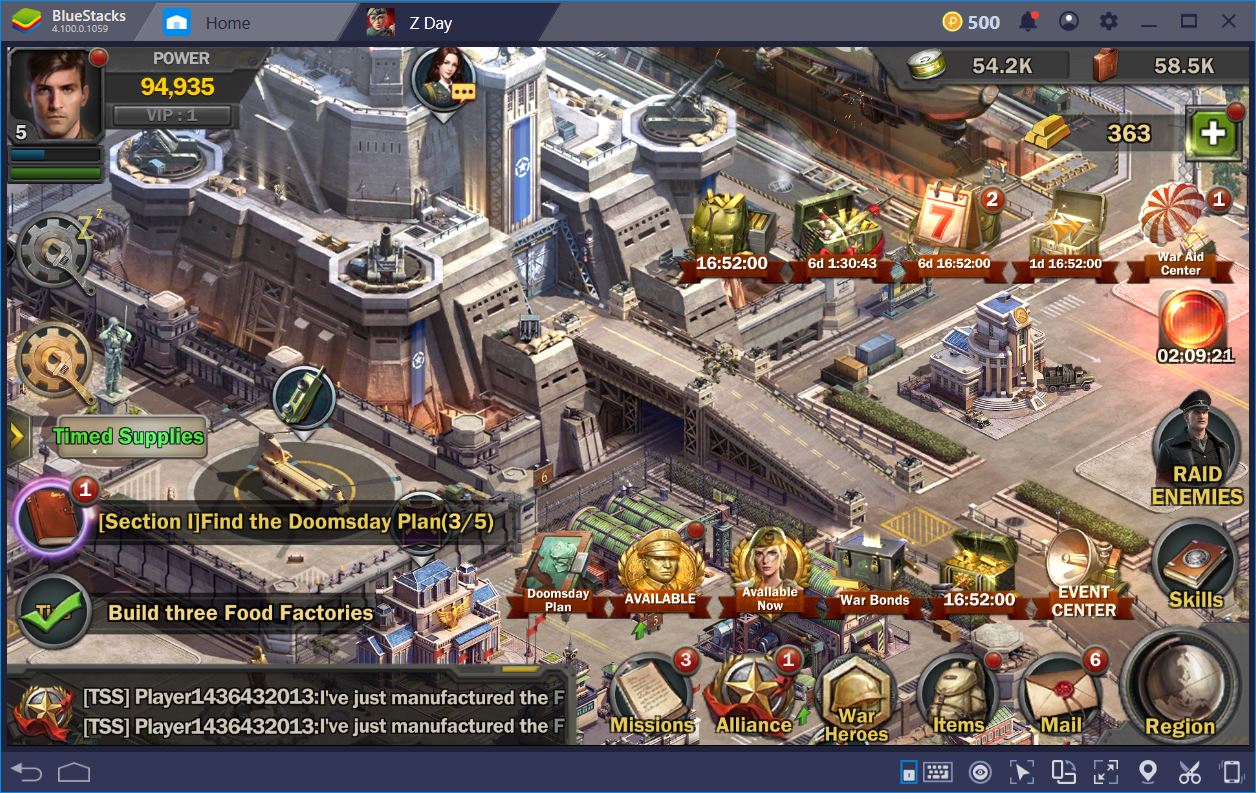 Why Z Day is Better with BlueStacks
Aside from delivering incredible application performance, BlueStacks also helps you be a better commander. The name of the game is base expansion, so the faster you can level up, the more resources will be available and the higher the odds of getting premium loot. What's more, a higher combat power will allow you to raid other players for conquest rewards. All of BlueStacks' features are aimed at improving your gameplay and making it possible for you to enjoy your favourite conquest MMO RTS without any headaches.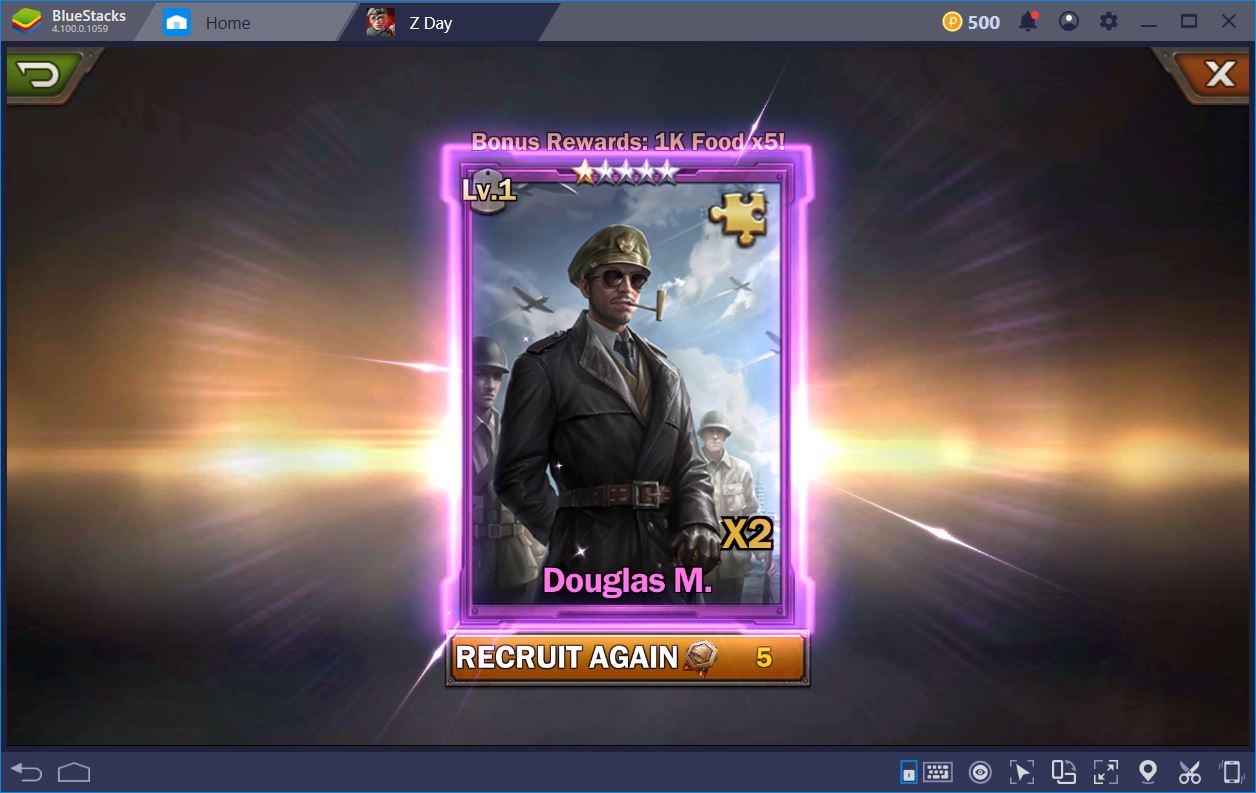 Perhaps one of the most time-consuming aspects of base-building strategies is resource collection. As awesome as it can be to have a powerful, well-developed fortress, constantly picking up the resources produced by your various facilities, in our case the Oil Wells and Food Factories, can take up quite a bit of time. You might be tempted to say it's just a few clicks, but, before you know it, you're doing the same 10-click sequence every 2 minutes.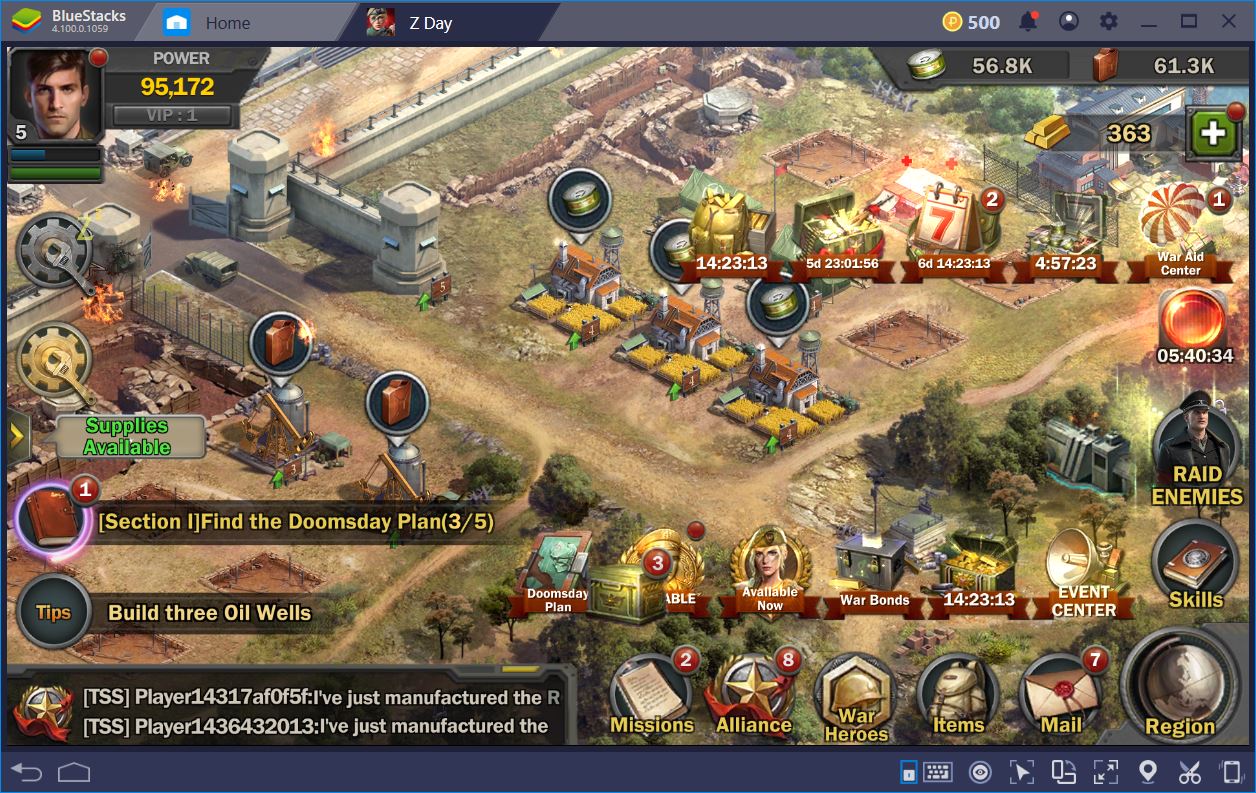 To effectively manage this ever-increasing drain on your fun time, you can use BlueStacks' Combo Key to automate resource collection. With just one key, you can spare yourself the time needed to constantly gather all of those goods. Everything you have to do is go in advanced game controls and record a new sequence. Then, click on everything that you need to collect, assign just one keyboard key to do it all and you're done! It's true what they say: you need to work smarter, not harder.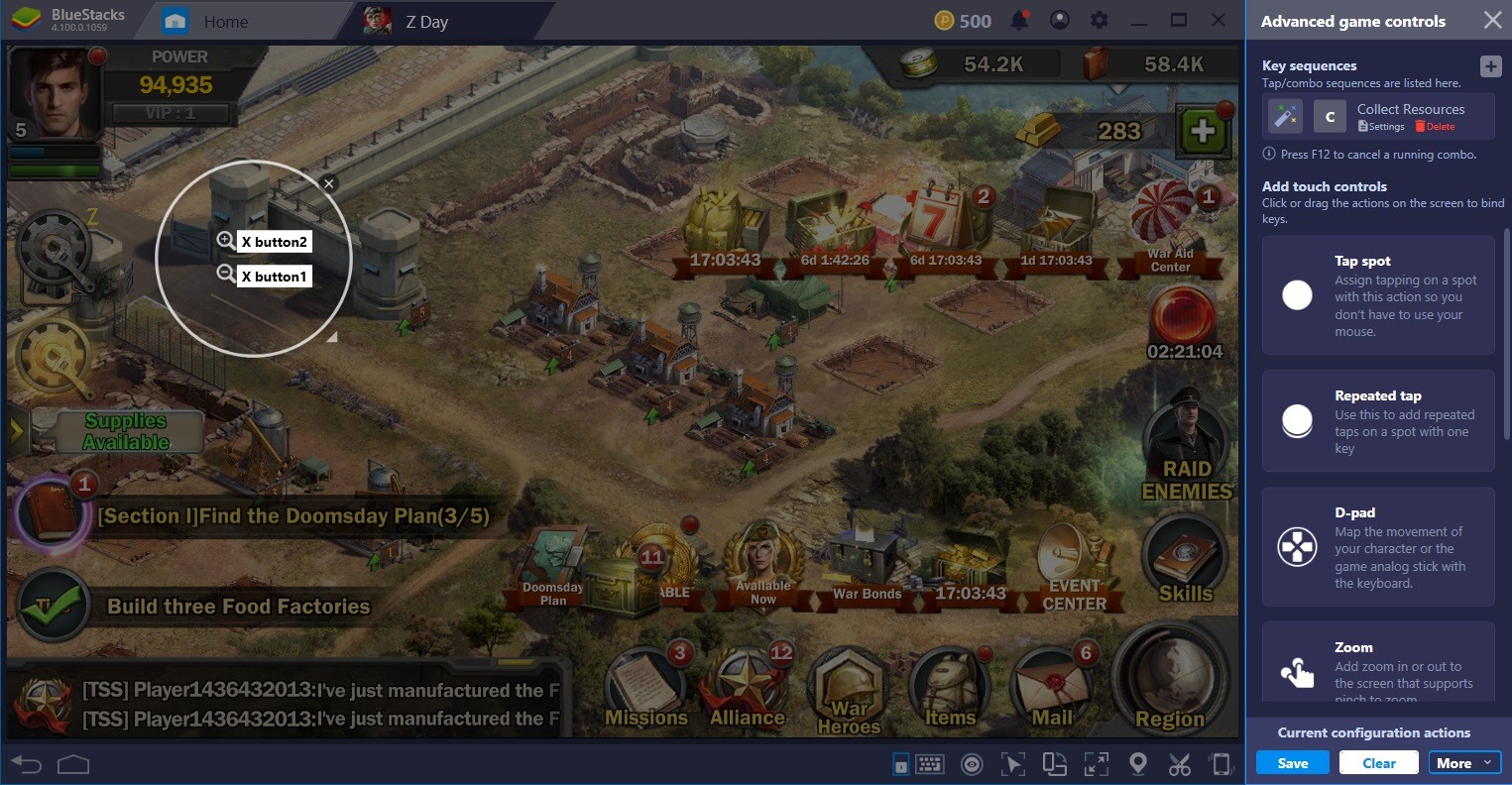 In addition, you can use the Keymapping Tool to further enhance your base control. With the latter, you can assign a shortcut to any button on the screen. Instead of having to constantly find the icons, we've assigned the A button to open up our alliance screen, while R is the shortcut to the region map. Alternatively, when we are in the region map, we use H to get back to our headquarters. We also have a faster way to reach the missions screen, the items menu, as well as the heroes one. Pretty neat, huh?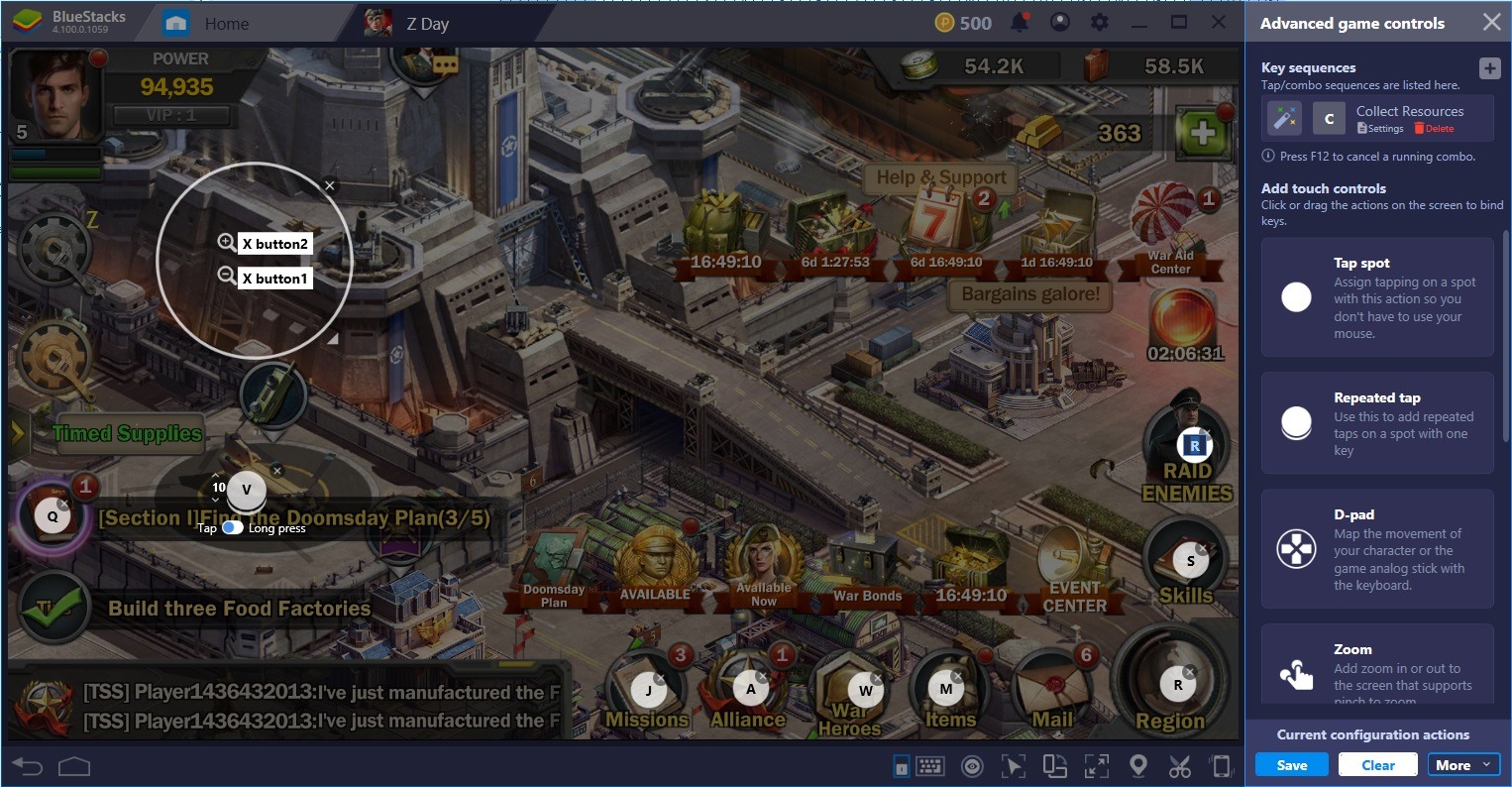 Less Work, More Fun
Although not initially apparent, Z Day is also a bit of a gacha game, particularly when it comes to the heroes you get to do expeditions with. These come in various types, rarities, and rank (or prowess). Naturally, the higher the rarity and the prowess of a particular character, the better they are.
The only way to keep playing for free and continue to do expeditions is to constantly increase your power. For more information on how you can do this as a newbie, feel free to check our tips and tricks for beginners.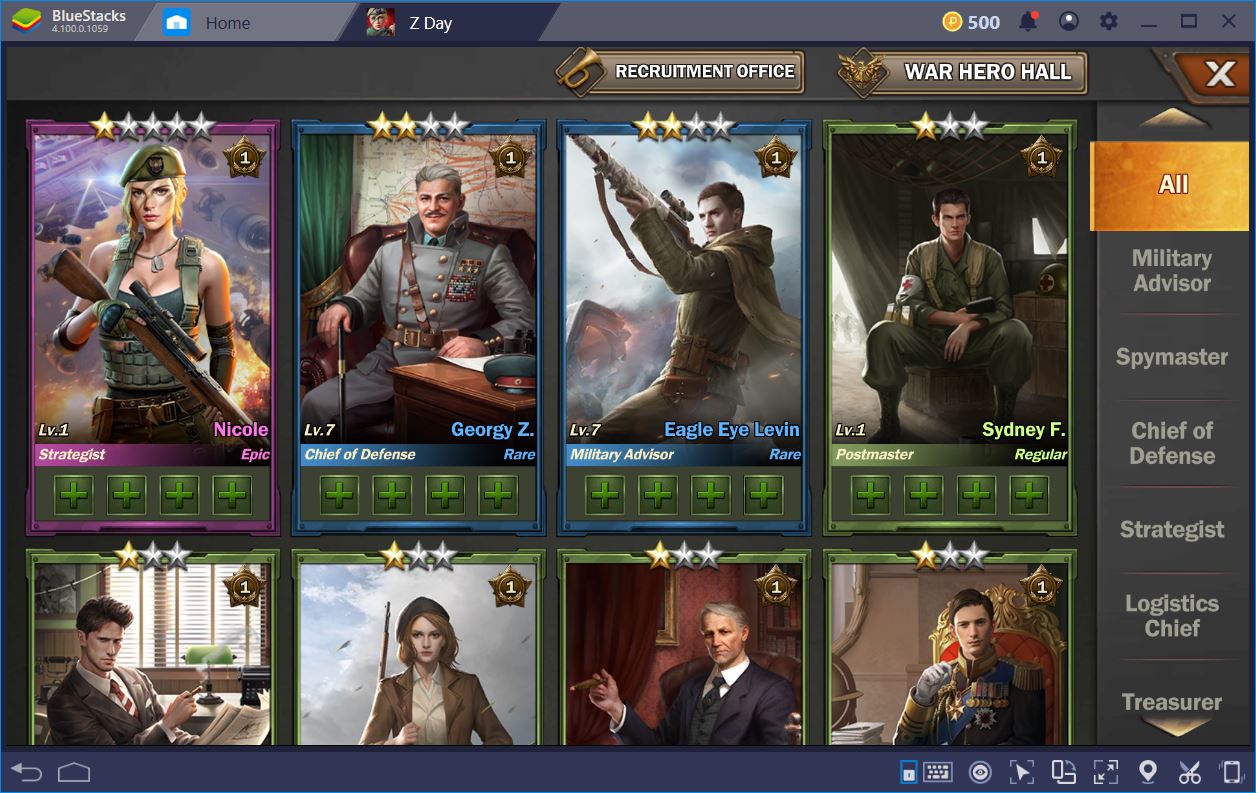 If you want to save even more dead time, you can use the Repeated Tap feature from the BlueStacks advanced game controls panel in order to open those War Hero Gift crates. Instead of spending several minutes opening these, the repeated tap opens them in an instant for you. All you have to do is assign a key and decide on the number of clicks (we've put 10, just to be sure). Then, you can lay back, relax and let BlueStacks do the work for you.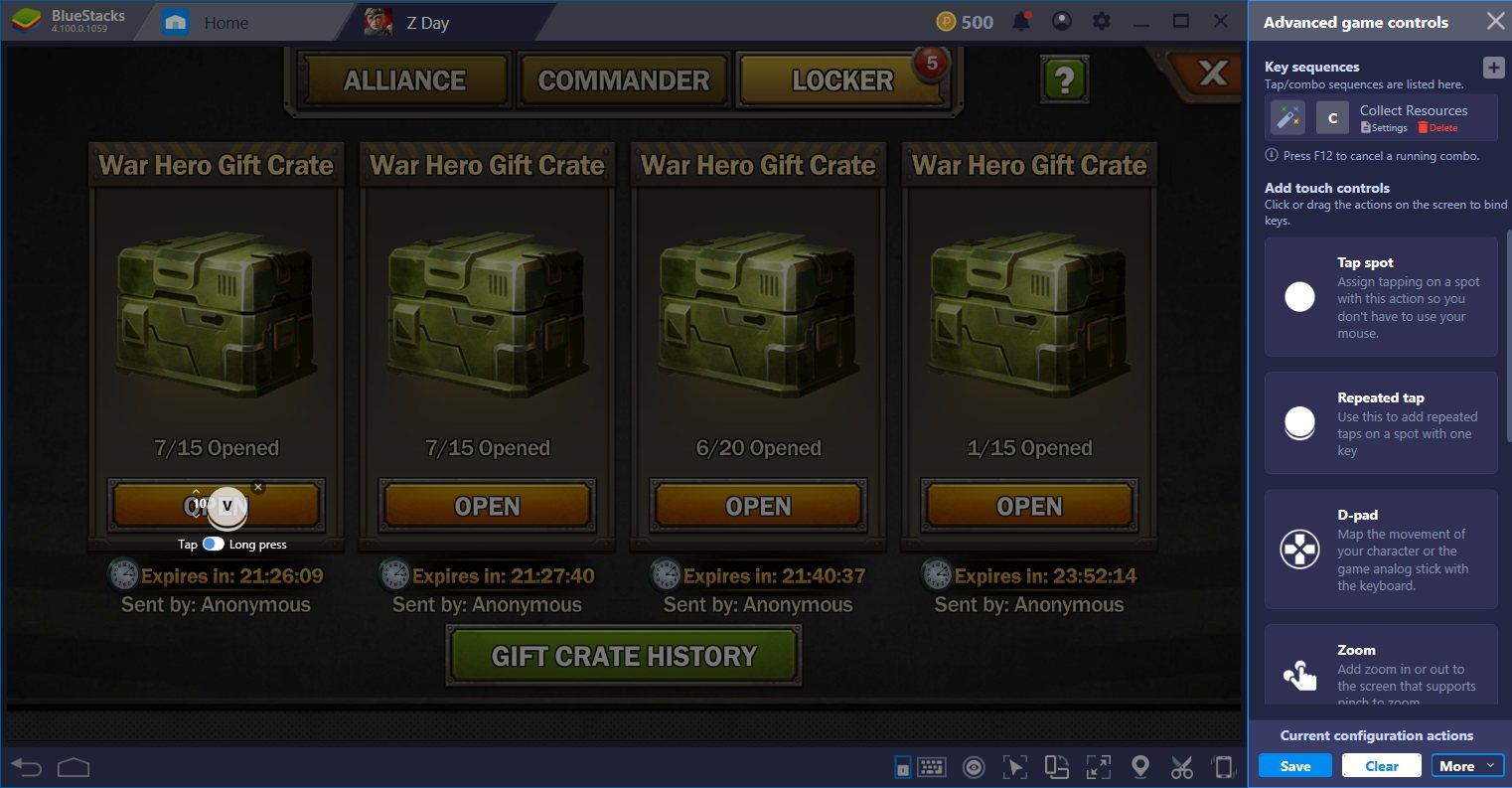 For players looking to gain an edge in their alliance or just enjoy playing in multiple regions at a time, the instance manager makes it possible to open as many instances of the emulator as you want and log into as many accounts as you need to at the same time. In this manner, you don't have to waste time by waiting for the application to load – you can do everything once and be done with it.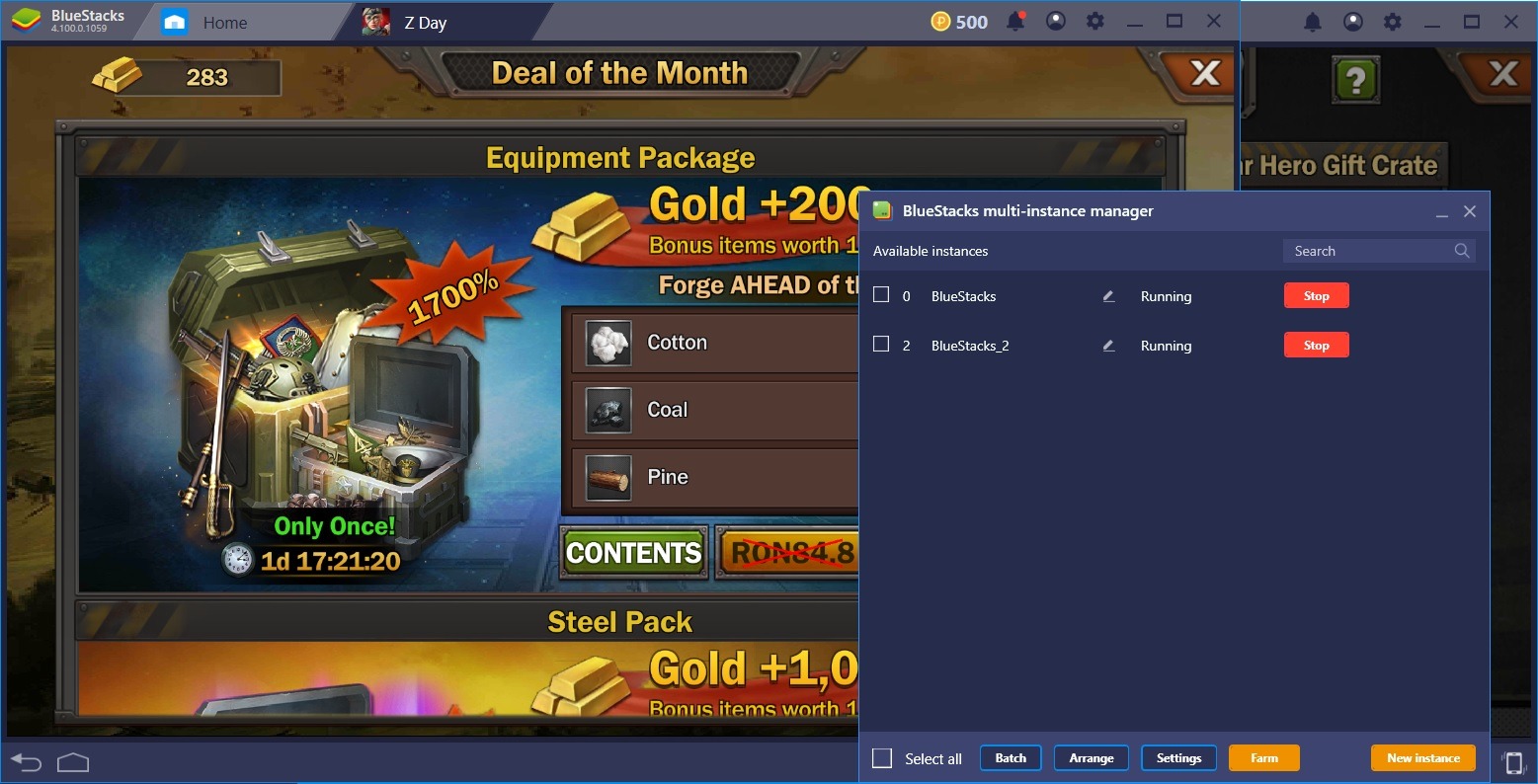 We don't know about you, but we love optimizing our tasks so that we can have as much fun as possible. With all of the spare time we saved using BlueStacks features, we had more opportunities to complete Main Missions, progress through the juicy Epic Missions, interact with our alliance, raid nearby locations on the map, and get to do as much research in the DNA lab. After all, this is what the game is all about.
More Fun with BlueStacks
Given all the perks of playing Z Day: Hearts of Heroes on BlueStacks, we seem to no longer want to log in on a mobile device. Sure, the game might have been intended by the developers to be played on a small screen, on the go, but we feel more relaxed commanding our base and troops from the comfort of our computer chair. We also take pleasure in not having to strain our eyes to see enemy bases, timers, or other notifications, since we can run the application on a comfortable 2560×1440 view, as well as on any custom size monitor.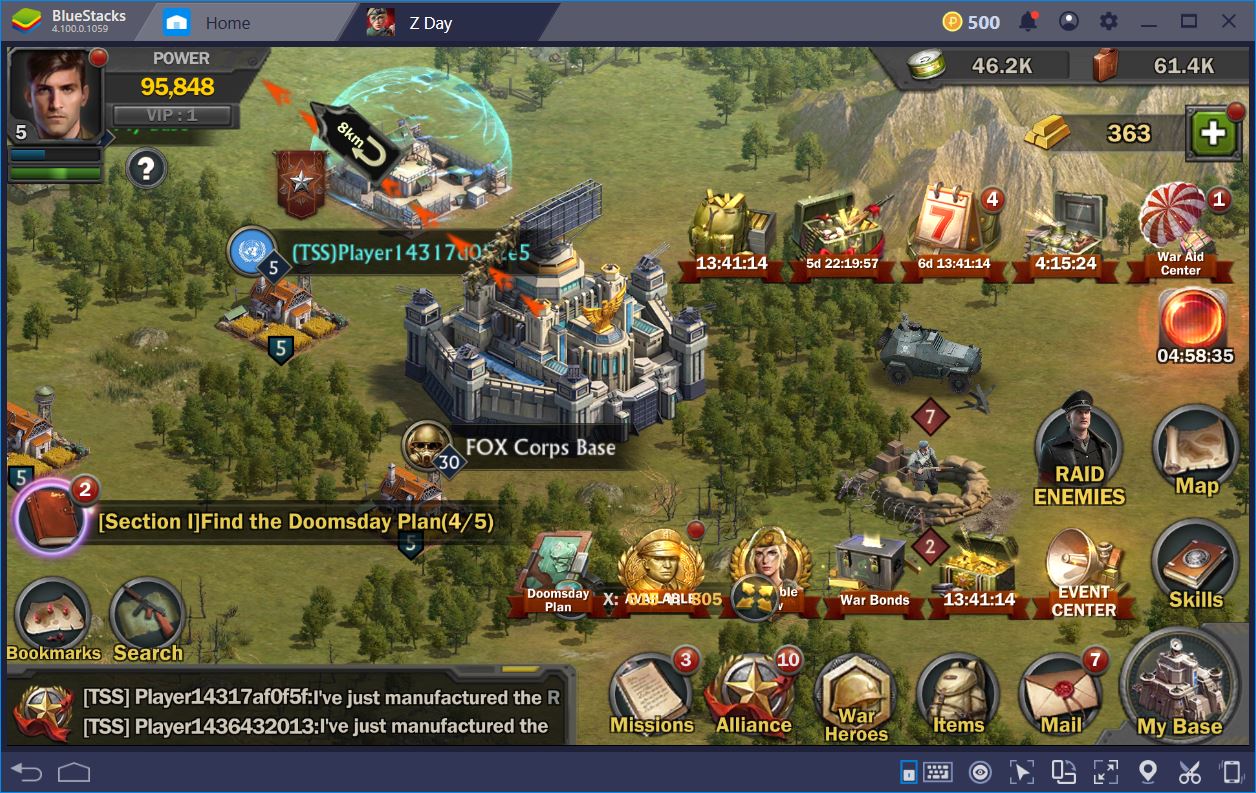 This is all the more important given that the game's UI is a bit cluttered. There's no way to minimize the 4 icons extending from the War Aid Centre to the left or the 5 ones appended to the Event Centre, which we feel deters from the overall immersion that can be achieved while managing your base, training troops, or attacking your foes. Especially in an RTS game, this can be detrimental to the play experience. After all, we all need a bit of space to think and play the way we want to.