News
Among Us : All Crewmate Tasks in 'The Airship' Map Unveiled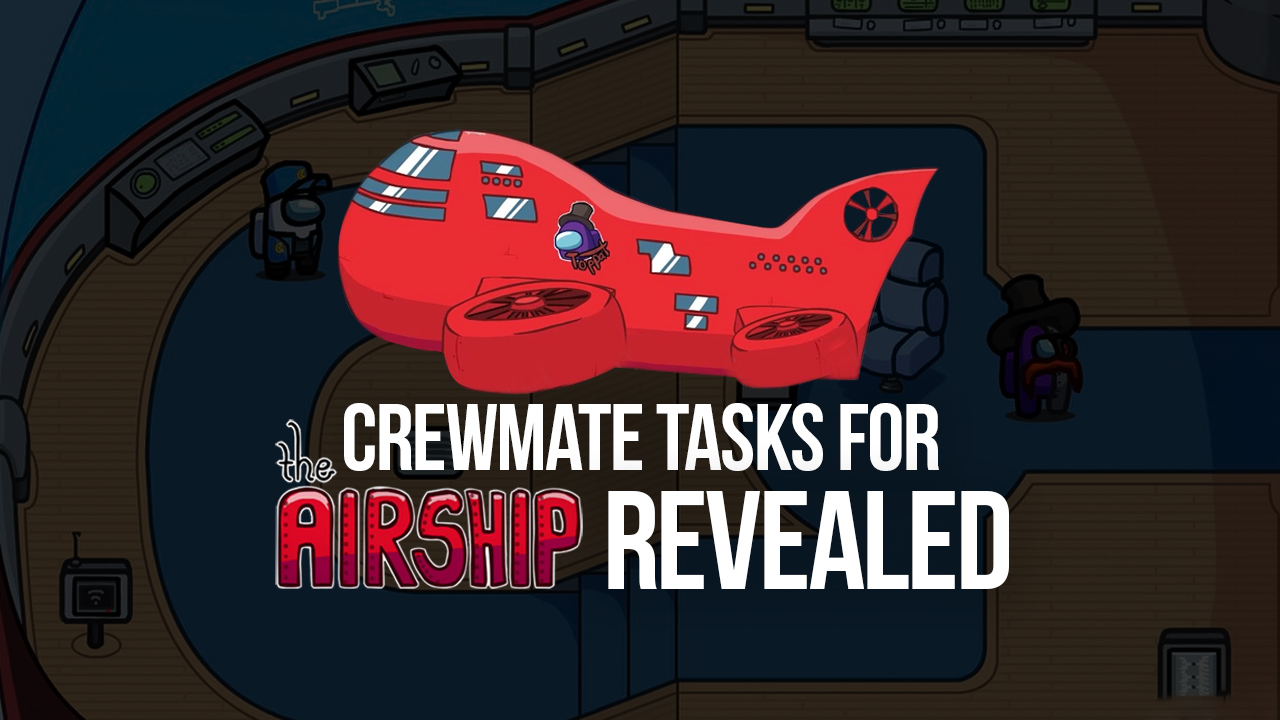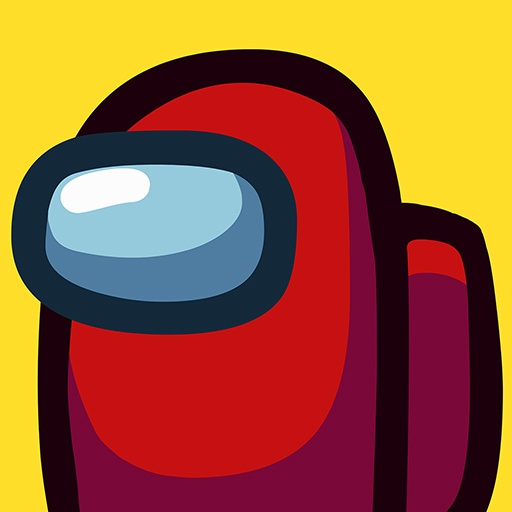 The most awaited map, 'The Airship,' in InnerSloth's famous title, Among Us, was first unveiled at The Game Awards 2020. However, InnerSloth did not provide much information about the map at that time.
The Airship map is yet to be released globally, but when Among Us was first made available on Nintendo Switch, players got a glimpse of the new map. Reportedly, some players were even able to jump into games in the new awaited map. In this article, we'll be going through the new map's crewmate tasks, potentially releasing at the end of this month.
The Airship – All Crewmate Tasks
First things first, The Airship map is more prominent in size than POLUS. It's so big that it will be tough to find and report a dead body at times. It's time we jump straight into all the crewmate tasks in 'The Airship' map.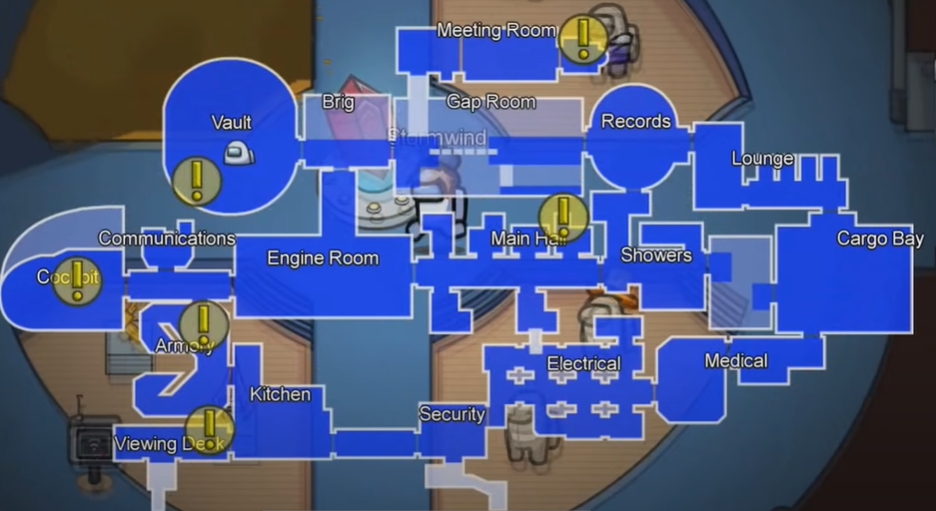 All tasks have been explicitly mentioned for each area on 'The Airship' map:
Electrical
Calibrate Distributor

Reset Breakers (7/7)

Divert Power to Gap Room (2/2)

Divert Power to Showers (2/2)

Divert Power to Cockpit (2/2)

Divert Power to Mail Hall (2/2)
Meeting Room
Empty Garbage (2/2)

Enter ID Code

Accept Diverted Power (2/2)
Engine Room
Gap Room
Accept Diverted Power (2/2)

Download Data (2/2)
Cockpit
Accept Diverted Power (2/2)

Stabilize Steering (2/2)
Armory
Put Away Pistols

Put Away Rifles
Records
Sort Records (4/4)

Download Data (2/2)
Security
Viewing Deck
Main Hall
Decontaminate

Develop Photos
Lounge
Clean Toilet

Fix Wiring (3/3)
Showers
Accept Diverted Power (2/2)
Ventilation
Kitchen
Brig
Medical
Cargo Bay
Vault
Polish Ruby

Download Data (2/2)

Dress Mannequin
Outside
Additional Tasks
Fix Lights (%)

Avert Crash Course (in limited time)(2/2)
Interestingly, crewmates can now swipe their ID cards to open the doors of several locations on 'The Airship' map. Make sure you go through all of these tasks very carefully so that when you start playing on the map (whenever it arrives in the game), you know when a crewmate (potential impostor) is faking tasks or not.
InnerSloth has not revealed when the new map 'The Airship' is precisely going to arrive in the game, but hopefully, it'll be available by the end of January 2021. If you wish to play on the new map on PC as soon as it's available in the game, then make sure you install BlueStacks and download Among Us on PC. We might have missed out on a few crewmate tasks because there are plenty but, if you're aware of them, then let us know in the comments section below!