News
Among Us Teases 5th Map During Roadmap Reveal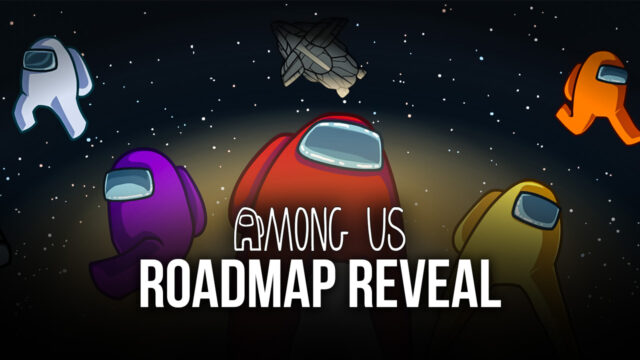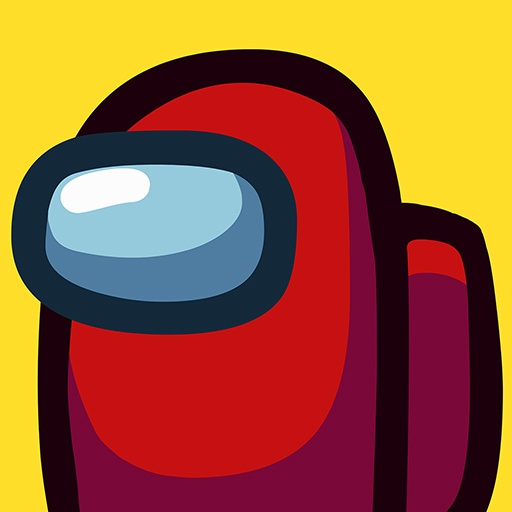 The developers at Innersloth revealed a lot at the Summer Games Fest, wherein Among Us was a part of. The developers highlighted the roadmap for the future for Among Us which includes what is coming in the subsequent update and what is in store in the distant future for the users.
For people who have still somehow not heard of Among Us, it is a game of teamwork and betrayal for 4-10 players…in space! Play online or via local WiFi as you attempt to prepare your spaceship for departure, but beware as one or more random players among the Crew are Impostors bent on killing everyone.
What is Coming in the Next Big Update?
The very next big update is going to feature a lot of new stuff, especially the advent of 15 player lobbies that will make the game more interesting on Airship while adding a bit of chaos for other maps which are not as big in comparison.
Along with 15 player lobbies, there will be improvements to graphics, support for the mobile controllers and brand new colors to enable the 15 player lobbies and make sure there are unique colors available to each user.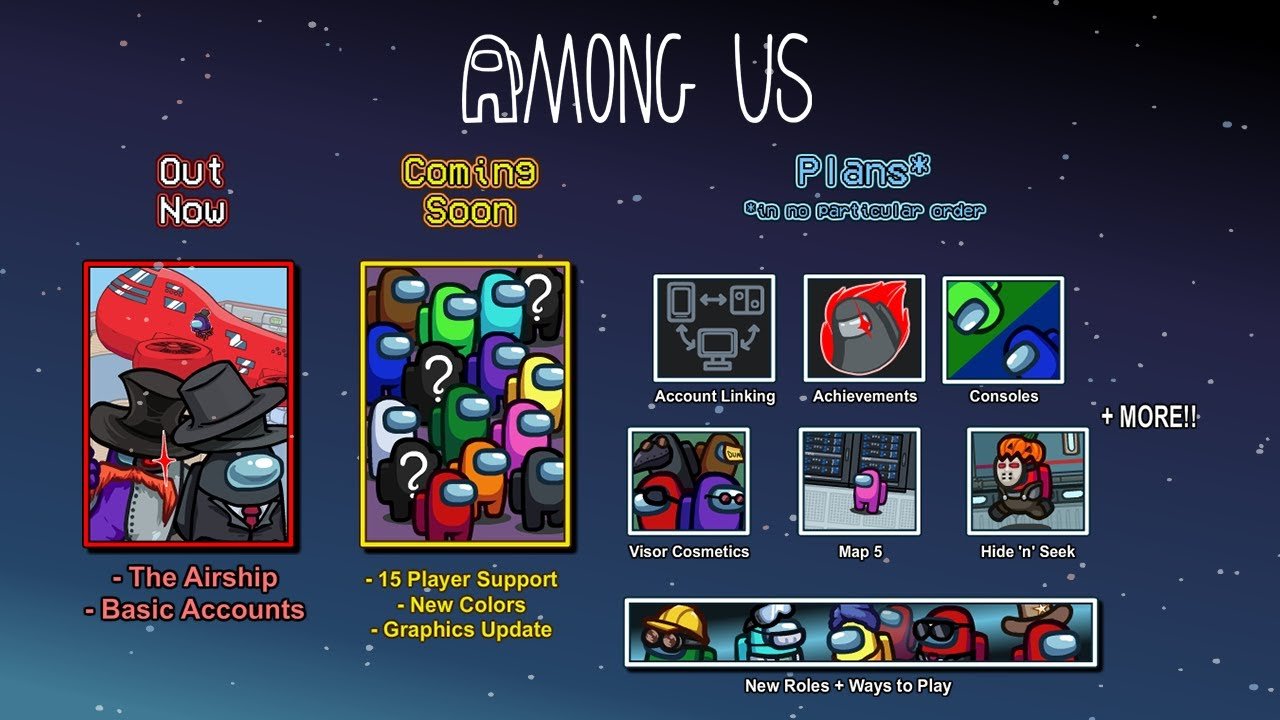 New Map and Game Mode Incoming
Map number 5 is something the Innersloth developers are working on for Among Us. While the developers have not revealed much apart from a button, it will be intriguing to see whether map number 5 will be a large one like Airship to fit the 15 player lobby narrative or a normal one along the lines of The Skeld.
Among Us also seems to be finally incorporating stuff from the popular mods and variants out there, with a Hide and Seek game mode that will see the crewmates hide from the seeker or impostor while trying to complete tasks and prevent the impostor from eliminating or finding all of them. Along with it, there are new roles to play that the users have already experienced through the mods and variants, with roles like the Sheriff, Scientist and more!
Achievements and Miscellaneous Additions
Among Us will also be recording achievements in the distant future, which will enable the competitive users to gauge just how good they really are among the crowd. There will be a cross-platform account linking feature that will allow the presence of one single account across all devices.
The teaser video also shows different kill animations that might make their way to the Among Us game mechanics, which will be a treat to everyone's eyes. The developers are also looking into the possibility of releasing Among Us on consoles – Xbox and PlayStation both.