News
Tencent's New RPG 'Ash Echoes' To Enter Closed Beta on May 24, 2023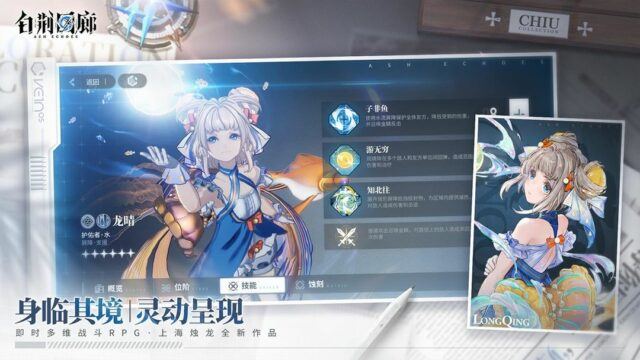 Tencent Games has recently announced their upcoming Role Playing Game 'Ash Echoes'. The title will enter its closed beta on May 24, 2023, and will be available on both Android and PC but exclusively to the Chinese audience.
Tencent confirmed the release of 'Ash Echoes' during the company's SPARK 2023 annual conference, where they also announced their upcoming space adventure MMORPG 'Our Planet'.
Ash Echoes is set to be a top-down strategic action RPG where the player has to take the role of the CEO of Ash Technology as they engage in element-based combat with enemies across multiple dimensions. Throughout their journey, players will also encounter a diverse range of characters who will play pivotal roles in assisting them in defeating their enemies.
May 6 marked the commencement of recruitment and registrations for the Ash Echoes closed beta, catering to both PC and Android gamers. The closed beta test for the game is scheduled to begin on May 24, at 10:00 AM local time. The developers haven't revealed the dates for iOS testing at the time of writing. Unfortunately, it doesn't seem that the closed beta for Ash Echoes will be supporting any languages other than Chinese.
Players who are looking to register for the Ash Echoes closed beta can do so through the game's official website. Do note that you'll need a QQ or Weibo account in order to be eligible to register for the beta.
The final release date of Ash Echoes hasn't been announced by Tencent yet, but if you're looking for some other RPGs to enjoy on your PC, feel free to check out our list of some of the best RPGs currently available on the internet here.