News
BATTLEGROUNDS MOBILE INDIA Beta Is Now Live And Open For Registration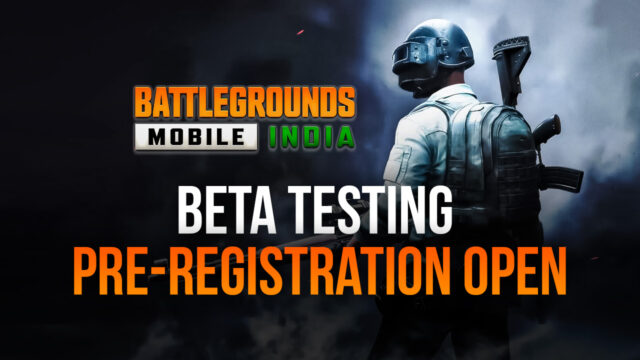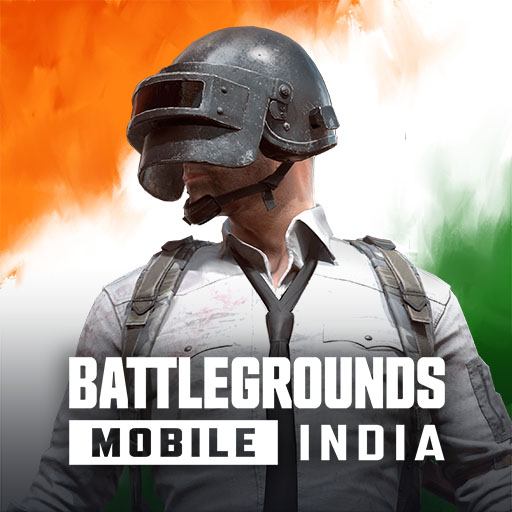 KRAFTON, the video game developer from South Korea, announced earlier today that BATTLEGROUNDS MOBILE INDIA is now live for early access. This comes after months of excitement and waiting from fans across the country, with 7.6 million pre-registrations on opening day and 20 million in the first two weeks. Expressing their thanks for the support from users, the CEO of KRAFTON Inc., CH Kim, said:
"We would like to express our sincere gratitude to our Indian fans for their overwhelming response to the BATTLEGROUNDS IP, first developed by me and my team in 2017. The BATTLEGROUNDS IP received love and acclaim from players worldwide, and KRAFTON will continue to build on the IP. That effort includes bringing amazing content to BATTLEGROUNDS MOBILE INDIA, and providing an incomparable battle royale experience to our players".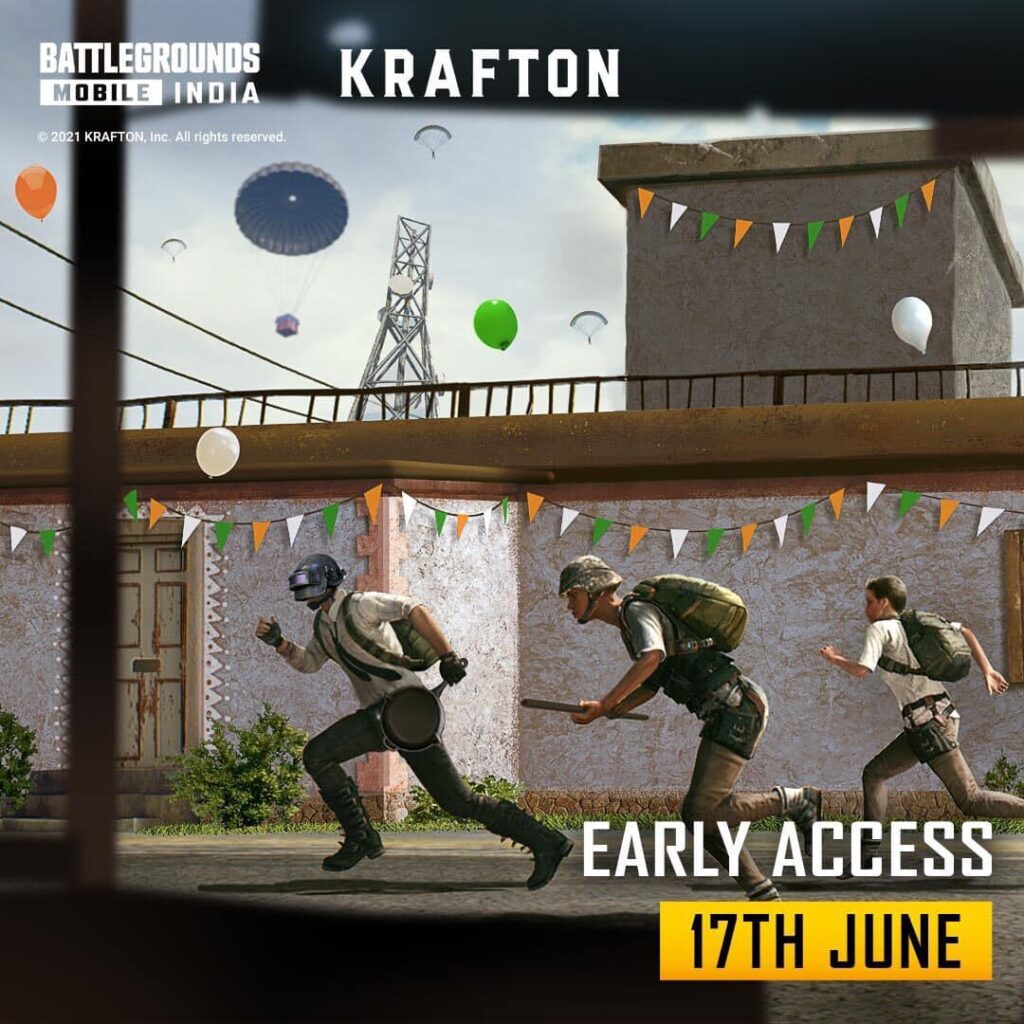 Although the game is not available to the general public as yet, Beta Testers who applied for testing early will be able to play the game. The purpose of the Beta Testing phase of the game is to work out any bugs and issues left in the game, so it is unlikely that the full version will be released soon.
The game takes most of its gameplay from the global version of PUBG, including both individual and team Battle Royale, Free Fire, and one-one TDM matches. The game is expected to be around 720MB in size, and the app listing confirms that the game will require 2GB of RAM or above, and Android 5.1.1.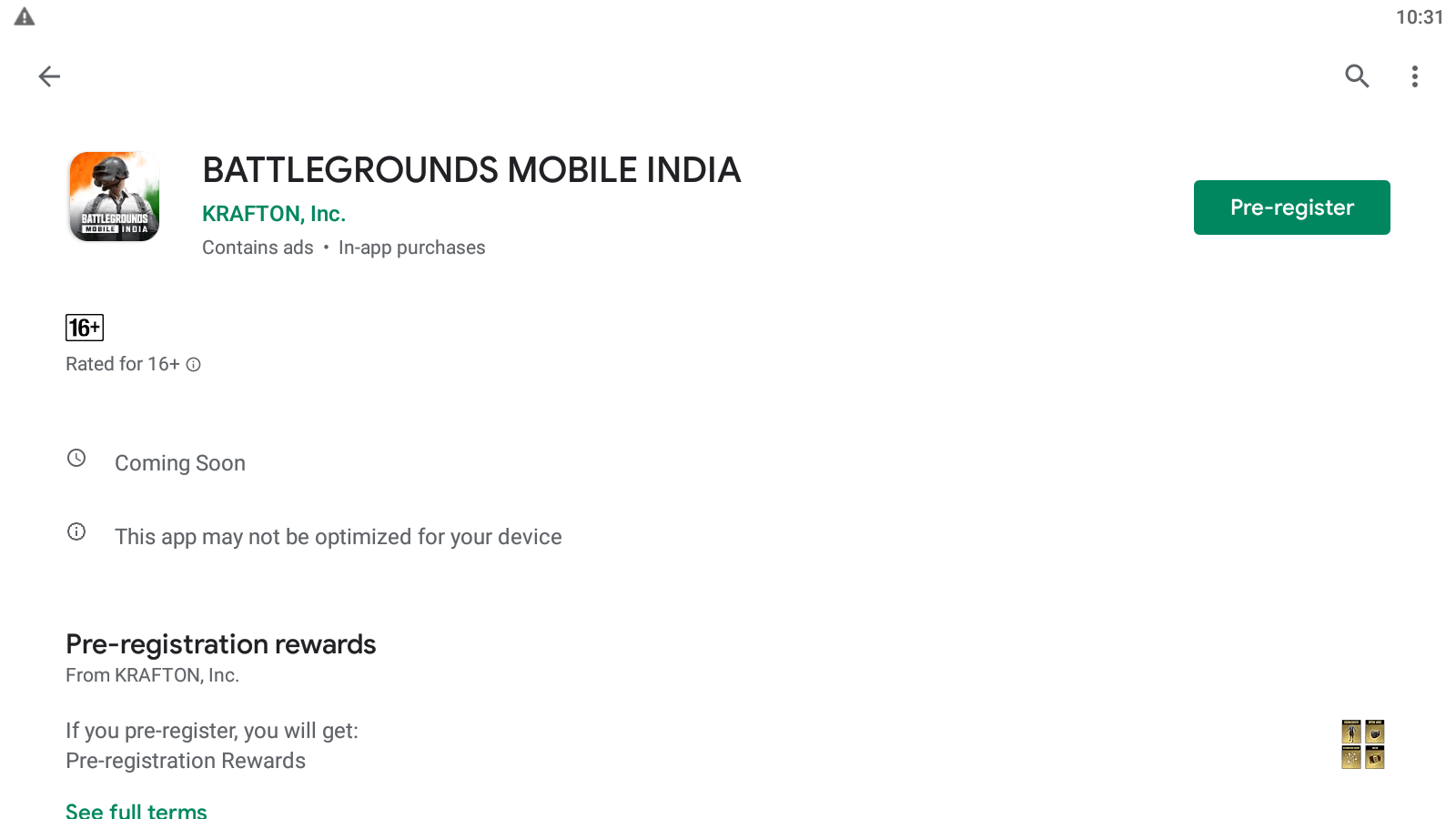 The Facebook page for Battlegrounds Mobile India also revealed that the ability to purchase weapons and other in-game processes will be available in the final version of the game. Along with this, the page also said that there will be more open slots for beta-testing available soon.