News
The New Pet 'Beaston' is Now Available in Free Fire – Full Details Inside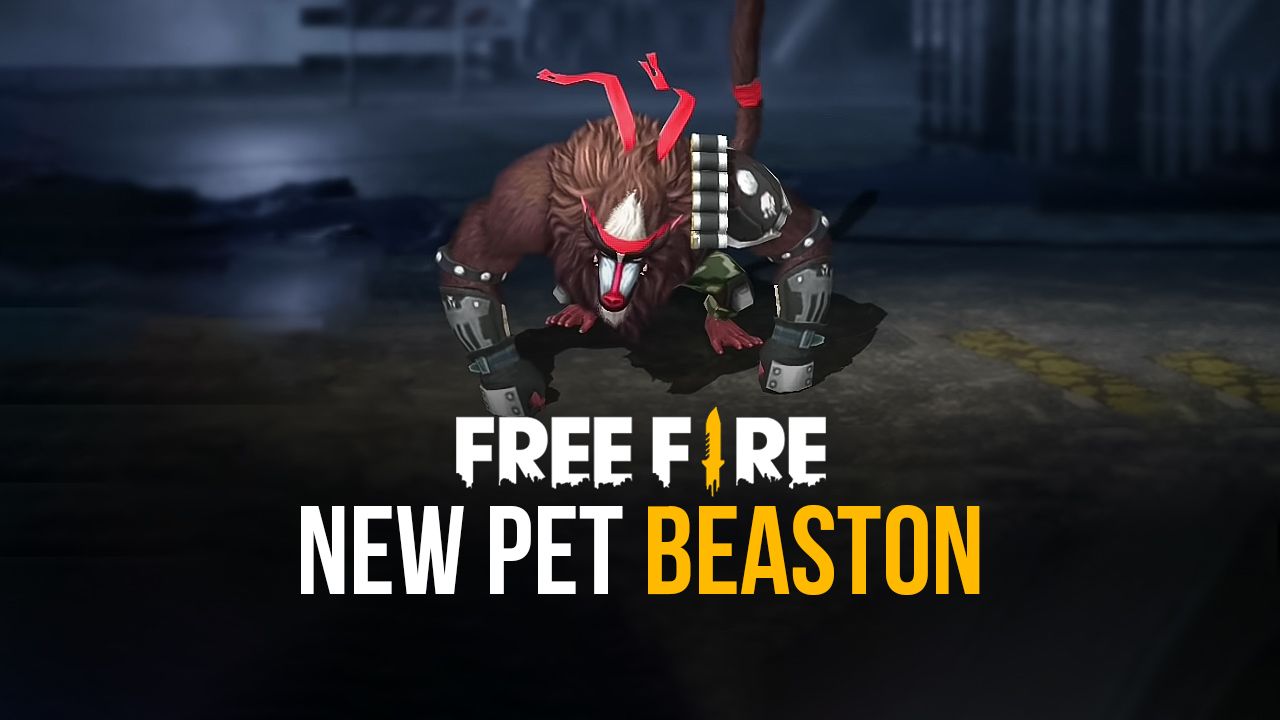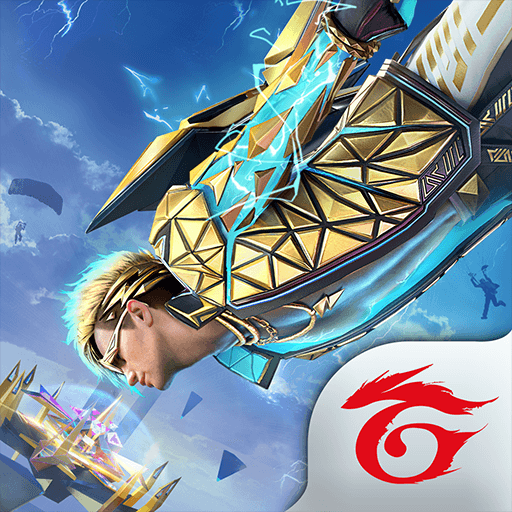 In Garena Free Fire, players can enhance the in-game abilities/stats of their characters to have a slight edge over their opponents. This concept adds fuel to the already exciting game modes available in a high action game like Free Fire. Interestingly, a new pet called 'Beaston' has been added to the game to shake things up.
Details about the Pet 'Beaston'
Beaston, a pet inspired by a baboon and initially termed as 'Brabuino,' made its first appearance during the OB25 patch phase. It was added to the advanced server by the developers so that more players could try it out. Recently, it was made available in the global version of the game. Let's talk more about its appearance, abilities, and how you can obtain the pet in the game!
Appearance
Talking about the size of pets, Beaston is much larger than the other pets in the game. Beaston has an athletic look and can even help its user in different ways with its abilities.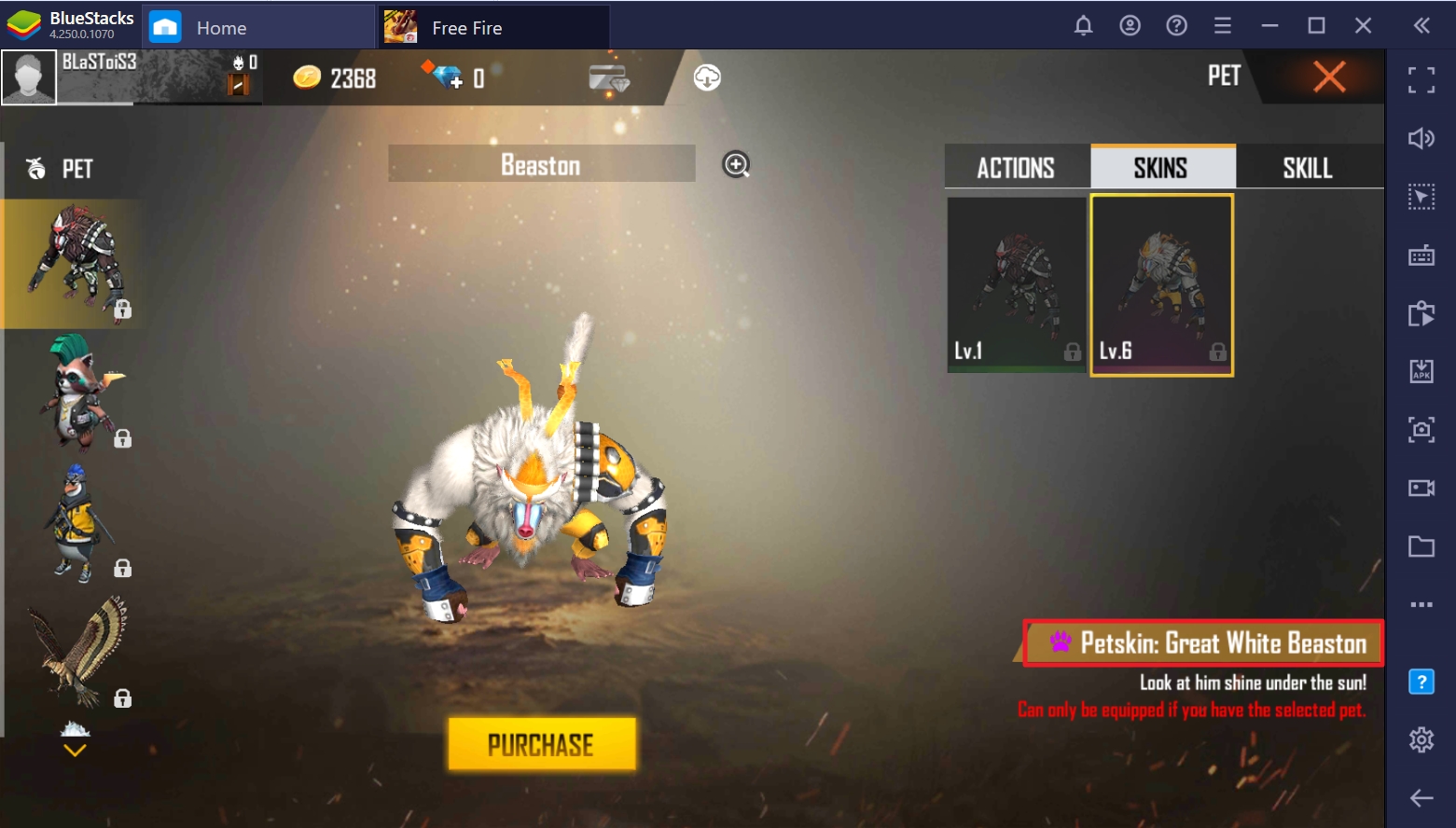 At the moment, there are two skins for Beaston:
The default skin (Warfare sort of outfit)

Great White Beaston
Abilities
Like other pets in Free Fire, Beaston also has a unique ability that can be enhanced by further increasing the pet level. The power is termed as 'Helping Hand.'
Helping Hand – Level 1, the user can throw utilities like Grenade, Gloo Wall, Flashbang, and Smoke Grenade with a 10% increased range. The pet can be upgraded to increase the throwing range further. However, upgrading pets require spending a fair amount of diamonds.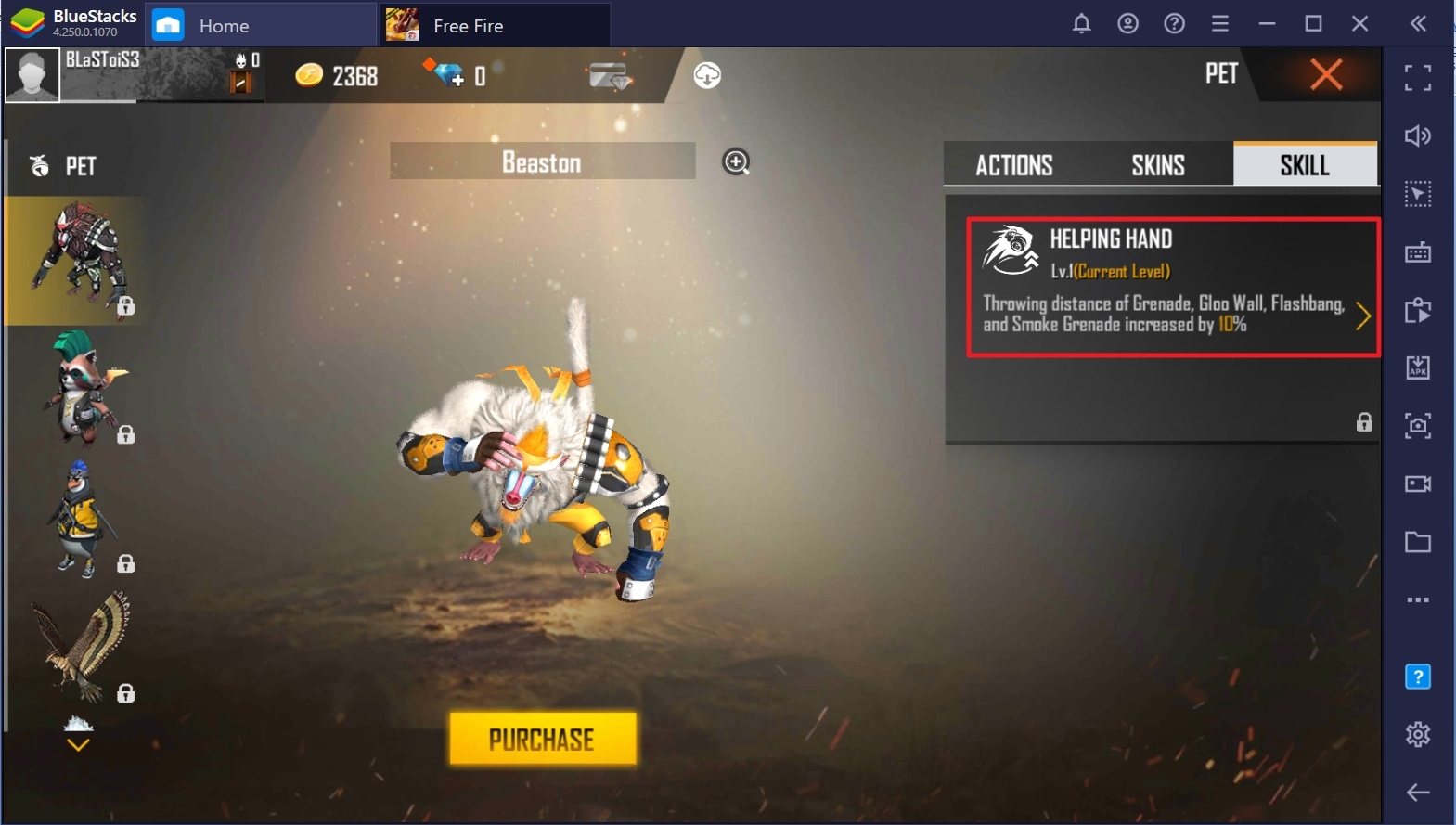 More interestingly, when the pet reaches level 5, the throwing distance of utility increases by 20%, and at pet level 7, the maximum range for throwing utilities is increased by 30%.
How to obtain Beaston?
In case you don't know, the pet is only available in limited regions for now. The users from the Indonesian region can unlock the pet via a top-up recharge of 140 in-game Diamonds. Similarly, every country will have its separate method to obtain the Beaston pet.
If you want to have the upper hand over your opponents when it comes to ranged brawls, then the 'Beaston' should be your go-to pet for such situations. Additionally, a brand new Elite Pass titled 'Specter Squad' is coming soon to the game that will feature tons of exciting in-game cosmetics, costumes, and weapon skins.