News
Heroes War: Counterattack – Release Date, Features, and Other Interesting Details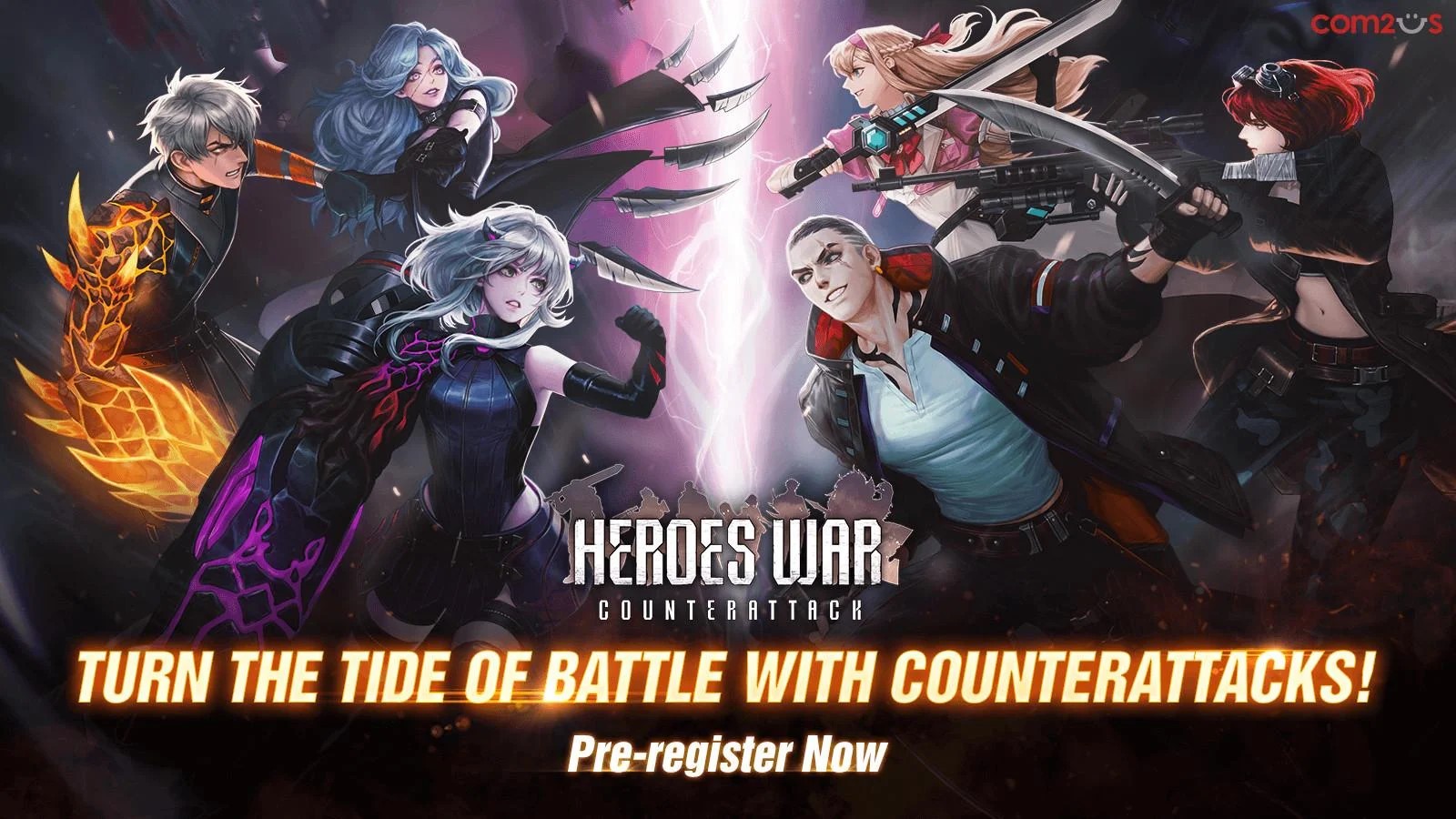 Earlier in October, we talked about Com2Us' reveal of their intent to expand the Summoners War franchise with a few different games based in the same universe as SW. Aside from the Summoners War: Lost Centuria, which is entering closed beta very soon, the other title they announced was Heroes War: Counterattack, a sequel to their 2013 title, Heroes War, which is actually releasing in a few days.
Heroes War: Counterattack Gameplay Details
During their initial October reveal, the team talked about some of the features that players will be able to find in Heroes War: Counterattack, including the setting, some gameplay elements, and other aspects of the gameplay loop. Specifically, this game will take place in a war-torn post-apocalyptic world, which is a far-cry from the high fantasy settings of the old Summoners War IP.
In this world, two powerful factions are locked in an endless war over who gets to control the tattered remains of humanity. On the one hand, we have the "Union", a group of battle-hardened veteran fighters; and on the other, we have the "Harz", a group of mutated humans that, though untested in battle, have inherited superpowers as a result of their mutations. Most of the gameplay in HW: Counterattack consists of turn-based RPG combat, much akin to the one in Summoners War. The main difference is definitely the setting, which panders to those who really enjoy post-apocalyptic worlds full of ruins and hopelessness – delightful!
Heroes War: Counterattack will feature several game modes, including both PvE and PvP variants, giving all types of players something to sink their teeth into. Whether you enjoy fighting NPC enemies, stomping on other players in arena battles, or something in between, this game definitely will have something to offer you.
Aside from arenas, however, this title will also offer other PvP game modes including "Search and Occupation", and "Mercenary Missions". The former is about capturing and holding points for longer than your enemies until the timer runs out, while the latter is about hunting down a specific type of enemy and defeating as many of them as you can within the time limit.
Despite featuring a turn-based familiar combat system and progression mechanics, with the latter revolving around unlocking and upgrading a variety of characters, Com2Us is looking to spice up the mobile RPG genre by adding unique game modes in which to participate. Though we're not 100% sure of the details just yet, we're definitely excited to see what's in store for us when the game finally launches.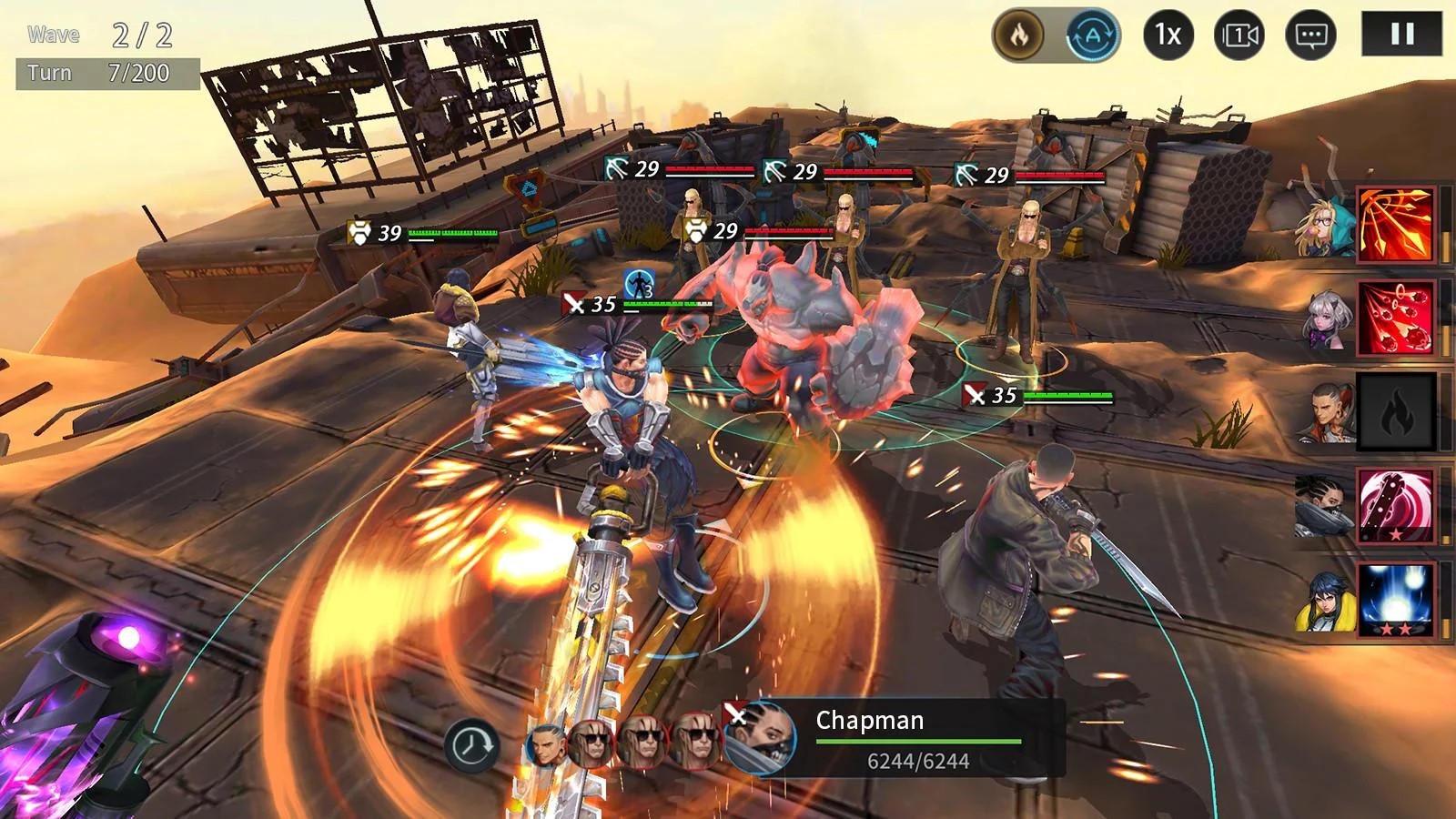 Heroes War: Counterattack Release Date
While the pre-registrations for Heroes War: Counterattack are still ongoing, offering players that sign up lots of useful rewards for when the game launches, the team has already revealed the release date for the game for this November 19th, which is tomorrow! If you haven't done so already, we strongly suggest pre-registering so that you get notified as soon as it releases, as well as to get a headstart with the free goodies that you'll get on launch.