News
BlueStacks Redemption Code for My Hero Academia: The Strongest Hero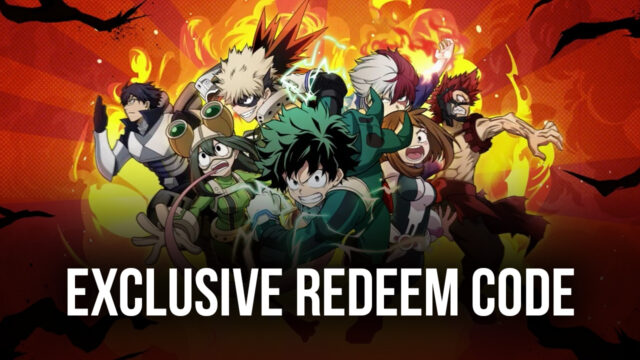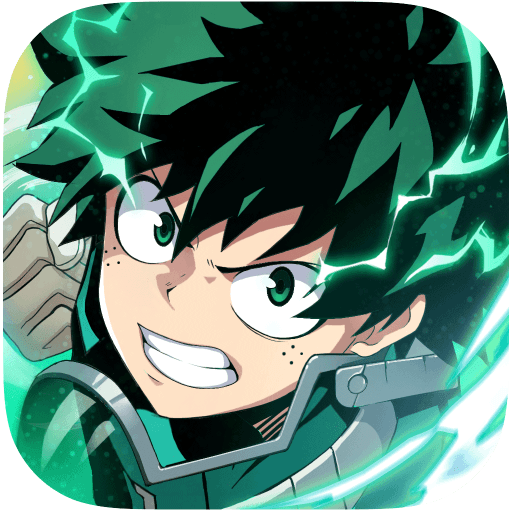 My Hero Academia: The Strongest Hero, the open-world MMO-Esque ARPG by Sony Pictures Television is running strong with it being already 9 months old since its global release first happened. The 1st year anniversary of the game is just around the corner and this might be a great time to start the game if you like Open World games and the My Hero Academia anime/IP franchise. A useful Beginners Guide will also boost the amount of progress you can achieve and amplify the rewards you can get. The game features multiple servers across 2 regions currently – North America and Europe.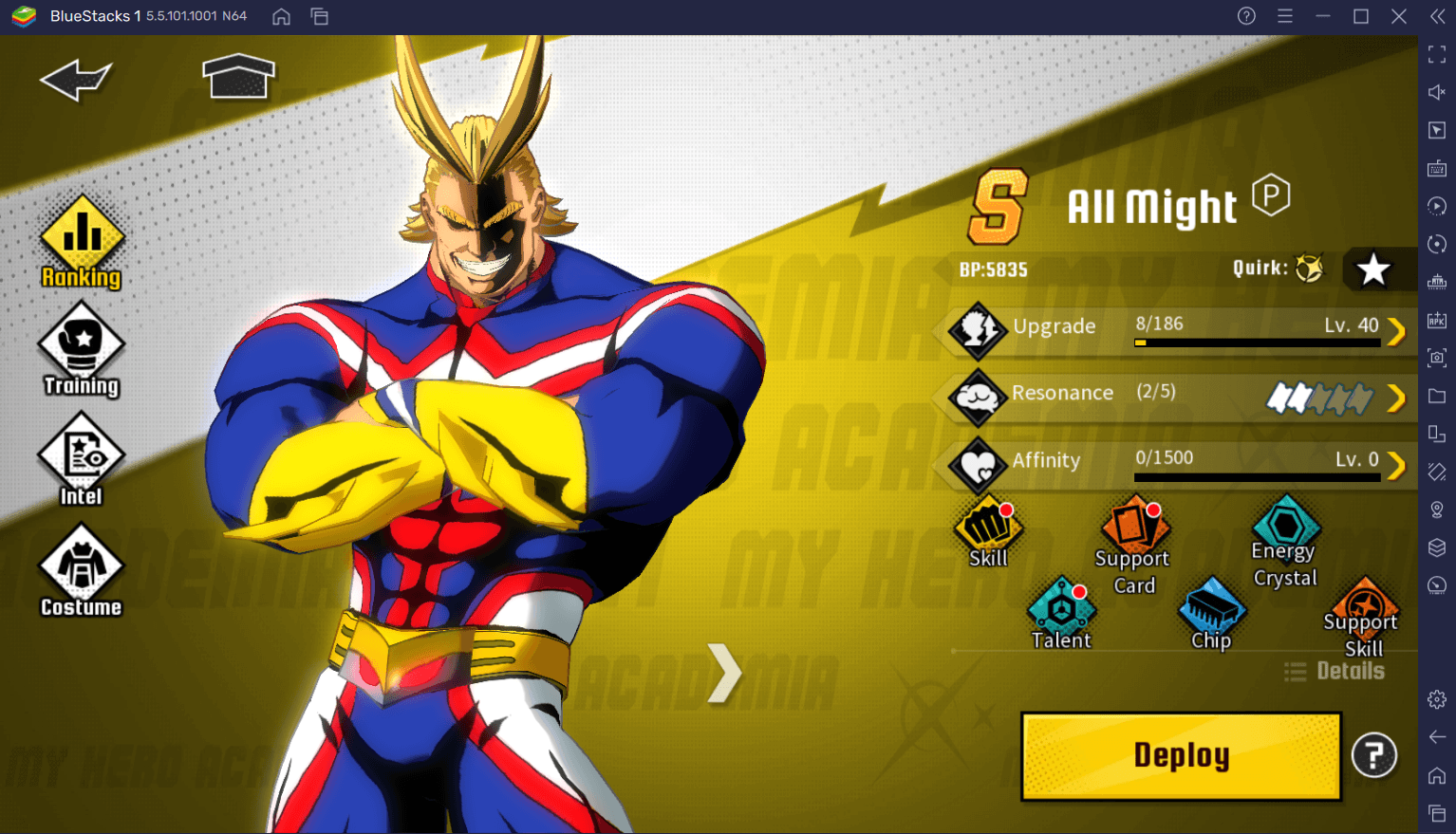 My Hero Academia: The Strongest Hero redemption code
Players starting out often need some boosters or freebies to aid their journey. Redemption codes are a great way to get freebies while playing the game. Well, you're in for a treat as we at BlueStacks are proud to share our Redeem Code for My Hero Academia: The Strongest Hero which can be really helpful for your progression, especially if you're just starting out. The code is – Bluestacks22
Contents –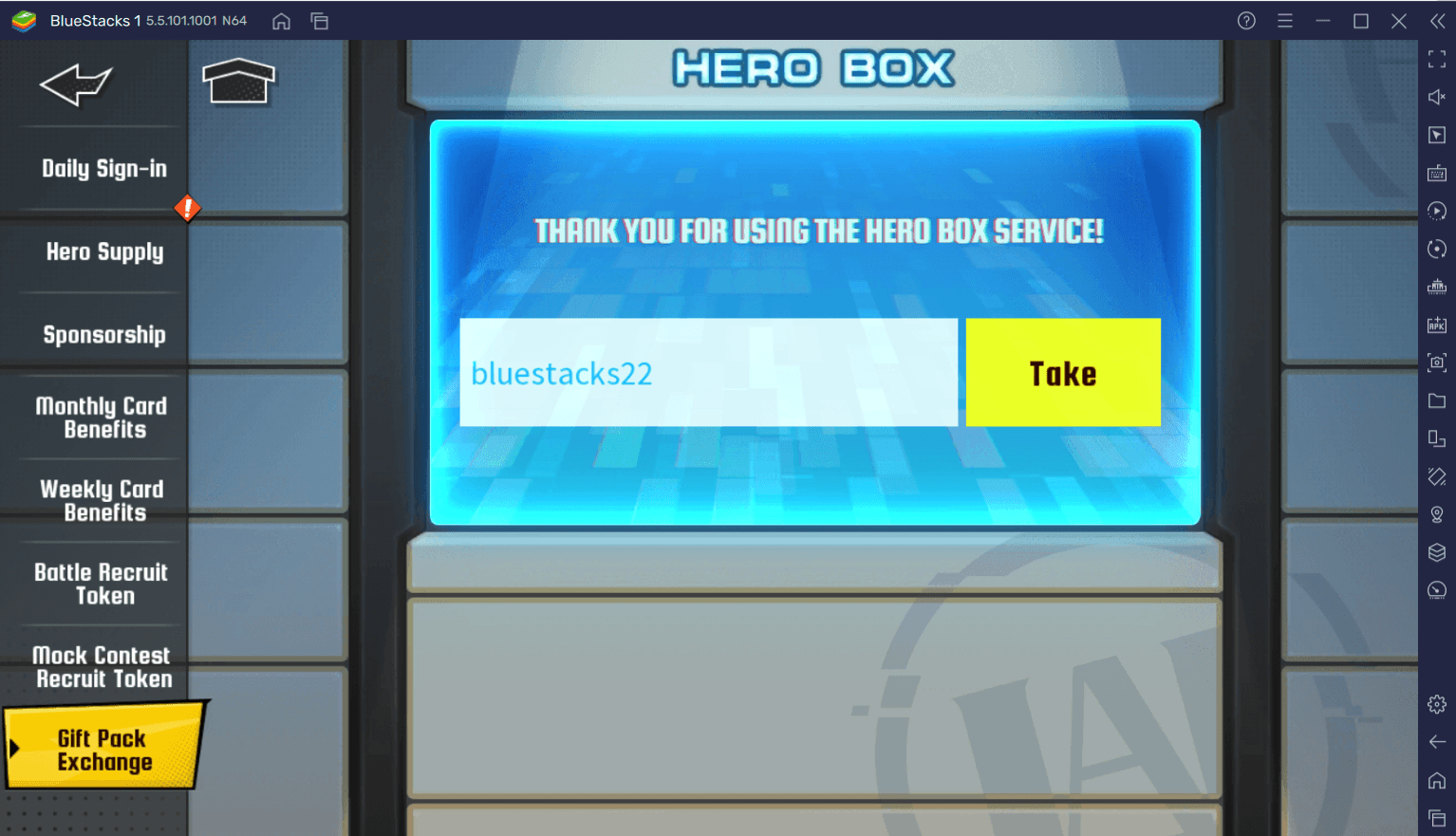 Keep in mind that this code is available only in the European version of My Hero Academia: The Strongest Hero and expires on 17th April 2022. Make sure to claim it before time. If you are confused about how to use this redeem code, here is a short guide on how to do it –
Click on the

Gift Box icon

on the top right of the main screen.

In the Gift Box window, click on the

Gift Pack Exchange tab

.

Enter the redeem code and press "Take".

The contents of the redeem code will be sent to your in-game mailbox.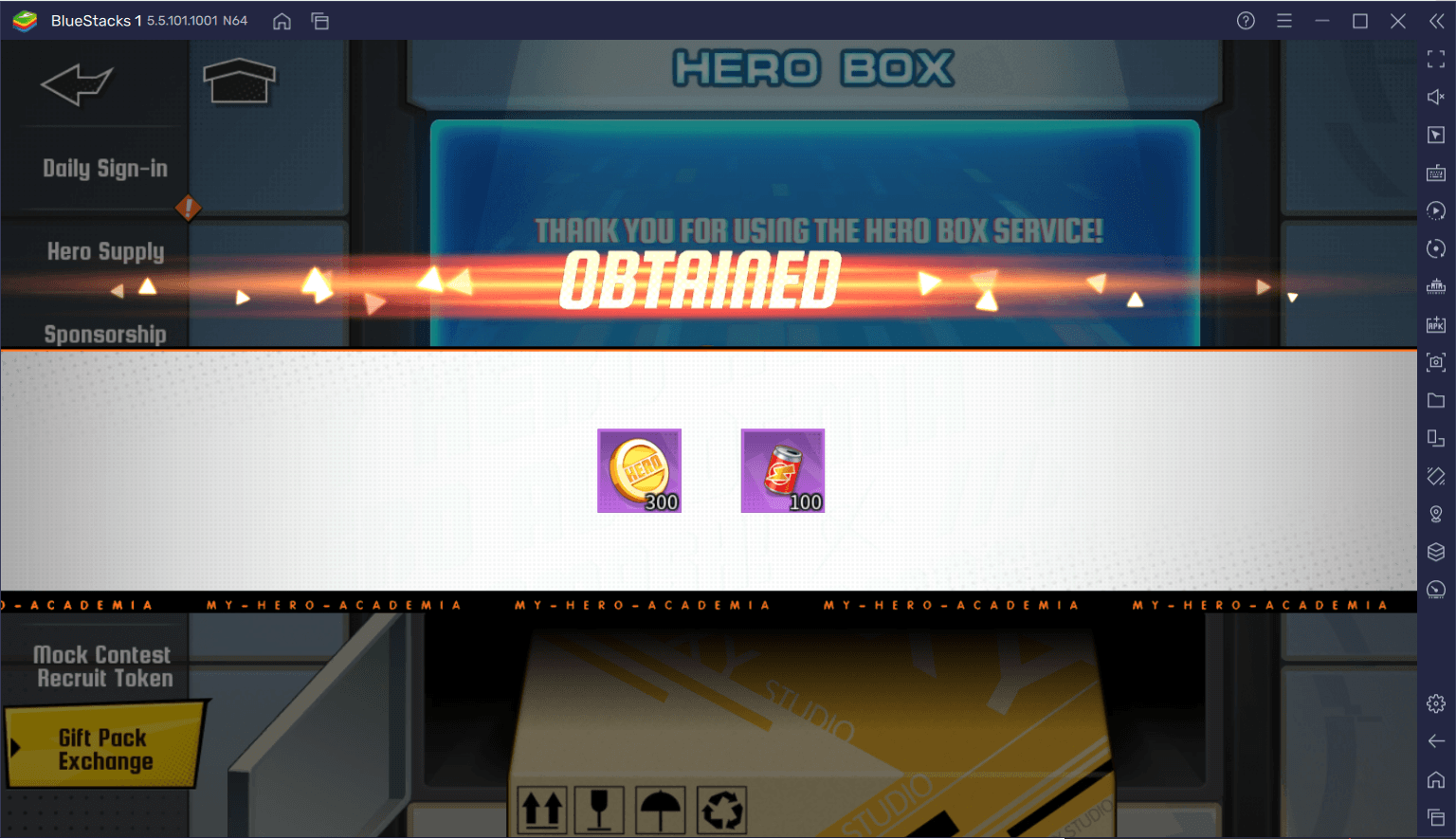 My Hero Academia: The Strongest Hero is a hero collector/gacha game where players have to summon different heroes to acquire and use them. Players can get heroes or their shards from summoning. The game throws different currencies at you for summoning on different hero banners. For example, if you start the game now, there is a limited-time All Might summoning banner which is an S-tier character and we highly recommend summoning him. Players can enjoy real-time combat with their favorite heroes. The Strongest Hero features many popular characters from the MHA franchise like Izuku Midoriya, All Might, Ochako Uraraka, Denki Kaminari, and Fumigake Tokoyami.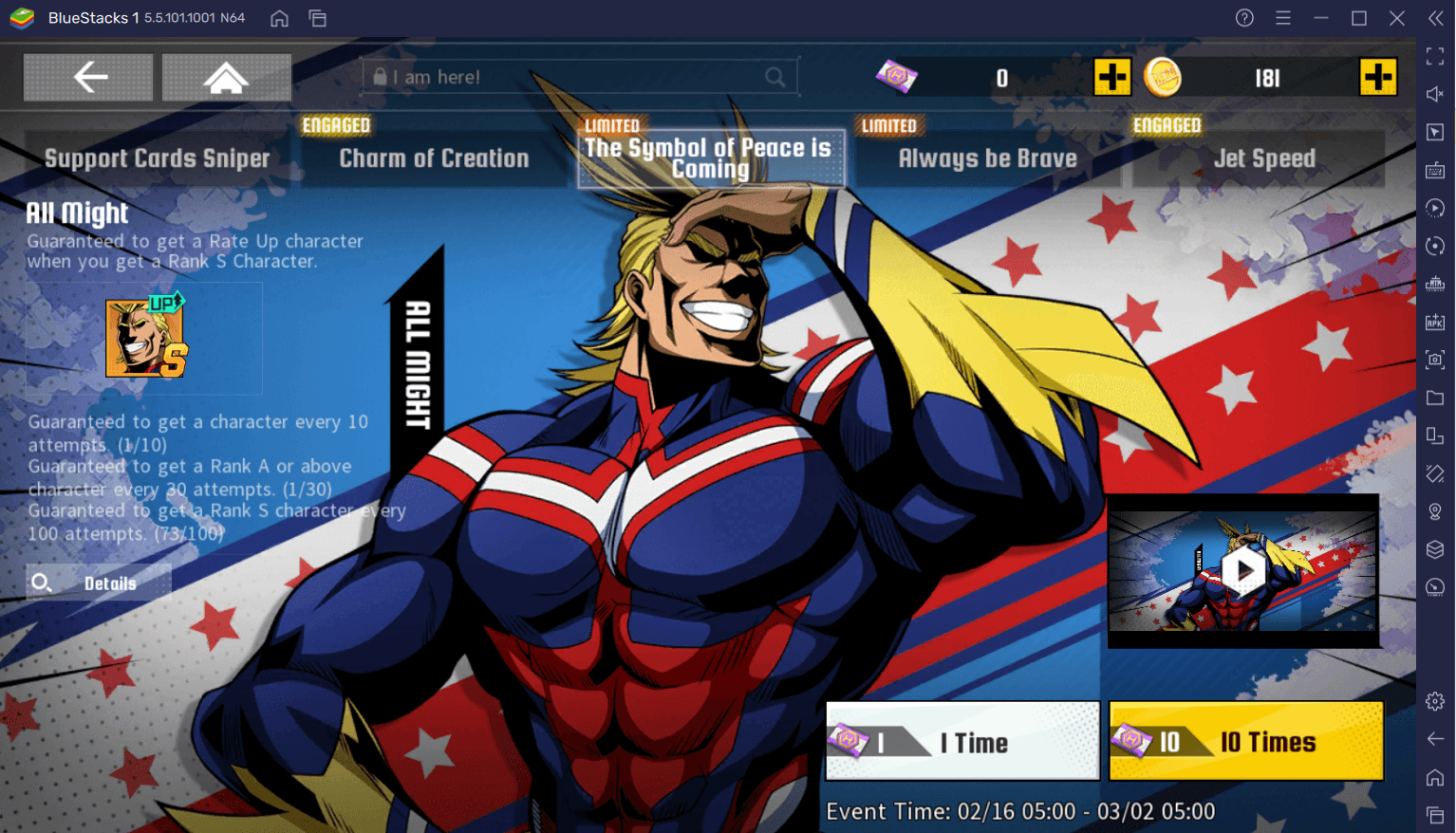 The Battle mechanics for My Hero Academia: The Strongest Hero are simple with fluid combat mechanics and innate dodge skills. However, they are tough to execute as there are multiple combos to execute within a short period. Players can choose to manually play the game or let the gameplay by itself if they are busy using the in-built AUTO mode. The game features a bunch of different skill sets for all the heroes which makes the game ever-evolving and tactical. Different PvE and PvP modes exist which can provide players a ton of currency to summon while also having its own exclusive story mode.
My Hero Academia: The Strongest Hero which is an ARPG game that requires lag-free constant inputs is played much easier on a bigger screen with key bindings on your PC. This is also a grind-y game and by nature, they are also susceptible to battery drainage on the smaller batteries of mobile devices. Playing My Hero Academia: The Strongest Hero on a bigger screen with Bluestacks using a keyboard and mouse and without worrying about battery drainage is recommended.