News
BlueStacks Guide for NieR Reincarnation – Enjoy the New Mobile NieR Game on PC With Our Exclusive Features and Improvements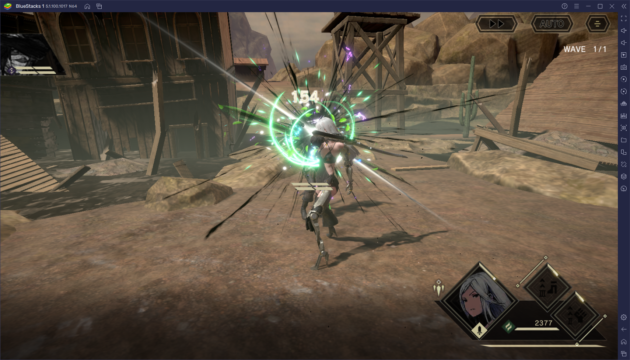 With the release date for the new NieR Reincarnation finally upon us, we at BlueStacks are proud to announce that this Yoko Taro RPG is fully compatible with our emulator. If you want to get the best experience with the latest entry in the NieR franchise, then you'll definitely want to play it on BlueStacks as our platform not only offers the best graphics and performance, but also gives users access to several useful features specially designed to enhance their experience when playing their favorite mobile games on PC.
NieR Reincarnation offers many compelling storylines as players control The Girl of Light and unlock latent memories locked inside the many different black statues that they'll find strewn throughout The Cage. Your journeys in this game will take you across sprawling mazes, massive superstructures, and other awesome places as you uncover the fragments of the story. However, even though the storylines themselves are quite interesting and always keep us coming back for more, their charm is somewhat diminished when playing on your phone due to its small screen. Also, unless you have a good phone, odds are that you'll get some performance issues as well as overheating problems in the longer gaming sessions.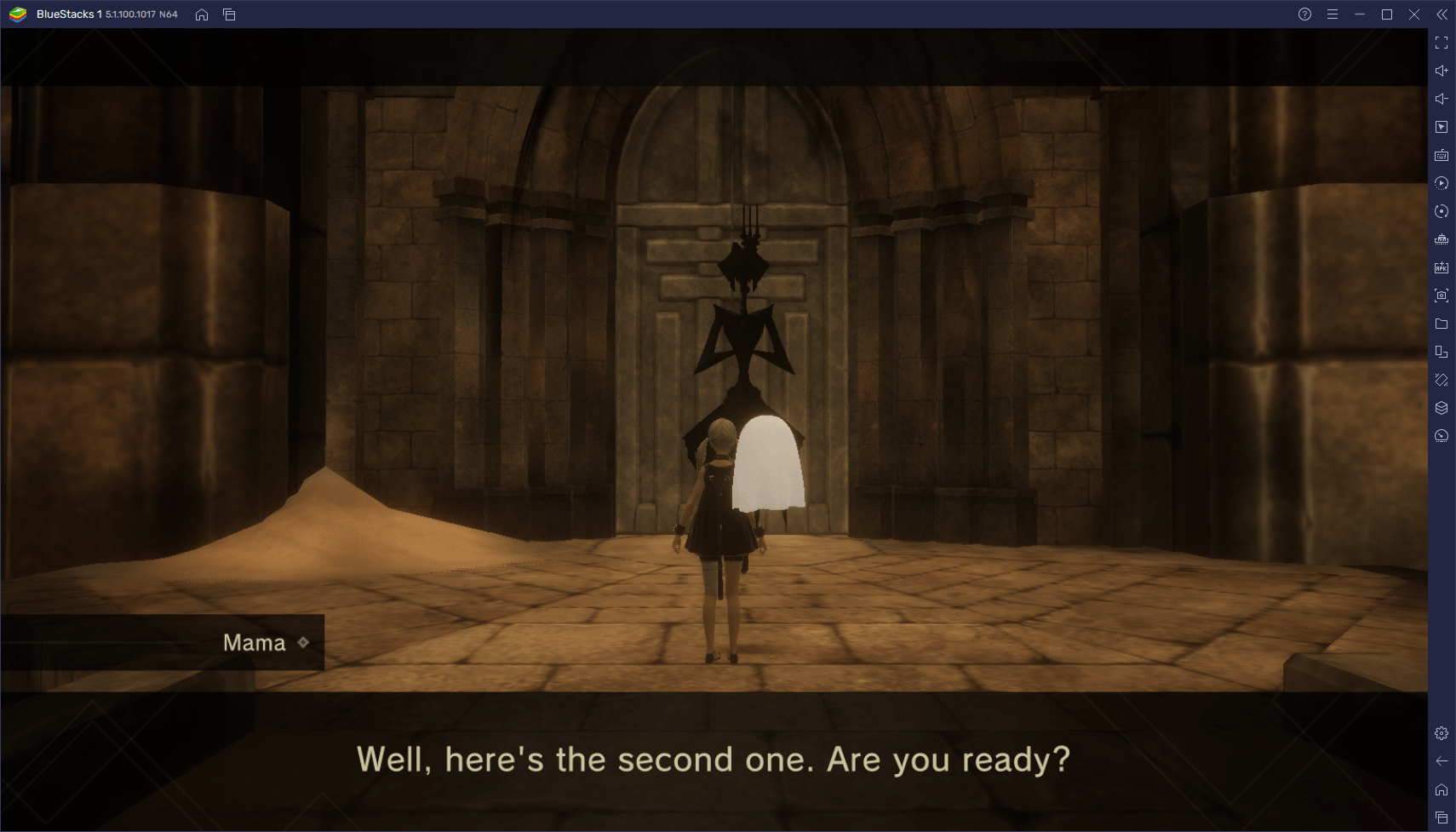 For the reasons mentioned above, as well as many others too numerous to mention, the best way to play NieR Reincarnation on PC is with BlueStacks. And in this guide, we'll show you exactly how to use the tools and features that our emulator has to offer, in order to enhance your experience with this new NieR game.
Control Your Characters With Ease
One of the main aspects of NieR Reincarnation will have you walking around The Cage as the Girl of Light as you explore its far reaches, interact with barriers blocking your way, and purify black statues to retrieve their weapons and memories stored within. And while you can simply use the auto-walk feature to automatically make your way to the next objective, you might also want to control it manually from time to time.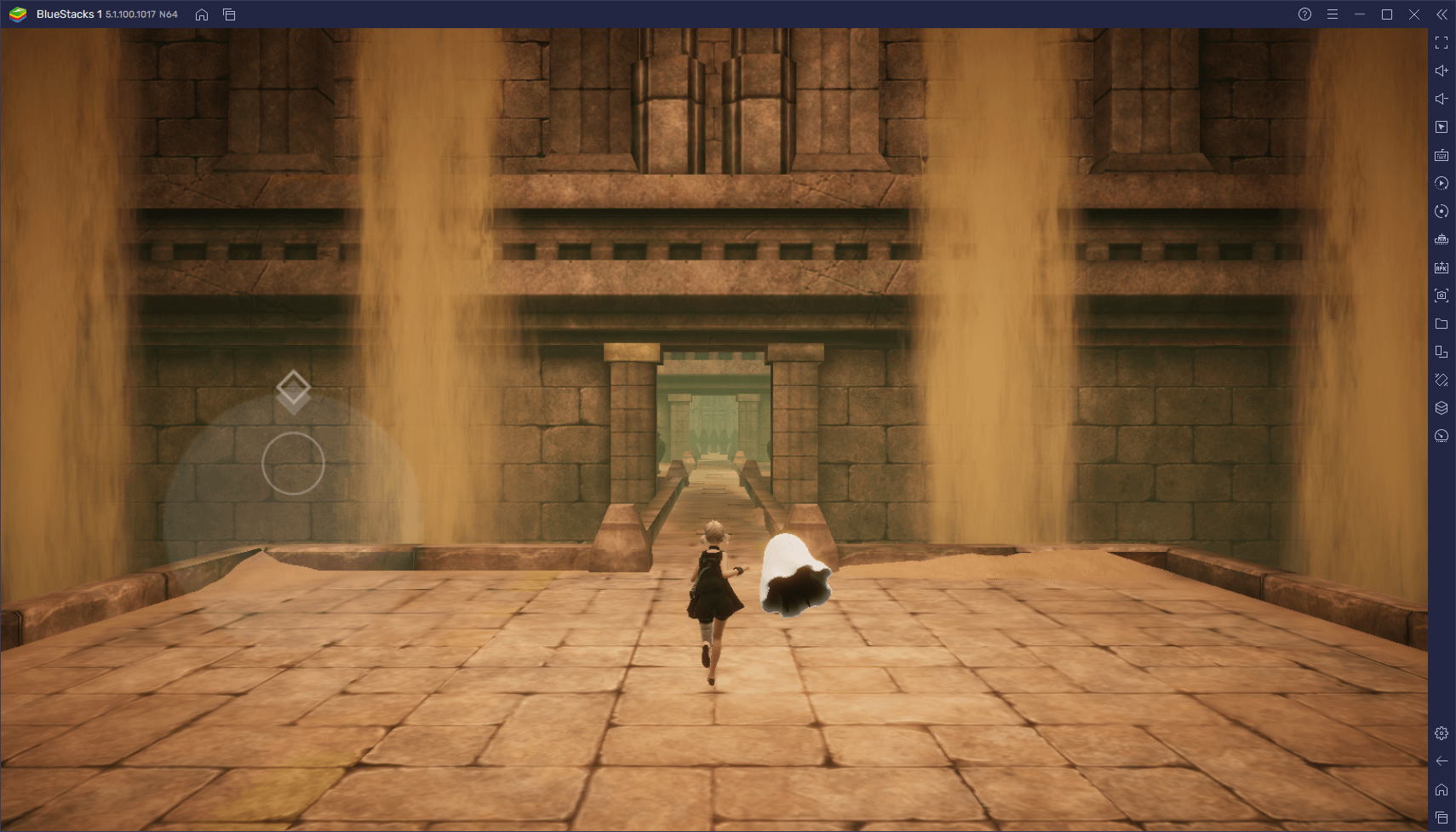 However, if you're playing on your phone, you'd be forced to use the virtual joystick to move around the world, which can be quite awkward and uncomfortable. Luckily, if you play NieR Reincarnation on PC, you can use the BlueStacks Keymapping Tool to create control schemes that will let you enjoy everything this game has to offer, using your mouse and keyboard to control the action.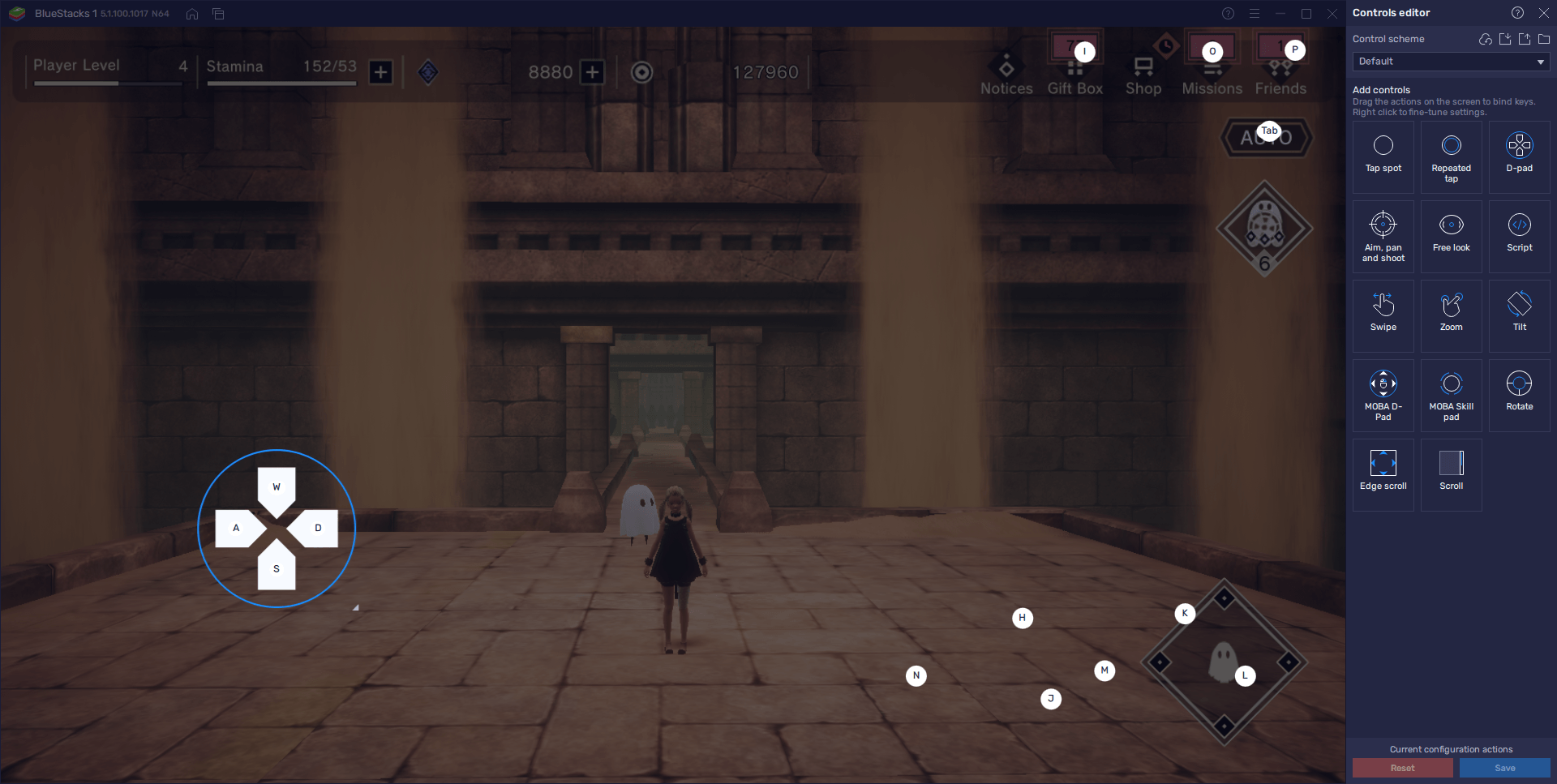 You can press Ctrl + Shift + A when in-game in order to access the Keymapping Tool. In this screen, you can check the existing bindings, and even add additional configurations from the panel on the right. Even though the default control scheme already covers some of the most significant aspects of the exploration in the game, you can add more shortcuts to control additional aspects of the combat if you wish.
Make Rerolling Much Easier
Even though NieR Reincarnation has an excellent story that, by itself, makes it totally worth playing, the game is, ultimately, a gacha RPG. This means that whenever you're not completing story missions, you'll likely be doing subquests and other tasks, with the objective of farming enough resources to summon and unlock new characters. However, since there are over 50 characters at the moment of launch, not only is it hard to know which ones are the best, but it's also quite difficult to obtain the rarest characters via summoning. This is because the odds of getting powerful heroes in this game from the gacha system are quite low.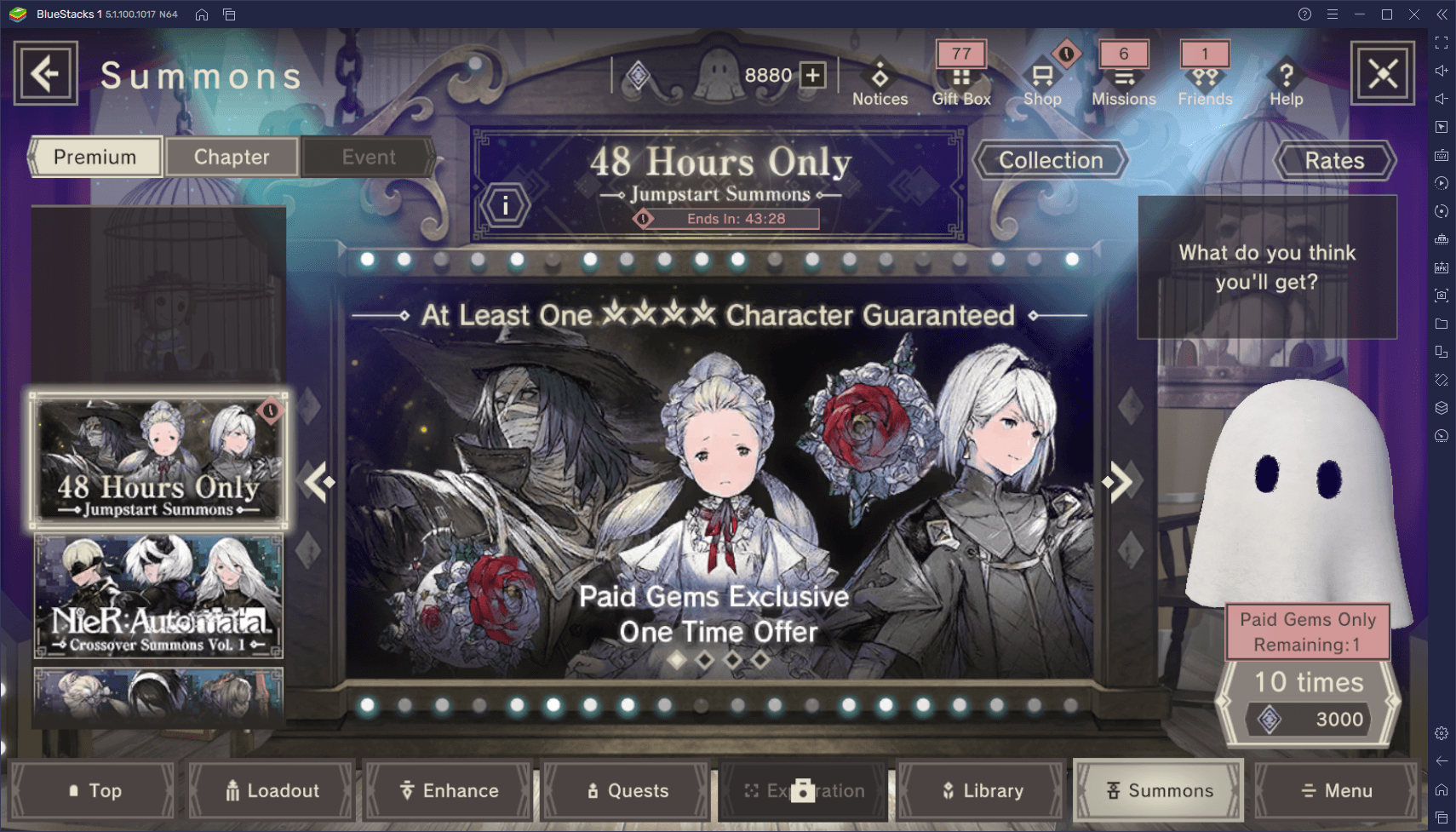 In games like this one, most players opt to reroll in order to get a head start. The process of rerolling has become an increasingly standard practice in the gacha genre, and consists of restarting the game as many times as necessary until the player obtains good character from the first initial summonings.
In this regard, NieR Reincarnation is quite lenient as the game not only makes summoning available much sooner than other features, so that the players can reroll as soon as they start anew, but it also gives everyone tons of resources so that they can perform a free 10x summoning from the beginning. Moreover, if you progress a bit into the story, you'll get tons of additional gems, which is enough to do around 30x pulls in around an hour of gameplay.
With BlueStacks however, you can significantly speed up your rerolling by using the Instance Manager, a feature that lets you create additional instances of our emulator and access the same game using multiple accounts simultaneously. And while our emulator can't do anything about the odds of pulling good characters, it lets you reroll much faster, and therefore could lead to unlocking good characters without nearly as much effort as it would normally take.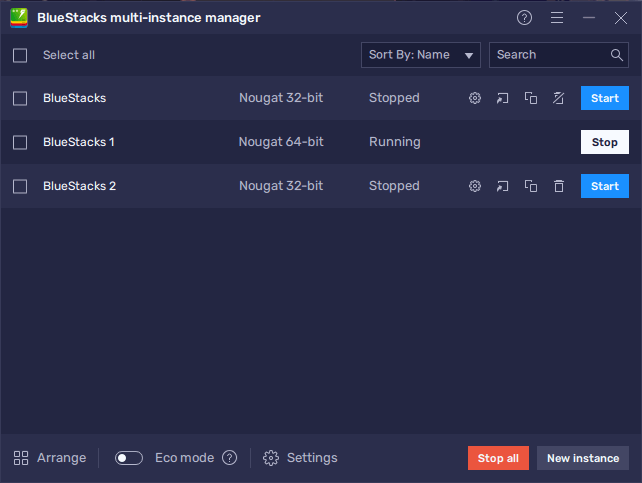 With BlueStacks, instead of playing for an hour on every cycle in order to get 30x summonings, you can easily get 30x summonings in about 5 minutes by rerolling on three accounts at the same time. Just remember to also use the Multi-Instance Sync tool in conjunction with the Instance Manager to further streamline your rerolling. This feature makes it possible to control all your instances at the same time, simply by playing on your main account. In this sense, instead of progressing and rerolling on every instance manually, simply play on your main instance and let BlueStacks handle the rest.
Whether you're looking to get the most comfortable gaming experience with not only the best graphics and performance, but also with the best controls and with features to facilitate rerolling, among other things, BlueStacks is the ideal platform to enjoy the new NieR Reincarnation on PC.