News
Reroll Guide for NieR Reincarnation – How to Obtain the Best Characters From the Beginning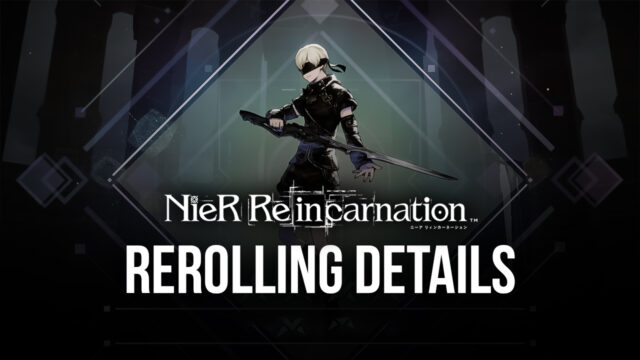 NieR Reincarnation is the latest entry in the NieR franchise that was originally conceived and created by the controversial Yoko Taro, the enigmatic writer and game designer renowned for his unconventional storytelling style and strong emotional narratives. However, while his most recent creation is definitely based on the ongoing NieR storyline, this one differs considerably, particularly due to the fact that it's a mobile gacha RPG. And while there's a LOT to be said about the plot, we don't like to spoil these aspects in our guides since we like our readers to experience it by themselves.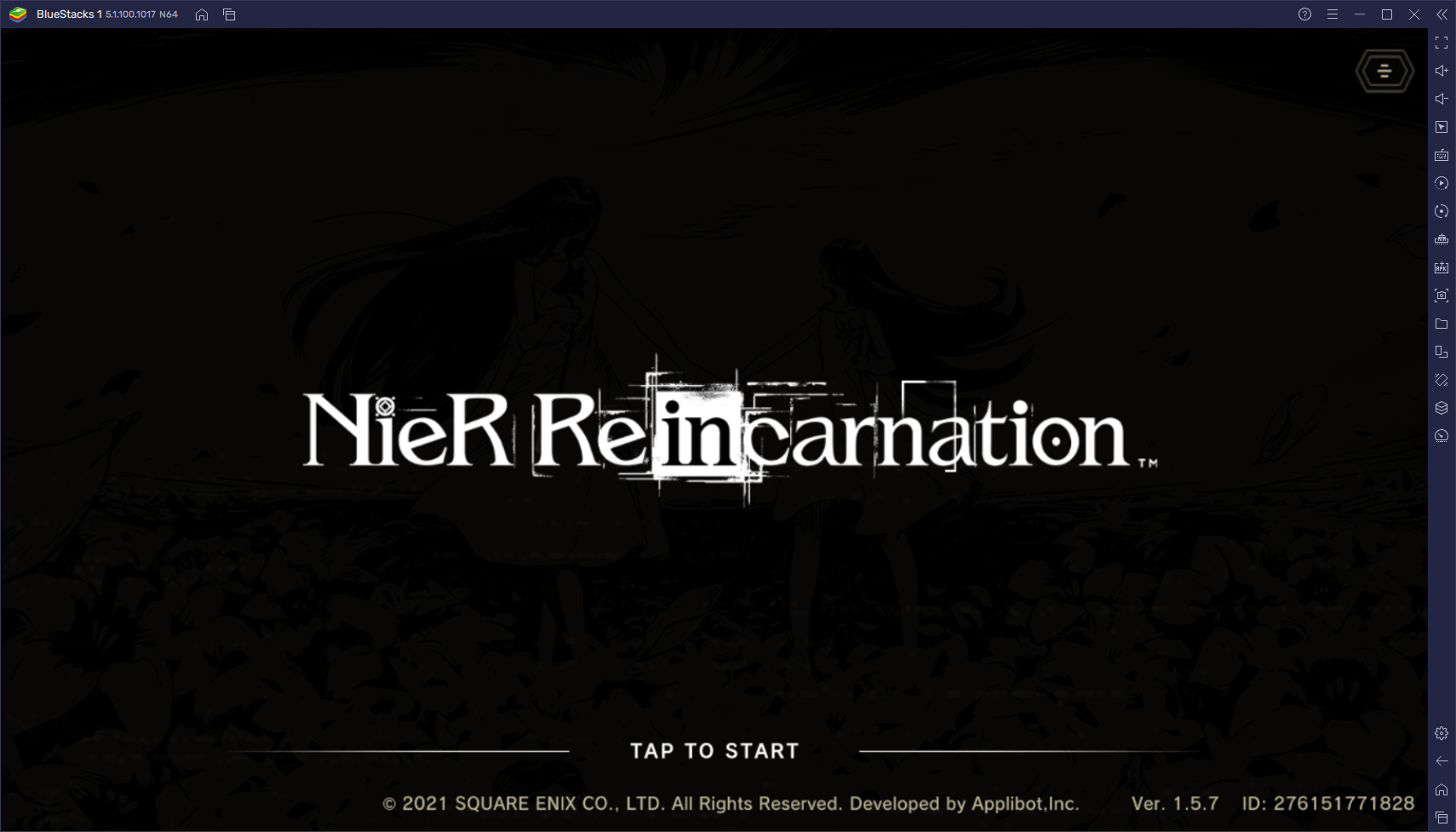 Regardless, as a gacha RPG, one of your main gameplay objectives in NieR Reincarnation will be to constantly complete missions and other quests in order to farm resources and have enough materials to perform summonings. This is because, in order to unlock the best characters in the game, you first need to summon them from the gacha, and the same goes for the different weapons in the game. And since getting good characters can often make a great difference between barely completing story missions, and breezing through the same missions effortlessly, lots of players try to unlock the best characters from the very beginning through a process called rerolling.
In short, rerolling is a method through which players start a new game in a gacha, progress in the story up to the point where they can perform the first free summonings, and then try their luck. After summoning, one of two things can happen: Either the player is satisfied with the results and continues playing, or they don't like what they got and start over, repeating the process until satisfied.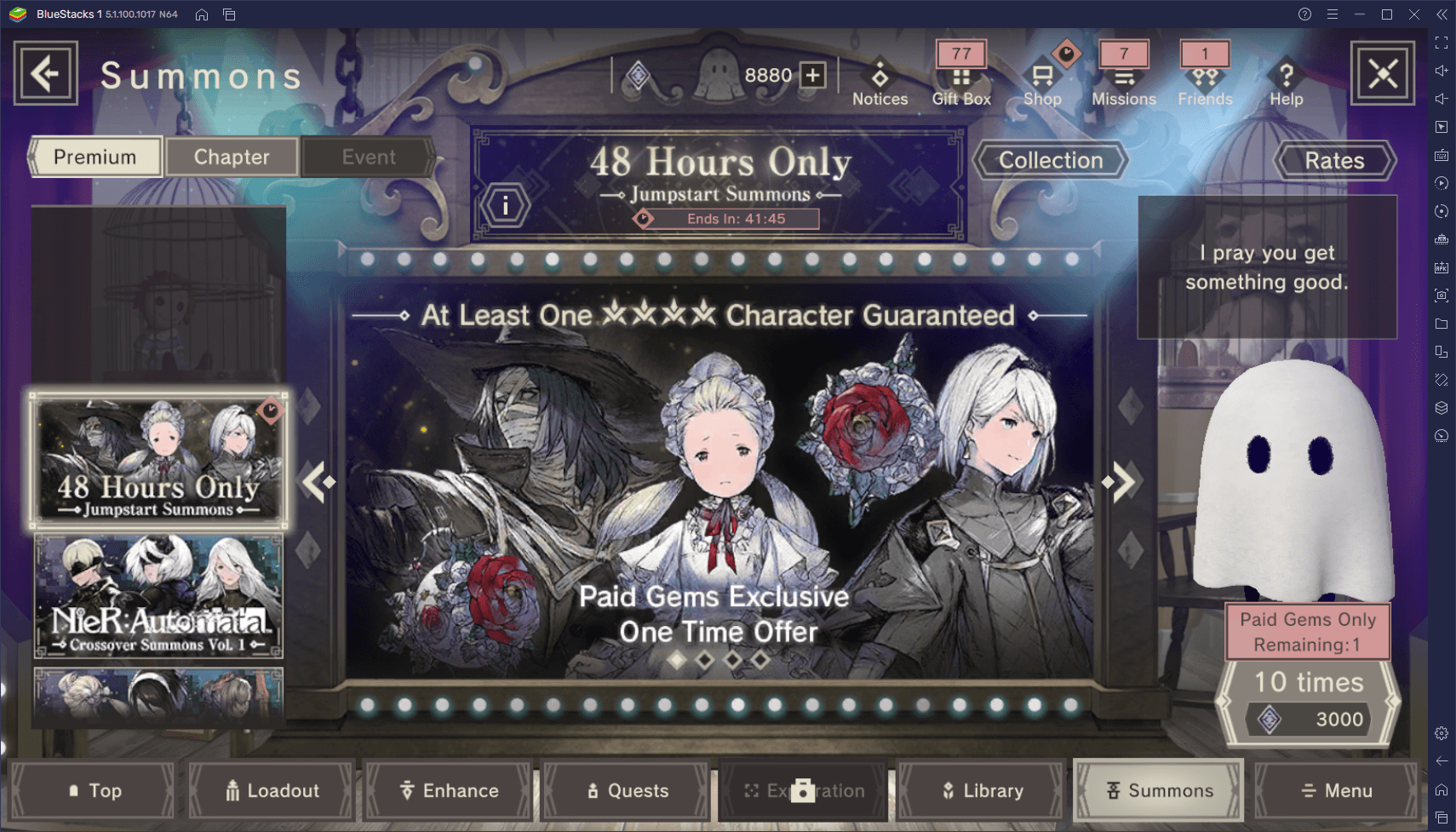 NieR Reincarnation is no exception to this as you can reroll in this game in order to unlock the best characters from the very start. And the best part is that this game is quite lenient and thoughtful of players who try rerolling, as it has plenty of features to facilitate the process.
If you're looking to reroll in NieR Reincarnation to obtain the best characters from the start, then look no further than this guide.
How to Reroll in NieR Reincarnation
As we mentioned above, NieR has important features to help players reroll and hopefully unlock good characters from the start if they wish. However, as the game's in-game guide says, you really don't need to worry too much about this since you can make do just fine with a few decent characters. Nevertheless, if you want to crush in PvP, then you'll definitely want to go full meta, which is the point of rerolling.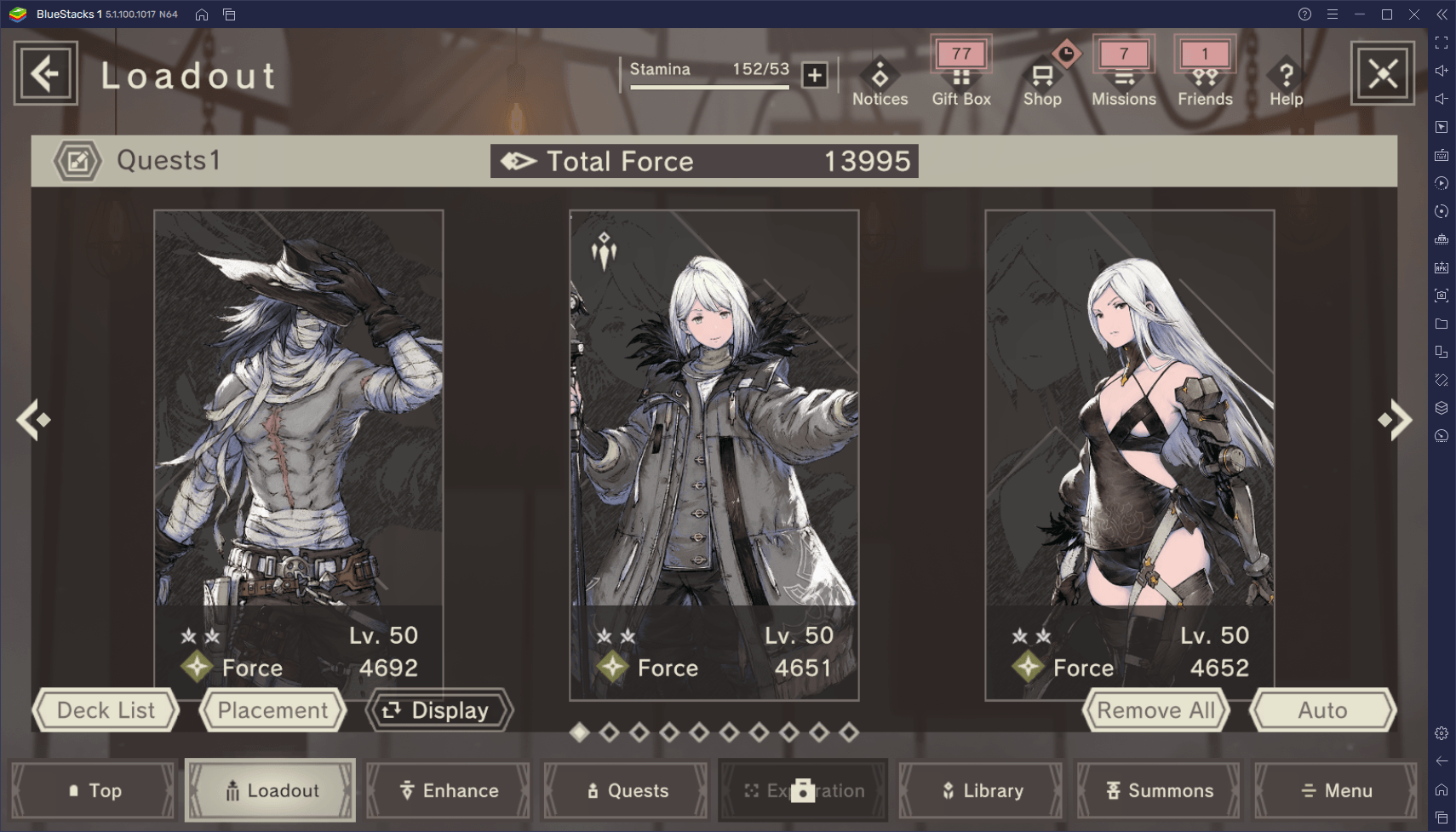 With that being said, NieR Reincarnation not only gives you a lot of resources in the first 5 minutes so that you can do a 10x pull from the start, but it also opens up the summoning feature much before all the other aspects, precisely for the purpose of rerolling. As such, each attempt takes about 5 minutes, which means that you can reroll quickly and effectively, especially if you're playing on PC with BlueStacks and pulling on multiple instances at the same time.
For the sake of convenience, we've broken down the reroll process in NieR Reincarnation into five easy steps:
Start the game as you normally would, and progress past the starting screen until you get access to the Mama menu.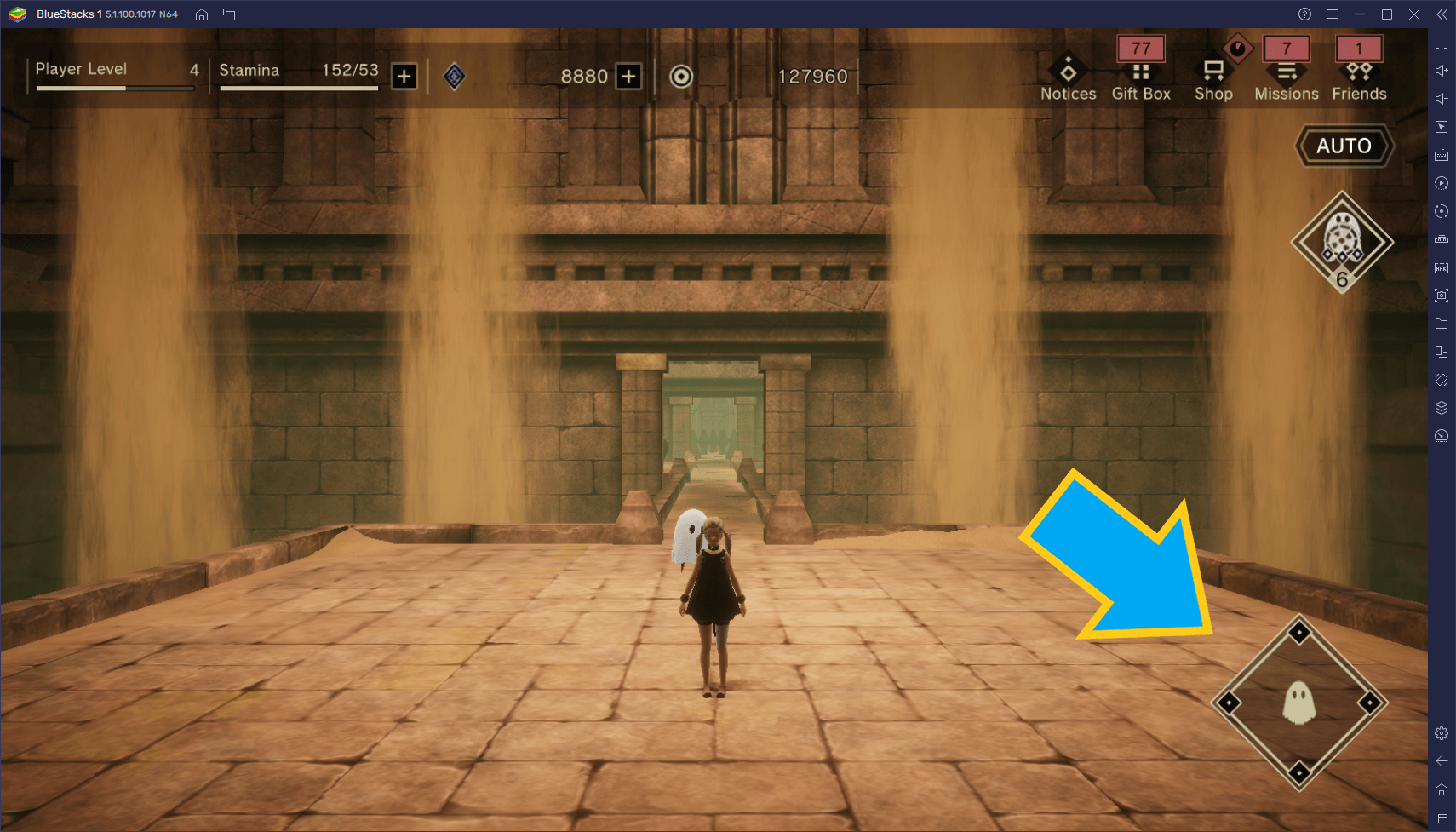 Open your Gift Box and receive all the free goodies and pre-registration rewards.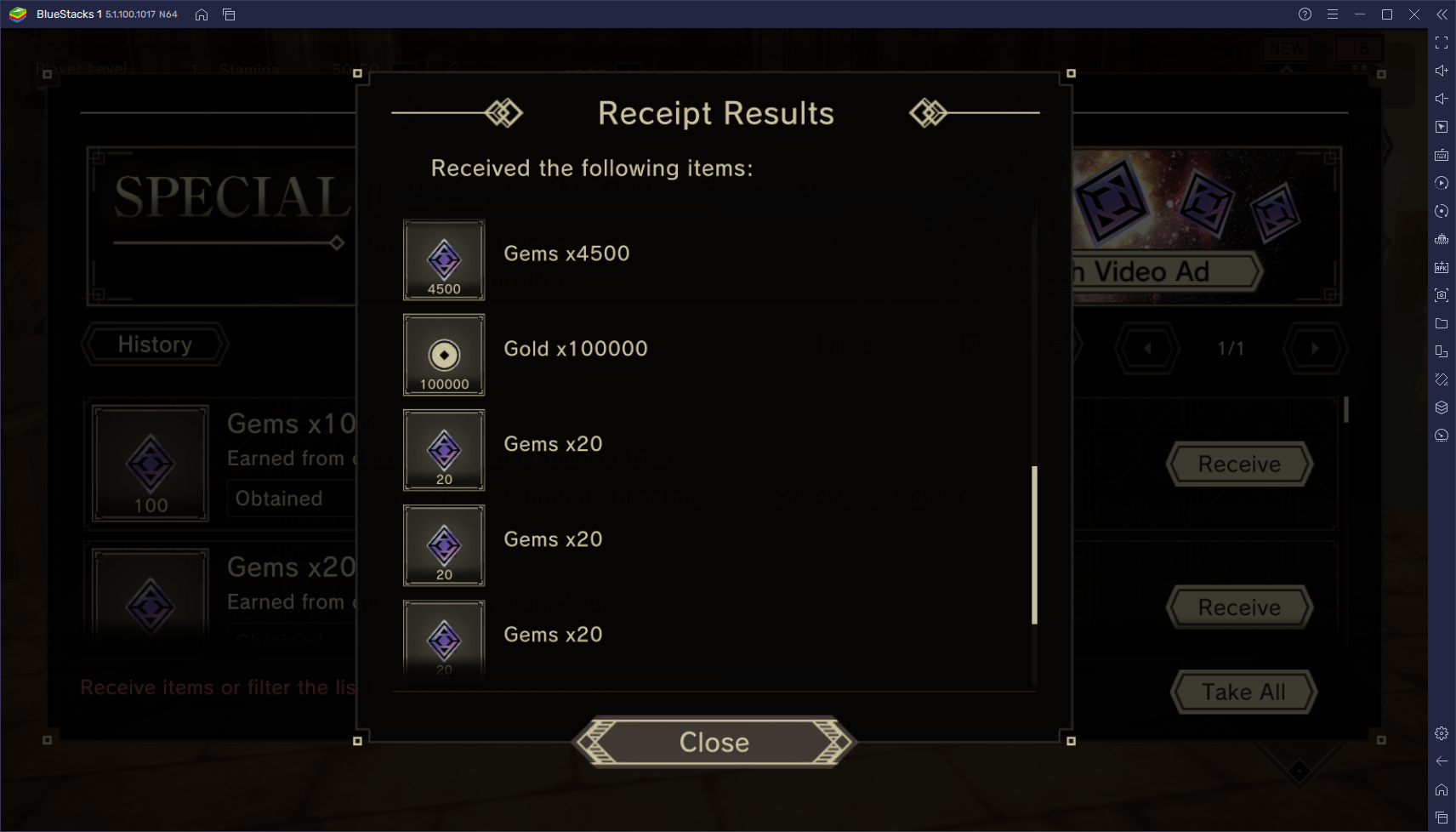 Go to the Summon feature. You should have enough gems for a 10x summoning.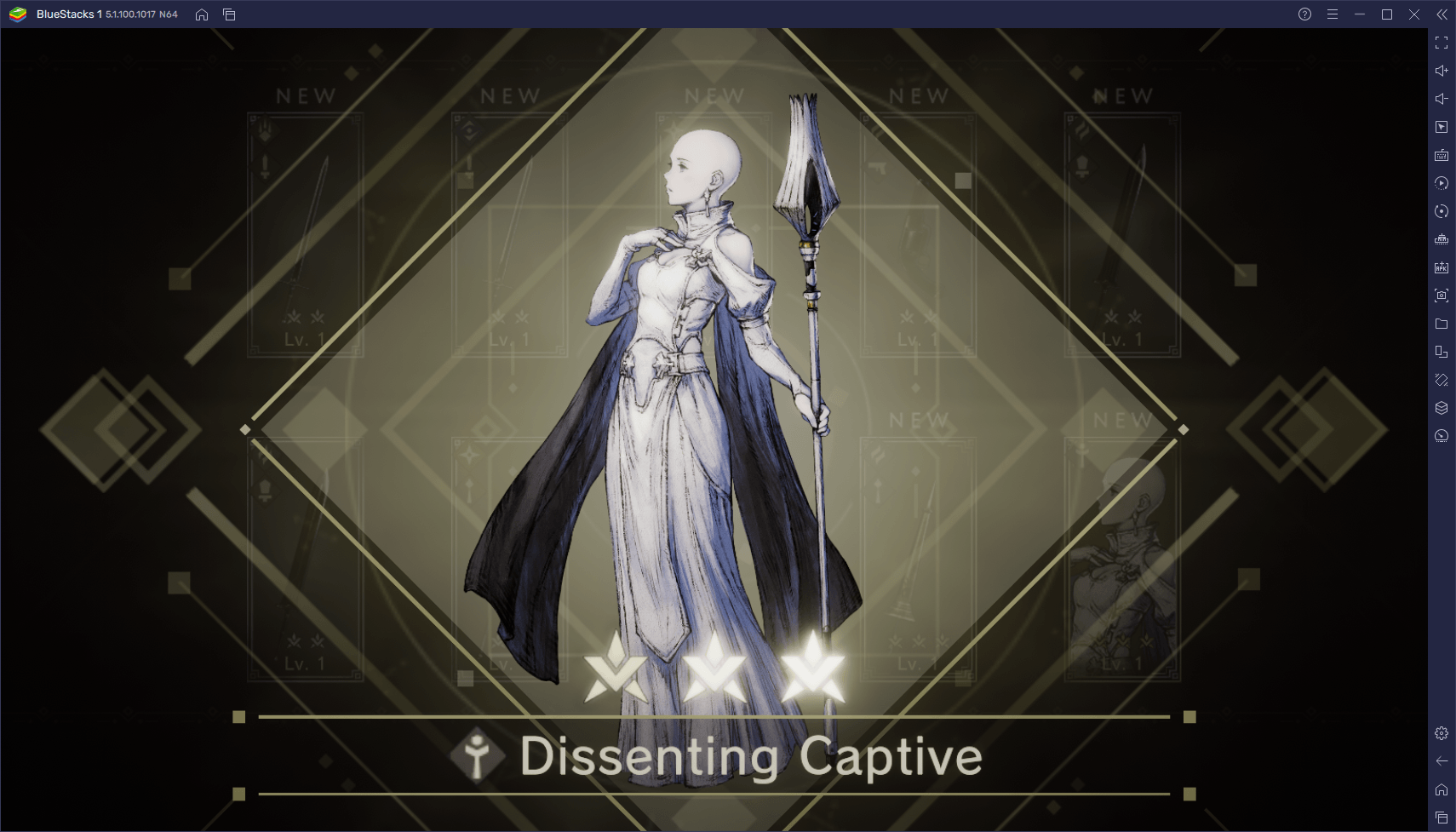 If you're not satisfied with the results, go to the Android settings menu and delete the app's local files to reset your progress.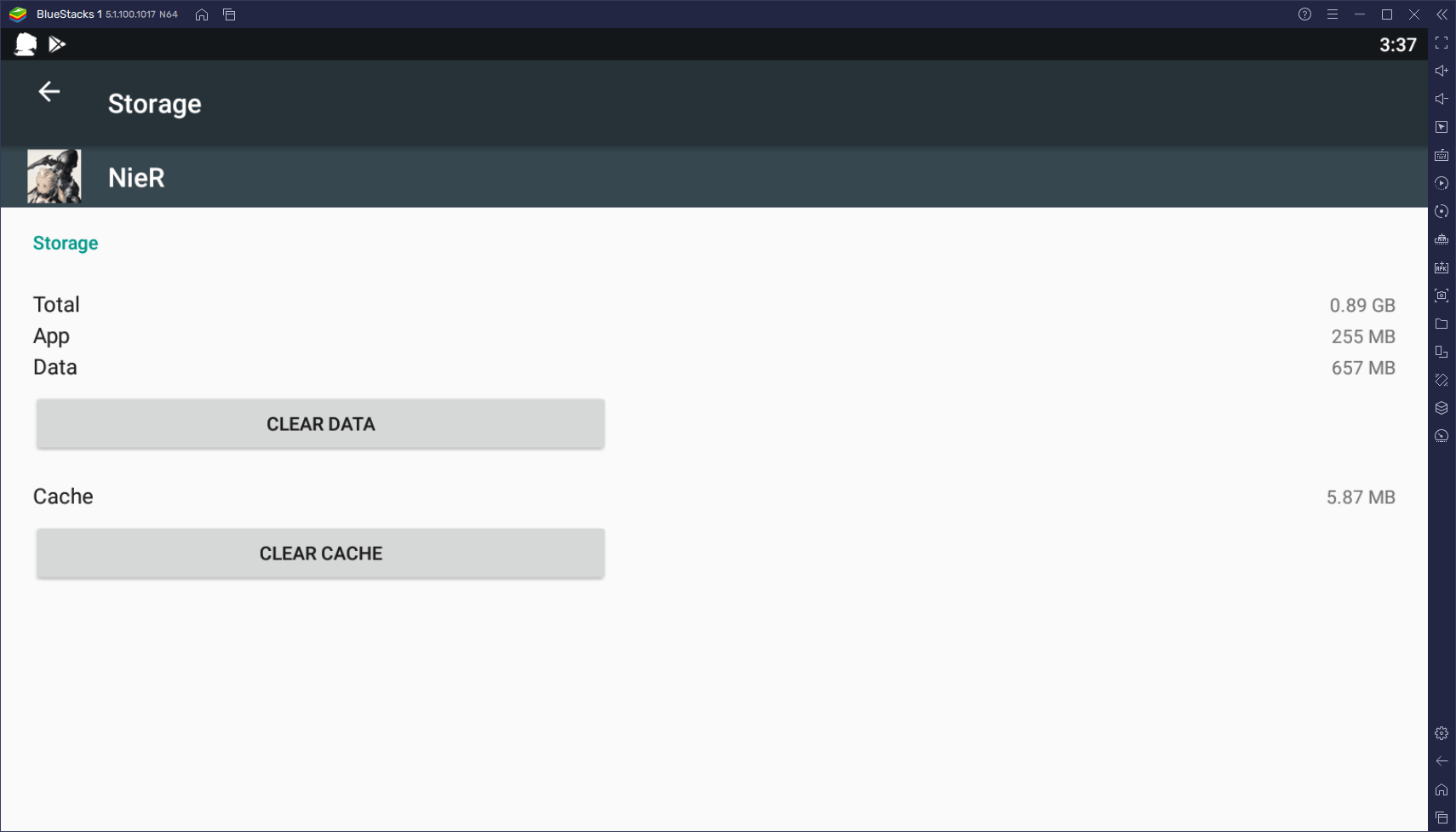 Repeat steps 1-4 until you get the characters you want from the initial summoning.
Rerolling in NieR Reincarnation is fast and easy, and though you'll probably have to repeat the process tons of times before you get what you want, at least you'll be rerolling a lot instead of having to grind for a long time on every attempt just to get enough resources to roll.
With that being said, however, it might be worth progressing a bit into the story on every attempt before rerolling, as you can easily get ahold of tons of resources in the first few minutes of the game—enough to do one or two more 10x pulls. To put matters into perspective, after our first hour of play, we had around 8,800 gems, which is just 200 below three 10x summonings. While grinding for these resources in every attempt might not be your cup of tea, it actually might be worth doing it since you'll be performing much more rolls.
Optimize Your Rerolling by Playing on BlueStacks
Regardless of your preferences, however, you can speed up and streamline your rerolling in NieR Reincarnation considerably by playing on PC with BlueStacks. This is because our Android emulator has the Instance Manager, a feature with which you can create many instances of the emulator and use them to access the game with multiple unique accounts simultaneously. In this sense, instead of performing one to three 10x pulls per cycle, you will be actually multiplying it by the number of active instances you're running at any given moment.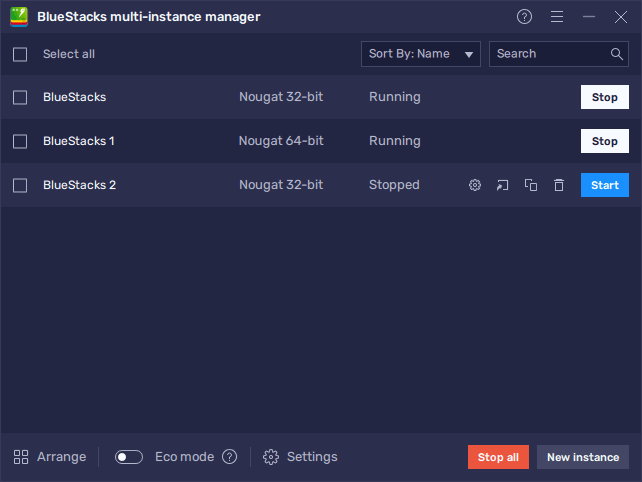 Imagine that, instead of pulling 10 characters in 5 minutes, you pull 30 by playing on three separate instances at the same time. Or if instead of pulling 30 in about an hour of gameplay, you pull 90 characters in a single cycle. All of this and more is easily achieved with BlueStacks and its Instance Manager. You can access this feature by pressing Ctrl + Shift + 8 while on BlueStacks.
Furthermore, by using the Multi-Instance Sync tool in conjunction with the Instance Manager, you won't even need to play on every instance individually in order to progress on each account. Instead, you could simply activate the Sync feature by pressing Ctrl + Shift + 9 when you have multiple instances running, and play as you normally would on your main account while BlueStacks mirrors your actions on all other active instances. In this sense, you progress on all your accounts simply by playing on one of them, saving you lots of time and effort when rerolling.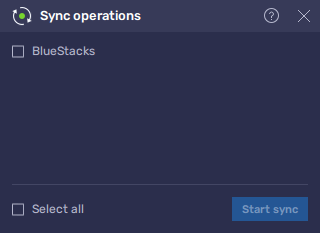 With BlueStacks, rerolling in NieR Reincarnation has never been easier. Simply download and install our emulator on your PC, and you'll be unlocking the best characters in a matter of minutes.