News
Princess Connect! Re: Dive is Releasing Globally Soon. Here's What to Expect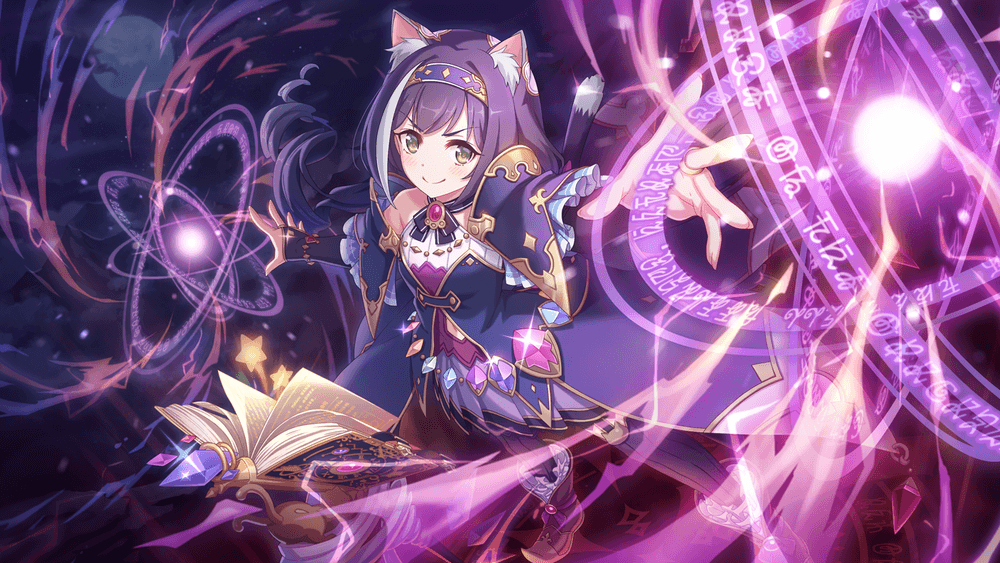 It's not uncommon for popular TV and anime shows to get adapted in other platforms so that they can deliver more content in the form of other media. However, there are times when it's the other way around. That is, when a game is so popular, that it single-handedly spawns shows and other material just to give fans a deeper look into their worlds and lore. Princess Connect! Is among the latter.
Released in April 2020, Princess Connect! is an anime adaptation of Princess Connect! Re: Dive, as the game garnered enough attention due to its intricate world, lore, and characters, that the fans simply needed more material to chew on. While we won't go through spoilers since we believe everyone should have the chance to discover the story firsthand, we can say it's a great show that's easy to watch and that is perfect for an afternoon anime binge session, especially since it only has 1 season with 13 episodes. Luckily, if you finish it and are left wanting for more, you'll be thrilled to know that a second season is currently in production and releasing probably later this year.
Anime aside, Princess Connect! Re: Dive was a sequel to the first Princess Connect! game, whose stint in the industry was short-lived, from February 2015 to June 2016. Since the original title had garnered so much attention, the developers decided to retake the concept and release the sequel in 2018, limited exclusively to Japan. Moreover, as the game was popular enough to warrant an anime adaptation, the developers also announced a few months ago that it would be getting a global release, and that everyone in the world would be able to enjoy its gacha goodness.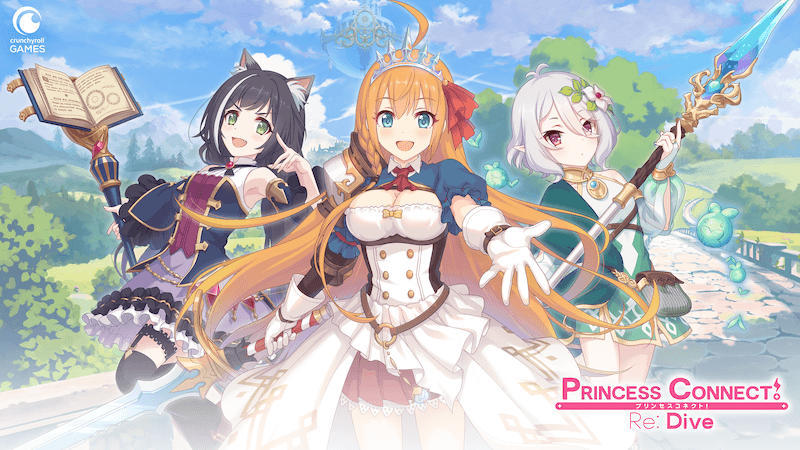 In this sense, we've decided to create a guide of sorts for newcomers to the franchise so that they know what to expect from Princess Connect! Re: Dive. If you've never heard of the franchise, but are passionate about gacha RPGs, then this article is for you.
A Waifu-Filled Gacha Experience
True to its name, Princess Connect! is a game that revolves around a wide assortment of waifus, with 100% of the unlockables characters being cute anime girls. But don't let their adorable looks fool you; there's a good reason why this game got an anime adaptation, and it's because most of its characters have their own backstories, lore, and intricate backgrounds. In this sense, collecting characters is not just about getting the cutest or strongest ones, but also the ones with which the player resonates with the most.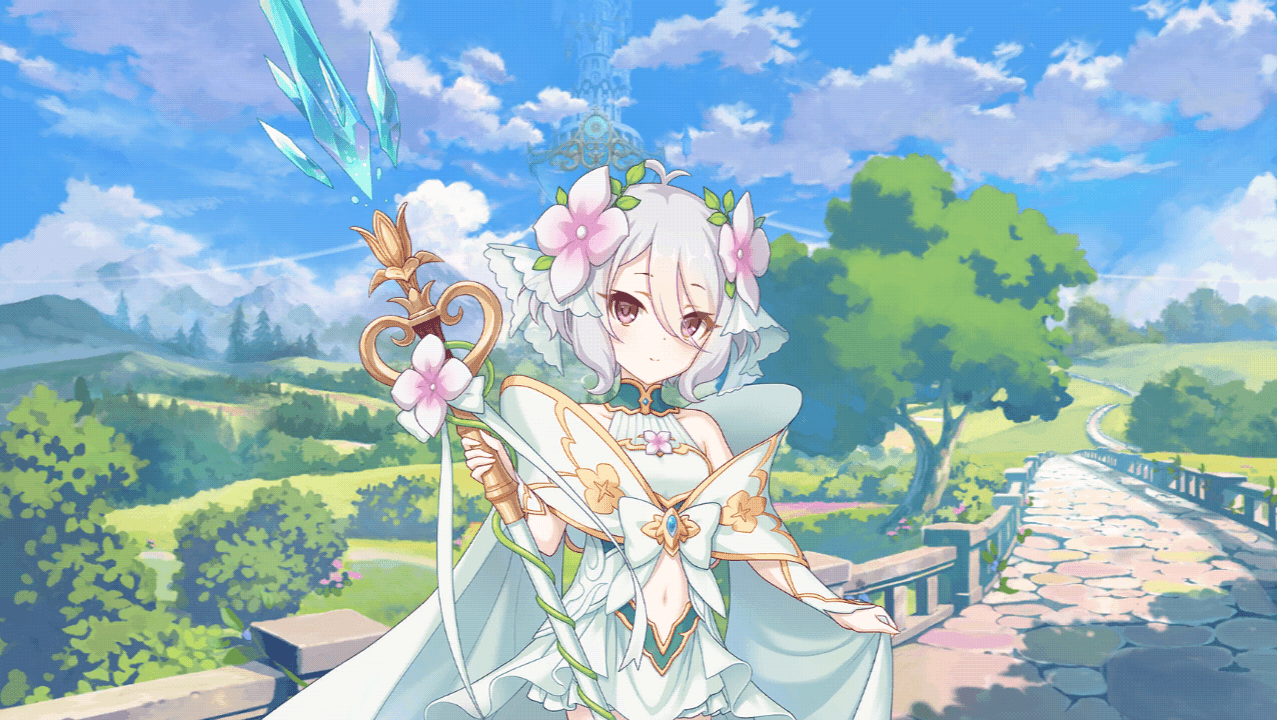 As of October of last year, there were around 130 characters to unlock in Princess Connect! Re: Dive, each with their own special abilities, including unique basic attacks, Union Bursts, EX skills, and a couple of regular skills that they can use during combat. These skills can often synergize with other characters, which makes this game quite entertaining as you plan and theorycraft your way into unlocking the best team.
Automated Combat With Cinematic Flair
It's easy to get caught up in building the perfect team in Princess Connect!, but the ultimate objective is to create a squad strong enough to engage any enemy and make short work of them. The reason why you need to take your time building a good team, however, is because most of the combat in this game is automated, with your characters engaging, attacking, and using their regular and EX skills automatically without the need for player input.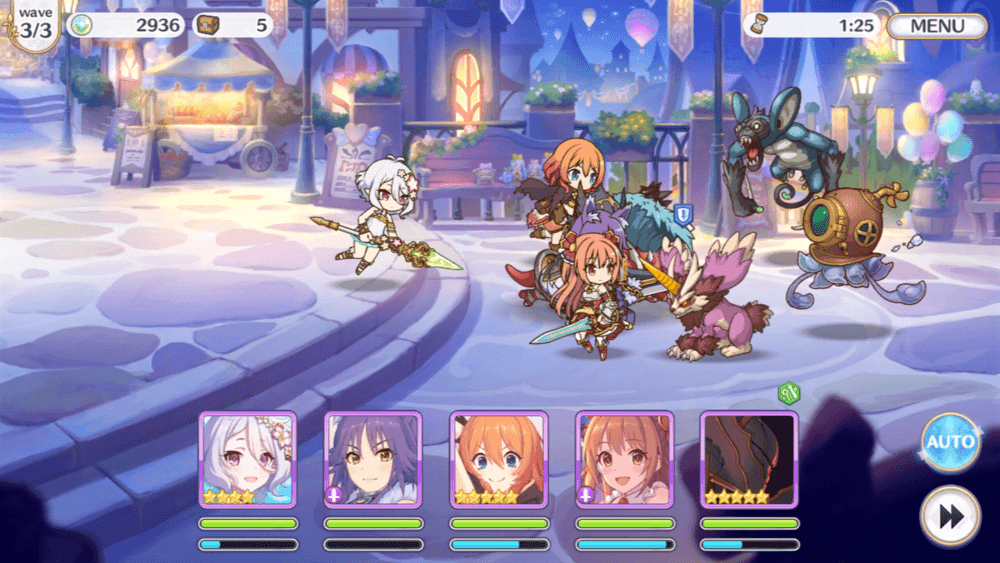 However, as they continue to fight, they will start building their TP gauge. And once it's full, the players will be able to manually activate the characters' Union Burst, powerful skills that have their own flashy and elaborate cinematic cutscenes, and that are often some of the strongest moves in the game. These Union Burst abilities can frequently turn the tide of battle in your favor, or help to speed things along by quickly eliminating the weaker threats. However, some of these skills can also provide beneficial effects to your group such as mass healing, and can save you from a losing battle.
While most of your job in this game will be figuring out the best character combinations for your squad, you'll still have to decide the best moments to unleash your most powerful skills. However, this aspect is a bit different in PvP as these battles are 100% automated, with your characters unleashing their Union Bursts as soon as they get 100% TP.
Speaking of which…
Tons of PvE, But Also Lots of Fun PvP
The main objective in Princess Connect! Re: Dive is simple, and revolves around going through different stages and defeating the enemies within. Since most of the combat is automated, your goal is to create powerful teams that can handle all the challenges mostly on their own. However, aside from the main story levels, there are also different event stages and other game modes where you can complete different challenges and receive various rewards for your efforts.
Similarly, this gacha RPG also has an active PvP scene where you can face off against other players' teams and assert your dominance over them. As we mentioned above, these battles are completely automated, which makes creating the perfect with good synergies even more important since you can't rely on the CPU to effectively use your Union Burst skills.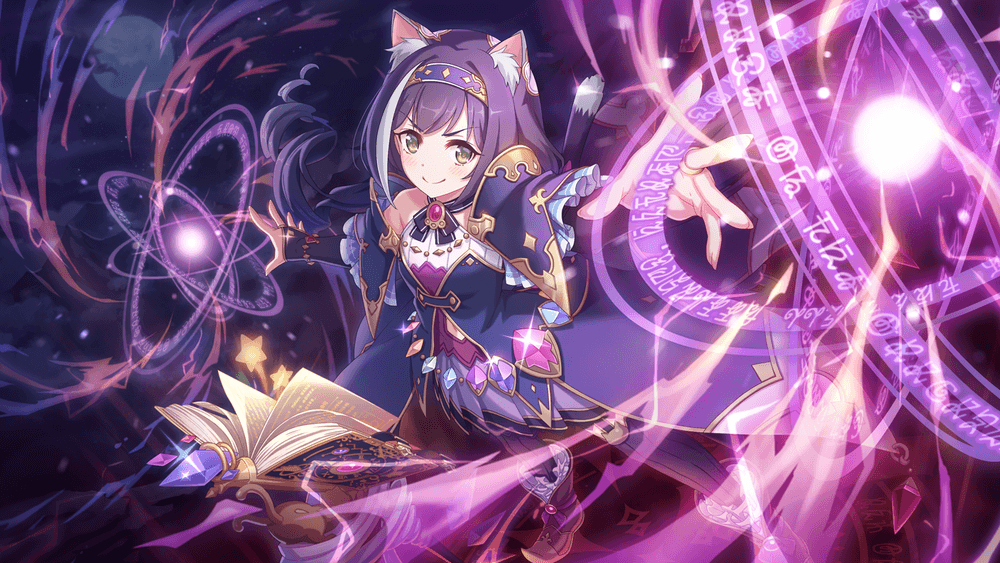 Character synergies and team composition become even more important as you progress further along the game, considering that some levels are beaten easily by adding certain characters to your squad, while the heroines that would usually be meta will fail spectacularly. In this sense, you'll always need to come up with creative ways to build your team if you want to get good at Princess Connect!
Princess Connect! Re: Dive is a huge game in Japan, and after checking out all it has to offer, we can understand why! It has tons of different characters and unlockables, a nice art style and animations, and a variety of game modes to keep you glued to your screen. And the best part is that you'll be able to enjoy this Android game on PC with BlueStacks as soon as it releases. Check back when the game launches to learn how to install it on your computer with our powerful Android emulator, as well as to find the best game guides for Princess Connect! Re: Dive on PC.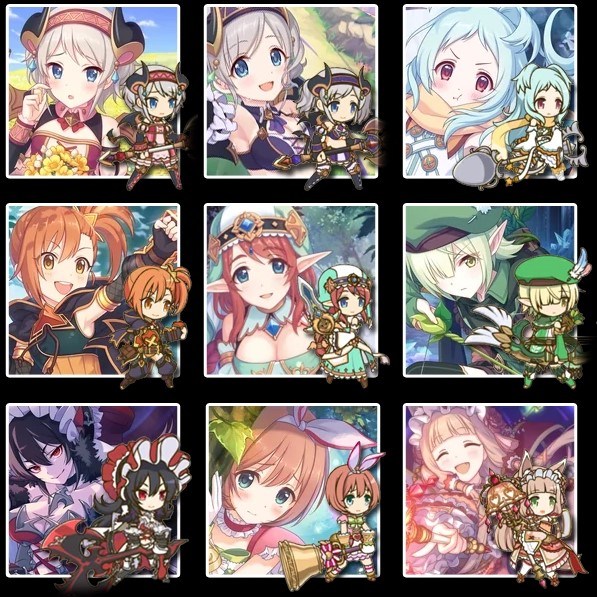 What are your expectations for the global release of Princess Connect! Re: Dive? Leave us your comments in the section below!