News
State of Survival Announces Collaboration with The Walking Dead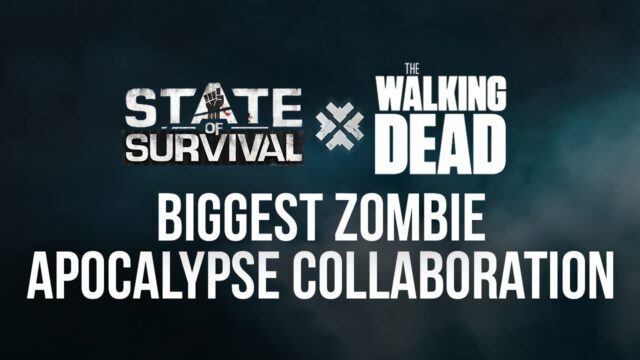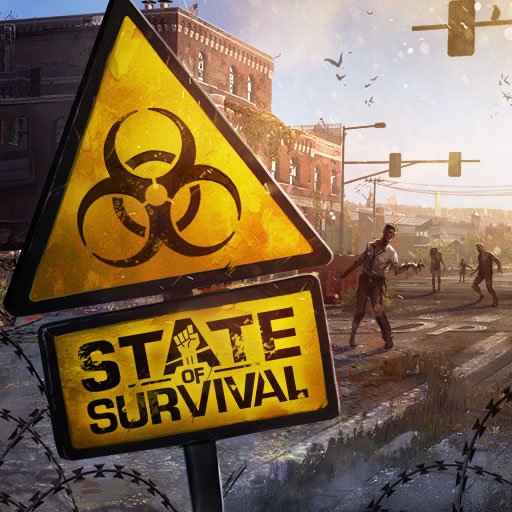 It's finally happening! Arguably the biggest zombie apocalypse collaboration of the year is about to take place soon, and between it are two giants in the undead industry – KingsGroup Holdings' video game State of Survival and AMC's long-time running television series The Walking Dead.
State of Survival x The Walking Dead
State of Survival announced the collaboration on their social media pages showing the game's text logo and The Walking Dead's iconic yellow text logo in a background of gloomy clouds. The official hashtag of the collaboration seems to be #ANewChaosAwaits, which is why both fans of the franchise and anyone who's into zombie apocalypses are all equally excited for the collaboration to finally drop.
Of course fans are already speculating on what the State of Survival and The Walking Dead collaboration might be – a new hero featuring one of the protagonists from the television show like Daryl Dixon or Negan? How about a new event that lets us get a taste of what it's like inside The Walking Dead world? Or maybe just a side by side of all The Walking Dead characters and State of Survival heroes, fighting off the undead to save the world. This sounds like The Avengers or Justice League, only for the Infected.
Who will be the event's main character?
Before announcing their biggest collaboration yet, State of Survival held a poll on their Twitter account asking players to guess which character would the next event center on. There were four choices in the poll: (1) Sarge; (2) Zoe; (3) Rusty; and (4) Eva.
Sarge is a former US Marine Corps sergeant, Zoe is the girl who excels at archery, Rusty is one of the toughest characters in the game, and Eva is the game's mysterious character who has been to prison.
Previously on State of Survival
If you have not been playing State of Survival on PC for a long time now, you are definitely missing out on all the fun. Just last month, the game celebrated International Women's Day 2021 by holding different events through Update v1.9.130 which was explained in our previous blog post.
The IWD update included five mini events where you have to finish tasks to earn rewards. It also added a tower defense mode featuring the Walled City event where you have to strategically defend your town from a horse of zombies.
In preparation for the upcoming State of Survival x The Walking Dead event, you can read our previous blog post about the types of zombies you might encounter in this event – we have the complete State of Survival infected and zombie list.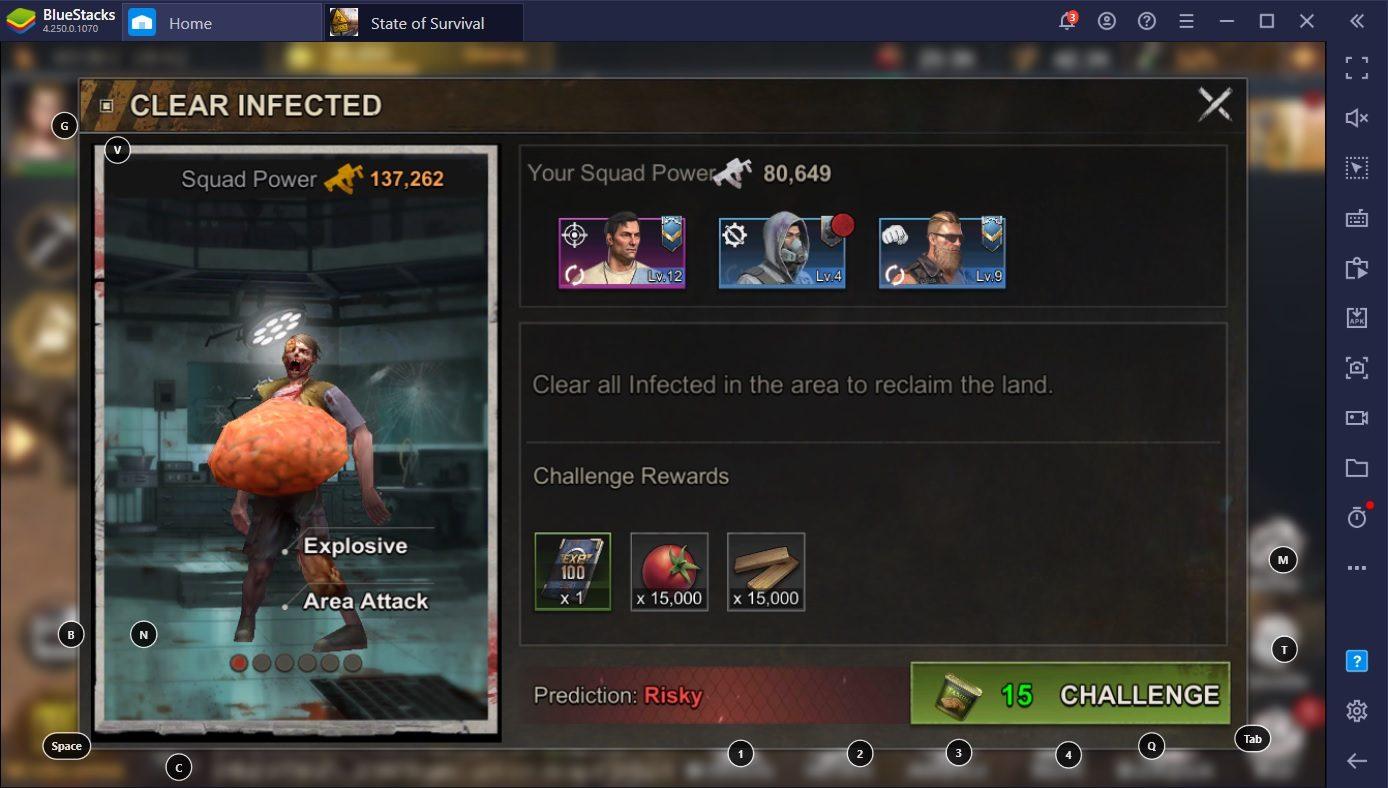 The new State of Survival event is almost here, and it promises to bring a new kind of chaos in the game. Are you excited about this collaboration?