Updates
A3: Still Alive – February Update Release Notes, New Region 'Somius' Now Open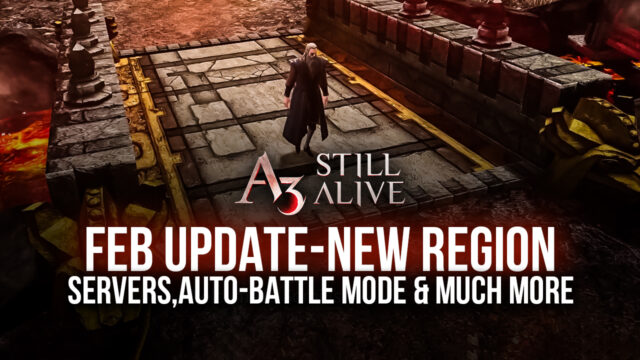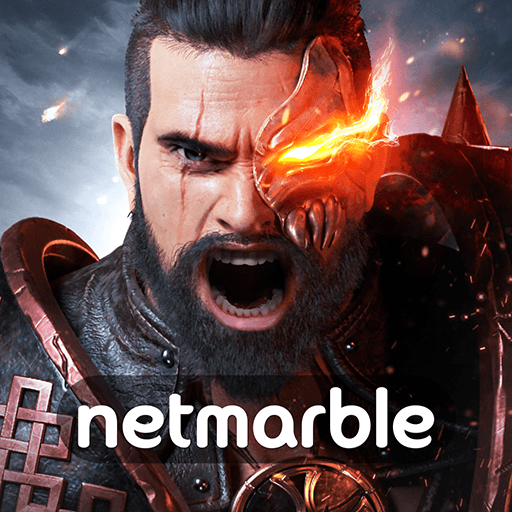 Netmarble's open-world mobile RPG, A3: Still Alive has recently added a new region called 'Somius' to the game with its February update. Adventurers can now explore different parts of this region and compete in numerous in-game events as well. Moreover, on exploring the Somius region further, players can find two new floors of a brand new Corrupt Aselcan Ruins dungeon in Somius. What's even more interesting is that the max level cap has now been increased to 140. Additionally, new equipment of the same level has been added to the game. Let's see what else this update added to the game!
New Offline Auto Battle Mode
With alerts for several critical aspects of the game, (items, deaths, and more) players can now evolve their characters even when they're offline. Moreover, the character's status will now update automatically after a specific interval of time. The best thing about this game mode is that it supports active gameplay timings. (a must for real-time RPG)
New Servers
A3: Still Alive opened several new servers for the players with this update. The following rewards can be obtained if you make a new character on any of the new servers:
3x EXP Boost and Bonus Time Events

One Legendary 8* Conversion Ticket

3x Heroic 6* Soul Linkers

A Heroic Accessory Chest (via the Somius Special and Adrasil's Trial Ranking Events)
Special In-Game Events
Somius Special Event – Available from February 4 to February 18. The event includes 14 Day Missions along with Raid EXP Bonus Time event. Surprisingly, there's a 300% EXP boost for earned experience during the event duration. Adventurers making their return to the game can also obtain rewards from a 28-Day Daily Check-In event and a 7-Day Mission event.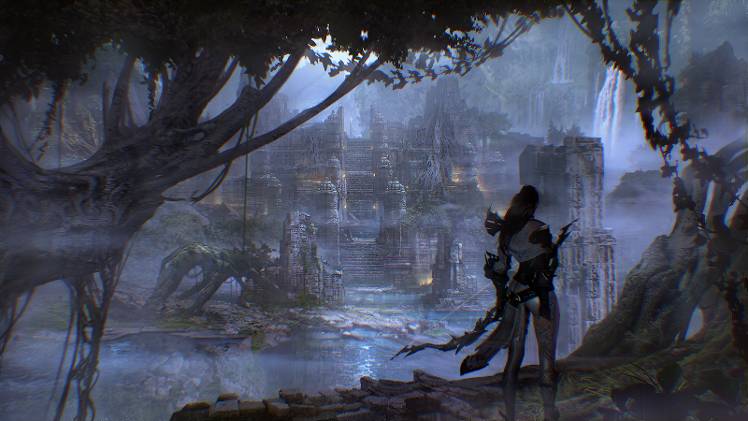 Server Merge Event – This event is available between February 4 and February 18. Players can take as many pictures as they want and share them on their respective Facebook handles. The guild with the most liked comments will win 500x Blue Diamonds for each of their guild members.
In-Game Optimizations
Servers are going to merge into 5-7 new servers that are open for each of the four regions.

7-Star Legendary Soul Linker can now to be switched for a Level 1 Soul Linker (of the same type) in the Legendary Soul Linker Switch system via in-game currency.

Apostle, Guild, and Skill maximum levels have increased to 60, 10, and 40, respectively. A passive skill will be added once a player reaches level 140.

Equipment / Accessory Awaken Systems are now added to the game to create legendary equipment and Ancient Accessories.

A new Raid titled 'Twilight Cemetery' is now open high-ranked warriors; Level 125 for Normal difficulty and Level 135 for Nightmare difficulty.
You can find more details about the new Somius region, set equipment, set effect, level cap increase, and more in the official patch note.