Updates
Alchemy Stars – Letter From The Skies Event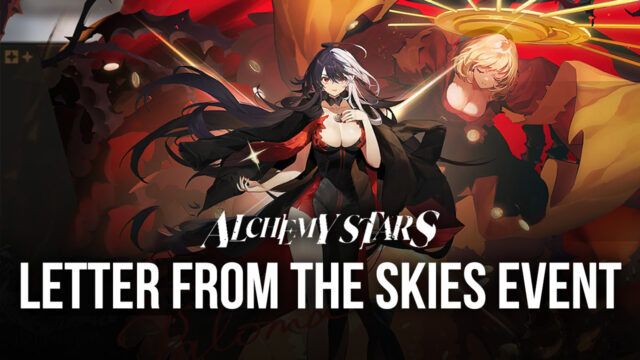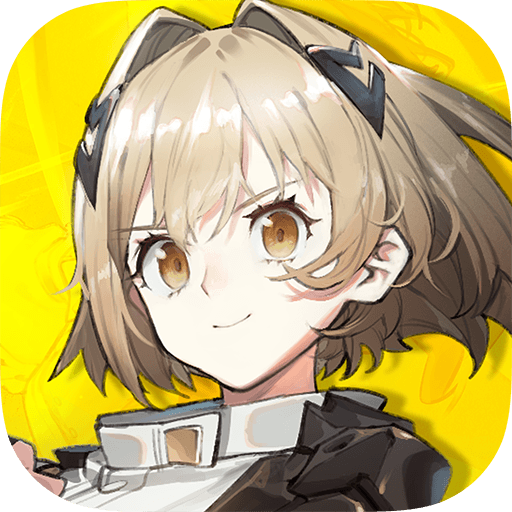 Alchemy Stars has just released their newest event coming to the tile-based RPG game titled "Letter From The Skies". Alchemy Stars just finished their last event Dunefire Strike and have announced their newest event Letter From the Skies with its complete PV and Trailer to go with it. The new event starts on 21st October 2021 as stated in the notes released as well as the details for the event and sneak peek for upcoming events and heroes are here!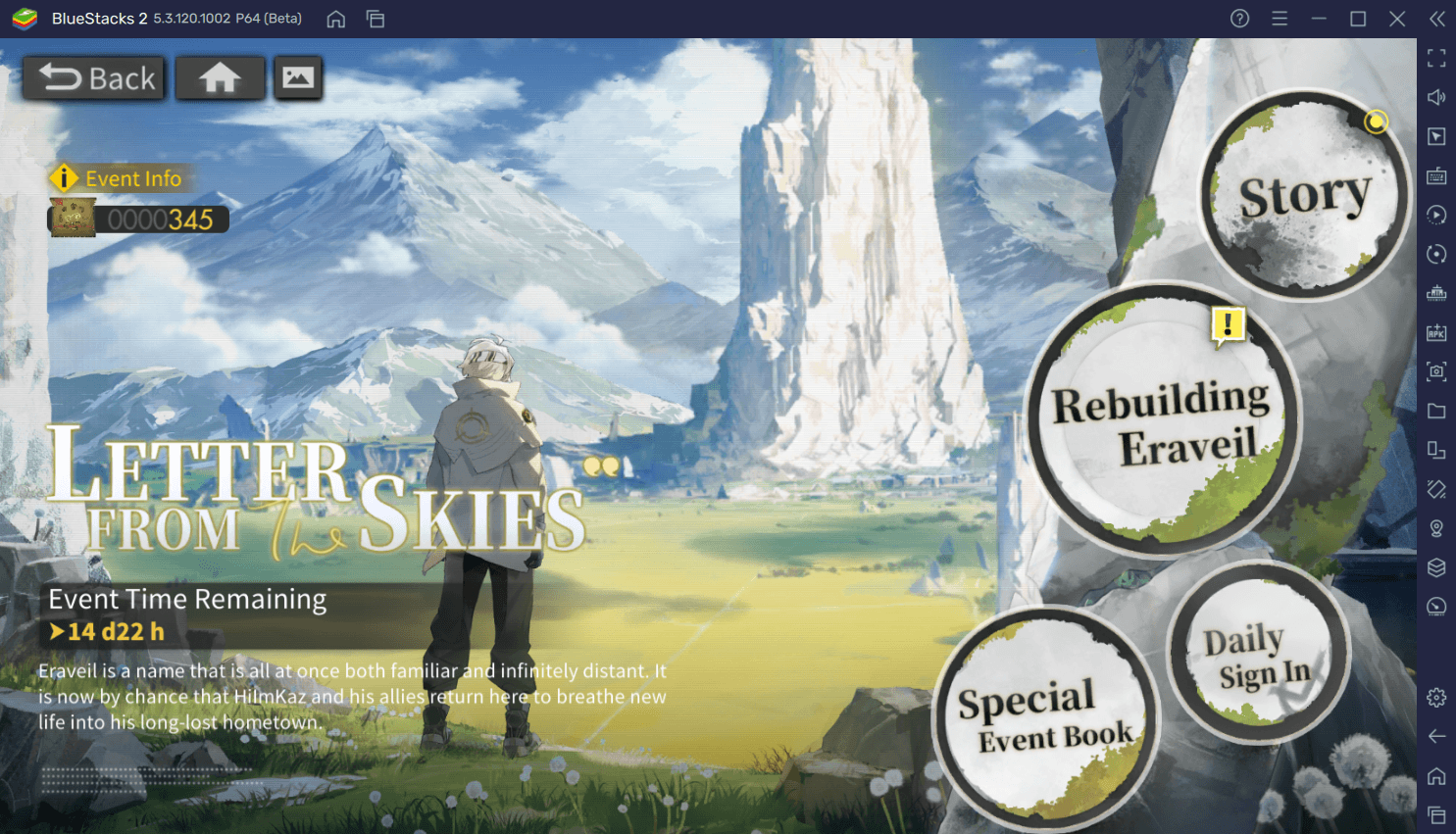 Alchemy Stars, the tile-based RPG developed and published globally by Tencent Games for both Android and iOS just recently celebrated its 100 days since launch mark and boasts an active player base of over a million players. It released new limited-time theme-based events that run for 2 weeks- 1 month in between. The latest event coming to Alchemy Stars features its Preview and cinematic trailer for the new heroes coming with it. Letter From The Skies event description reads the following – "The winds of recovery carry the ashes of memory. Wrapping together thousands of thoughts. Responding to everyone's wishes is a very romantic notion."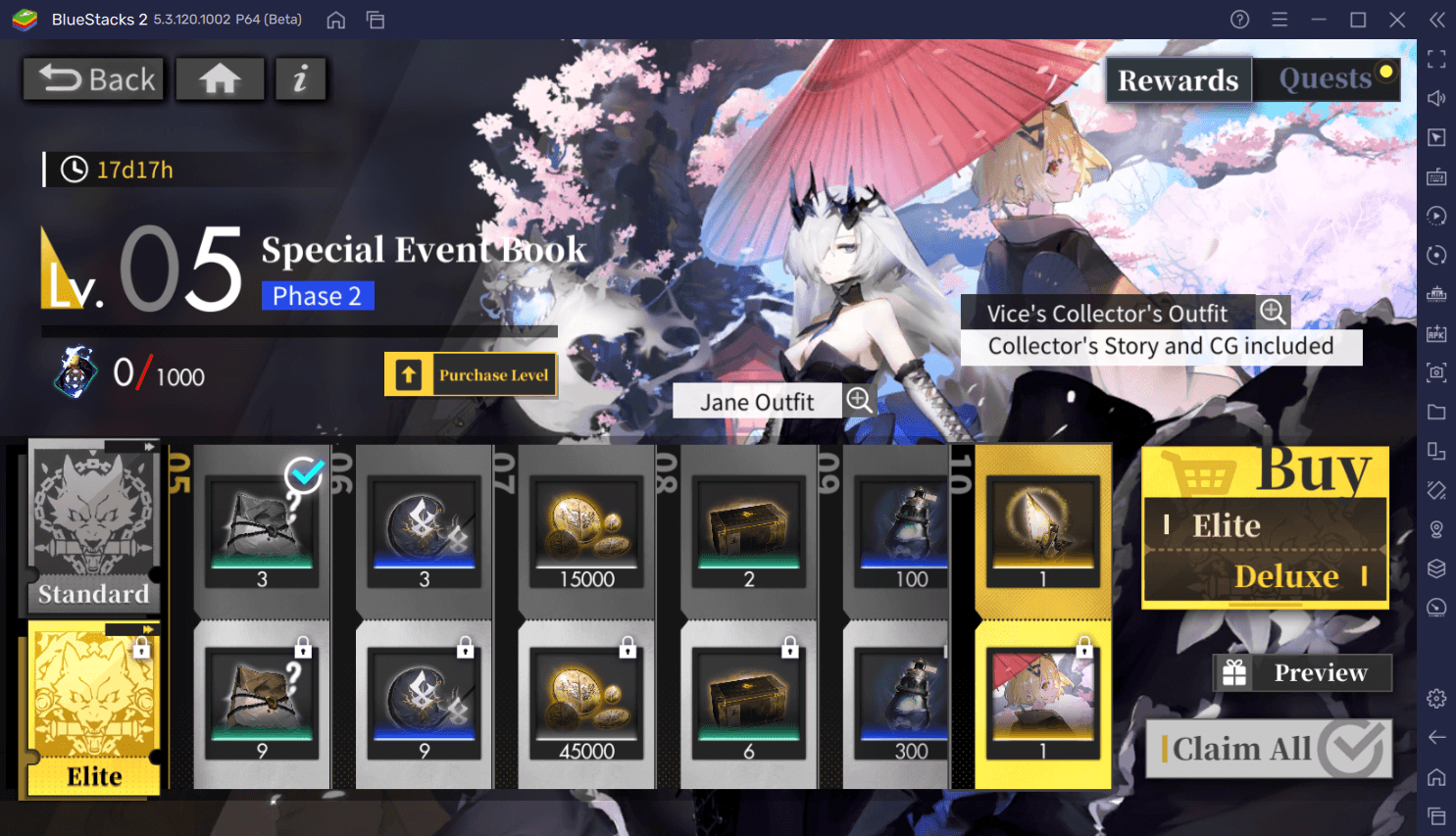 The event has already started and has all the things slated in an Alchemy Stars event – Daily Check-In, Special Event Book, New Aurorians, and their Trials, New Event Stages and Story, and a lot more! Let's get into the details!
Letter From The Skies – Time-Limited Event
Letter From The Skies is a limited-time event that brings with it new content and heroes as well as their story. This whole event will run till 8th November 2021 and starts on 21st October 2021. The event itself brings with it an 8-Day Log In/Check-In Event, a new story for the event, and new Aurorians. It also brings with it the Special Event Book which is like a battle pass in most other gacha/rpg games. Players can purchase the advanced rewards pages of the book by paying the real money via a transaction or keep the free rewards as it is. A new type of content called Calamity Codex is also introduced with this event but not a part of the event. It is a permanent feature that is here to stay in Alchemy Stars even after the event ends. Apart from the usual, event currency farming and story stages which give a lot of the premium currency – Lumamber will be available for all the players during the event. The requirement to access and complete these stages will be – cleared Main stages 1-16.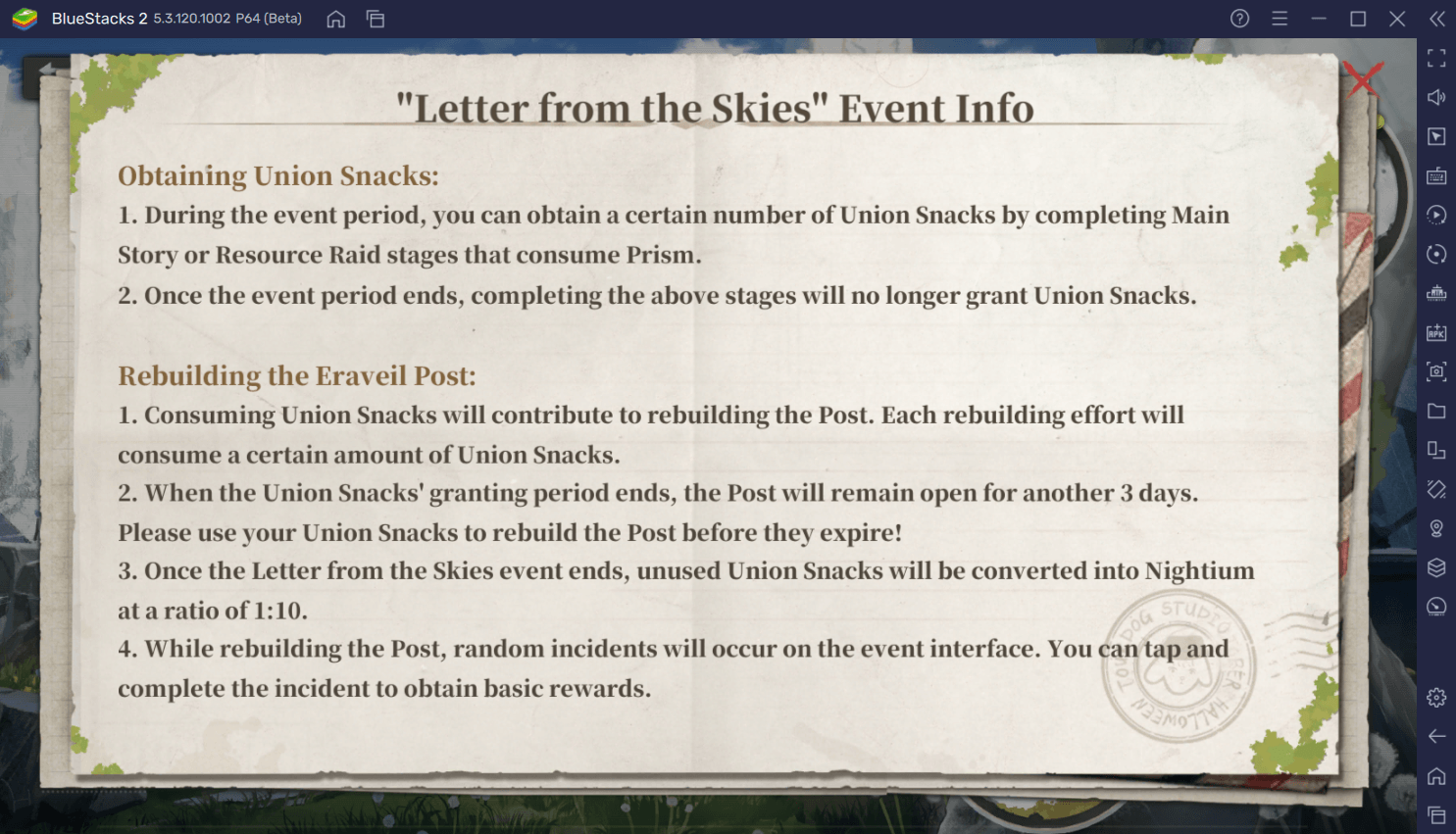 This event does not have an event currency store and redeeming store where players can exchange their collected event currencies through grinding stages for prizes. Instead, they have a new way to utilize your event currency which you can farm from playing the game in any area – Main Stages or Resource Stages. Players also can get the event currency for Letter From The Skies called "Union Snacks" by clearing the challenge/story stages for the first time. Players can also complete different event quest missions which are speculated to be easy-moderate-hard in terms of difficulty.
Special Event Book
A book consists of different pages where each page unlocks a specific reward at every page. This book is called "Special Event Record". This book consists of different tasks which are further divided into daily, weekly, and event-related tasks. Completing them will give players the required task points to advance in levels in the Special Event Records. Apart from the guide for quests and rewards, new purchasable packs themed for the new event will also be available to purchase in the store using real-life money.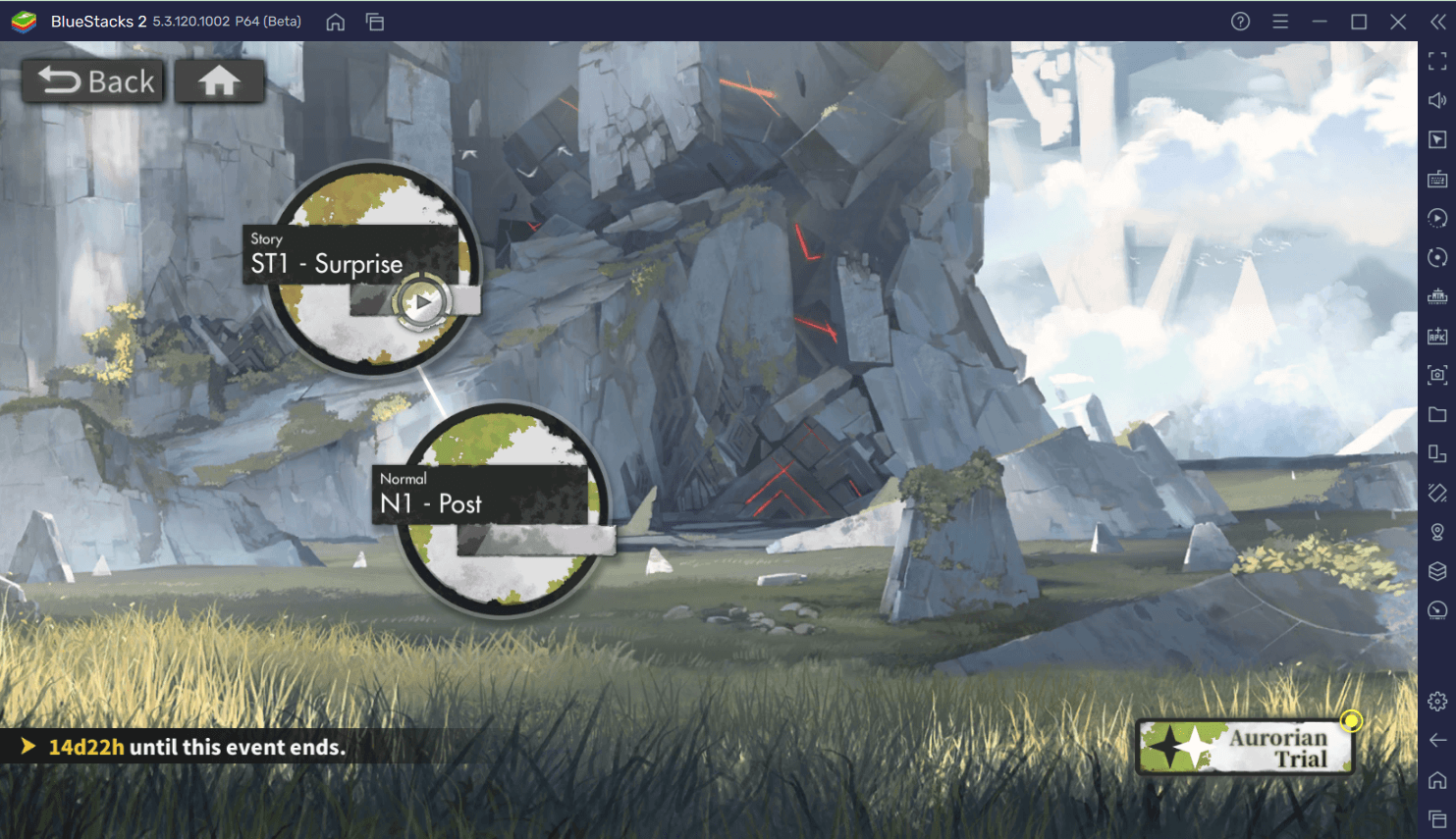 However, standard rewards do mention the dropping of some juicy freebies and in-game bonuses for the joy of our free-to-play players as well! The free rewards include many Star Flares which are used for summoning Aurorians on the standard rotating banners as well as a new skin for Jane – Midnight Phantom. The Elite rewards which unlock after buying the Special event pass include almost triple the number of rewards obtained via Standard rewards as well as Special Star Flares instead of the normal Star Flares that are used for summoning for the Limited time event Aurorians. It also includes the skin for Vice – Sakura Memories.
Log-In Rewards
During the Letter From The Skies event period, players can get additional materials and resources just by logging in. It is called the Daily Check-In in the official event terms and lasts for 8 days. These 8 days start from whenever you first login during the event period. However, these rewards are available only till 8th November so be careful to claim all the rewards within that time.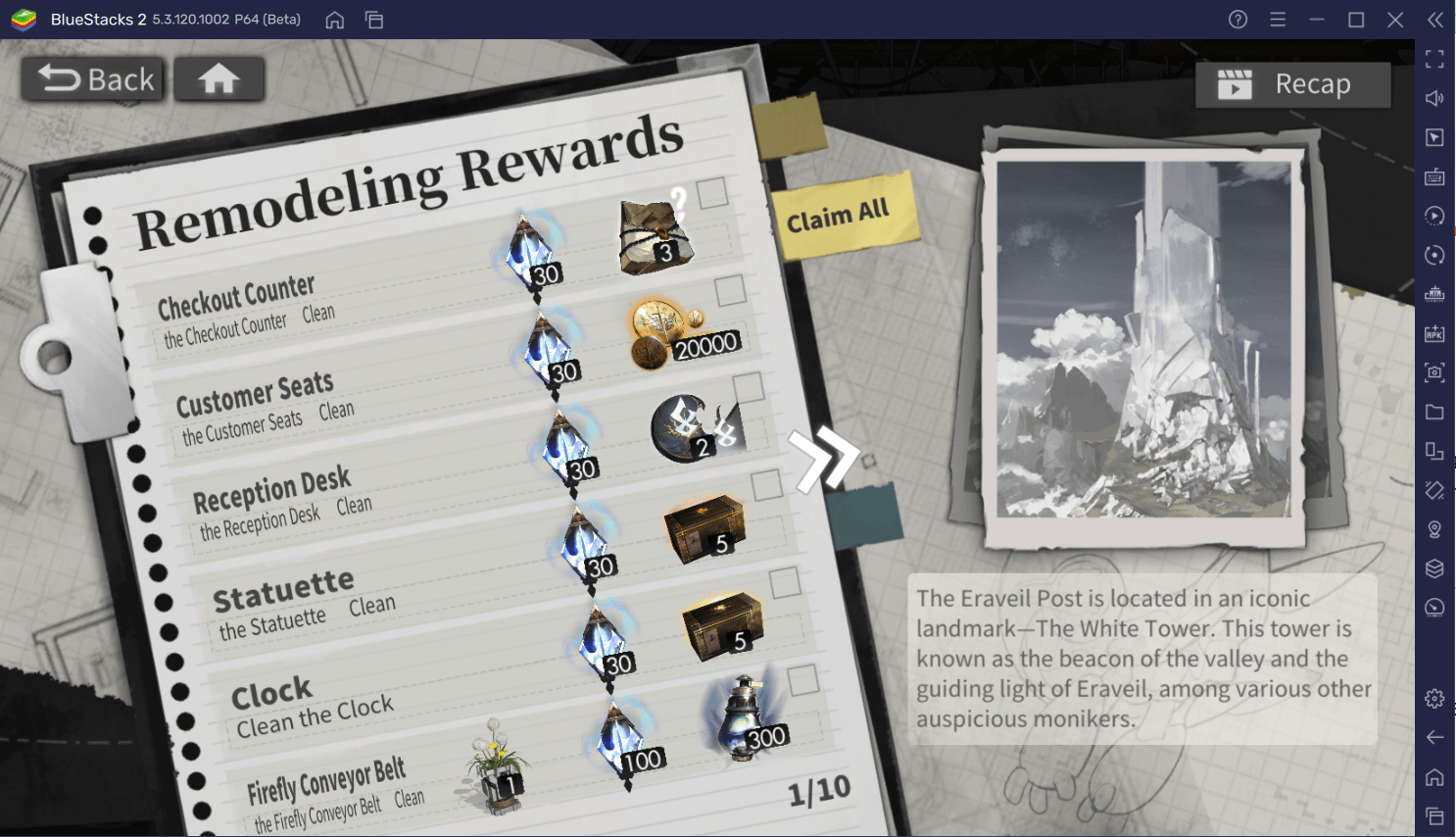 Here are the rewards: –
Day 1

– 4-Star Event Aurorian "Tweety" x1 + Union Snacks x100

Day 2

– Lumamber x100 + Nightium x5000

Day 3

– Union Snacks x200 + Recharger Pack x1

Day 4

– Lumamber x200 + Anonymous Gift 1 x3

Day 5

– Union Snacks x500 + Nightium x10,000

Day 6

– Crystal Spine x5 + Recharger Pack x2

Day 7

– Union Snacks x1000 + Anonymous Gift 1 x4

Day 8

– Lumamber x500 + Windelion Doll Limited Edition Avatar x1
Story
This part of the event mainly follows the story of Letter From The Skies and how the event unfolded as it did. Players get to experience the story and play the stages associated with it to get the complete gist. They are rewarded by completing these stories and mission stages along with boss stages.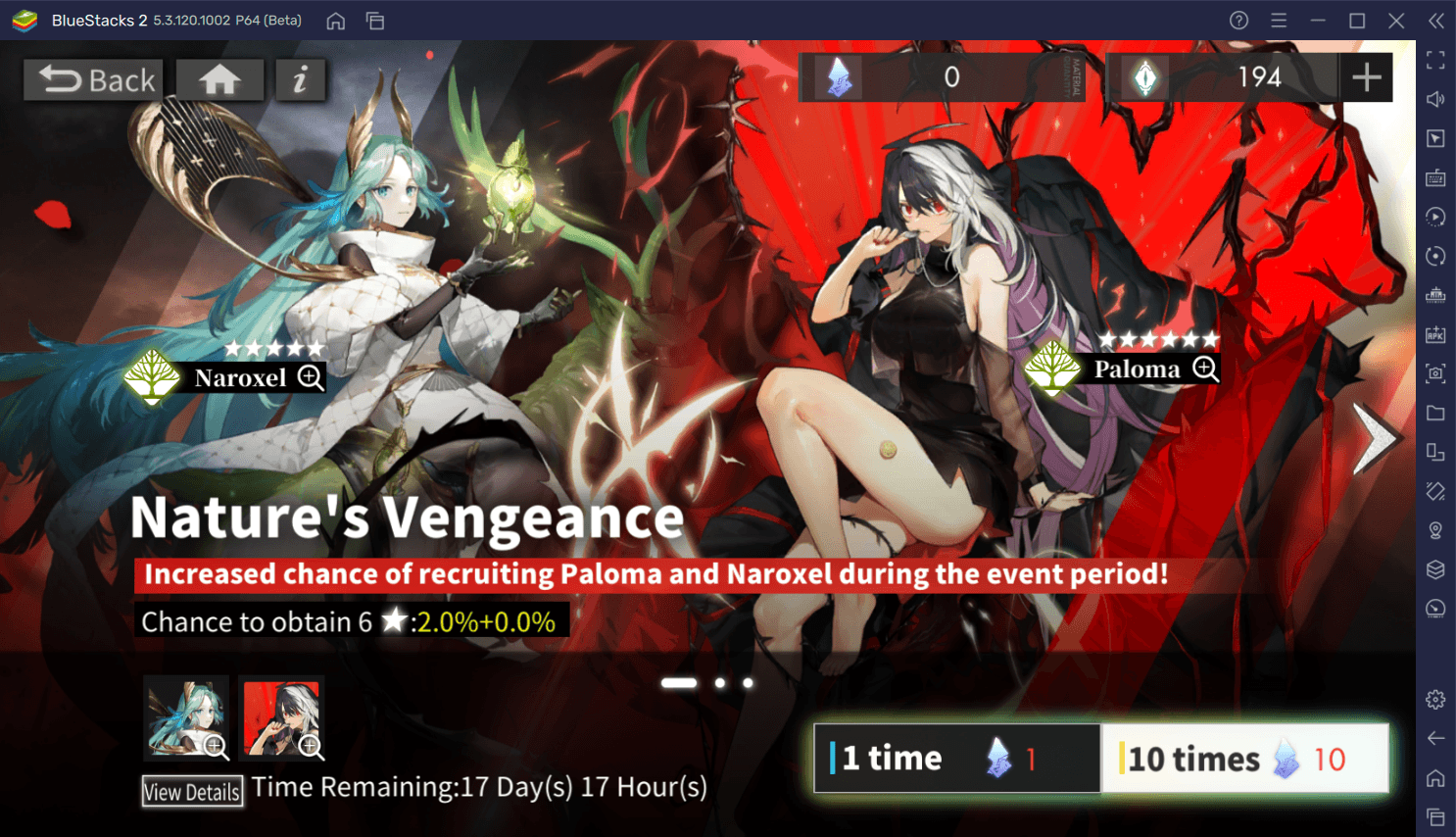 Completing them is also included in the quests for leveling up the Special Event Book. These are the various tasks and missions assigned to all players upon completing which, they will be rewarded generously. Some of the missions and tasks are very easy and some are challenging. Players can complete these tasks to get rewards like – Lumambers, Nightium, Union Snacks (Event Currency), Order Boxes, Recharger Packs, Ascension Materials, and General Jaspers.
Rebuilding Eraveil
Rebuilding Eraveil is a new type of content in this limited-time event where players can exchange their event currency to get more rewards by doing various tasks like cleaning certain areas, remodeling stuff, etc. Players get different rewards according to the tasks they do. The rewards are very generous and include but are not limited to Lumamber, General Jaspers, Sublimes, Order Boxes, Ascension Materials, Nightium, and Limited Time Accessories like the Potted Dandelion.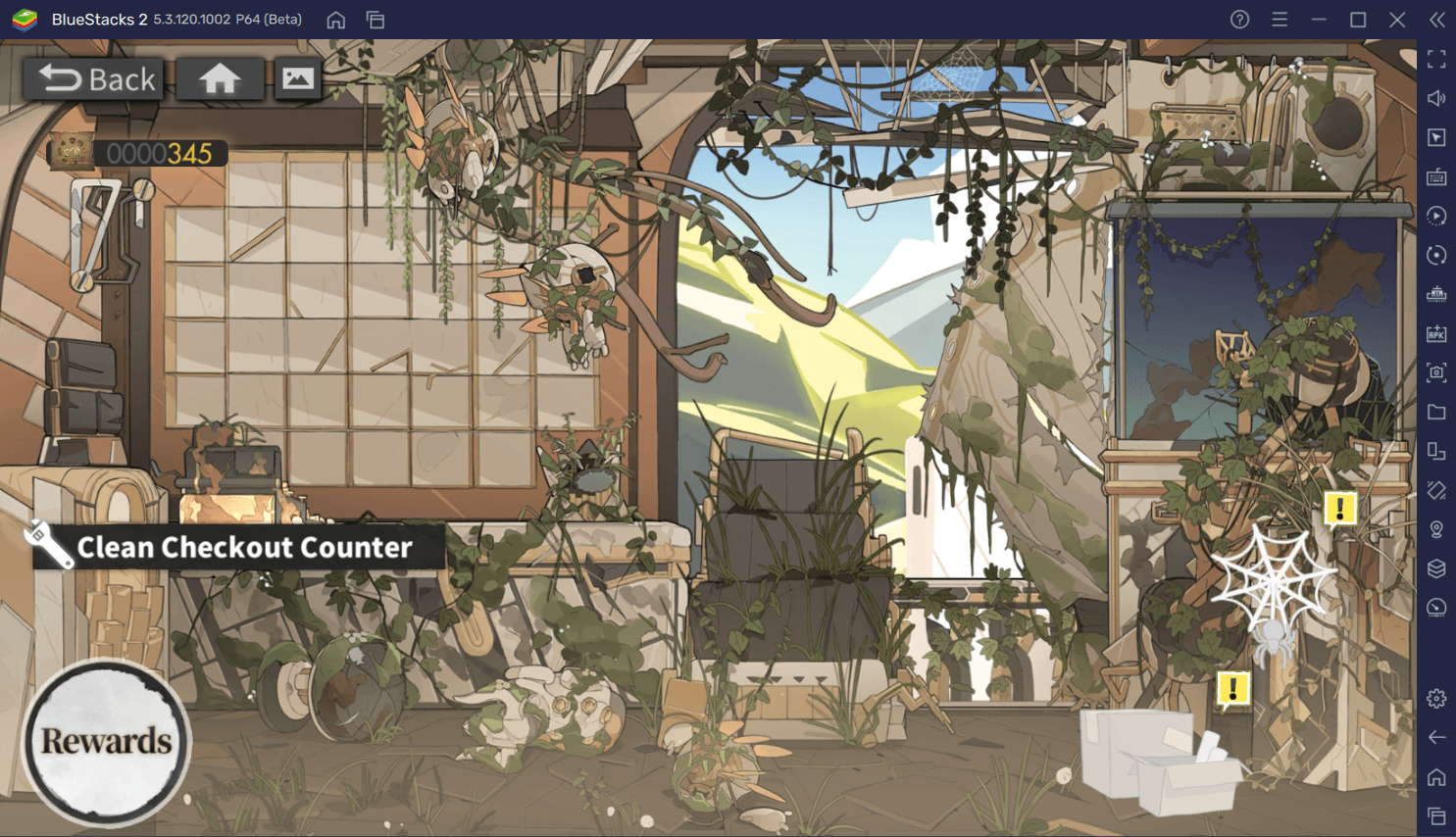 Players can also sometimes get trapped in some incidents that occur while rebuilding eraveil which they can skip or read till the end. This also provides more in-depth analysis into the characters and is mainly for the story buff players who like viewing and exploring the story aspects of Alchemy Stars.
New Aurorians Naroxel and Paloma
New Aurorians from the event is always a part of new events in Alchemy Stars. This not only excites the players as they get to summon and use their favorite new characters that they just viewed in the latest event but also works as a great way to introduce and add new Aurorians to the collection in Alchemy Stars. New Aurorians can be summoned on the Time-Limited event banners. Players can summon them with the base rate of 2% just like any other 6-Star Aurorian in the game till 50 summons. After 50 summons, the rates will increase by 2.5% per summon for summoning a 6-Star Aurorian. There exists no pity for a specific character but at least players who have saved up enough summons can be assured to summon a 6-Star Aurorian with the rate up.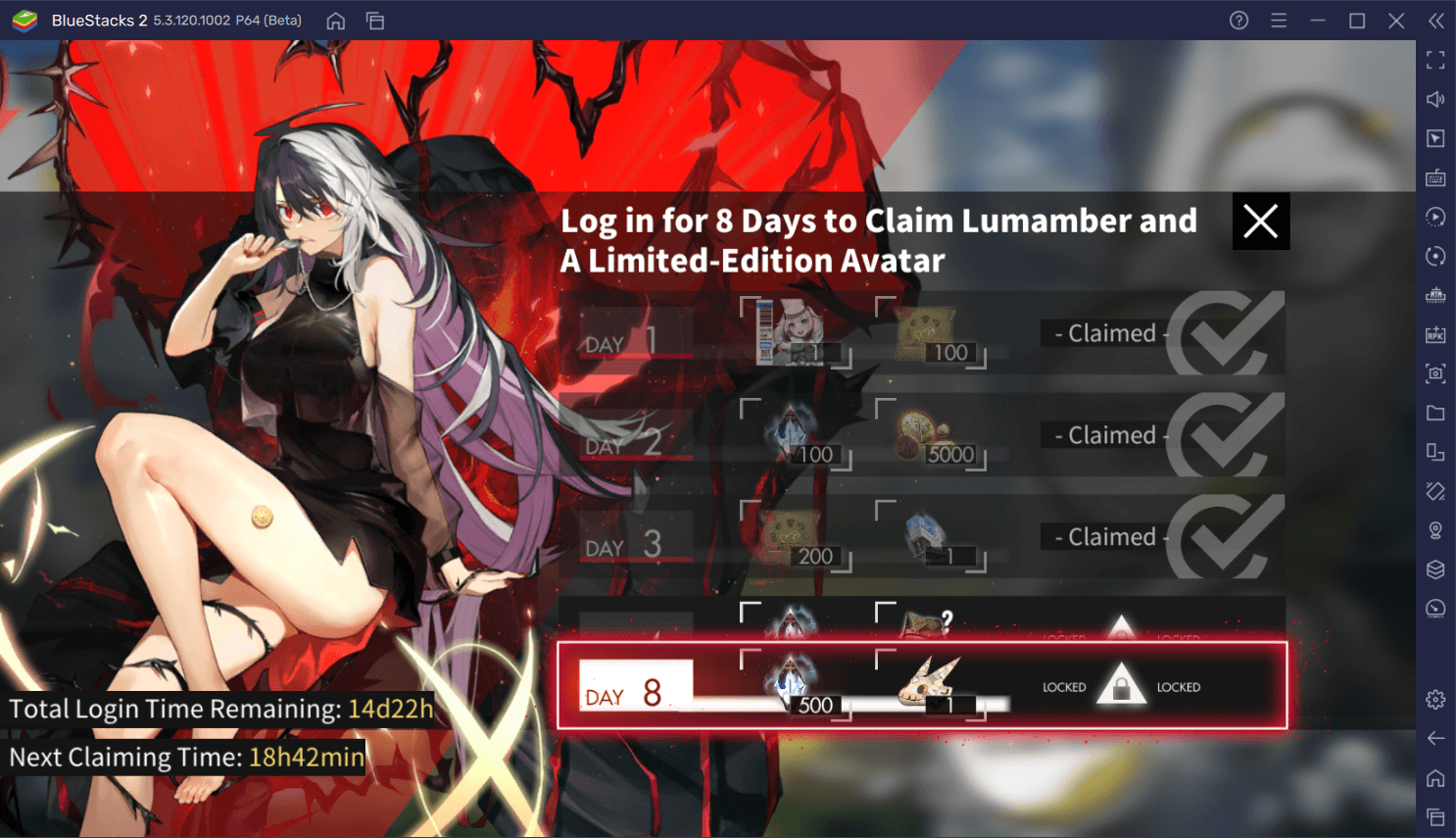 Naroxel is Forest Water elemental type Aurorian which is classified as a Support type. She has a high Defense of 921 and an HP of 8032. Naroxel is a unique character that is a purifier and a pseudo-converter. Her Active Skill states that Naroxel teleports to a tile and purifies that tile as well as up to 3 surrounding clusters of that tile. She also purifies some additional tiles as well as converts 4 tiles within the purification range to enhanced tiles. This skill is on a 3-turn cooldown. Naroxel's equipment ability makes use of a mark called Emerald Mark that gives all allies in the team bonus attack equal to 1% of Naroxel's basic attack. These stacks of Emerald Mark can be stacked after passing through enhanced tiles. The stacks can be retained up to 50% of the full after the turn ends. Her chain skills are damaged in different shaped tiles increasing according to the number of tiles traveled. Here are her skills in detail: –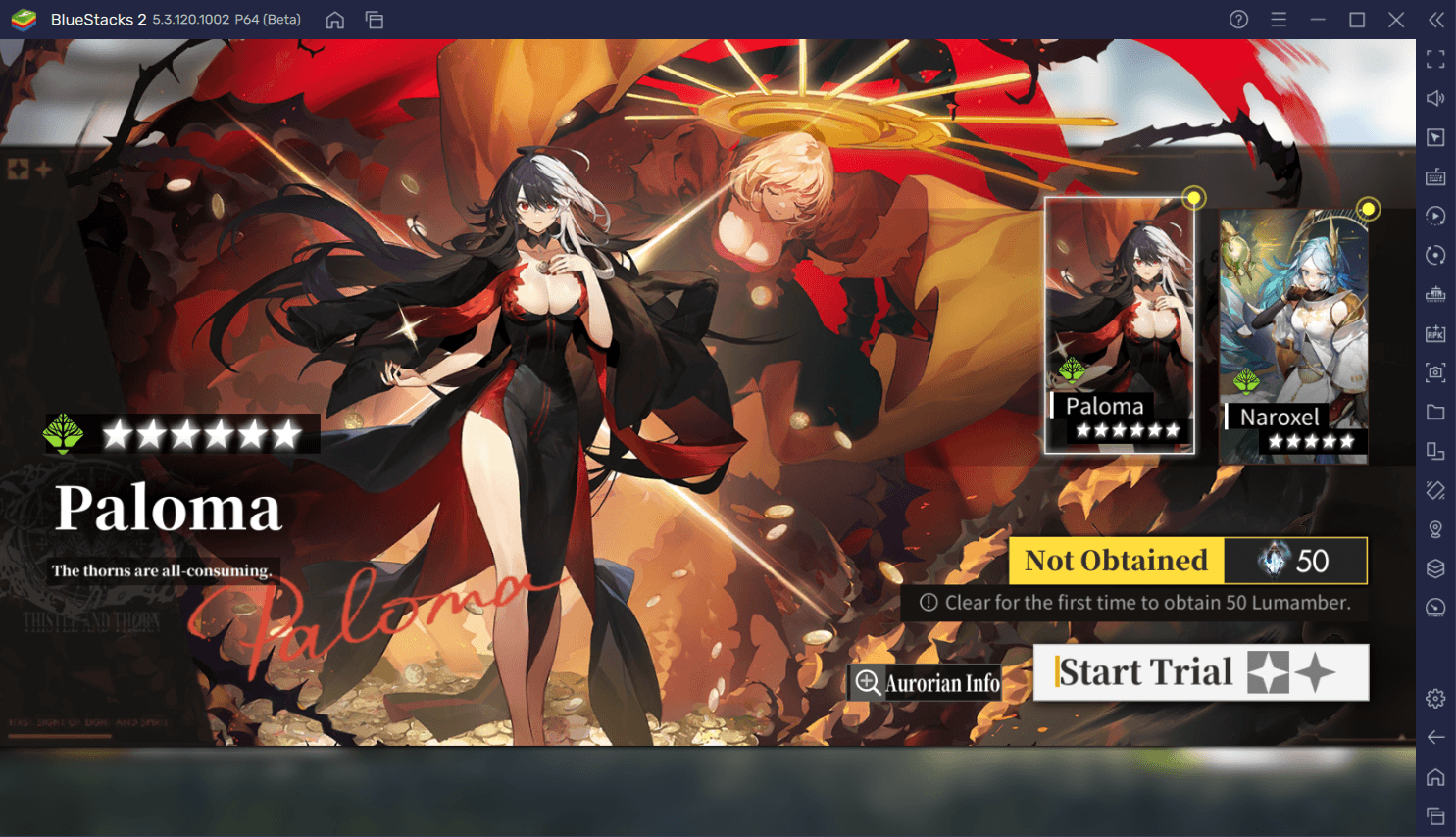 Active Ability: Teleports to a selected location and purifies tiles within 3 surrounding clusters and additionally other tiles at random. 4 tiles within the purification range are converted to Enhanced Tiles.
Passive Ability: Whenever passing through an Enhanced Tile, gains 1 stack of Emerald Mark. Each stack grants your entire team 1% of Naroxel's basic ATK. Retains 50% of stacks at the end of the round.
Chain Ability (2/8/13 tiles) – Deals 150% damage to 1 surrounding cluster.
Deals 155% damage to 12 tiles in a diamond shape.
Deals 155% damage to 1 surrounding cluster and enemies in a cross shape to the maximum range.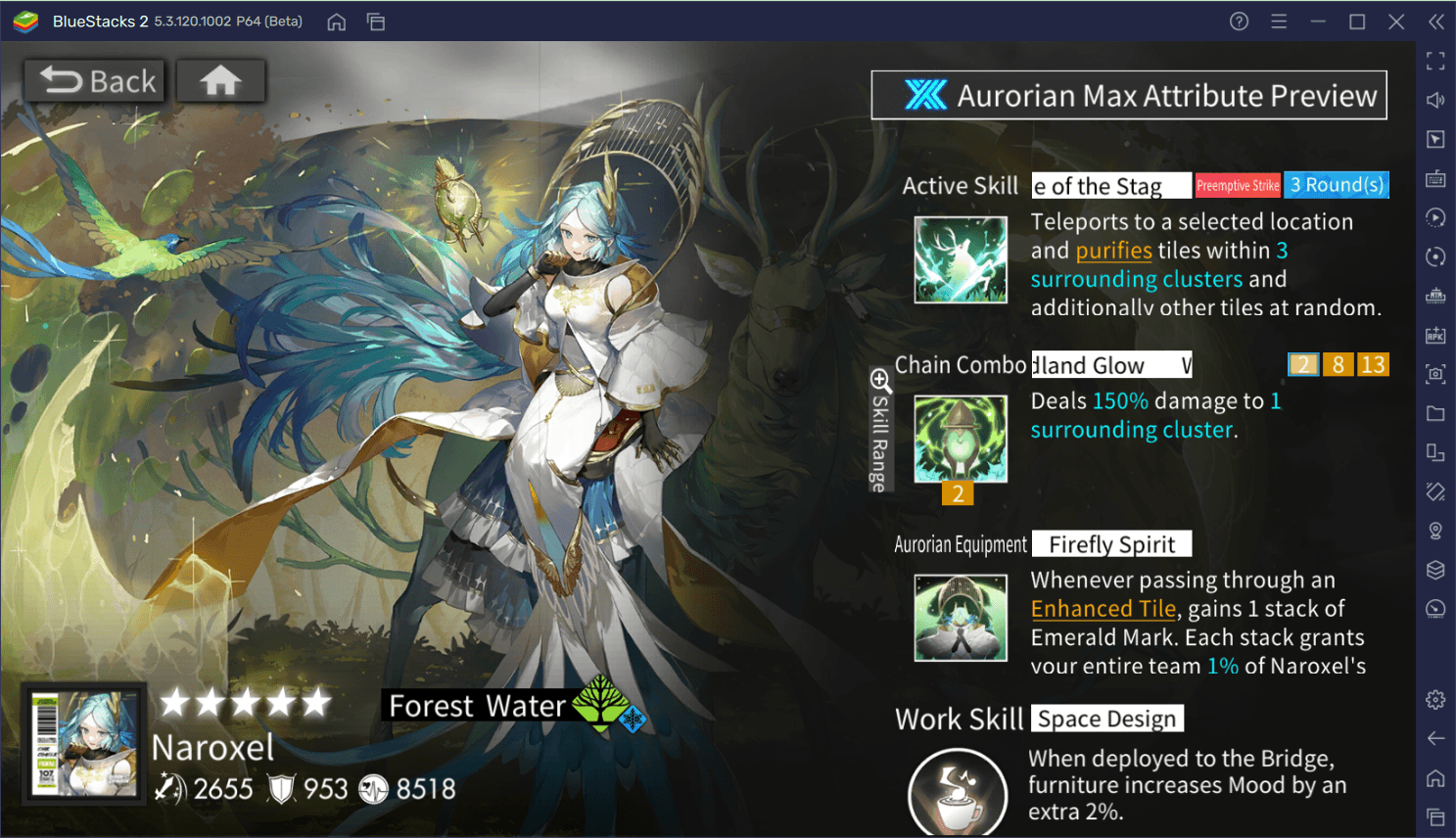 Paloma is Forest Forest elemental type Aurorian which is classified as a Sniper type. She has a high Attack of 3638 and an HP of 8530. Paloma is a pure Forest type Aurorian that excels at doing huge damage from range. Her Active Skill states that Paloma selects any tile as the center from where she can extend a Vine to the edge of the map from that tile to the direction players can choose and deal damage equal to 360% of her Attack while converting the front 2 tiles to enhanced tiles. This Vine also extends 3 tiles after hitting the edge but this extension only happens 1 time after dealing damage to an enemy. The damage the vines do also increases by 10% per enemy hit during the extension period. Paloma's equipment ability/passive ability states she gets a Mark called Barbed Mark after traveling through any enhanced tile. This mark is stackable and gives Chain Combo's and Normal Attack increased damage by 10% per Mark. Paloma can retain 50% of the stacks of Barbed Marks after every turn. Her chain skills deal damage to a number of enemies, increasing according to the number of tiles traveled. Here are her skills in detail: –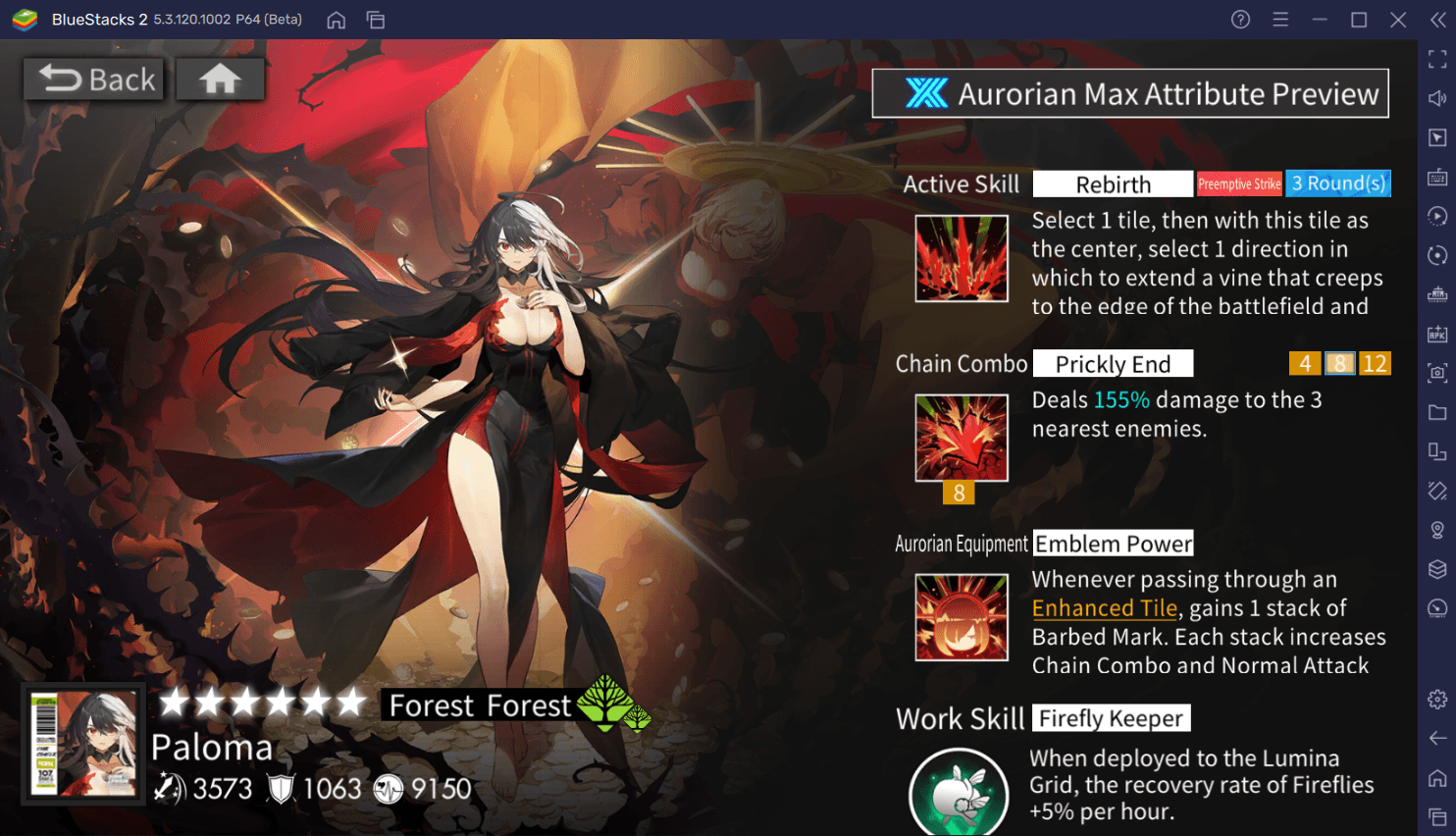 Active Ability: Select 1 tile, then with this tile as the center, select 1 direction in which to extend a vine that creeps to the edge of the battlefield and deals 360% damage within this range, while converting the front 2 tiles to Enhanced Tiles. Vines extend 3 tiles in a cross-shape after dealing damage. This extension effect can trigger only 1 time for each enemy hit. For each 1 tile, the vine extends across damage increases by 10%.
Passive Ability: Whenever passing through an Enhanced Tile, gains 1 stack of Barbed Mark. Each stack increases Chain Combo and Normal Attack damage by 10%. Retains 50% of stacks at the end of the round.
Chain Ability (4/8/12 tiles) – Deals 150% damage to the 2 nearest enemies.
Deals 155% damage to the 3 nearest enemies.
Deals 160% damage to the 4 nearest enemies.
That is everything coming with the Letter From The Skies event in Alchemy Stars. If you would like to learn more about Alchemy Stars, check out our blog section for the Alchemy Stars community. Play Alchemy Stars on a PC with BlueStacks using a keyboard and mouse for the best experience.