Updates
Azur Lane: Black Friday Event and Tons of Rerun Items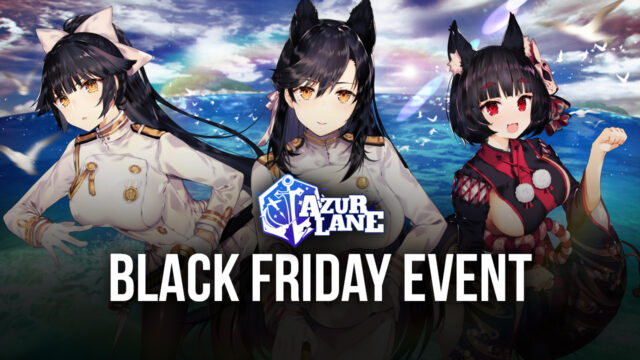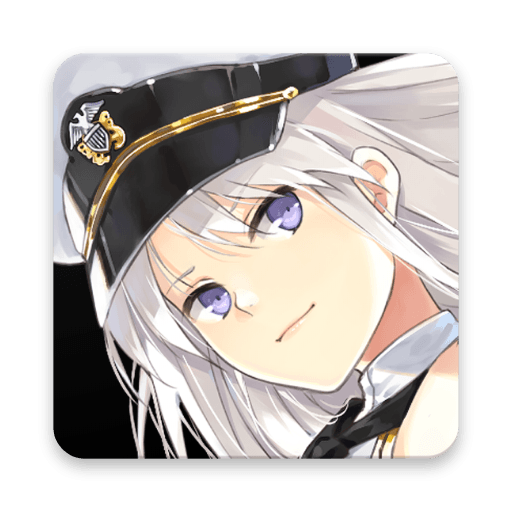 There will be tons and tons of skins that are coming back in this patch in celebration of Black Friday where these items will be available at a significantly lower price.
If you have not tried to play this unique game of ships yet, you can play the game straight to your PC. You can read our blog on how to install and register for Azur Lane on PC here.
New Events
Black Friday Akashi's Fire Sale

– during the event, purchase Black Friday Limited Rerun Outfits to obtain rewards including limited furniture "Shopping Frenzy".
Black Friday Limited Time Rerun Outfits

– Limited Outfits that were on sale before June 10, not including collaboration outfits, will return for a limited time.
New Items in Shop
These items are going to be available for a limited time from November 18 until December 1.
Black Friday Lucky Music Box
(limited for 1 purchase only)
Skins included in this lucky box:

Surcouf – Loisirs Balnéaires (L2D)

Kashino – Hot Springs Relaxation (L2D)

Hermione – Pure White Holiday (L2D)

Peter Strasser – Chronos's Kalendae (L2D)

Jean Bart – First Snow Upon the Cutlass's Edge (L2D)

Richelieu – Evergreen Prophecy (L2D)

Cheshire – Cait Sith Crooner (L2D)

Glorious – Pungent Plum (L2D)

Bremerton – Kung Fu Cruiser (L2D)

La Galissonnière – Lush Spring Dreams (L2D)

Vittorio Veneto – The Flower of La Spezia (L2D)

Pola – Seaside Coincidence (L2D)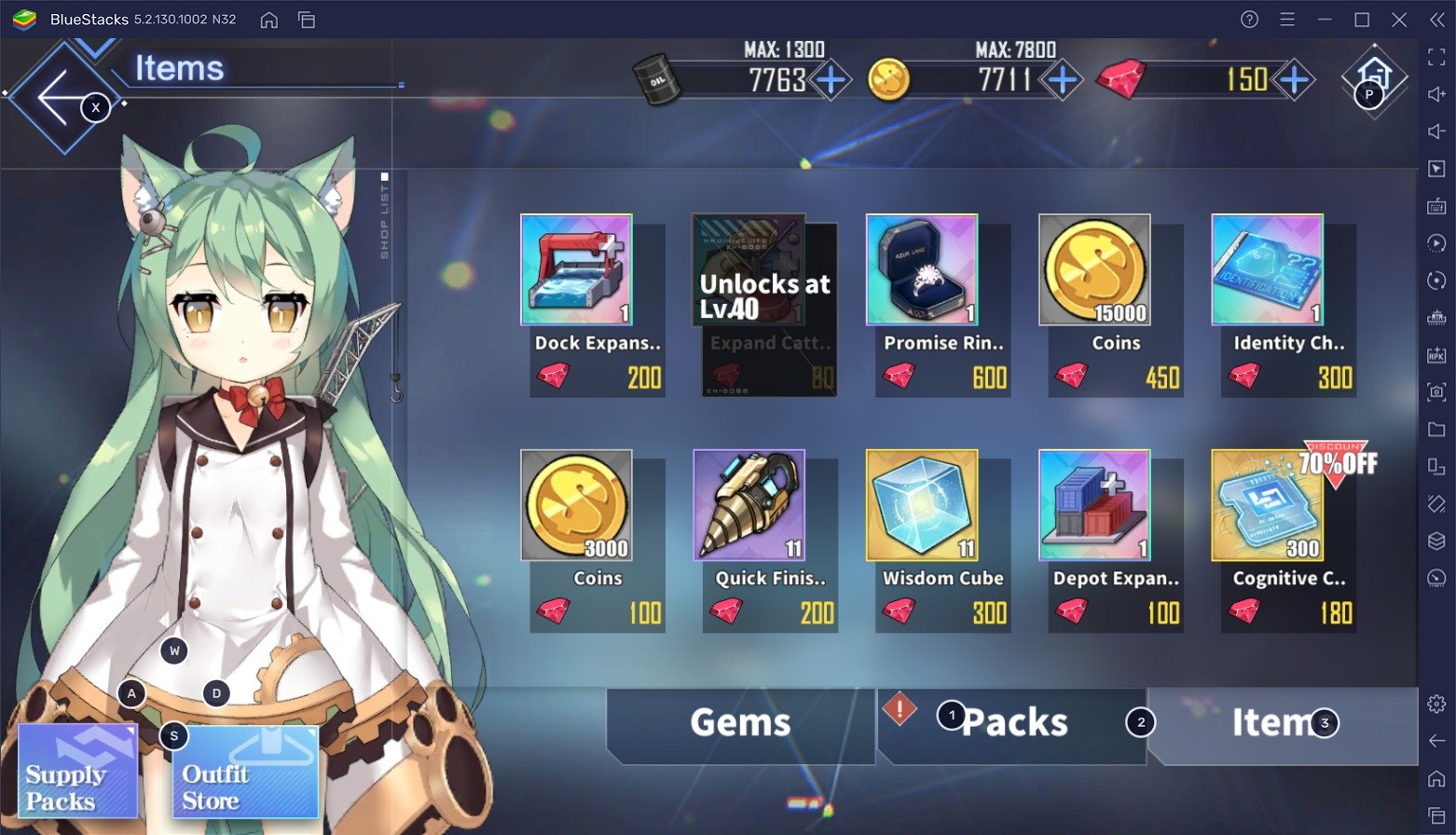 Other Content in this Lucky Box:
2021 times Gems

2 times Special General Blueprints Series 4

50 times Cognitive Chips

35 times Wisdom Cubes

12 times Quick Finishers

100 times Decor Tokens
New Furniture
A piece of new furniture is available for a limited time from November 18 until December 1.
Expiring Events
These events will not be available anymore after the update:
Skybound Prelude Rerun

Blueprint Completion Plan: Gascogne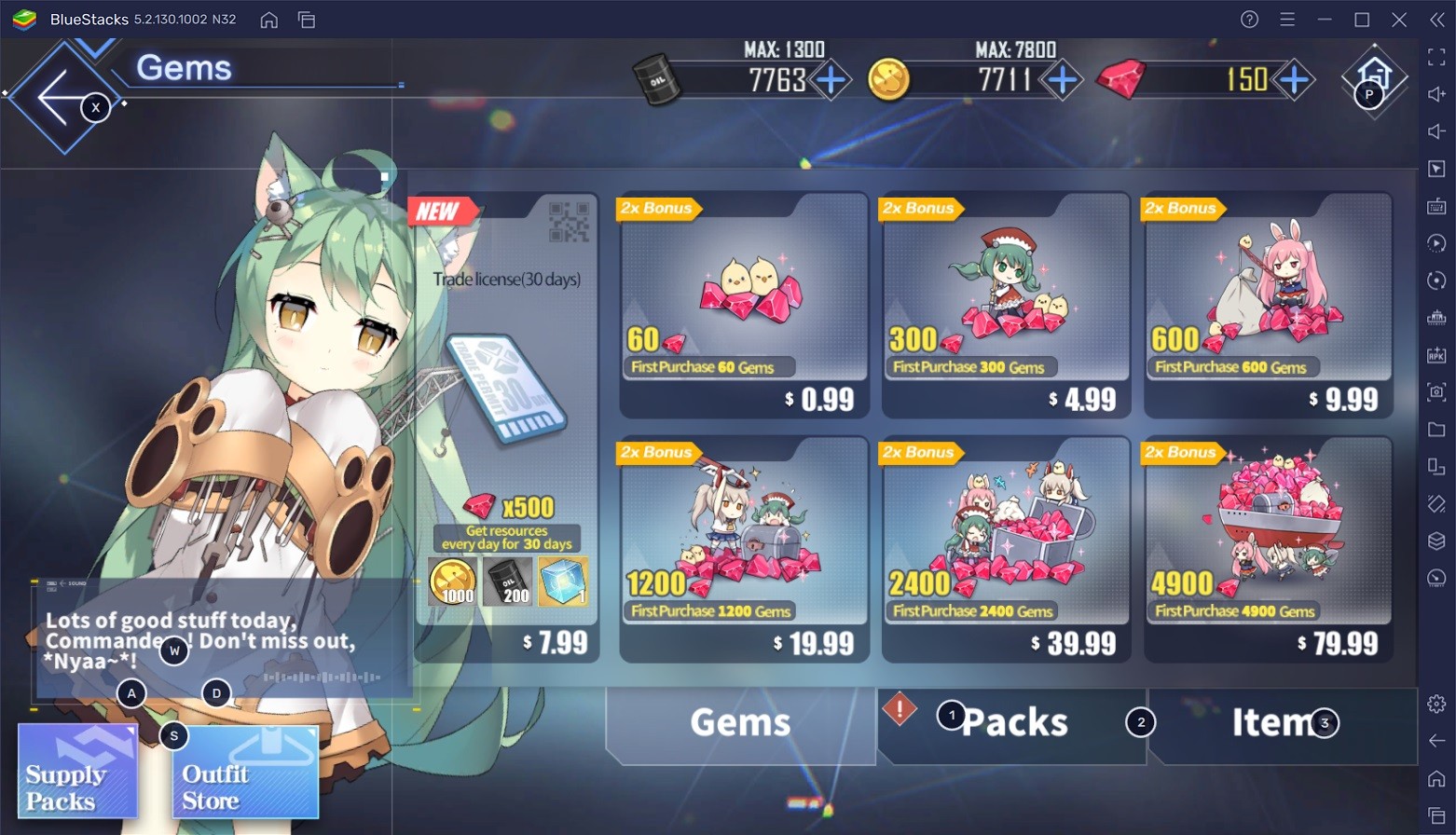 Complete List of Limited Time Black Friday Rerun Outfits in Alphabetical Order
As we all know, Black Friday sales can go crazy especially with discounted prices and rare items. Azur Lane has gone crazy as well, offering a total of 320 outfits for sale during its Black Friday event.
Here are all the Black Friday outfits:
Acasta — Lights of the Lantern Festival

Acasta — Monochromatic Marvel

Admiral Graf Spee — World's Cutest

Agano – Christmas Eve Tease

Agano – Dating Game?

Agano – Blue Butterfly's Confession

Ajax — Valentine's Reward?

Aagi — Ruby—Laced Beauty

Akatsuki — Akatsuki Goes North

Albacore — Beneath the Black Dress

Algérie — White Sand Paradise

Allen M. Sumner — Charming Rabbit

Amagi — Wending Waters, Serene Lotus

Aquila — Sardegnian Shallows and Sunshine

Archerfish — Coquettish Bunny

Ardent — Ardent Valentine

Ariake — Unending Friendship

Ark Royal — New Year's Protectress

Asashio — Snow-Dusted Lynx Tips

Ashigara — Kaleidoscopic Summer

Astoria — Pure "Gurl?"

Astoria — Black Bunny Carnival

Aurora — Heritage of Yu City

Avrora — Shackled Saule

Ayanami — Grade A Sailor Uniform

Ayanami — Low-Key Idol @Confused

Ayanami — Nightfall Raiment

Ayanami — Pulse of the New Year

Aylwin — Sunday Aquarium Visit

Azuma — Soft Voice of Spring

Bache — Showy Sports Star

Baltimore — After-School Ace

Baltimore — Black Ace

Baltimore — Evening Breeze Minuet

Baltimore — Ace's Travel Journal

Bataan — Comfy Cotton Jammies

Béarn — Summer Lifeguard

Belfast — Piping—Hot Perfection

Belfast — Folded Fascination

Benson — Cutie Pumpkin Pie

Biloxi – Dapper Gangstress

Biloxi — Empress in the Silk Seat

Biloxi — Night Sky's Brilliant Blue Blossoms

Birmingham — Rider of Red

Birmingham — Fruitful Snow of an Auspicious Year

Black Prince — White Princess

Black Prince — Fair Maid Spring

Bluegill – Up—And-—Coming Infielder

Boise — Sheepish Sapphire

Bremerton — Scorching—Hot Training

Bremerton — Kung Fu Cruiser

Bunker Hill — Mission Relaxation

Bush — Budding Painter

Carabiniere — Refreshing Sundress

Casablanca — Cheer Squad on Break

Cavalla — Convenience Store Raid!

Champagne -— Lapis Lazuli's First Dream

Chao Ho —- Plum Blossom's Illumination

Chapayev — The Captive Cavalier

Chapayev — White Cavalier's Respite

Chaser — Gamer Style

Cheshire — Summery Date!

Cheshire — Cait Sith Crooner

Chitose — Summer Shine

Chiyoda -— Shimmering Surf

Cleveland — New Year's Challenge!

Columbia — After-School Odette

Concord — Sweet* Christmas

Conte di Cavour — Fierce Beachside Battle

Cooper — Blazing Tennis Battle

Cooper — Heartwarming Holiday Hearth

Cygnet — An Offer To Be Maid

Cygnet — Royal Fanfare

Deutschland — Lantern—Lit Ruler

Dewey — Summer Longing

Dewey — A Christmas Thank-You

Dido — Anxious Bisque Doll

Drake — The Golden Hind's Respite

Duca degli Abruzzi — Lustrous Onyx Sirenetta

Eagle — Eagle's Clinic

Eldridge — Kitty Idol

Emile Bertin — Maid Fantastique

Enterprise — Heroic Finery

Erebus — Illusory Happiness

Eskimo — Parkaless Prankster

Essex — Craft Fairytail

Essex — Brush, and Ink

Fiji – Trendy and Vogue?

Forbin — Feast of Champagne

Formidable — The Lady of the Beach

Friedrich der GroBe — Dark Raiments of Gagaku

Gangut – Imposing Warden

Gangut – Keeper of the Firewater

Gascogne — Tropical Environs

Acclimation Service Equipment

Georgia — Lanier Swan

Georgia — Exalted Vibrance

Giulio Cesare — Fitness Master

Giulio Cesare — High Tide Under the Sunlight

Glasgow – A Maid in Class

Glorious — Pungent Plum

Gloucester — Brilliance in Purple

Glowworm — Jokey Adjudicator

Gremyashchy — A Daytime Delight is in a Book

Gromky — Morning's Beckoning

Grozny — Bad Bunny Behind Bars

Grozny — Bunny Remodeling Plan?

Halsey Powell — Spring's Lucky Star

Hamakaze -— The Honors Student

Hammann — Prideful Fairy of the Ballroom

Hammann — Hammanyan Pawnch!

Hammann — Holy Night Surprise!

Hanazuki — Morning Moon, Beachside Flower

Haruna — Scarlet Innocence

Haruna — The Elegant Lotus

Hatsushimo — Perennial Joy

Hermione — Pure White Angel

Hermione — Pure White Holiday

Hibiki – New Year's Little Imp

Hiei — Moonlit Cruise

Hiei — Fragrant Red Plum

Hiei – Beauty of the White Sands

Honolulu — Among the Stalls

Hood — Porcelain Grace

Hornet — Freshly—Baked Bonding!

Howe — Noble Rouge

I-168 — Festive Mood!

I-19 – Pillowy Paradise

I-19 -— Blossoming Bunny

I-25 — Coral Reef Bunny

I-25 — Sweet Wine of Celebration

I-26 – Shortly Before the Fireworks

Ibuki — Arrival of Spring

Icarus — One—Week Medical Experience?

Icarus — Nereid's Discovery

Ikazuchi —- Thunderous Festival

Ikazuchi — Dawn's Thunder

Illustrious — Resplendent Hibiscus

Illustrious — Maiden Lily's Radiance

Inazuma — Flash of Fireworks

Inazuma — Dusk's Lightning

Independence — Transfer Student From Afar

Independence — The Independent Line

Independence — Liberty and Leisure

Intrepid — One Intrepid Pitch

Isuzu — Cozy Christmas Eve

Javelin — Let's Become Waitresses!

Jean Bart — Private Aprés Midi

Jean Bart — First Snow Upon the Cutlass's Edge

Jeanne d'Arc — Saintess of the Sea

Jenkins — Light of the Holiest Star

Jintsuu — The Tactician's Vacation

Kaga — Exalted White Wings

Kaga — Gentle Blossom's Sigh

Kashino — Hot Springs Relaxation

Kasumi — New Year's Comfort

Kii — Poolside Persuasion

Kinu — Token and Ghost

Kirishima — After-School Cannon Time

Kirishima — Summery Audacity

Kirishima — Casual Dazzle

Kirishima — Graceful Ink Incense

Kirov — Blend R

Kitakaze — Celebration Conquest!

Kiyonami — Festive Riding Hood?

Kongou — Hospital Talent

Kumano — Fancy Waves

La Galissonniére — Pristine Piscene

La Galissonniére — Lush Spring Dreams

Laffey — Bunny Clerk?

Laffey – Bunny Idol @Unmotivated

Le Malin — Mercredi at the Secret Base

Le Téméraire — Summery Temeraire!

Le Téméraire — Dreamy Dolce

Libeccio — Beachbound Southwestern Wind!

Littorio —- The Glory of Naples

Littorio – Calabria Aurea

Long Island — Long Island's Spooky Stream

Maestrale — Lonesome Beachfarer

Makinami — Time for School!

Marblehead — Boxing Girl!

Massachusetts — Dressed to Impress

Matchless — Escort Me Please!

Memphis -— Casual Vacation

Mikasa — Style of the Sakura Capital

Mikasa — Blossom-Viewing Season

Mikasa — Reverence for Rest and Relaxation

Minneapolis — eXtreme Games

Minneapolis — Holy Night Ride

Minsk — Thunderous Jailor

Morrison — Sleeping Bunny

Murmansk — Sceneries of Pure Snow

Mutsuki — Candy Festival!

Naganami — Long Waves of Happiness

Nagato — Guardian Fox's Shining Furisode

Nagato — Guardian Fox's Vacation

Nagatsuki — Dangerous Kitty Maid?

Naka — Foxy Summer Surfer

Neptune — Princess of the Reindeers

New Jersey — Exhilarating Steps!

Nicholas — Summer Cleaning "Volunteer"

Nicholas — After-School Promise

Nicoloso da Recco – To a Smashing Voyage!

Ning Hai — Moon Palace Rabbit

Ning Hai — Dragon Sisters! —N

Ning Hai — Springtime Sojourn

Ning Hai — Gorgeous Violet

Noshiro — Uncharted Festival Grounds?

Noshiro — Xanadu's Eventide

Noshiro — Fragrance of the Eastern Snow

Nurnberg — Spring Wanderer

Odin – Black Strokes upon Blank Snow

Oite — Summer Dedication

Ooshio — Bringer of Fortunes

Pamiat Merkuria — Caged Minx

Pamiat Merkuria — Sweet Cherry Memories

Penelope — Ruby—Red Boudoir

Perseus — Unfamiliar Duties

Peter Strasser — Chronos's Kalendae

Ping Hai — Osmanthus Moon Rabbit

Ping Hai — Dragon Sisters! —P

Ping Hai — Great Gourmet Expedition

Ping Hai — Delicious Crimson

Pola — Seaside Coincidence

Princeton — Seaside Training

Princeton — Lolipop Paradise

Prinz Heinrich — Fireworks and Tapestries

Queen Elizabeth —- One Night of the Queen

Queen Elizabeth — Crown Jewel of the Royal Navy

Quincy — Sizzling Summer, Brisk Breeze

Reno — Biggest Little Cheerleader

Reno — Summer Spin-off

Richelieu — Fleuron of the Waves

Richelieu — Evergreen Prophecy

Ryuuhou – Firebird's New Year Dance

Ryuujou — Slacking Samurai

Saint Louis — Holy Knight's Resplendence

Saint Louis — Alluring Administrator

San Francisco — Funny Bunny!

Saratoga — Silent Night Songstress

Saratoga — Spring's Opening Act!

Scharnhorst — Panther und Pflaume

Seattle — Christmas Party Prep!

Seattle — Sunfish Spell!

Shangri-La — Utopia's Collector

Shangri-La — Explorer of the Lost World

Sheffield – A Moment's Respite

Sheffield — Black Crow's Finery

Shinano — Dreams of the Hazy Moon

Shiratsuyu — Is The Order A Torpedo?

Sirius — Scorching—Hot Seirios

Sirius — Azure Horizons

Southampton — New Year's Little Knight

Sovetskaya Belorussiya — Relaxation Stratagem

Sovetskaya Rossiya — The Lackadaisical Lookout

St. Louis — Luxurious Wheels

Stephen Potter -— Chillaxation Station

Stremitelny — No Snow No Life

Surcouf — Loisirs Balnéaires

Suruga -— Hundred Flowers' Auspice

Sussex — Sunlit Tulips

Sussex — Wine and Red Roses

Suzutsuki — Suzutsuki, Beachside Attendant!

Suzutsuki — Suzutsuki, Hanetsuki Adept!

Swiftsure — Study Hall Cyclamen

Swiftsure — Beauty of White Jade

Swiftsure — Midsummer Special Service

Taihou — Phoenix's Spring Song

Tallinn — Nostalgic Pilsner

Tartu — Overthinking Summer

Tashkent — The Bound Cruiser

Tashkent — The Blue Snoozer

Ticonderoga — Show Stopper!

Tirpitz -— Seasonal Pine and the Frost Flower

Torricelli – Shady Seaside

Tosa — Hometown Zest

Trento — Summer's Hotness?

U-101 — Ironbrass Trombonist

U-110 — Kleiner Hai

U-110 – A Cute, Sharky Reverie

U-110 -— Garnished Supershark

U-110 — New Year, Small Shark

U-37 — New Year's Nightingale

U-410 – Spring Festival Scheme

U-96 – Secret Gaming Session

Unicorn — Prayer of Plum and Snow

Unicorn — Angelic Night

Unicorn — Icy-Sweet Storytime

Uranami – Snow Vanguard

Valiant — Mischievous Little Nurse

Vampire — Night Princess's Regalia

Vampire — Night Princess Idol

Vauquelin — Innocent Summer Knight

Victorious — Guidance of the Spring Goddess

Vincennes — Sweet Dreams

Vincennes — Leisurely ABC's

Vittorio Veneto — The Flower of La Spezia

Warspite — Under Pleasure

Weser — Obsidian Elegance

Wichita — The General's Banquet

Wichita —- Domineering Witchita

Yamashiro — Street Corner Offensive!

York — Truth Seeker

York — Summoner from the Azure Depths

Yukikaze — Winter's Snowy Wind

Yuudachi — Woofy Floofy Christmas Night

Yuugure — Maid-In-Training!

Z2 — High-Rise, High—Style

Z23 — Perfect Smile?

Z23 — Serious Idol @Acting Manager?!

Z23 — Breezy Doubles

Z24 — Festival-going Fiend

Z26 — Sharing is Caring

Z28 — New Year Smorgasbord!

Z35 — Projekt Kirschblute

Z46 — Girls' Relay

Z46 – Star—Lit* Chocolate

Z46 — Jianzhi Fantasia

Zara — Poolside Coincidence

Zuikaku — Ceremonial Crane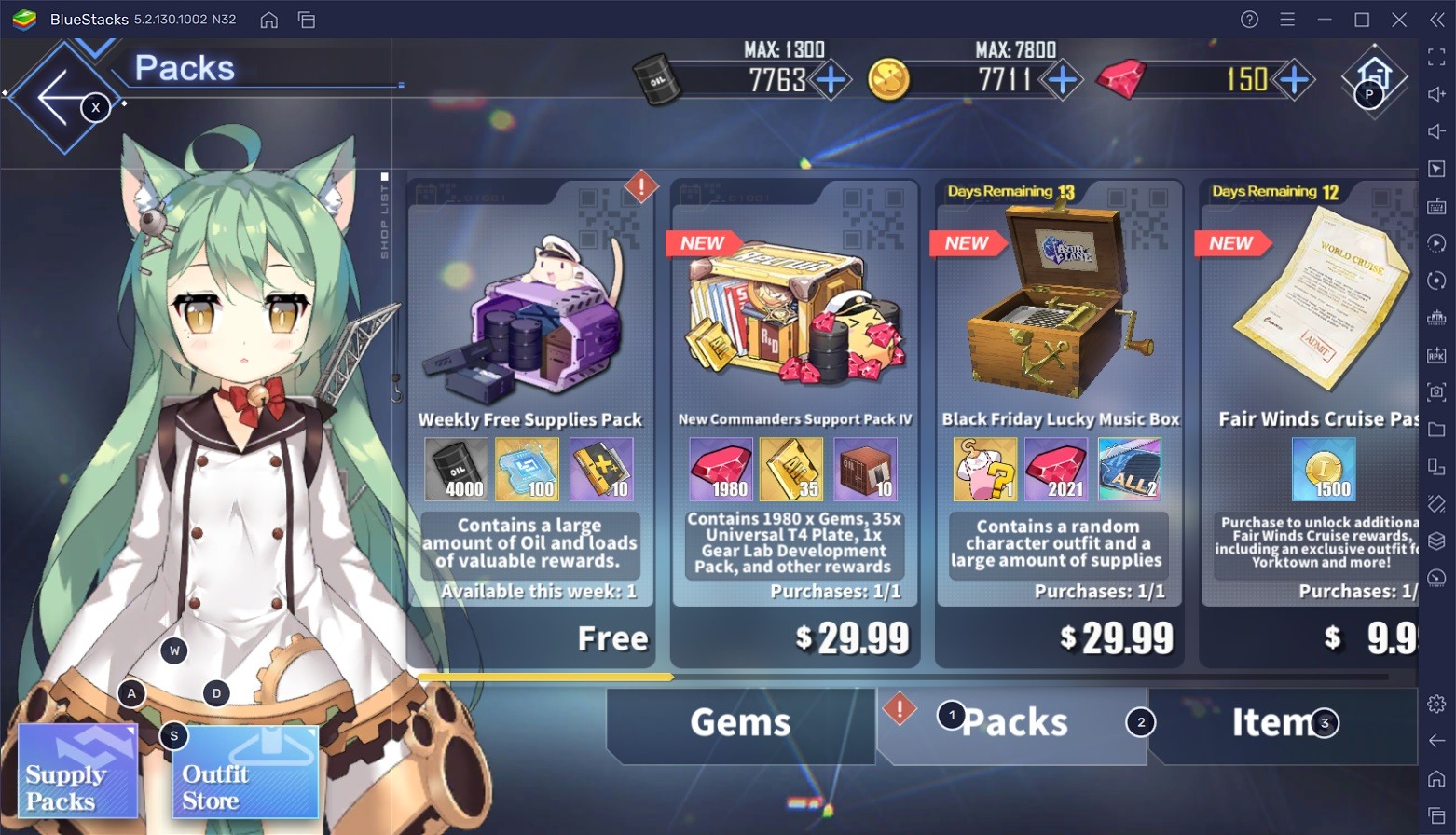 This rerun event is by bar the most number of outfits that are coming back in one patch. Do you have a specific outfit that you have missed before that will come back in this event? Which was one it? Let us know in the comments below!