Updates
Call of Antia – Easter Battle Pass, New Heroes, and Tower of Courage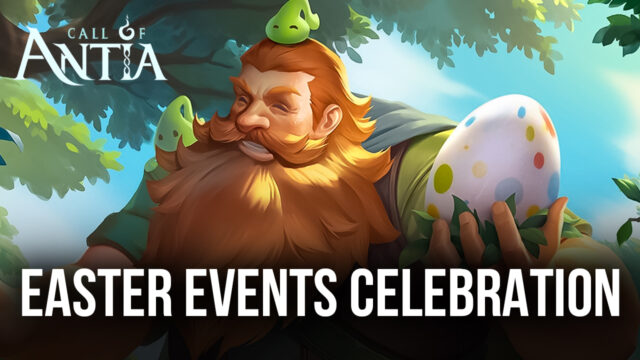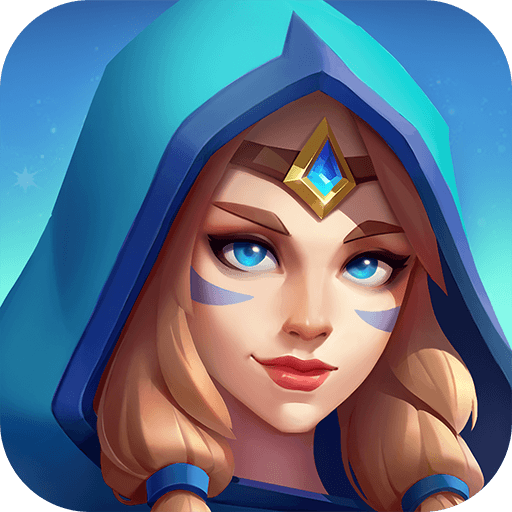 Call of Antia just announced its recent update patch notes which scream excitement for the players! The Match 3 RPG by FunPlus International is one of the best in its genre and keeps updating the game with new and innovative content along with new heroes with new mechanics to keep the player base engaged. The latest update for Call of Antia titled "1.3.100" or in other words the Easter Update is already live.
It's a massive update that features a ton of new things to look forward to in Call of Antia. The new rune system is being introduced with this update which will give players another way to empower their heroes as well as increase their firepower. In terms of new content, the Tower of Courage is being introduced to the game. The tower is heavy content which as stated by the developers – "will be challenging and fun for all types of players". A new Battle Pass is also being added to the game and is titled as "Easter Egg". The last thing being added are 3 new heroes called the Redstreakians. Players can summon them in their own special rate-up banner since the 15th of April. Let's take a brief look into what's in store for this massive update.
Easter Egg Battle Pass
Battle Pass is a great way to keep the players engaged to play the game and earn rewards at the same time. In Call of Antia, the Battle Passes are usually divided into 40 levels. Each level contains 1000 Experience and players can earn this experience to level up their battle passes by participating in and completing the various Daily and Seasonal missions that are present in the Battle Pass.
Completing all the missions will give players tons of Battle Pass experience called "BP" in official terms. This is great as even new players who have joined the game late can enjoy the rewards of BP. Further, the pass offers 2 different types of rewards:
Free Rewards are those rewards that do not require purchasing the Battle Pass and are available to all players regardless of whether they purchased the Battle Pass or not. Players can complete the daily missions which reset every 24 hours as well as the Seasonal Missions which remain for the entire duration of the Battle Pass to climb up the levels and obtain the Free rewards. The Premium rewards of the Battle Pass are available only through buying the Battle Pass using real money. Some of the rewards obtained from the Easter Egg Battle Pass are as follows:
New Heroes Felia, Robert, and Clacketa No.2
The 3 new heroes being added to Call of Antia are Felia, Robert, and Clacketa No.2. Players were already excited about Felia who is the newest 5-Star unit coming to the game and she was also teased to players via an animated teaser. Players can summon on the Redstreakians banner to have a higher chance of obtaining these 3 new heroes. The rates remain the same for the base rarity units but players will have a higher chance of obtaining the 3 new heroes if they summon a 5-Star/4-Star unit.
Felia
Felia is a 5-Star Earth damage dealer unit that has a very high base attack of 1156. Her special ability Dragonbone Blaster is an AOE damaging skill that targets all enemies and deals 272% of her attack damage, hitting 4 times per enemy. It further grants an Overload effect on Felia herself. Overload state means that Felia will take more mana the next time she uses her skills. The passive ability of this skill states that Felia will inflict 53% of her attack damage to all enemies per enemy present in the opponent team.
Robert
Robert is a 4-Star earth damage dealer and buffer who has an average base attack of 854 and a high HP of 1359. His special ability Clacketa Strike is an AOE damaging skill that deals 180% physical damage to all enemies, hitting 3 times each. This skill also gives Robert the Overload effect and further increases the 43% attack of all green heroes for 5 turns. Overload state means that Robert will take more mana the next time he uses his skill.
Clacketa No.2
Clacketa No.2 is a 4-Star light tanky hero who has a very high base HP of 1401, Defense of 715, and average attack of 846. His special ability Deranged Drill is an AOE damaging skill that deals 130% physical damage to all enemies, hitting each enemy 8 times. This skill also provides Clacketa No.2 with the Overload effect and provides all allied heroes a Shield buff for 3 turns. The shield strength is equal to 27% of his own MAX HP. Overload state means that Robert will take more mana the next time he uses his skill.
New Rune System
A new rune system is going to be implemented where players can implant the runes of each element on their specific elemental pillars. All players can implant runes to any elemental pillar to enhance the stats of all heroes of that particular element. Using this new system, players won't have to change Runes for each hero individually. All the old items of the old rune system like Runes and Slimes will be replaced by the items required for the new rune system. Players can check in their mailbox for the compensation.
Tower of Courage
The Tower of Courage is new content coming to Call of Antia and is unlocked when players clear through Main Story Chapter 7 Stage 9. Some notable details are as follows:
The tower of courage consists of 2 chambers – "Chamber of Spirit" and "Chamber of Eternity".

Each chamber consists of 50 levels.

All new players will start the Tower of Courage from Chamber of Eternity. Players can unlock Chamber of Spirits after they complete Level 50 of Chamber of Eternity.

Players can access the Chamber of Eternity at any point of time and challenge the levels starting from Level 1 and ending at Level 50. Each stage gives a reward upon clearance and players can only receive this reward 1 time.

Chamber of Spirits is going to be more difficult than Chamber of Eternity and is going to be open only for a specific time in every season.

Every season, the levels of the Chamber of Spirits will reset and so will the enemies.

Players will need a lot more than just 1 team to complete the Tower of Courage due to the variety of enemies present.
That includes everything that is being offered with the latest update of Call of Antia. Players can feel free to see the actual contents of the battle pass in-game and make their own decision on whether to purchase it or not. We highly recommend playing Call of Antia on a PC with BlueStacks using a keyboard and mouse for a better gaming experience.