Updates
Call of Antia – New Heroes Zeus, Dana, and Balancing Changes with Update 1.3.200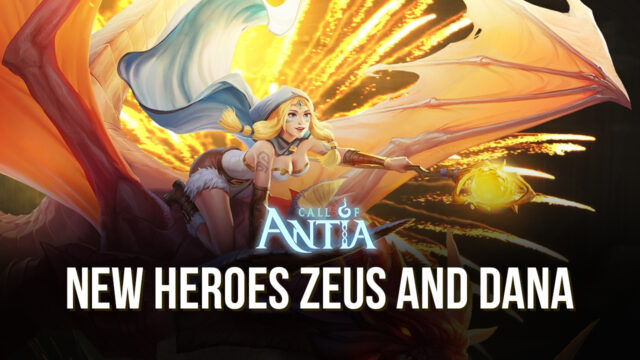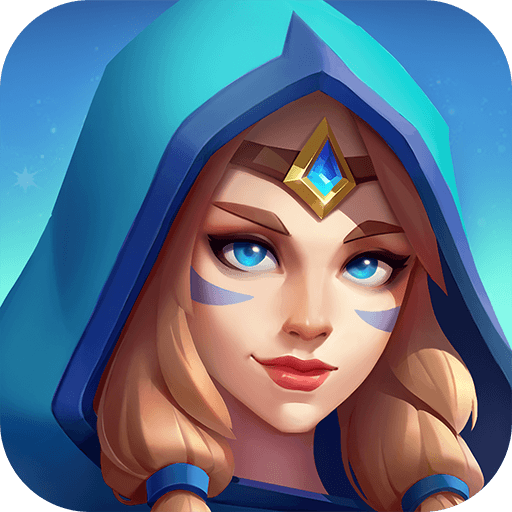 It has been quite the month in April for Call of Antia with the last update 1.3.100 being released along with a massive new PvE content titled Tower of Courage. The update was very well received by the community and the developers can't seem to hold the excitement as the latest update titled "1.3.200" is already announced! The turn-based Match 3 RPG game by FunPlus International which is not even half-year-old since the start of its live service is already garnering tons of attention and has been downloaded over 5 million times on Google Play Store alone.
The latest update for Call of Antia is bringing with it a ton of new content and optimizations for the game. For the content, new heroes Zeus and Dana are joining the ever-growing roster of heroes in Call of Antia. Both of them will be having their own rate-up banners just like we get for every new hero released. The interesting part is that they both are Light and Dark heroes on the same banner which makes for interesting decisions. Secondly, an array of balance changes is listed to help shift the meta in-game, especially for PvP aspects of the game. More optimizations for Sky Road, Dragon, Gameplay, and General bug fixes are also listed. This is a heavy patch, so let's get right to the details.
New Heroes Zeus and Dana
The latest heroes being added to the roster of heroes in Call of Antia are none other than the Light and Dark pair – Zeus and Dana. Out of the 2, Zeus is going to be much more sought after due to his higher rarity at 5-Star as well as the sheer power of his skill set which we will take a look at right after. They both will be available in the "King of All Gods" summoning banner where the chance to obtain Zeus and Dana will be at a higher rate if players manage to obtain any 5-Star or 4-Star unit.
Zeus
Zeus is a 5-Star Light elemental hero who is available to be summoned from the King of all Gods banner for a limited time. Zeus is a massive damage dealer who greatly benefits heroes from the Light type as he can convert Naya Stones to yellow stones with the help of his skill Spear of Thunder. This skill is also an AOE targeted damaging skill that hits all enemies 4 times each with each hit dealing 192% damage. When he converts non-yellow Naya Stones, he will also increase the damage dealt by the yellow stones by 27% each as well as make it bounce among enemies up to 2 times. Here is the official description of his skills and exclusive weapon ability:
Spear of Thunder – Deals damage to all the enemies. Turn multiple non-yellow Naya stones to Lightning Stones, which deal extra damage to the enemy when matched with yellow stones, causing it to bounce between enemies several times, dealing the same amount of damage.
Thunderbolt (Exclusive Weapon) – Increases Critical Chance by 25% (for Zeus, 50%) for 3 turns when casting a skill.
Dana
Dana is a 4-Star Dark elemental hero who is available to be summoned from the King of all Gods banner for a limited time. Dana is quite the mischievous mage as she can be deadly and a life-saver at the same. Well, deadly for the enemy that is because of her skill Book Spirit which states Dana deals heavy single-target damage to the targeted enemy as well as cleanses all debuffs from all allies. Her damage multiplier on this skill is a massive 320% with an extra 96% if the targeted enemy is of a weaker element. Hence, she can potentially deal 416% damage to a single enemy if the enemy is from the Light element. Here is the official description of her skills and exclusive weapon ability:
Book Spirit – Deals damage to an enemy and dispels all debuffs from all allies. Deals extra damage when the enemy is of a weaker element.
Grimoire (Exclusive Weapon) – Increases Attack by 17% (for Dana, 34%) for 2 turns when dealing damage to an enemy of a weaker element.
Mother's Day Login Event
A new login event for Mother's Day titled "Family Matters" is starting on 5th May 2022 and ends on 14th May, 2022. Players can claim each reward only 1 time and the rewards do not accumulate over time. Hence, players have to log in for 7 days to claim the reward each day.
Here is the list of rewards:
Day 1

– Diamonds x 50

Day 2

– Aldin's Gift x 1

Day 3

– Rare Forge Stone x 20

Day 4

– Tears of Ancestors x 1

Day 5

– Lucky Clover x 1

Day 6

– Diamonds x 50

Day 7

– Tears of Ancestors x 2
Balancing Changes
Balance changes are very important to maintain the overall competitive health of the game, especially when PvP is a major aspect of the game. Players need constant balance changes as new heroes who get released can severely change the meta, rendering the older heroes useless and resulting in a process called "power creep". To avoid such disproportionality and to draw interest in heroes which are used rarely, the developers release balance changes to such heroes to make them interesting and powerful again. In this patch, here are the balance changes proposed for the different heroes:
Kaitlyn – Kaitlyn is getting more buffs as her heals are great but have a limitation attached to it that it only heals Purple allies. Now, she is able to heal all allies but only grants Life Steal effect to Purple allies.
Bruno – Bruno has been a fan favorite to execute low HP enemies as his skill says he deals more damage to targets whose HP is below 30% but it proves to be useless in most situations. Now, his skill is getting buffed to where he will deal more damage to targets whose HP is below 50%.
Sky Road Optimizations
Sky Road, which is a seasonal PvP event is being changed very drastically as the content was getting negative feedback, especially from new players who do not have enough heroes and resources to complete the entire event. Here are the proposed optimizations for Sky Road:
Optimized the tutorials. Players can see more detailed information about gameplay, basic rules, ranking rules, and so on.

Optimized the matching rules. Players can now be matched against themselves.

Optimized the reward requirements. The rewards for clearing the 3rd, 6th, and 10th islands have been replaced by the rewards of clearing all the 3 opponents on each island. And new milestone rewards will be available when you defeat 5, 15, and 25 teams respectively.
Optimized the animation when switching between islands.

Optimized the difficulty of the islands. Different islands have different difficulties: islands 1-3 are easy and 4-6 are moderate. Players can adjust the difficulty of these islands within a limit. Islands 7-10 are matched based on each of the player's power, the difficulty can be adjusted freely.
Gameplay and General Optimizations
The proposed changes to further enhance the gameplay experience of players along with some general optimizations:
Expanded the server requirement for joining Alliances. Players can now join the same Alliance when they are in the same World.

Canceled the language requirement when applying for an Alliance.

Starting from 05/05, the refresh time for Misty Ruins and Treacherous Seas will be changed from 5:00:00 to 13:00:00.

Damaged Rune is now available in the Honor Shop.
5-star Hero Wanda, Epic Naya Crystal, and Legendary Naya Crystal are now available in the Hero Shop.

Optimized the auto-insert function for Runes.

Optimized the display of the milestone rewards in the Summon Gate.

The new feature Alliance Power is now available.

The New Supply feature is now available in Daily Offer. Players can now buy abundant resources with gems.

Optimized the display of the server list.
For more detailed information, feel free to check out the patch notes of Call of Antia. We highly recommend playing Call of Antia on a PC with BlueStacks using a keyboard and mouse for a better gaming experience.