Updates
Call Of Duty: Mobile Announces Season 7 Community Update: New Events, Challenges, And More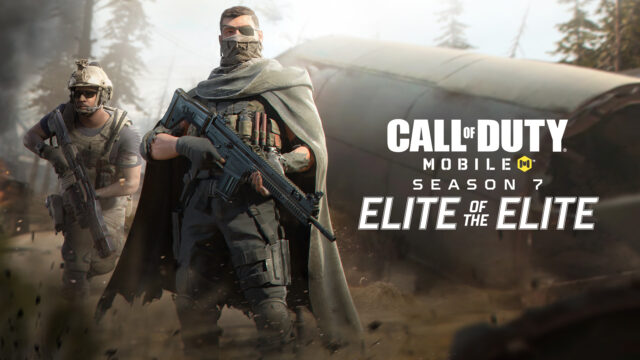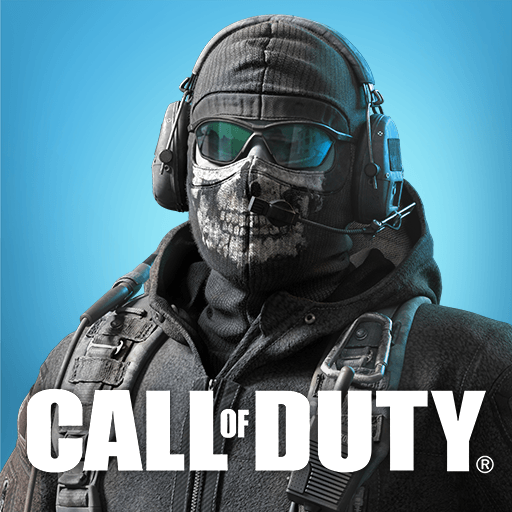 Activision, the publisher of the massively popular free-to-play shooter game Call Of Duty: Mobile has announced that a new Community Update for Season 7 of the game, called Elite of the Elite, will go live later this week. The update comes with a host of new challenges and events for players to partake in, including Ozuna: Kill Confirmed, Scrapyard 2019, Cyber Attack, and others, with the roadmap indicating that there is even more new content making its way into the game. The update brings with it a balanced collection of new challenges and events, while also revamping old favorites that users may want to play again. For those looking for a fresh challenge in the game, though, the Payout S&D Mode is the event to look out for when it goes live on the 10th of September 2021.
Event List
Given below is a list of the challenges and events set to go live on the Call of Duty: Mobile app during the month of September 2021, as part of the Season 7 Community Update:
1st September – Two New Seasonal Challenges (Crossbow time!)

3rd September to 9th September – Pistols, Sticks, and Snipers (MP playlist)

3rd September to 12th September – BR Solid Gold Mode

3rd September to 16th September – Royal Renegade Draw

3rd September to 16th September – Cyber Attack Featured Event

6th September to 12th September – Shoot the Ship 24/7 (MP Playlist)

6th September to 16th September – 10v10 Collection

10th September to 16th September – BR Tank Battle Mode

10th September – Next Credit Store Update

10th September to 19th September- Payout S&D Mode (MP)
Featured Event
The featured event for the Community Update Season 7: Elite of the Elite, is Cyber Attack, which will be available on the game from the 3rd of September to the 16th of September. Cyber Attack follows Zero, who must investigate and track down the Nova 6 Gas, which is somehow related to the Five Knights. The user must level up Zero by playing Multiplayer or Battle Royale matches, which will also lead to new stories being unlocked from her bio. Leveling up Zero isn't just limited to the story of the Nova 6 Gas investigation either, since the higher Zero's level is, the more likely that you'll get better and more exclusive items every time you send her out on a mission or operation. Items such as Charm – Crow Feather, SKS – Technic Turret, credits, rare camos, and weapon XP, are all available in Cyber Attack and can be unlocked if your chances are high, which they will be if Zero is leveled up.
? One week down, new Community Update is here!

✅ Playtest Build Information
✅ New events this week
& more!

See the latest of #CODMobile here ? https://t.co/20o43Qk0ej pic.twitter.com/y2y83i6Qia

— Call of Duty: Mobile (@PlayCODMobile) September 4, 2021
Although the rewards just mentioned are exciting and worth the time and effort one will have to put into unlocking them, the main reward from the featured event, Cyber Attack, is Zero- Dark Ops Operator herself. You can unlock Zero and add her to your collection by leveling her up to the maximum possible level. This, however, will take some time, since every operation you send Zero on has a 6-hour cooldown after the operation is complete, so in order to unlock Zero and max out her levels, users must get into it as soon as Cyber Attack goes live.
Seasonal Challenges
With the Community Update Season 7: Elite of the Elite come two seasonal challenges that offer the secondary weapon, The Crossbow, and also various PP19 – Bizons camos. Details of these challenges are below:
Blue Ribbon Soldier
The Blue Ribbon Soldier challenge is a six-part seasonal challenge that is focused primarily on Ranked Matches, both Multiplayer and Battle Royale, and is suited for the most dedicated players out there, who can spend several hours grinding it out in order to earn the rewards offered by this challenge. The tasks presented by this challenge are varied, ranging from playing Ranked Matches to earning the extremely challenging 3 relentless medals. Completing this challenge brings in a total of 16,000 Battle XP, along with the following rewards:
SMRS – Scarab (Uncommon)

PP19 Bizon – Scarab (Uncommon)

Calling Card – Jug Out (Rare)

PP19 Bizon – Colorweave (Rare)
Target Practice
The second seasonal challenge is called Target Practice and is a seven-part challenge focused entirely on the Multiplayer mode, with challenges to complete that test your shooting accuracy and precision. In order to unlock The Crossbow, users will have to use the Sparrow Operator Skill, get One Shot, One Kill medals, kill enemies using pistols and shotguns, and other such tasks. Completing this challenge will rake in 19,000 Battle Pass XP and also the following rewards:
MW11 – Scarab (Uncommon)

Striker – Scarab (Uncommon)

Spray – The Big Guns (Uncommon)

Fennec – Colorweave (Rare)
Conclusion
Apart from these challenges and updates, there are several other exciting things that will be happening in Call of Duty: Mobile due to the Community Update, including other event and mode drops, Payload S&D, Monastery, which is the new Multiplayer map, and other events that users should look out for.