Updates
New Esper's Ahmed, Stewart, Charity Show Event, Balance Changes, and More in Dislyte Patch 3.0.2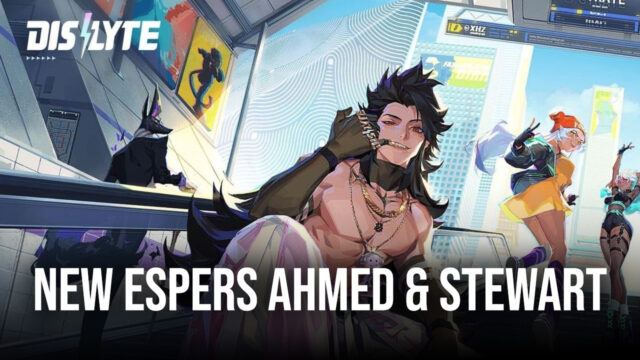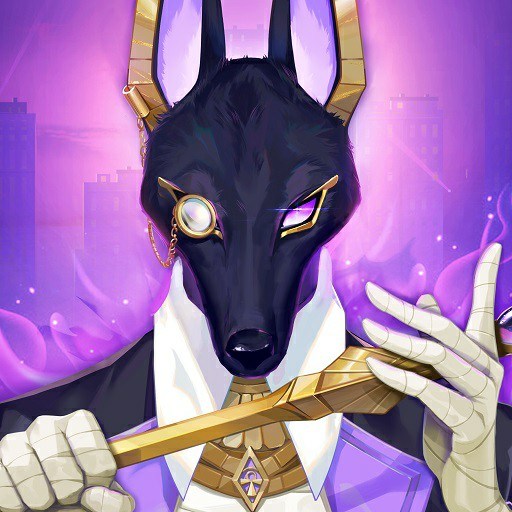 Dislyte, the turn-based visually stylized RPG game by LilithGames has been out for just over a month since its initial global launch on 10th May 2022. Since that time, it has continuously been advertised and received updates which shows the dedication to the game by the developers. The game currently sits on over 3 million downloads combined on both Google Play Store and iOS App Store. To celebrate this special milestone, the developers have given 100 crystals to all players in their in-game mailbox.
Dislyte is a visually stunning game that makes use of Punk'em theme and beats to give players a modern and funky vibe in all of its characters called Espers in official terms. The game has different content for both PvE and PvP with new game modes being introduced time and time again. Patch 3.0.2 is the second patch for the global release after Patch 3.0.1 was a massive success among the community. A new musical-themed event titled "Charity Show" that features 2 new espers – Ahmed (Geb) and Stewart (Dionysus) is coming to Dislyte with the latest patch. Players can view the special animated trailer for the same on the game's official YouTube channel. A new feature called Club Disassembler is also being introduced where players will be able to disassemble their low-tier espers and get materials for the same which can be used in a different shop. Let's get right into the details for Patch 3.0.2 which is being implemented on 21st June 2022.
Ahmed – New 5-Star Esper
Ahmed is a 5-Star Wind elemental esper that is classified as a Support in-game. Ahmed has the powers of the God Geb. Ahmed is introduced in the game to counter heroes that can reduce MAX HP like Hyde, Anesidora, etc. His passive ability lets him heal back the MAX HP reduced as well as provide extra healing. His 1st skill Prelude to Life is a single targeted damaging skill that deals damage to enemies based on his Attack and MAX HP as well as restores the HP of a random ally. The restoration amount is equal to a certain percentage of Ahmed's own MAX HP.
Ahmed's 2nd skill Warm Harmonics is a passive ability that states that Ahmed will passively restore the HP of the ally with the lowest HP every time he uses an active ability. If the target ally suffers from a reduced MAX HP ceiling, he will increase the MAX HP limit by a certain percentage and provide the ally with 1 stack of Supporting Song buff. If the target's HP is below a certain percentage of its MAX HP, Ahmed provides another Supporting Song stack. Each stack of Supporting Song increases the base Attack of the ally and this buff cannot be dispelled. His 3rd ability World Stage is an AOE buffing/supporting type skill that reduces the cooldowns of all allies' skills as well as heals them. Ahmed heals the allies with low HP multiple times according to his own MAX HP. Ahmed is going to be the first Esper that will be able to restore reduced MAX HP ceiling as well as reduce cooldowns of skills.
Let's take a look at Ahmed's abilities in detail:
Prelude to Life (Active Skill) – Attacks an enemy, dealing damage based on the caster's ATK and max HP and healing an ally for a portion of the caster's max HP.
Warm Harmonics (Passive Skill) – Passively heals the ally with the lowest HP, each time Geb actively casts a healing ability. If a target suffers from a max HP penalty, restore the target's max HP threshold by a percentage and applies 1 stack of Supporting Song. If the target's HP is below a certain percentage, apply another stack of Supporting Song.
Supporting Song: (Undispellable) Grants a percentage of base ATK boost per stack (has a max stack limit).
World Stage (Active Skill) – Reduces ability cooldowns for all allies and heals the allies with the lowest HP a certain number of times; each time restoring their HP equal to a portion of the caster's max HP. Cooldown will not be affected by unit abilities.
Stewart – New 4-Star Esper
Stewart is a 4-Star Inferno elemental Esper that is classified as a Fighter in-game. Stewart possesses the power of the God Dionysus. Stewart is one of the only espers coming in the game that can inflict the Sleep debuff on enemies. Sleep debuff renders the target useless and unable to move. However, if the enemy under Sleep debuff is attacked, they will wake up and the attack is guaranteed to be a critical hit. Stewart is all about Sleep and damage, making him useful for PvP-based content and some stages in Spatial Tower.
His 1st skill Down Your Cups is the single targeted damaging ability that deals damage to the enemy based on his Attack and has a certain chance of inflicting Sleep debuff on the target for 1 turn. His 2nd skill Soundly Dreams is also a single targeted damaging ability that states if the HP percentage of the target falls below a certain threshold after this attack, Stewart will further apply a Sleep debuff on the target for 1 turn. Stewart's 3rd skill Time Vortex is a single targeted damaging skill that deals damage to the targeted enemy at the cost of his own current HP. If this attack lands as a critical hit, then Stewart deals additional damage based on the enemy's MAX HP. Stewart also applies Sleep debuff for 1 turn on the enemy and himself. Further, Stewart will counterattack enemies with Soundly Dreams whenever he's attacked by enemies during his sleeping time. Let's take a look at Stewart's abilities in detail:
Down Your Cups (Active Skill) – Deals damage to an enemy with a chance of inflicting Sleep.
Soundly Dreams (Active Skill) – Deals damage to an enemy. If the target's HP falls below a certain percentage after the attack, inflict Sleep on them.
Time Vortex (Active Skill) – Deals damage to an enemy at the cost of the caster's current HP. When landing a critical hit, deals additional damage to the target based on their max HP (cannot exceed a percentage of the caster's ATK). This attack inflicts Sleep on both the caster and the target. Uses Soundly Dreams to counterattack if the caster is woken from Sleep.
Divine Sequencer
Divine Sequencer is a new feature coming to Dislyte and can be unlocked for all players that are Level 40 or above. Divine Sequencer can be accessed from the Echo tab. Here are some takeaways about the Divine Sequencer that are mentioned in the patch notes:
Players can only disassemble Espers that are Level 1 with base stats. This means that even if they are ascended, they will not be able to be disassembled as they need to be with their base stats.

Divine Sequencer will automatically disassemble those Espers who have already been max resonated through the Resonance method. Hence, this feature is present in the Echo tab.

Players will not be able to disassemble 5-Star espers obtained through Esper fusion. These espers include Gabriel. However, Fabrice which is an Epic esper that is obtained from the Esper Fusion can be disassembled, unlike Gabriel.

The currency obtained through disassembling espers is called Prisms. Monoprisms and Dioprisms are the 2 main currencies obtained from the Sequencer. These prisms are mainly used in the Divine Sequencer Shop.

Players will be able to obtain juicy items like Shimmer Records and Legendary Abilimons through this Divine Sequencer Shop.
Ahmed Probability Up Event
Like with the previous probability up events, Ahmed will be featured on the Echo tab with his own special drop rate-up banner. Here are the main takeaways from this event:
The event banner starts on 21

st

June 2022 and ends on 4

th

July 2022. Players will be able to summon the event banner using Gold Records.

During the event, players will have an increased chance of obtaining Ahmed (Geb) if they summon a legendary Esper. However, keep in mind that the base rates to summon Legendary, Epics, and Rares remain the same.

The pity to summon a legendary Esper will remain at 120 summons. The existing pity of players on the normal recruit banner will be carried forward during the event. If players have not managed to summon Ahmed within 450 summons, then Ahmed will be guaranteed to be obtained at the 450

th

summon.

The event will end after players acquire Ahmed through this event banner.

During the time of the event, players will be able to gain additional rewards according to the number of times they summon on the event banner. Some of the major rewards include the likes of Gold Records and Legendary Abilimons.
Charity Show Event
The Charity Show event starts on 21st June 2022 and ends on 5th July 2022. Players will be able to access this event if they are Player Level 20+. The charity Show event is a new type of event, unlike the previous Lone Star, where players have to unlock different side stories. Each side story previews different stories of different Espers. Players can continuously replay the stories of the Espers by clicking on the side story. Each side story requires players to use Inspiration points to unlock. Every day, players will be given 3 Inspiration Points just by logging in while 1 more Inspiration Point can be obtained by consuming 60 Stamina.
Players will be able to get juicy rewards like Gold Records, Relic Secondary Attribute reset chances, Nexus Crystals, and much more. Players need to complete the previously unlocked event in order to move on to the next one. The different events that come under Charity Show are as follows:
Essay

– Essay is a story previewing event where players can watch the stories of different espers or simply choose to skip them. They will be rewarded with Nexus Crystals for each side story they choose to view.

Story Battle

– Story Battle is a battle event where players can replay the battles they have done. Each new battle takes Inspiration points to unlock and players can also progress to higher difficulty stages on the same battle stage.

Golden House

– Golden House is like a redeem shop where players can spend their collected Inspiration points in order to gain handsome rewards. We recommend players use them here if they have completed the rest of the events.

Mystery Trader

– Mystery Trader is a new event where players can reset the secondary attributes of relics. Only relics that have 4 secondary attributes will be eligible to be reset through this event. If the relic is already enhanced, then the reset attribute value will be adjusted according to the number of enhancements that the relic has undergone.

Surge of Inspiration

– Surge of Inspiration will continuously give out Gold and Nexus Crystals. Players will be able to upgrade the Surge of Inspiration using their Inspiration points. Upgrading the Surge of Inspiration will further increase the amount of Gold and Nexus Crystals given per hour.
Esper Balance Changes
Esper balance changes are extremely important for a game like Dislyte which harbors different types of PvP game modes. Players can expect multiple balance changes with every patch note for Dislyte as stated by the developers. Here are the Espers and the changes they are undergoing with Patch 3.0.2:
Tang Xuan (Legendary Esper)
Righteous Anger (1st skill) – Deals damage equal to 120% of ATK to a target plus damage equal to 80% of ATK to 2 other random enemies. Grants a Scorch, Death, or Shackle Enchantment prior to each attack for 1 turn. Imbues damage with all current Enchantments.
Enchanting Dream (2nd skill) – After the ascension, gains a Shield that can absorb damage equal to 10% of max HP for 2 turns before attacking. Each Enchantment absorbed increases the Shield value by 5% of max HP and amplifies this attack by 10%.
Taylor (Epic Esper)
Power Impact (1st skill) – Attacks a target, dealing damage equal to 130% of ATK plus 5% for every 10% HP lost. Gains a Shield equal to 50% of this ability's damage for 2 turns.
Soul Blast (3rd skill) – Gains ATK Up and C. RATE Up for 2 turns. Dispels all buffs from 1 enemy, deals damage equal to 270% of ATK, and suffers 30% True Damage without being killed. Reduces this ability's cooldown by 1 turn when an enemy has not been defeated.
Xie Yuzhi (Epic Esper)
Soul Dispel (1st skill) – Attacks an enemy, dealing damage equal to 100% of ATK, with a 75% chance of reducing their AP by 20%. If Xie Chuyi is present, this ability will attack 2 more random targets with the same damage and status effect applied.
Heaven Awaits (3rd skill) – Gains SPD Up for 2 turns. Attacks 1 enemy twice, each hit dealing damage equal to 120% of ATK. The first hit steals 20% of the target's AP; the second hit increases all of the target's debuff durations for 1 turn.
Zelmer (Rare Esper)
Scarlet Tides (3rd skill) – Deals damage equal to 250% of ATK to an enemy target. If the target is debuffed, deals 20% bonus damage per debuff, up to 120%.
Unky Chai (Rare Esper)
Ropes of Destiny (3rd skill) – Grants ATK Up to the team for 2 turns. Reduces all ability cooldowns for a teammate by 1 turn if their ATK Up is already present. Cooldown will not be affected by unit abilities.
Eira (Epic Esper)
Chords of Heron (1st skill) – Deals 120% ATK damage to an enemy target, with a 25% chance of gaining an extra turn.
Divine Love (2nd skill) – Purifies all debuffs from a teammate, reduces their Ability Cooldowns by 1 turn, and grants them Brisingamen's Watch for 2 turns.
Brisingamen's Watch (Buff) – Grants 15% bonus AP at the end of each teammate's turn. Cannot be debuffed.
That concludes everything major coming with Dislyte's Patch 3.0.2. To get more details, players can feel free to check out the official patch notes. To Play Dislyte in a more optimized and efficient manner, we highly recommend playing Dislyte on your PC with BlueStacks using a keyboard and mouse.