Updates
Epic Seven – New Limited Hero Group Summon Banner, Valentine's Day Event, 70 Free Summons, and a New Side Story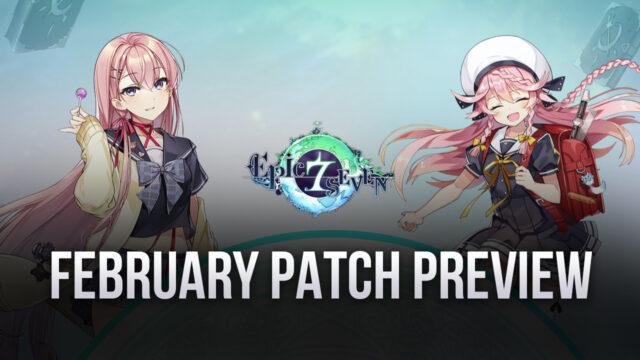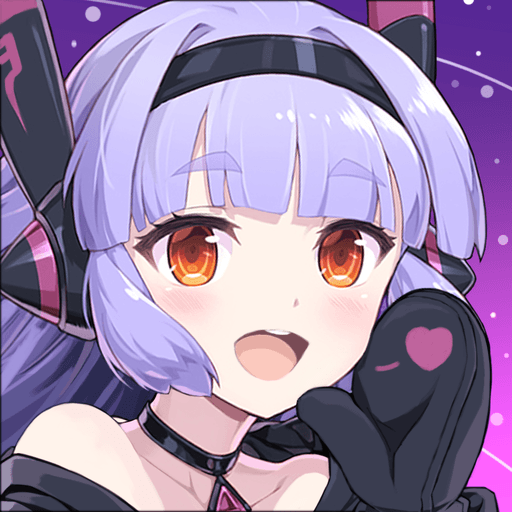 Epic Seven Patch Previews are always hyped. Smilegate is pulling out the stops to get players hyped during the week of love, also known as Valentines Week.

This month's Patch Preview starts by introducing a special threeway-limited group summon banner, 7 Day Valentine's Check-In Event, 70 Free Summons Event, and Valentines Weekend Buff Event.
Triple Limited Group Summon Banner
Smilegate has dropped one of the most hyped banners in the history of Epic Seven. Limited Heroes are already really hyped for their exclusivity in the game but announcing a triple limited group summons is taking the excitement to another level. Players will be able to summon on the Limited Group Summon banner from 11th February 2021 to 25th February 2021. In the banner, units included will be Diene, Cerise, and Landy with their limited artifacts Wall of Order, Unfading Memories, and Guiding Light.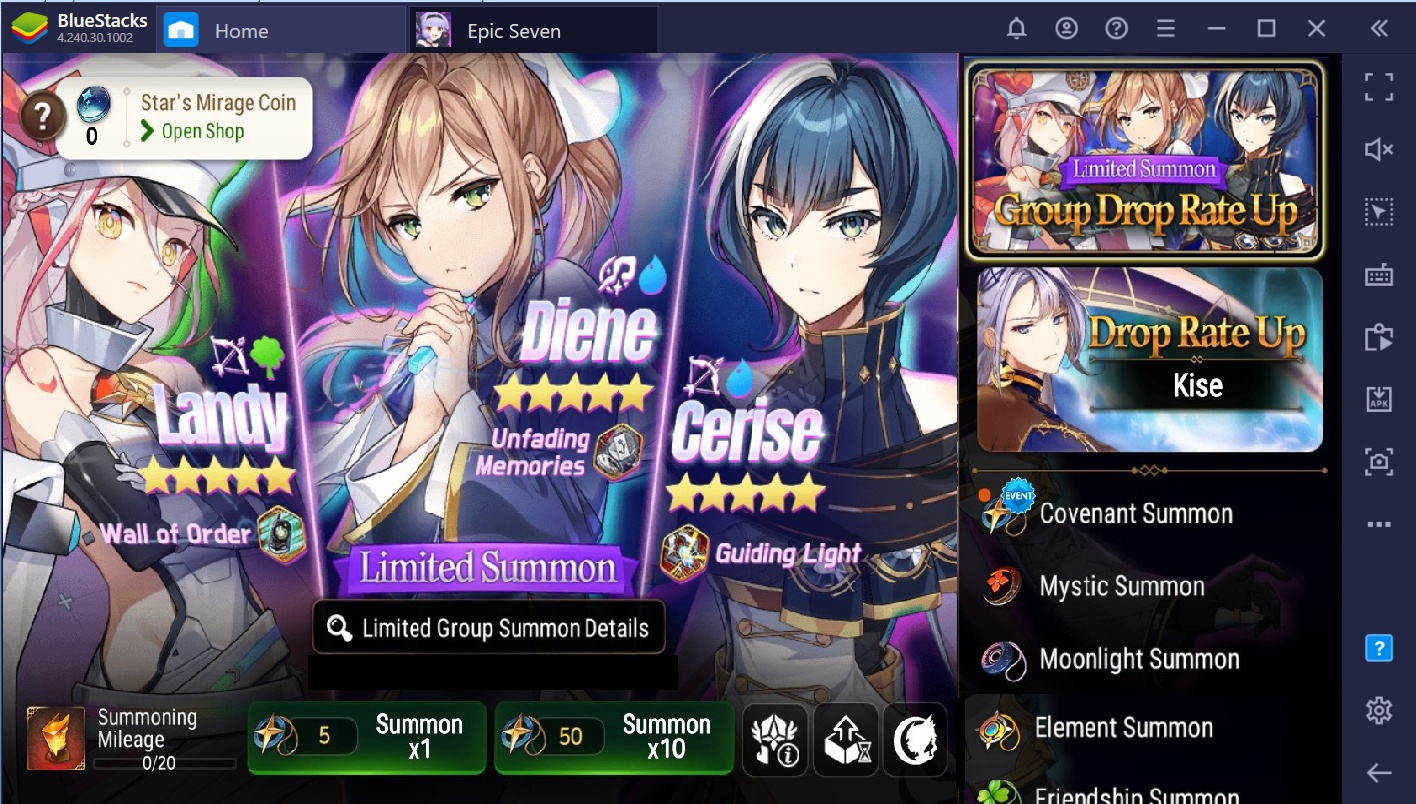 The Limited Group Summon Banner will have a new currency that can be obtained by summoning on the banner. The currency is called " Star's Mirage Coin". 1 Star Mirage Coin will be earned for every single summon you will perform on the Banner. The Star's Mirage Coin Shop will be opened during the period of Limited Group Summon Banner, i.e, 11th-25th Feb 2021. The Star Mirage Coin Shop will include all the 3 Limited Units and their Limited Artifacts as well as some other accessories and charms. The cost of Limited Units will be 120 Star Mirage Coin each and the cost of Limited Artifacts will be 100 Star Mirage Coin. The Limited Artifacts can also be purchased from the Powder of Knowledge Shop for 240 Powder each. The Limited Heroes and their Artifacts cannot be summoned or bought from any other banner or shop other than the Limited Group Summon Banner and Star Mirage Coin Shop. The Drop Rates are also similar to other Unit Banner at 1% for 5-Star Heroes and 1.05% for 5-Star Limited Artifacts.
Happy Valentine's Day 7-Day Check-In Event
Smilegate has prepared a lucrative Log-In Event for 7 days for Valentine's Day. The 7 Day Log-In Event has prepared the following rewards:-
Day 1 – 1 Million Gold
Day 2 – 1 Tera Phantasma
Day 3 – Valentine's Day Check-In Reward Catalyst Chest Set
Day 4 – 100 Mystic Medals
Day 5 – 15 Silver Transmit Stones
Day 6 – 2 MolaGora
Day 7 – 5 Star Hero Ticket x 1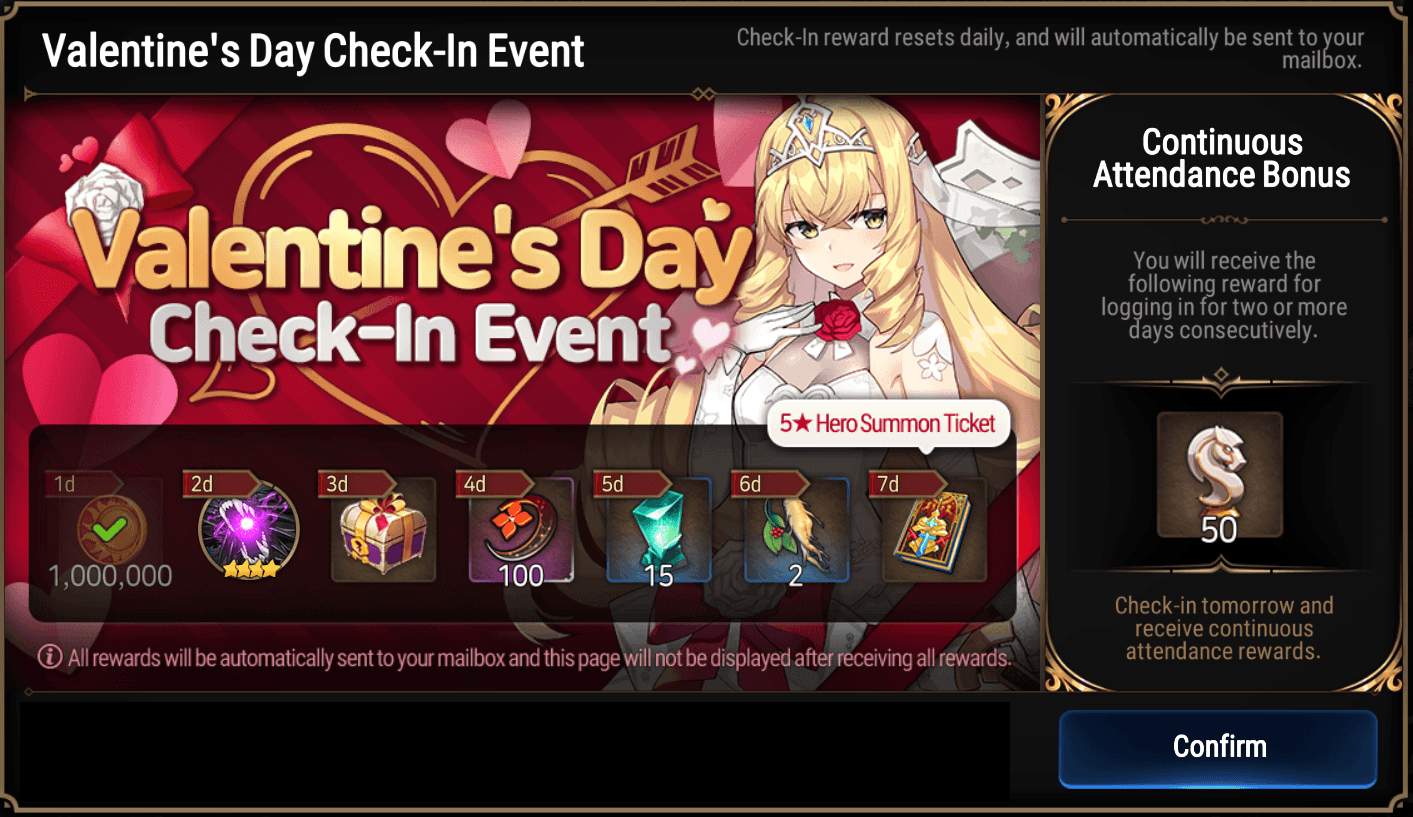 The Log-In Event will start from 11th February 2021 to 4th March 2021. Players can Log-In anytime during this period to receive their reward. Players will also be able to get 50 Energy as a reward if they Log-In consecutively for 2 days or more. All rewards are automatically claimed after logging in to the game and sent to the player's mailbox.
Rate-Up Banners February 2021
Kise with Alabastron: 2/11/21 – 2/18/21
Limited Group Summon Banner – 2/11/21 – 2/25/21
Diene with Unfading Memories

Cerise with Guiding Light

Landy with Wall of Order
Valentine's Day 70 Free Covenant Summon Event
Smilegate has also given players the chance to summon 70 times free of cost at the Covenant Summons banner which is the general banner comprising all the units and artifacts available in the game except limited and collaboration one's. The event will start from 11th February 2021 and will run up to 12th March 2021. Players can summon for free 10 times every day for 7 days in total. These summons are available only till the specific dates and cannot be saved.

The summons has to be on consecutive days for 7 days after the 1st time the player will summon. Hence, if a player summons on the first day but does not log in and summon the next day, the summons for that day will be lost.
Valentine's Day Weekend Buff Event
This Event is divided into 2 separate events – Free Unequip Event and Weekend Buff Event.
Free Unequip Event – 2/11/21 – 2/14/21
During this event, players will be able to unequip equipment and artifacts free of cost.

Weekend Buff Event – 2/11/21 – 2/15/21
30% Gold Increase + 50% Hunt Equipment Crafting Material Drop Rate Increase – 2/11/21 – 2/12/21

50% AP Increase + 30% EXP Increase – 2/12/21 – 2/13/21

All Spirit Altars Open + 2x Rune Drop Rate Increase – 2/13/21 – 2/14/21

All of the Buffs Above Active – 2/14/21 – 2/15/21
Special Side Story – Bittersweet Dessert Festival
Bittersweet Dessert Festival is getting a re-run from its previous year's version of the same.
The introduction reads – "A bittersweet story between the heroes of Ritania and Cidonia as they meet for the festival held in Perland".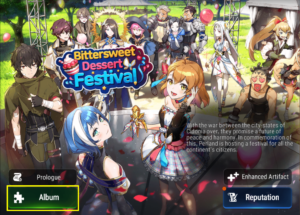 While playing the side story, players will be able to collect the event currency which can later be exchanged for exciting rewards like MolaGora, Charms of different rarities, Covenant Bookmarks, Phantasms, Penguins, and much more. The Event Currencies will be of 3 Types – Golden Cocoa Bean, Scavenger Hunt Treasure, and Stolen Jewels. Players will be rewarded with Skystones when completing the different stages of the side story. Bonus rewards will be given after completing all the reputation missions of the side story.
Players will be able to exchange the event currency by unlocking pieces of a puzzle forming an Album. There are in total 6 Albums, 2 for each Event Currency. This will be a 3 week-long side story so players will have ample time and resources to farm and complete the side story. The Side Story Artifact is called Golden Cocoa Cookie. If players use units that are equipped with this artifact inside story missions, they will be able to earn up to 50% more Event Currency. The Enhanced Heroes with boosted stats during the Side Story include – Vivian, Elena, Pavel, and Cerise.
These are some of the most important changes and features coming to the game. For a more detailed understanding, feel free to read the official patch notes. Let us know your thoughts on these upcoming characters and events in the comments section below!