Updates
Epic Seven – New Hero Hwayoung, Bad Cat Armin, Special Side Story, and Epic Pass Feb 2022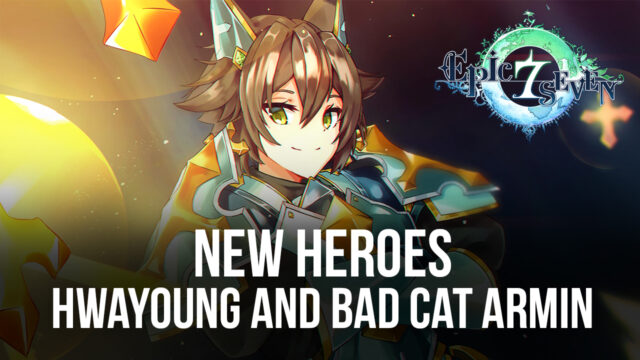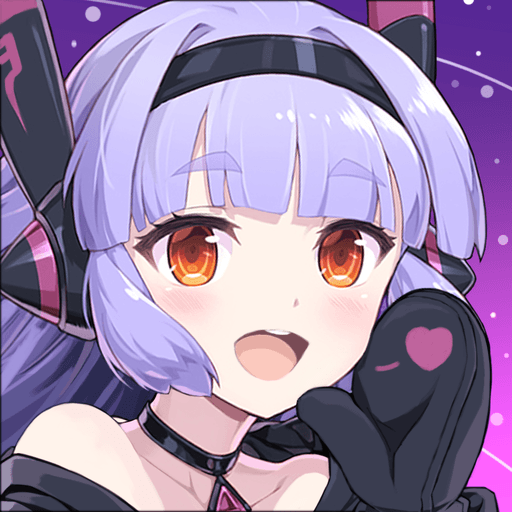 Patch Preview live streams are some of the most hyped streams for the popular turn-based RPG Epic Seven, as they are presented by Smilegate and hosted by community managers Mashuu and Gegury on their official YouTube channel . These live streams give all players a list of things to look forward to, like the new events coming, new content updates, and the various new heroes introduced to the game. All players who watch these live streams also get various codes that can be used to get free goodies in-game. For this week's live stream, the code was – Valentine22. This code can be used in the gift chest in the player's mailbox for 300,000 Gold and 3 Leifs.
This week's patch preview live stream started with building up a major hype as the community manager was eager to give the overall rating of the stream of 11/10. 2 new heroes were revealed out of which 1 was aimed to counter the current menace of Violet in Arena. Hwayoung, a Fire elemental Warrior type unit was the first unit revealed which will be coming to the game next week starting February 25th, 2022. A new skin for Vivian along with a side story was also teased which many players were confusing for a limited hero version for Vivian. This new Vivian skin will be available in the Epic Pass for Spring 2022. Another new ML 4-Star unit Bad Cat Armin is being added to the growing roster of units in Epic Seven. Let's get right into the details for the upcoming patch details as there's a lot to cover.
Hwayoung – Fire Elemental 5-Star Unit
Hwayoung is the newest unit to join the array of characters in Epic Seven. She is a 5-Star unit that will be available to summon through covenant bookmarks on her own Summoning banner after the update on 24th February 2022. So, make sure to save lots of bookmarks for her as her if you want to pull her. She is not a limited unit as many players were expecting, hence she will be available through covenant summons as well. At max level and awakened, Hwayoung has a very high base Attack of 1510 and an average speed of 109. Players will be able to increase the Effectiveness of all allies with Imprint Release and boost their own Attack using Imprint Concentration.
Hwayoung is looking to be a strong counter to Evasion-based units like Violet, Remnant Violet, Milim, Celine, etc. She is mainly focused on PvP like Arena and World Arena as her skills deal damage based on her Attack and deal additional damage with her 1st skill whether or not the Attack misses or hits. Her ultimate ability also lets her deal penetrative damage which means she ignores Defense while self-cleansing herself from all debuffs and giving Immunity for 2 turns.
Hwayoung is also a great counter to bruisers and tank heroes as her 3rd skill Emperor's Flaming Strike deals more damage the more difference there is between the MAX HP of the attacker and enemy, up to a maximum of 100%. This makes Hwayoung a queen against heroes like Apocalypse Ravi, Fallen Cecilia, etc which are very prevalent in the meta currently. This is the first time a single unit can counter Defense based heroes, MAX HP-based heroes, and even evasion-based heroes up to a certain degree. This makes her very lucrative to summon for and we highly recommend summoning her in your Epic Seven journey.
Her 1st skill Supersonic Kick is a single targeted damaging skill that increases her combat readiness by 10%. It will also deal additional fixed damage proportional to her Attack when she is buffed which will do the damage regardless of this attack hitting or missing the target. Her 2nd skill Prairie Hawk is a passive ability that states Hwayoung cannot do critical hits but her Attack increases by 35%. The damage taken also gets decreased by 30% from critical hits by enemies. It also states that after the start of the battle and end of the turn, Hwayoung will get a Barrier buff for 1 turn which is equal to her Attack.
Hwayoung's skills are as follows: –
Supersonic Kick – Attacks the enemy with a kick and increases Combat Readiness of the caster by 10%. When the caster is buffed, inflicts additional damage proportional to the caster's Attack regardless of whether the Attack hits.
Prairie Hawk – The caster cannot trigger a critical hit, but Attack increases by 35%. Damage suffered from a critical hit decreases by 30%. When more than one damage reduction effect is granted, only the strongest effect is applied. At the start of the battle and at the end of the turn, grants a barrier to the caster for 1 turn. Barrier strength increases proportionally to the caster's Attack.
Emperor's Flaming Strike – After dispelling all debuffs from the caster, attacks the enemy with a secret technique and grants immunity to the caster for 2 turns. Penetrates the target's Defense. When the target's max health is greater than the caster's max Health, damage dealt increases proportional to the difference, up to a maximum of 100%.
Indestructible Gaiters (New Artifact) – Increases Attack by 10%. If a non-critical hit is made when attacking with a Single Attack, has a 100% chance to burn for 1 turn.
Bad Cat Armin – New Dark Elemental 4-Star Unit
This new hero came as a shocker for the entire community as nobody was expecting a new ML unit after the last one – Lionheart Cermia just came last to last week. The newest ML unit which is coming to Epic Seven is Bad Cat Armin, a Dark elemental 4-Star Warrior class unit. Bad Cat Armin looks to be a great Support type warrior unit that doesn't deal damage by itself but can help your DPS units to get additional turns.
Her 1st skill Are You Ready?! is a single targeted damaging skill that deals damage based on her MAX HP. This skill also deals Injuries to units hit and the severity of Injuries is directly proportional to her MAX HP. When this skill is used on Bad Cat Armin's turn, it will be an AOE skill which means it will target all enemies. Her 2nd skill Catch 'Em is a passive ability that states when Bad Cat Armin takes damage, she has a 30% chance to increase the critical hit damage of the foremost ally and counterattack with him. However, this skill cannot be triggered by additional attacks or counterattacks. Her 3rd skill Is This It?! Nyahaha! is a single targeted damaging ability that deals damage to the enemy based on her Maximum Health. This skill also grants all allies with a Barrier buff for 2 turns while granting a Speed buff for 2 turns to herself.
Bad Cat Armin's skills are as follows: –
Are You Ready?! – Attacks the enemy with a giant shield, inflicting injuries. Damage dealt increases proportional to the caster's max Health. The severity of injuries increases proportional to damage dealt. Injuries decrease max Health of the target by up to 5% every time this skill is used. When used on the caster's turn, Are You Ready?! changes into an attack that targets all enemies. The changed attack does not trigger a Dual Attack.
Catch 'Em – After being attacked, has a 30% chance to increase Critical Hit Damage of the foremost ally for 1 turn, before making the foremost ally counterattack. Cannot be triggered by extra attacks or counterattacks.
Is This It?! Nyahaha!– Attacks the enemy with a huge explosion, before granting increased Speed to the caster for 2 turns, and a barrier to all allies for 2 turns. Damage dealt and barrier strength increases proportionally to the caster's max Health.
Special Side Story – Seven Sweethearts Week 2 Begins
The Side Story titled Seven Sweethearts which is currently being re-run as the Valentine's Special Side Story features the group of Lucy and her friends embarking on an adventure. The story description reads – "When many clubs in Reingar are discovered to be on the brink of collapse, the Student Council begins planning a festival during which all clubs can promote themselves. Many different departments and clubs join forces to hold the festival, and they all begin to enjoy the festival in their own way…"
Players can play Seven Sweethearts Side Story by going to Adventure – Side Story – Seven Sweethearts. It is a 2-week side story that displays the story for Lucy, who will also be available as a free character to obtain if you clear the Reputation missions. It's going to be like your usual side story where players have to roam around the event map and clear the various stages. This side story has specific missions where you have to clear the specific stages and you will be rewarded with 3 stars for that stage. The side story has 4 different maps with 2 maps sharing their event currency and the other 2 having their own event currencies.
Players can play the side story stage and grind them repeatedly to collect the event currencies for this event called Club Festival Tickets, Unfortunate-Looking Chocolate, and Temporal Trace. Players can farm these event currencies multiple times by repeating the boss stages located in each map. Players can further exchange their collected event currency in the event exchange shop for handsome rewards like MolaGora, Greater and Lesser Artifact Charms, Penguins, Epic, and Rare Catalysts, Giga Phantasms, Covenant Bookmarks, and Gold. Players can also get many Leifs and Transit stones by completing the various quests from the Reputations. Apart from these usual rewards, an exclusive hero which is only obtained from this special side story called Lucy will be available in the Exchange Shop. Players can get up to a maximum of 6 copies of her so they can max imprint her for free. The 4-Star artifact XIV. Temperance will also be available along with Lucy in the exchange shop.
Keep in mind that boss stages in Epic Seven that are marked by skull give more event currency and Experience overall, hence, they are recommended to be farmed over other stages in the event. During this side story, if players use the heroes: Yuna, Celine, Iseria, Lucy then their stats will be increased in the following manner: Level 60/ Awakened to 6-Star/ +15 Enhanced Skills/Attack and Health increased by 30%. If players use the following heroes: Doll Maker Pearlhorizon, Judith, All-Rounder Wanda, Pearlhorizon, Wanda then their stats will be increased in the following manner: Attack and Health increased by 30%. Players can also get bonus event currency when clearing stages with heroes equipped with the following artifacts – XIV Temperance, Secret Art – Storm Sword, and Song of Stars.
Epic Pass – Spring 2022 Is Coming!
A new Epic Pass has also been released and is available for all players to purchase using their skystones. The new epic pass titled "Spring 2022 Is Coming" features the newest revealed skin for Vivian – Villainess Vivian. Players can get this skin for 1800 sky stones by upgrading their normal epic pass to a special epic pass. They will also get bonus premium rewards like Gold Transmit Stones, MolaGora, Charms, Covenant Bookmarks, and Ancient Coins by doing so and completing the different levels of the Epic Pass.
Players can enhance the level of their battle pass by gaining Season EXP through these methods: –
Use Energy

– 5 Season EXP Per Energy Spent

Use Arena Flags

– 60 Season EXP Per Flag Spent

Use Labyrinth Compass

– 1440 Season EXP Per Labyrinth Compass Used

Use Abyss Guide

– 480 Season EXP Per Abyss Guide Used
Players can get more EXP by spending their skystones at the cost of 100 Skystones per level. The battle pass in total contains 30 levels. Upon purchasing the premium or special epic pass, players can automatically get 10 levels. We highly recommend players going for these Epic Passes as they are worth the value they provide.
February – March 2022 Drop Rate-Up Banners
Hwayoung with Indestructible Gaiters

(Normal Summon Banner 24/02/2022 – 10/03/2022)

Kawerik with Black Hand of the Goddess (

Normal Summon Banner 24/03/2022 – 3/03/2022)

Arbiter Vildred with Bad Cat Armin

(Mystic Summon Banner 24/2/2022 – 10/03/2022)
That is it for all news regarding these bi-weekly patch notes for Epic Seven. Players can feel free to read the official patch notes to get a better understanding of the content coming. We highly recommend playing Epic Seven on a PC with BlueStacks using a keyboard and mouse.