Updates
Epic Seven Hangul Day Event – Get 30x Summons for Free During the Event Period!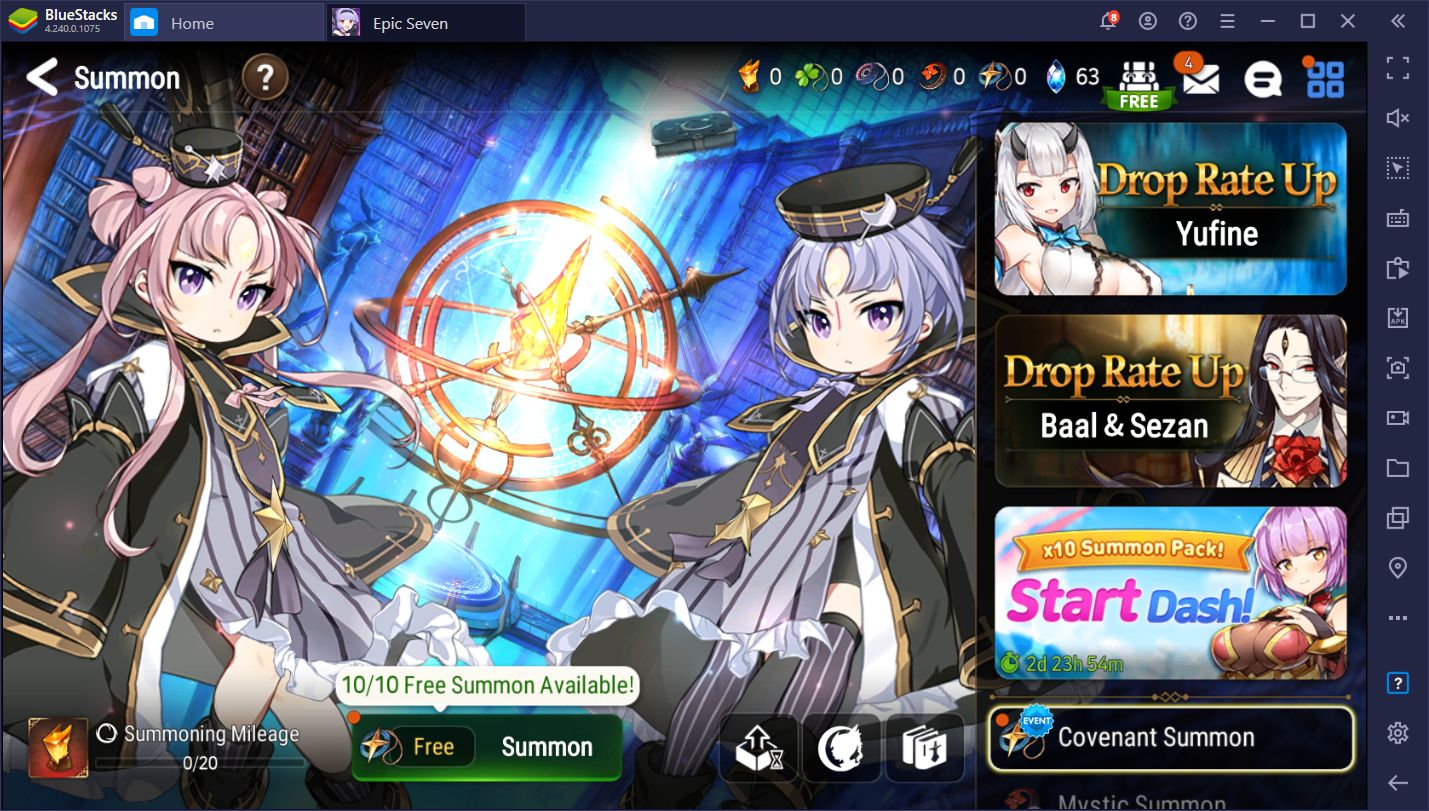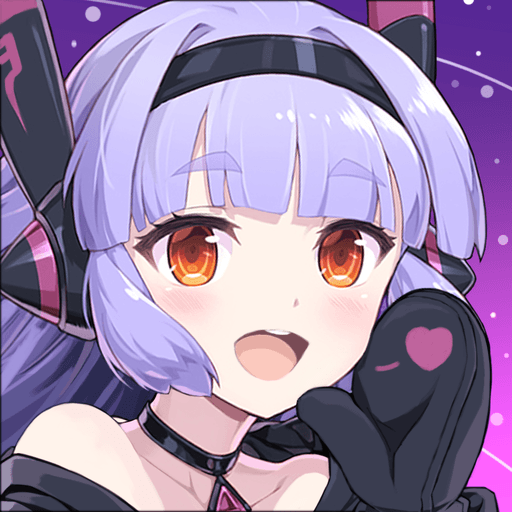 GACHA ALERT!
Oh, excuse us; that's just our alarm that goes off whenever something amazing is going down in any gacha game, such as in Epic Seven, where you can currently get 30x free summonings throughout this weekend. That's right, to commemorate Hangul Day, a Korean national holiday, all players will get a series of free 10x covenant summonings starting this Friday at 10 UTC, and ending on Monday at 9:59 UTC.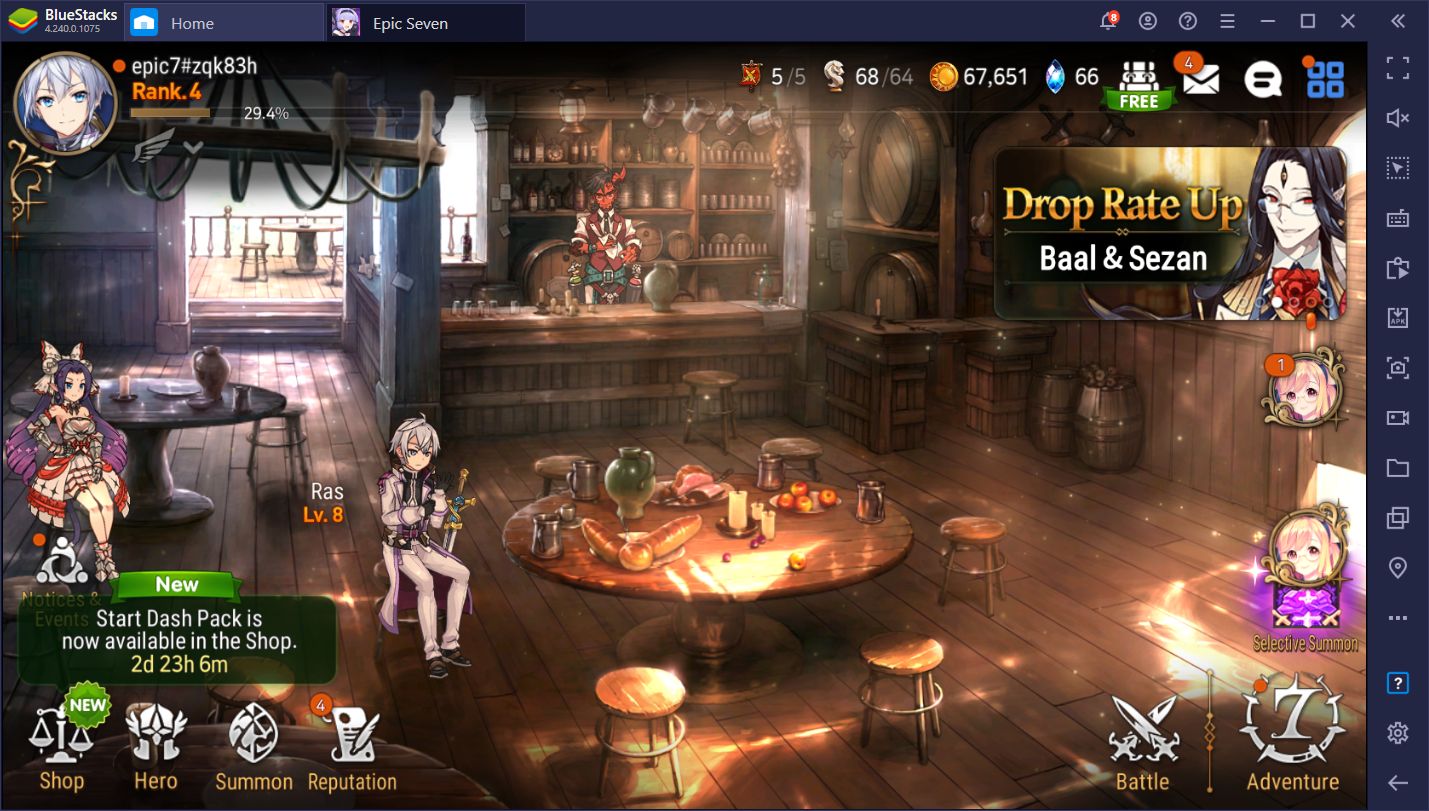 How to Get Your Free 10x Summonings
As soon as you log into the game this weekend, you'll see an "Event" icon in the summoning feature. If you access this menu, you'll simply be able to get a free 10x summoning once per day, throughout the entire weekend. In total, you can get up 30x free summonings during this event, which gives everyone the opportunity to bolster their lineup of champions.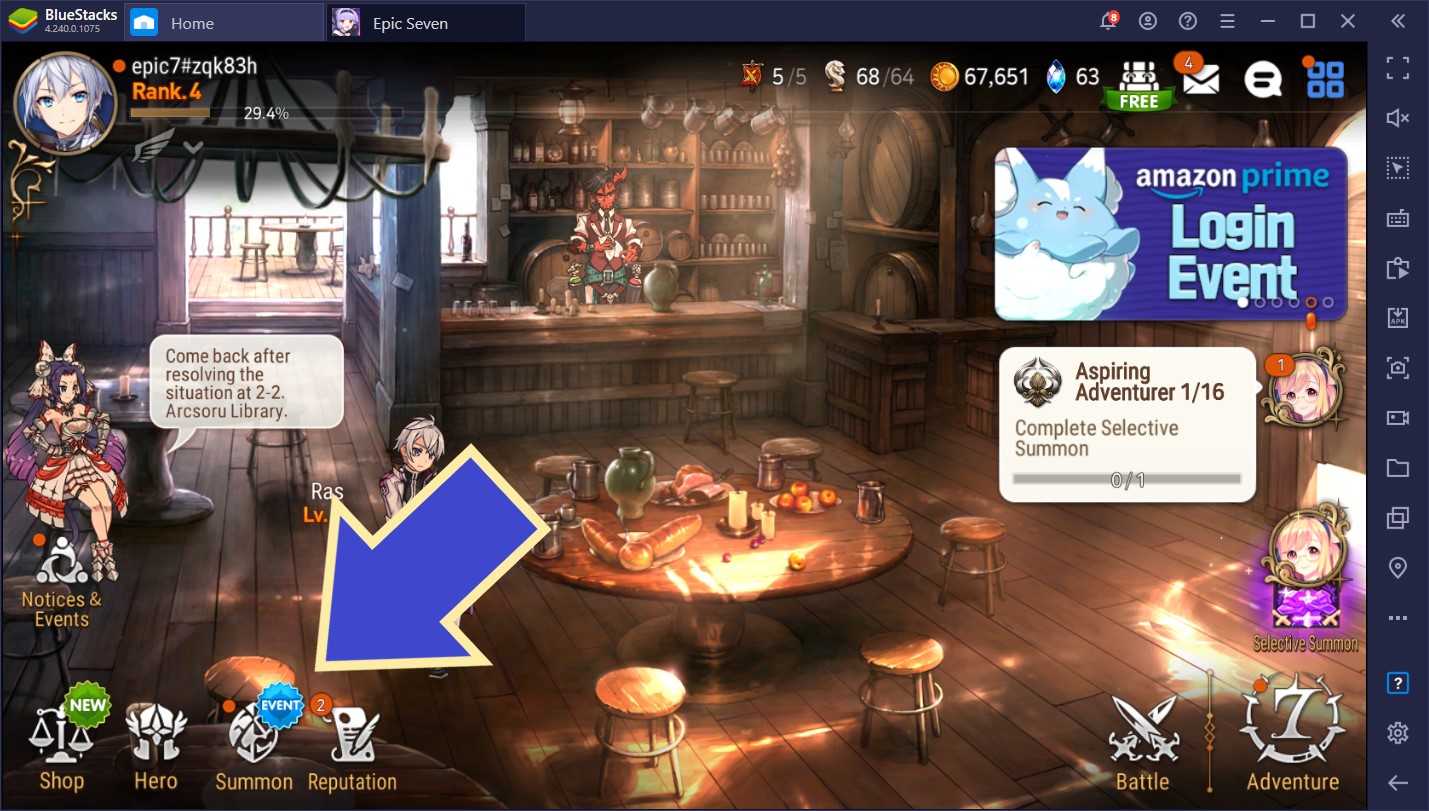 Keep in mind, however, that these summonings are only available once per day, which means that, in order to get the 30 free rolls, players must login at least once every day throughout the weekend. The unclaimed 10x summonings will not carry on to the next day, and instead will be lost. Also, these free rolls are only for the Covenant Summon feature, which means that you have about equal odds of getting either a hero or an artifact per roll.
A Prime Time for Rerolling
Unlike other events in Epic Seven that require you to reach certain levels or parts of the story, the Hangul Day Event is available for everyone as soon as they unlock the summoning system, which is very early into the game. In this sense, while the event is active, players can easily start on a new account, unlock the summoning feature, get the free 10x, and restart if they get unwanted heroes. The process can then be repeated as many times as necessary until summoning the target characters.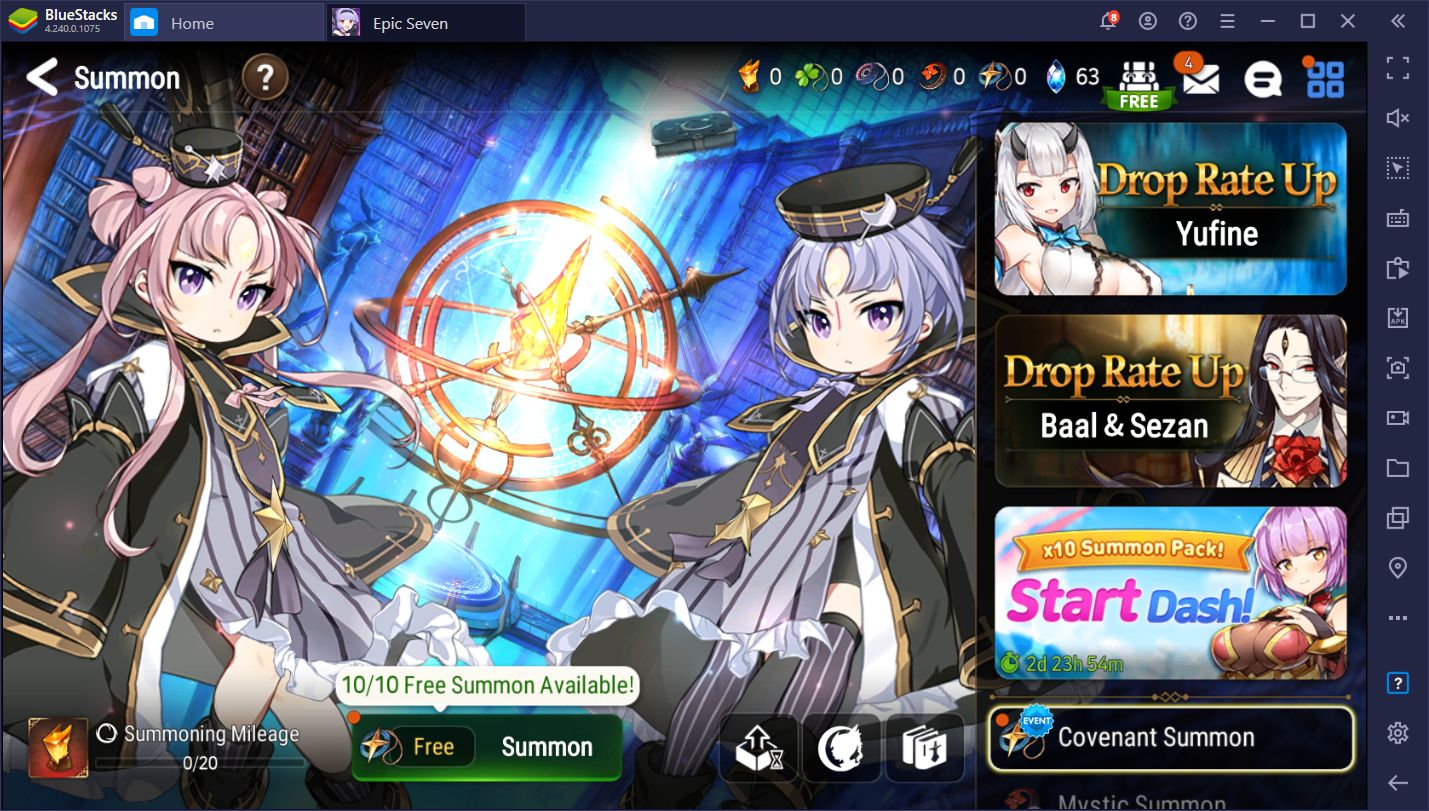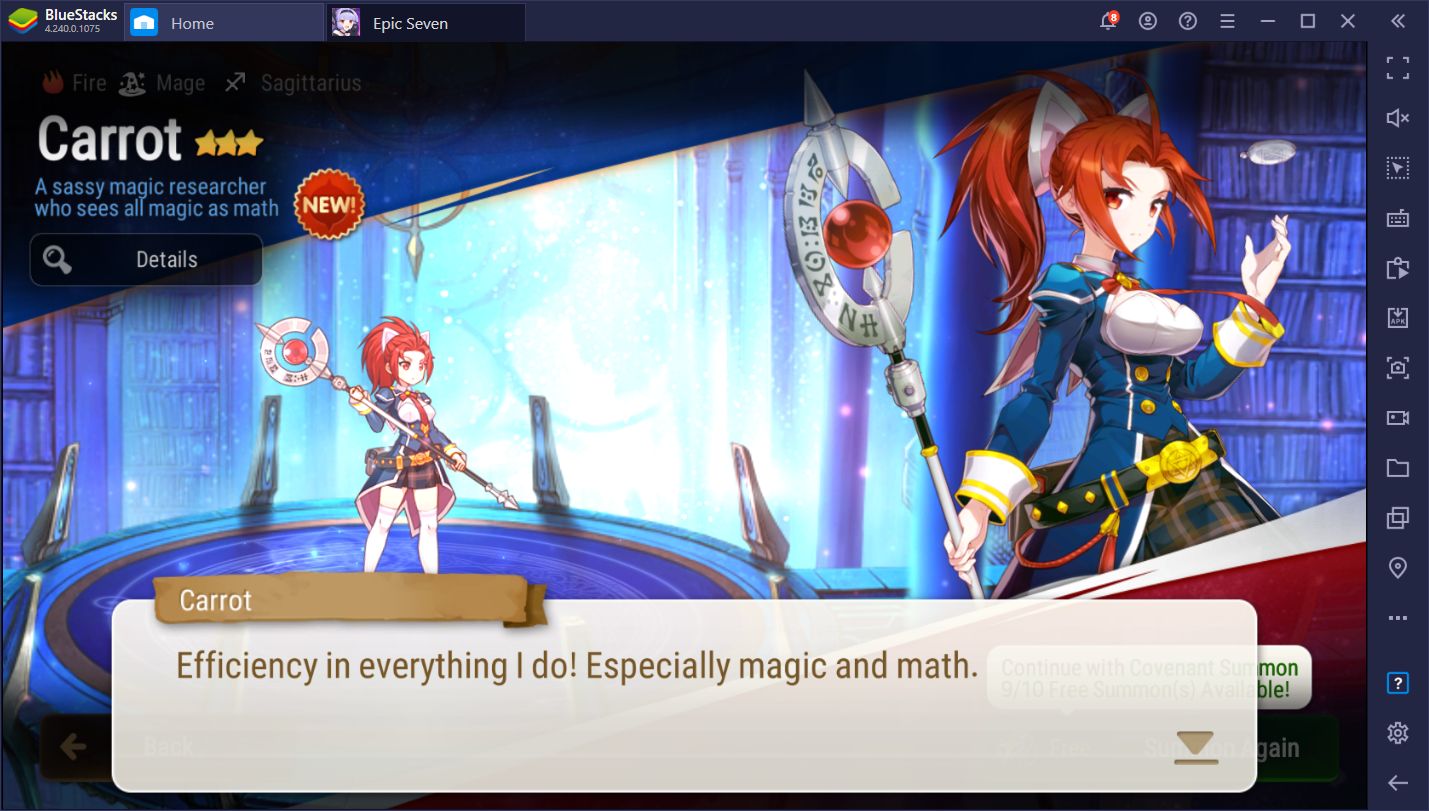 This new event in Epic Seven is the chance of a lifetime for both long-time players as well as those who are just starting out and want to unlock a good team. If you're on the fence on whether or not you want to begin your journey in Epic Seven today, then you definitely won't get a better reason than during the Hangul Day Event. Just remember to play it on PC with BlueStacks so you can have a much easier time rerolling on multiple accounts simultaneously.