Updates
Free Fire 'Anubis Legend II' Elite Pass Brings Egyptian – Themed Rewards to the Popular Mobile Battle Royale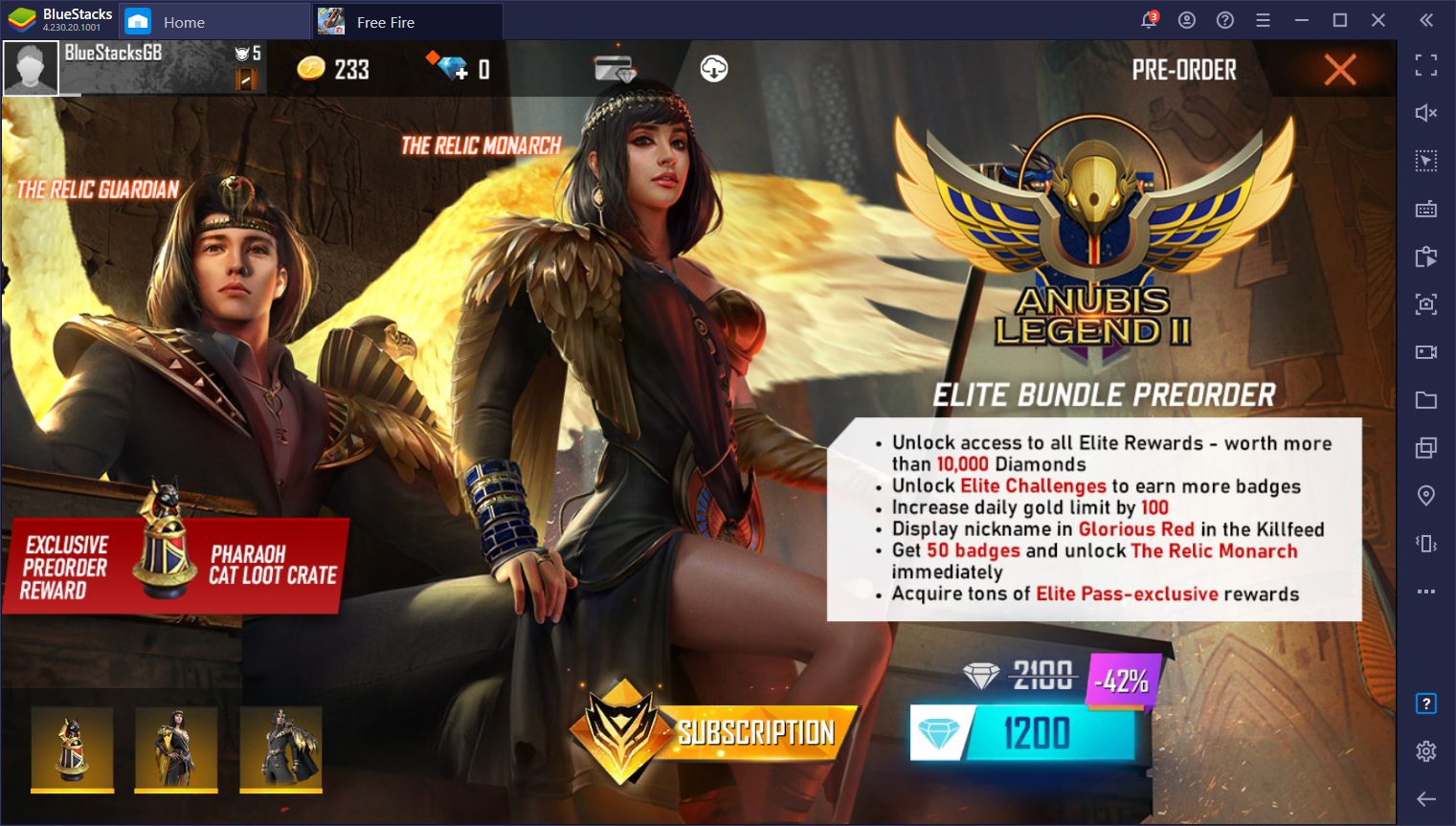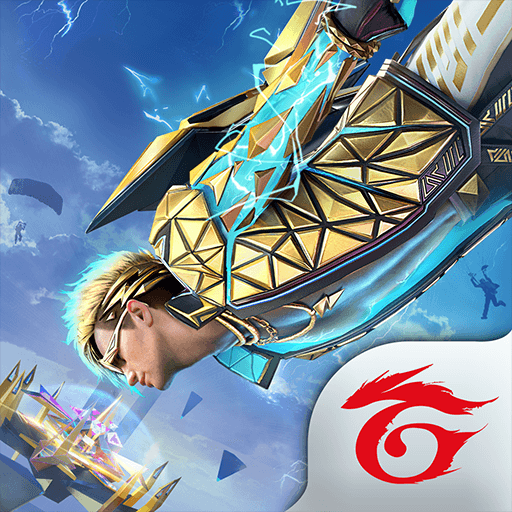 Today's update on Free Fire is short but sweet, as the new Elite Pass in the popular mobile battle royale will be centered around Ancient Egypt this time, bringing us many Egyptian-themed skins and other goodies for those who purchase it. What's more, the Elite Pass is already available for pre-order, offering a massive 42% discount to those who want to jump on the hype train early on.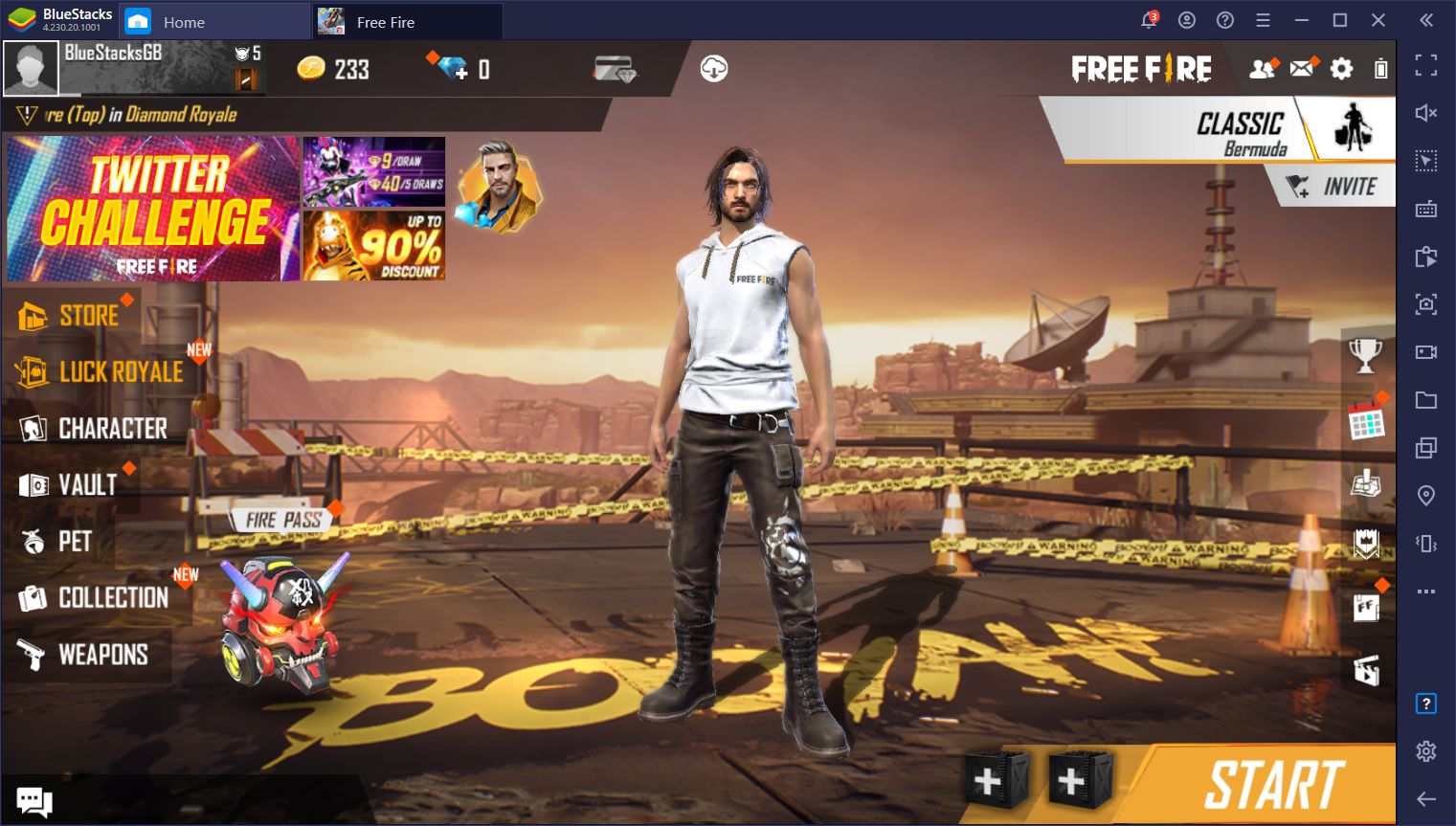 Though it's too early to tell, since the pass is barely in pre-order status yet, we can see that the story this time revolves around a doomsday scenario where the world all but ended, and where several groups are banding together to rebuild what has been lost and fight for control of what remains of the ruined world. There's quite a lot of intrigue this time, at least for those who care about such things. Nevertheless, most of you are probably here for the sweet, sweet loot. And as it turns out, the Anubis Legend II Elite Pass has plenty of that as well.
Anubis Legend II Elite Pass Preorder Rewards
For purchasing the Elite Pass during its preorder phase, you can unlock several rewards early on, including tons of items worth over 10,000 diamonds in total—that's around $100 in items! Moreover, players who preorder will also enjoy several benefits such as having their names displayed in red in the kill feed, a higher gold limit than regular players, and access to special elite challenges where they can earn more badges to level up the pass. Finally, after preordering, you will immediately receive 50 badges, the Pharaoh Loot Crate item, and the Relic Monarch outfit.
Once the new season launches formally, players will be able to grind and farm the Elite Pass for awesome and limited rewards, including other Egyptian-themed skins such as the Cursed Serpent Backpack, the Anubis Legend II grenade skin and, as usual, an exclusive surfboard skin that matches the season's theme.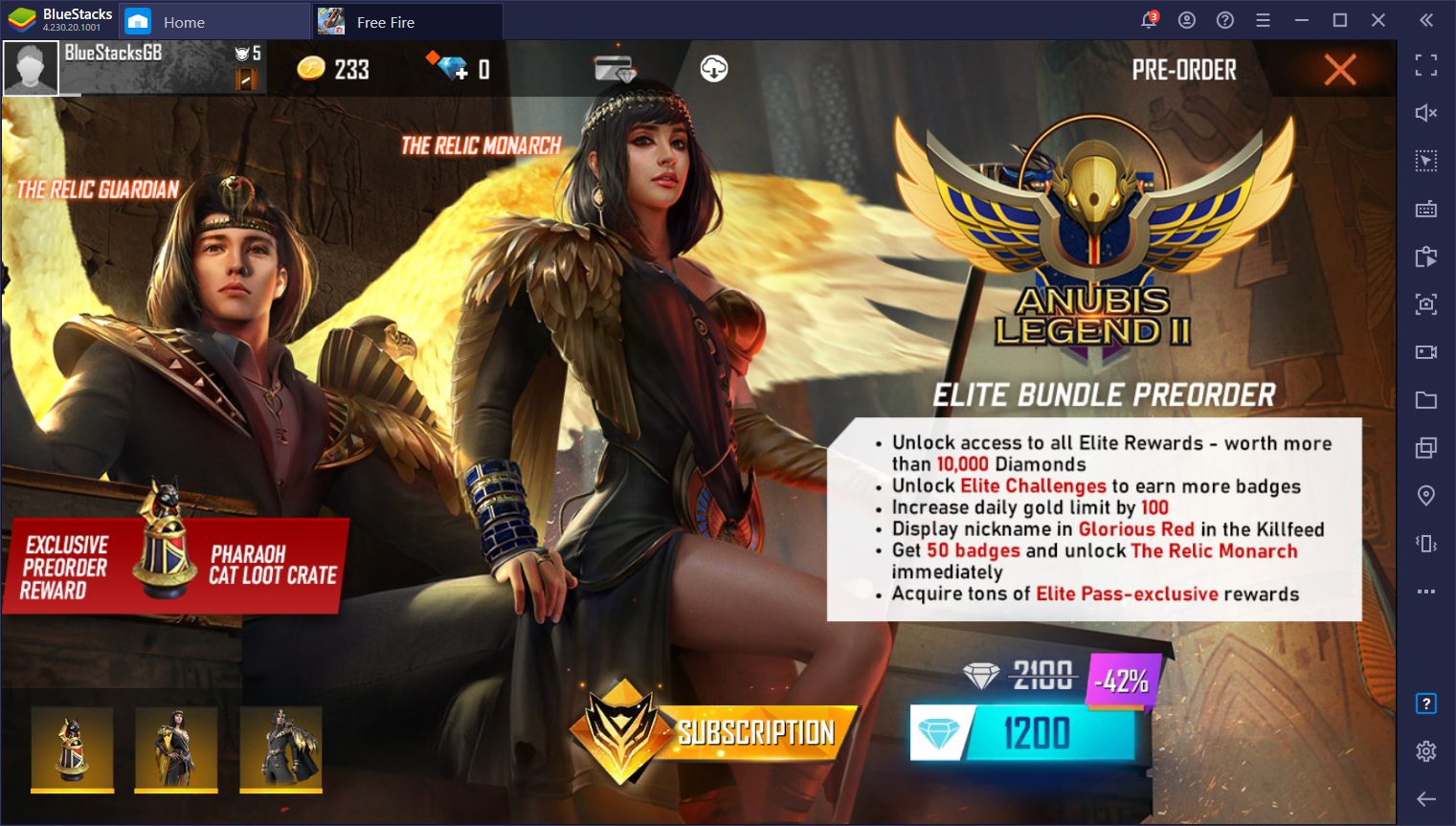 Whether you decide to preorder or wait until the new season begins, the fact remains that this Elite Pass has lots of awesome prizes to offer. However, if you're a hardcore Free Fire player, you really can't go wrong with preordering, especially when considering that you'll get almost 10 times your initial investment in rewards, which is a pretty sweet deal!
What do you think of the upcoming Free Fire Elite Pass? Are you excited for the new season? Let us know your thoughts in the comments below!