App Reviews
Battle Royale vs. Battle Royale: Free Fire, PUBG, and Rules of Survival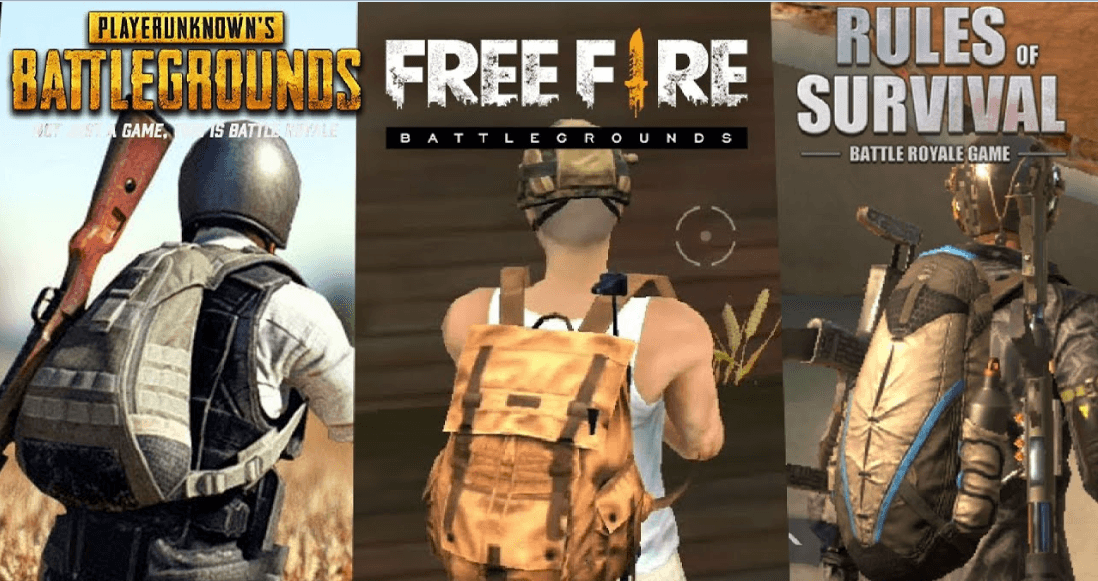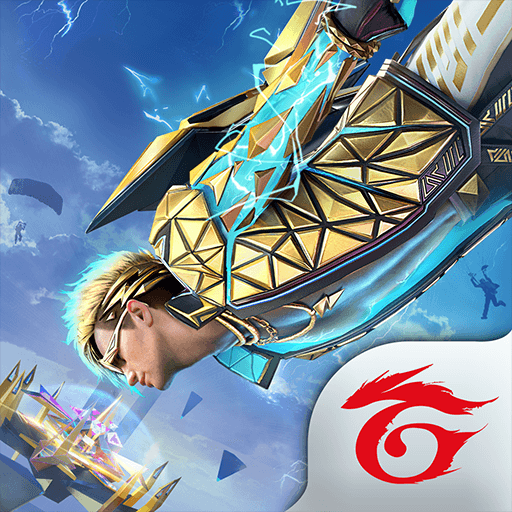 Edit- Please note this is an old article and some of the information might be outdated. For the latest Free Fire updates on BlueStacks, please read the Updated BlueStacks Guide and Smart Controls Guide for an easier Booyah!
Battle Royale is a very popular game genre: It has literally hundreds of millions of players. Don't you believe us? According to Play Store statistics, more than 10 million people installed mobile PUBG. Rules of Survival nearly has the same amount of players. And Free Fire has already been downloaded by more than 50 million players. These three Battle Royale games are able to reach to an audience of 70 million and this figure keeps rising every day. However, they are not the "same" games. While they use the same concept, each one offers a different kind of experience.
In this guide, we will compare champions of the Battle Royale genre and list their differences. Note that this won't be a "which game is the best" article. We believe that each game is better in a different aspect and they all provide an amazing gameplay.
Speaking of Gameplay…
Free Fire, PUBG, and Rules of Survival offer the same concept: A limited number of players get thrown into an island and they fight each other to become the last man alive, a.k.a king of the island. Each game can be played solo, duo, and with a team. Once you land on the island, you search for loot, arm yourself with weapons and armor, and hunt other players. It is normal that the concept is the same: All Battle Royale games are played like that. Let's take a look at the battlegrounds of these games:
| | | |
| --- | --- | --- |
| Name | Size of the Island | Supported Number of Players |
| Player Unknowns Battle Grounds | 8×8 kilometers | 100 |
| Rules of Survival | 8×8 kilometers | 120 |
| Free Fire | Unknown | 50 |
We do not know the exact size of Free Fire Island, but it is smaller than the other two. You start all games by jumping from a plane and these islands are filled with buildings and loot.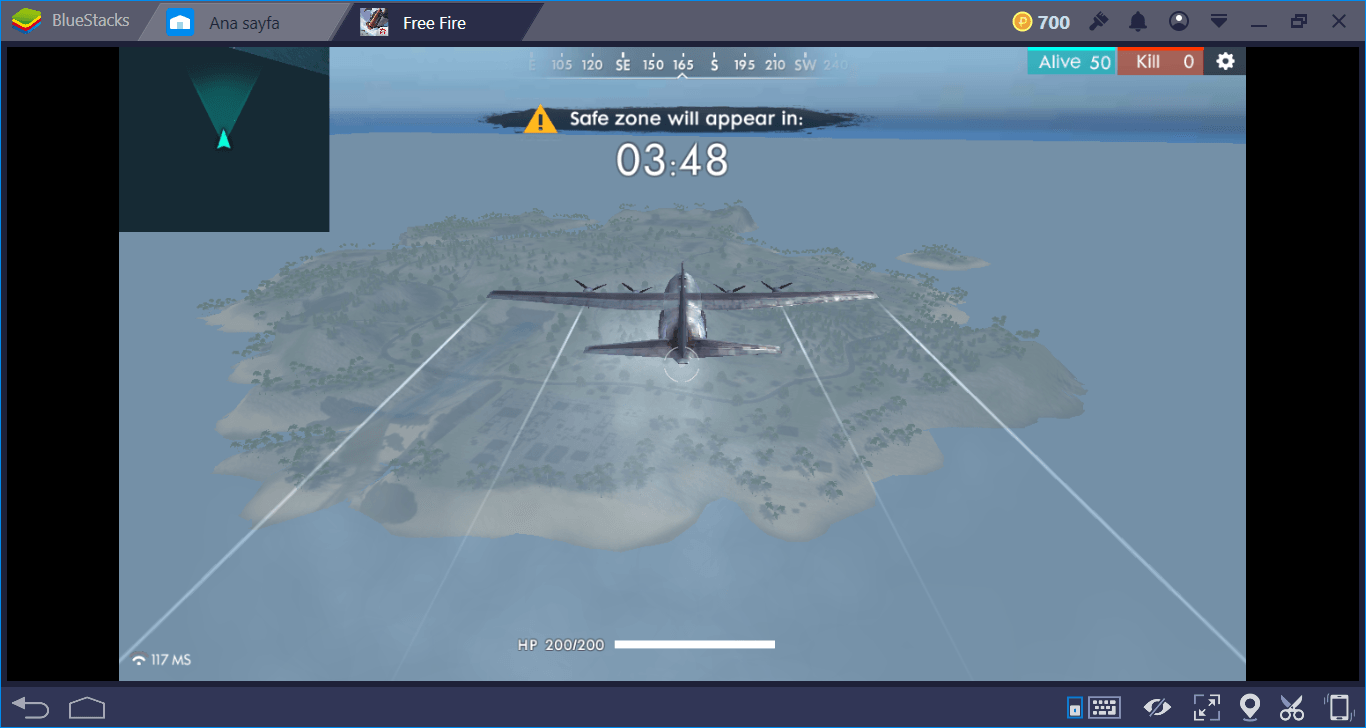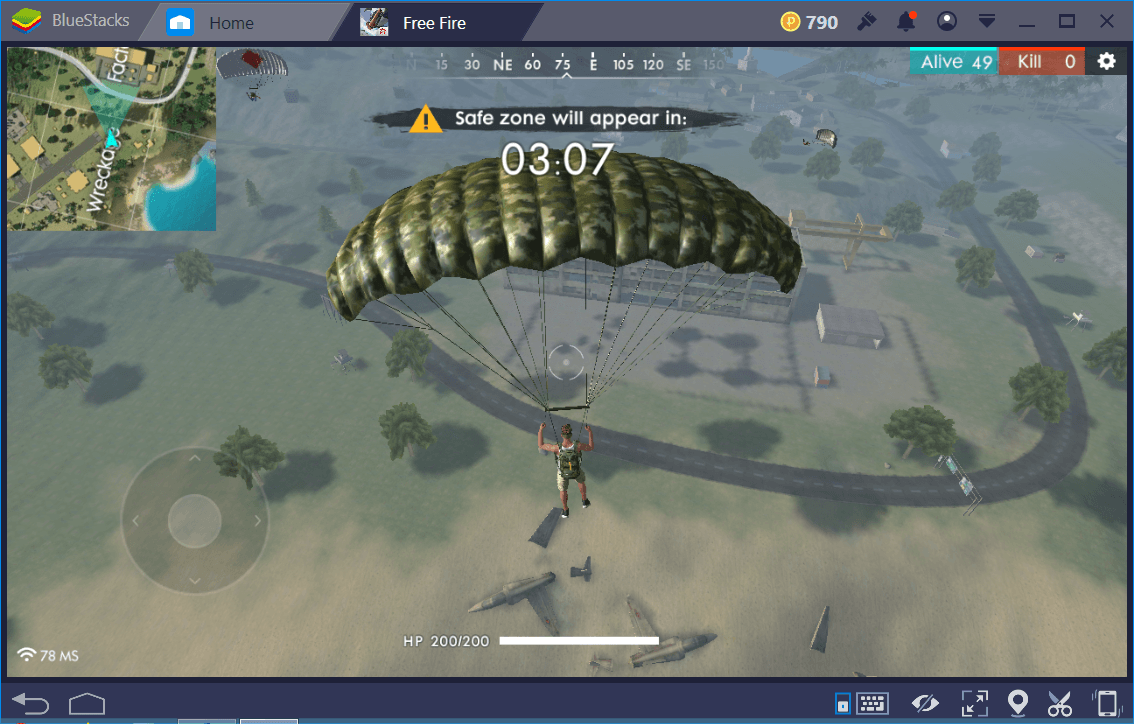 In terms of player numbers, all games have a healthy user base. However, it is possible to start a match in Free Fire any time of the day literally in mere seconds. We have never waited more than 5 seconds to join a match. This is mostly because Free Fire can be played with 50 players while others require much more.
The "Circle" System
When we take a look at the gameplay, all games have safe zones: These are represented by white circles which keep shrinking as the game progresses. Staying outside of the safe zones will kill you. Not instantly, but you will keep getting damage until you die. PUBG adds a blue circle to this system: This circle is constantly moving and for the same reason, players are forced to relocate continuously. Rules of Survival and Free Fire have only two circles: White ones represent the safe zones and red ones show the areas that will be bombarded.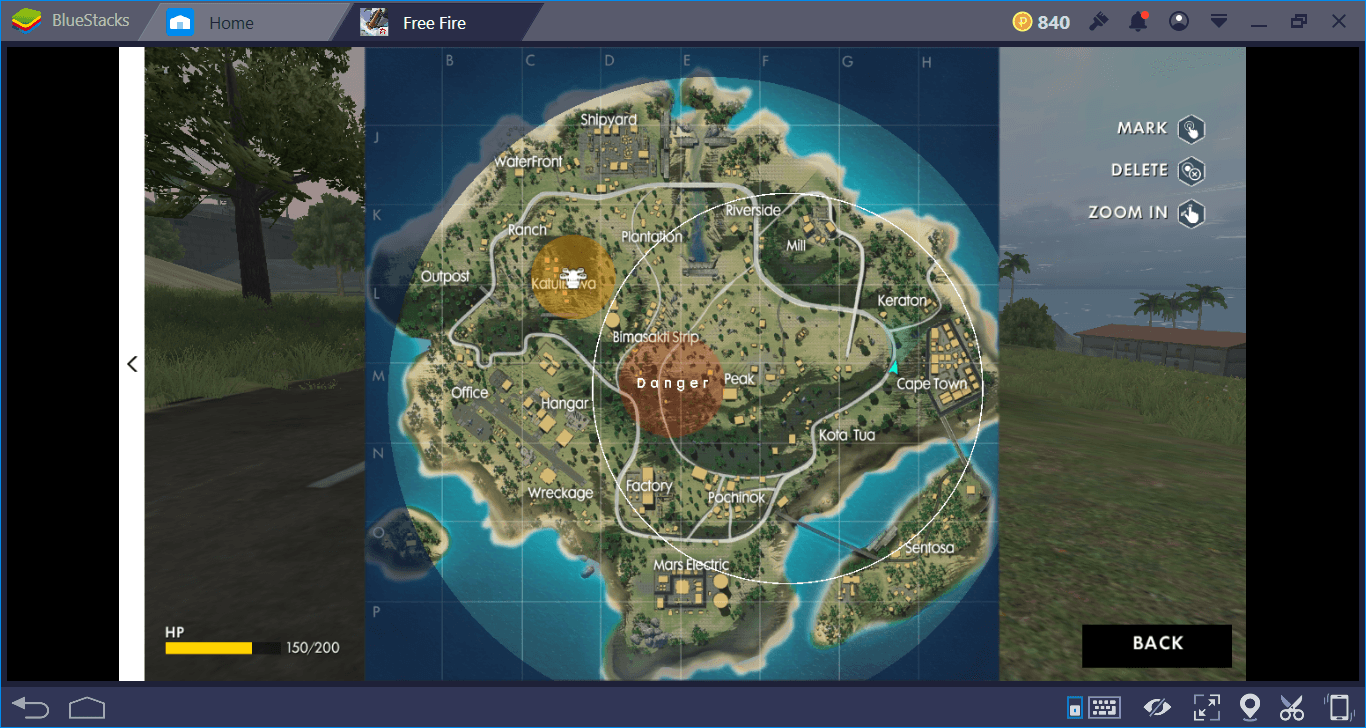 In this regard, Rules of Survival and Free Fire offer simpler gameplay which does not force players to move constantly. In fact, most of the matches in Free Fire end before the safe zone shrinks more than 3 times. You can even finish a match right where you started: Because the game area is smaller, you can see the landing spots of every other player easily. In other words, the gameplay of Free Fire is faster paced and more action-oriented than the other two.
Weapons, Loot, and Game Mechanics
In terms of numbers, PUBG offers the most weapons and loot. Rules of Survival has only 17 weapons. Free Fire has 18. PUBG contains more than 25 weapons. It also has many more types of equipment and weapon attachments, such as energy drinks and first aid kits. Moreover, PUBG uses a "realistic" combat system. While sniping, you need to think about the trajectory of the bullet too. There are more weapons you can use and the difference between these weapons is noticeable.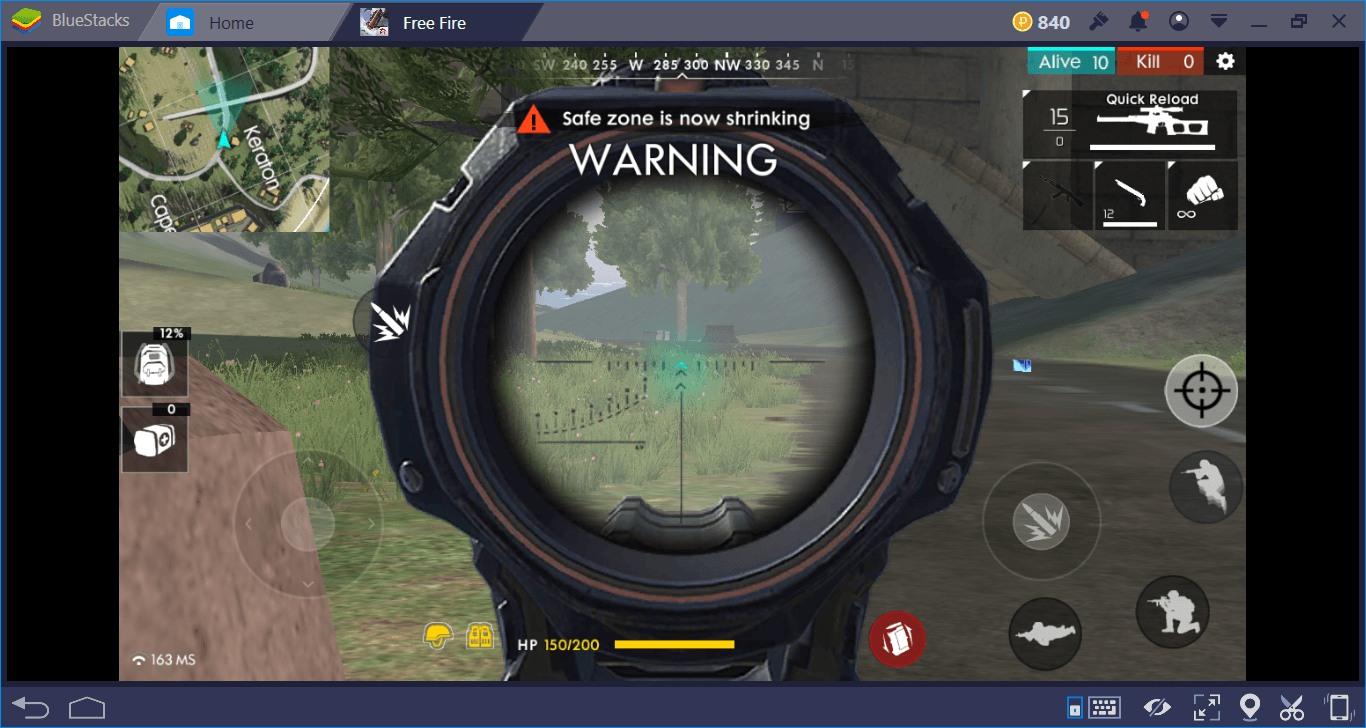 Rules of Survival and Free Fire, on the other hand, are not that realistic when it comes to combat. PUBG players need to look for better weapons constantly and choose the best one for a specific purpose. The difference between weapons is not that noticeable in Free Fire and Rules of Survival. Once you equip an assault rifle, for example, you won't feel the need to replace it. Same goes for sniper rifles: Any sniper rifle can be used for long-range combat and you just need to aim & shoot. The gameplay and combat system of Free Fire and Rules of Survival are simpler and more action-oriented. For example, running requires "energy" in PUBG. In Free Fire, you can run as long as you want.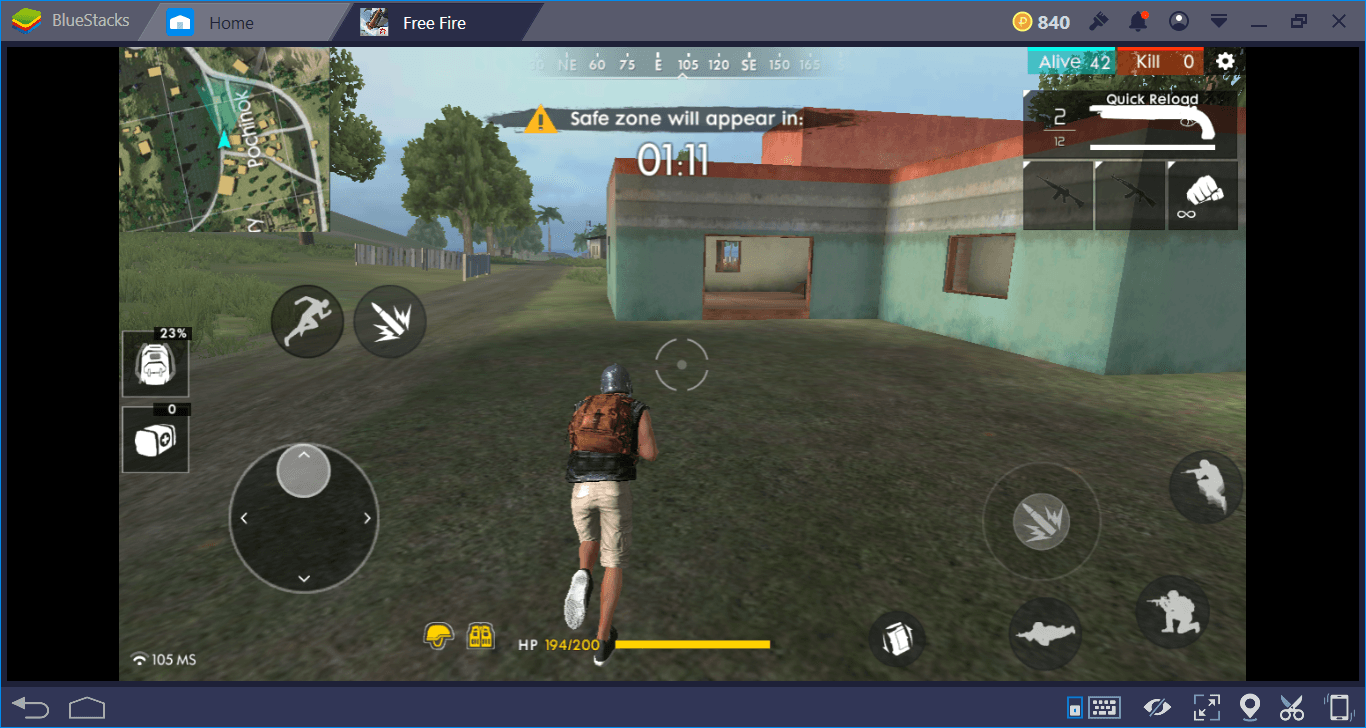 Heroes with Abilities
On the other hand, Free Fire offers a unique feature which cannot be seen in other games: Character stats. In PUBG and Rules of Survival, you are basically "nobody". Just a character who is trying to stay alive. Free Fire offers named heroes and gives unique features to each hero. For example, a hero named Nikita can reload her weapons faster.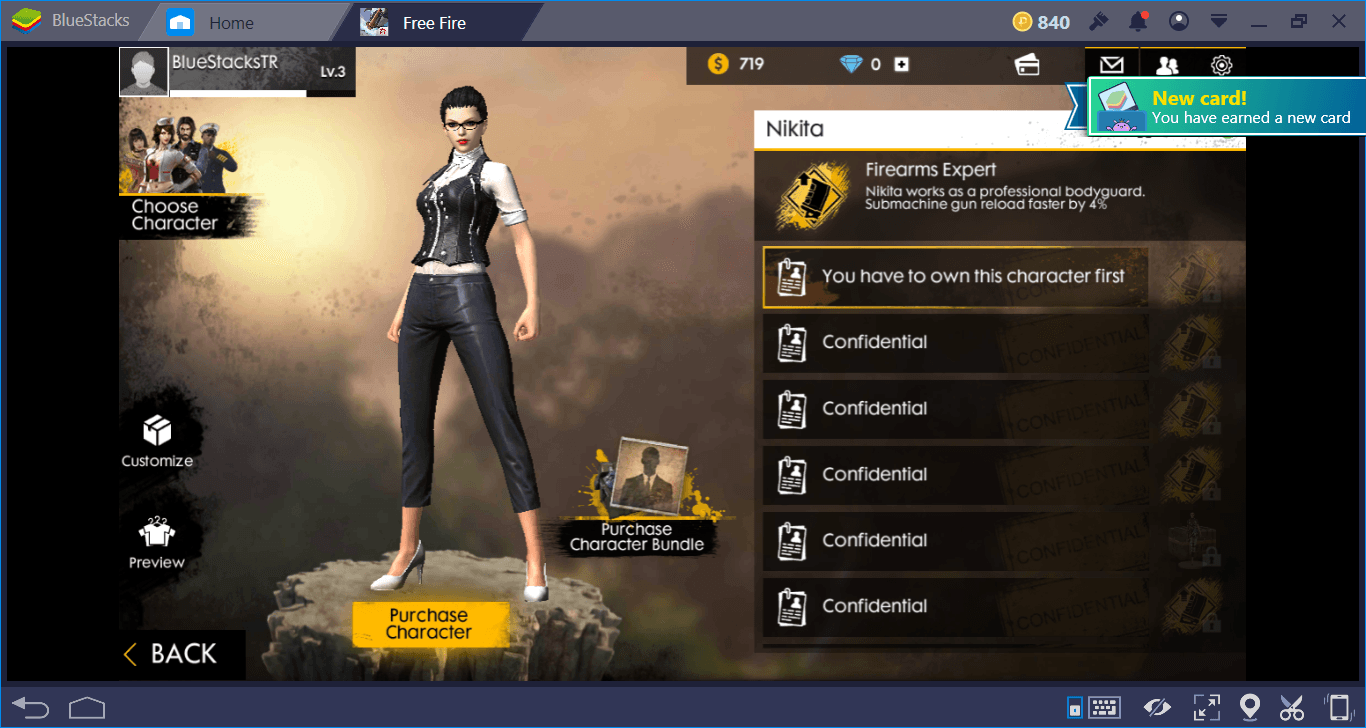 Another hero named Ford tales less damage while outside the safe zone. These heroes can be unlocked by in-game currency and used for advanced tactics, such as placing Ford right outside the safe zone and shooting other players while they are relocating. Hero abilities are a nice touch in terms of originality and give you a real advantage.
To Sum It Up…
You can play each of these games separately and get a different experience every time. PUBG is for "serious" players, who like to delve into stats and search for the perfect setups. Use of strategies and advanced tactics is a must if you want to stay alive.
Rules of Survival is for players who look for faster and action-oriented gameplay. Free Fire also offers these and adds quicker matches that last 10 minutes maximum.
No matter what you choose, you can be sure that using BlueStacks will make your Battle Royal experience a lot more enjoyable by giving you the ability to use a mouse and a keyboard.
BlueStacks provides "Battle Royale mode" support for all these games, which can be activated by pressing F1. This mode adds the advantage of using a mouse-look in a survival game: With a simple mouse right-click, you can use the scope, aim easily, and shoot more accurately. Moreover, you can press & hold the Alt button to bring the mouse cursor on screen anytime you want and loot faster, for example. If you want to be the king of all islands, use the Battle Royale mode of BlueStacks and eliminate your opponents before they even get a chance to move.