Updates
Free Fire 'Booyah Day' Update – New Weapons, Various Adjustments, Gameplay Additions, and Much More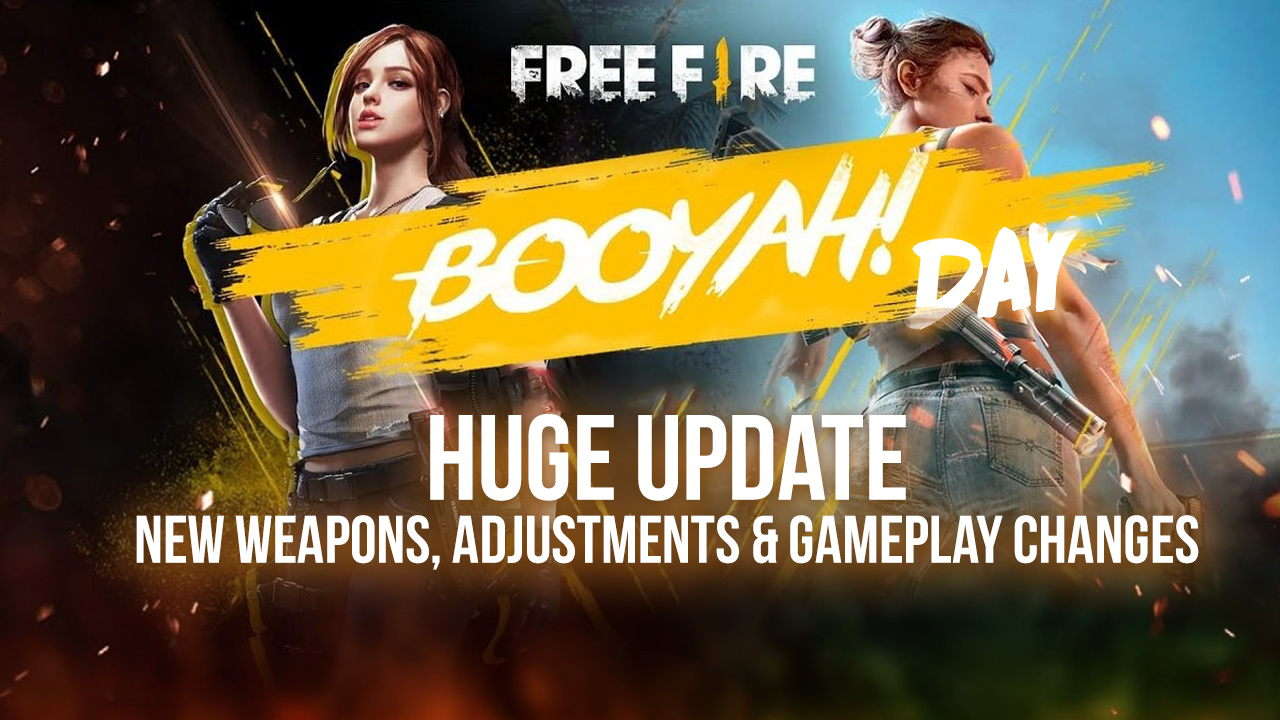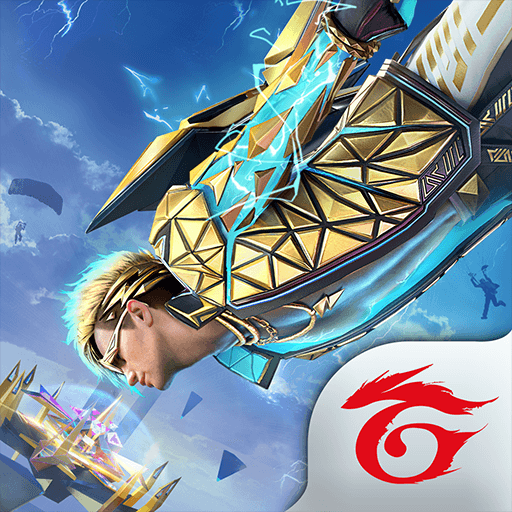 A couple of days ago, the new Free Fire patch Booyah Day launched and brought lots of important changes and adjustments to the battle royale. Among some of the most notable we can find a couple of new guns, several adjustments to existing weapons, and some tweaks to Jai. This update also brings new menus designed to improve the user's experience with the game.
Let's take a look at everything we can find in the Booyah Day patch for Free Fire:
New Weapons
This patch brings two new guns, the Flamethrower and the Parafal:
Parafal: A new AR con with lots of stopping power, that can deal tons of damage with every shot. However, it has a very low fire rate, which makes accuracy pivotal when wielding this gun.
Flamethrower: A secondary weapon that's available only in training mode for now. It deals continuous damage to the target as long as the trigger is held down.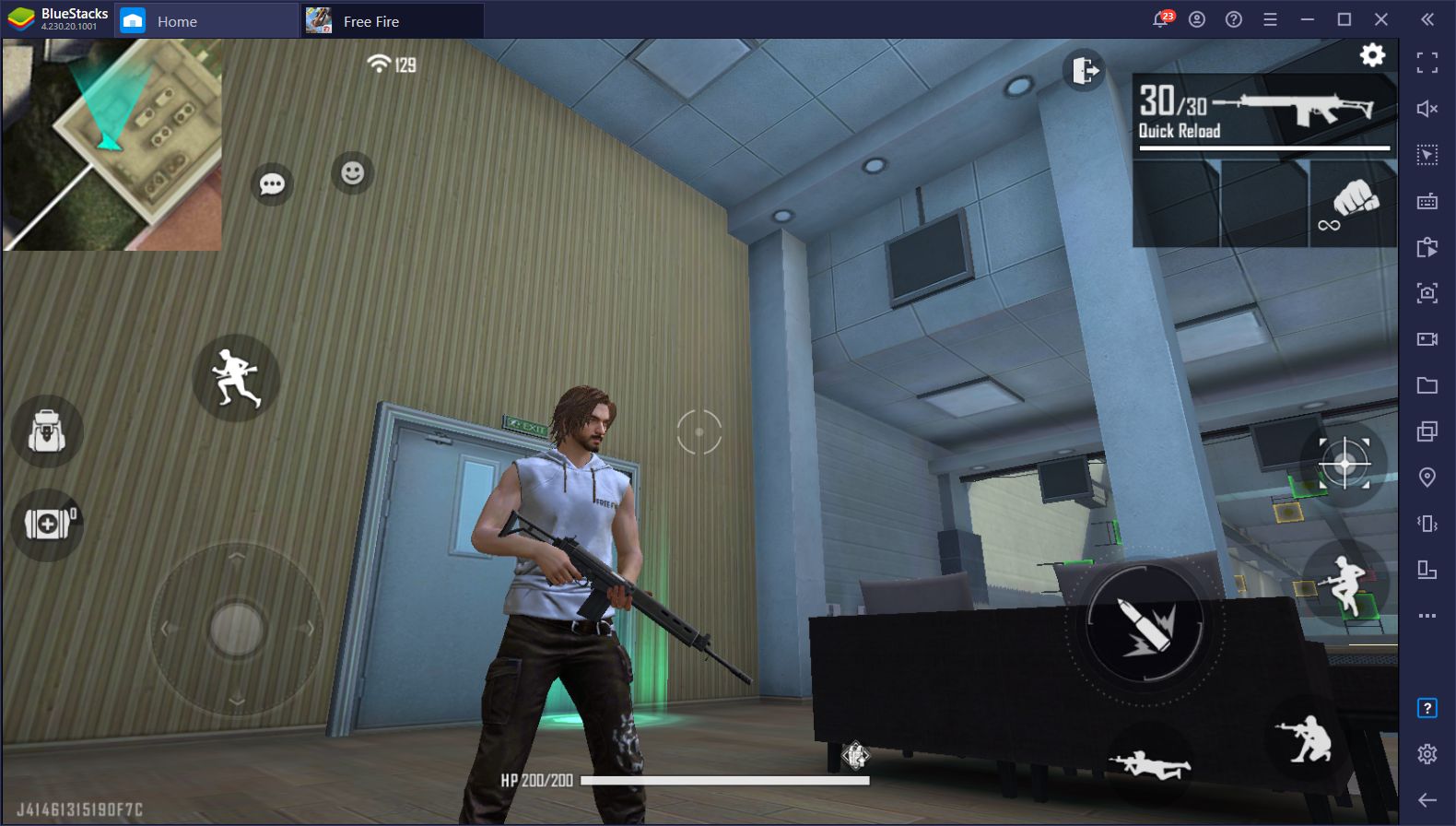 Adjustments to Existing Weapons
This update has also brought numerous changes to existing weapons and equipment, including the following:
P90: Improved accuracy and fire rate.
M14: Small reduction to minimum damage and increase to the maximum damage. The fire rate while using the rage core accessory has been nerfed somewhat.
PLASMA: Accuracy improvements.
Kar98k: Reduction to the aim assist when using the biometric scope attachment.
Glider: Max flight altitude significantly reduced.
Scanner: Can now detect vehicles.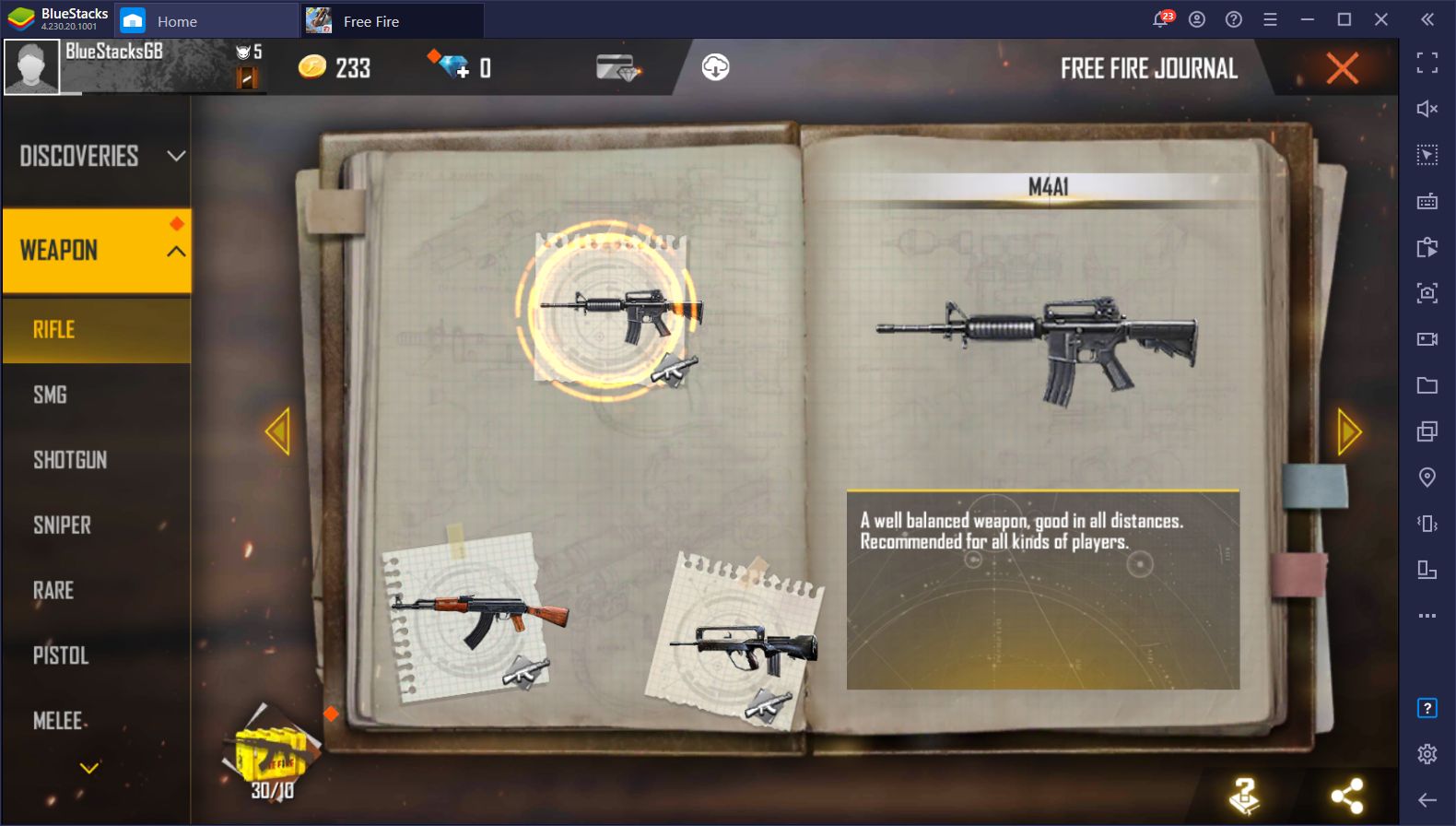 Alongside these changes, the grenades have also been improved. With this patch, it's now possible to cook grenades before throwing them so that they explode much faster and give less time for the enemy to reposition.
It's also worth mentioning here that Jai has also received some adjustments to his skills. This character can now recharge more ammo for every enemy he knocks down, and can also now activate his passive with Shotguns. From now on, he can recharge a maximum of 45% of his magazine at the highest level with every kill.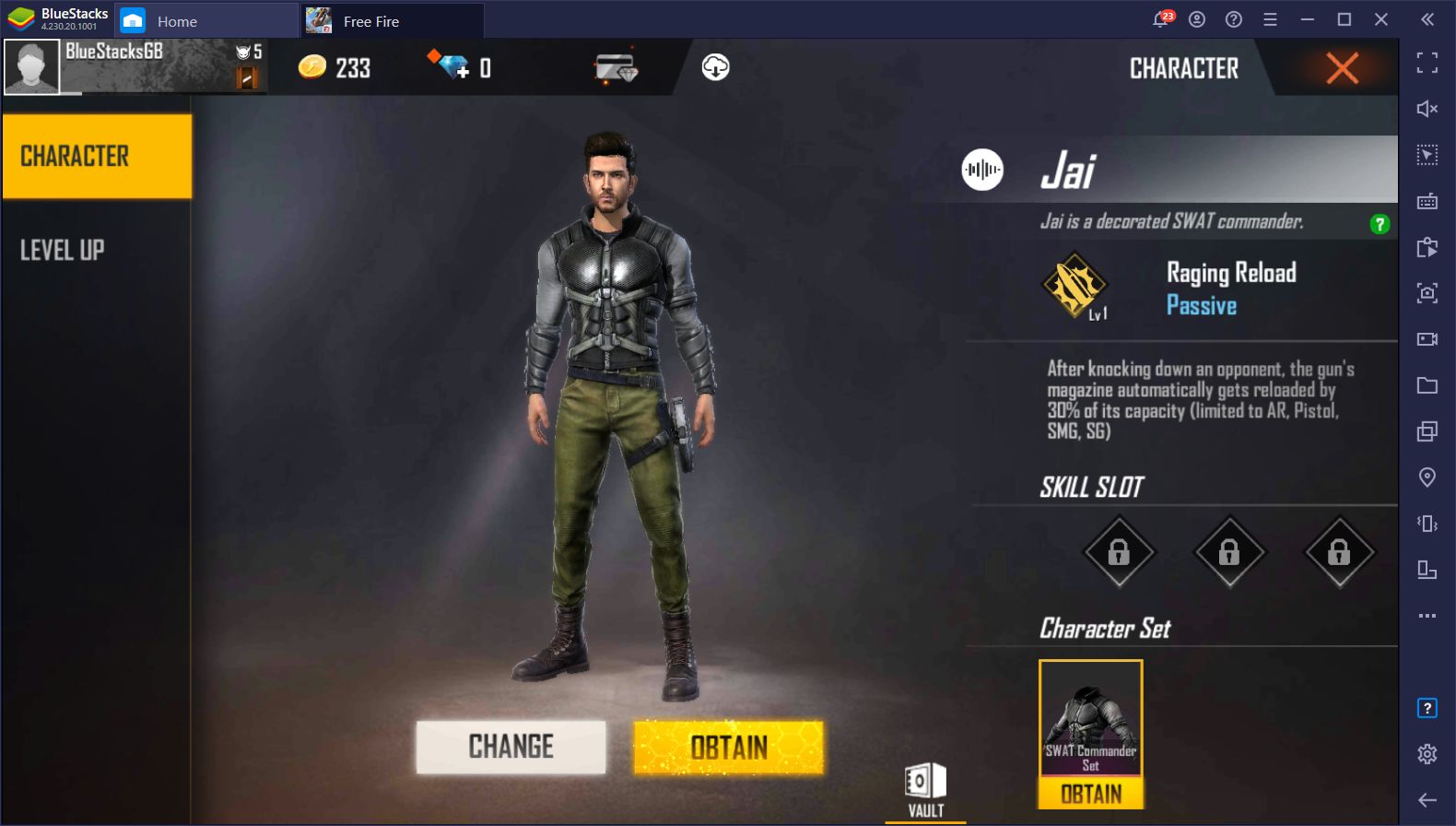 New Ranked Season for Classic and Clash Squad Modes
A new ranked season for Classic and Clash Squad modes has begun. Players will now be able to climb the leaderboards once again and be rewarded for their efforts once the season closes. Those who reach at least Gold III or better will get a special golden FAMAS as a reward.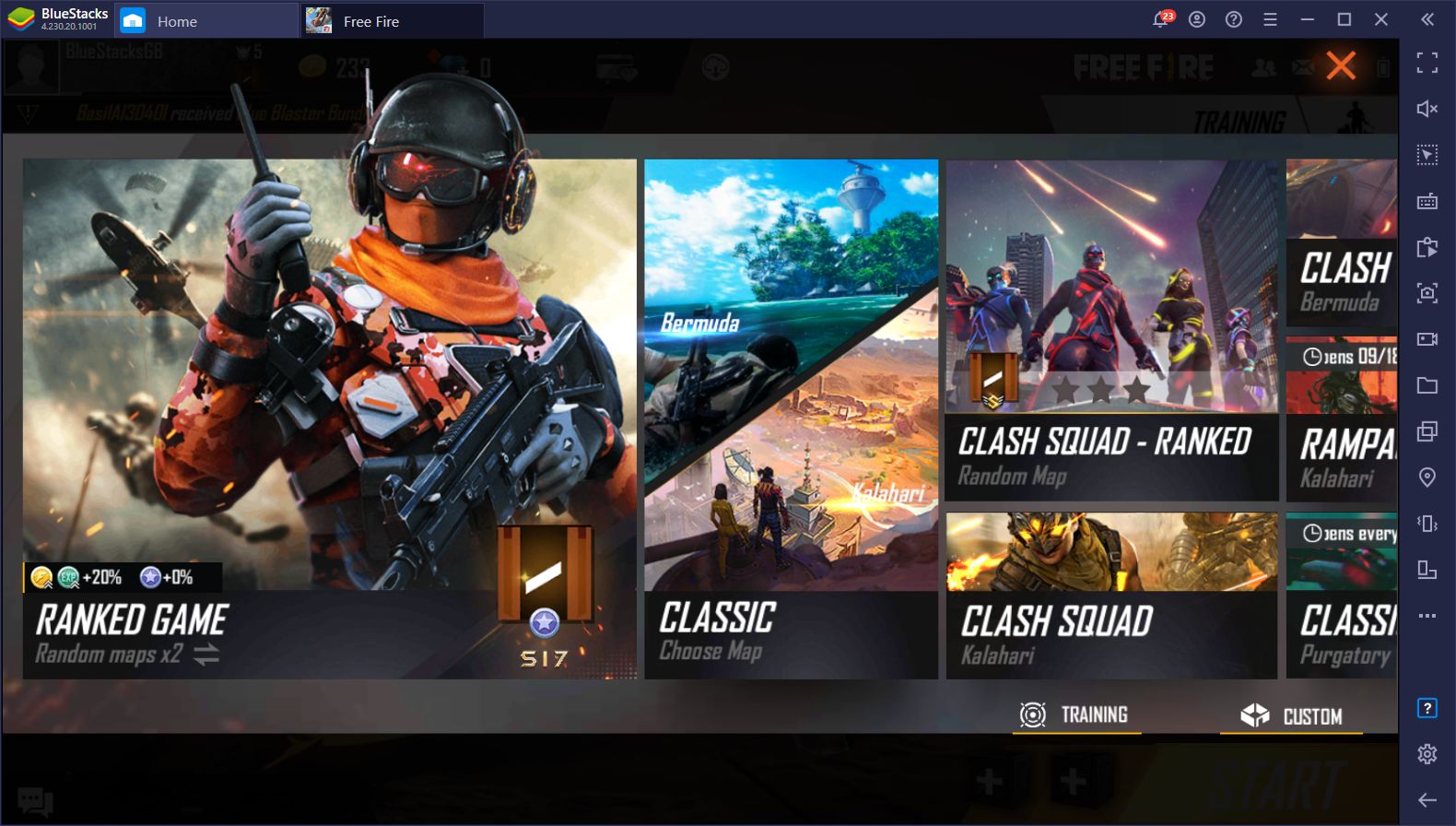 Miscellaneous Changes
Other interesting changes in the patch include:
The addition of a new spawn island, "The Arena," available in both ranked and classic mode.
Additions to the Training Island, including a new target practice minigame as well as a movie theater.
In the main menu, you can now find a new weapons screen where you can closely inspect every weapon in the game.
Lastly, another notable change with this patch is that your UI config can now be stored in the Free Fire Cloud. In this manner, every time there's an update, or you need to reinstall the game for any reason, you can redownload your UI settings instead of having to customize them again from scratch every single time.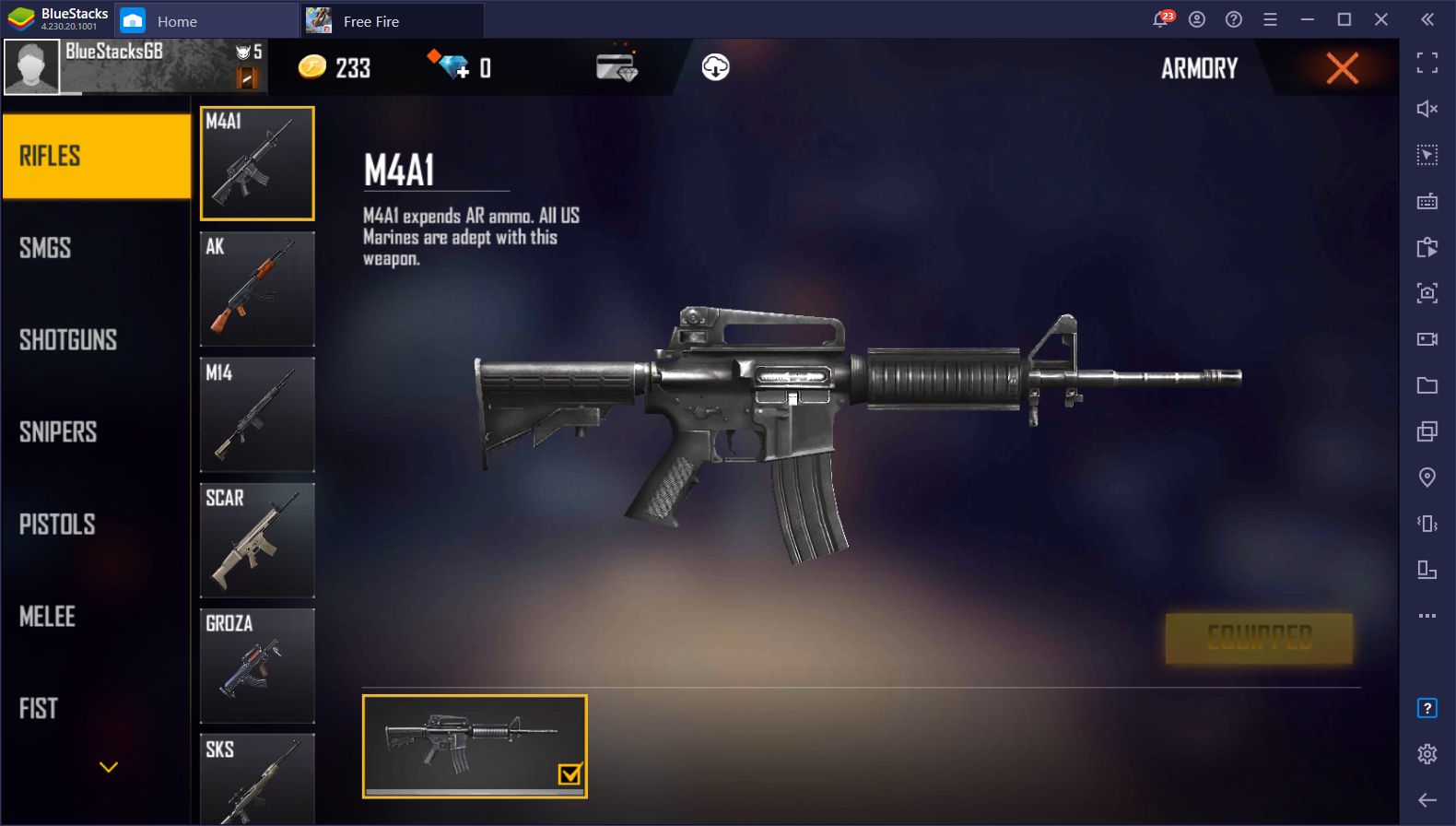 The new Booyah Day for Free Fire brings lots of improvements to the popular Garena battle royale. We're more excited about the new guns and the new Free Fire Cloud feature, in particular. What are your favorite parts of the new update? Leave us your thoughts in the section below!