Updates
Free Fire OB35 or Fifth Anniversary Update Brings New Weapons, Character Changes and More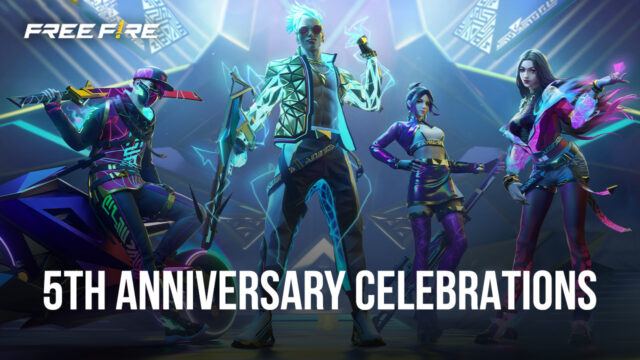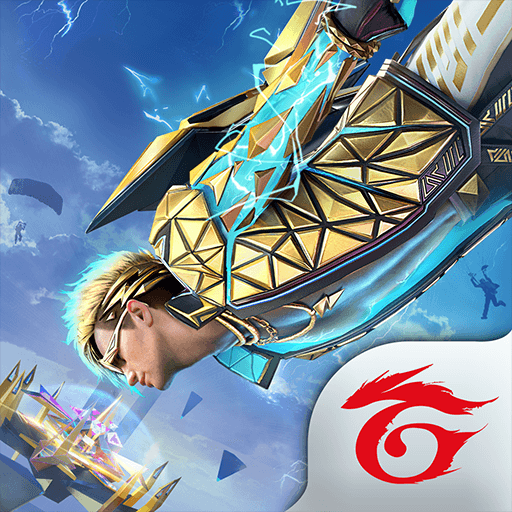 Garena Free Fire is one of the most popular battle-royale games available for Android and iOS devices. The developers have been fixing some significant issues and adding new game modes, characters, and weapons to keep the game engaging and exciting to play. Please find the patch notes of the Free Fire Fifth Anniversary Update below –
Character Balance Updates
Miguel: Players have considered Miguel's skill Crazy Slayer to be difficult to activate and hardly used during combat by the players. Therefore, Garena has made specific changes to Crazy Slayer in this patch. It can now be triggered by knocking down an enemy and can be paired with other recovery skills. Players will now be able to receive 30/40/50/60/70/80 EP for each knockdown.
Hayato: Hayato's skill was considered a bit overpowered with its ability to reduce damage and armor penetration. Therefore, the developers have lowered the armor penetration to balance the character. The armor penetration increases by 4.5/5/5.5/6/6.5/7% for every 10% decrease.
Andrew: Andrew's armor durability would often become zero after engaging with enemies once. In the current patch, the Vest Durability loss decreases gradually by 10/12/14/16/18/20%.
Nikita: Players have found it difficult to trigger the SMG damage boost. The single bullet damage of the gun is also considered low. Therefore, Garena has made some significant changes to Nikita's skill. Reload speed is increased by 14/16/18/20/22/24%, and the SMG's final 6 to 10 bullets will deal 15/18/21/24/27/30% more damage.
Antonio: Players can receive 15/20/25/30/35/40 extra HP when the round starts.
Joseph: Garena has lowered the speed increase of the Nutty Movement skill to balance the character. In this patch, the moving and sprinting speed increases by 5/7/9/11/13/15% upon taking damage.
Clash Squad Updates
Map Balancing Adjustments
The developers have modified specific spawn points in Kalahari to provide a balance in the playing field.

The spawn points in Maze and Council Hall have been moved horizontally to ensure that both sides are centered from the high ground.
Skills Details on the Scoreboard
Players can now see the status of the active skills equipped by their teammates and opponents.

The scoreboard displays a teammate's functional skills, cooldown time, and an opponent's active skills.
Miscellaneous Buffs
Garena has introduced various buffs in Clash Squad mode (custom rooms) –
Constant HP Gain:

Player will restore 15 HP per second when not under the enemy's attack.

Constant HP Loss:

Players will lose 2 HP per second.

MAX. HP Booster:

Maximum HP of players will increase to 325
A new item called Super Med has also been introduced, which takes 4 seconds to consume and restores 200 HP within 4 seconds. It is available in the Airdrop.
Battle Royale updates
Enhanced War Chests
Garena has added a random refresh mechanism to War Chests. Players must spend FF Coins to refresh the items in the chests. The chances are unlimited as long as you have enough FF coins.
War Chests will now level up in time, with the maximum level being 3.

The first loot of a Level 1 War Chest is free, and every refresh will cost 100 FF Coins, and players must pay 300 FF coins to receive the loot.

Players can open up rare items through High-level War Chests, including items like Super Meds, Horizaline, UAV, Upgrade Chip, various Airdrop weapons, etc.
Safe Zone Adjustment
The final Safe Zone in Garena Free Fire will now be generated in better randomness due to the optimization of the zone-shrink logic in the Battle Royale mode.
Miscellaneous Adjustments
A new item called Super Med has been introduced, which takes 4 seconds to consume and restores 200 HP within 4 seconds.

A new weapon, Bizon, has been introduced.

Increase of Airdrop Vending Machine drop locations.

Adjustment of various Killstreak announcements.

Vending Machine will show which items are free.

The zone damage increase time is reduced after being outside the Safe Zone for longer.
Weapon and Balance adjustments
New Weapon: Bizon
Base Damage: 29
Magazine: 30
Rate of Fire: 0.098
Weapon Adjustments
The following weapons have been adjusted –
Scar: Damage +6%
Famas-III: Armor penetration +5%
M14-III: Rate of fire -6%
UMP: Armor penetration -10%
G36: Assault Mode rate of fire +8%, Range Mode accuracy +12%
M1887: Rate of fire +5%, effective range +5%, damage -5%
M24: Damage +8%
Grappling Hook Gun – Supports hold to aim, reduced the landing recovery time, and now supports gun-switching while moving.
Gameplay Adjustments
Glow Wall Smart Throw
Players are now able to turn on Smart Throw from the settings. Once turned on, they can single tap the Gloo Wall button to place a Gloo Wall in front of them quickly. Players can also press and hold the Gloo Wall button, aim at the preferred location, and release it to confirm the placement of the wall.
In-game Command Wheels
Garena has added the in-game command wheels, which the players can activate by holding the "use" key. Command wheels support quick messages, Throwables, and Med Kits.
Miscellaneous updates and optimizations
Players can quickly find their favorite characters by tapping "favorite" on the respective pages.

Garena has upgraded the Replay Feature in Free Fire to provide an efficient user experience.

The third-person perspective is now supported.

The addition of Knockdown, elimination, assist, first blood, and multi-elimination announcements in Replay clips.

Match highlights will get generated automatically according to the player's performance in a match.

Garena has added character interactions that activate under specific situations, with some having special in-match voiceovers.
Craftland Updates
PVE Gameplay Design Template
Creative – Endurance:

While fighting zombies, at least one player must survive until the countdown ends.

Creative – Rush:

During a zombie fight, at least one player must pass each checkpoint and arrive at the finishing line before the countdown ends.

Addition of the new Recommendation Feature
Addition of Map Comments Feature
Various Optimizations to the Map Editor
Various Optimizations to Free Fire Craftmate
The update also includes various other adjustments along with an upgraded UI to provide a better look for the game to be exciting to play for the players. The developers have upgraded the game in various aspects in the Free Fire update.
What do you think of the updates? Let us know in the comments below.